12 Brilliant Ways to Eat More Brussels Sprouts
Apr 15, 2013
While we've got a pretty mean sweet tooth here at Brit HQ, we're also all about healthy, yummy, green veggies. This week's vegetable in the spotlight? Brussels sprouts!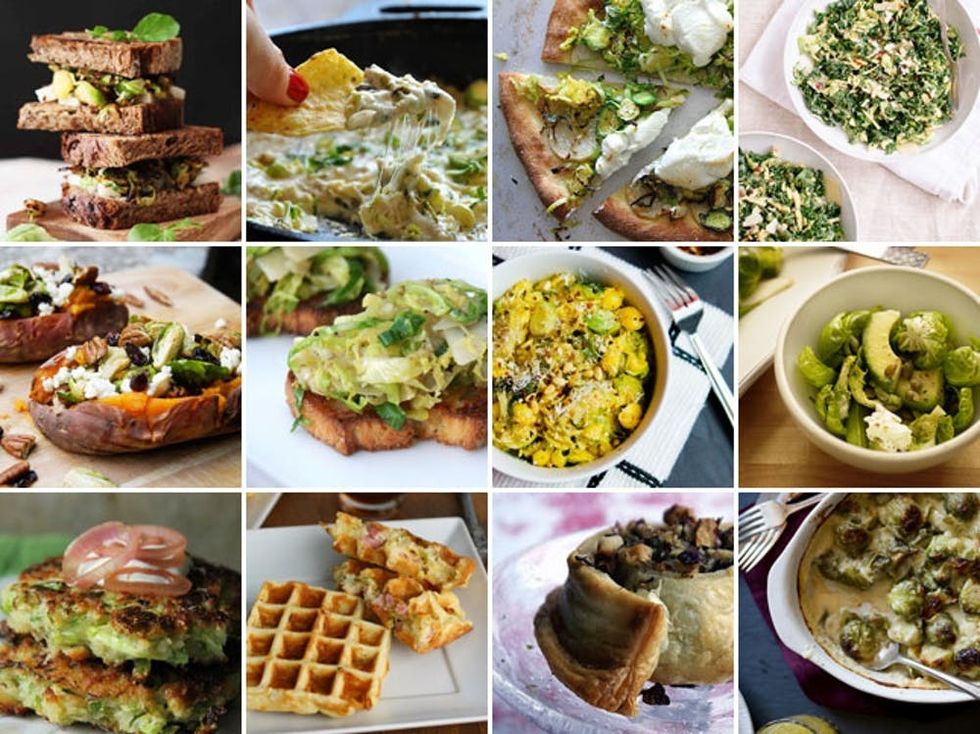 ---
Here are 12 unusual, delicious, and brilliant ways to get more of that yummy little sprout. (And if you think you're brussels sprouts hater, then these 12 recipes are perfect for you!)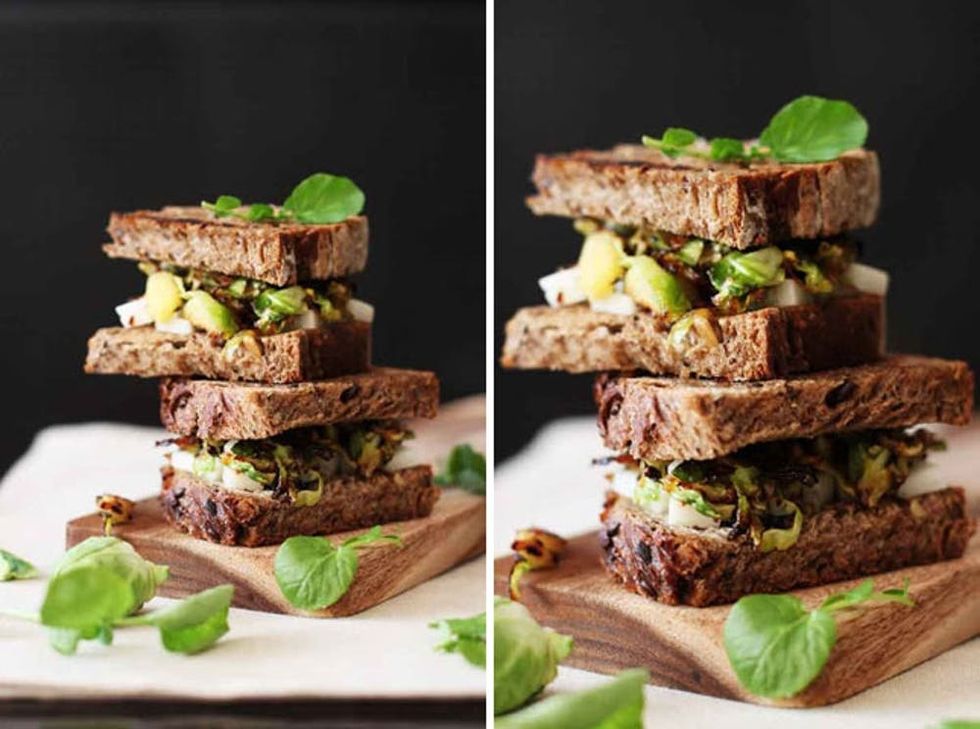 1. Brussels Sprouts + Garlic Grilled Cheese: Um, grilled cheese with brussels sprouts involved? Sign us up. (via Recetas de Mon)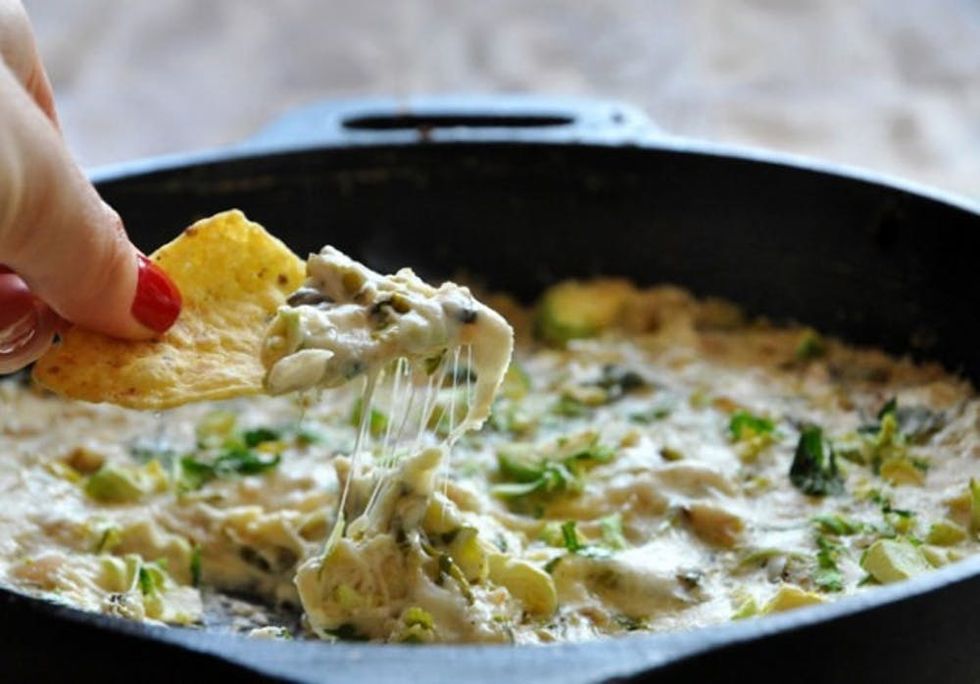 2. Creamy Brussels Sprouts Dip: If you've got a bunch of folks coming over who gravitate toward the cheese plate and leave the crudités aside, combine the two with this creamy shallot-tinged dip. (via Minimalist Bakery)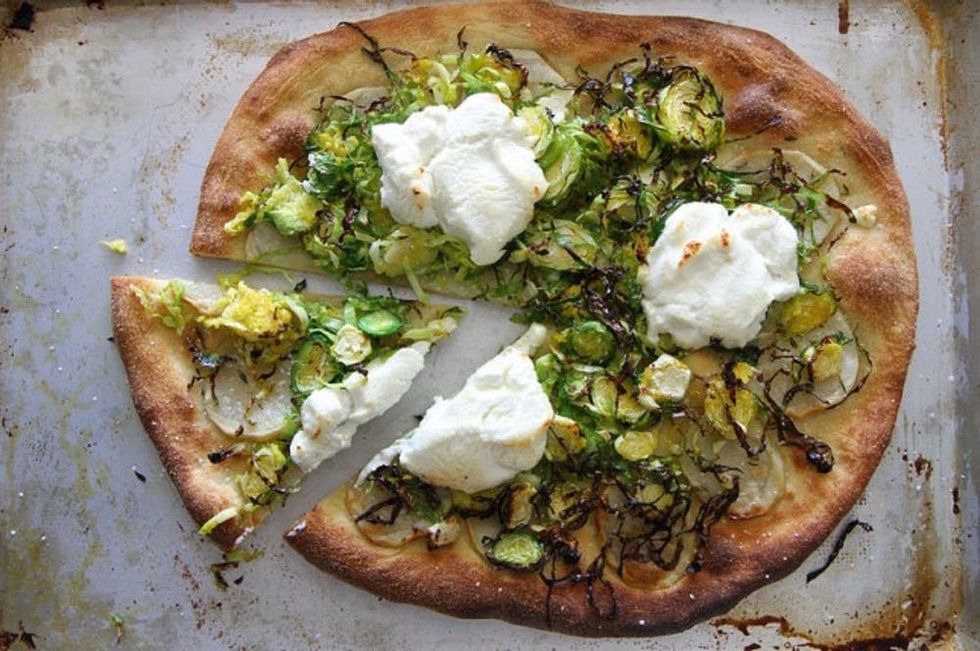 3. Potato, Brussels Sprouts, and Goat Cheese Pizza: When in doubt, throw sprouts on a pizza and let goat cheese do the trick. (via Heather Christo Cooks)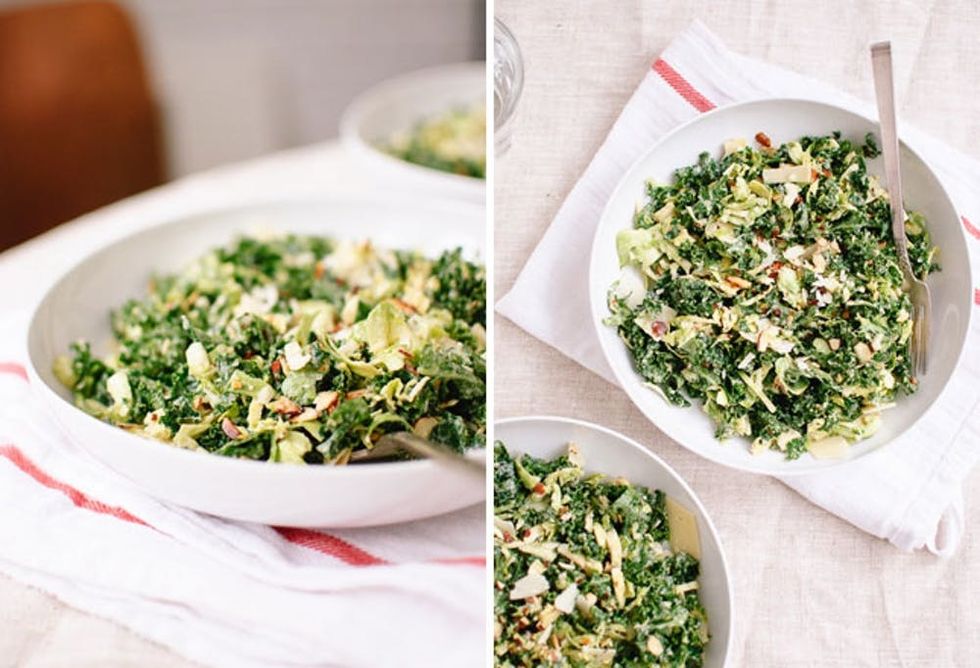 4. Raw Kale + Brussels Sprouts Salad: This fresh crunchy salad is topped with a rich Tahini maple dressing. (via Cookie + Kate)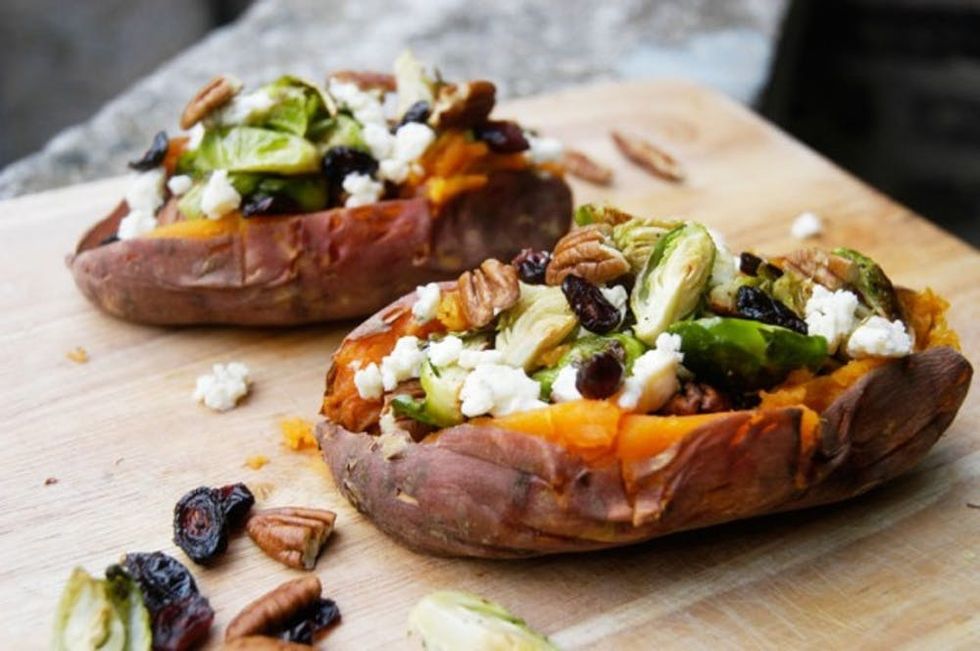 5. Roasted Sweet Potato with Brussels Sprouts: Why didn't we ever think of topping our sweet potatoes with brussels sprouts, cranberries, and more yummy fall flavors? (via So Hungry I Could Blog)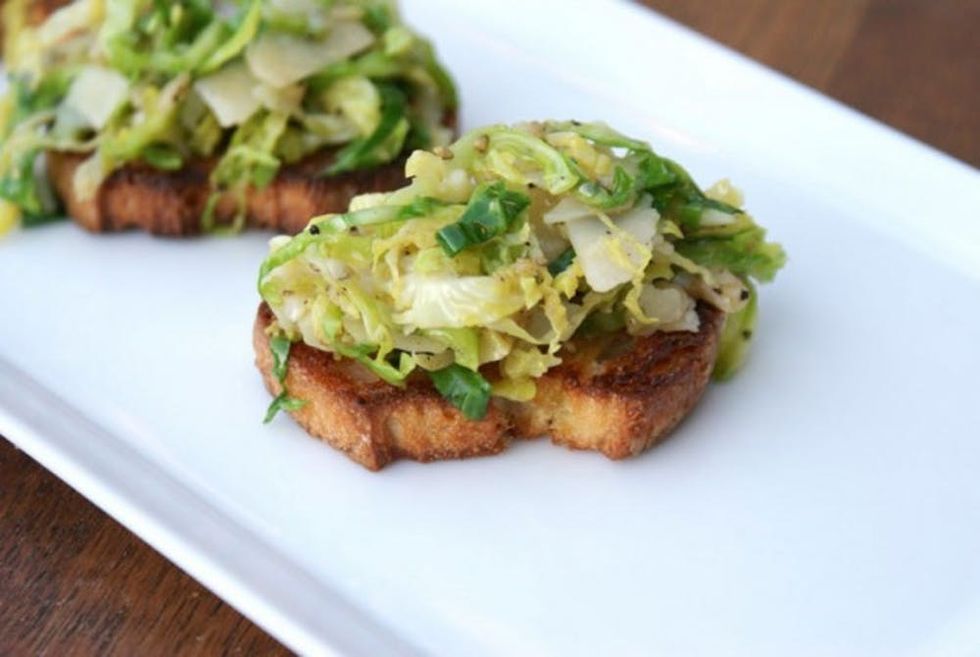 6. Shaved Brussels Sprouts with Parmesan Truffle Oil Crostini: (Authentic Suburban Gourmet)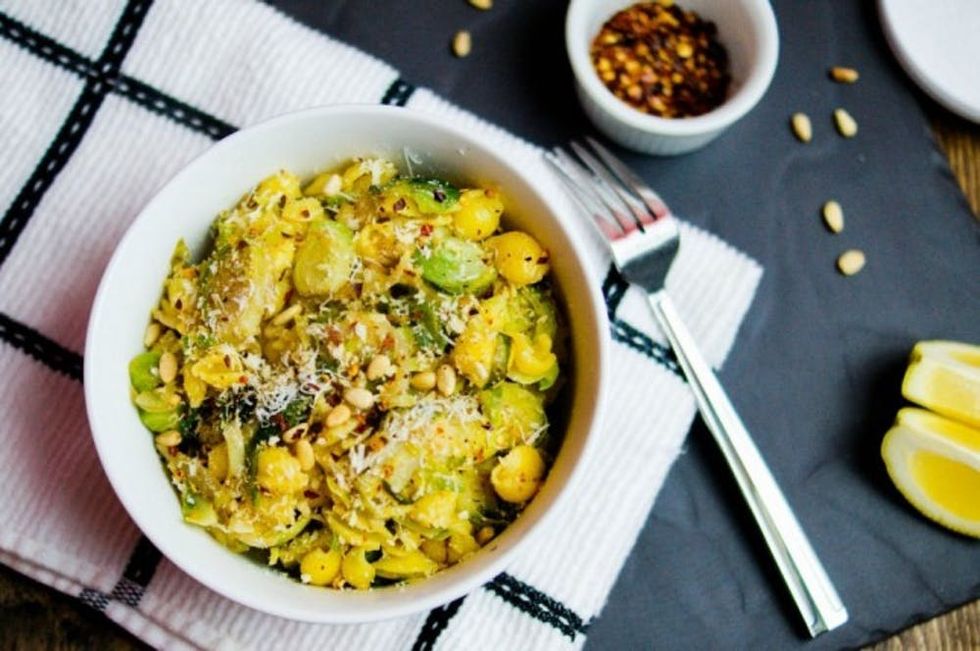 7. Quinoa Pasta with Brussels Sprouts & Toasted Panko: For a different take on comfort food, opt for quinoa and top with sprouts. Maybe some shaved parmesan as well? (via Food Wine Thyme)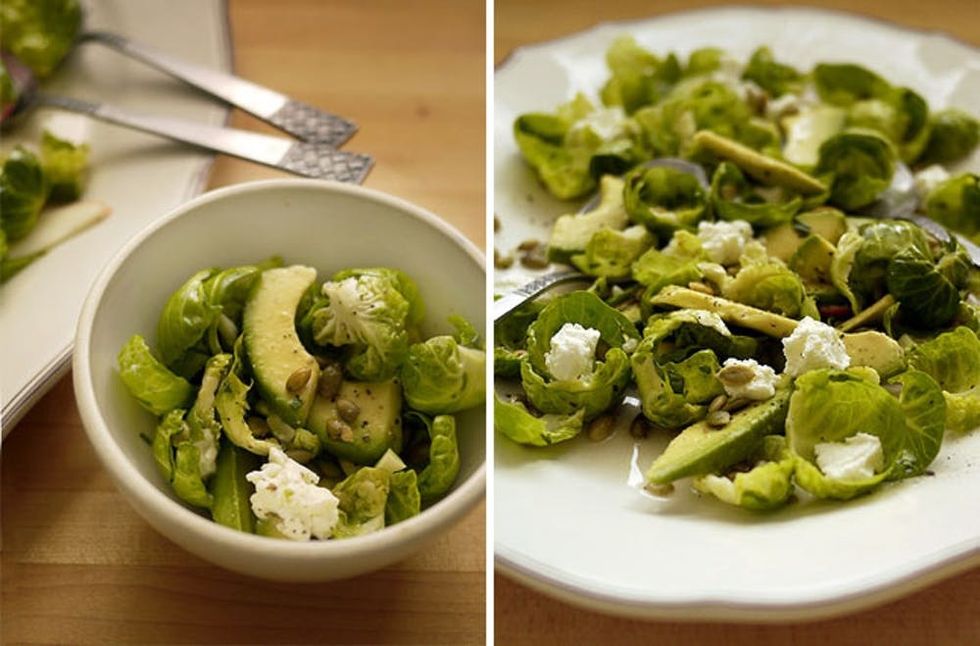 8. Raw Brussels & Avocado Salad: Sometimes you just want to eat something where everything is green. Avocado adds a creaminess to this rather crunchy affair. (via Honest Fare)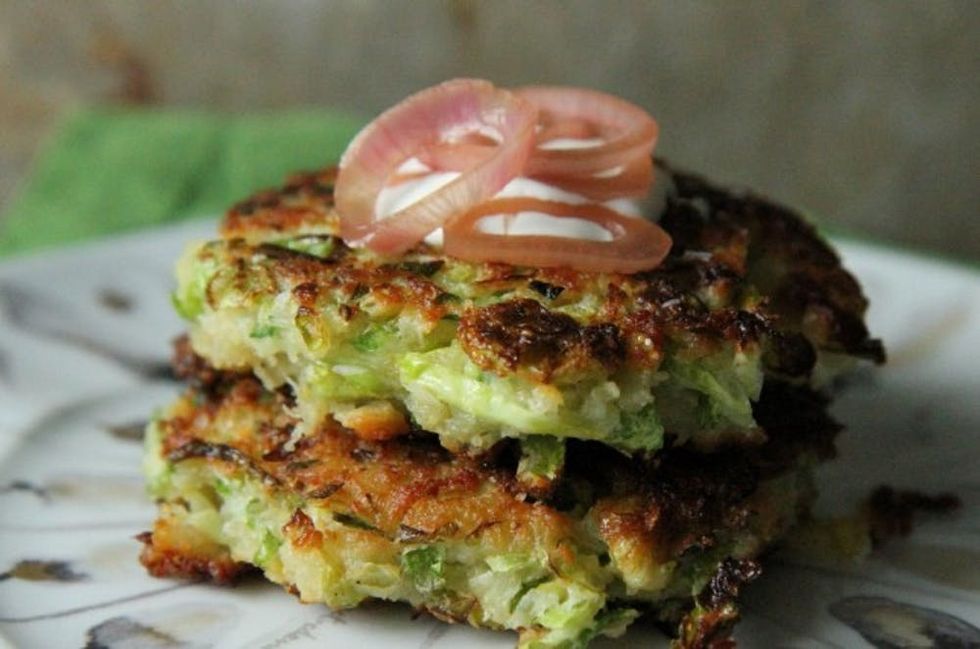 9. Brussels Sprouts Fritters: Is there a fritter you've ever tried that you haven't liked? (via Heather Christo Cooks)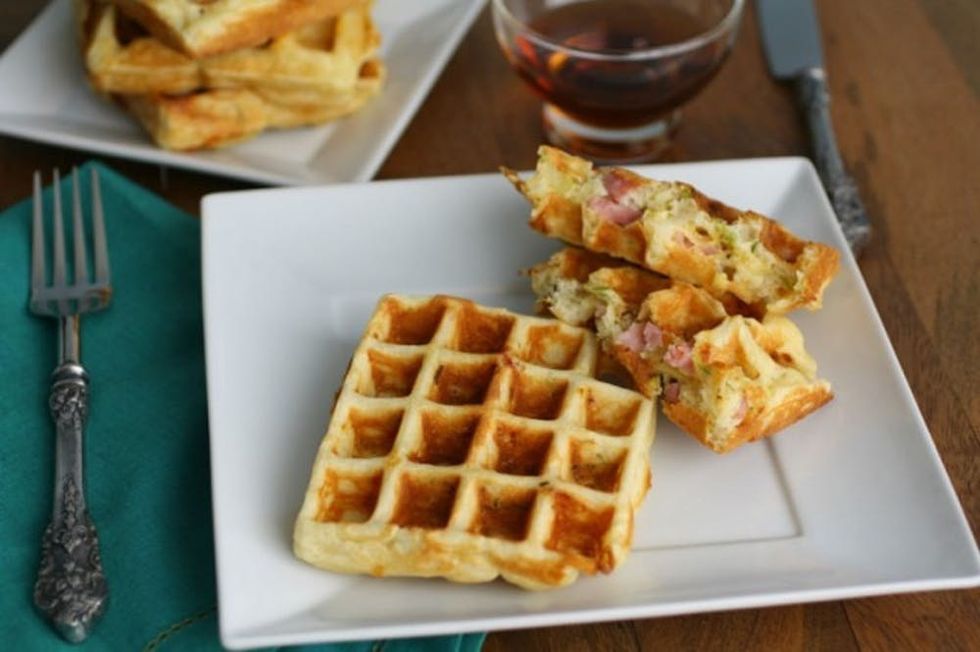 10. Savory Waffles with Ham, Cheddar, and Brussels Sprouts: Hold the phone. Savory waffles?! It might be time to bust out the waffle maker for our own try on this mouthwatering breakfast bite. (via Grab a Plate)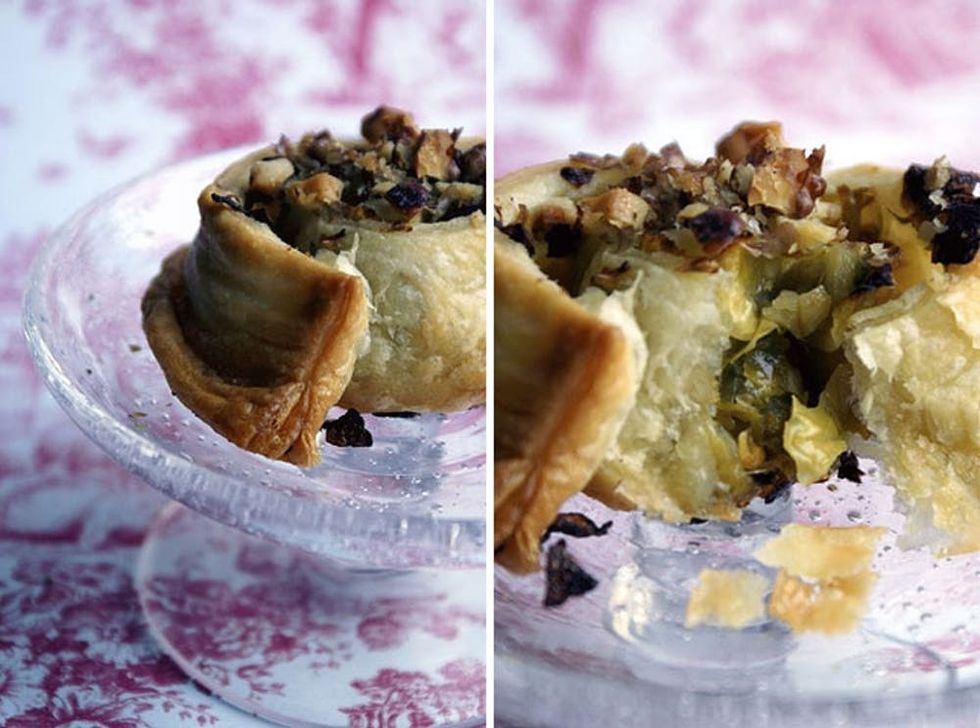 11. Ginger, Walnut, and Brussels Sprout Pastry Twirls: Forget cinnamon rolls, it's all about brussels twirls! (via Lucullian Delights)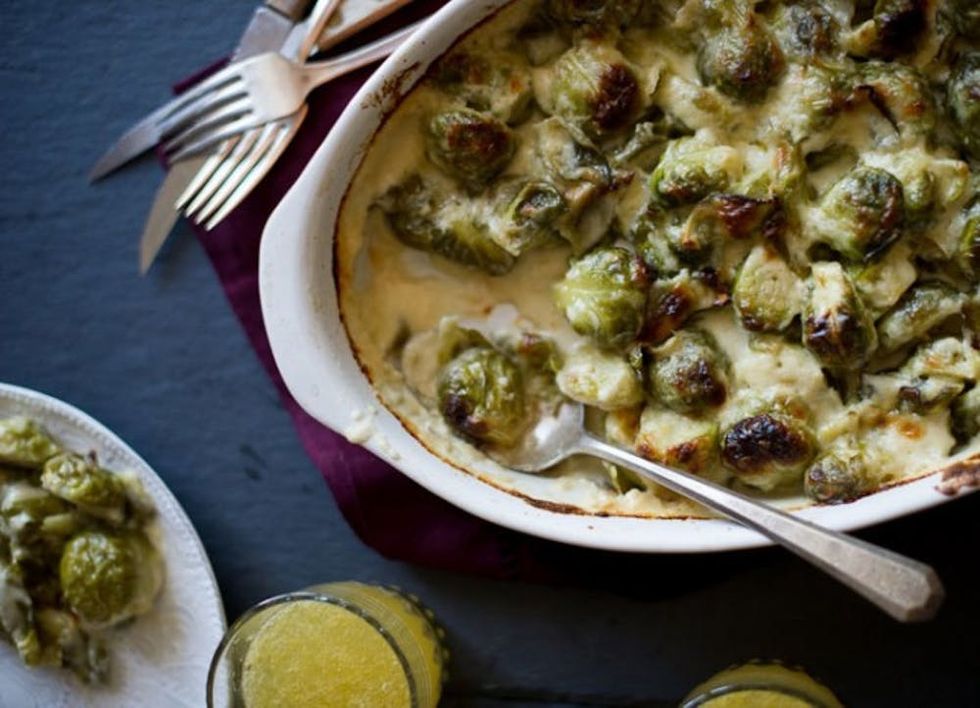 12. Brussels Sprouts Gratin: And last, never underestimate the power of butter, milk, and parmesan cheese. (via White on Rice Couple)
What are your favorite brussels sprouts recipes? Are there any other veggies you need new recipes for? Talk to us in the comments below.
Anjelika Temple
As Chief Creative Officer and Founding Partner at Brit + Co, Anjelika Temple brings her voracious consumption of all things creative and colorful to DIY projects, geeky gadgetry finds and more. When she's not DIY-ing her heart out, you'll find her throwing dinner parties with friends or adventuring with her husband David, their daughter Anokhi, and their silly dog Turkey.