Clique is a Couch That Charges Your iPhone
Apr 16, 2014
Imagine if your couch could charge your iPhone and if your nightstand could act as a speaker. Now they can thanks to new furniture design company, Clique.
Clique is a collective of three already successful solo Italian designers, all of whom have designed for big clients and boutique hotels and have done things like earn Wallpaper Awards. NBD. But this year, Claudio Larcher, Filippo Protasoni and Simone Simonelli came together to create one furniture design powerhouse… and we do mean powerhouse.
---
Debuting at Milan Design Week last week, their first collection flaunts six electrically charged pieces, each one a must-have for the modern home. Using marble, valchromat (colored wood) and solid wood, there's a huge focus on high-quality materials. But probably the bigger focus is on the electronic component of each piece.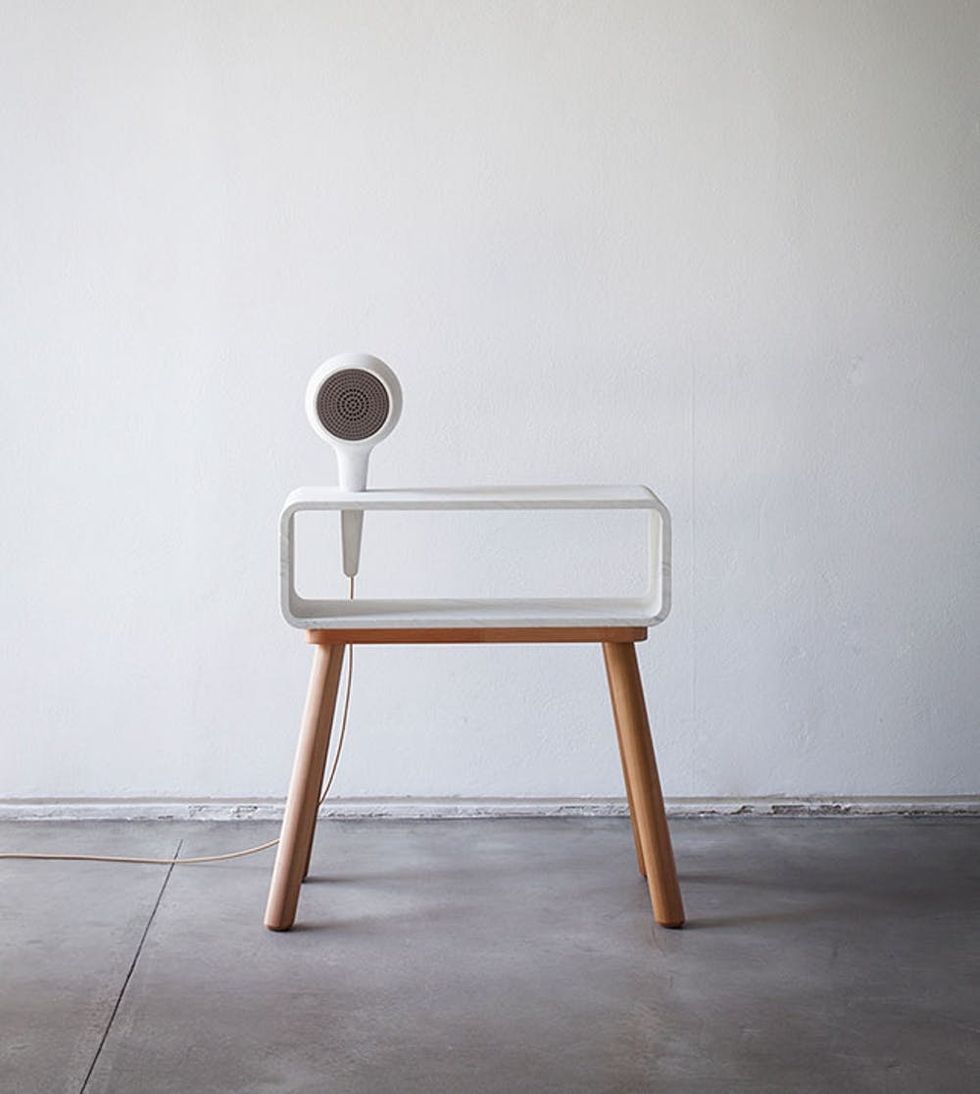 Echo is a nightstand/small bookcase with an integrated marble Bluetooth speaker. It was designed by Claudio Larcher and if you read his design philosophy, he's big on minimalist environments and objects that interact with people. Way to walk the walk, Claudio.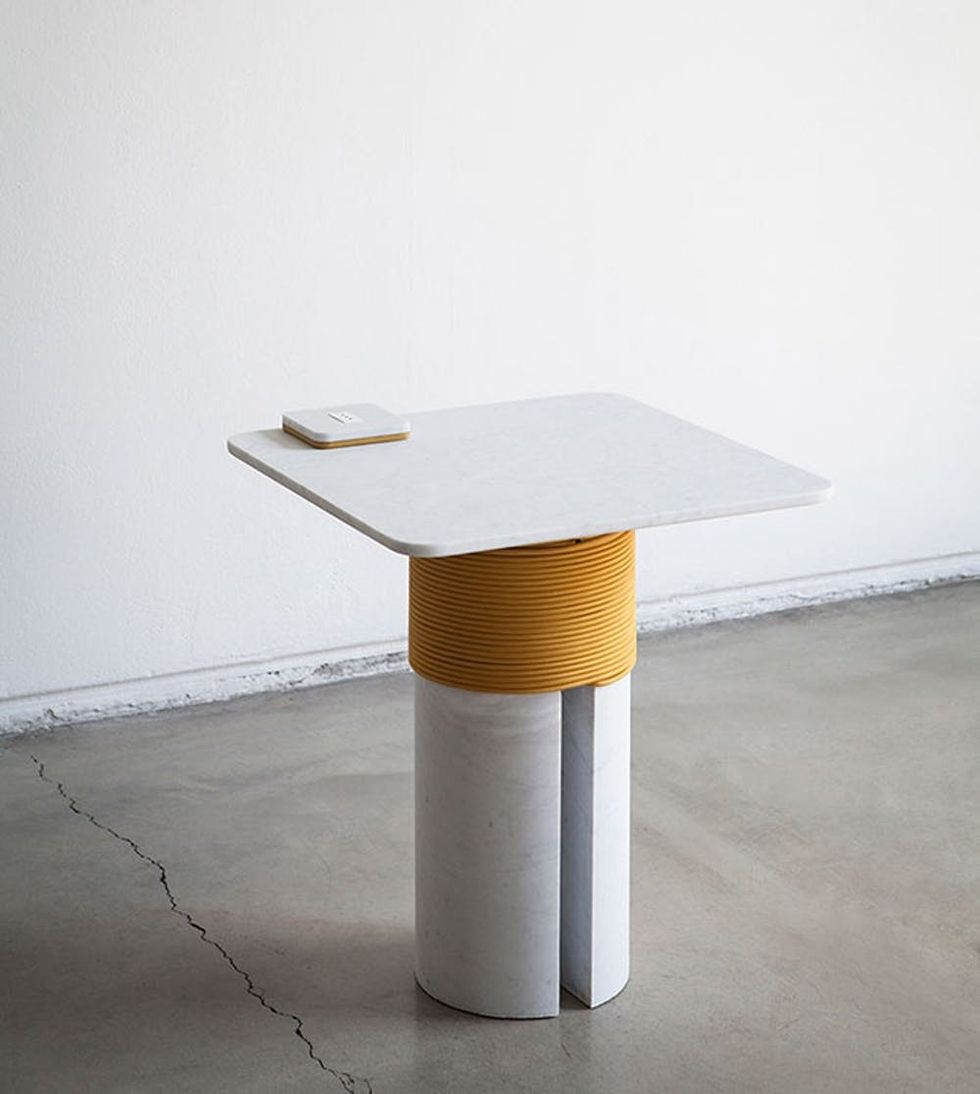 Then there's the living room side table, designed by Filippo Protason. He calls it Rocchetto, and it actually doubles as a power outlet.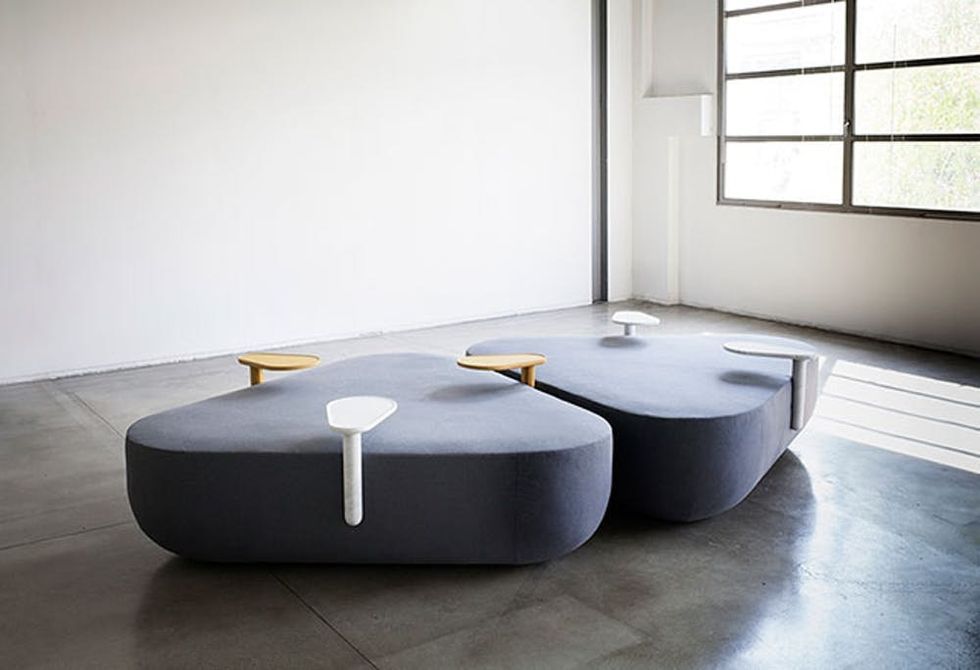 Oh, he also created this couch, called Refill. It's kind of a wireless charger for your phone and tablet. Just place your device on the trays, and let them charge away.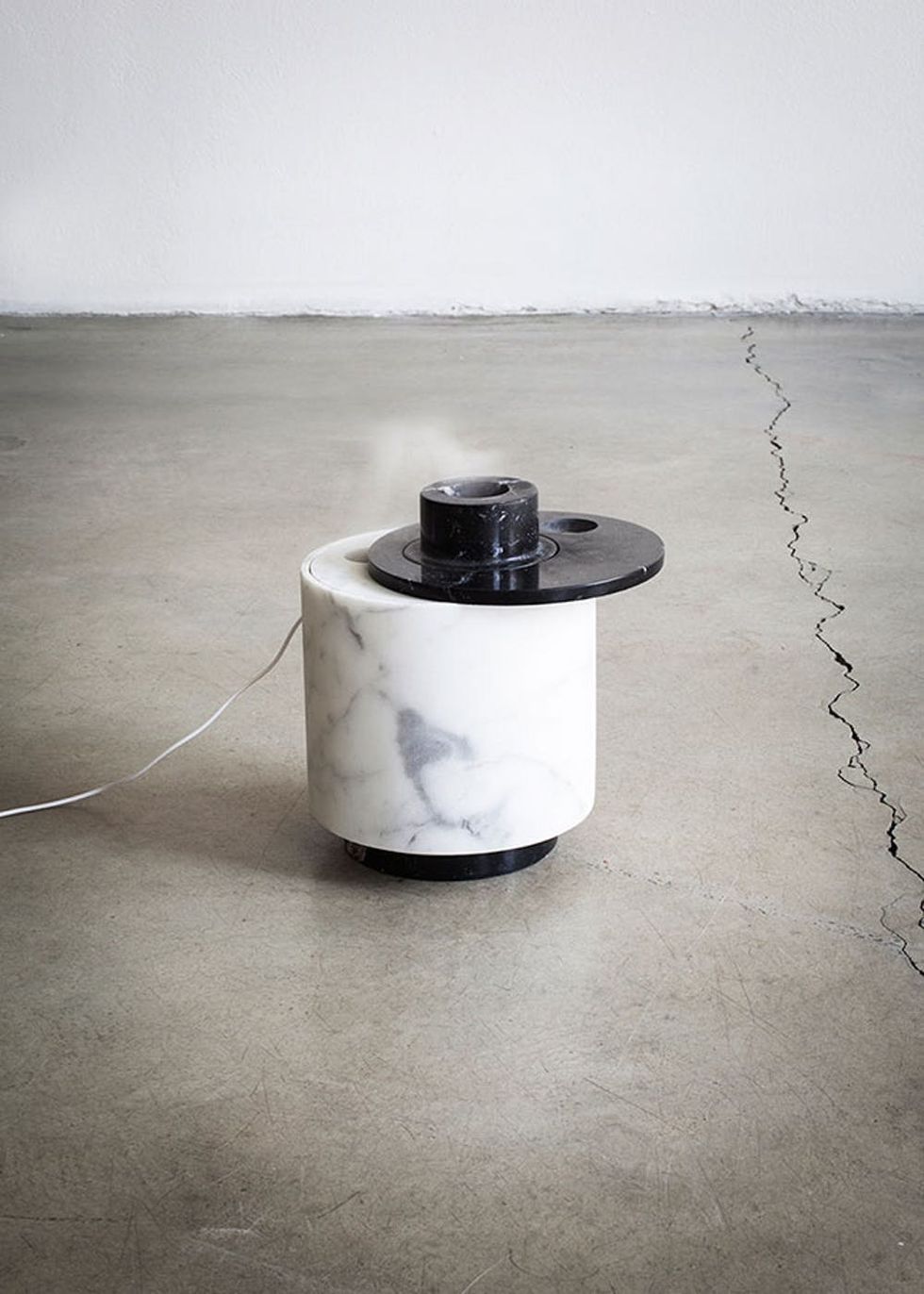 Then there's the ultrasonic marble humidifier that Simone Simonelli is calling Cimmy. It's way better looking than anything we've seen at Bed, Bath and Beyond lately.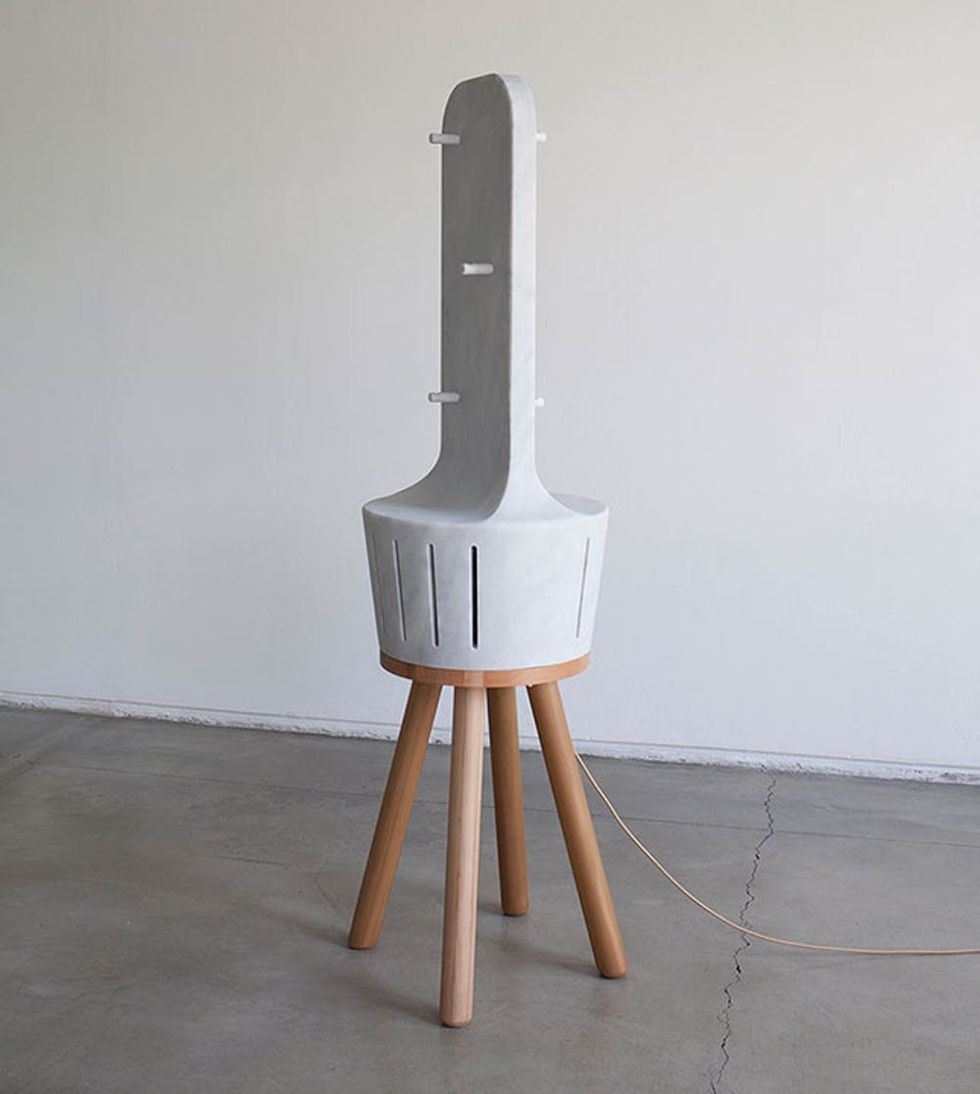 And looky here! A marble space heater named Heatty, which is way, way, way prettier than that space heater your aunt Bev let's us use when staying at her cabin in the woods.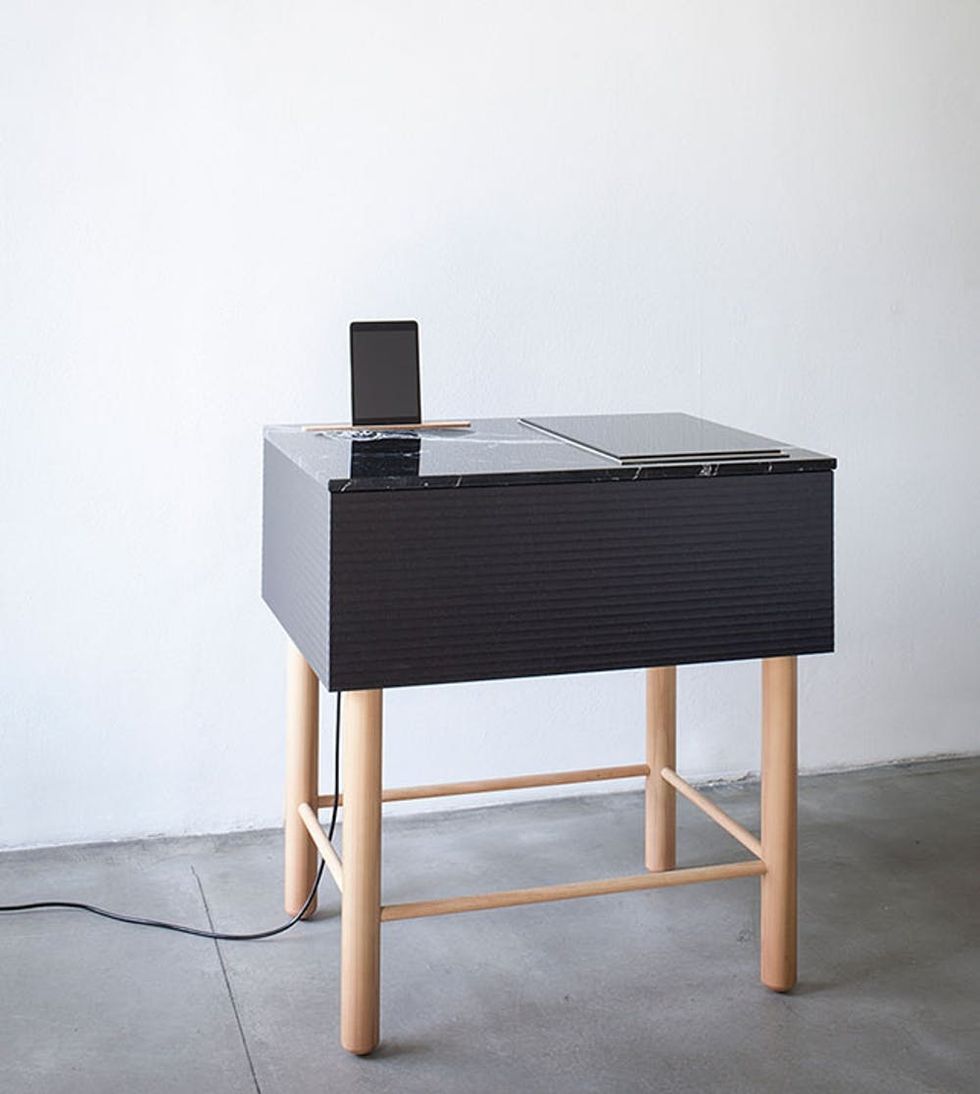 But our favorite piece is the tiny kitchen created by Simone. It's called K and comes complete with induction plates and an iPad doc. (Small space dwellers everywhere go wild.)
You can purchase any or all of these pieces online starting June 1st. Pricing hasn't been released, but we're expecting something along the lines of $$$$.
Want to get into this Clique? Let us know in the comments below!
Lex Monson
Alexis is the co-founder of
Punkpost
, the app that lets you send handwritten cards (yes, handwritten by a real human) in the amount of time it takes you to send a text message. The exclusive card collections are created by a community of artists and designers and hand letter pressed on high-quality cotton paper. Get the full experience by downloading the app from the
iTunes Store
.
Tech