Hack This Curly Hair Updo In 3 Minutes Flat
Apr 04, 2016
Spring is in the air! That means that it's all about how to keep your hair looking fly and fresh. With festival season (and festival hair, natch) right around the corner and spring flings that will soon fill up your calendar, hairstyles and hair hacks that can be done in no time are key. This updo is perfect for gals with curly hair, and the best part is it can be hacked in three easy steps.
---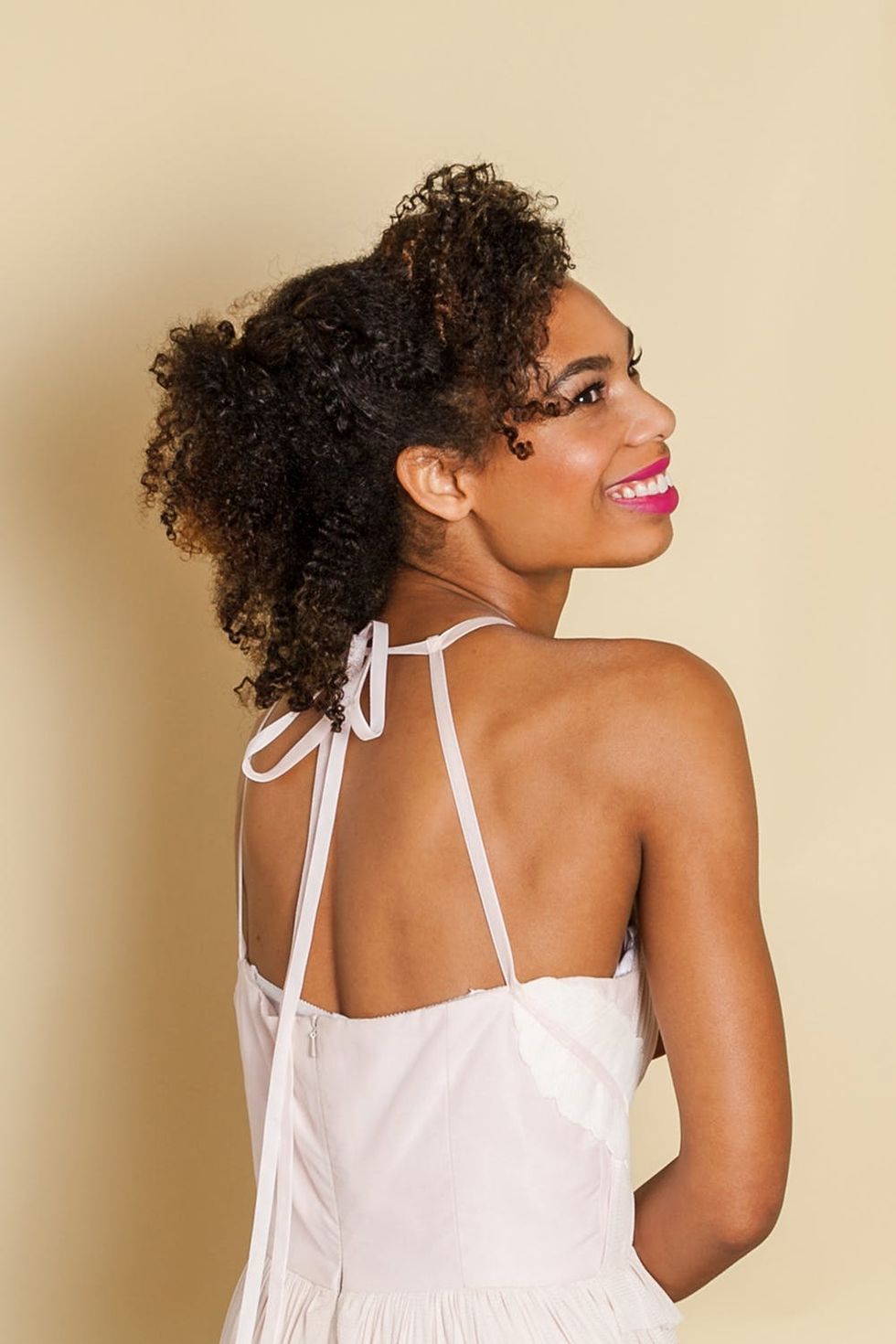 STEP 1: TWIST TO THE RIGHT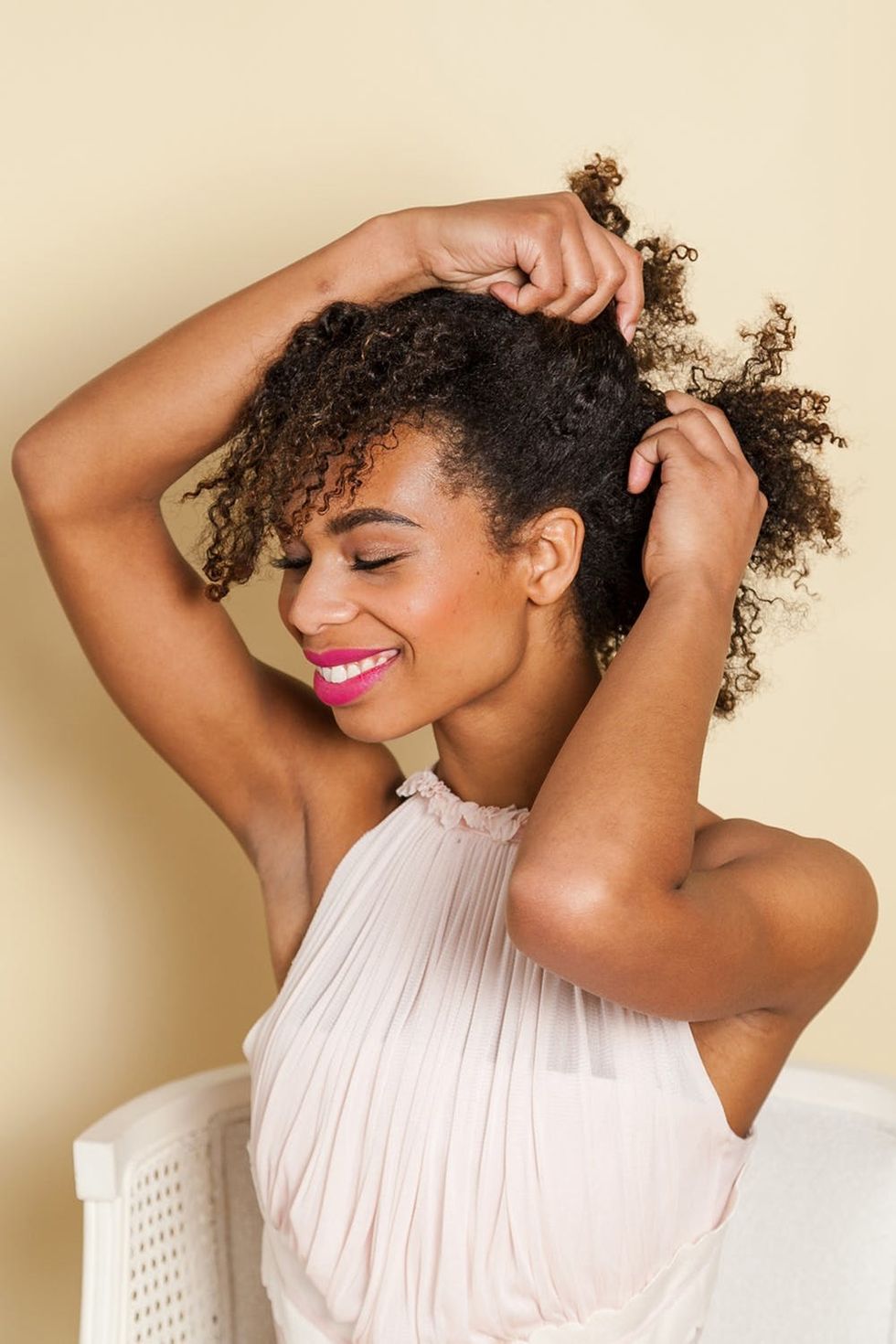 First, create a twist with two three-inch sections of hair on the right side to style the first part of your updo. Pin the twist in place by placing the wavy side of your hairpin down to hold your hair in place all day. We also recommend crisscrossing two hair pins to keep heavy hair up and out of your face.
STEP 2: TWIST TO THE LEFT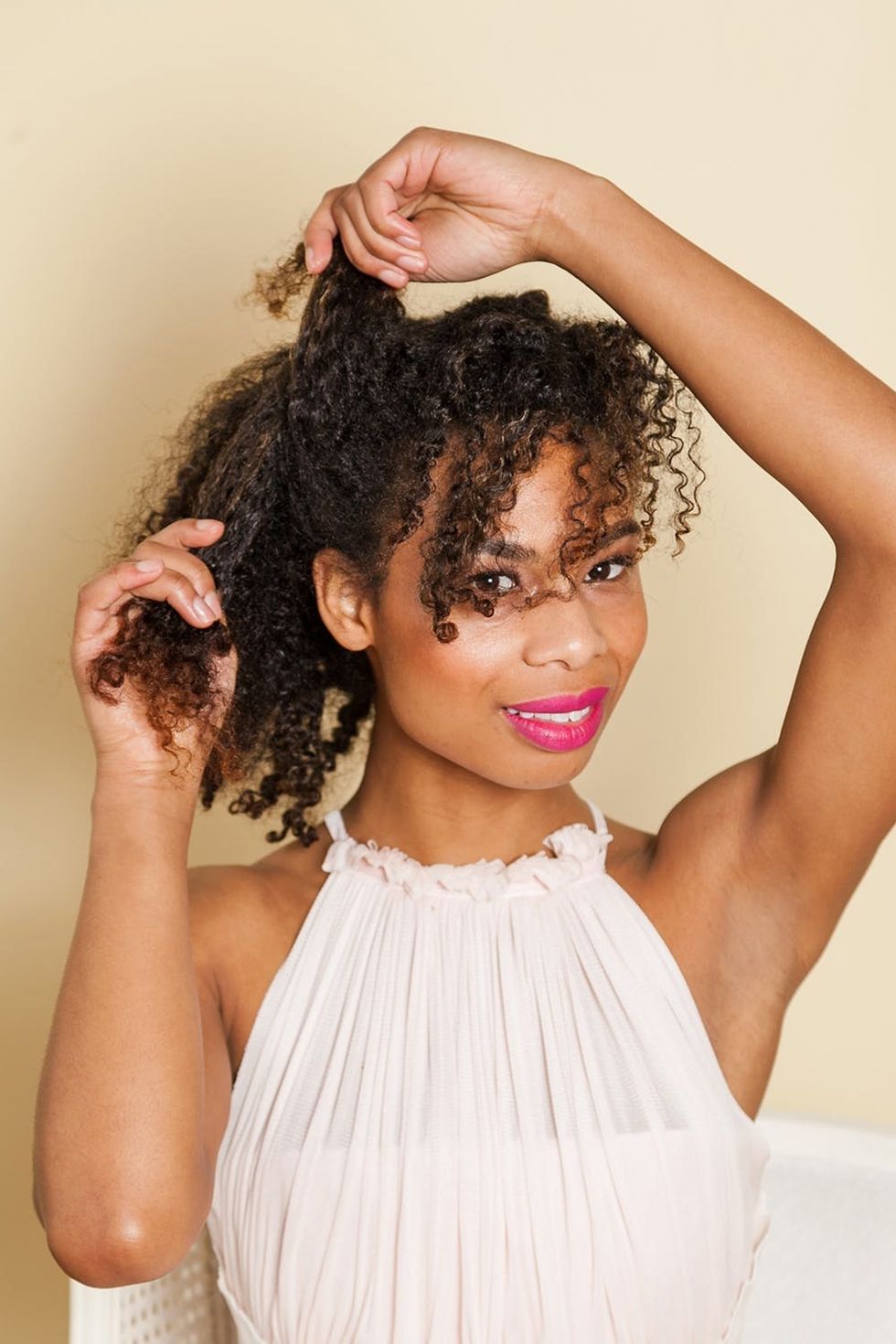 Next, repeat the same twisting motion on the left side using two three inch strands of hair. Once your twist has been formed, secure it in place using crisscrossed bobby pins to anchor your style. We choose to leave curly bangs loose in the front to keep this style fierce and flirty.
STEP 3: TWIST THE BACK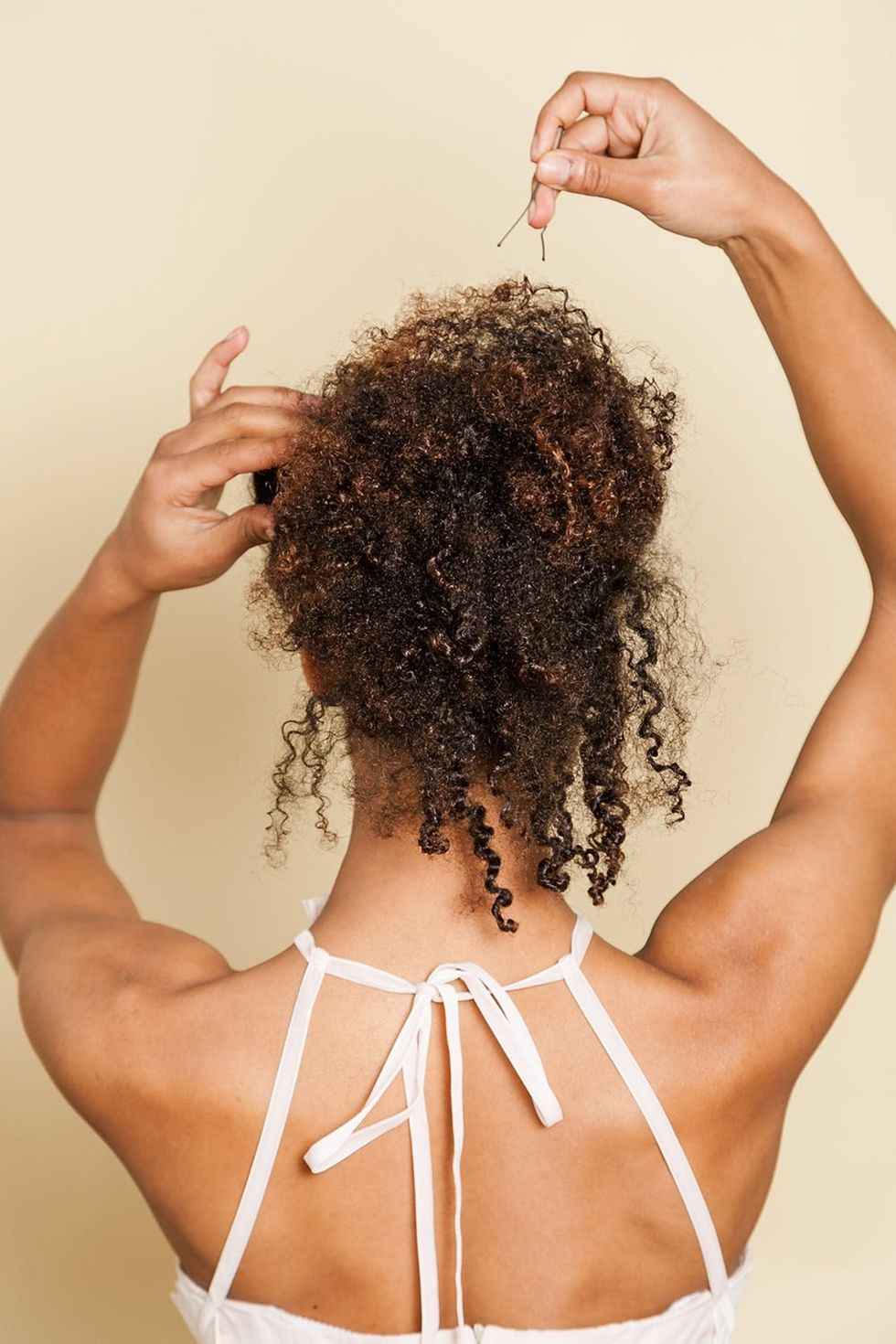 Finally, twist the back of your hair upward, while allowing ringlets to naturally fall and skim your neck for the ultimate flirty touch. The best part of this style is that you can let you hair do its natural thing: Let your ends fall as they may, so your curls run wild in the spring air.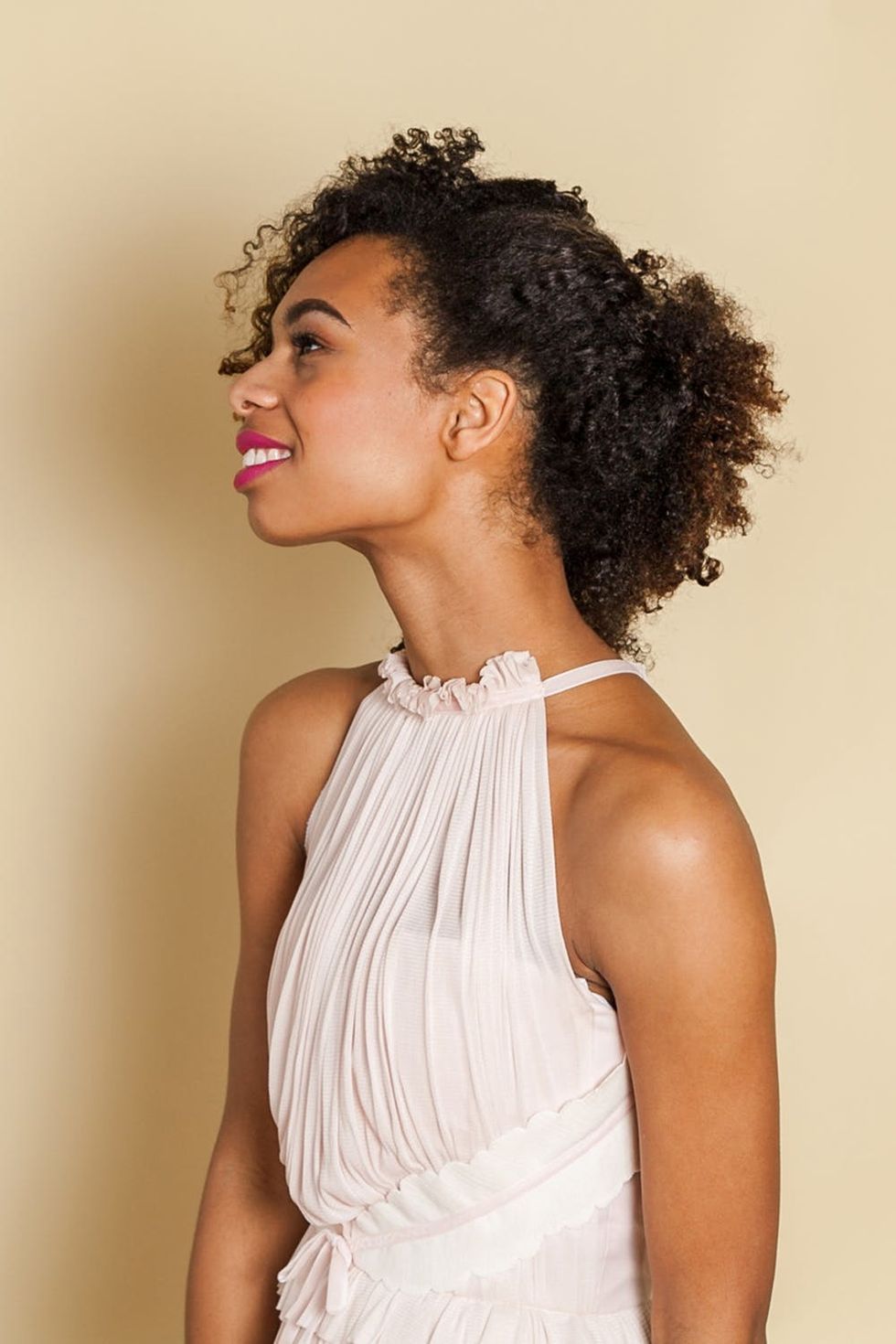 You're ready to take on spring with this 'do!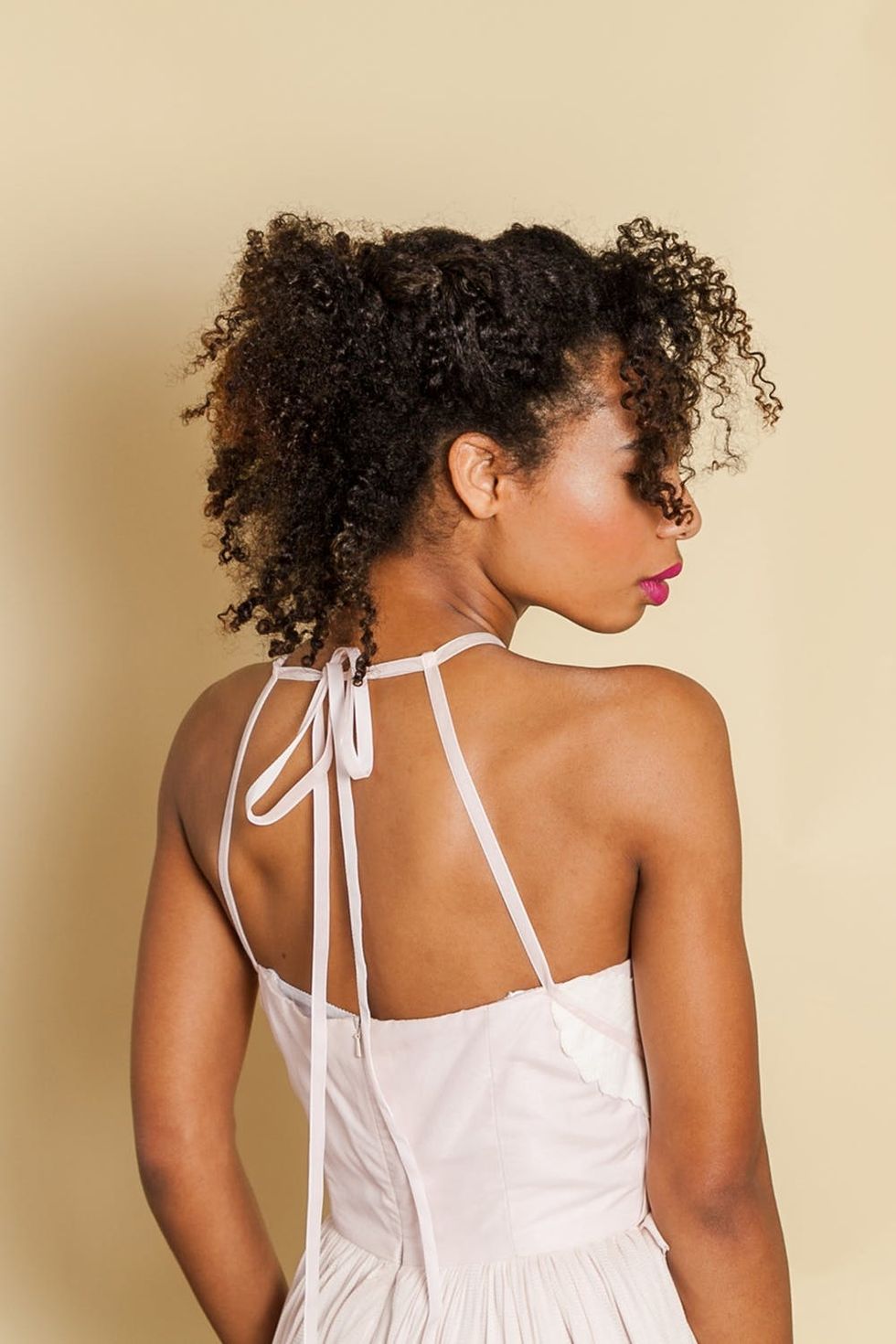 Follow us on Pinterest for more curly hair inspo.