Kick Up Your Fall Fashion with DIY Belted Boots
Oct 02, 2012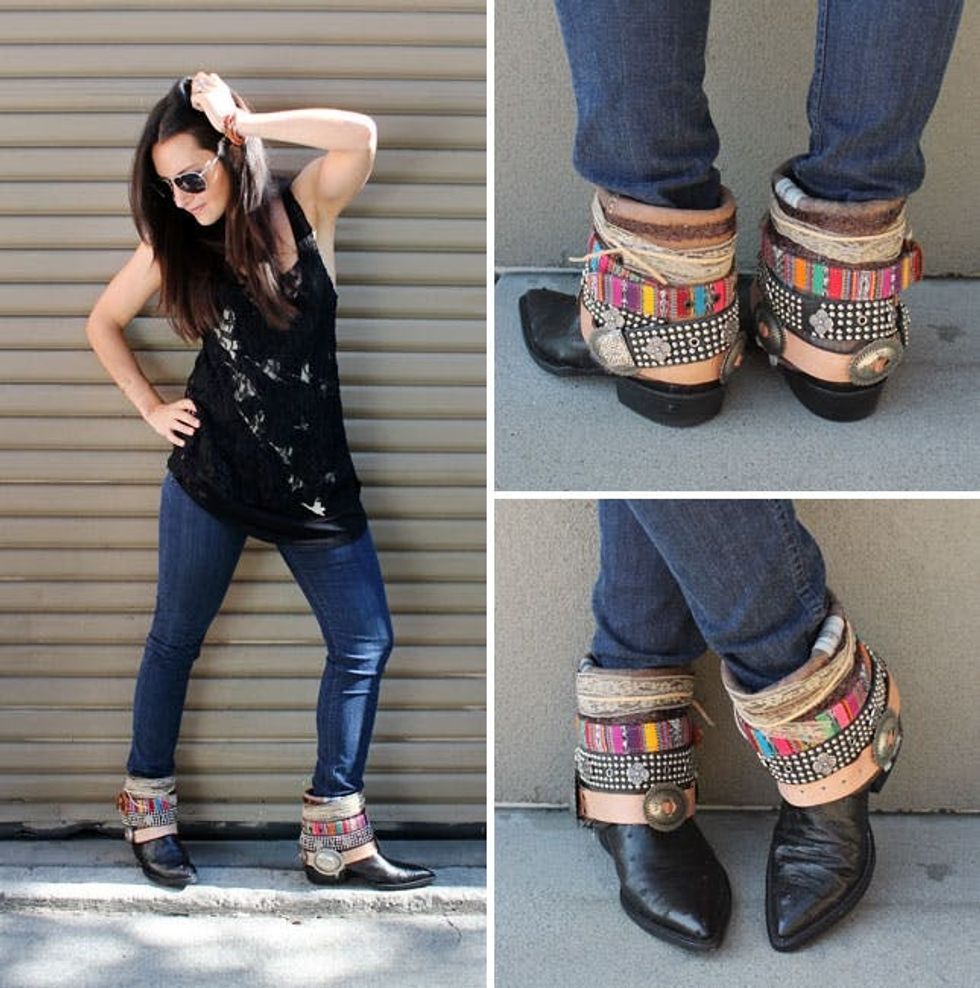 ---
It's time for a reality check folks. Fall is here and, though SF is all about Indian summer, the flip flops will soon need to be exchanged for your favorite fall boots. If you're like us, you've got one or two pairs of boots that gets you through the entirety of autumn. Though they're still comfy now, they're looking pretty grungy and could use a stylish update. All you need is a few belts, glue and scissors to make our very own pair of edgy boho belted boots.
Materials:
– old tall or mid-height boots or cowboy boots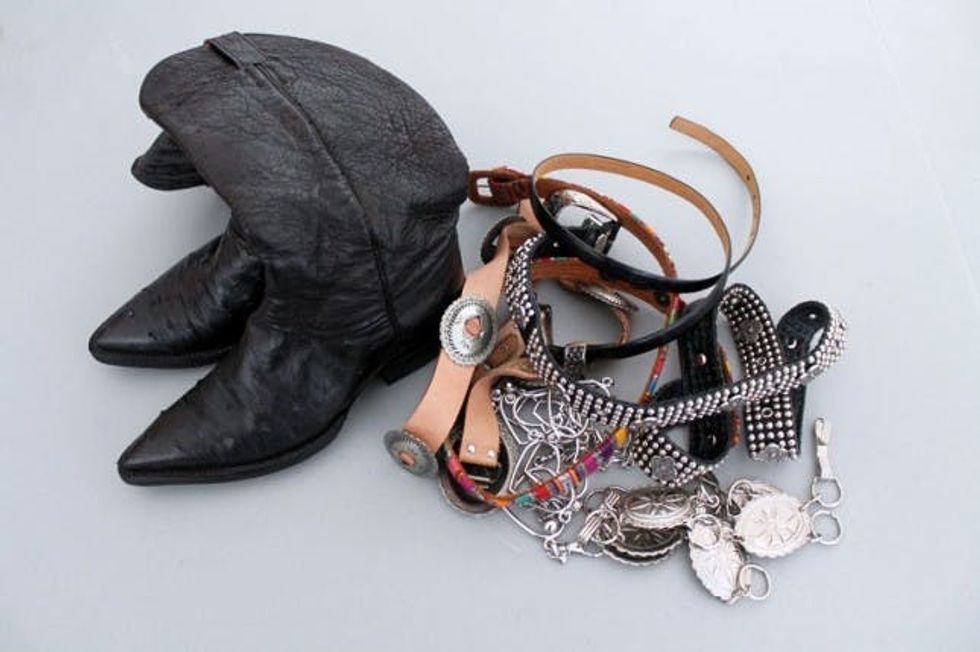 First thing to do, as always, is to get all of your materials together.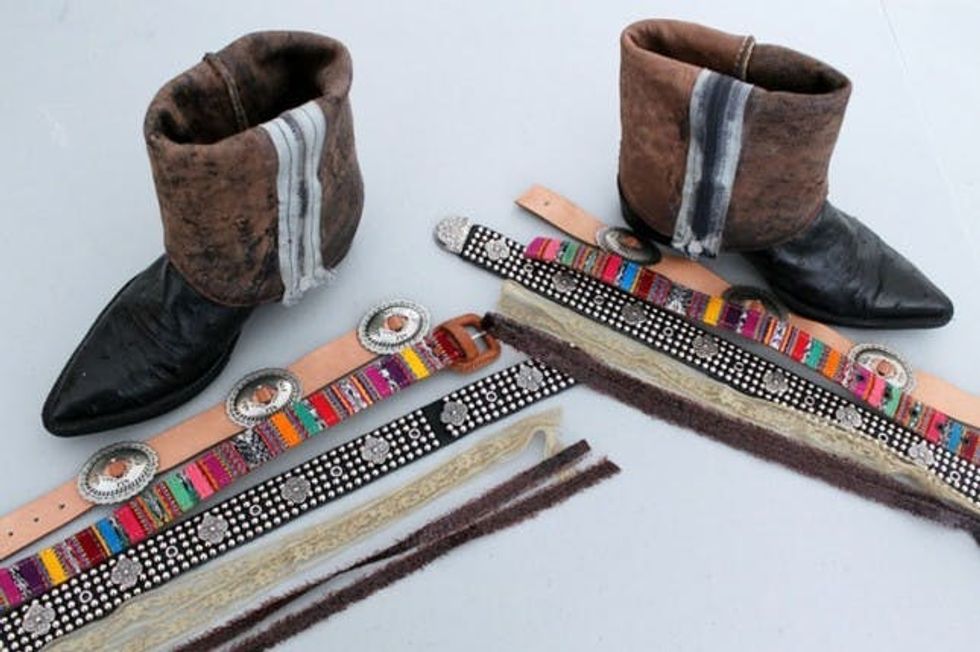 Next thing is to fold those boots! We found these old black cowboy boots at a local thrift shop. The older the boot, the better. Worn out boots are easier to fold over and maneuver when you're wanting to add on a little belted bling.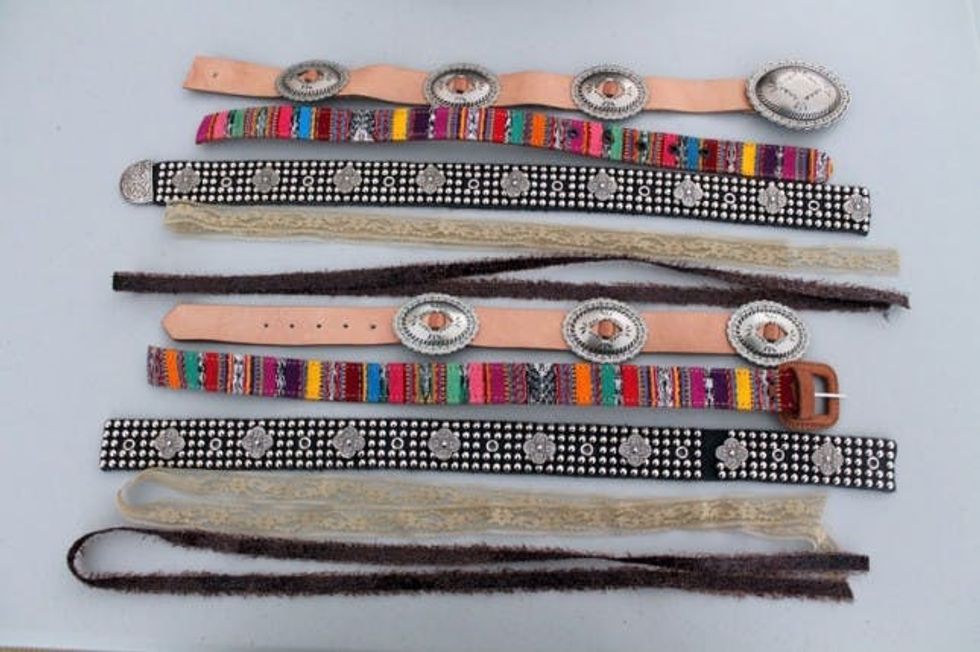 Since we like our crazy looks on the symmetrical side, we cut each of our belts in half. We used 3 belts, 1 length of lace trim, 1 length of fuzzy trim, and a bit of leather rope. You can use just about everything but the kitchen sink – just be careful not to overdo it.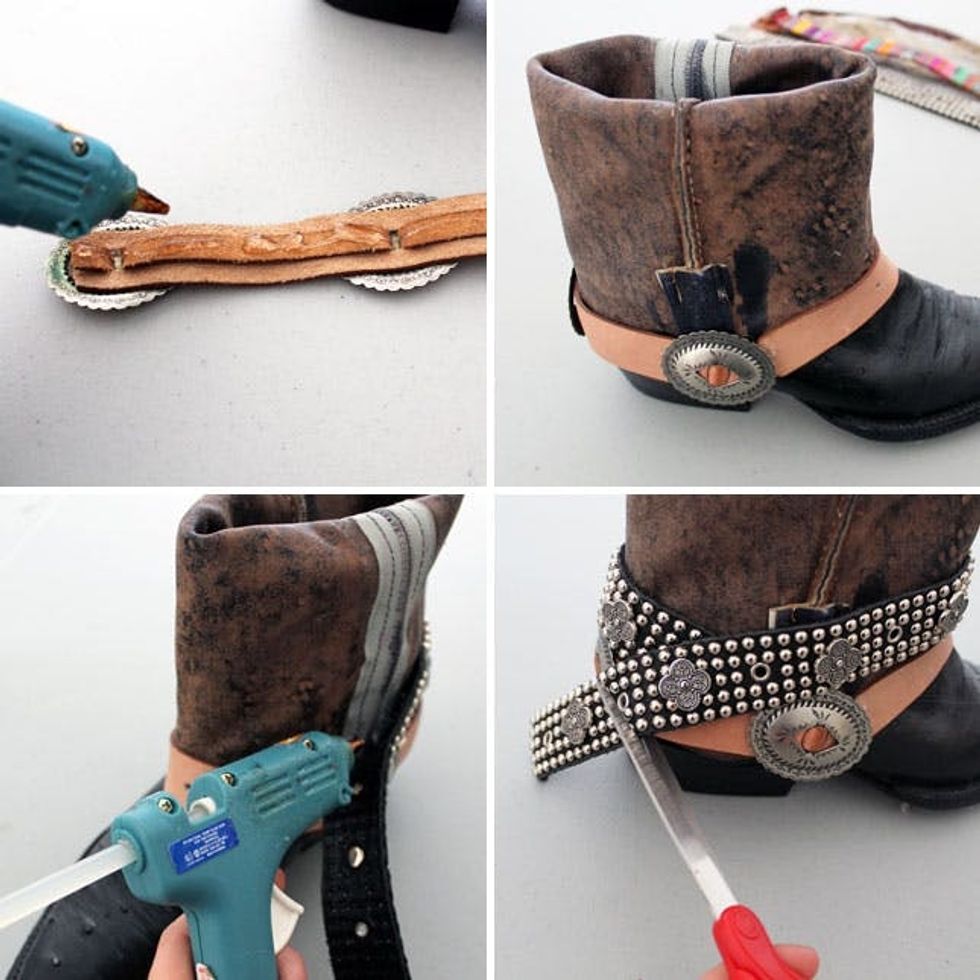 Use hot glue to attach your first belt onto your boot.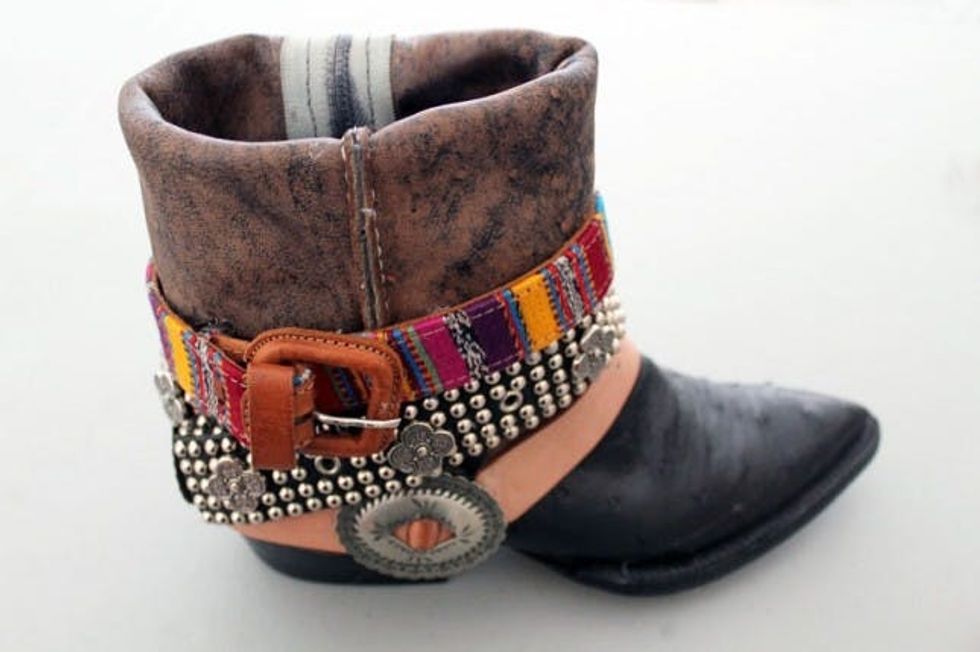 Do the same with the second. And third. Trim off any excess belt length.
If you want even more flair, try adding lace trim or any kind of trim you've got in your craft closet. And that's it!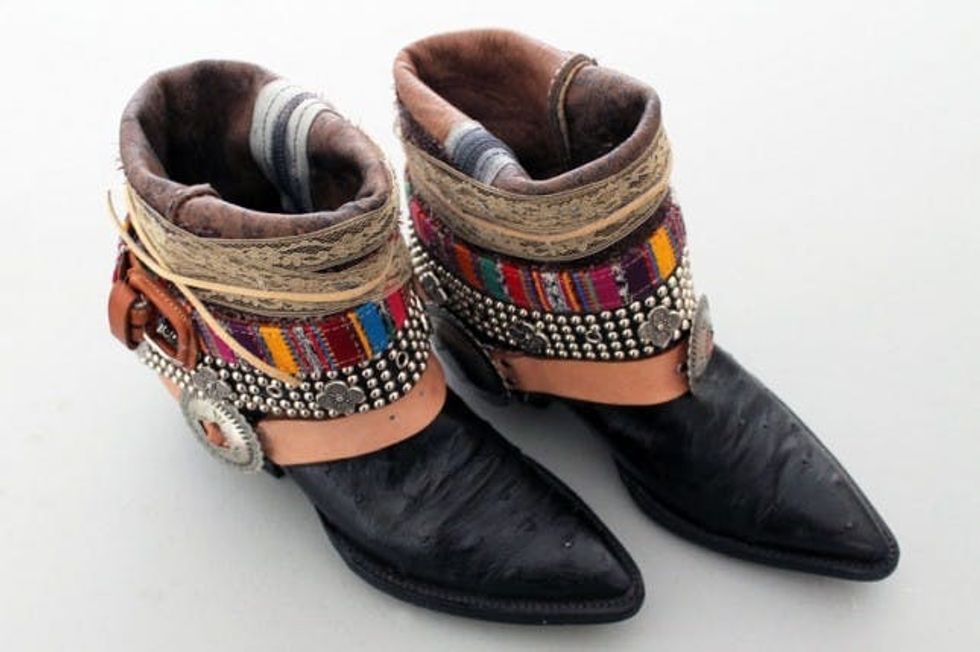 We recommend rocking these with a pair of blue skinnies and a basic top – the boots should be your statement piece for the day.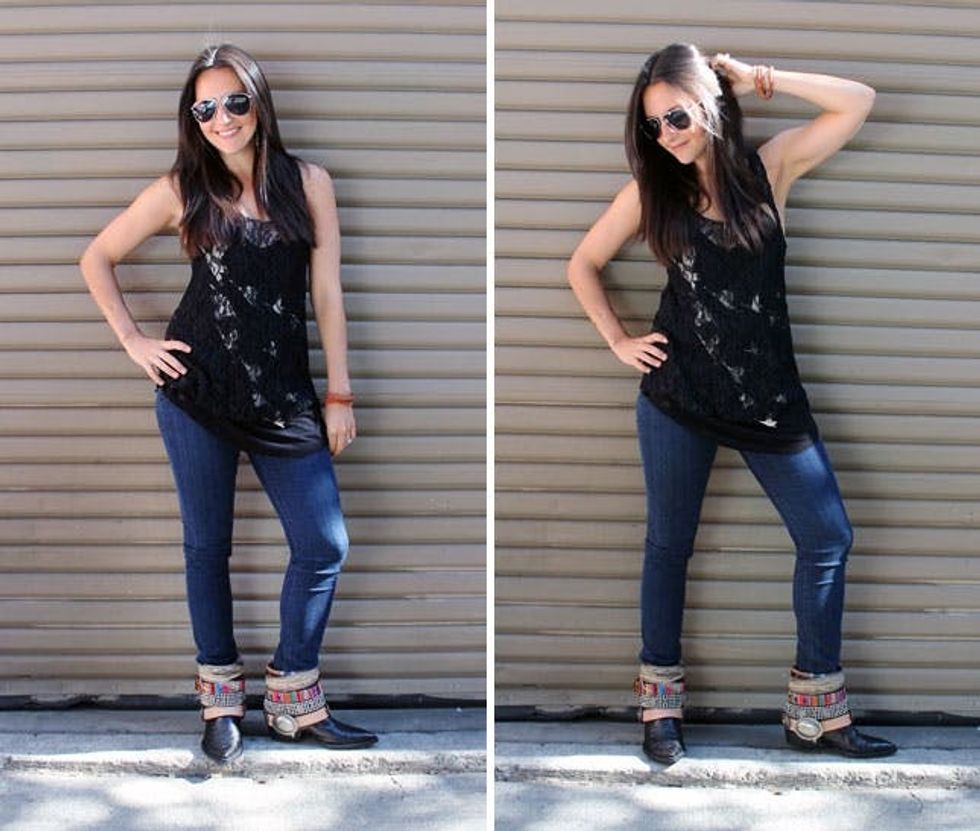 And of course, how can you rock a pair of such hot boots without your trusty aviators? :)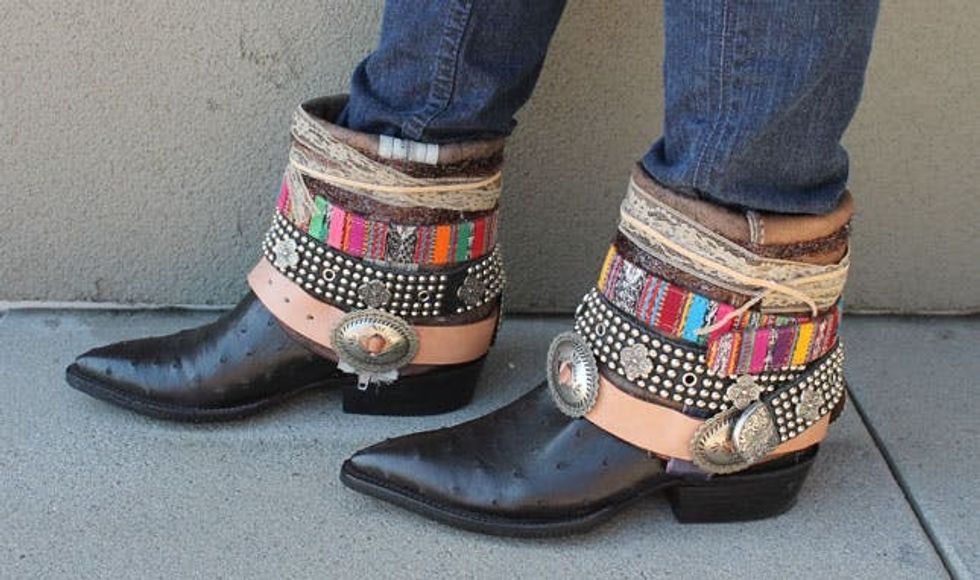 Have you tried any cool and creative ways of updating old shoes or other accessories? We'd love to see and try out your ideas. Talk to us in the comments below.
Misty Spinney
Misty Spinney is a hair stylist, makeup artist, and fashion stylist with a strong background in design and deep passion for creativity.
DIY Style
Still haven't taken up that new creative skills you swore you'd learn this year? Or ready to take your design skills to the next level? Let's say so long to the weirdest year ever by checking those big learn-something-new goals off our perpetual to-do lists.
We've teamed up with Clorox to give you the gift of unlimited creativity now through the end of the year. Once you sign up, you can take as many of our 120+ classes as you want for FREE for one whole month!
Here's how it works:

Head to brit.co/learn and sign up for the "All Access Pass."
Use the code "CLOROXCARES" at checkout to redeem your free month of classes.
You will be automagically signed up for Clorox's email list once you redeem your free all access pass. (It's the #1 Choice for Disinfection!)
Your pass lasts one month from when you checkout. This means you have unlimited access to all the classes during that month.
This offer is valid now through December 27, 2020.
Browse our catalog to find the right class for you, tell a friend and take the class together over Zoom, or organize a 'cocktails + crafts' night with a friend in your bubble so you can learn something new together.
What are you waiting for? Time to start learning all the things!

Thanks to Clorox for making this happen! When it counts, trust Clorox.
Lifestyle