Frozen Treats FTW: How to Make Ice Cream Drumsticks
Jul 27, 2014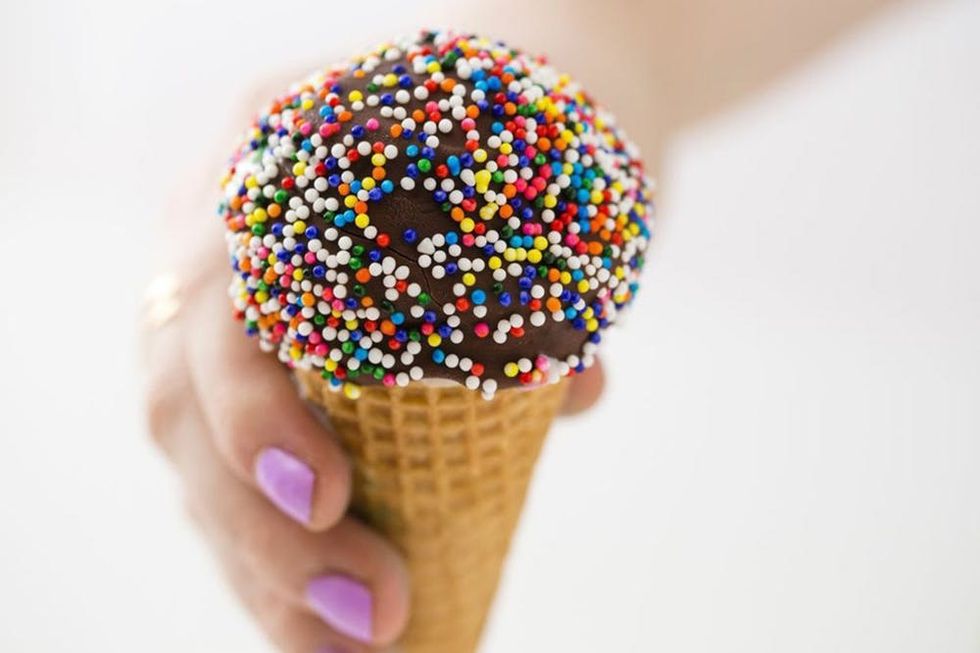 ---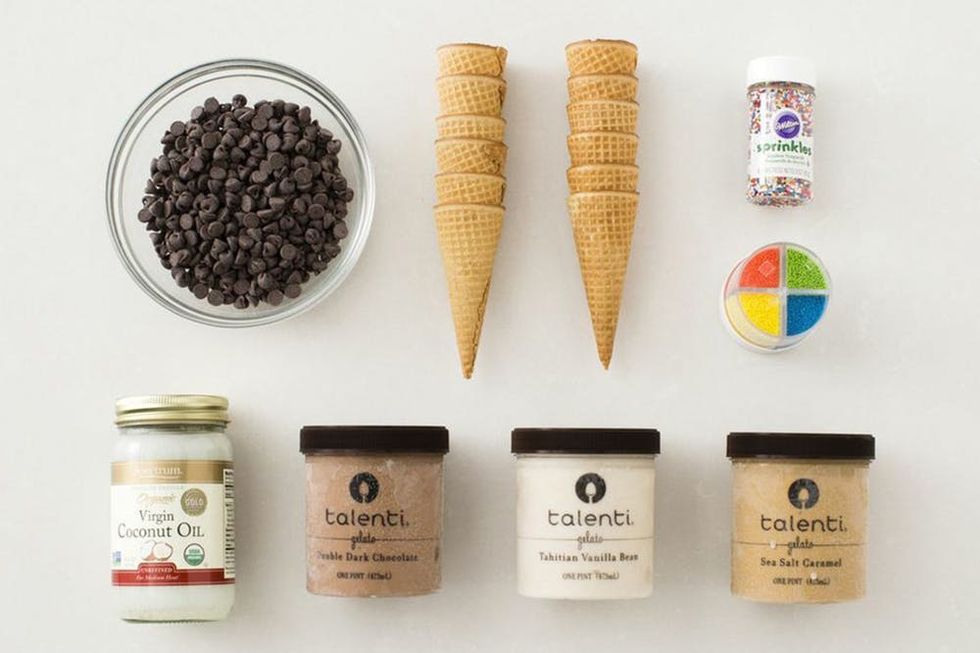 Instructions: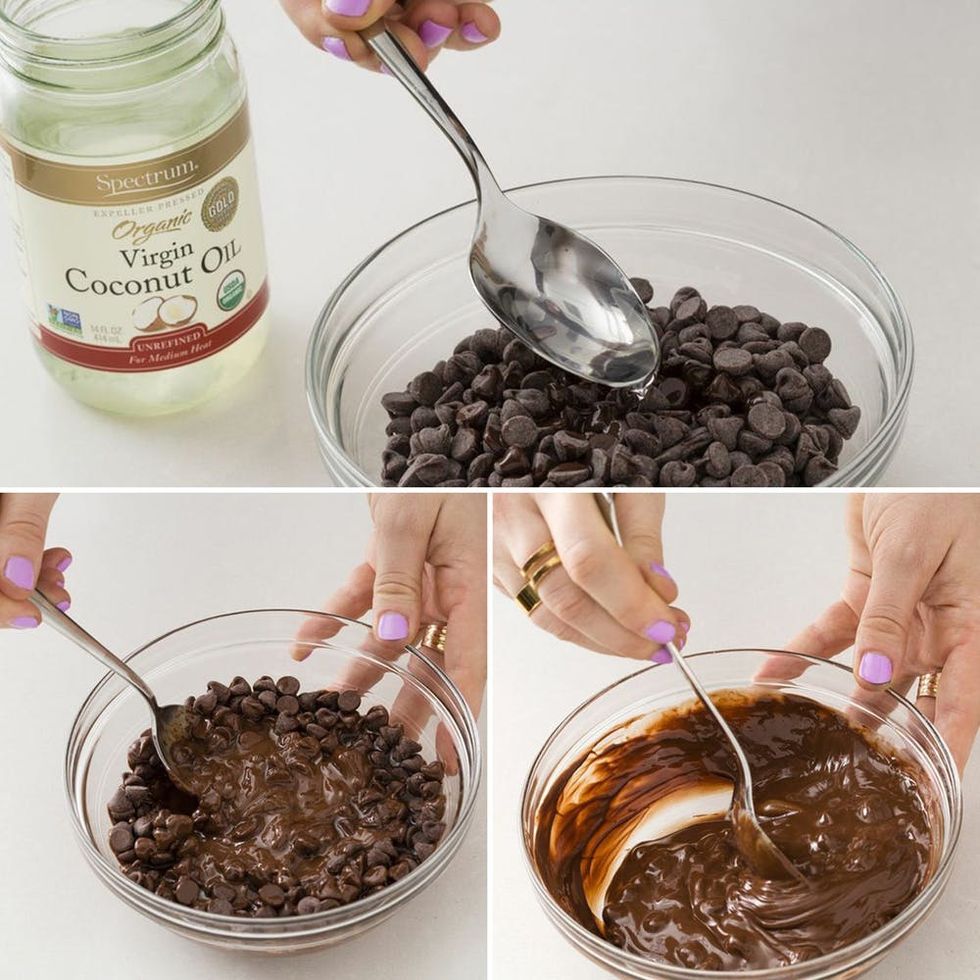 In a large bowl, combine the chocolate chips and coconut oil. Microwave for one minute. Stir. Continue to microwave in 30-second intervals until completely melted.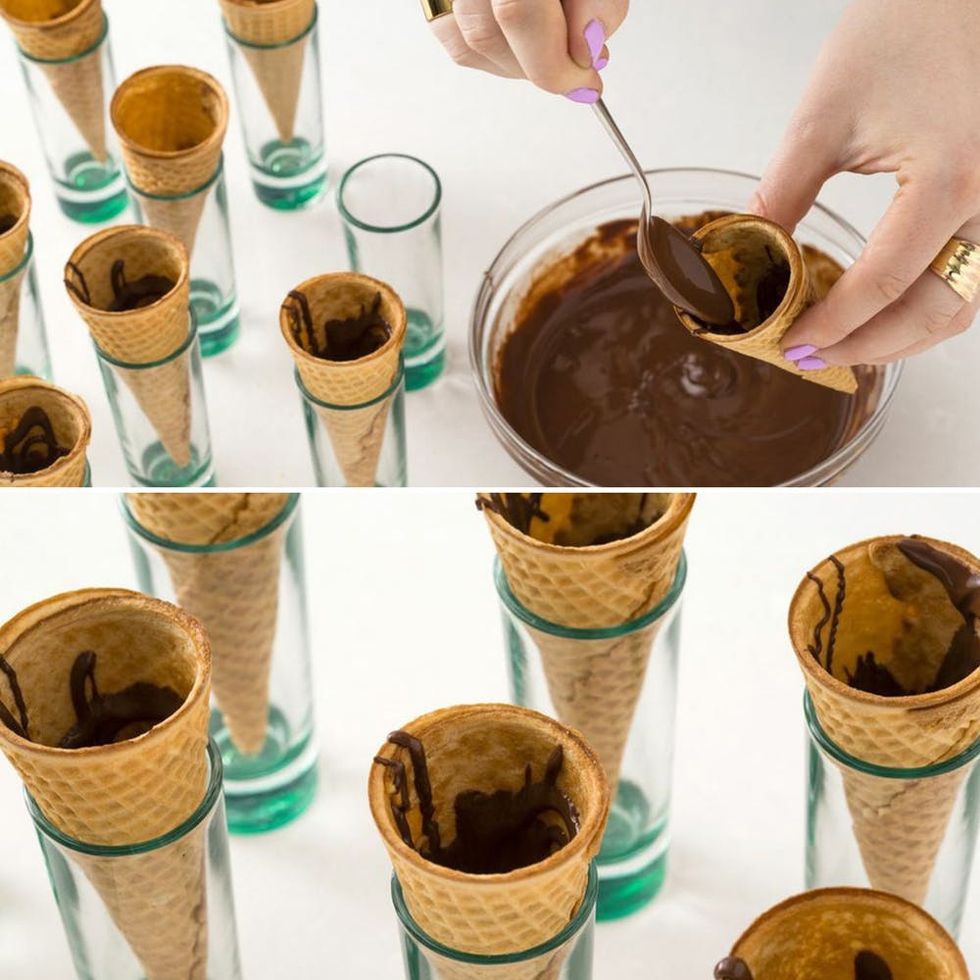 Remove ice cream from the freezer to soften. Set your sugar cones upright in shot glasses. Drizzle 1 to 2 teaspoons of melted chocolate into each cone. Place cones in the freezer for five minutes to let the chocolate harden.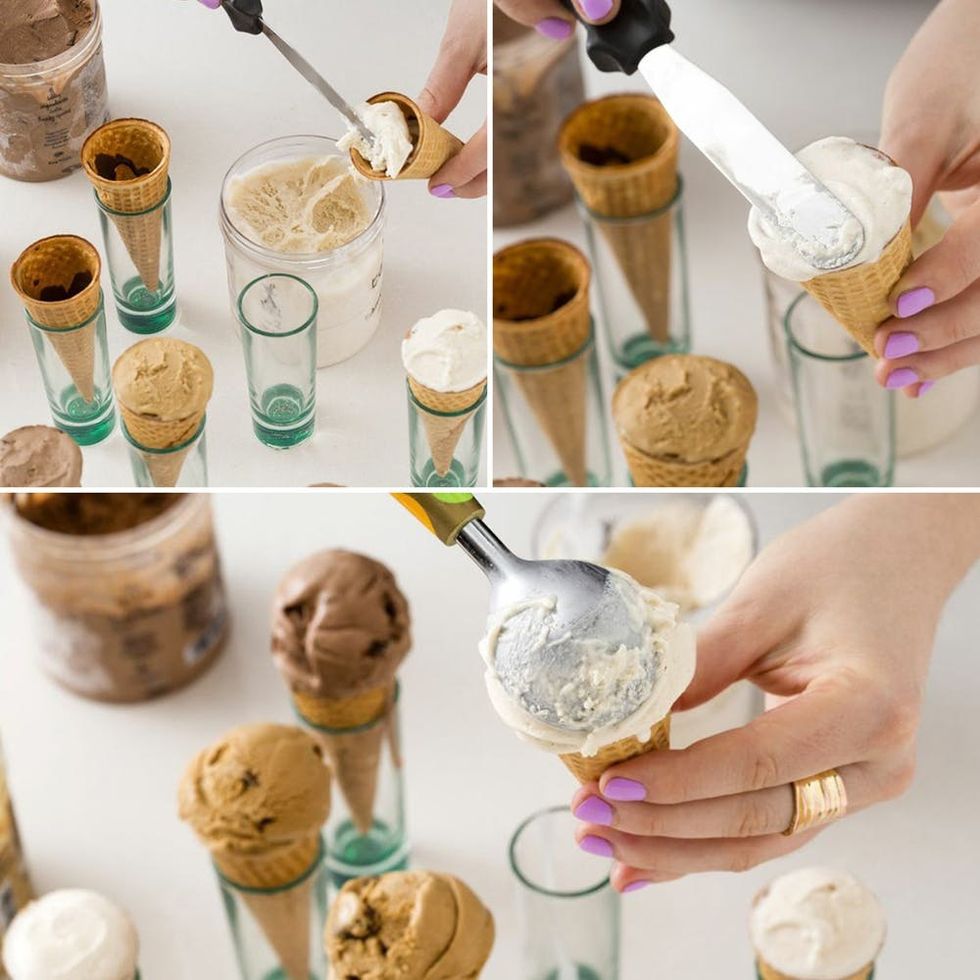 Use an icing spatula to fill each cone with ice cream. Top each cone with one scoop of ice cream.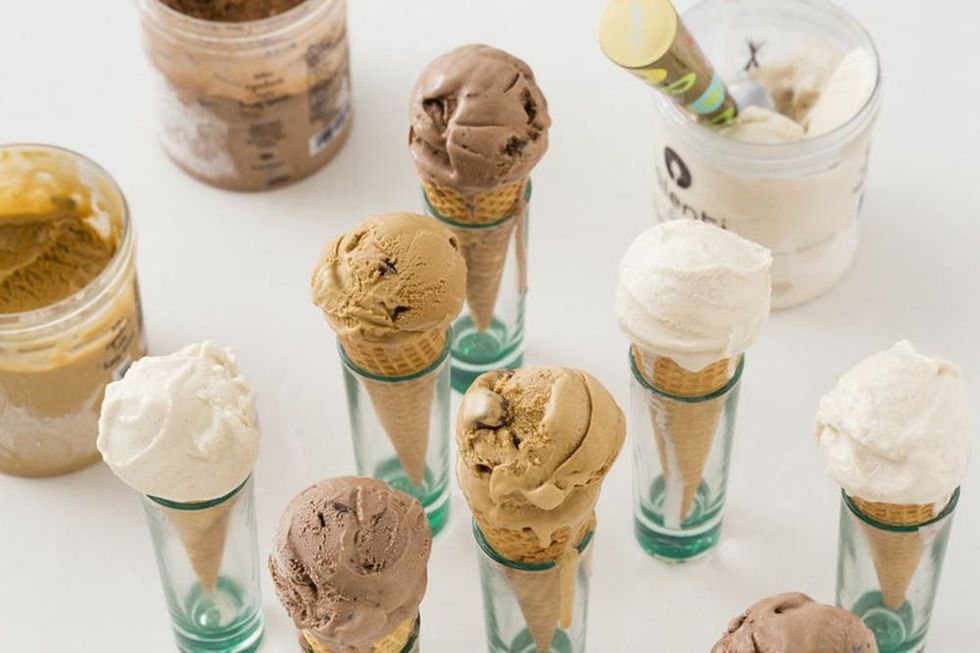 Freeze for 45 minutes, or until the ice cream is firm.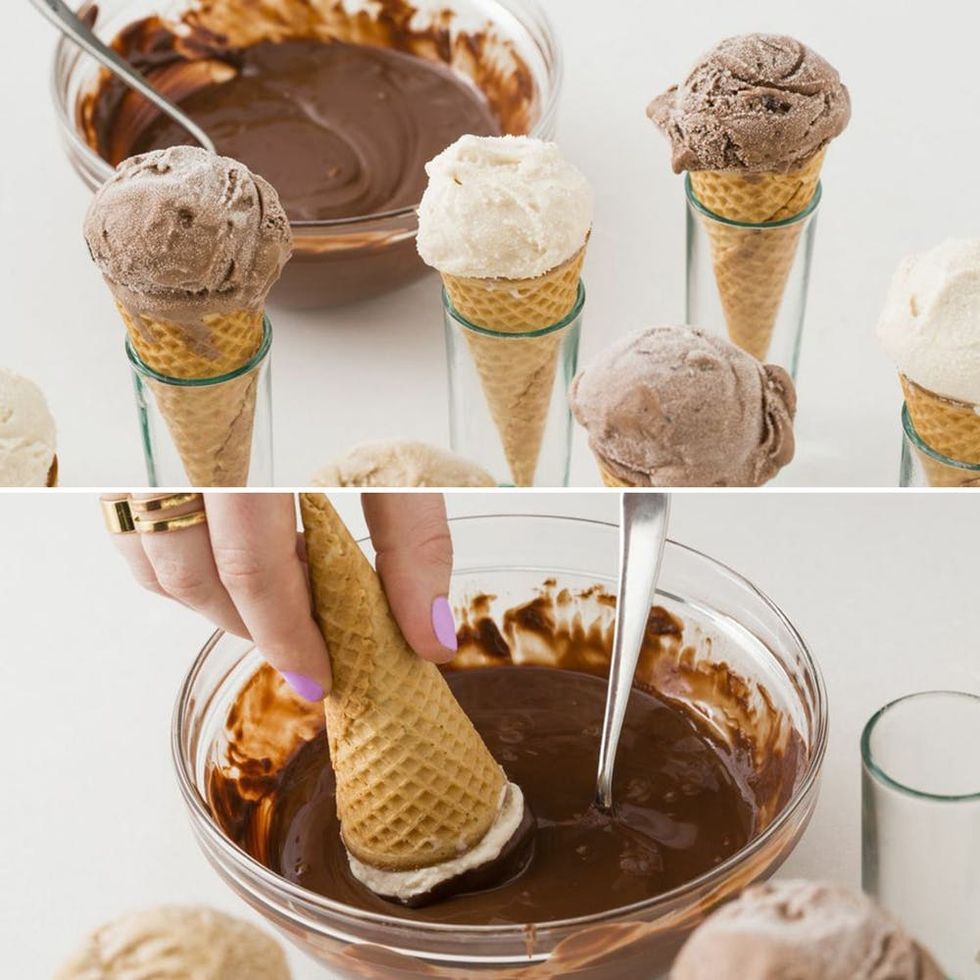 Remove the ice cream cones from the freezer. Working quickly, dip each cone in melted chocolate.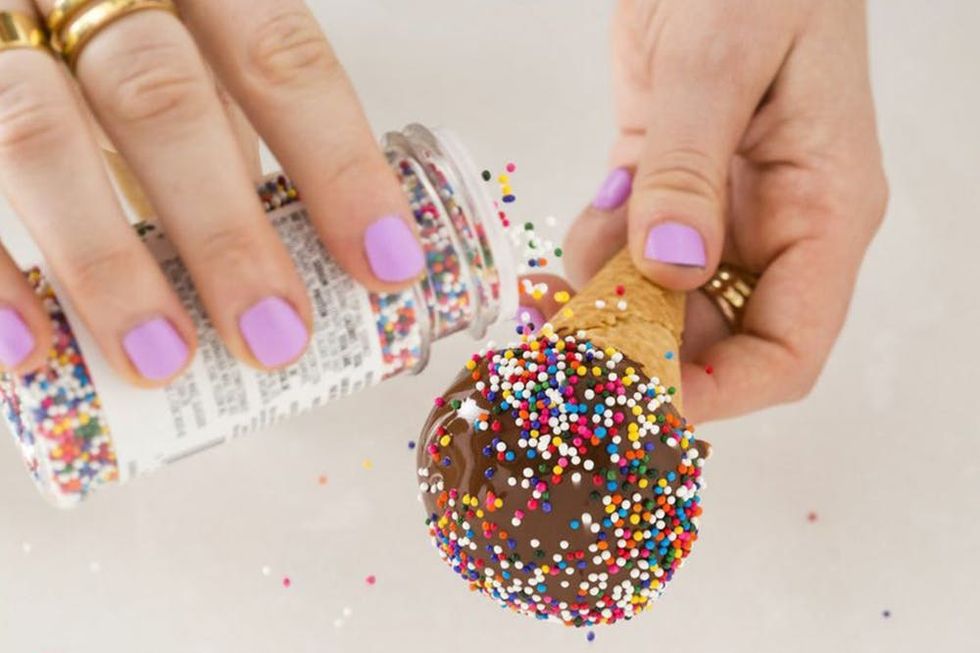 Top with sprinkles and then freeze for 15 minutes.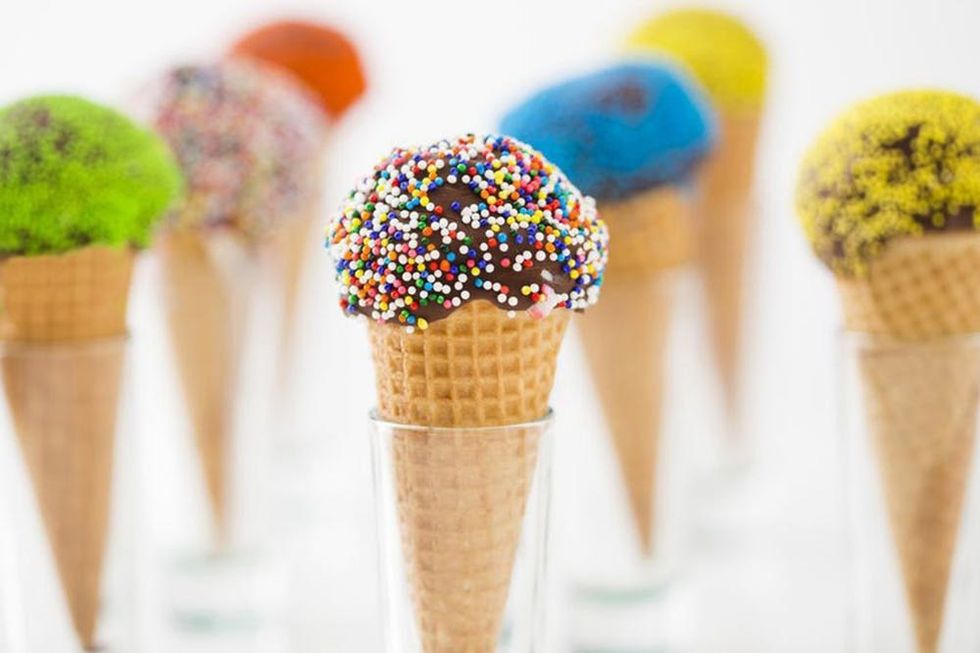 I mean, come on. How good do these look???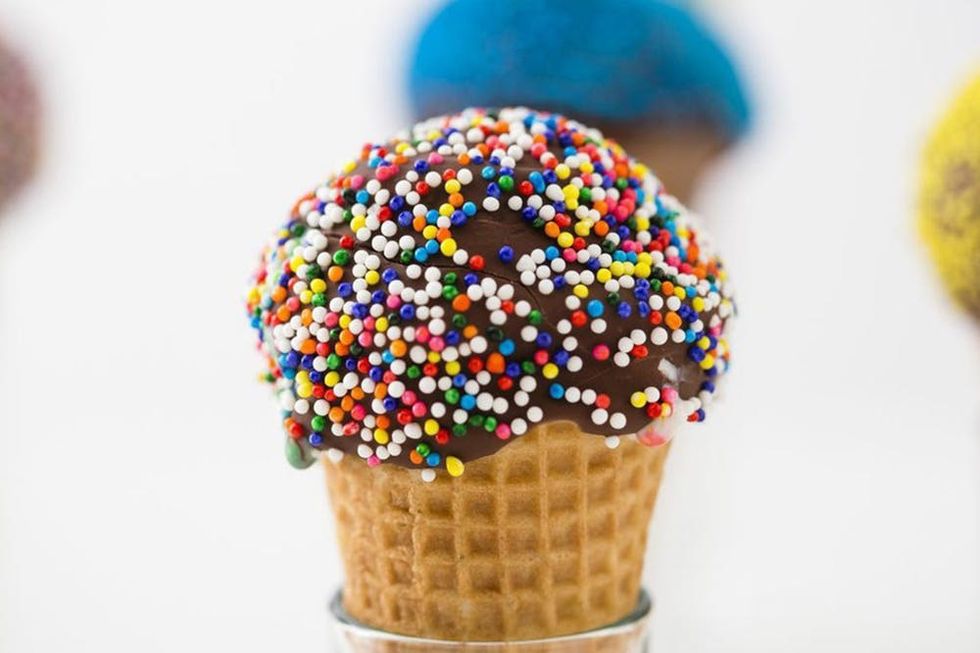 Time for a close up! Rainbow sprinkles FTW.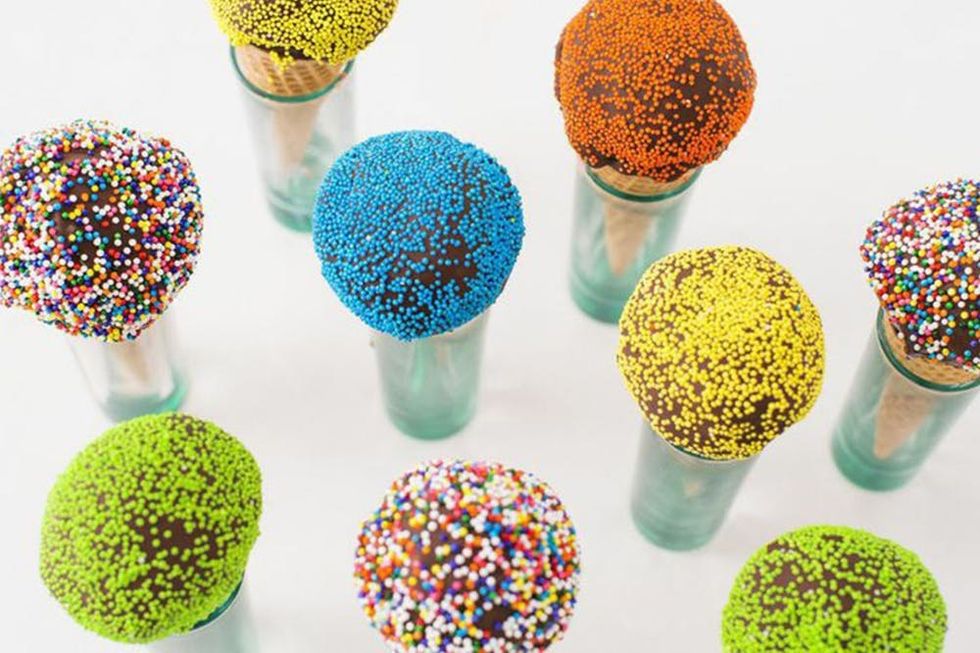 Sprinkles everywhere.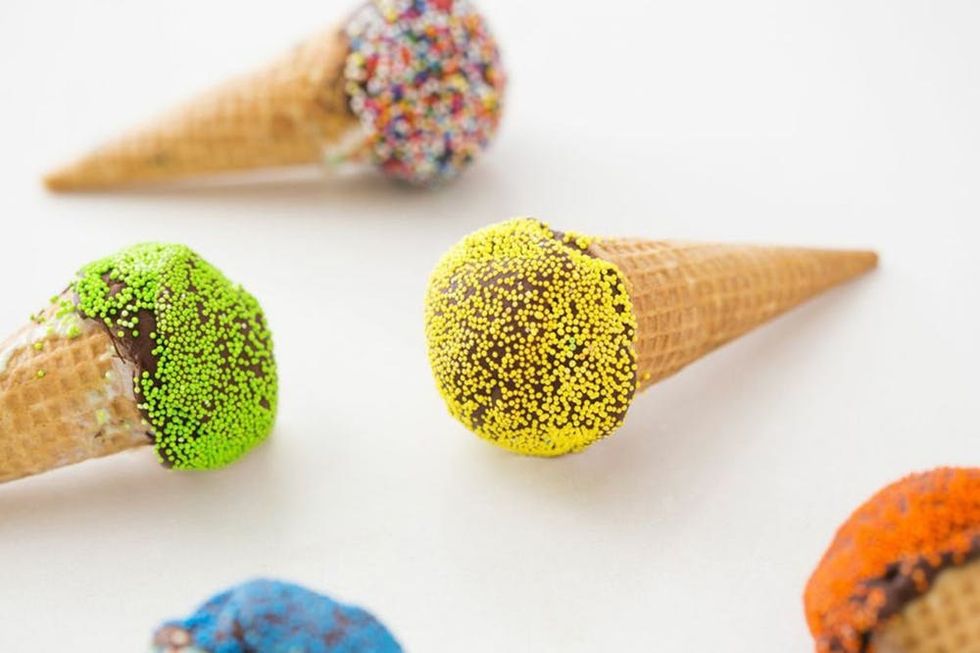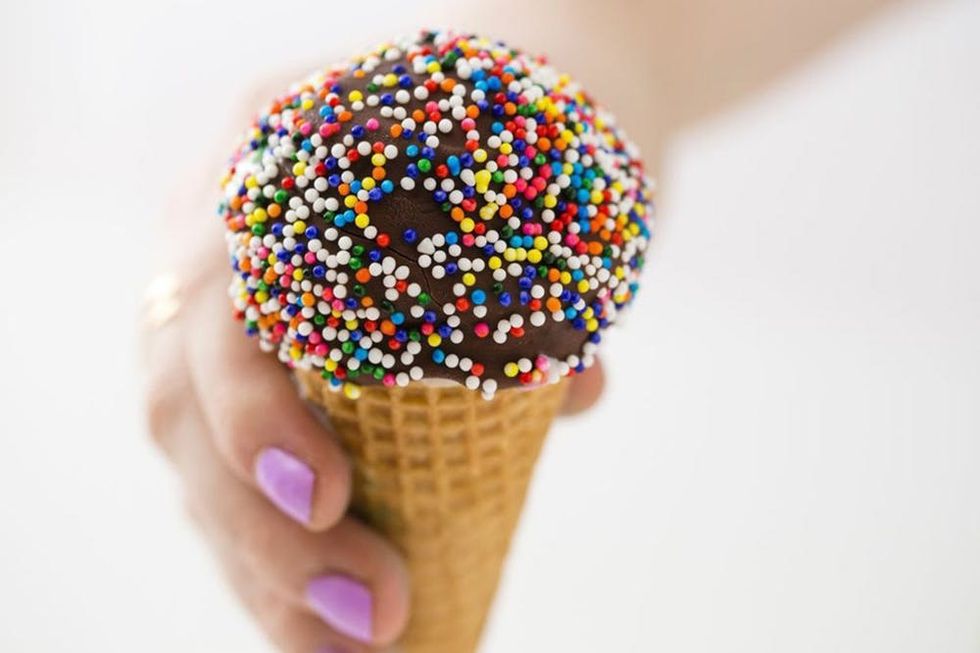 Here's to summer!
What are your favorite ice cream treats? Drop us a line in the comments below or Tweet us your favorite ice cream treat recipe on Twitter!