This Dog Martini Is the Funniest Pet Costume Ever
Oct 09, 2015
There is no doubt about it — we love our pets. And what else do we love? Quality cocktails. Dress your pooch up like your favorite cocktail for Halloween this year — the possibilities are endless. We went with a martini, but a margarita or an old fashioned would be equally cute. Now all you need is a hot guy to play James Bond (and you can be his lady) for an amazing couple's costume. Or group costume, in this case. Make sure he holds the pup, since a martini is his drink of choice.
---
– clear dog cone
– bamboo skewer
– dark green felt
– red paint
Tools:
– scissors
– marker
– paint brush
– hot glue gun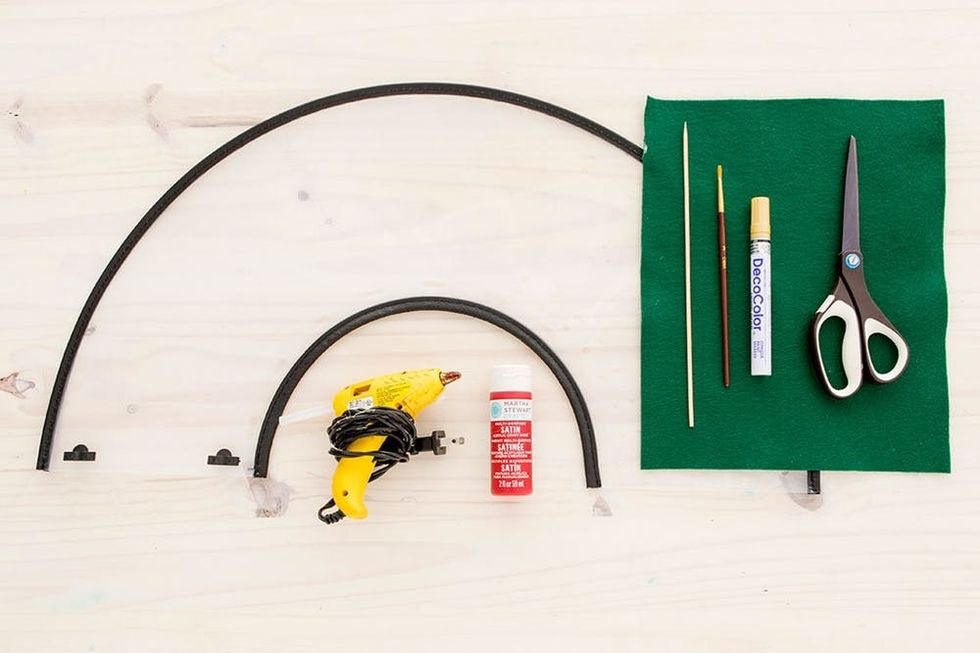 Instructions:
1. Draw three ovals on the green felt, fold it over and cut out two ovals at the same time.
2. Add red dots to the tops of the ovals to create olives.
3. Hot glue the olives onto the skewer and then glue the skewer to the dog cone.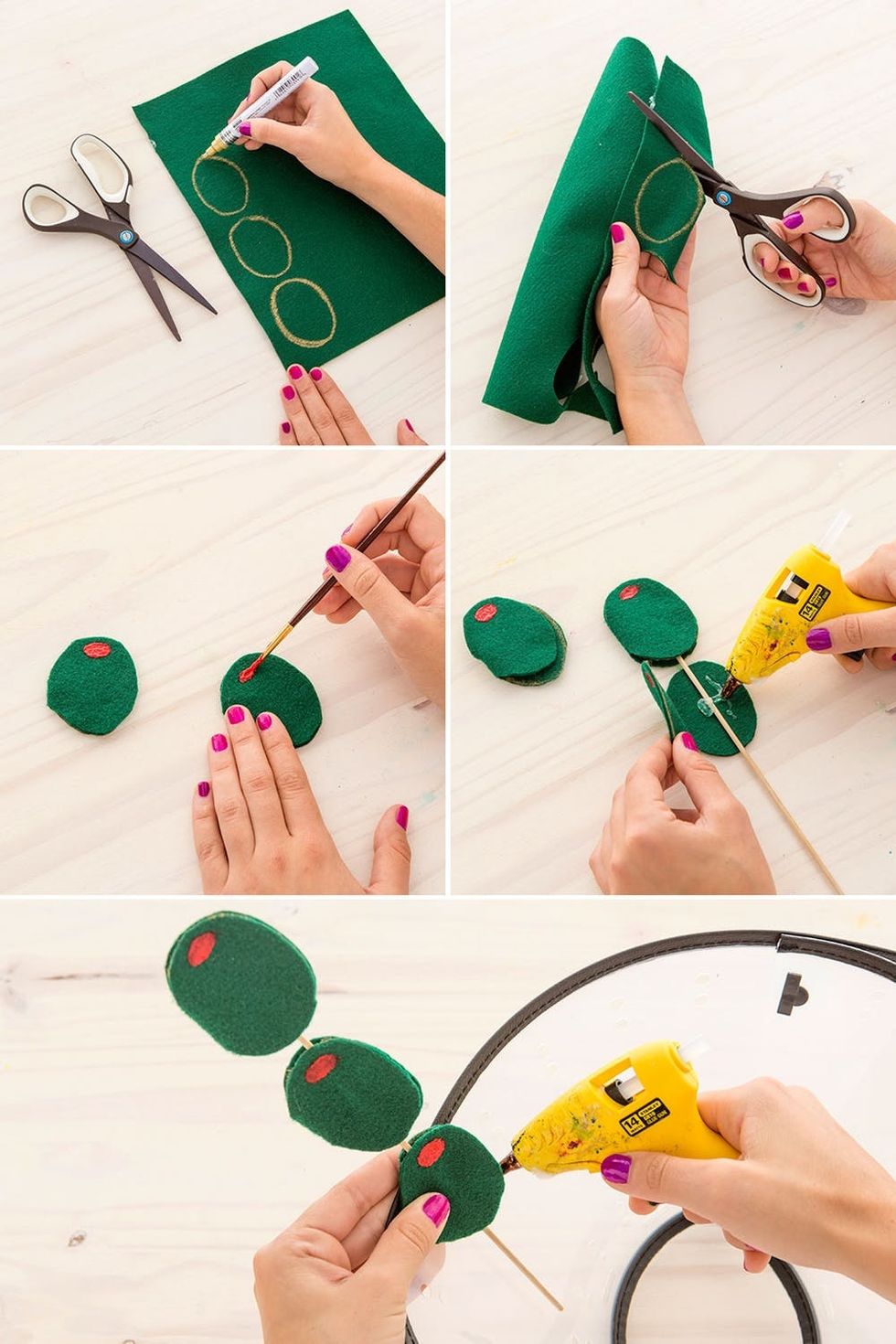 Fold your felt in half and cut out three ovals to create olives. Add red dots to the tops of the olives and then glue them to the bamboo skewer. Hot glue the olive stick to the side of the dog cone.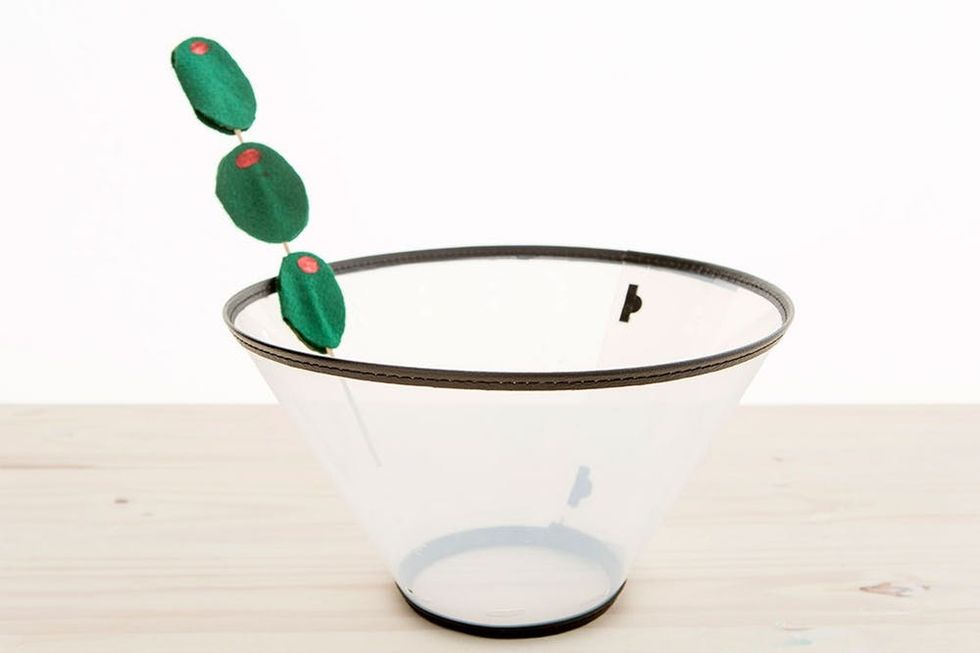 Hey bartender — two martinis on the rocks, please.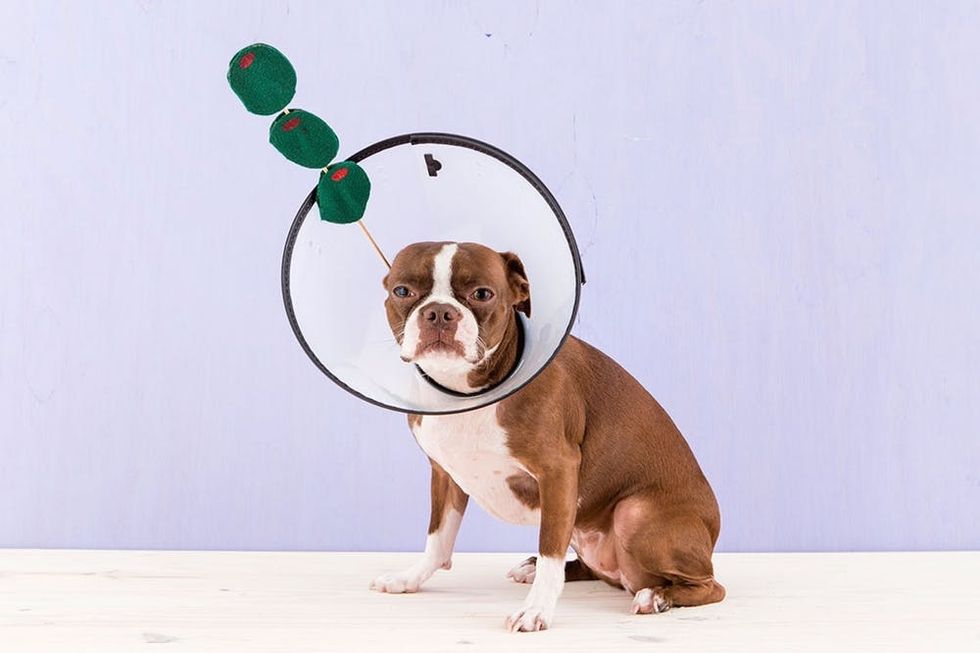 Brie was a little hesitant about this outfit. "What do you mean I have to dress up like my favorite cocktail but can't drink it?!"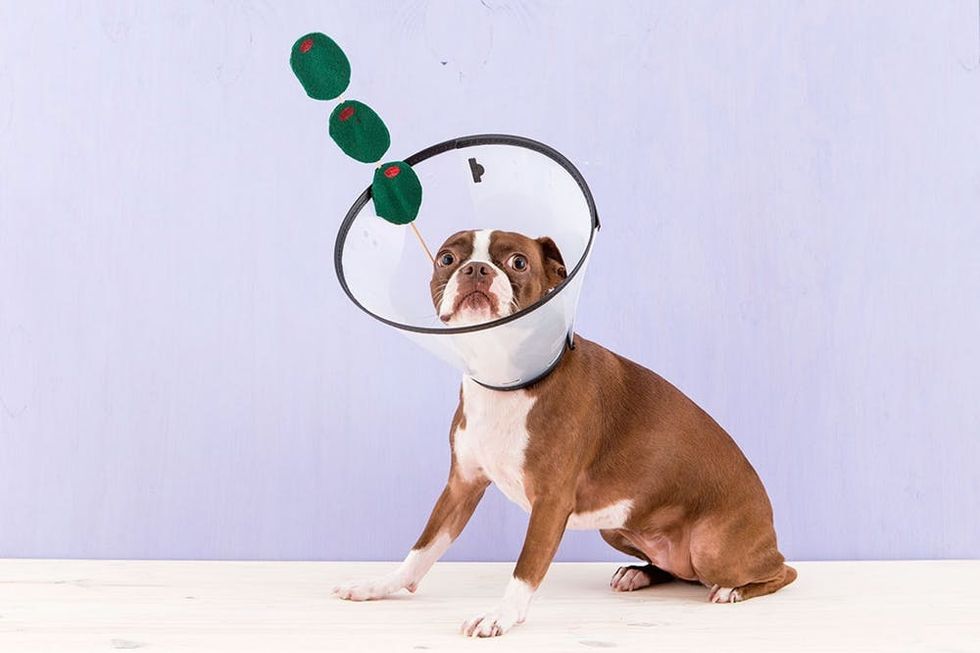 "Fine! You guys owe me big time. I want gourmet doggy treats for the next three weeks."
DIY Production and Styling: Kelly Bryden
Modeling: Brie (with help from Sean)
Photography: Kurt Andre
What will your pooch be dressing up as this Halloween? Share your costume ideas with us below!