An App That Saves Everything You've Ever Read Online
May 20, 2013
It's about time a new digital reader hit the app-o-sphere. When we heard news of Google Reader bidding us a fond farewell, we rounded up 6 alternatives ready to take the reading reigns. Well, there's a new reader on the block and this one's all about keeping all of your reading in one well-organized place. Meet Dotdotdot.
---
First off, Dotdotdot aims to solve the problem of going to ten different places to do your long-form digital reading. You can save e-books, articles, PDFs, Word documents and the like, all within the Dotdotdot application.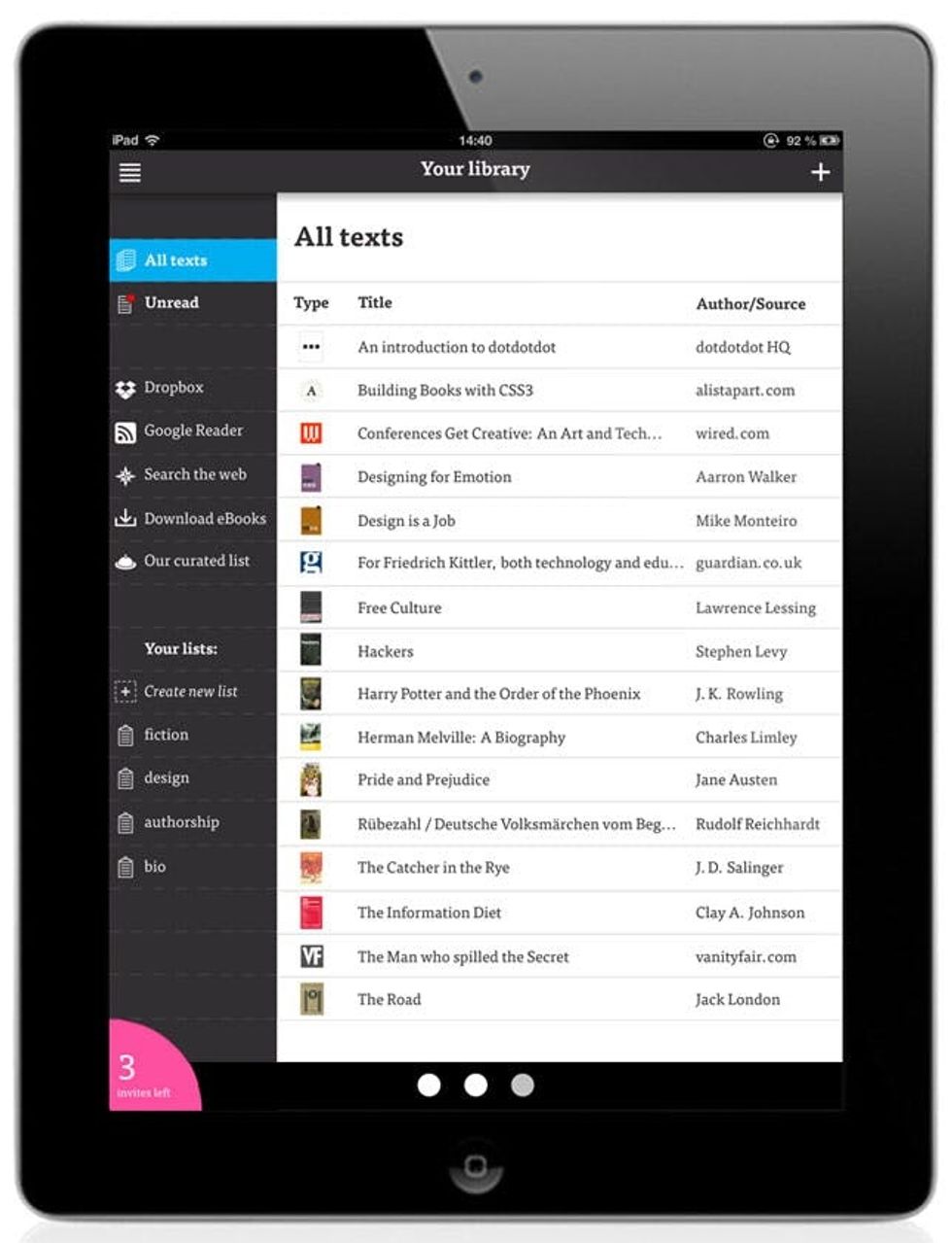 You can also manage, read, and collaborate on text from wherever you are, whether you're on your computer, tablet or smartphone.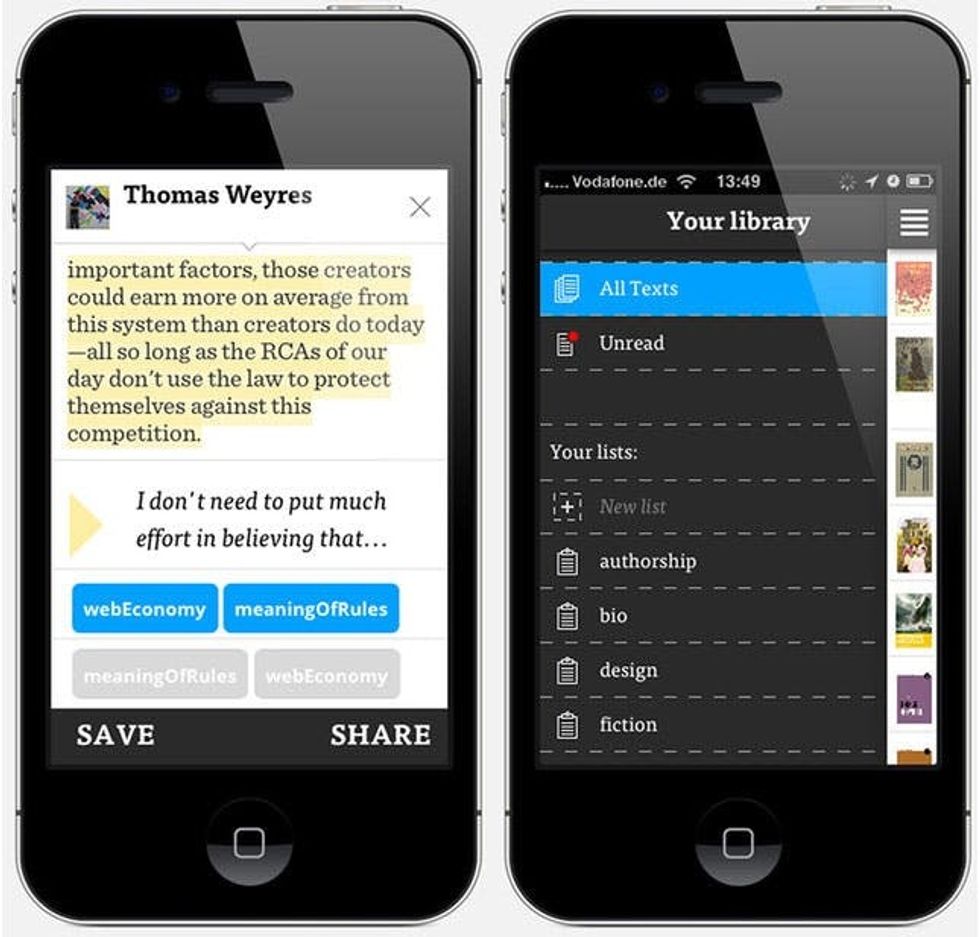 The application converts messy-looking articles into a cleaner format, highlighting the writing and getting rid of all the ads and crowded nonsense that often exists on the left and right sides of an article.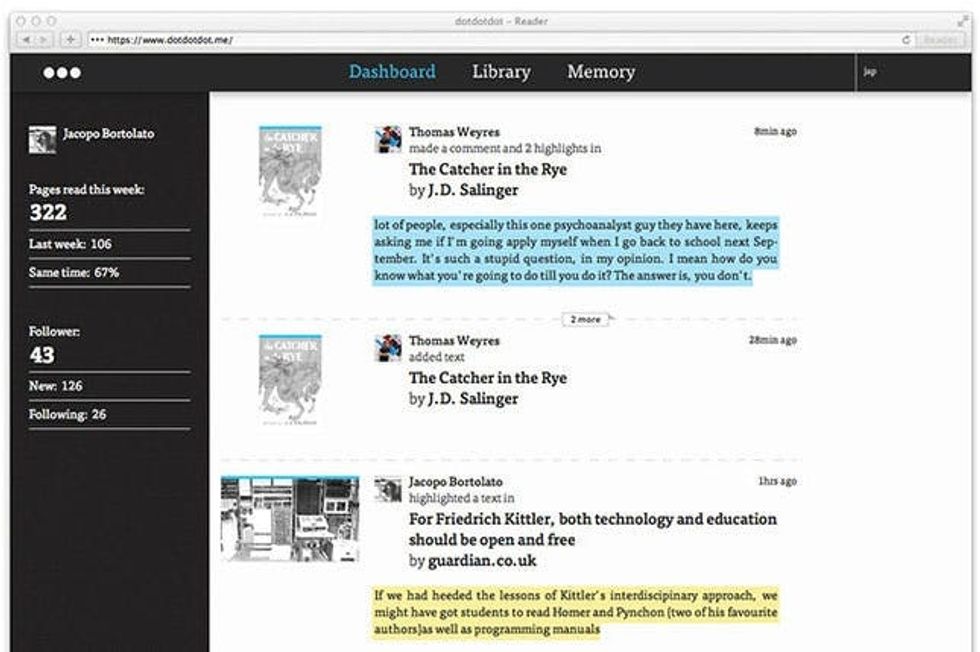 Once in an article, you can highlight, tag, and comment on certain parts of the text. You can share a highlighted piece with a friend or colleague, or simply check on their Dotdotdot page to see what they've been reading and highlighting lately. Follow folks whose tastes and interests you share, and see what's on their reading list.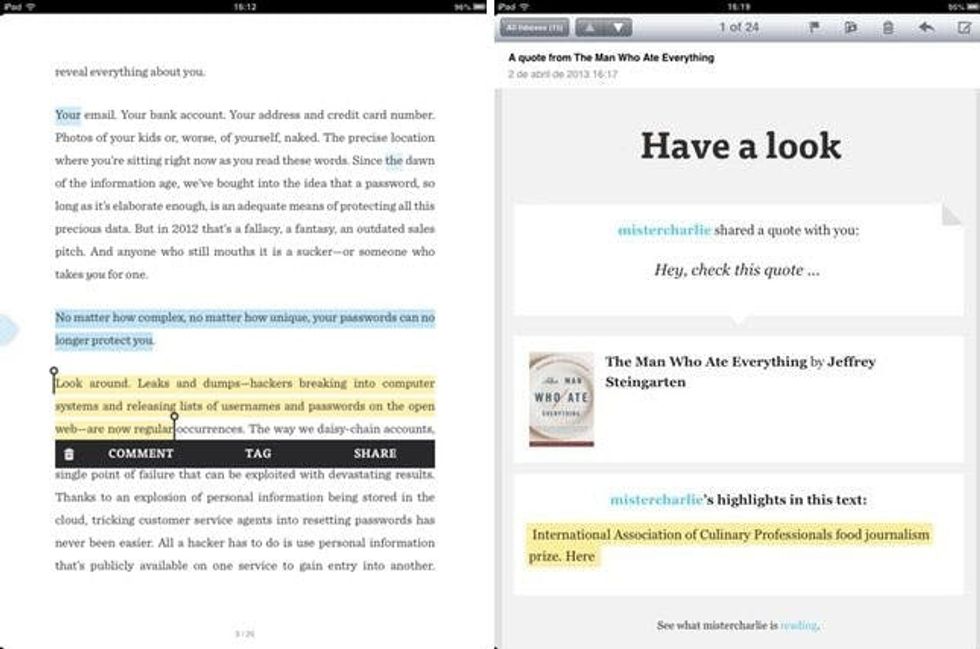 Dotdotdot archives everything you've ever read and saves everything you've highlighted or tagged. This means that you never have to lose a text in a mess of bookmarks. Say you create a tag called "to-make" – you can come back to this tag over and over again and see everything that made your "to-make" list. It's so simple!
Anjelika Temple
As Co-Founder and Chief Creative Officer of Brit + Co, Anjelika Temple brings her voracious consumption of all things creative and colorful to DIY projects, geeky gadgetry finds and more. When she's not DIY-ing her heart out, you'll find her throwing dinner parties with friends or adventuring with her husband David, their daughters Anokhi and Indira, and their silly dog Turkey.
Tech