14 Pairs of Drawstring Pants That Pack Bold Prints
Jul 14, 2014
We like our fair share of fashion here at Brit + Co, but we also consider comfort to be one of our top priorities. And contrary to popular belief, you can have both at the same time! Case in point? Drawstring pants, your new best friend — these guys have been around for practically forever, but designers are starting to utilize bold and fun prints that absolutely fulfill all of our fashion needs. After checking these 14 pairs out, you'll be ready to rock them in the office, on a date or even to an interview. Yup, believe it.
---
animal print pants we've ever seen. Dress these up with a nice blouse and wear 'em to work.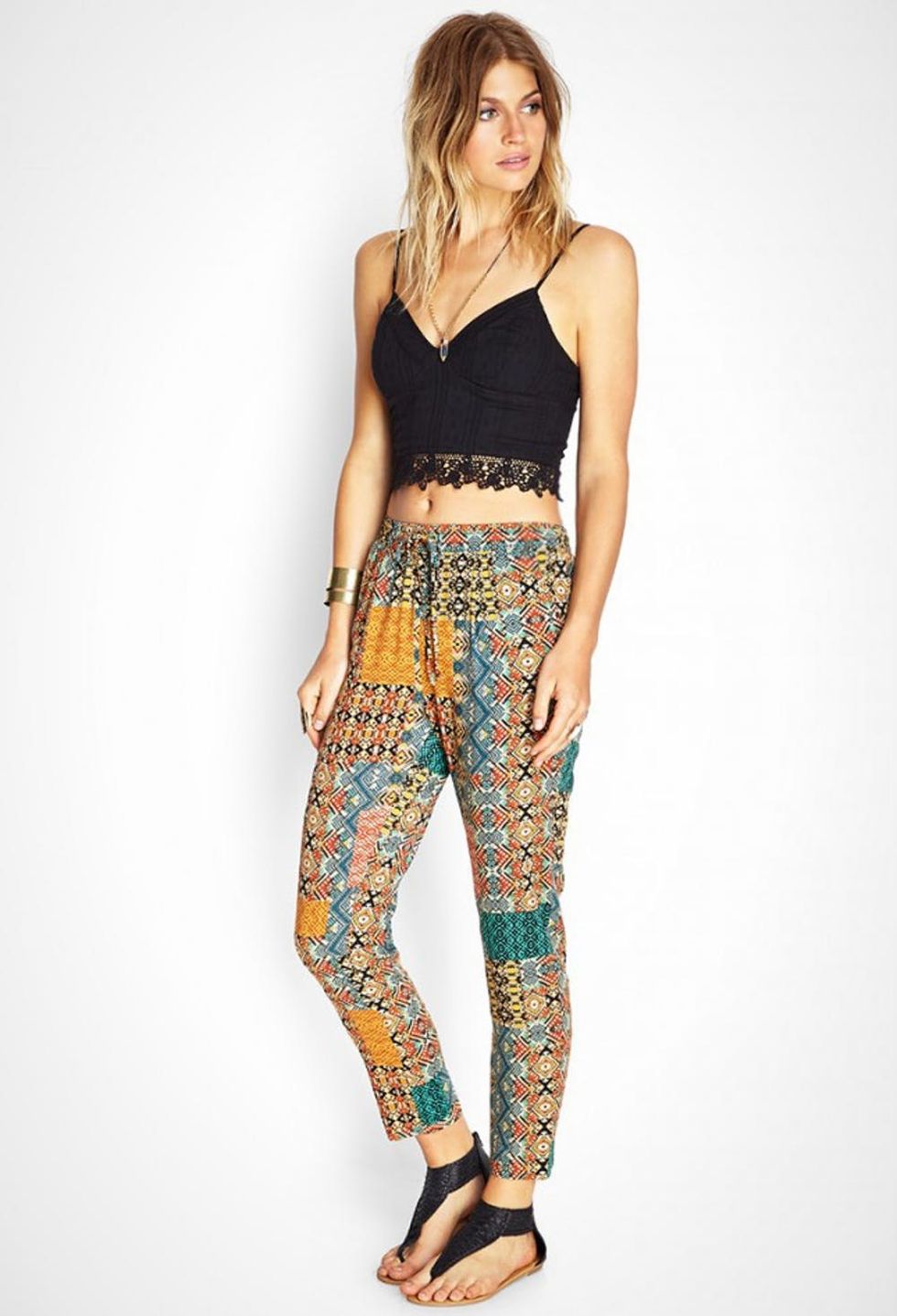 patchwork style that is best worn to the beach or on a lazy weekend day.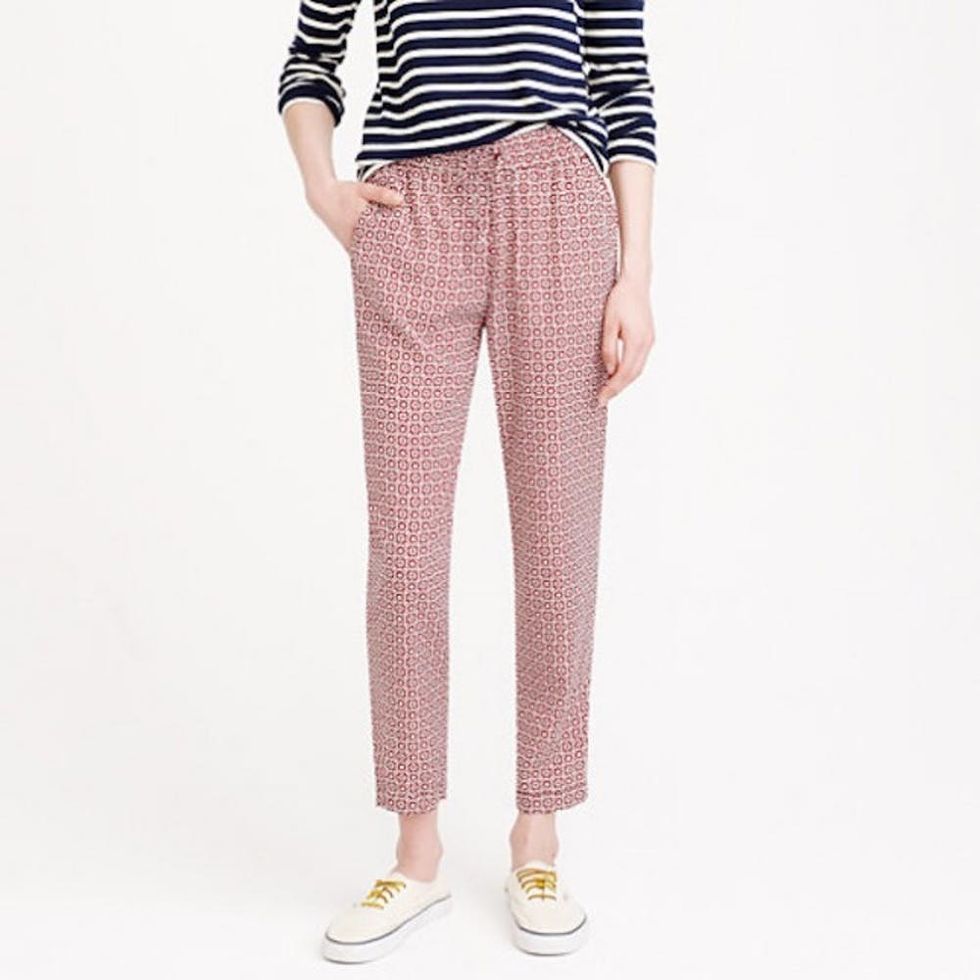 heels, and instantly go from comfortable to formal.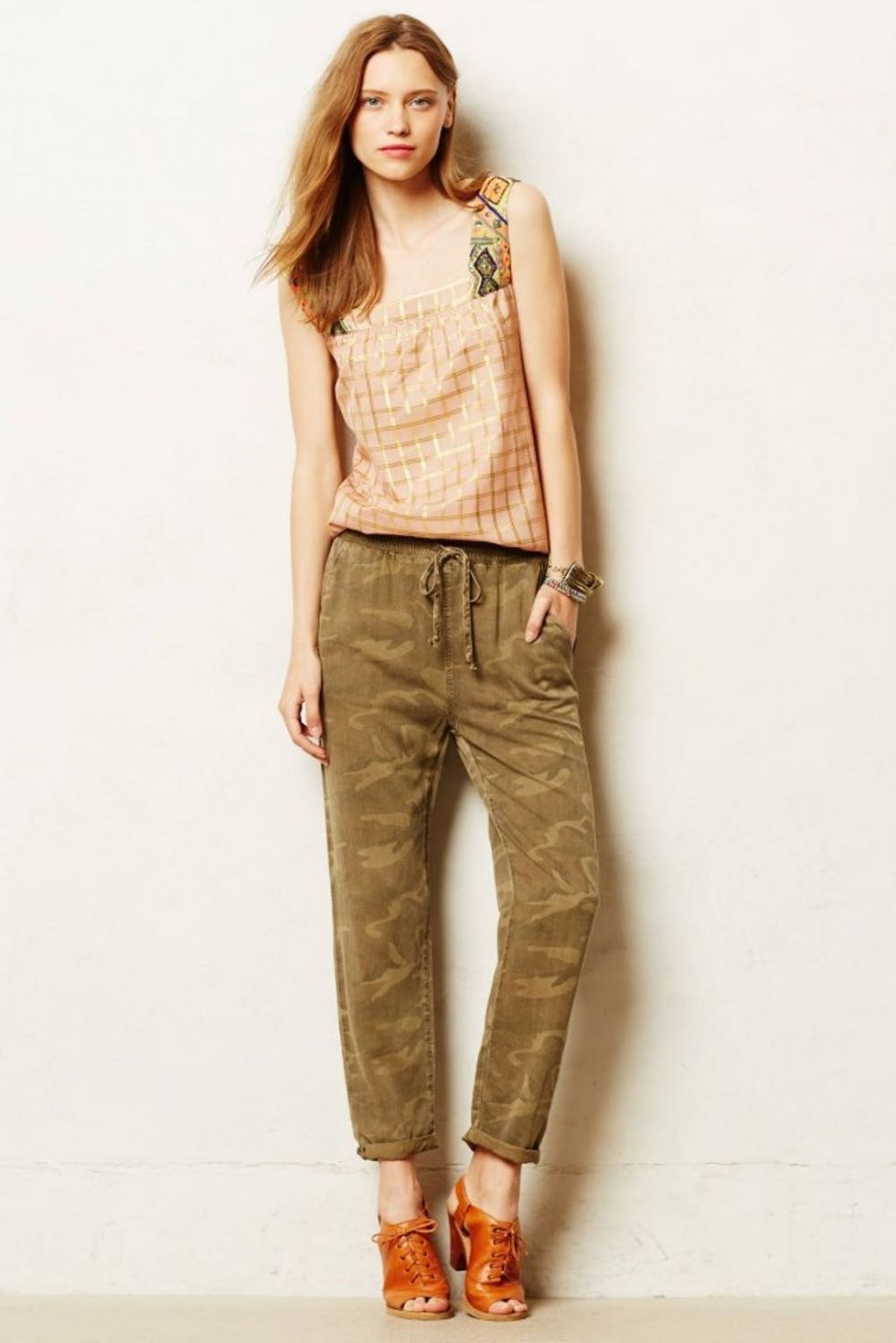 4. Drawstring Camo Trousers ($198): Let's be real. When was the last time you saw a pair of camo print pants look this fashionable?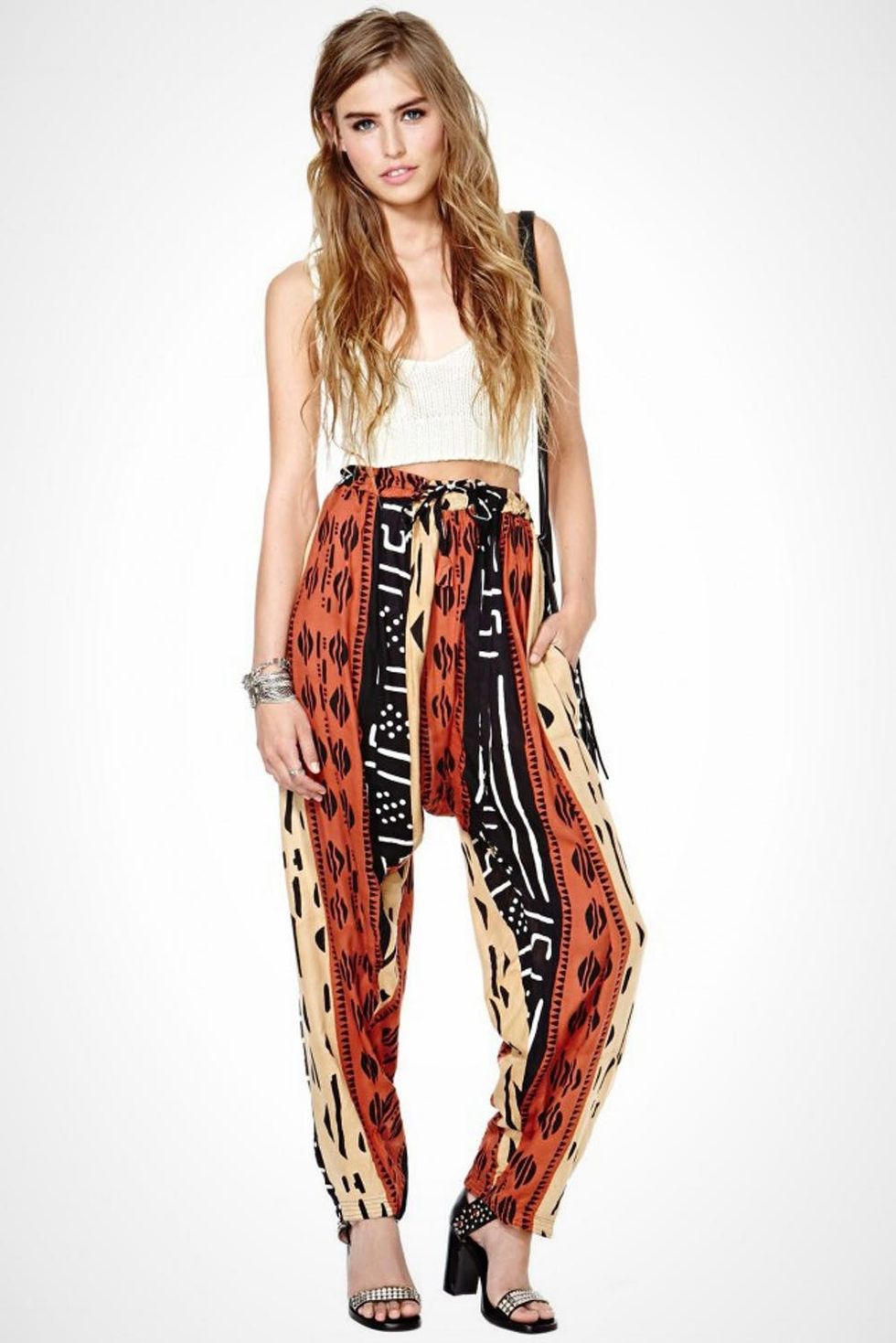 Music festival, anyone?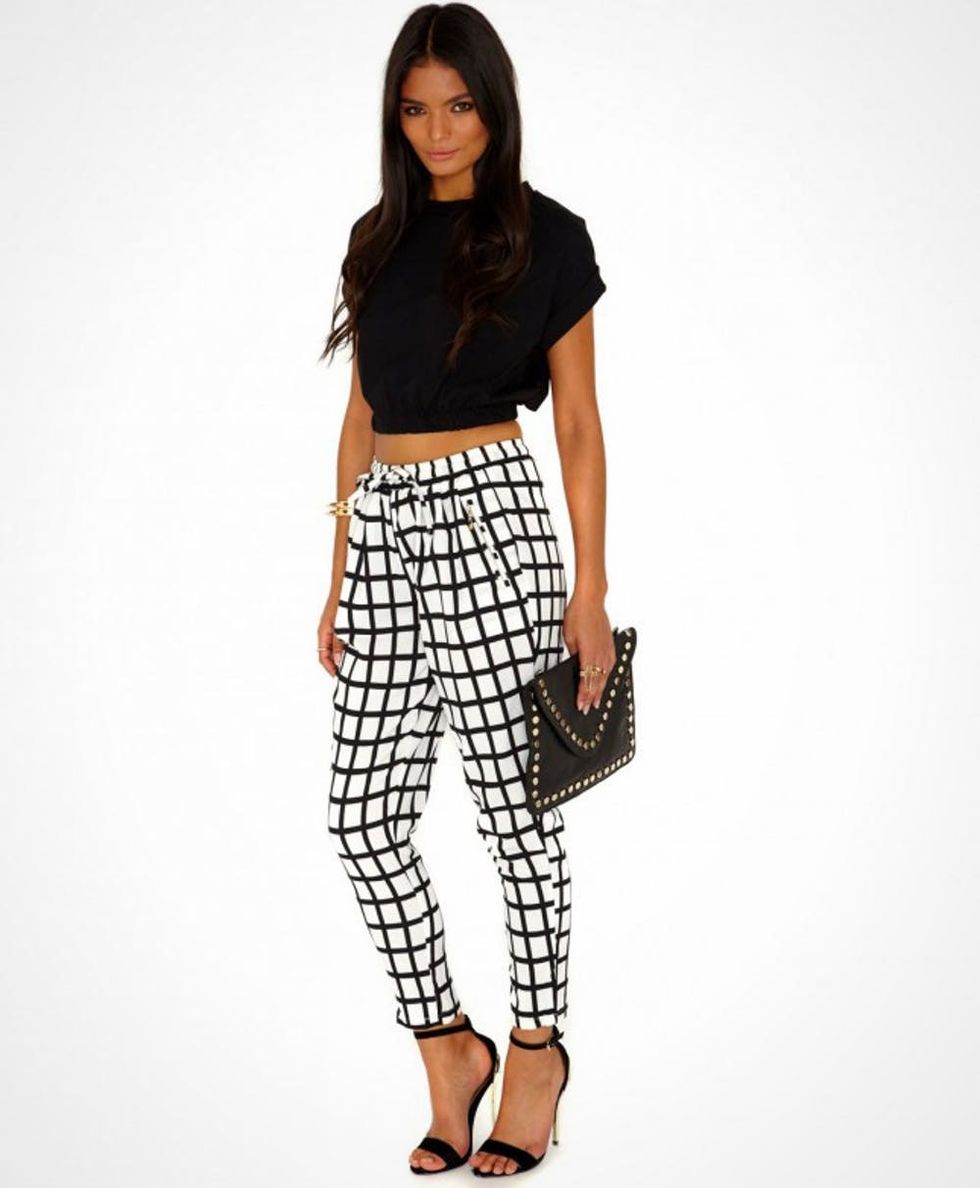 monochrome trousers are. Throw on a bright color top and let the compliments roll in.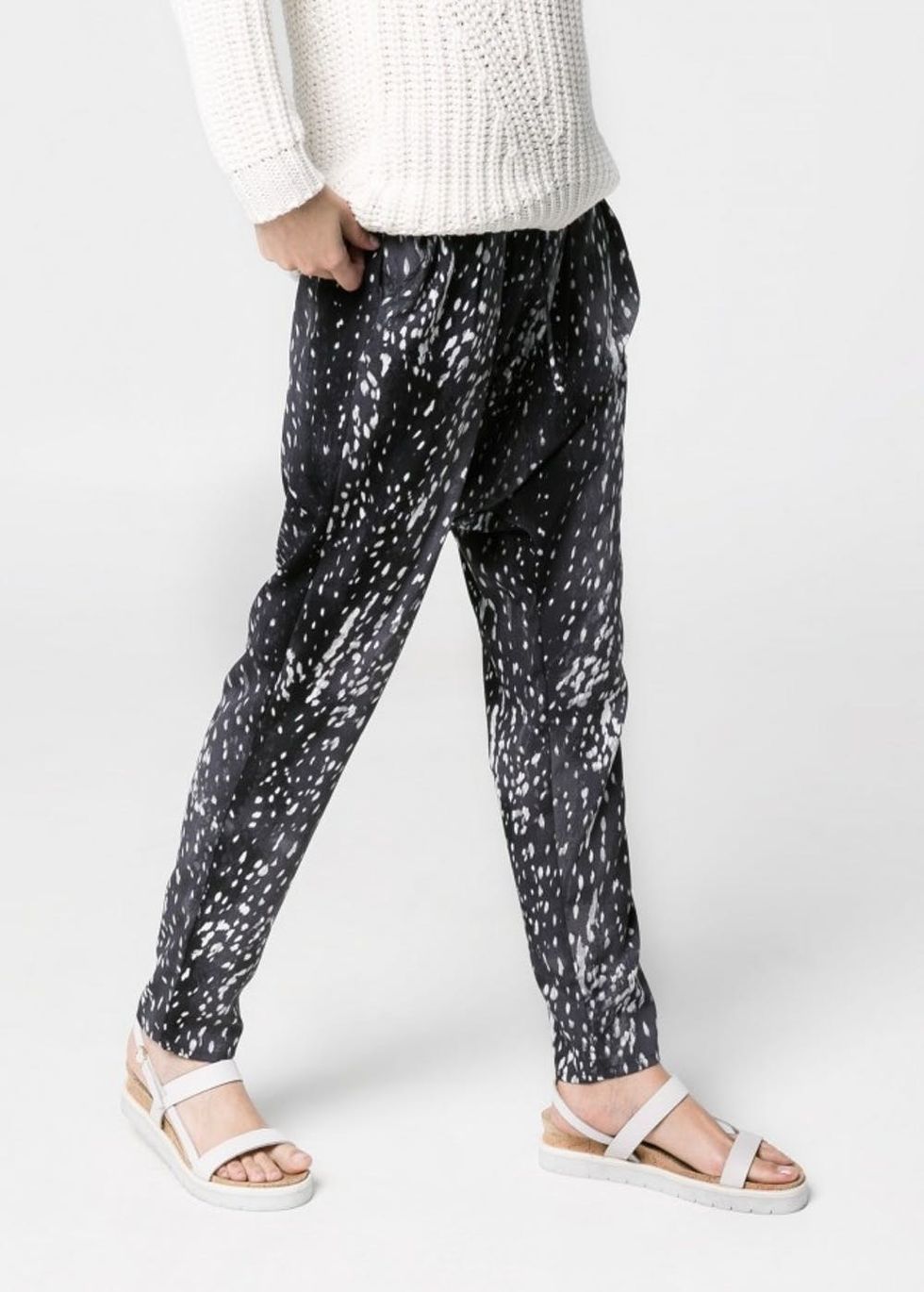 8. Printed Baggy Trousers ($35): Pockets make every pair of pants, dress, shirt, jacket, etc just that much better.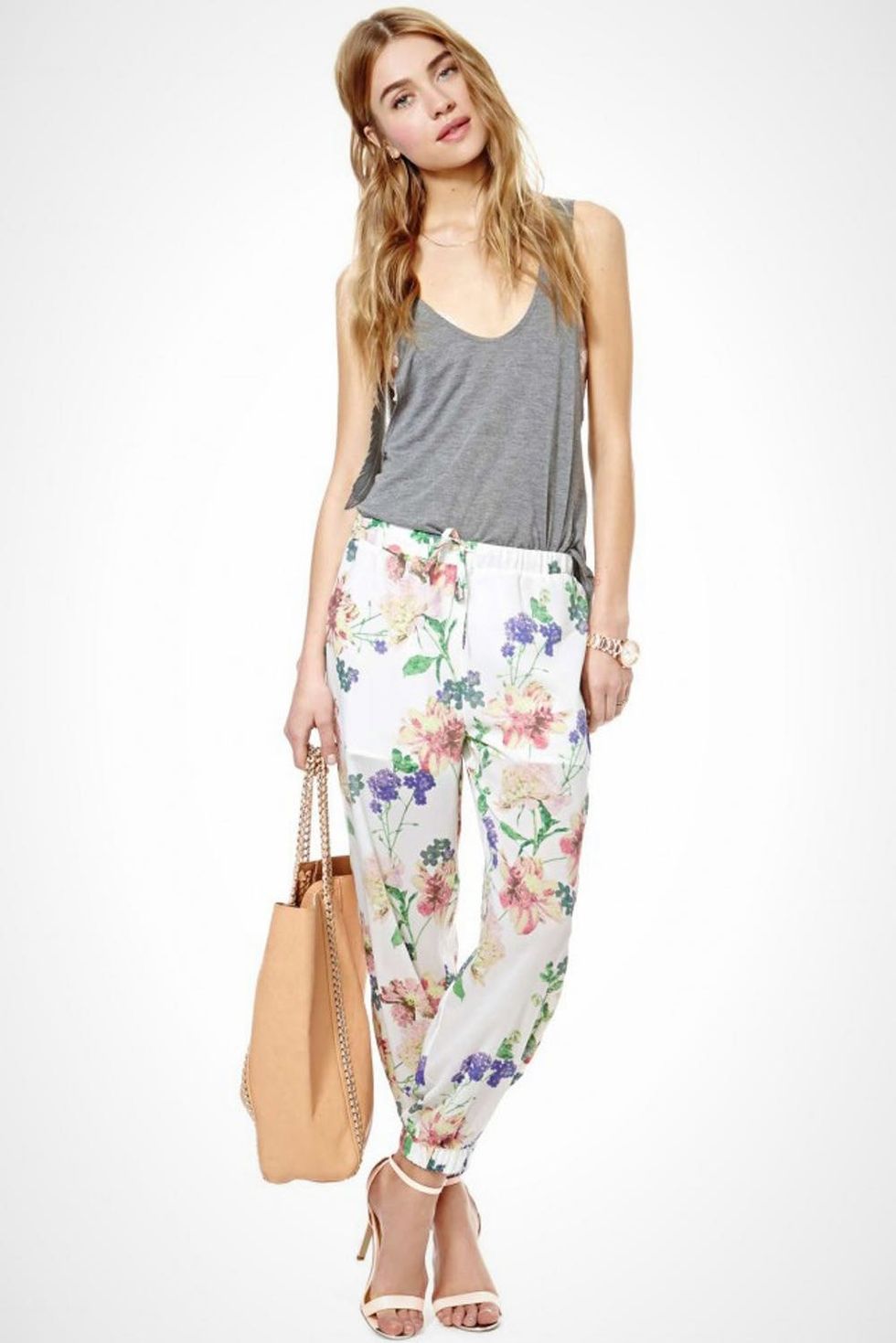 semi-sheer pants definitely have that light and summery vibe.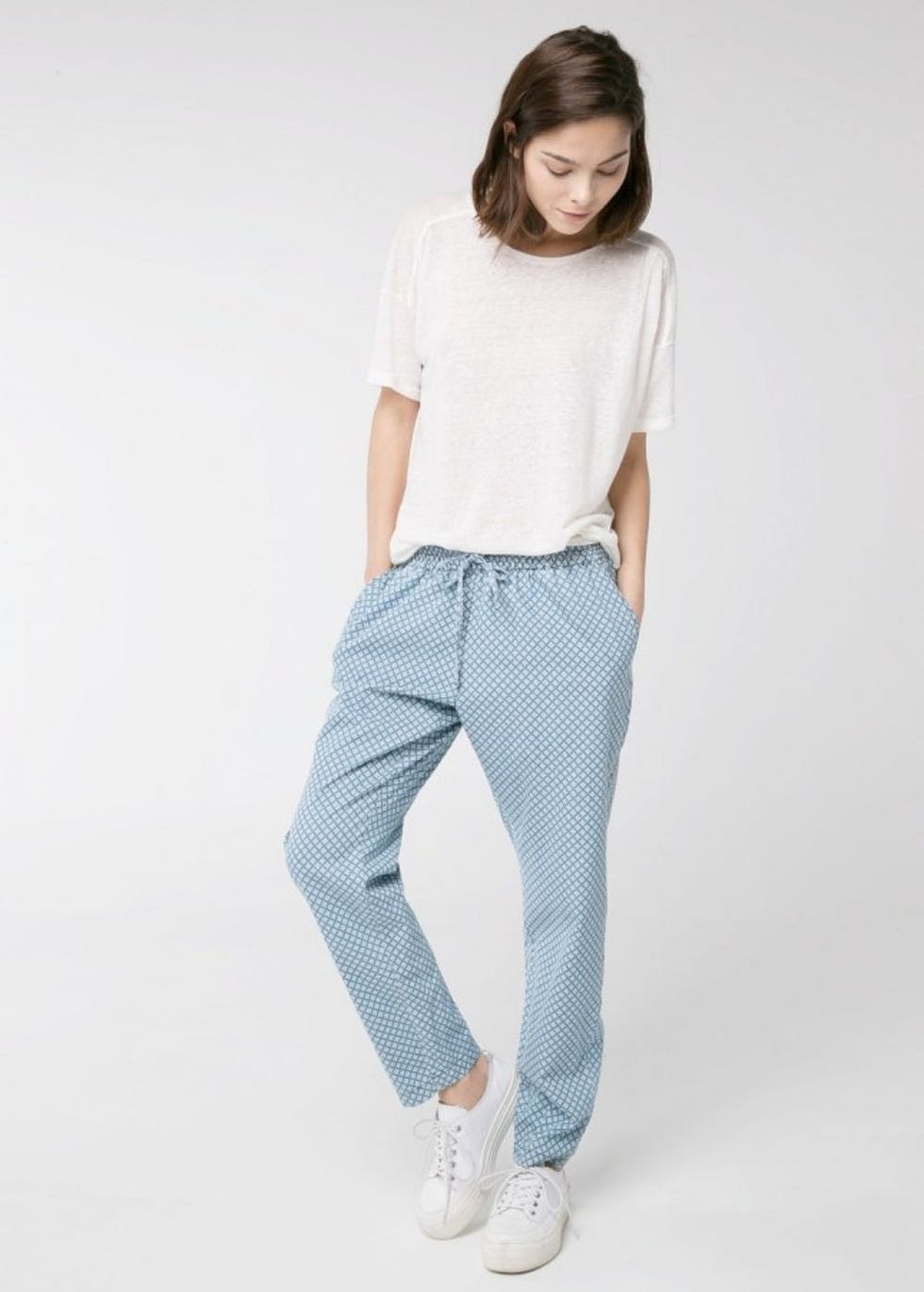 10. Denim Baggy Trousers ($35): Just can't go a day without wearing denim? No worries. These trousers have the same look in a softened texture.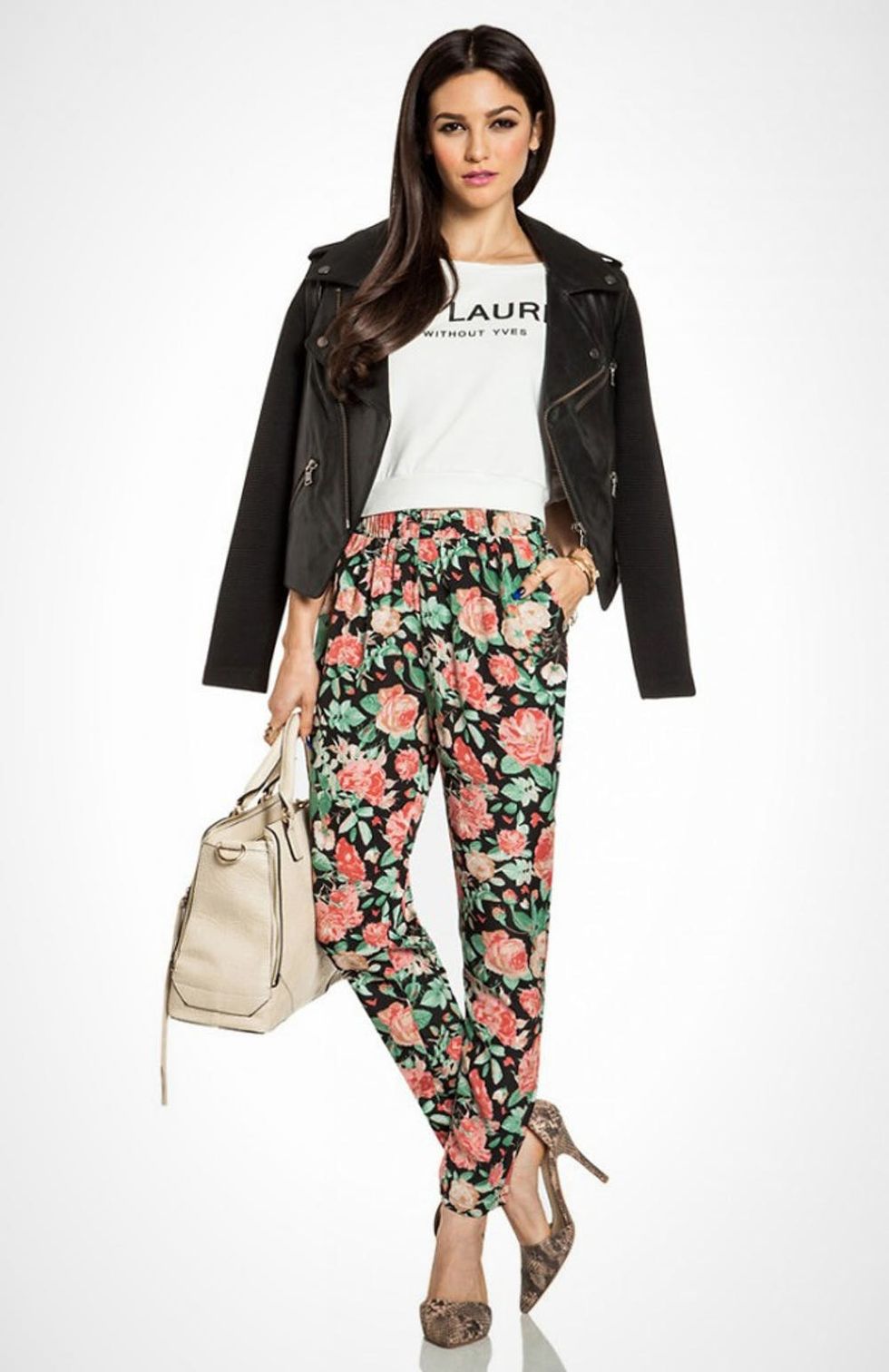 flower power into your evening outfits.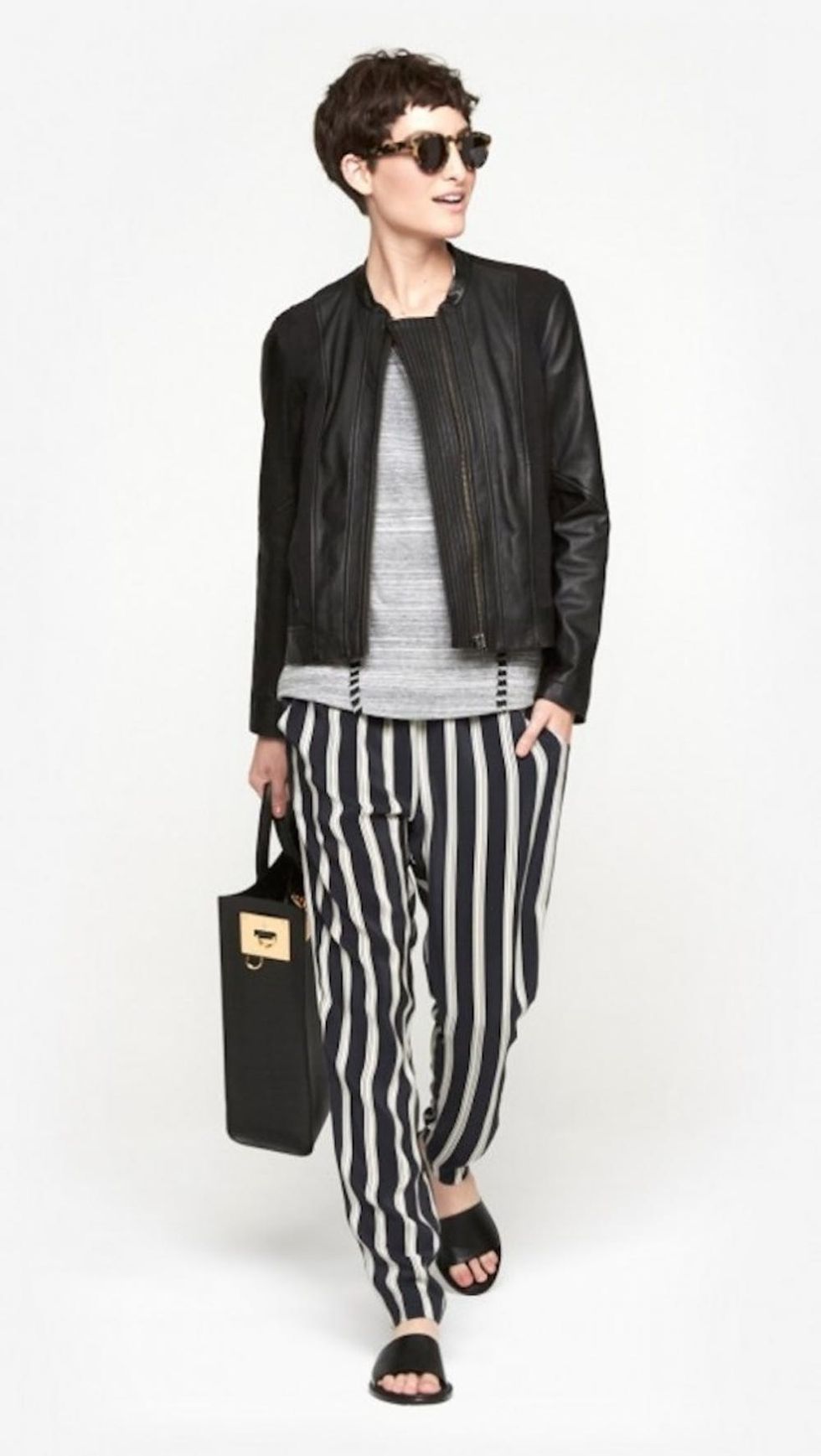 12. Mason Drawstring Pants ($195): This pair may be covered in circus stripes, but they definitely belong on the runway. So chic.
($80): Kudos to Guess for creating one of the coolest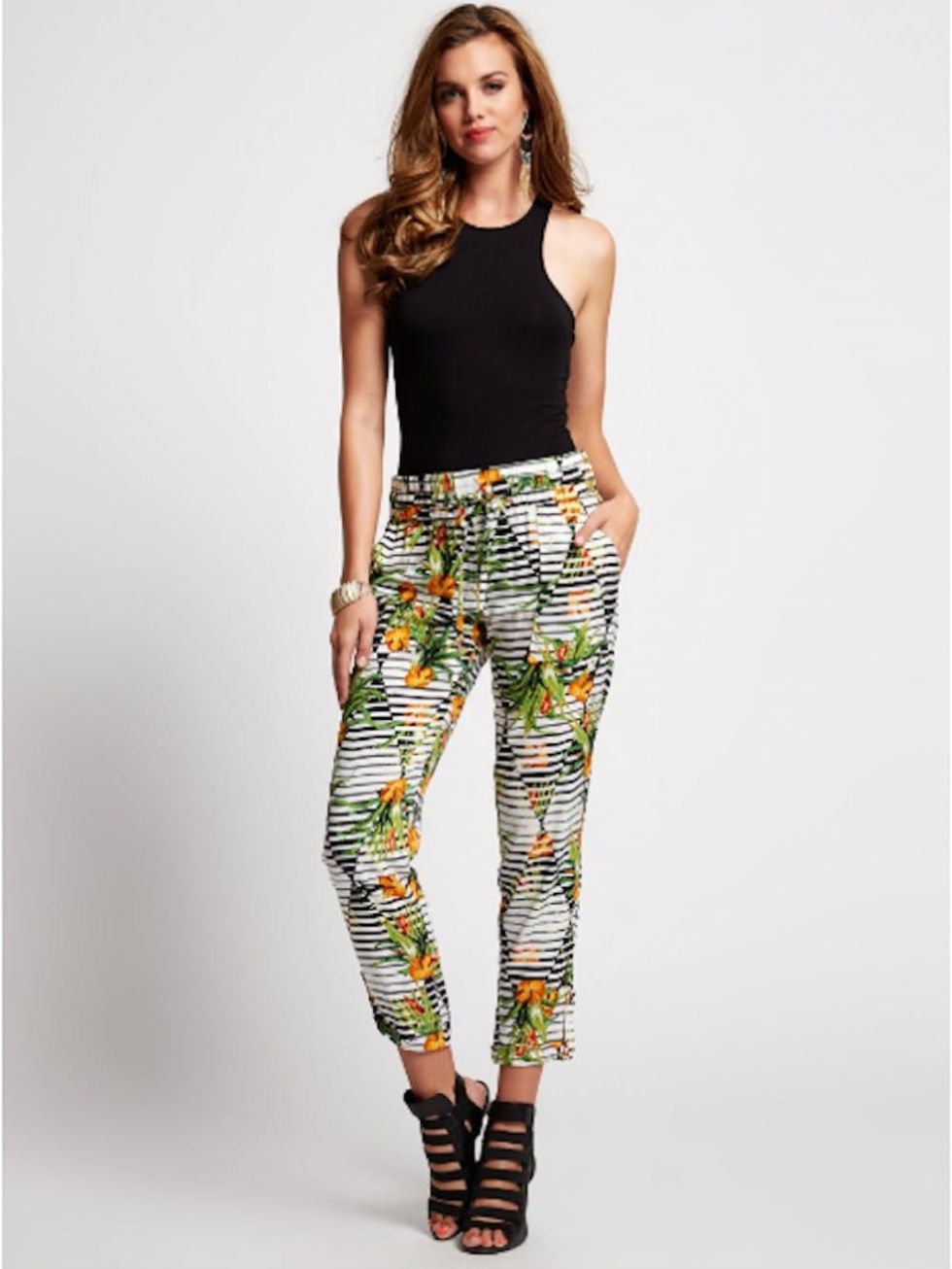 ever. It's the perfect combination of a warm, floral print and some snazzy geometric stripes.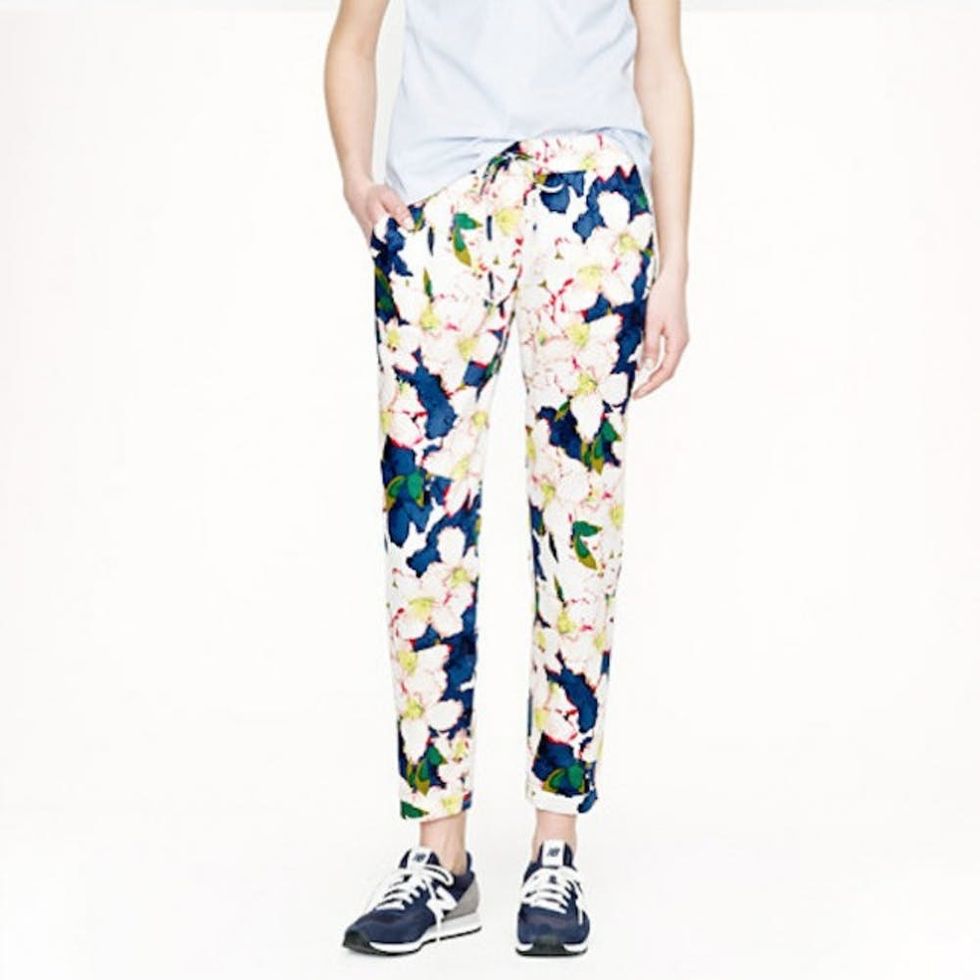 14. Drawstring Pants in Cove Floral ($72): Okay, so we still kinda miss our traditional tropical prints. Summer's not over yet, folks!
Sonia Rao
Sonia is a determined, television-obsessed gal on a quest to find the best cinnamon waffles recipe out there. If she isn't researching the latest fashion trends or avidly crafting, you can catch her curled up on the couch with a few (meaning a billion) cookies, watching the hilarious antics of Leslie Knope or Mindy Lahiri. Sonia loves writing for Brit + Co as much as she loves desserts, and is equally proud of her quirky, pop culture reference-filled Twitter feed.
Fashion