Go British for Breakfast With These Burritos
Jun 14, 2018
In case you don't already know, a full English breakfast is a beast. The classic British meal includes baked beans, sausage, bacon, tomatoes, mushrooms, potatoes, eggs, and sometimes bread or ham. It's a lot! And unless it's the weekend, or you have the day off, it's not realistic for someone with a busy schedule. If you still crave each component but don't have the time, here's a way to make it accessible for people. Turn it into a breakfast burrito! A full English breakfast has all the makings of one already — eggs, potatoes, beans, and meat, for starters. It's also conducive to meal prep. Make a bunch at once, wrap them up nice and tight, and stick them in the freezer to reheat and enjoy at a later date.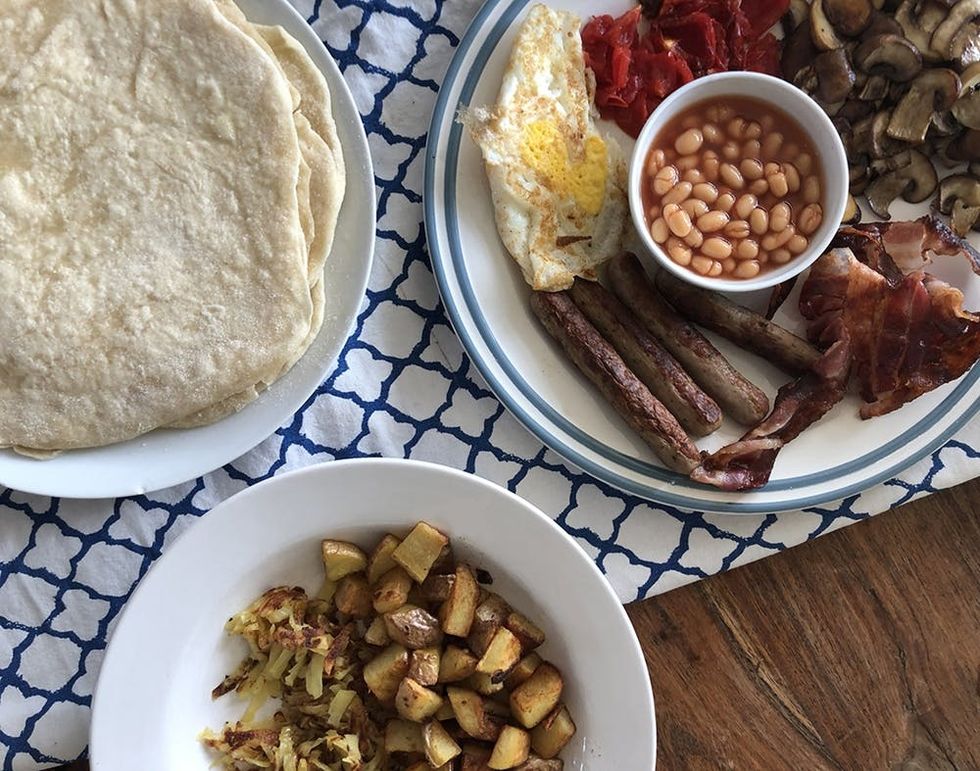 ---
There are a lot of steps that go into making these burritos, so set aside a Sunday and bang out a bunch. This recipe serves two, but you can easily multiply the ingredients to make more. Pop them in the microwave for a couple of minutes when you're ready to eat.
Full English Breakfast Burrito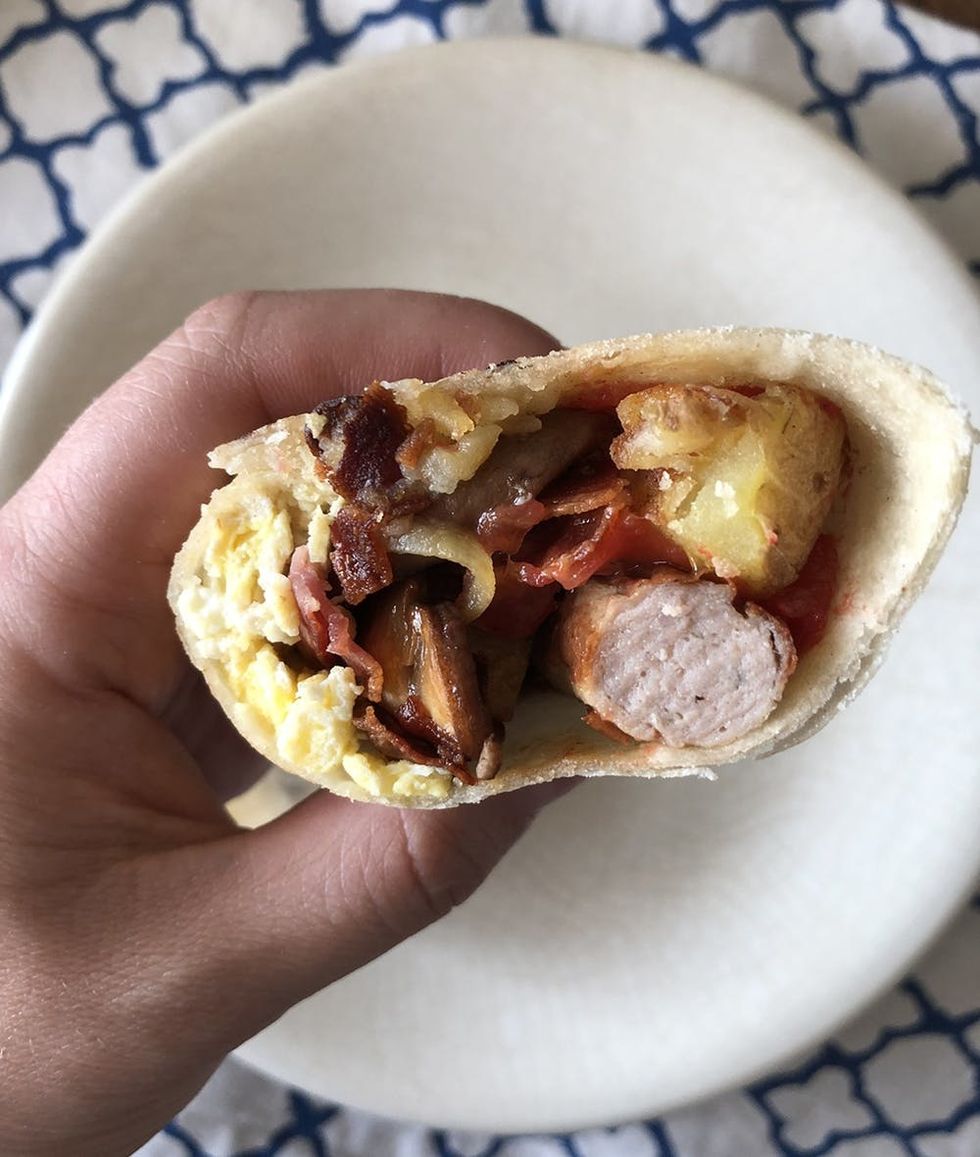 (Serves 2)
Ingredients:
Instructions:
Show us your breakfast burritos by tagging your photos with @BritandCo.
(Recipe and photos via Audrey Bruno / Brit + Co)
Audrey Bruno
Audrey is a food and travel writer currently living in Berlin. She's always on the lookout for funky wine, sour beer, and the dirtiest martinis, and if she were a food, she'd be a pickle.