11 Galaxy-Themed Desserts That Are Totally Out of This World
Jun 20, 2016
Colorful food has been all the rage lately, from rainbow grilled cheese to rainbow donuts. While we love tasting *all* the colors of ROYGBIV (and throwing a rainbow-themed party?!), it's fun to mix things up. Enter galaxy-inspired desserts. These intergalactic treats are putting rainbow recipes to shame with their extraterrestrial (and super glittery) style. Get ready to reach for the stars with these 11 seriously yummy star-studded treats. To sugar infinity and beyond!
---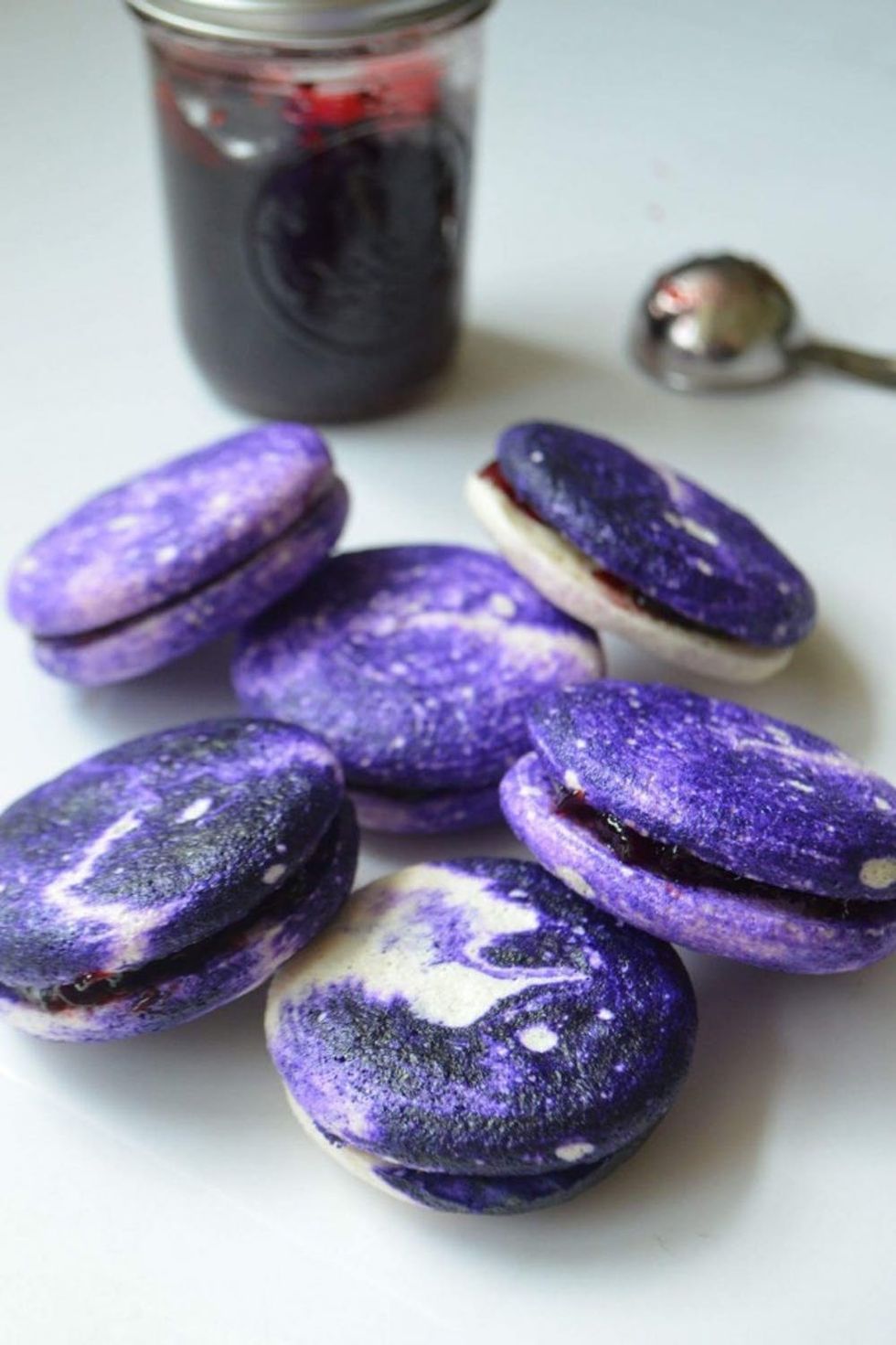 2. Galaxy Macarons: Looking for a sweet treat for your garden dinner parties this summer? Whip up these scrumptious cookies and fill them with your favorite summer fruit jelly. (via Avocado and Ales).
3. Gemstone + Galaxy Cake: Science lovers, this one's for you! Combining earthy stones with scattered stars makes for a gorgeous cake you will definitely want for your next birthday.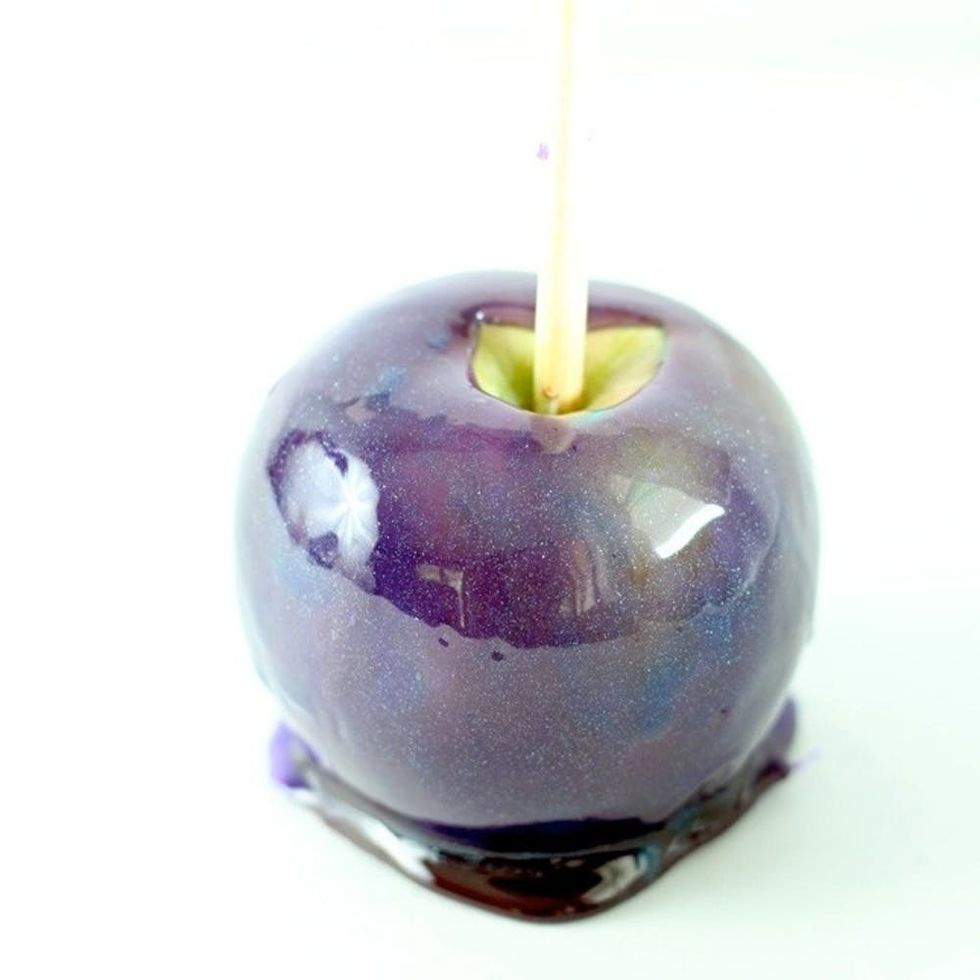 4. Galaxy Candy Apples: Forget about caramel apples! These glitter globes are a must-try. Get creative with a little edible glitter to make this childhood favorite. (via Some of This and That)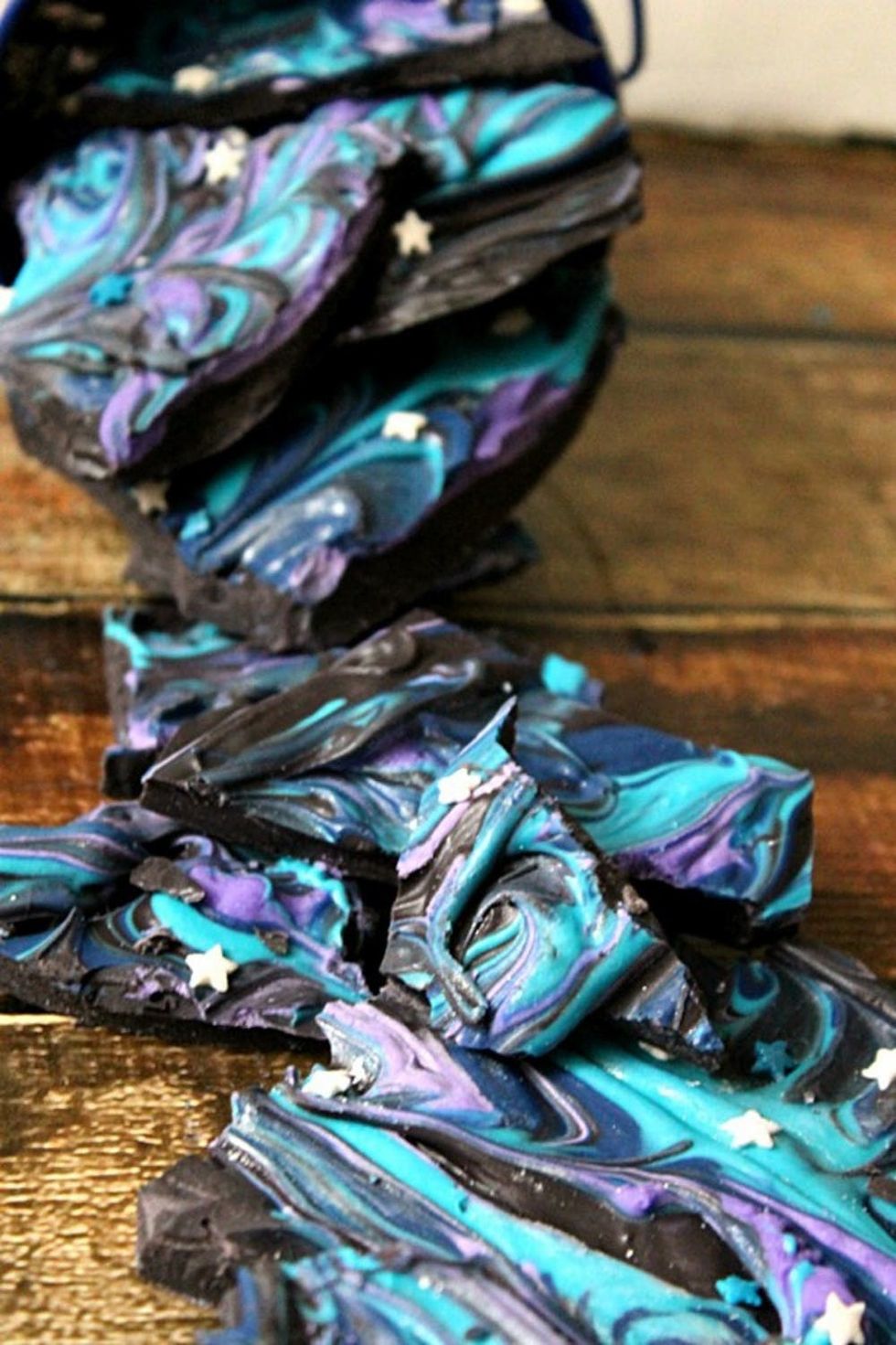 5. Galaxy Bark: Swirls, stars and sprinkles? Yes, please! This fun trio combined with a little chocolate is an ideal dessert for sharing with your friends. (via Life With the Crust Cut Off)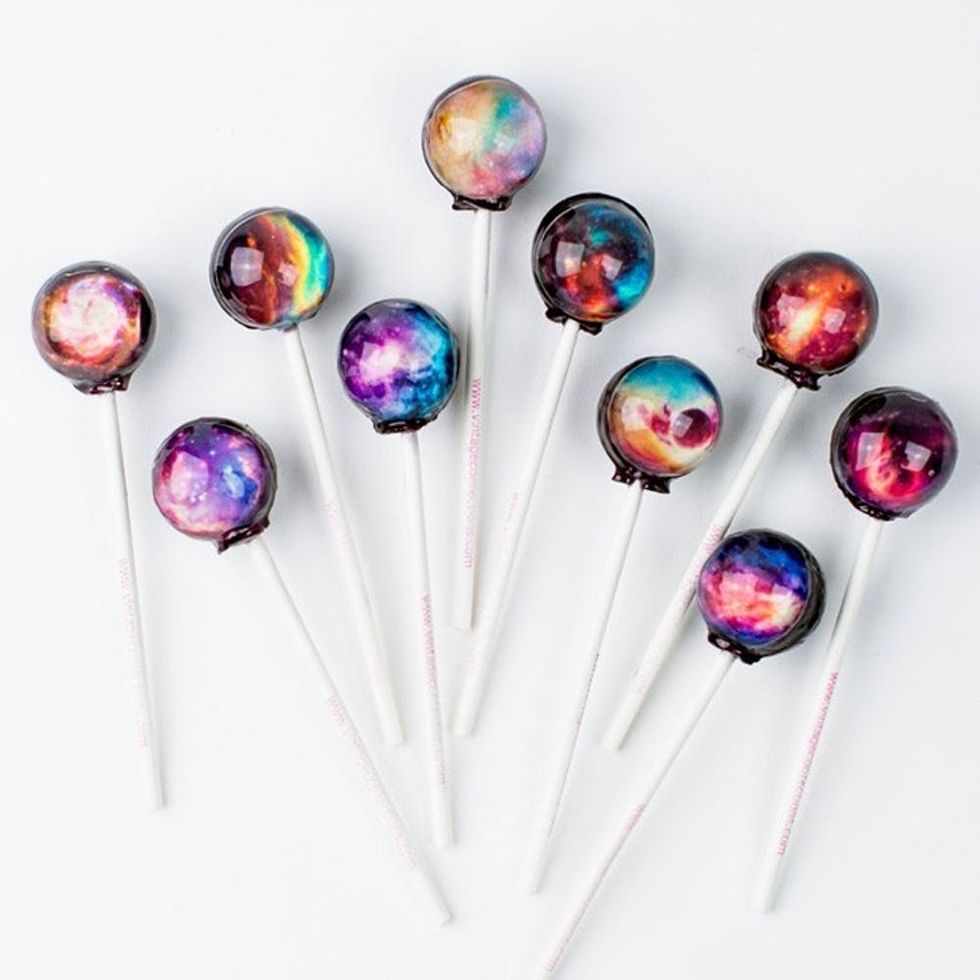 6. Vintage Confections Galaxy Lollipops ($30): Lollipops are not just for kids. Grab one of these colorful planetary pops for a long-lasting sweet.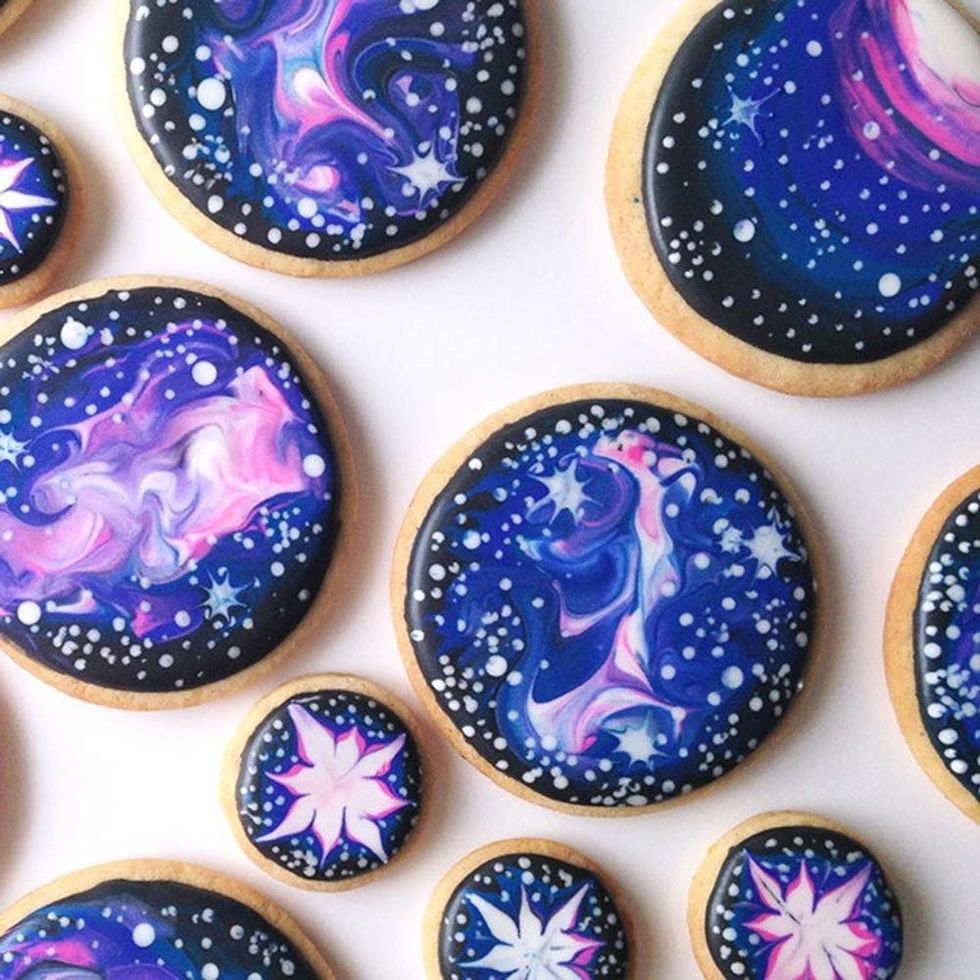 7. Galaxy Cookies: Cookie decorating is an art, but these bite-sized stars are something you can definitely master. Whip up a batch of these for a fun group baking project for you and your friends. (via Sweetambs)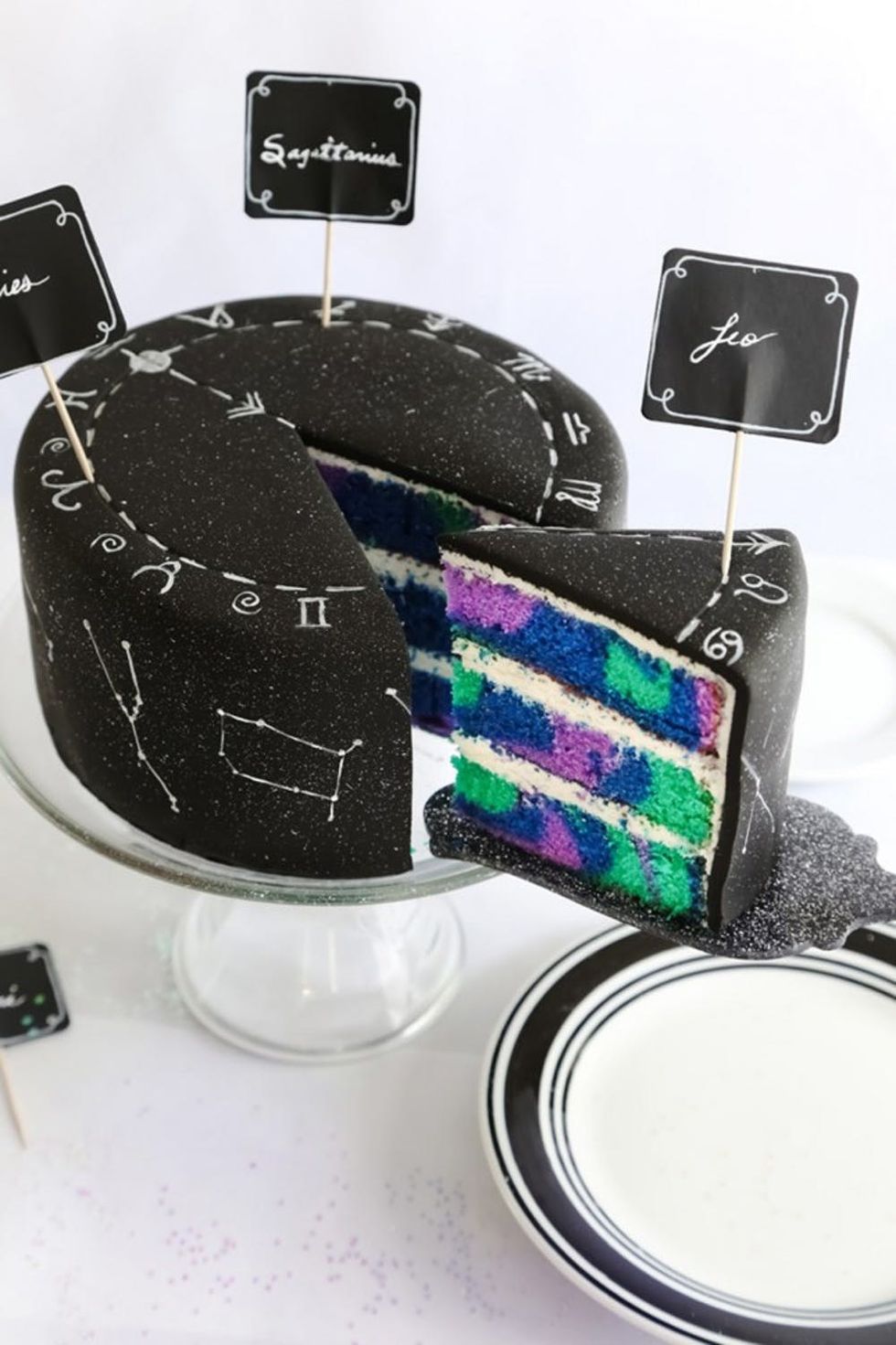 8. Zodiac Constellation Cake: Bakers, step back. This one is all about the horoscope devotees. Seeing your future written in the stars sometimes can be a little difficult, but this cake will show you all about the zodiac constellations. (via Sprinkle Bakes)
9. Starry Night Cupcakes: Sharing is caring and these yummy cupcakes are perfect for that. Make these night sky stunners for your next full moon party or backyard BBQ.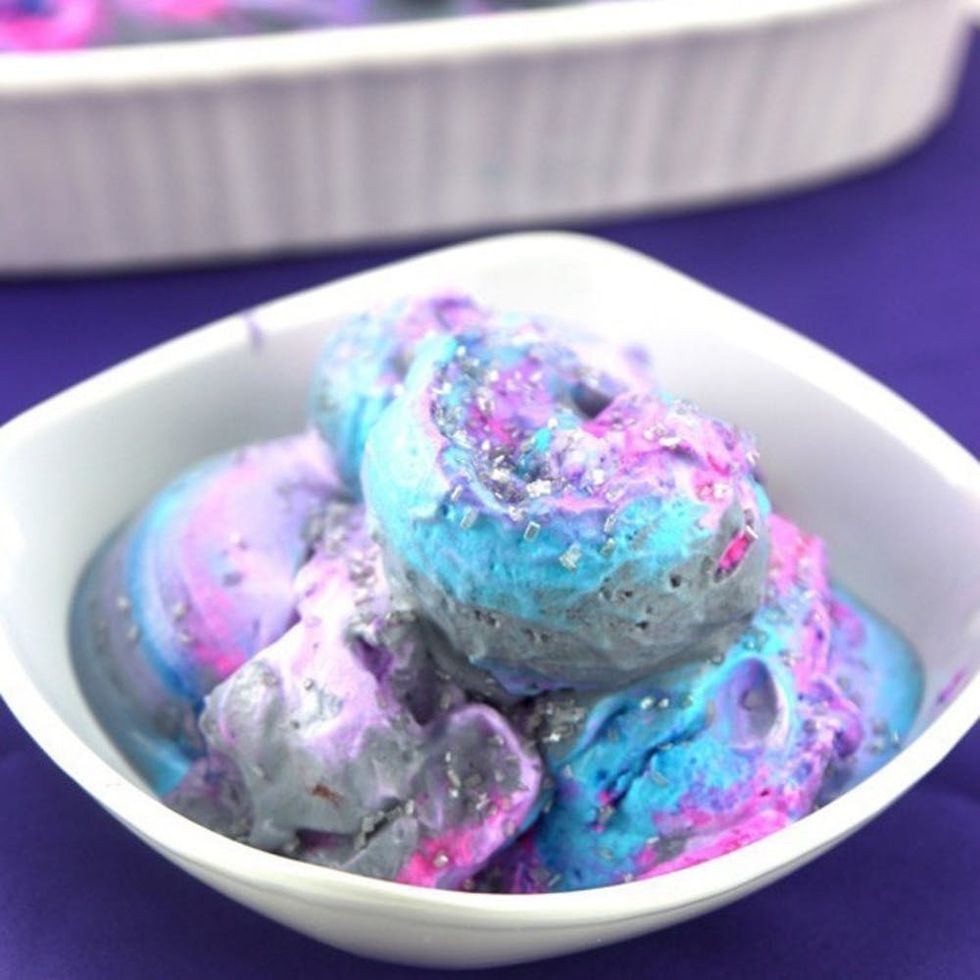 10. Galaxy Ice Cream: Summer means heat, even at night. So why not cool down with this colorful frozen dessert that is topped off with some stardust sprinkles. (via Some of This and That)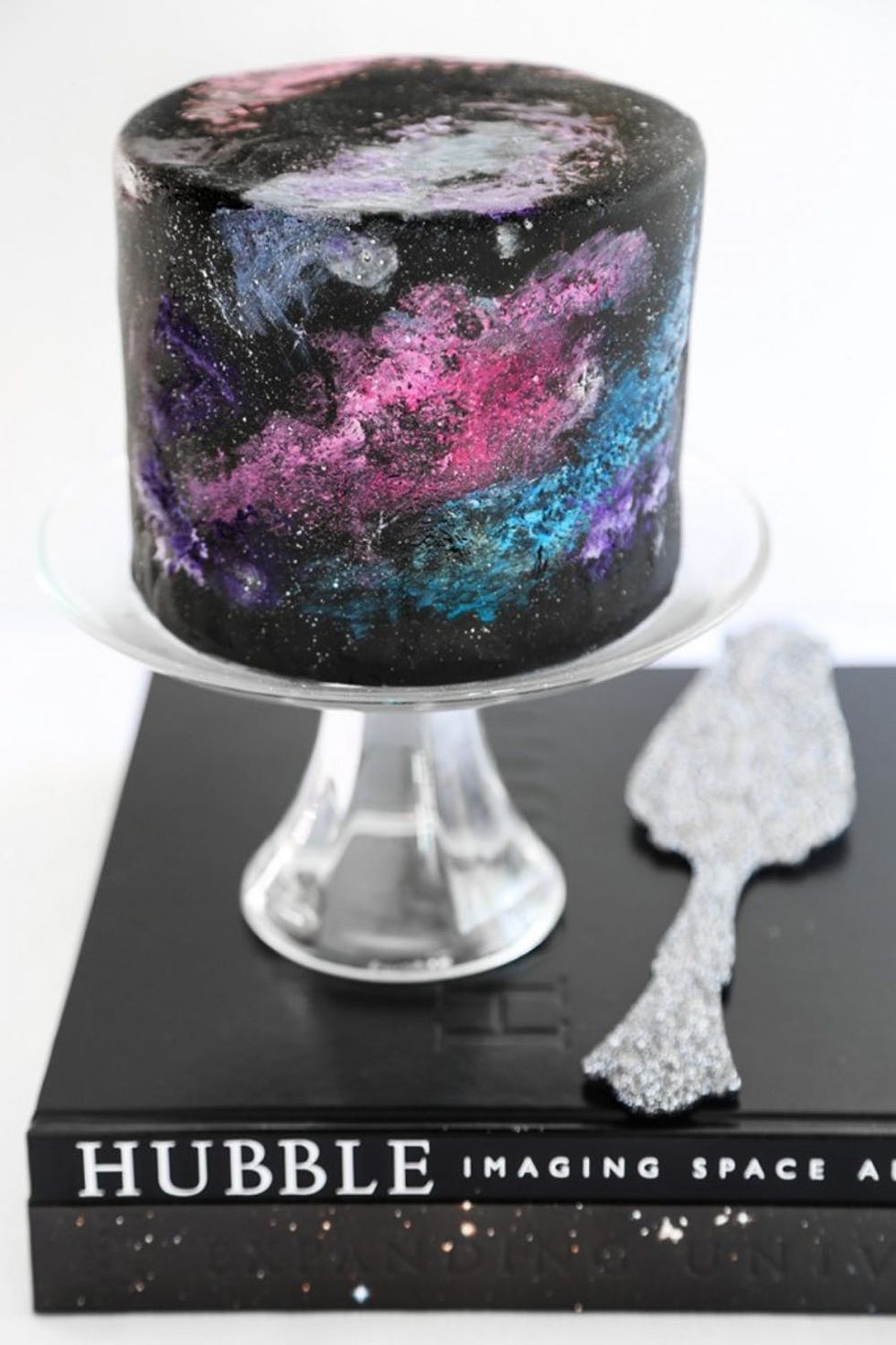 11. Black Velvet Nebula Cake: This dessert is all about getting creative with your inner artist. Pick up a sponge and get painting the spiral shapes of the galaxy to make this nebular cake. (via Sprinkle Bakes)
Follow us on Pinterest for more easy and delicious dessert recipe ideas.