This Giant Cadbury Creme Egg Cheesecake Dip Recipe Is THE Easter Dessert
Mar 26, 2017
Yes, we went there. It's childish, eye-wateringly calorific, and not exactly elegant, but holy crap — it's the best Easter party dessert ever (you know: the party that involves you, the sofa, and cozy PJs with a very stretchy waistband). Although we were tempted to fill it with fondant (just like a real Cadbury Creme Egg), we quickly came to the conclusion that it might be just a tiny bit too sickly to eat that much filling, so instead we went for a creamy vanilla cheesecake dip, topped with lemon curd. Oh yeah, one dip with those chocolate fingers and you'll be in Easter heaven. Accessorize with all of your favorite cookies (are stuffed cookies going a little too far?), and ignore that double dipping rule (what can we say — we're rebels).
---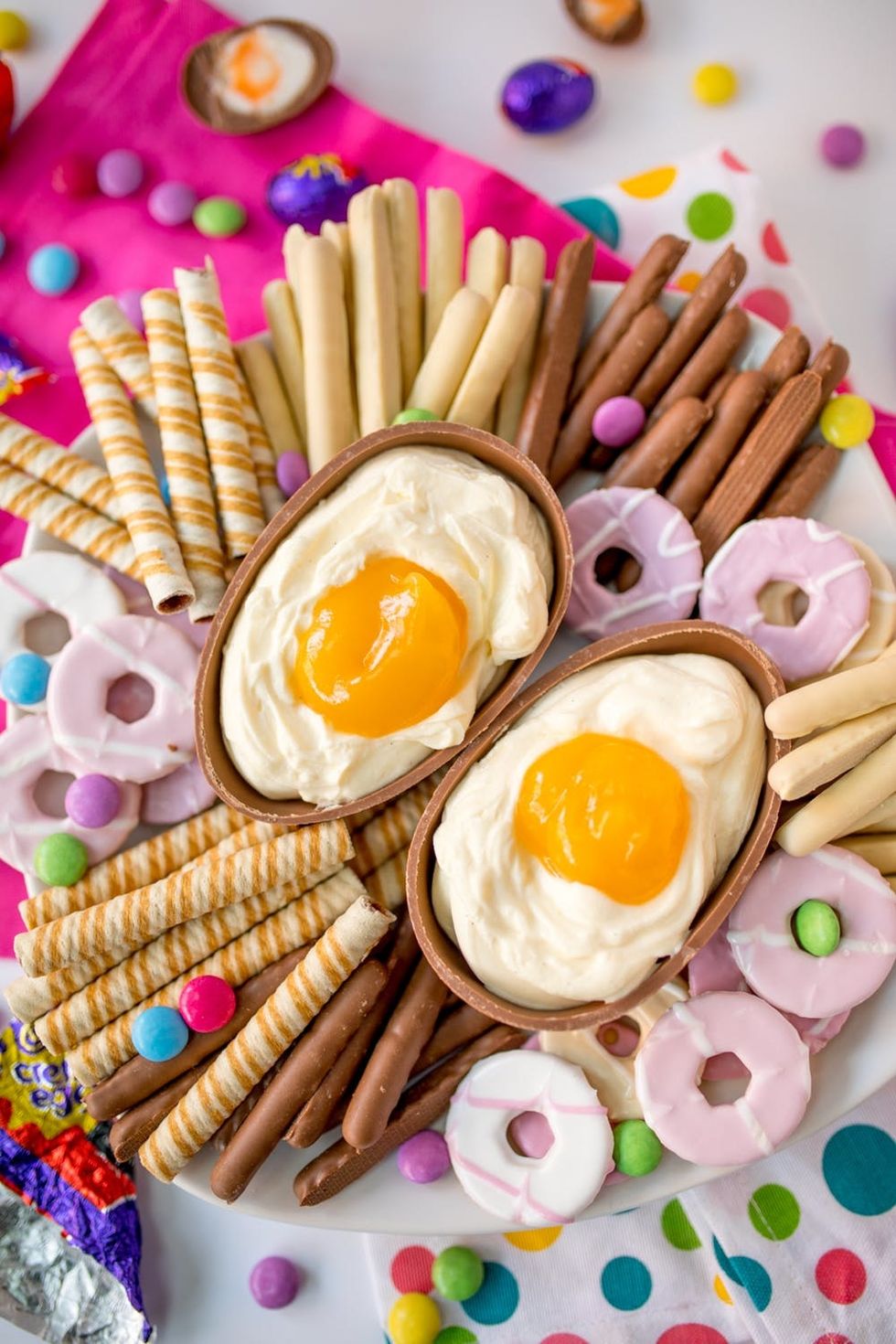 Ingredients:
Makes 2 Creme Egg dipping bowls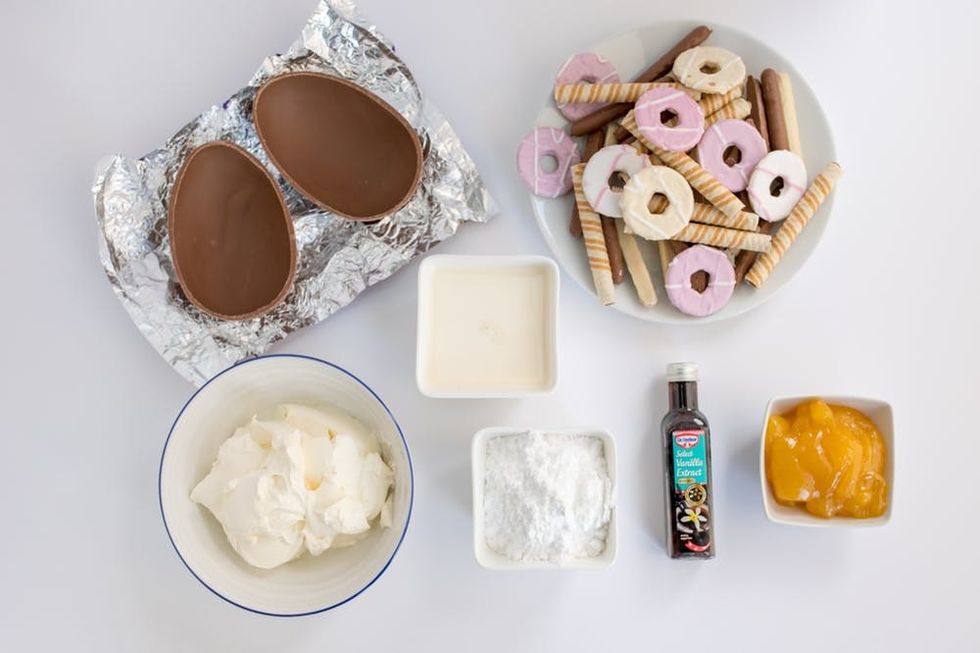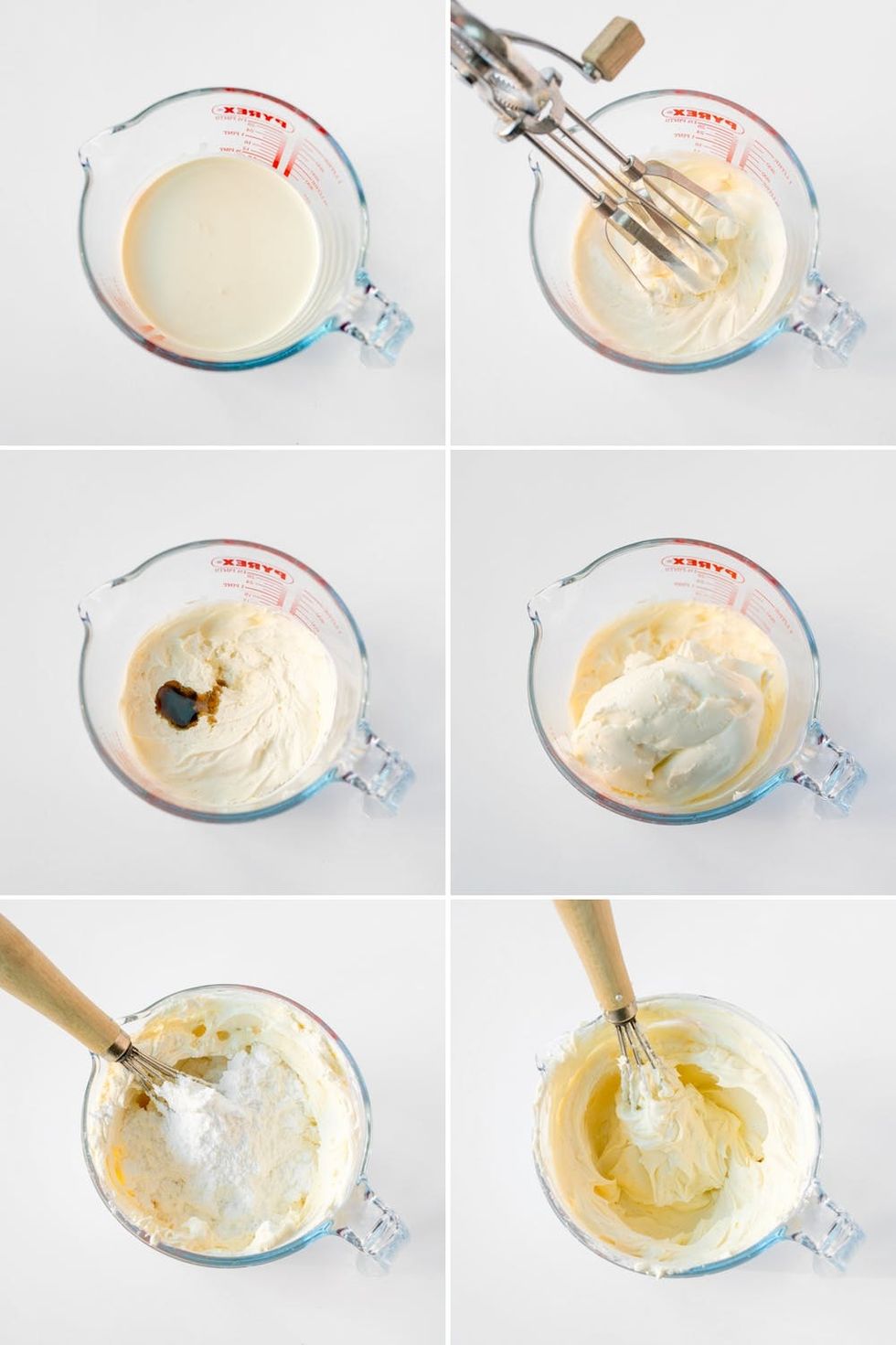 Pour the whipping cream into a large bowl or jug and whisk until soft peaks form. Add in the vanilla extract, cream cheese, and confectioners' sugar, then whisk again until smooth and creamy.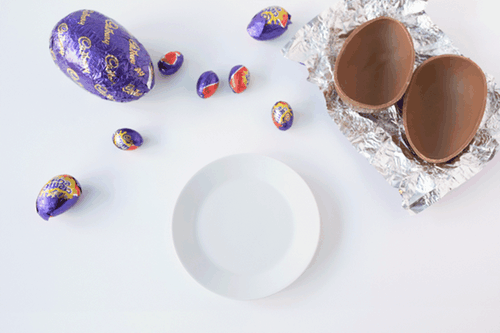 Place the two Easter egg halves on a serving plate. Spoon or pipe (using a piping bag without a nozzle) the cheesecake mixture into both of the eggs. Spoon the lemon curd on top, to look like an egg yolk.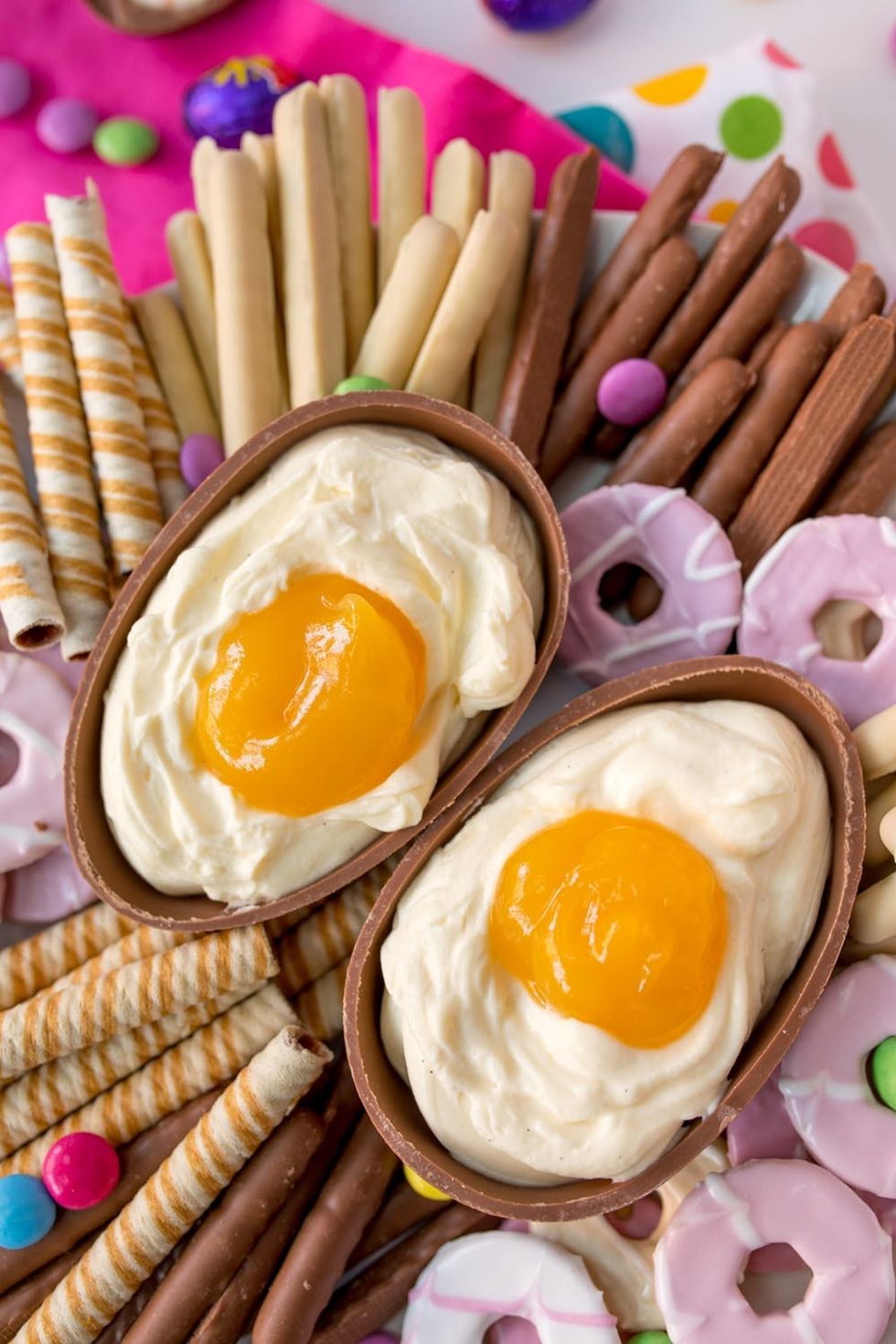 Scatter cookies and candies around the giant creme egg before serving.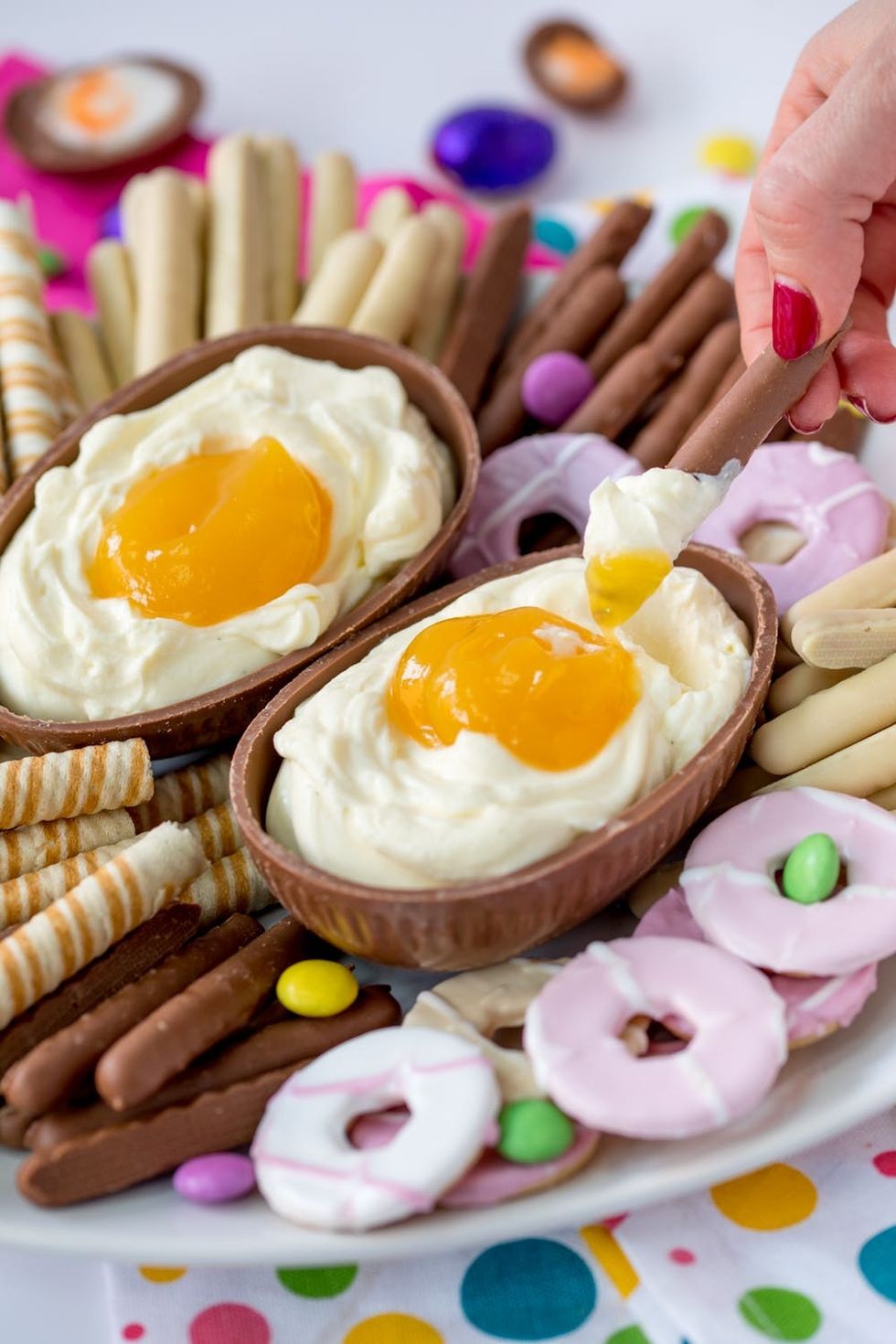 Will you make this for Easter? Tweet us your pics @BritandCo, and follow us on Pinterest for more Easter ideas!
Nicky Corbishley
Nicky lives in Cheshire in the UK with her husband Chris and their two children Gracey and Lewis. She spends her days creating, photographing and writing recipes for her blog
Kitchen Sanctuary
.