We Are Not Yet Equal: A Guide to the Women's Rights Issues Behind the Women's March
Jan 25, 2017
The Women's March was a protest of such massive size and scale that it's already being added to the history books. It is also a protest that has been discussed and often vehemently debated on social media. As with most politically inclined topics, the two sides have staunchly different takes on the day. The arguments against the march vary, but mostly keep within a few common themes: that women already have equal rights, that American women have it much better than women in other countries and that the women marching don't even really know what they're marching for. Many who opposed the aims of the march argued that these women were seeking attention, and couldn't provide solid answers to why they were protesting.
To anyone who was left angered or confused about why millions of people (mostly women) took to the streets last weekend, here's a brief rundown on a few reasons why the new administration has many ladies angered and fearful for their future when it comes to important women's issues.
---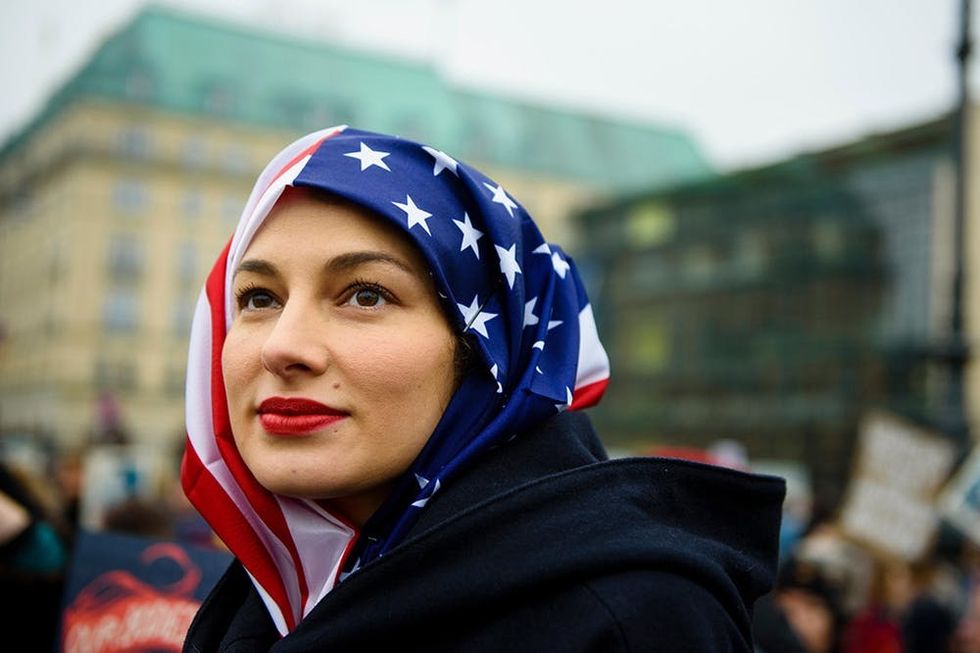 EQUAL PAY FOR EQUAL WORK
In some ways, you're right. We've made progress since the 19th amendment passed in 1919, which gave us the right to vote; and then again in 1986 when The Equal Pay Act prohibited "arbitrary discrimination against women in the payment of wages." But even though Kennedy passed that legislation 30 years ago, significant pay disparities still remain — not just between the sexes but also ethnicities.
We'll start with a now well-known statistic: On average, American women working full-time, year-round jobs are paid 80 percent of what a man makes. Factor in ethnicity and that disparity increases. Research conducted by the National Women's Law Center reports that African-American women working full-time, year-round jobs typically make 63 cents for every dollar a caucasian man makes. At the current rate we're moving, the gap isn't projected to close until 2059, costing women upwards of $400,000 in monetary loss over the course of their careers. So, when it comes to pay, no, we are currently not equal.
WOMEN'S HEALTHCARE
First, let's look at a healthcare-related controversy that surrounded the march: the vocal stance on abortion. A week before the march, the organizers released a list of unity principles. Included in that list is the belief that women deserve "open access to safe, legal, affordable abortion and birth control." Pro-lifers were left in an awkward spot. Should they attend if they're against abortion? Some members of the two opposing groups have found common ground in the belief that it shouldn't be up to the government to make that choice for you, regardless of where you personally stand on the issue.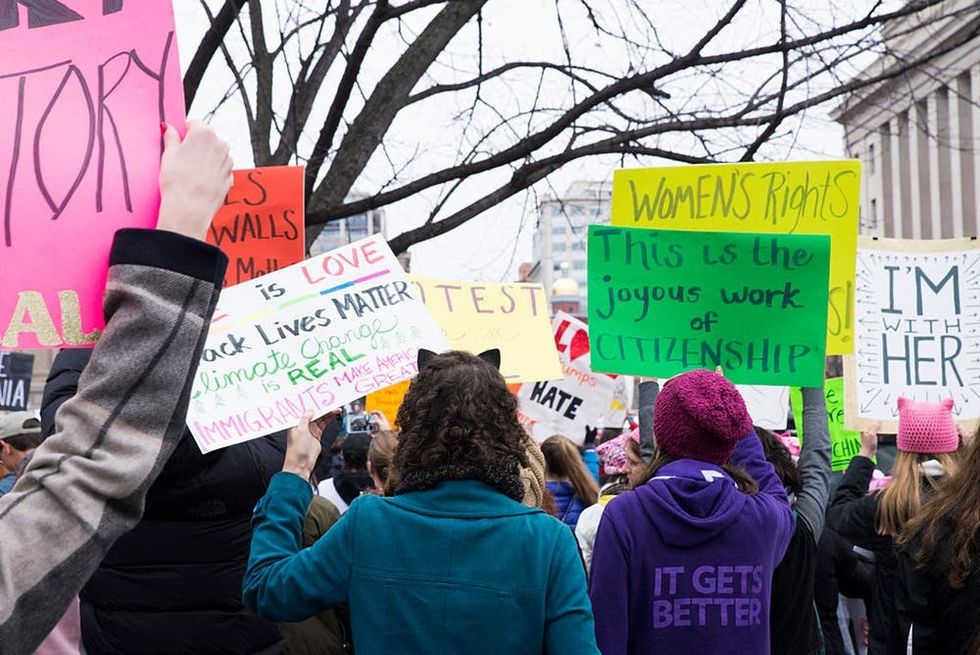 But currently, there are indications from the Trump administration that we're headed that way. While Roe v. Wade is still the law of the land, making sure abortion is legal in America, there are more and more restrictions being put into place that make it difficult or often impossible to receive abortions in some parts of the country (i.e. Ohio's "Heartbeat Bill"). Trump has been vocal about his pro-life stance. His pick for a new Supreme Court Justice is expected to be pro-life, and any other Justices he's able to appoint will likely also be pro-life. If he's able to appoint three justices in total during his time as president, Roe v. Wade could possibly be overturned, allowing individual states to decide on their own abortion laws.
AMERICAN WOMEN'S RIGHTS VS. rights of WOMEN FROM OTHER COUNTRIES
In short, yes, American women fare far better than women in other countries when it comes to gender equality. But that doesn't mean we shouldn't strive for more when it comes to equal access to healthcare and pay.
Women in Yemen cannot marry without the permission of their male guardian. In Saudi Arabia, the majority of public buildings have separate entrances for different sexes. But on the flip side, New Zealand's 2015 wage gap was reported at 5.6 percent. In Estonia, parents can take up to three years of paternity leave, fully paid for the first 435 days. In America, 12 weeks of unpaid maternity leave is standard.
In a 2015 survey conducted by The World Economic Forum, America came in at 28th place for gender equality, behind Rwanda, South Africa and Nicaragua. So, sure, the magnitude of inequality varies between countries, but it's also not something that should stop women in the US from striving for equality without stipulations.
And don't forget, the Women's March extended well beyond American borders on Saturday. Eleven were held in Africa and six were held in South America, making it clear that this is not a purely American issue. Remember that Global Gag Rule? Yes, that was signed in America, but the passing of that bill primarily affects women living outside of the country (as explained above). This sort of change will hurt women in developing countries most, where resources for women's health are already scant.
According to women's health non-profit Marie Stopes International, Trump's reenactment of the rule is estimated to prevent 1.5 million women from receiving contraception, cause 6.5 million unintended pregnancies, 2.2 million abortions, 2.1 million unsafe abortions and 21,700 maternal deaths each year.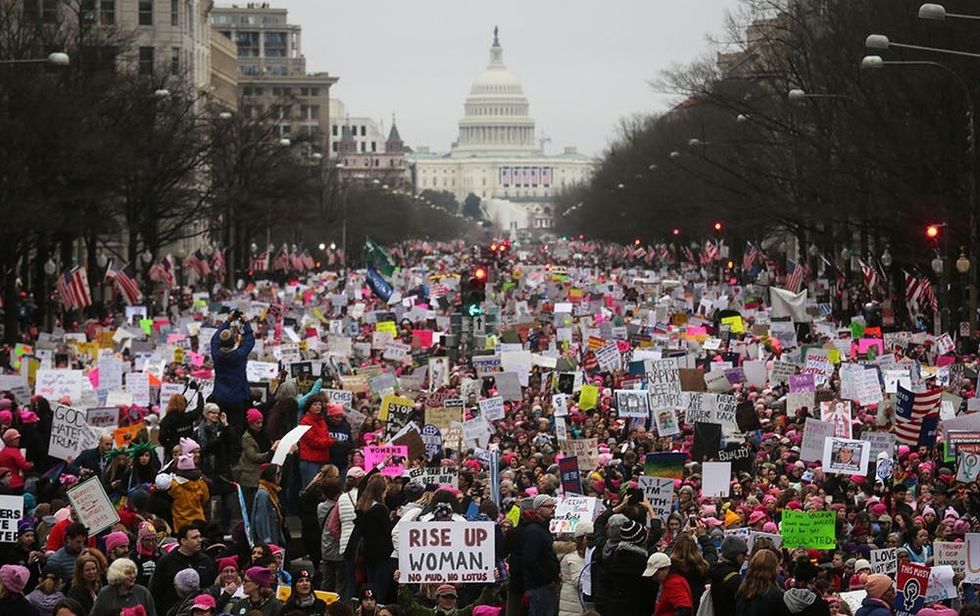 This is democracy in action
A founding principle of this country is freedom of speech and the ability to voice individual opinions about issues that matter. Even though his actions over the past week might suggest otherwise, President Trump even reiterated this sentiment with his next-day tweet, "Peaceful protests are a hallmark of our democracy. Even if I don't always agree, I recognize the rights of people to express their views."
Additionally, this march has sparked real change. The day after the march, March organizers launched the "10 Actions/100 Days" campaign, which aims to take all the momentum from the women's march and push it into real, constructive action. Every 10 days the website will release a new action-oriented initiative that has the capability to make a real difference in American legislation. The first: "Write a postcard to your Senators about what matters most to you."
On the Sunday after the march, EMILY's List, a Democratic group aimed at electing women, also held a training in DC focused on how to run for office for the first time. A whopping 500 women showed up ready to learn.
The march itself was a major moment in history, but it was just the beginning — a shock to the system of sorts. It was a call to women everywhere reminding them that not only are they important and worthy of equality, but that actual action is required to begin to instill the changes they marched for.
Want to share your thoughts on the Women's March with us in a constructive and respectful way? Share your thoughts in the Facebook comments, we're all ears.
(Photo via Gregor Fischer/Mario Tama/Getty)
Cortney Clift
Cortney is the senior writer and special projects editor at Brit + Co. She typically covers topics related to women's issues, politics, and lifestyle. When she's not buried behind her computer you'll find her exploring New York City or planning her next big adventure.