6 Funny Halloween TV Episodes to Watch On Netflix
Oct 17, 2015
Some people go all out with costumes and decor for Halloween. But you're more of a Netflix and Chill kind of gal when it comes to party plans on All Hallows Eve. You already have an entire list of scary movies to watch with your close ghoul-friends and have the ghoulish snacks lined up to keep your binge marathon going way past when the trick or treaters turn in for the night. But what about TV shows — did any episodes make the cut (we mean, besides the ones from the American Horror Story party you're hosting later on)? Make sure you don't forget the shorter, sillier scream-themed shows you can stream to lighted up your scary queue. Here are six TV episodes to make you LOL on the spookiest night of the year.
---
<em>Freaks And Geeks</em>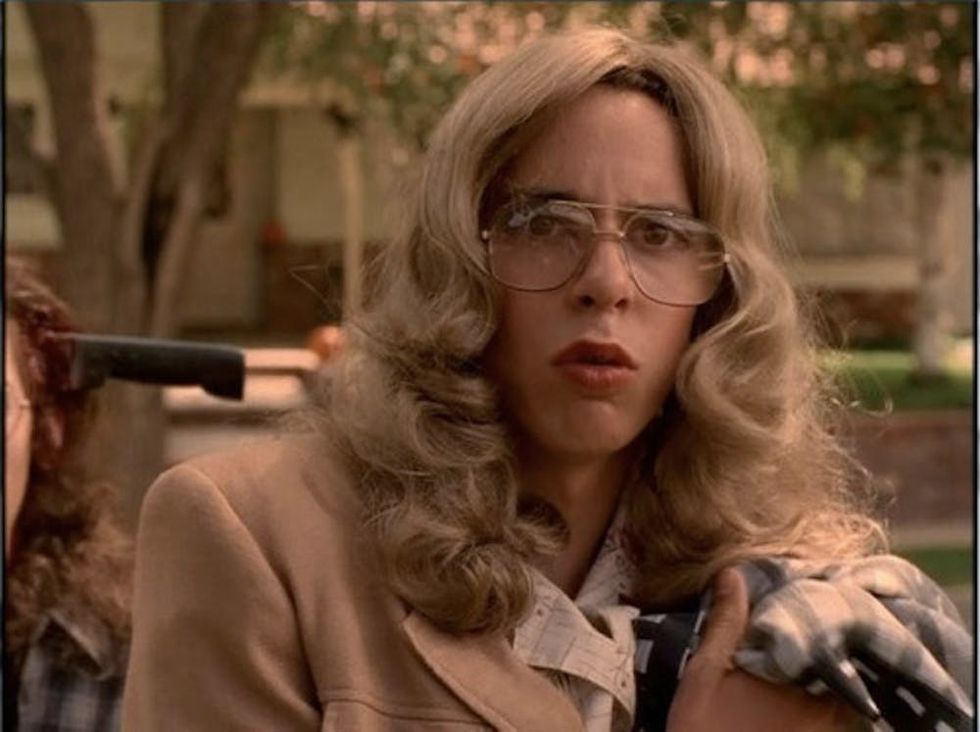 : This episode of the gone-way-too-soon show will give you major nostalgia for a time when you felt too old to trick or treat but still couldn't give it up. Plus if you haven't seen Martin Starr in a Bionic Woman costume you haven't really LIVED.
<em>Friends</em>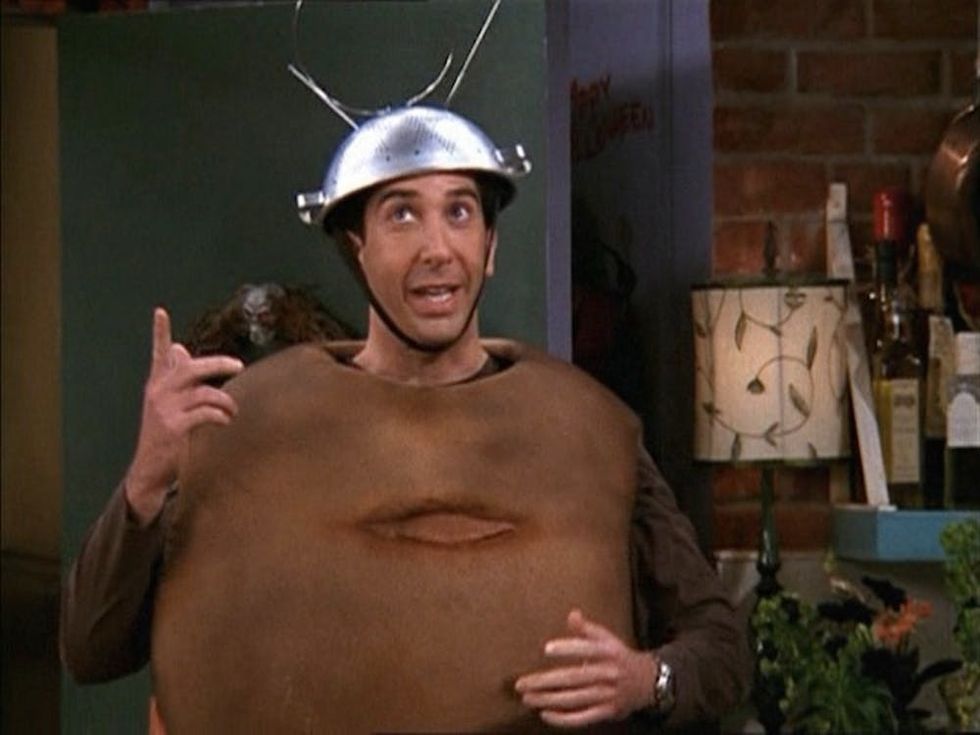 : Things to look out for in this episode: Phoebe's "twin" sister Ursula, Monica being the skinniest person ever to walk the earth in a Catwoman costume, Bunny Chandler and Sean freaking Penn. Shout out to the extra wearing a baffling ensemble of puffballs who has a butt that gets two seconds of screen time but will remain burned into your brain for its insane perkiness.
<em>Bob's Burgers</em>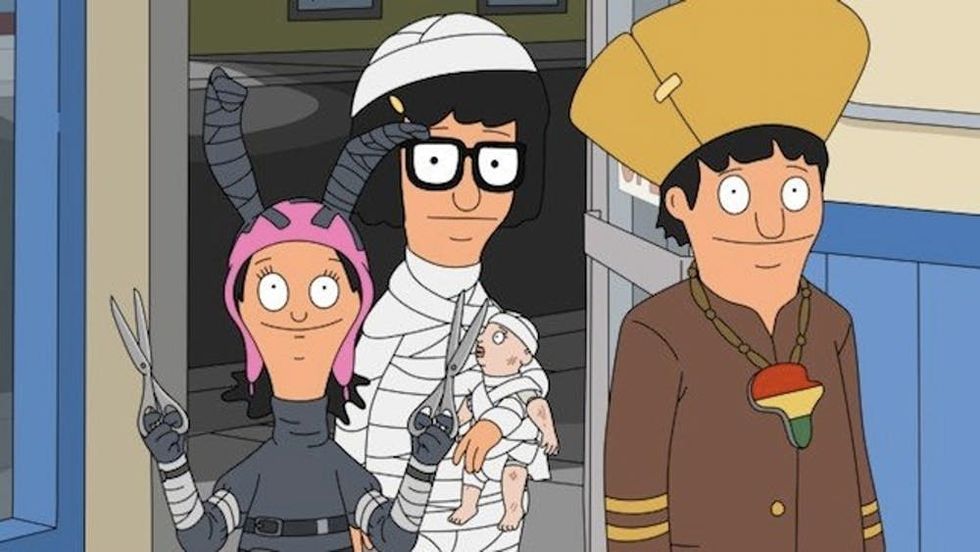 : Speaking of looking at butts, your favorite feminist icon Tina rocks an awesome "Mommy Mummy" costume in this episode ("I'm working two jobs and just trying to get back out there!"). The kids go on a wild adventure in search for bigger candy bars while Bob and Linda have a crazy Halloween party that quickly escalates into a murder mystery.
<em>How I Met Your Mother</em>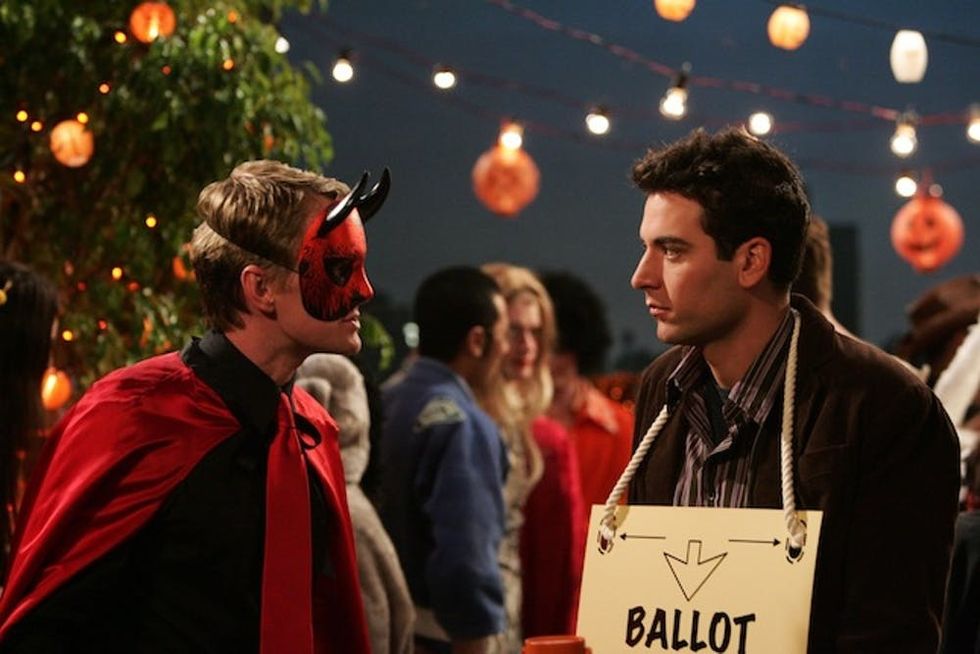 : This episode will bring you back to the days this show wasn't hacky and the finale didn't totally break your heart. Season one has the first appearance of the legendary Slutty Pumpkin. If you still miss this show after watching, try listening to this podcast where the actor who plays Ted Mosby actually has pretty insightful things to say about spirituality.
<em> Parks and Recreation</em>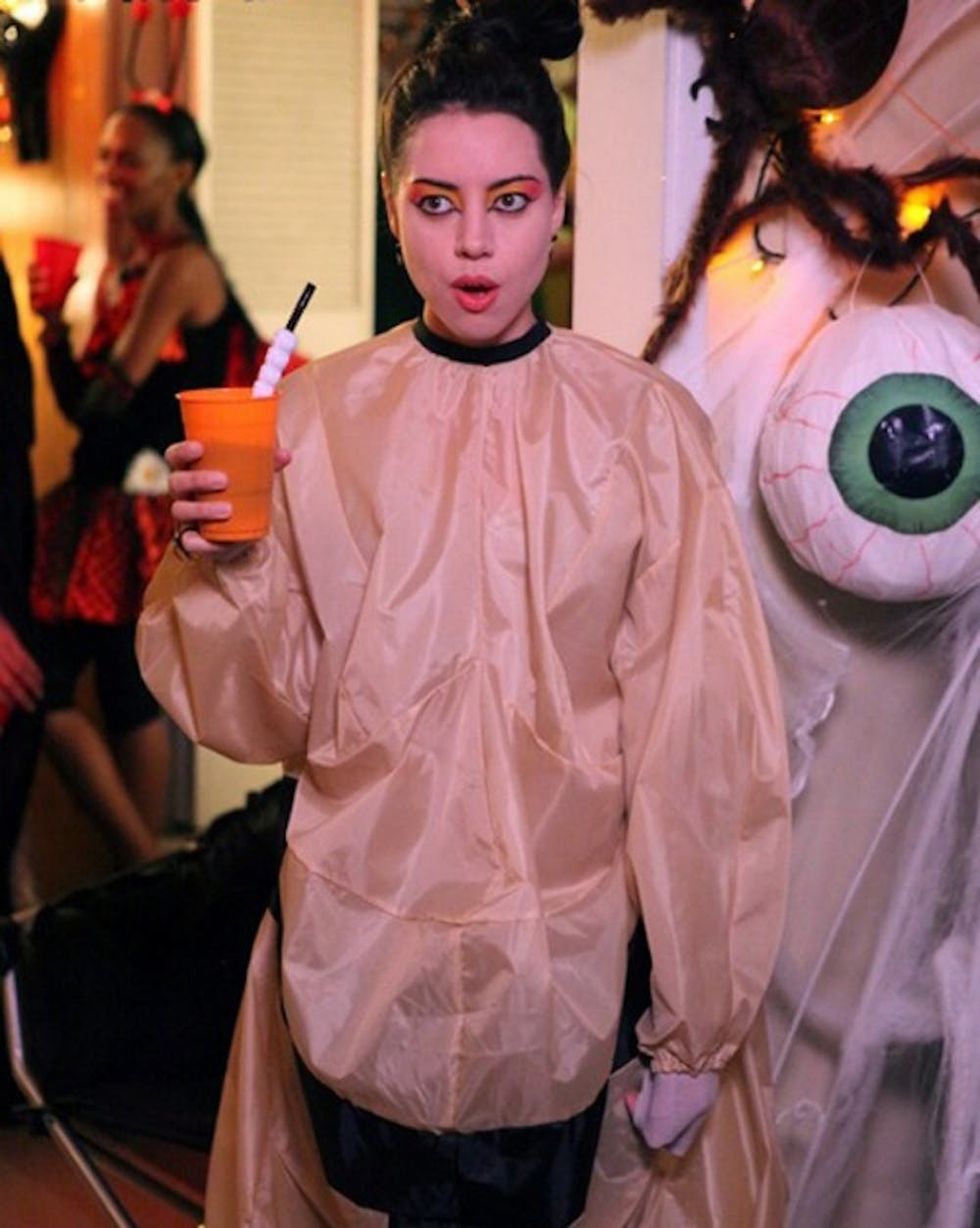 : Shortly after introducing the world to the immortal concept that is "Treat yo-self," the Parks and Rec gang teams up for a Halloween party. Highlights include Andy putting Ben in a sleeper hold to solve a conflict, April looking fierce as a deflated sumo wrestler and an eggplant-costumed Anne learning home improvement tips from Ron Swanson… who is a pirate, as per usual.
<em>The Office</em>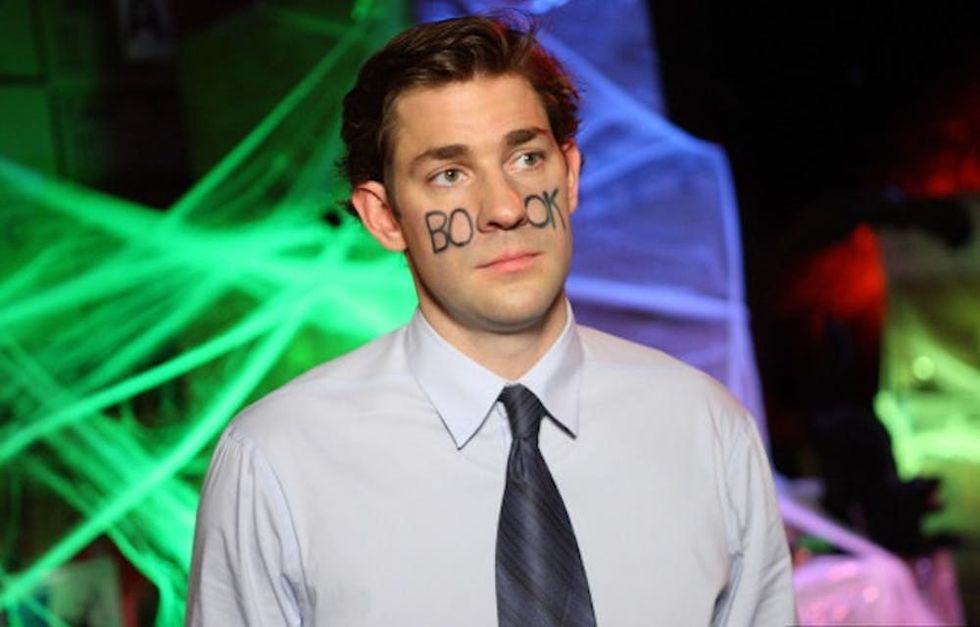 : How do we even begin to list our favorites? There's season two episode five where Michael tries to fire someone while wearing a paper mache version of himself on his shoulder. Or season five episode six where Pam learns the hard way that a) no one wears costumes at corporate and b) Charlie Chaplin looks a lot like Hitler. We also can't forget season six episode eight where we were introduced to Jim's notorious "bookface" costume (honorable mention to Mindy Kaling dressed as Li Lu from The Fifth Element).
Molly Sanchez
Molly Sanchez is a writer, comedian and lover of burritos everywhere. She has written for The Bold Italic, Liquid Bread, Thrillist and HelloGiggles. She devotes her time to Bloody Mary research, exploring San Francisco and promoting wide spread shower beer awareness and appreciation. Find her on Twitter @seriousmolly trying to get famous people to laugh at her jokes or on Instagram @mollyfuckingsanchez where she swears a lot.