Our Homemade Strawberry Tart Hack Is the Perfect Recipe for a Happy Mother's Day
Apr 25, 2017
How does Mother's Day always sneak up so quickly? If you've run out of time to find the perfect present (like this thoughtful jewelry), don't worry — we're here to save you! What better way to show your mom how much you care than by presenting her with a luxury dessert, made by your own two hands. This strawberry tart only takes 10 minutes to put together, but it looks like it's straight out of a French patisserie. And to keep with the strawberry theme, make these strawberry and rhubarb Bellini to toast to the woman of the hour!
---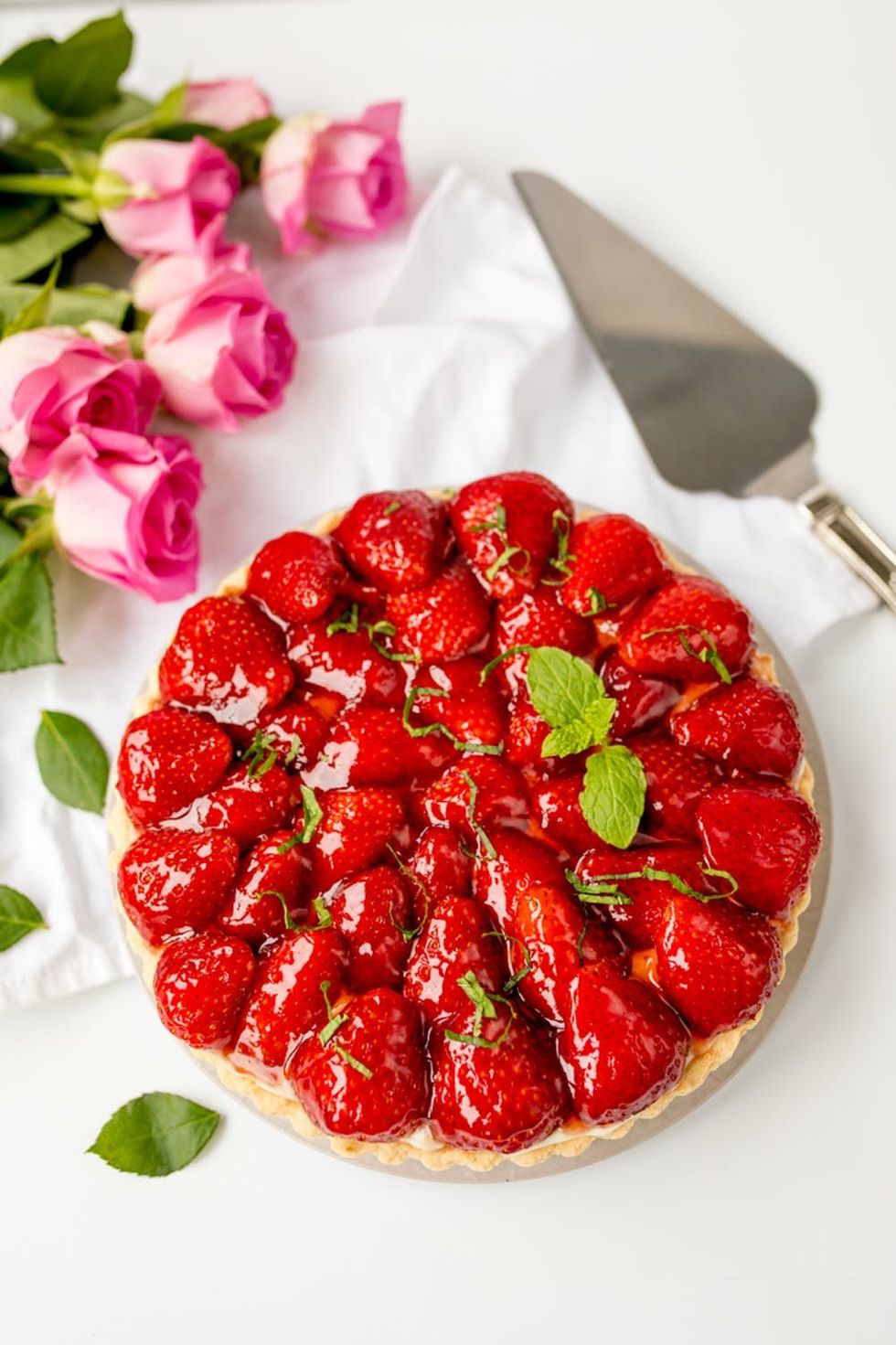 Ingredients: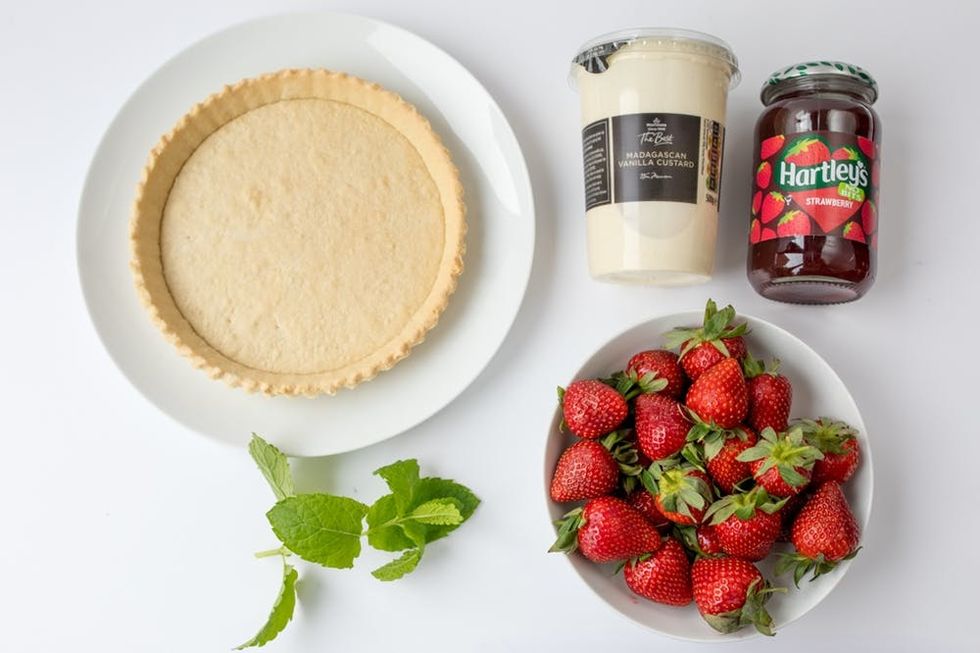 Instructions: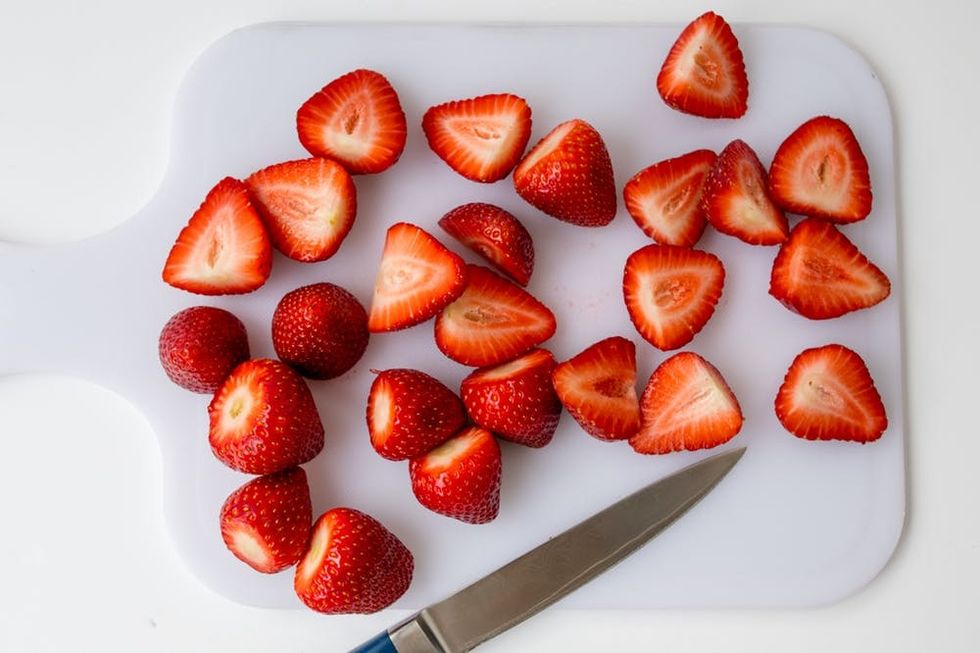 Remove the stems and slice the strawberries in half.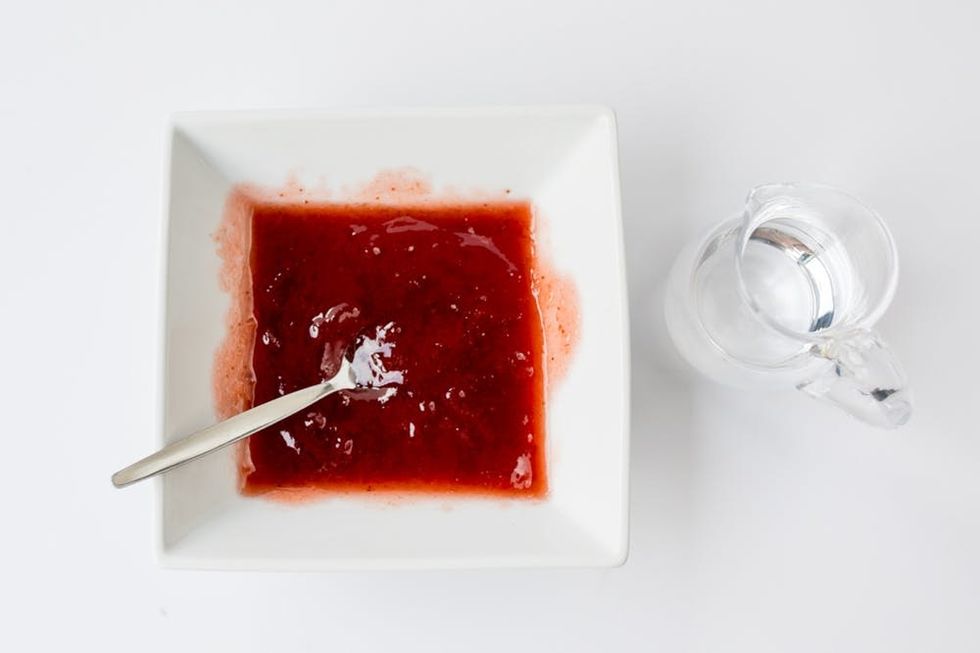 Heat the strawberry jelly up in a pan or in the microwave — just until it loosens (about 30 seconds in the microwave). Add a splash of boiling water if you need to loosen it a little more.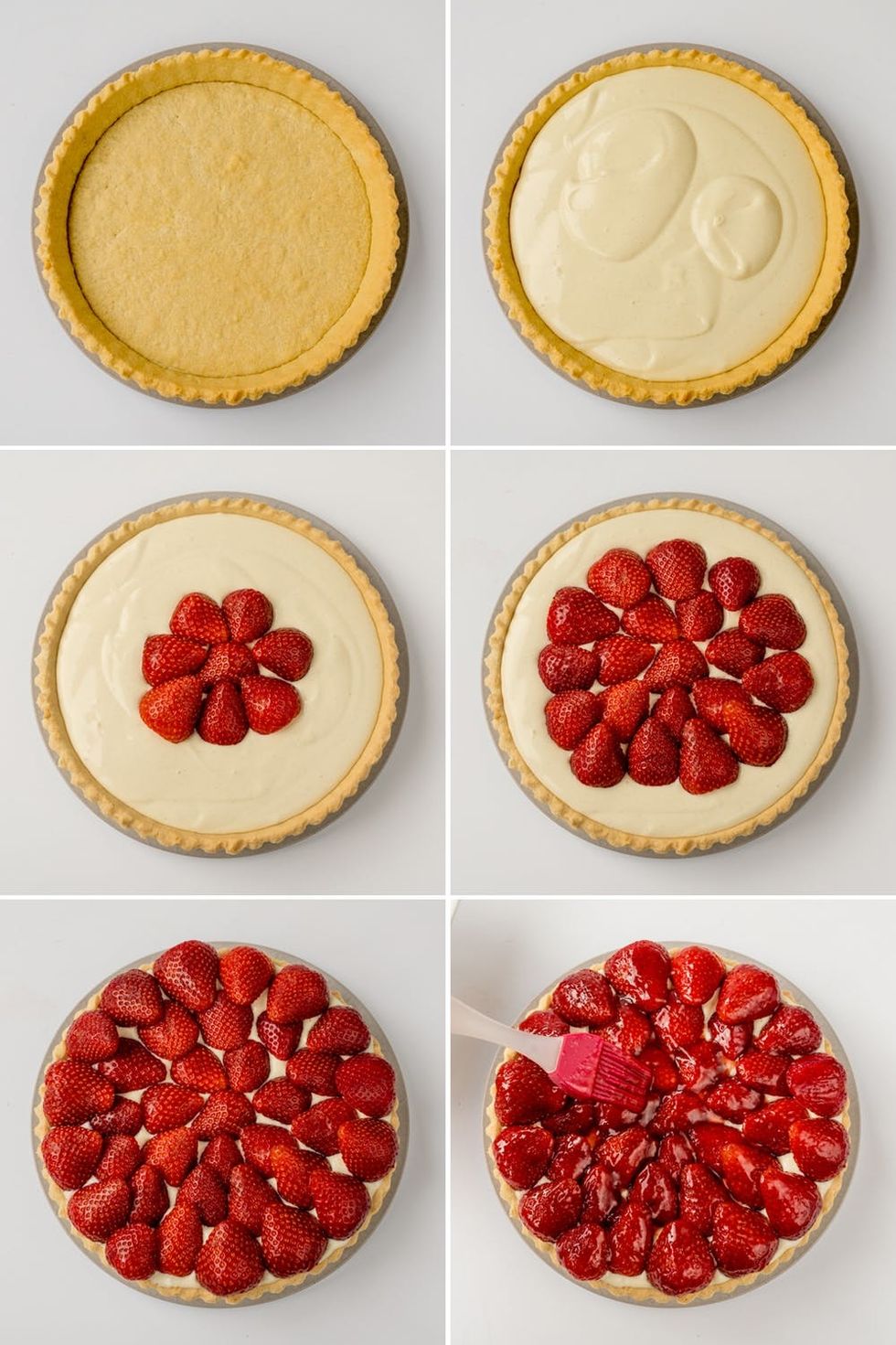 Place the tart case on a serving plate. Spoon in the custard, smoothing it out as you go until it's half an inch from the top of the pastry case. Place a strawberry half in the middle of the tart and, working outward, arrange the strawberries in concentric circles, with the pointy bit of the strawberry toward the center.
Brush the warm jelly generously all over the top of the tart. Leave to set for a few minutes, then decorate with finely chopped mint leaves.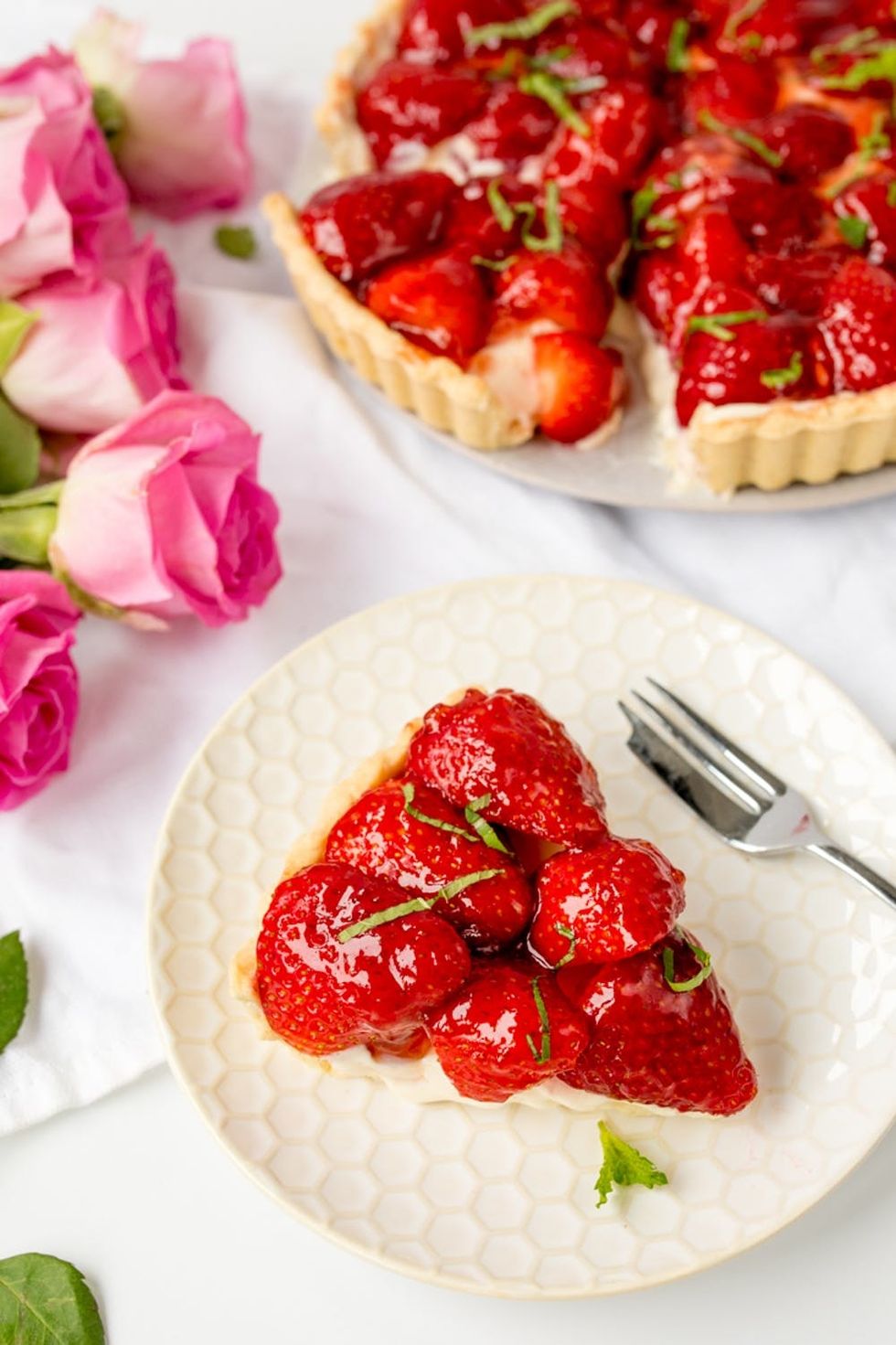 Serve immediately, or cover and refrigerate until ready to serve (up to one day ahead).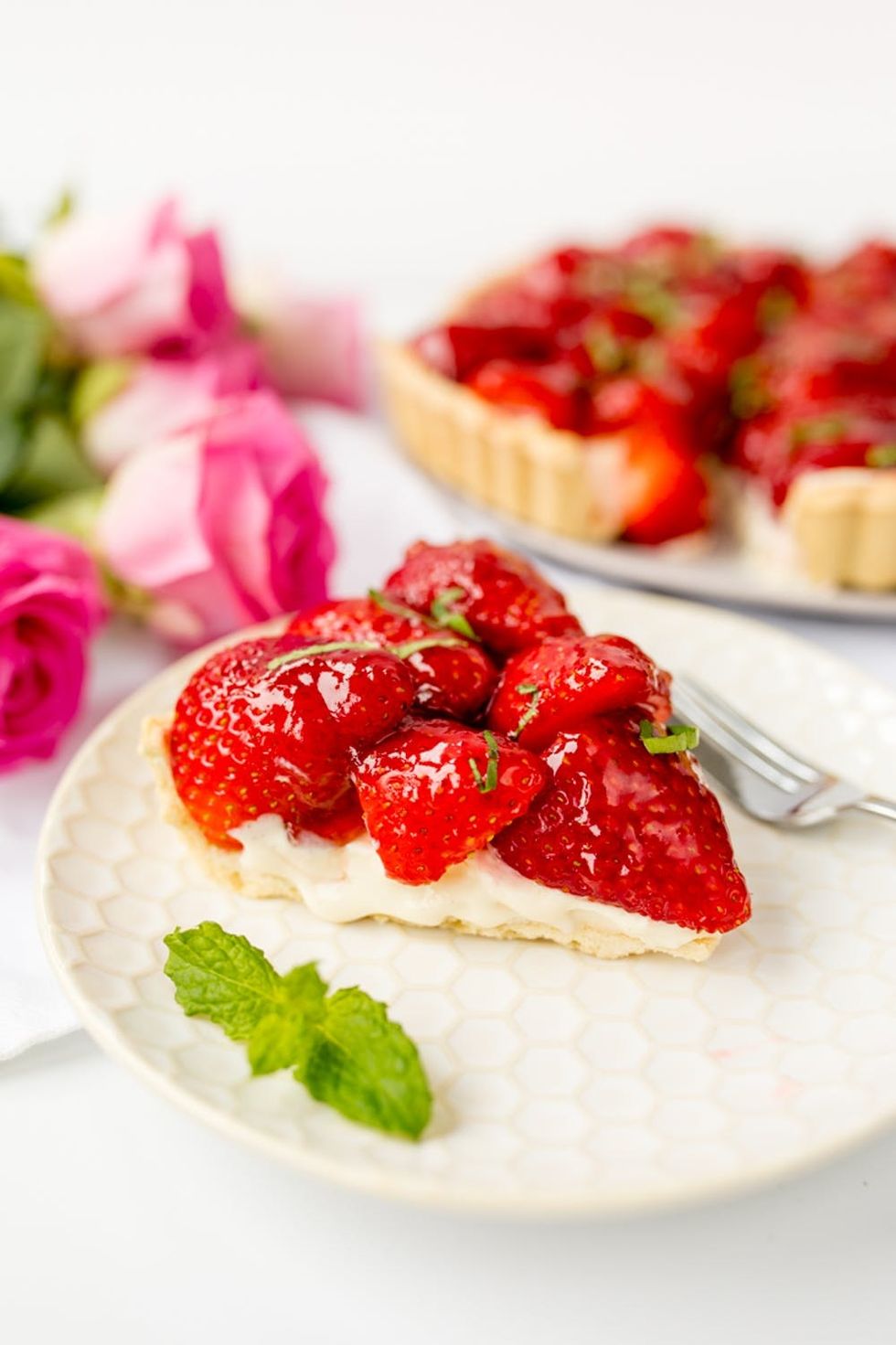 Are you cooking for your mom on Mother's Day? We'd love to see pics! Tweet us @BritandCo, and follow us on Pinterest for more delicious recipe inspo.
Nicky Corbishley
Nicky lives in Cheshire in the UK with her husband Chris and their two children Gracey and Lewis. She spends her days creating, photographing and writing recipes for her blog
Kitchen Sanctuary
.