Make This English Toffee Recipe That Will Make Guests Weak in the Knees
Jan 16, 2019
Claire Thomas here, with my first treat in a six-part video series of mouth-watering deliciousness with Brit + Co called Crave. English toffee is something I look forward to nibbling each year. Nothing is sadder than reaching for a piece of toffee and finding the tin empty, so use this English toffee recipe to make as much as your cupboards will hold. What's more, when you cook this homemade candy, your kitchen will be filled with the scent of butter and sugar.
---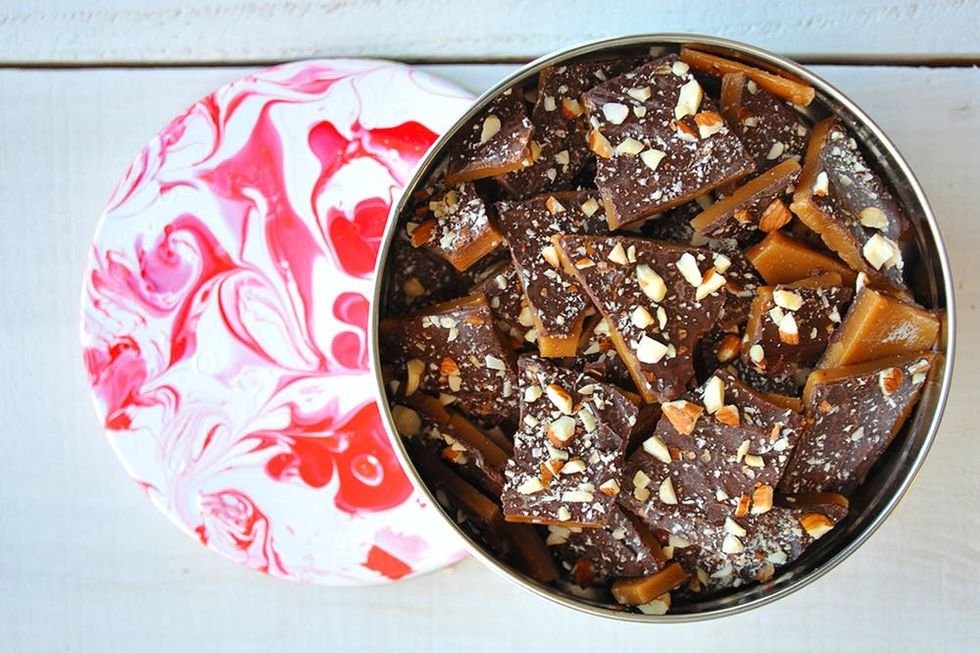 English Toffee
(Makes 1 large tin of toffee)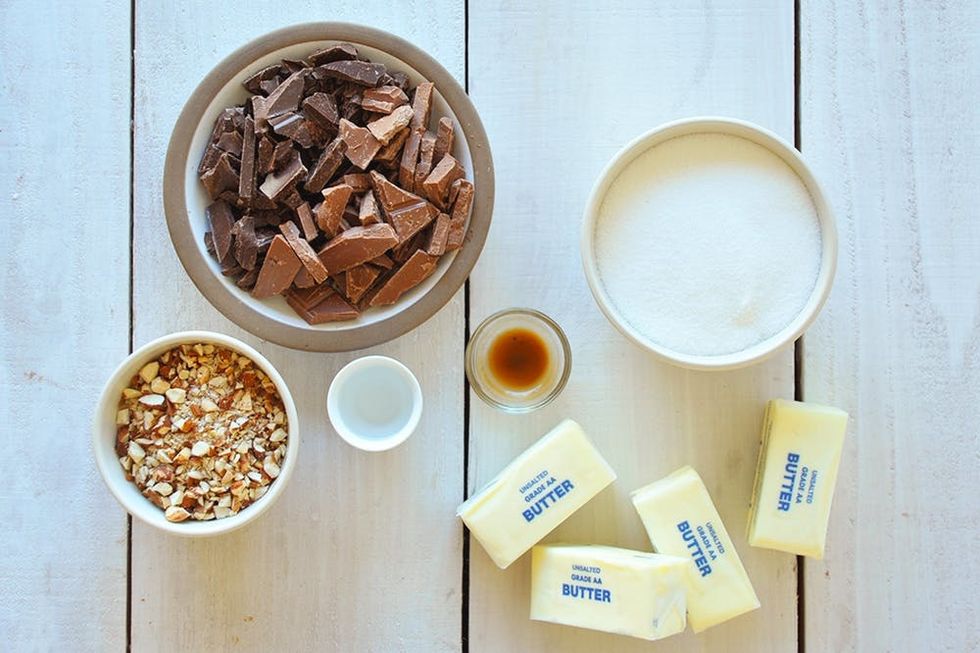 Ingredients:
 
1 pound unsalted butter
2 cups white sugar
1/4 cup water
1/2 teaspoon salt
1 1/2 teaspoons vanilla
2 cups dark chocolate, chopped
2 cups milk chocolate, chopped
2 cups finely chopped toasted almonds
Equipment:
Directions:
1. Grease two sheet pans with butter.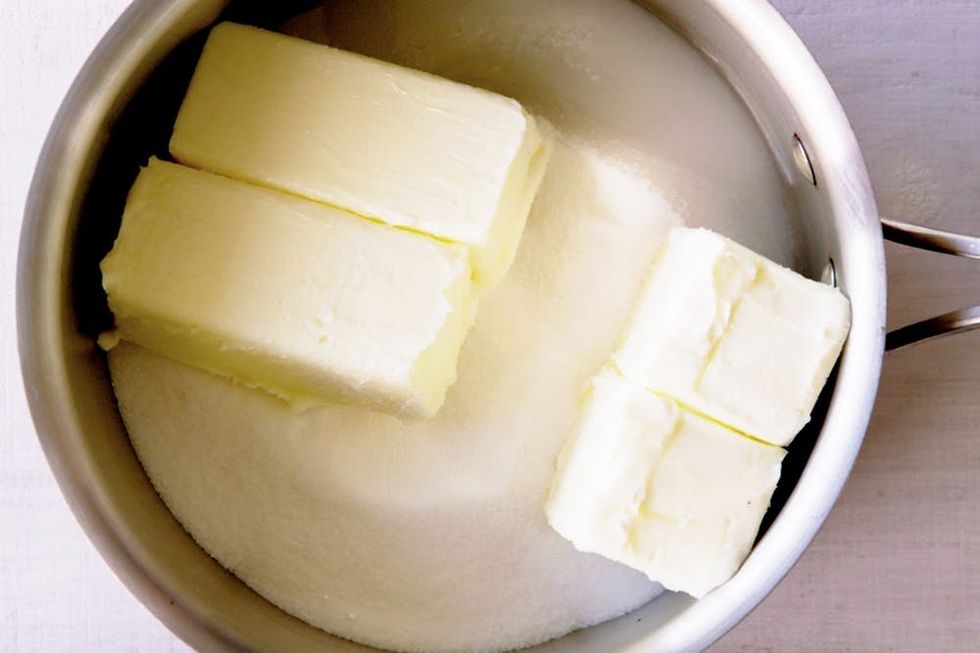 2. Melt the butter, sugar, water, and salt over a low flame, stirring with a wooden spoon. When the mixture starts to boil, turn the heat up to medium.
3. When the mixture has reached 305°F, turn off the heat and stir in the vanilla.
4. Pour into sheet pans and set in the fridge to let the toffee cool.
5. Once the toffee has cooled, remove it from the refrigerator.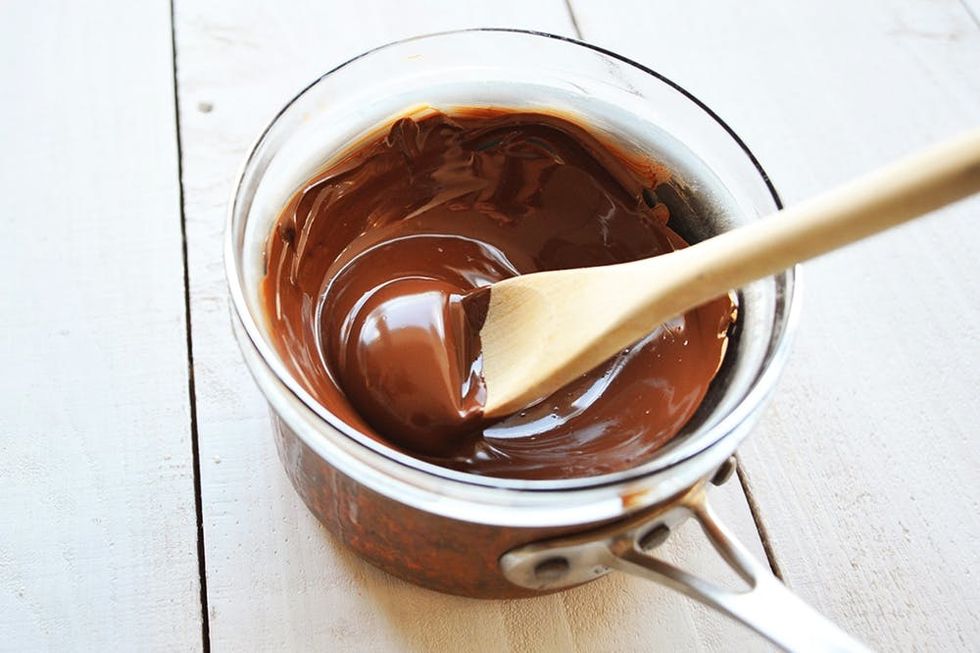 6. Melt the two types of chocolate over a double boiler, stirring to combine.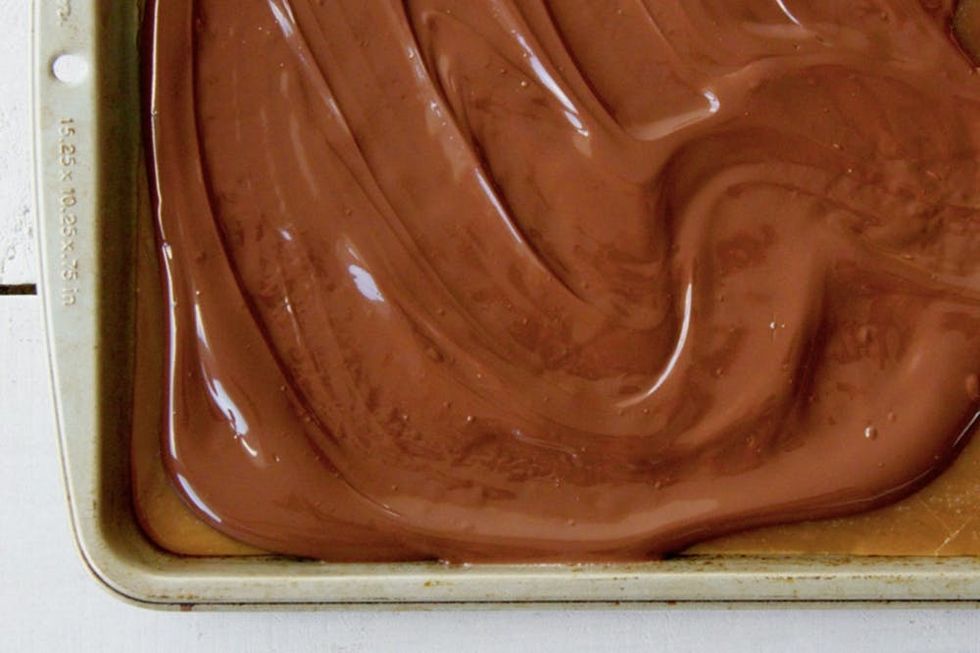 7. Once the chocolate has melted, pour it onto the toffee, smooth with a rubber spatula. Then sprinkle the chopped toasted almonds on top. Work quickly, because you don't want the chocolate to cool before the almonds stick!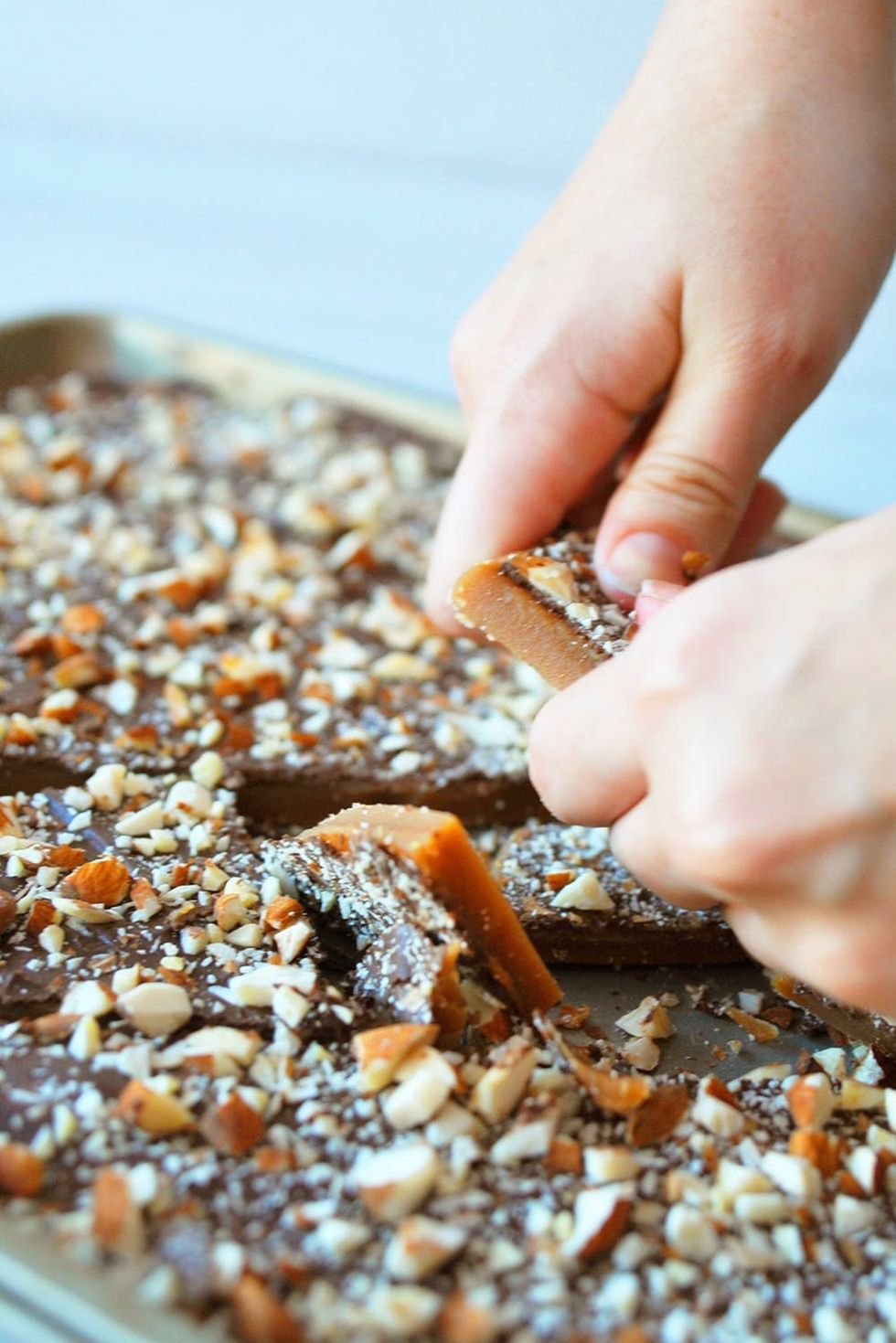 8. When the chocolate has cooled, use your hands to crack it into pieces.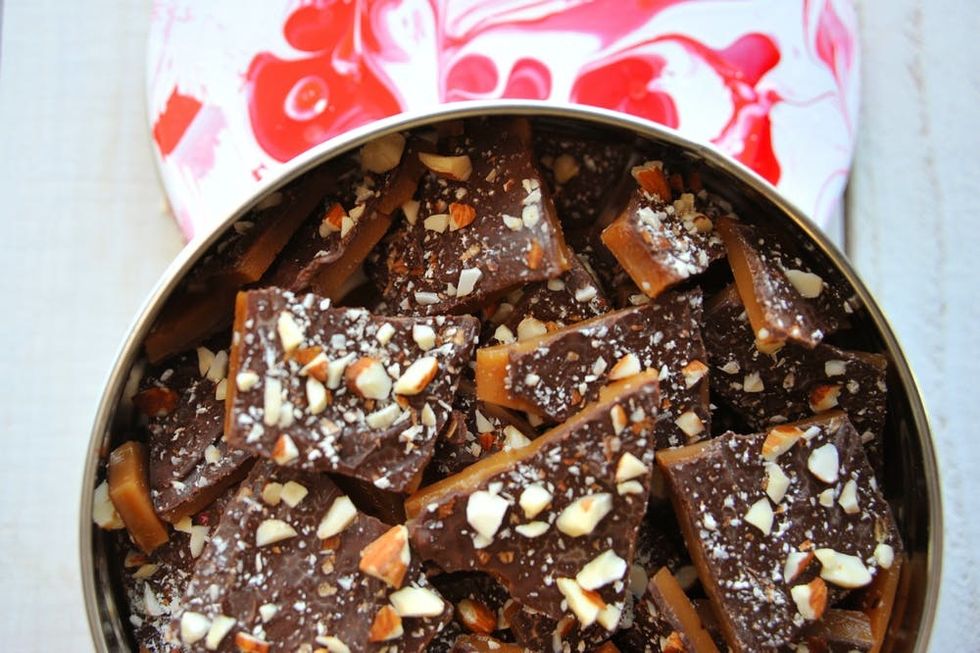 9. Pack them in a tin and enjoy!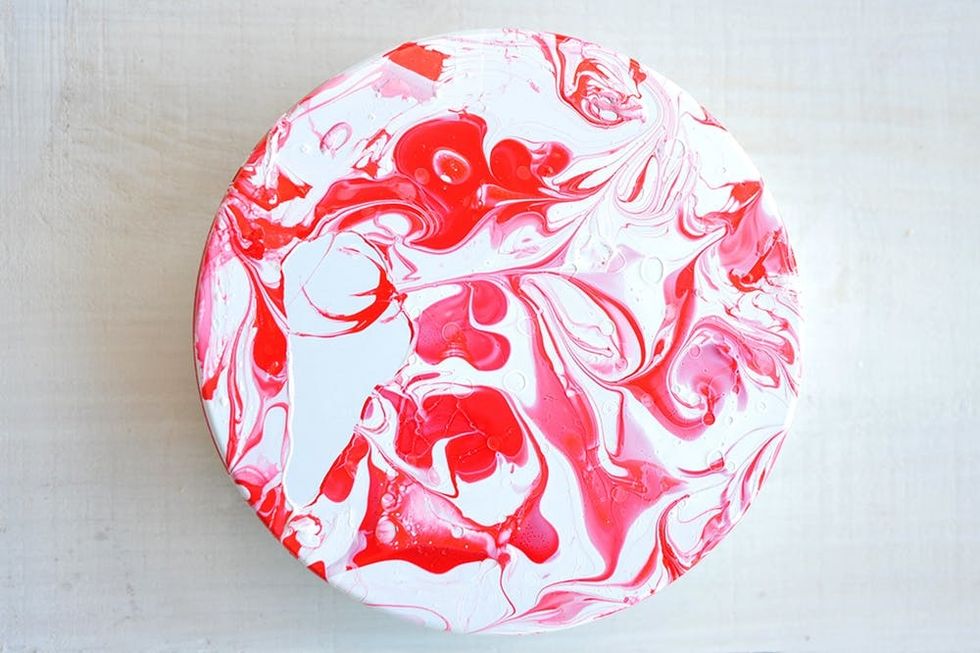 We packed the toffee into a marbled tin (using nail polish marbling — so easy). If you can resist eating all the toffee (a serious challenge), the candy makes a great gift.
FEATURED PRODUCTS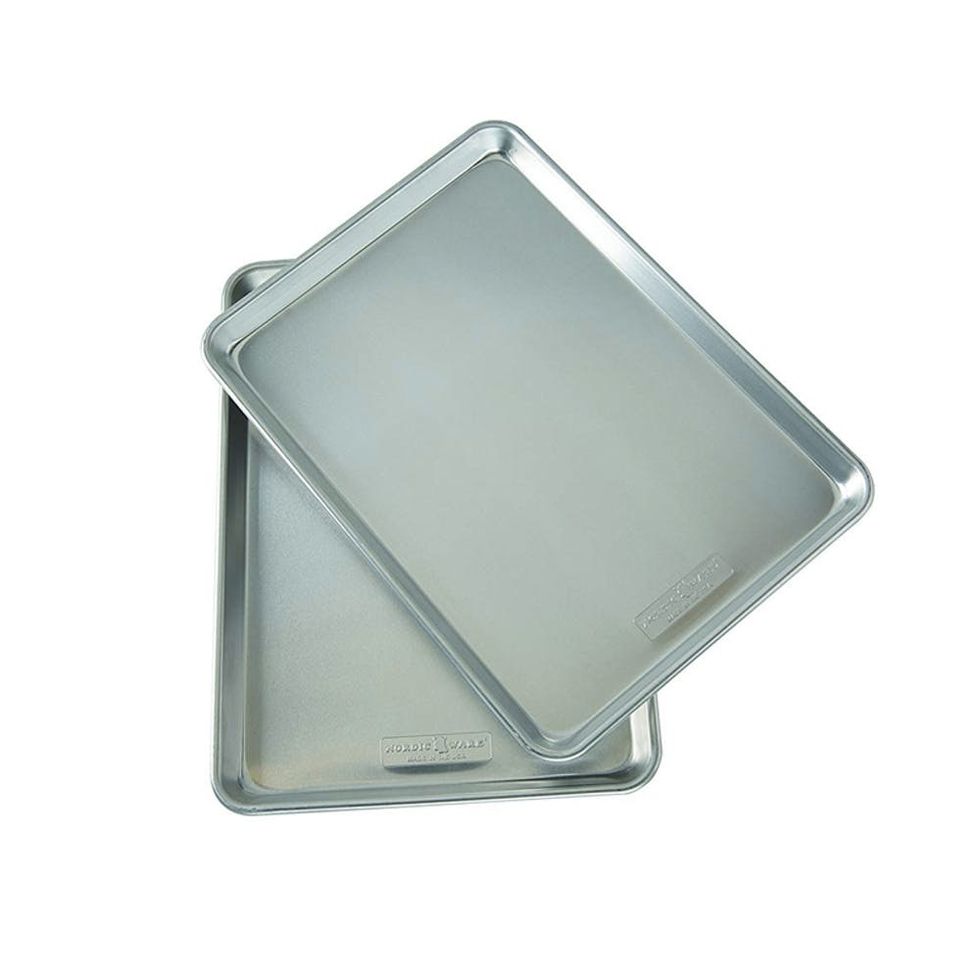 Sheet Pans
$24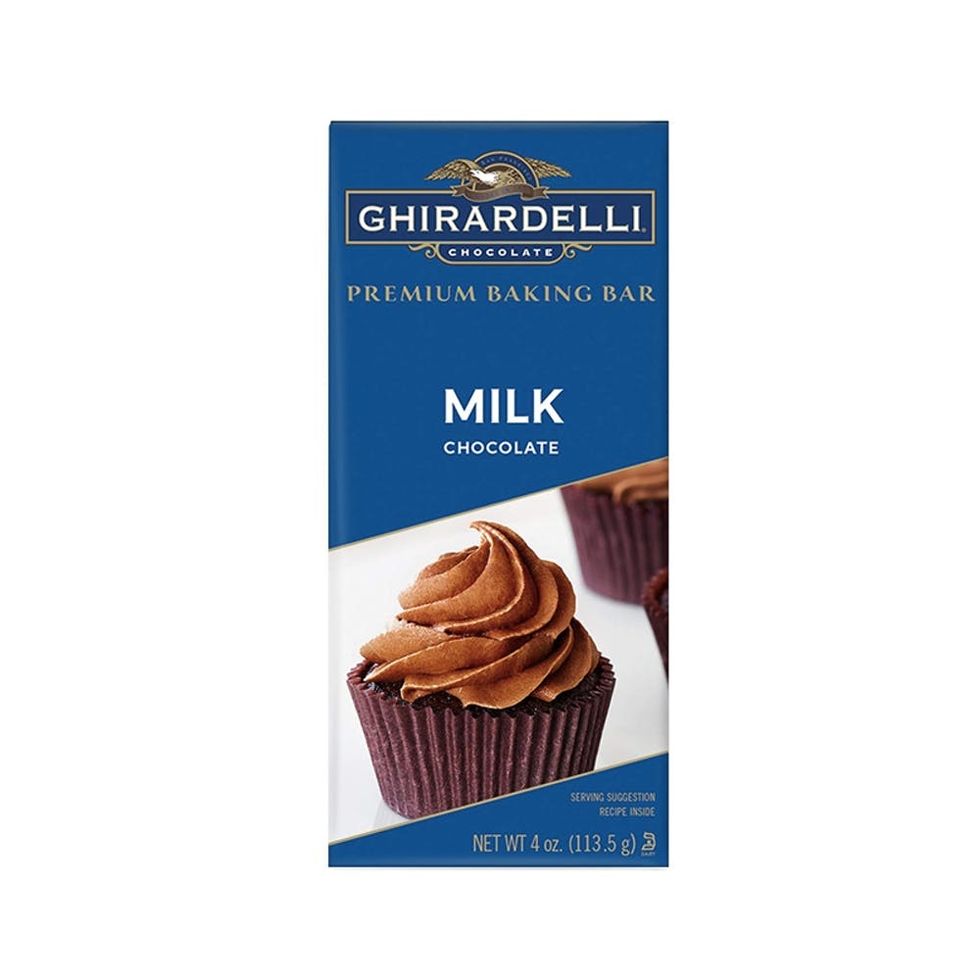 Milk Chocolate
$10
Steel Tins
$16
Share photos of your toffee with @britandco on Instagram so we can check out the goods.
(Recipe via Claire Thomas; photos via Brit + Co)
Originally published December 9, 2015
Brit + Co may at times use affiliate links to promote products sold by others, but always offers genuine editorial recommendations.
DIY Recipes