The 2-Step Trick That Will Overhaul Your Night-Out Makeup Routine
Sep 24, 2015
When we think red carpet makeup, the looks we tend to envision are always glamorous and largely over the top — the kind of intricate eye or surgeon-precise lip that only a celebrity makeup artist would count as easy. But the at last major awards shows, the Emmys, A-listers from Taraji P. Henson to Sarah Hyland were using a mind-blowingly simple product to make their eyes pop: silver eye shadow. The lazy girls in us couldn't help but get excited, because thanks to the inspo from these leading ladies, it'll only take *you* two steps to get a dreamy metallic eye you can wear toned down for day or turned up for night. Scroll through to learn how to DIY this simple but so-gorg look.
---
Prep: Flawless Face + Orchid Lip

Follow this tutorial to get your base makeup on. If you're going for a night out or event-worthy look, go slightly heavier with your bronzer and opt for a shimmering pink blush to complement your eyes.

Step 1: Highlight

Using an eyeshadow brush, apply a shimmering cream or off-white shadow to your brow bones and the inside corners of your eyes, blending slightly onto your eyelids. I am using Virgin from the Urban Decay Naked Palette ($54).

Step 2: Pop of Silver Shimmer

Now to drive this look home, hit the inside corners of your eyes with a bright shimmering silver eyeshadow like Kat Von D Metal Crush Eyeshadow in Static Age ($21). This will give you a fancy polished finish that looks more complex than it is.

Finishing Touches: Eyeliner + Mascara

Seal the deal with black eyeliner on your upper lash line and apply a couple coats of your favorite mascara.

Such a pretty pop! And you're good to go for the night, just like that.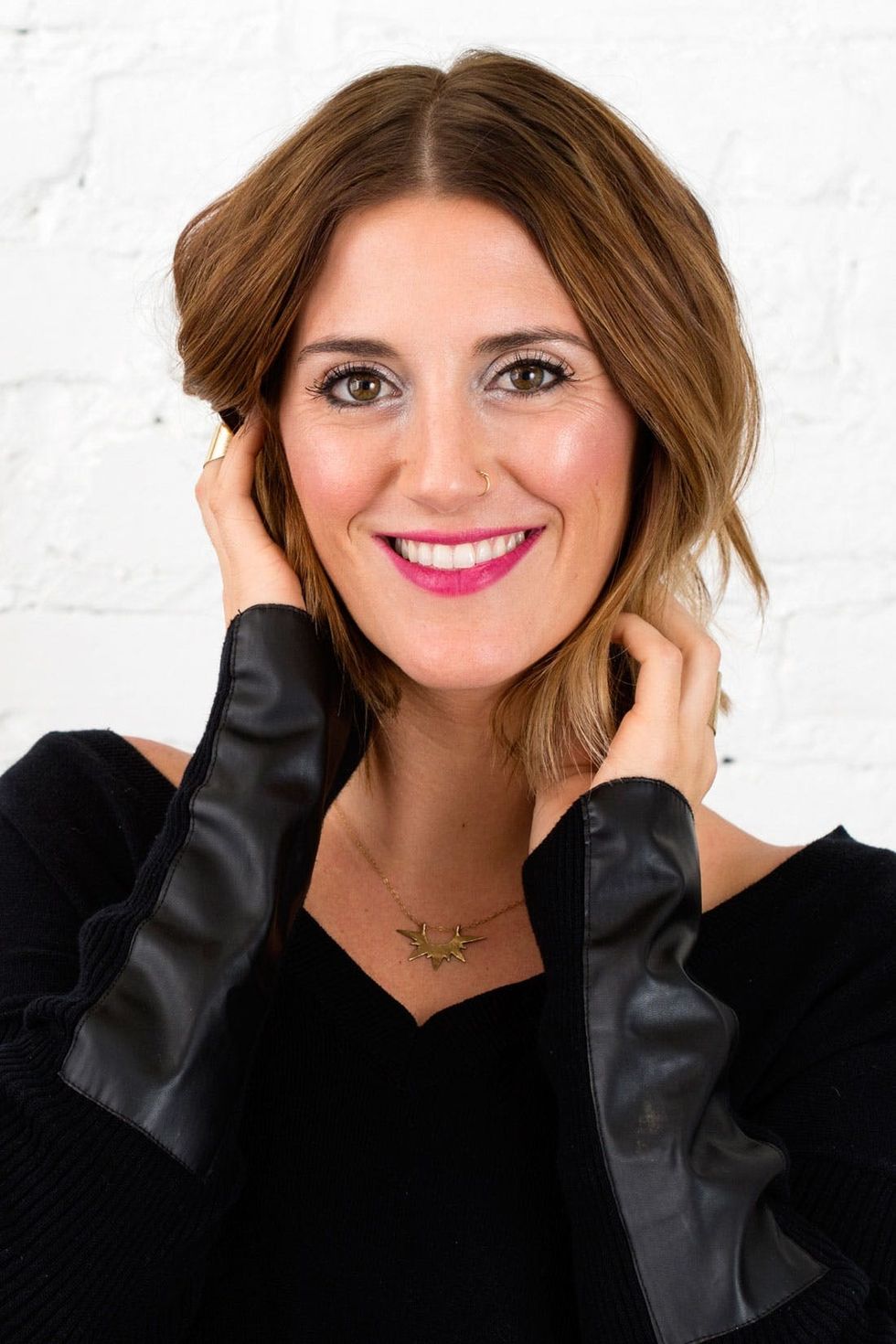 What's your go-to going-out beauty hack? Tell us your favorite way to wear metallic makeup in the comments below.
Misty Spinney
Misty Spinney is a hair stylist, makeup artist, and fashion stylist with a strong background in design and deep passion for creativity.
DIY Beauty