This Woman Is Leading One of the World's Biggest Pride Festivals Through Troubled Times
Jun 16, 2017

Ladies First highlights women and girls who are making the world better for the rest of us.
---
To the north, many Canadians take pride in Prime Minister Justin Trudeau's recognition and support of the LGBTQ+ community, and last year, images of his historic appearance at Toronto's Pride Parade became iconic — he was the first sitting PM to march in the Parade.
But Pride Toronto — one of the world's largest Pride festivals — also faced some controversy last year, the effects of which carry into this month's celebrations, and its new Executive Director Olivia Nuamah is facing the transition head-on.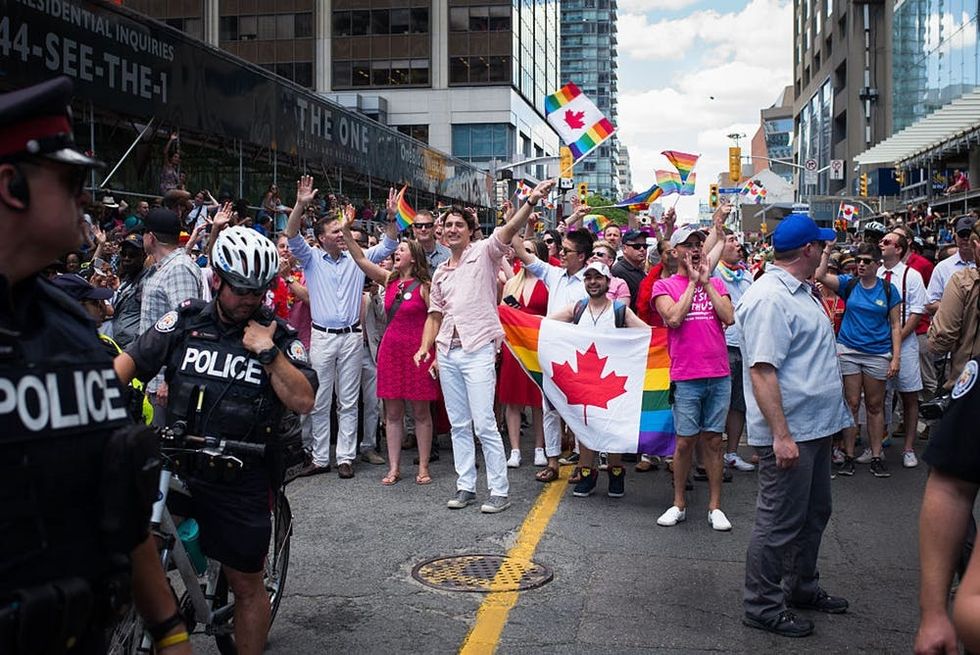 During the Pride Parade last June, Black Lives Matter Toronto staged a sit-in protest, bringing the Parade to a temporary stand-still. BLM had a list of demands that included, among other things, adequate financial and logistical support for community stages, prioritizing hiring people from vulnerable communities and the removal of police floats from the parade. Then-executive director Mathieu Chantelois signed the list, agreeing to the demands, and the parade resumed. In January, Pride requested that uniformed and armed police not march in the parade (though Pride did issue a statement to "welcome and encourage … LGBTQ+ police officers and their allies [to] march in the parade" as long as they abide by the above conditions), and in late May, Toronto city council voted to continue to fund Pride amid the ongoing tensions.
It would be a difficult situation for anyone to navigate, but Nuamah said she didn't consider that the challenge was too much, nor did it discourage her from taking on the new role — in fact, she was motivated by it.
"Actually, I felt my skills lent themselves to these particular challenges and I was excited at the thought of being given the opportunity to try," she told Brit + Co in an email. "I am excited by facilitating conversations between the community and public services and this seemed like a great opportunity to try something new."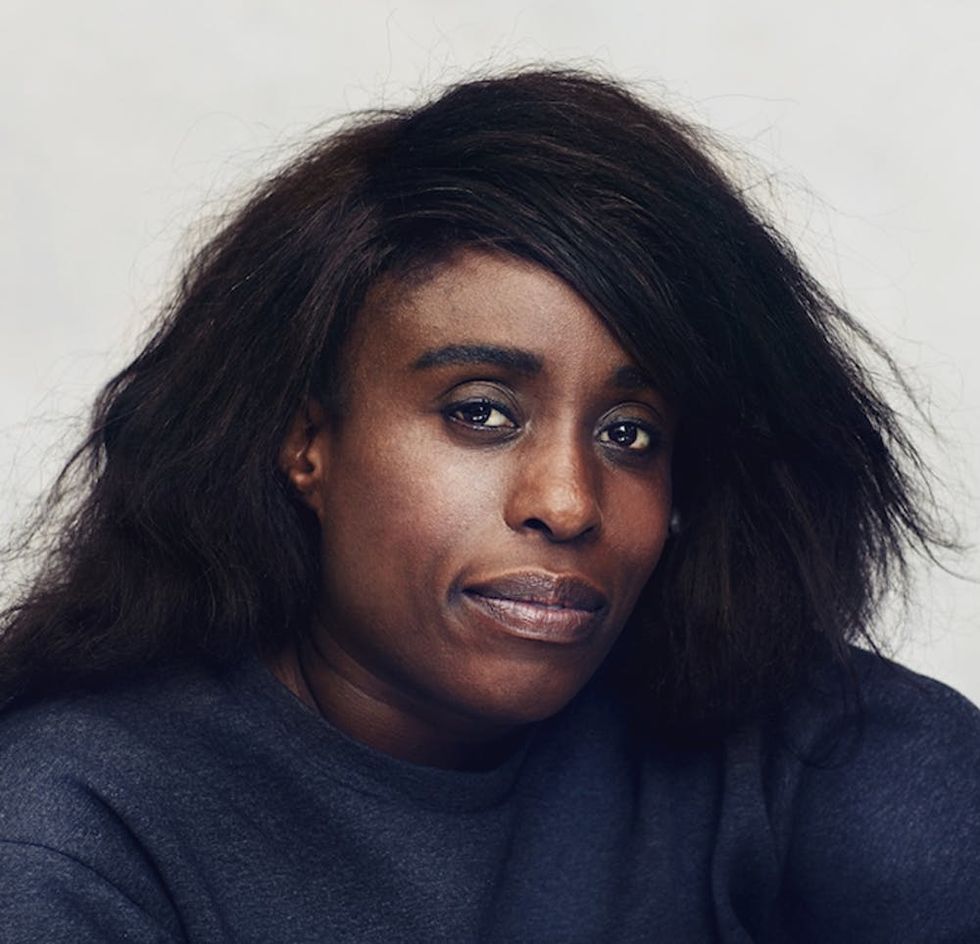 Nuamah, who has over 25 years of experience working in both non-profit and government, has also spent the past few years as a Pride volunteer. Coming on board as the new Executive Director certainly had its challenges, but Nuamah is proud to be at the helm of a community that cares about not just pulling off a great festival, but about its social impact and its political roots.
"The part of Pride Toronto that I am most proud of are the hundreds of volunteers that dedicate their time and efforts to making sure that this festival welcomes everyone, and ensures a safe space for people to express their identities," she says, noting that Pride is the best example of a community working together to make a difference. "It is remarkable how extraordinary communities can be when they come together."
Pride Month does — and should — conjure images of marches, massive parades, and rainbow flags galore, but while the celebratory nature of Pride is one of its trademarks, it's also more than a big party: It's also a time to consider true diversity, including the uneasy truth that some communities are not afforded equal representation, safety, or opportunities.
"We are starting to see Prides all over the world start to have conversations about queer and trans communities of color and their lack of rights and access to entitlements," she says. While the current state of Pride Toronto might be seen as a test for some, Nuamah sees it as an opportunity. "I think [BLM's] appearance at Pride Toronto's parade has spawned a lot of good conversations — and perhaps some discussions about the future of what liberation means in all of our communities."
Pride Toronto's festival weekend takes place June 23rd- 25th, and its 37th annual Pride Parade takes place on Sunday, June 25th.
Do you plan on attending a Pride Parade this year? Tells us over @BritandCo.
(Photos via Olivia Nuamah, Ian Willms/Getty)
Nicole Villeneuve
Nicole is an entertainment and lifestyle writer covering pop culture, news, and cool women doing cool things. She likes yard sales, MTV's Teen Mom, and putting too many memes in the group chat. She lives in Toronto.
Current Events