How to Pack the Fastest Lunch Ever
Dec 17, 2015
Packing lunch in the morning can be a real time-suck, especially when you are trying to get out of the house on time, so we've teamed up with The Quaker Oats Company to share some #OffYouGo tips and tricks to help you make your kids' lunches quickly. That way you'll spend less time behind the kitchen counter and more time eating a healthy breakfast with your family before the day begins. After all, those precious moments of QT will create connections with your loved ones.
---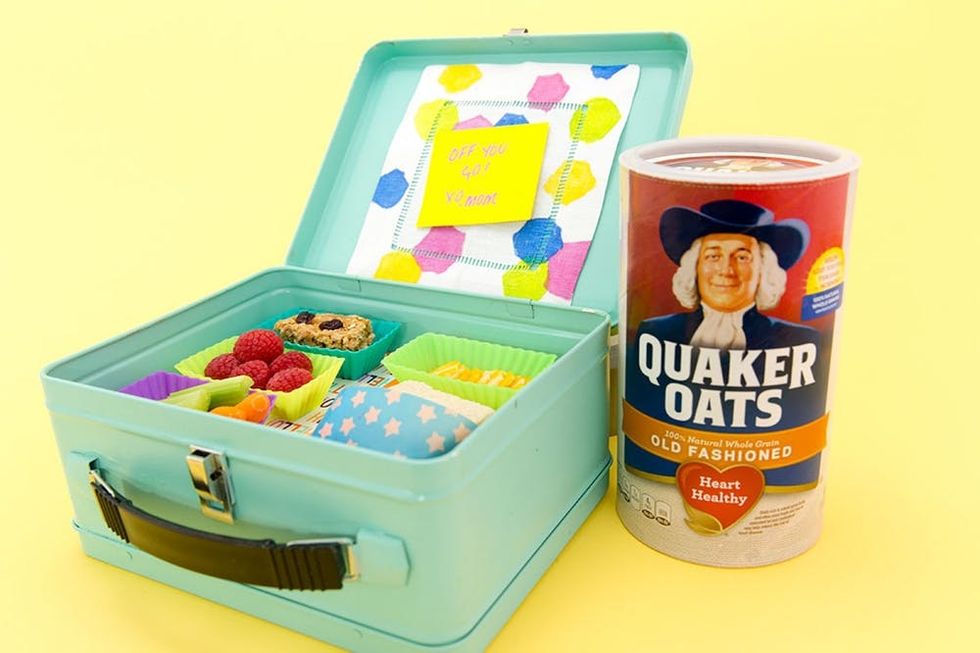 Materials:
— lunch box
— cupcake liners
— napkins
— sponge ice pack (2 new sponges + sealable plastic bag)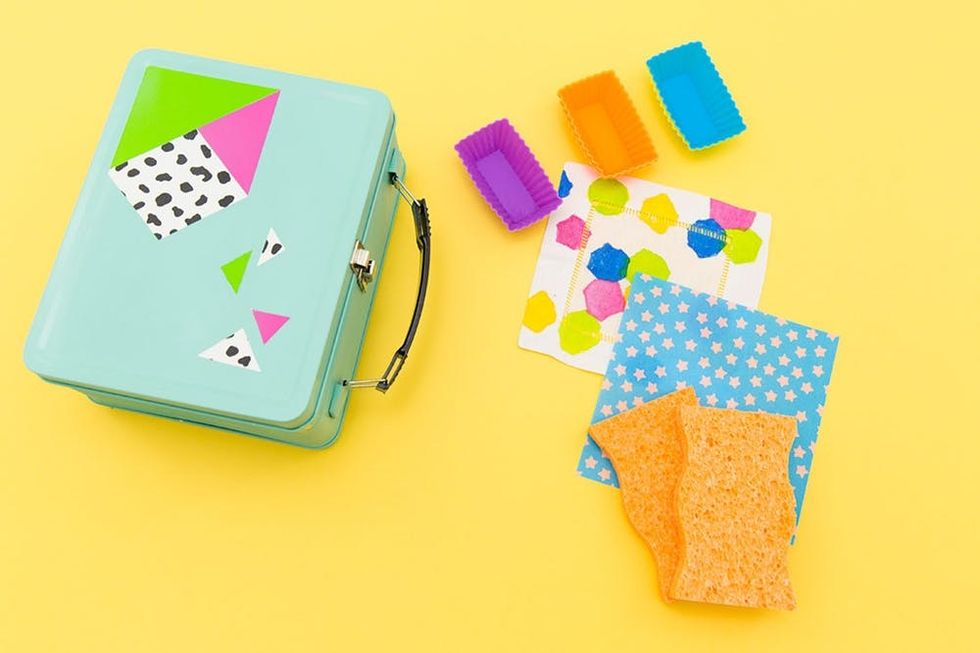 Ingredients:
— fruit
— veggies
— sandwich
— crackers
— oatmeal bar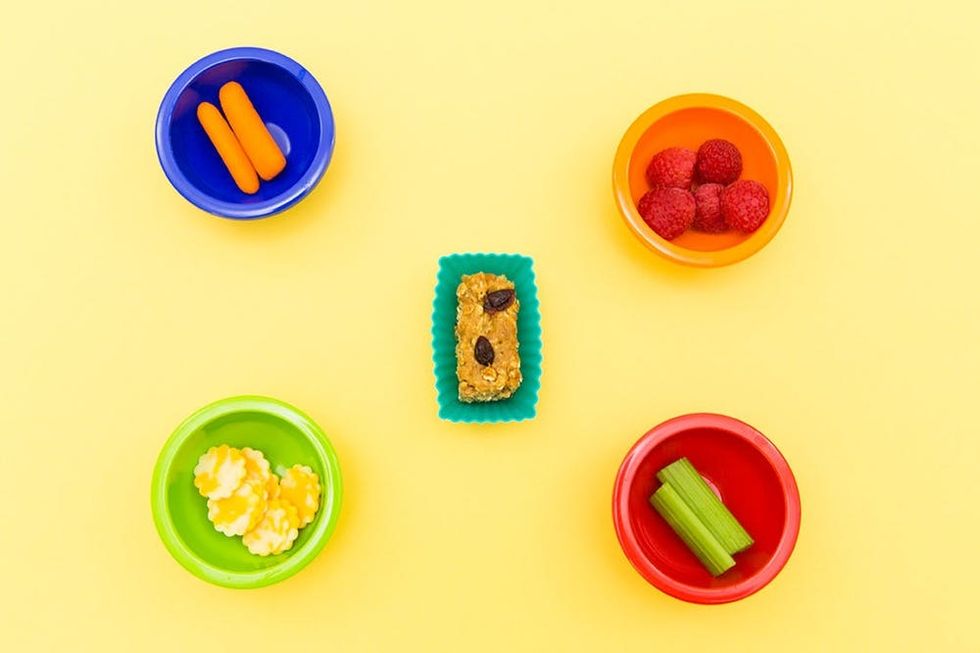 Gather your supplies and let's make lunch!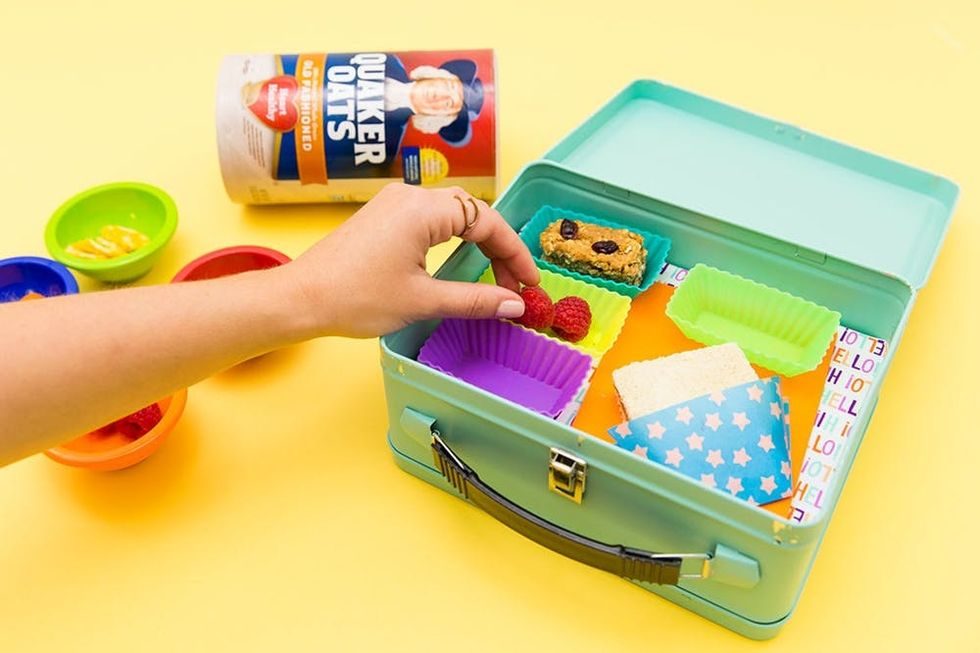 Add a napkin, sandwich and cupcake liners. Then fill the cupcake liners with healthy snacks like an oatmeal bar, fruit and veggies.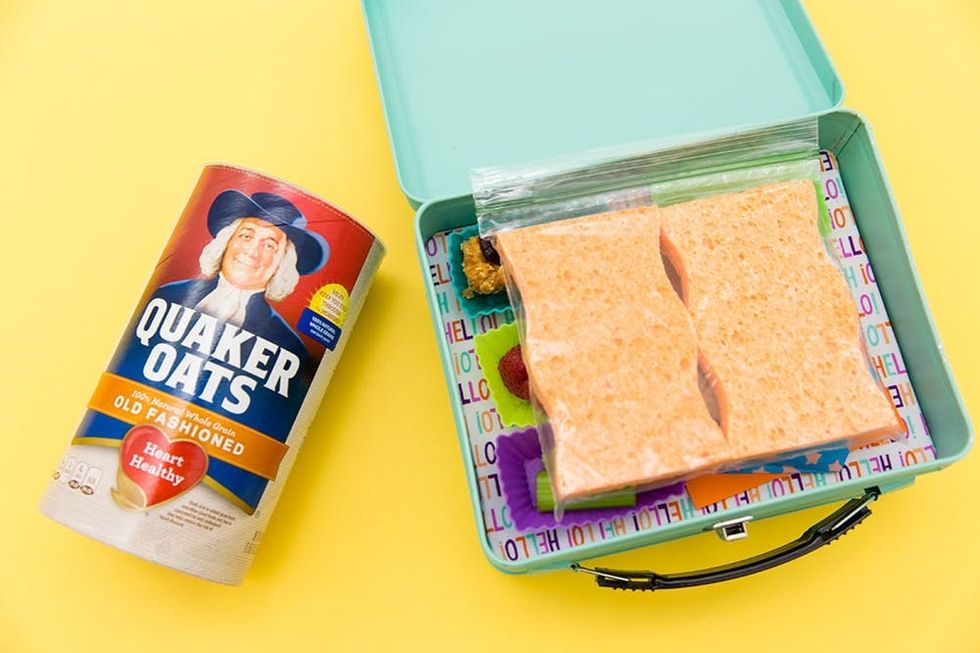 A really great way to keep your kids' lunch cold is to freeze unused wet sponges and then put them in a sealable plastic bag. Such a great ice pack hack!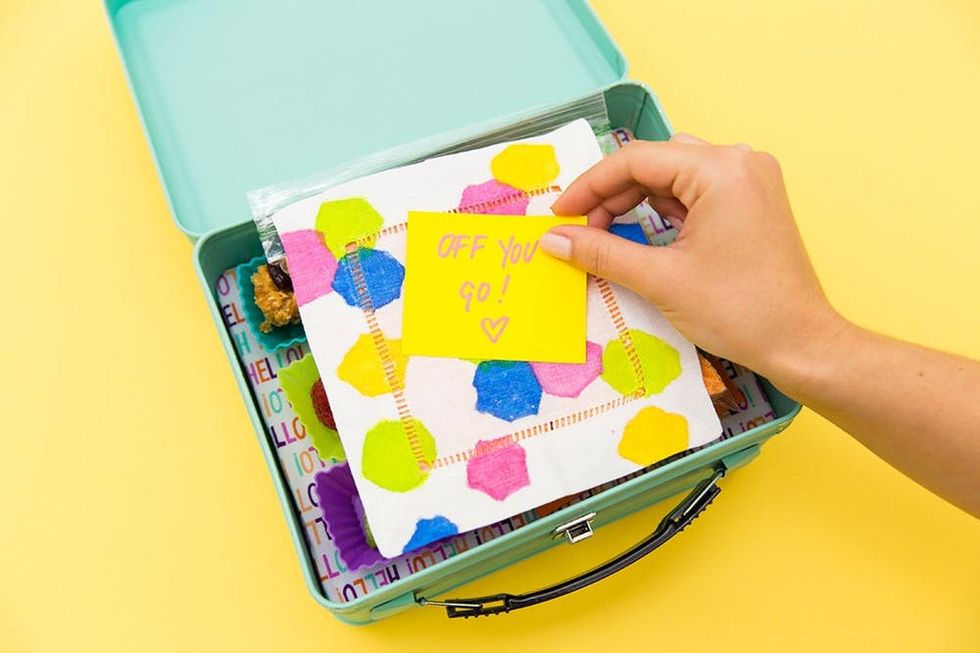 Pro tip: always leave a note :)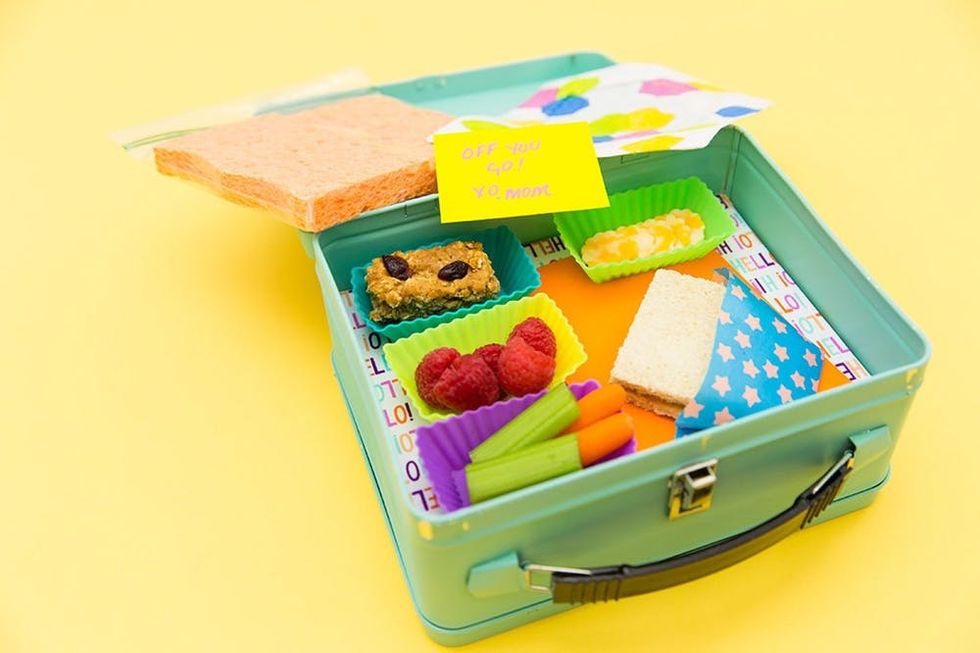 Close it up and #OffYouGo!
What shortcuts do you use to make lunches quickly? Let us know in the comments.