Meet 4 Moms Who Are Changing the World, One Innovation at a Time
May 05, 2015
It's Mother's Day WEEK, and today we're turning our attention to four brilliant, beautiful, totally inspiring moms who spend their days innovating to change the world. It's all part of an exciting series with GE that focuses on tapping into technological creativity in every mom, sister and aunt. Whether fixing, hacking or redesigning things, moms have a knack for engineering solutions in unexpected places and achieving feats of greatness on the daily.
We hope these stories inspire you as much as they inspire us — these women are seriously badass!
---
DANIELLE MERFELD // ELECTRICAL ENGINEER AT GE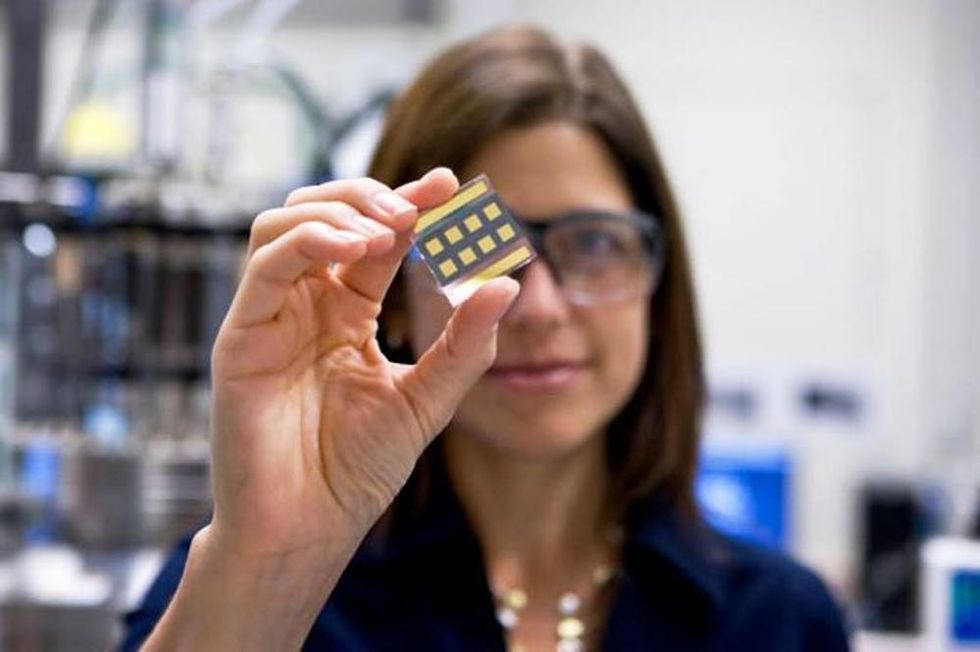 Based in Schenectady, NY, GE Electrical Engineer Danielle Merfeld is one seriously inspiring lady. Her interest in electrical engineering stemmed from a love of lasers — the very fact that we can convert electricity to light sparked (pun intended) something in Danielle. Now she spends her days engineering new ways to create lighting that uses less energy to make the world brighter, more efficient and more connected. We can certainly get behind that.
Read on to learn about her story, what inspires her and what else she loves to make!
Tell us your story.
I always loved lasers and thought that being able to convert electricity to light was just about the coolest thing ever. I was especially interested in how LED lighting could be powered using much less energy than conventional lighting, and how this could lead to improvements in the lives of people around the world. This interest expanded to other electrical solutions that can make our world safer, cleaner and more connected. For me it is all about people. Being part of a dynamic team than can help make a difference globally has kept me active and engaged. It is a pretty great community.
What inspires you? Why do you love to innovate and create?
I love to imagine how people's day-to-day lives can be improved through advanced technology. Solar and wind-based power generation are cleaner ways to generate electricity. Improving fuel economy for locomotives, aircraft, and hybrid cars leads to reduced emissions, helping to sustain our environment. In the healthcare arena, technology can enable the use of lower doses of X-Ray to image the body, or the ability to see more fine detail to help diagnose disease earlier. Innovation through technology is at the core of what will sustain the human race and improve lives.
What's one piece of advice you'd share with other budding female engineers, innovators and makers?
Have confidence. It is daunting to imagine having to know all of the answers to solve the world's toughest problems, but you don't have to! Almost all of the big problems are multidisciplinary and need a diverse team with different skills coming together to solve it. This means that teamwork, communication, and perseverance are all critical additions to the fundamental technology skills you learn in school.
Do you have any other creative hobbies?
I love to paint, especially colorful scenes. I love to pick a very limited palette and see how many colors I can create. I also love making my three kids birthday cakes every year. I ask them what they want and then am challenged to design and "build" something that will really wow them. Believe it or not, my engineering skills usually come in very handy!
Anything else you'd like to share?
There are many other moms where I work and I love sharing my tricks for how I get the most out of work and time with my three kids. Having twins was like getting a crash course in time management and life hacks. It is a great feeling to work in a community where I can share these with other Mom engineers – and learn from them too!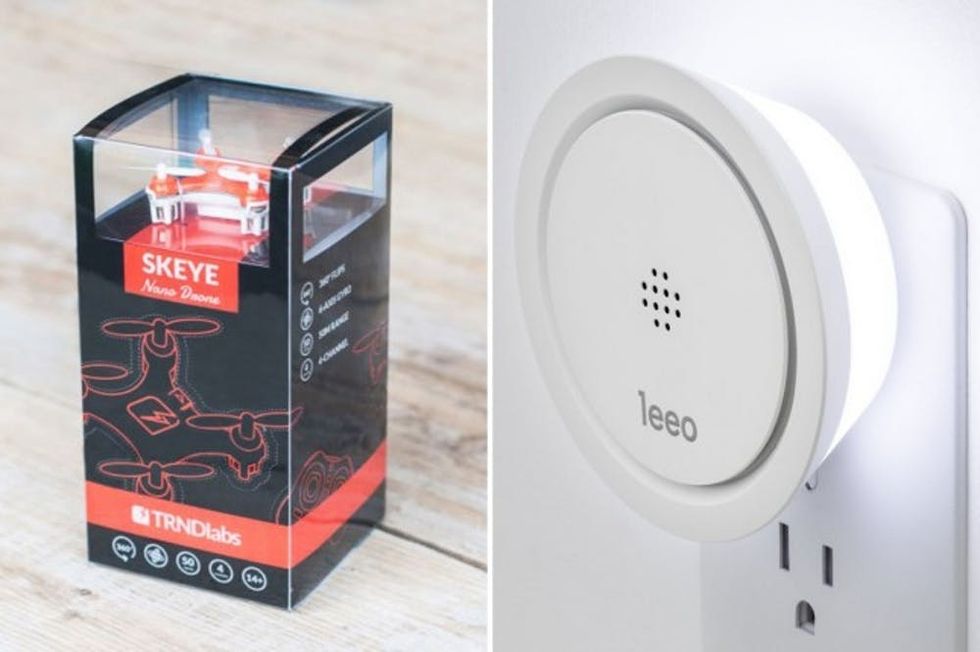 We also asked Danielle to pick her favorite items from The Maker Shop and can't say we were surprised with her picks! The SKEYE Nano Drone ($49) is literally the world's smallest quadrocopter. On the right we've got the Leeo Smart Alert Nightlight ($99), a beautiful and practical nightlight that connects you to the smoke and carbon monoxide alarms in your home via your phone.
LISA FETTERMAN // FOUNDER OF NOMIKU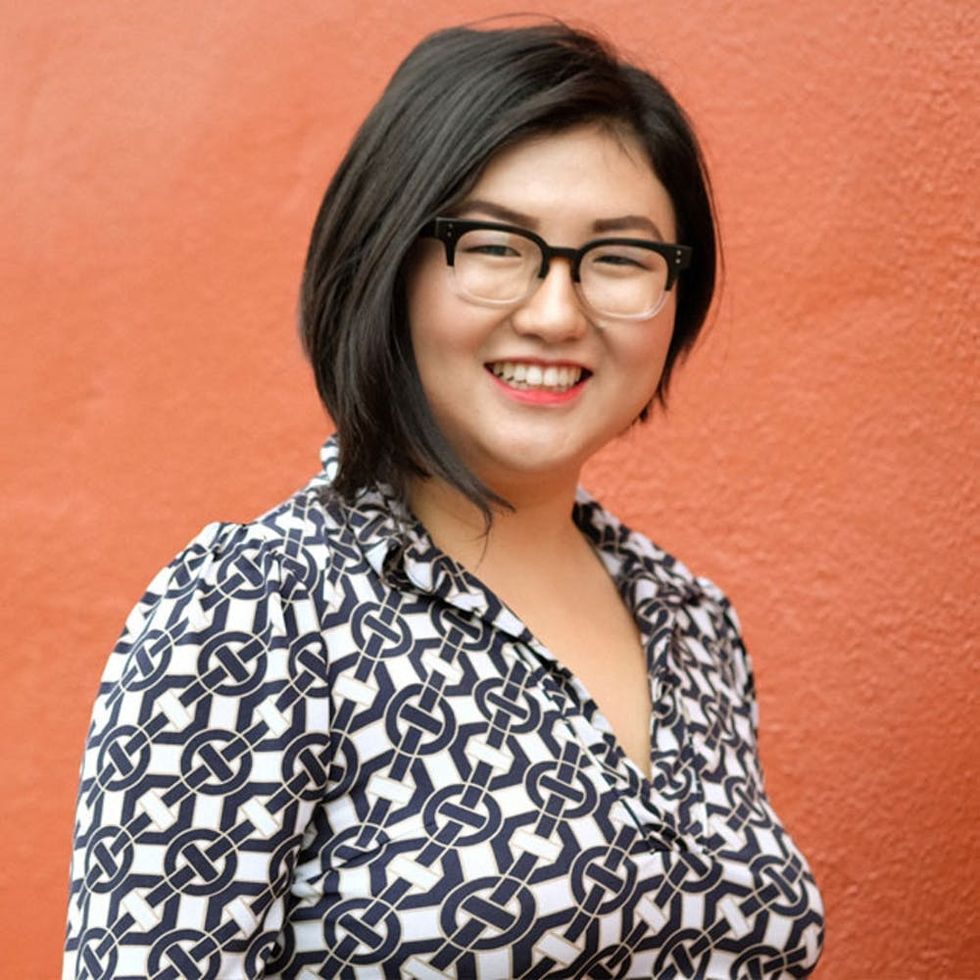 Next up, we interviewed Lisa Fetterman, the founder of Nomiku, a cooking tool that to help you craft a dish that's way more delicious and just about as easy as microwavable mac and cheese. How does it work? It uses the "sous-vide" technique of cooking food in airtight bags within a water bath. A pot, water and Ziploc give you the water bath and Nomiku controls the temperature and time with an intuitive touchscreen and a knob. Still sound complicated? We promise — it's as simple as can be. And you can get it in our shop!
Tell us your story.
I am a classically trained journalist from the Arthur L. Carter School of Journalism at NYU. I loved writing — for me it meant creating something from absolutely nothing as quickly as possible. I loved that I could live a different life every week through meeting my heroes and people I found absolutely fascinating. Eventually I got tired of being the record-keeper rather than the record-holder and decided to make my own company. I definitely couldn't have gotten to that point though without seeing the miracle that is human will from my interview subjects like Harvey Pekar or Belle Yang.
My main interest is people. I love people and the way their minds work. I could talk to any person off the street for hours. I'd just sit there sipping on some hot tea and listen, listen, listen and soak up all of that goodness. Basically I'm crazy for stories. When I was little, the highlight of my day was when my dad would tuck me in and tell me stories of when he was an entrepreneur. I would retell them in the schoolyard the next day to a rapt audience.
People always say that they want to be a doctor because they want to help people, but engineers and makers are what make the world go round. Pretty much every object you interact with and see was created by a person. The world around you is a construct of a minute amount of people, and it's powerful to be among the elite. The thing is, it shouldn't be an elite thing to do — everyone is born to make. To make and to engineer is the ultimate expression of your potential from within, and it's going to make you feel good.
What inspires you? Why do you love to innovate and create?
Passion inspires me, if anybody is excited about something. Football, food, lyrca leggings, jewelry, spelunking or code, I can't help but get sucked into their energy forcefield! Give me a day with a passionate person and the next day I'll probably wearing a t-shirt reppin' their dream because I am so inspired. I'd then spread their story, go for it myself. An example is when my creative director Monica introduced me to Krav Maga. I signed up for classes because of her passion! I got totally beat up and it was so much fun.
I love to innovate and create because it's like walking a city and finding an undiscovered treasure to call my own. There's a saying that there's nothing new under the sun, but there was never a Lisa Q. Fetterman under the sun before. I'd never done "xyz" and I want to do it!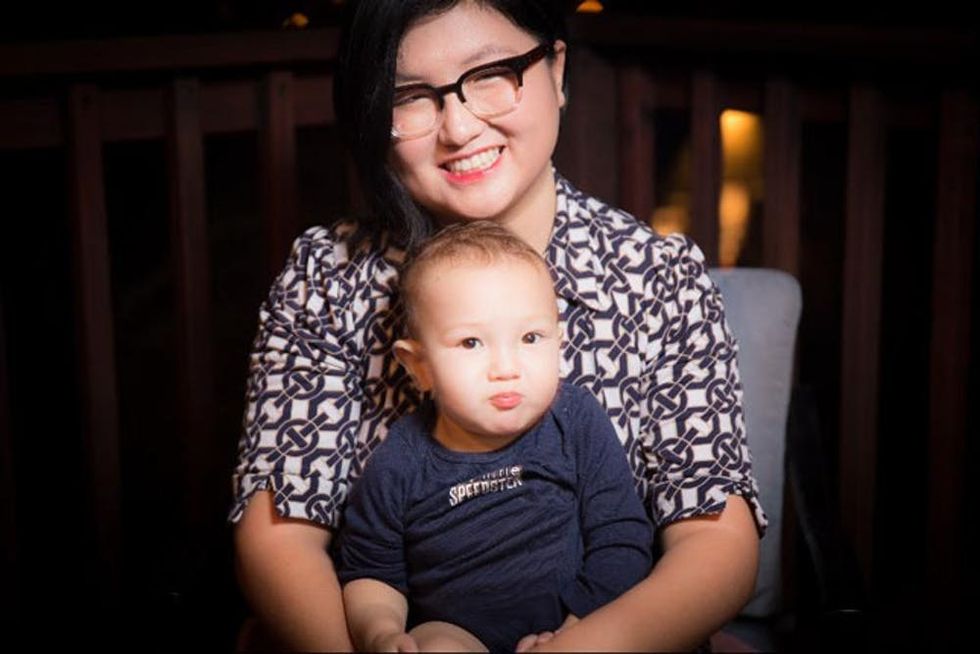 What's one piece of advice you'd share with other budding female engineers, innovators and makers?
Get real life experience, dive in before you think you are ready and learn as fast as you can. If you're in college and you're thinking about taking the summer off, DON'T. Get an internship and apply everywhere. The best way to get the most out of an internship is to build relationships, even on a personal level.
Find a mentor. This can be really difficult and take time. Be open to mentorships with multiple people of different backgrounds. Mentorships are two-way street, they evolve just like any other relationship. It should feel natural and both sides should be happy and gaining value. It's like what Sheryl Sandberg wrote in Lean In — you shouldn't just walk up to someone and ask them to be a mentor. You all have to click, and you should see yourself becoming friends with this person.
I have a lot of people to talk to and bounce ideas off of who aren't afraid to tell me I might be wrong.
Do you have any other creative hobbies?
Well obviously I love cooking, but now I'm getting into baking! Baking is so easy — all you have to do is follow the directions to a T and you're good to go. It's more like chemistry, whereas cooking savory food is like being Jackson Pollock.
I enjoy hacking and soldering as well.
Anything else you want to tell us?
Every morning when I wake up I feel so happy that I dance round. My baby gets really excited and then joins in — totally makes my day every day!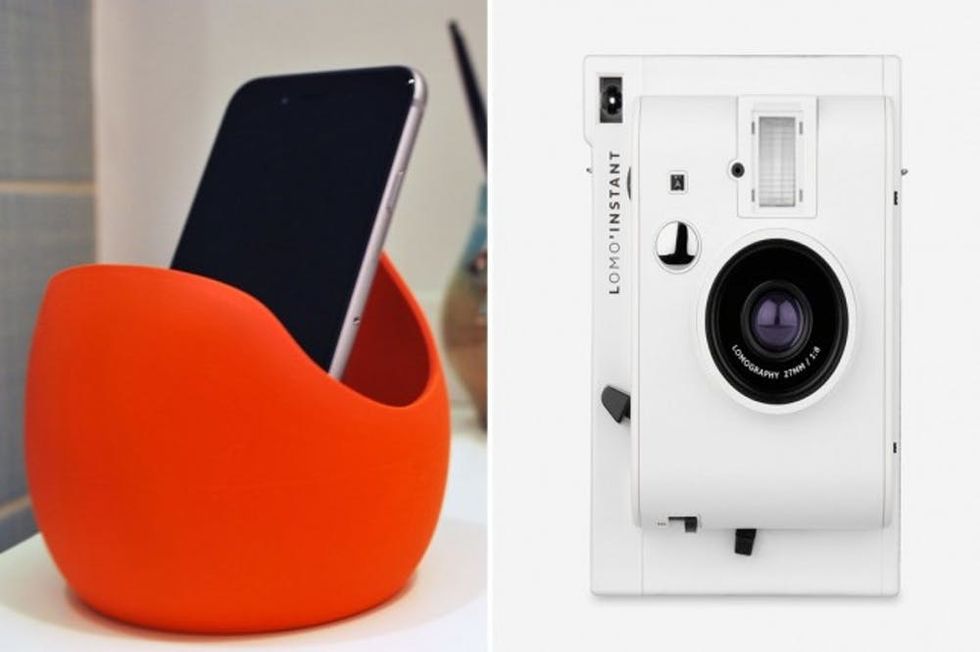 As for Lisa's favorite picks from The Maker Shop? She's all over the map. She owns and swears by the Bheard Sound Pod ($35) — she uses it to play music for her 18-month-old Zech, who she let us know is "such a funny and enthusiastic dancer." Like Danielle, she loves the Leeo Smart Alert Nightlight ($99) and has her sights set on the Lomo'Instant Camera ($119) as a gift for her husband (and co-founder).
PU MA // SENIOR SOFTWARE VERIFICATION ENGINEER GE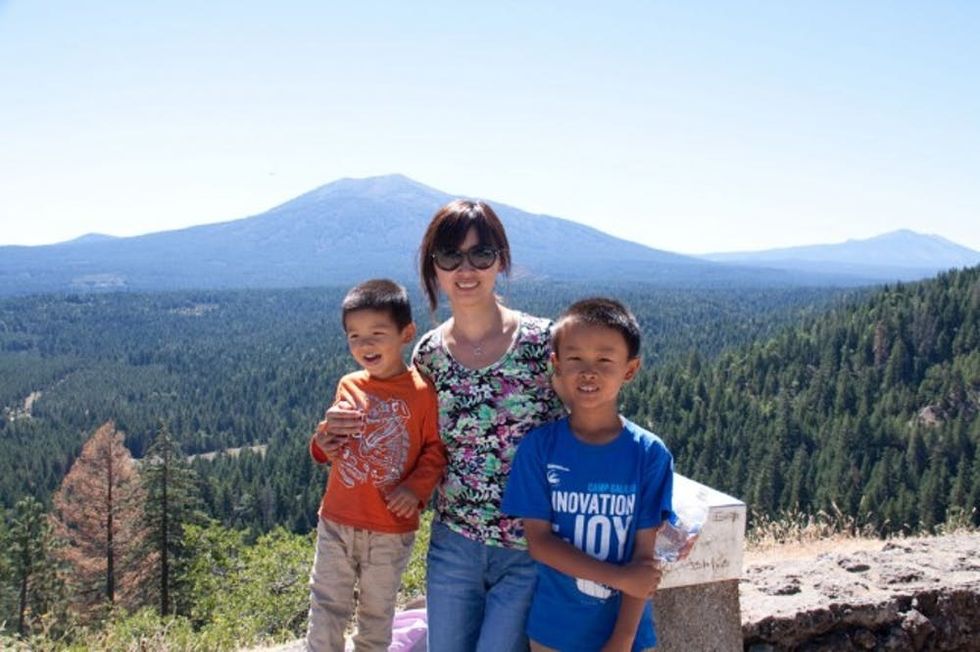 The third inspiring mama on this list is Pu Ma, a Senior Software Verification Engineer at GE based in Sunnyvale, CA. What does being a Software Verification Engineer mean? For Pu, it means working in the medical healthcare area to make a difference. In particular, she recently spent time working on the Invenia™ ABUS, a new imaging technology proven to help clinicians find more cancers in women with dense breasts than mammograms alone (See source at the end of this post). Pu's work can help save people's lives — and that is just one of the reasons she is a major inspiration to us.
Tell us your story.
After I got my bachelor of Engineering in China, I went to Canada to pursue my Master of Applied Science degree in the Electrical & Computer Engineering department. My research was about automatically detecting tumors in MR brain images, which started my interest in the medical imaging area. I think it is very meaningful to work in the medical healthcare area since I can contribute my knowledge and experience to the products which saves peoples' lives. I am very glad I've had the chance to work on Invenia Automated Breast Ultrasound (ABUS) at GE healthcare to help improve women's health in the world.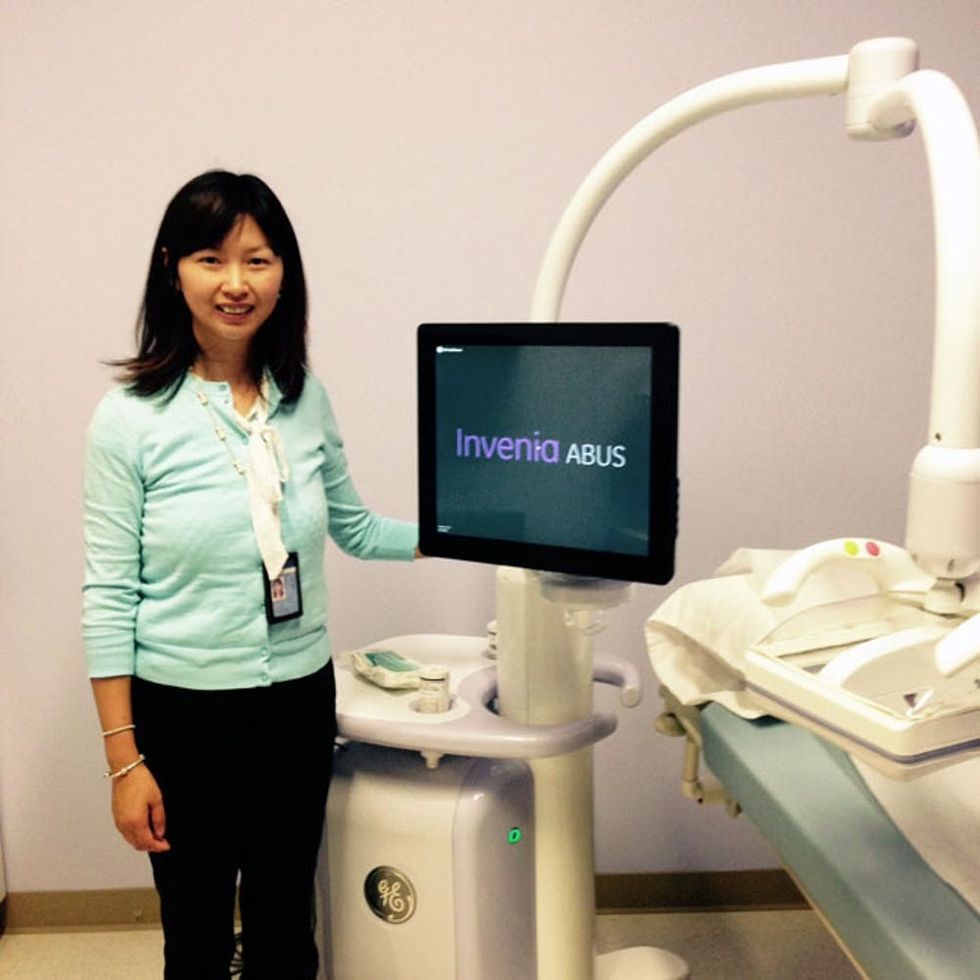 What inspires you? Why do you love to innovate and create?
Great products — products that can save people's lives — inspire me. I love to try new technology and ideas at work as much as I can to work more efficiently and improve the product quality.
What's one piece of advice you'd share with other budding female engineers, innovators and makers?
Working smart and having time management skills are very important as a mom and engineer. This will allow you to get your job done more efficiently and at the same time spend more time with your kids.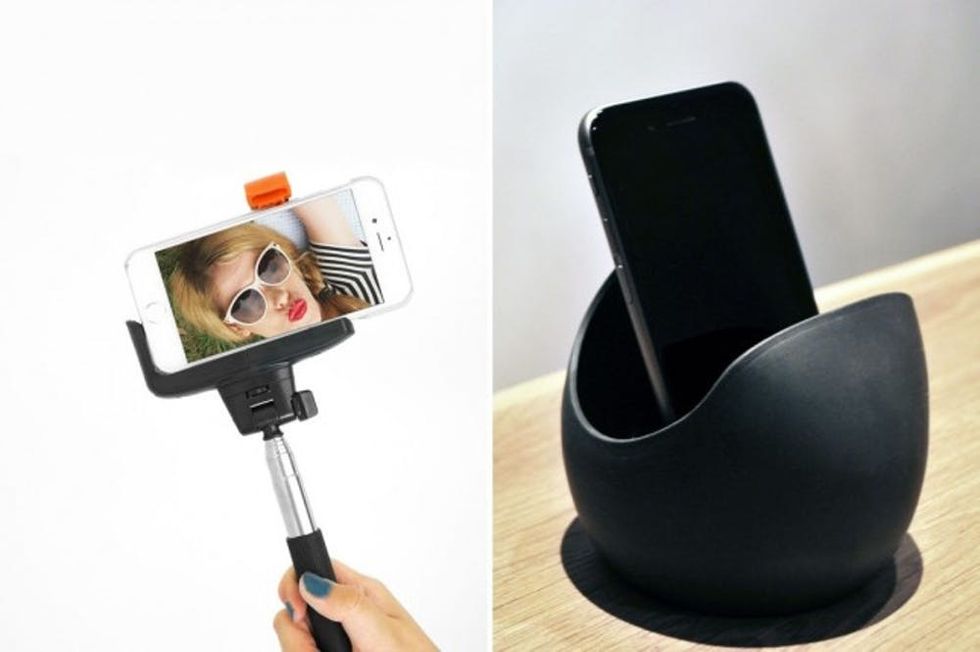 When Pu took a virtual trip to The Maker Shop, the Bheard Sound Pod ($35) also jumped out at her. Who doesn't love something that amplifies music without the use of power? She also picked out the Bluetooth Selfie Stick ($35) for capturing her favorite moments, whether on the job or off.
SANDRA LIU HUANG // DIRECTOR OF PRODUCT MANAGEMENT AT QUORA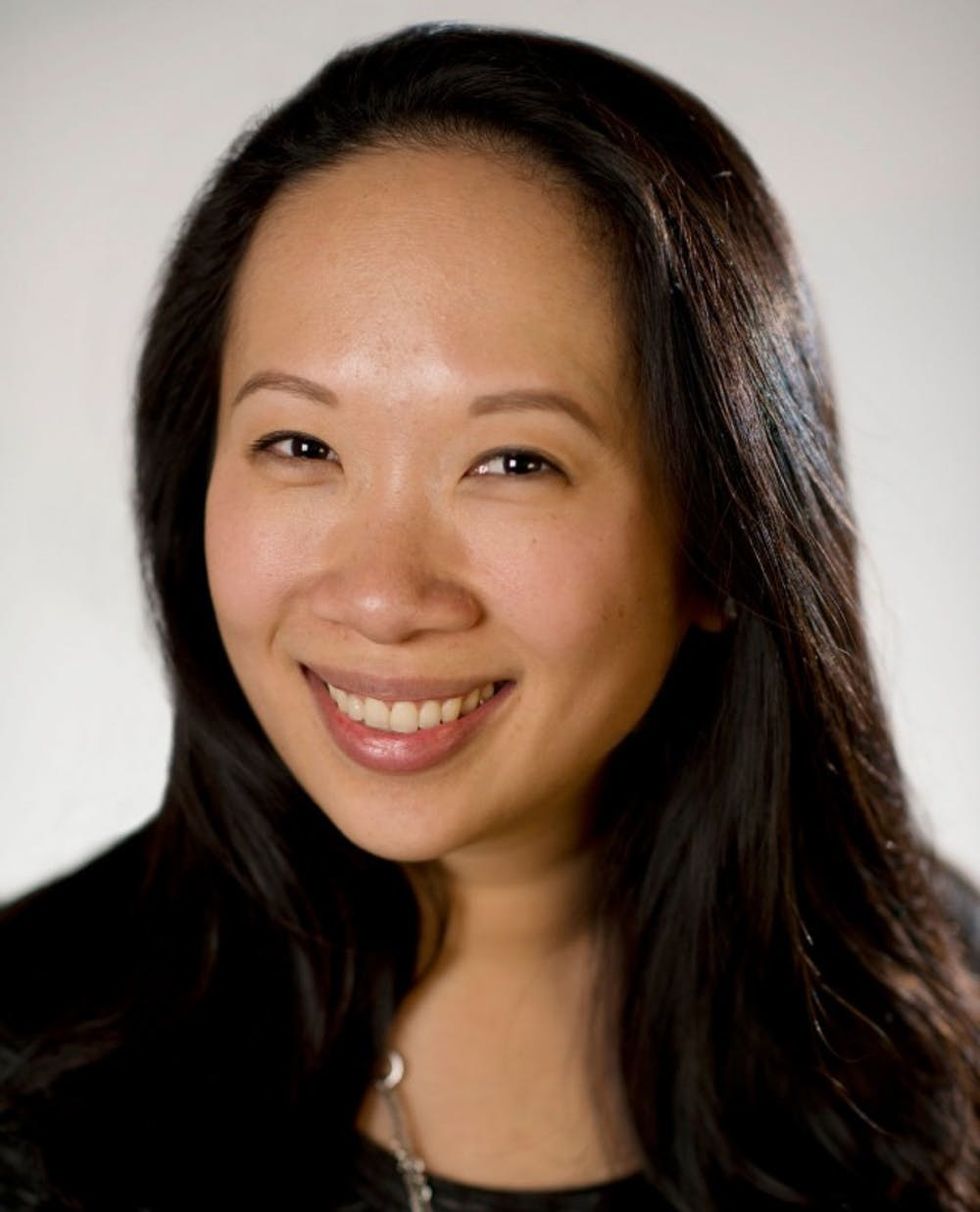 Last but *obviously* not least is Quora Director of Product Management Sandra Liu. You might be thinking "So, what is a Product Manager?" Sandra tells us product management is all about solving problems for people through technology. Can we say #dreamjob? But Sandra isn't all business all the time. She exercises her creative muscles by drawing cartoons for her kids. Plus her hidden talent is piano karaoke. What's in her repertoire? All pop all the time!
How did Sandra get her start? Read on.
Tell us your story.
My dad is a mechanical engineer. I grew up living with industrial machines in the garage and faced with questions about how I thought random things — from mechanical pencils to simple wall hooks — were manufactured. Later on, I went to high school in Taiwan's science-based industrial park where many of the world's leading semiconductor companies are based and then arrived at Stanford during the first dot-com heyday. So I was always among builders and pioneers, people who loved to understand the world and then innovate to make it better.
At the beginning of winter quarter my freshman year, one of my good friends from high school was crashing with me for a week before his semester-based school started up again. He convinced me to check out the intro to programming class so he could sit in on it with me. That was the day I met Karel the robot and fell in love with computer science. I ended up being a section leader and TA for that and other intro CS classes at Stanford for 12 quarters, including summers and a co-terminal Masters program.
After that, I knew I would work in technology, and it took me a while to figure out where to land because my interests were so varied — I have two interdisciplinary degrees. From teaching programming to a technology policy internship in Washington D.C., I eventually took a technology marketing class which had a cornerstone project where you market yourself as a "product." That academic exercise helped me narrow in on the place I wanted to work, and I eventually made it to Google a few months before it IPO'ed.
Since my tours at Google and then at Facebook, I've essentially been on a pursuit to build the products and platforms that I see as inevitable — the Jetsons world is at hand. I like to think of Quora as building on this interesting intersection between the information access of Google to the understanding of the world through people of Facebook. I'm inspired by how technology massively accelerates knowledge sharing, but I also think the web can be more than ways to pass time. At Quora, we're building a new way for people to reach out into the world and learn the things that will help them improve their lives.
What inspires you? Why do you love to innovate and create?
I love the role of the product manager. From when I was in elementary school, I loved to create to enable others (see massive scavenger hunt I designed for my 10th birthday party). Now, every day, I get to be at the interdisciplinary nexus of technology. For me, building is about how to blend technical innovations with problems people have and then executing them in a way that creates enterprise value too.
What's one piece of advice you'd share with other budding female engineers, innovators and makers?
No one knows all the answers. It is so easy to think that all the other people know — whether your professors, your bosses, your colleagues. But in reality, so much is changing that if you focus your energies to building and learning from it, you can make your mark.
Do you have any other creative hobbies?
These days, I'm pretty busy between leading the product management team at Quora and my two young boys. But when I can, I'm into piano karaoke (where I play the piano along with pop songs), drawing cartoons for my kids and planning parties.
Anything else you want to tell us?
I get adrenaline kicks from running high-pressure events. In particular, I've coordinated many weddings for fun, and love being able to support families on their special day while gracefully dealing with all the behind-the-scenes craziness. It has also landed me job offers to run a sandwich shop franchise and to become a professional wedding planner.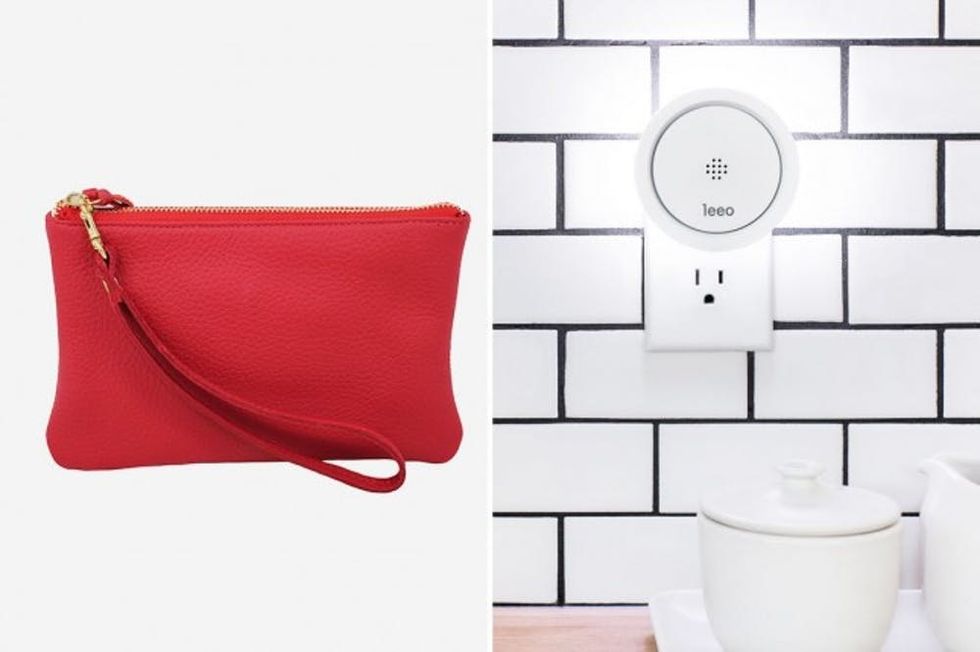 Sandra's picks are highly practical, and we can get behind that. She loves the Wristlet Phone Charger ($119) because she's "a little obsessed with always having enough juice for all my devices and because I love the trend towards integrating technology more seamlessly into everyday life." And like two other moms on this list, she's a proud owner of the Leeo Smart Alert Nightlight ($99). She loves how such a simple and innovative device suddenly opens up a new platform for our homes whether or not we're physically there.
Whew, that is some seriously inspiring stuff! And now, we want to enable you to unleash your inner engineer. In addition to curating The Maker Shop (in the B+C Shop), GE and Brit + Co are offering TWO amazing free classes to all you moms out there. With every purchase, you'll receive a code to redeem our LED Electronics 101 E-Class (taught by our founder, Brit Morin) for FREE! To redeem your free LED Electronics class, look for an email from Brit + Co shortly after you make your purchase — everything you need to to know will be in your inbox.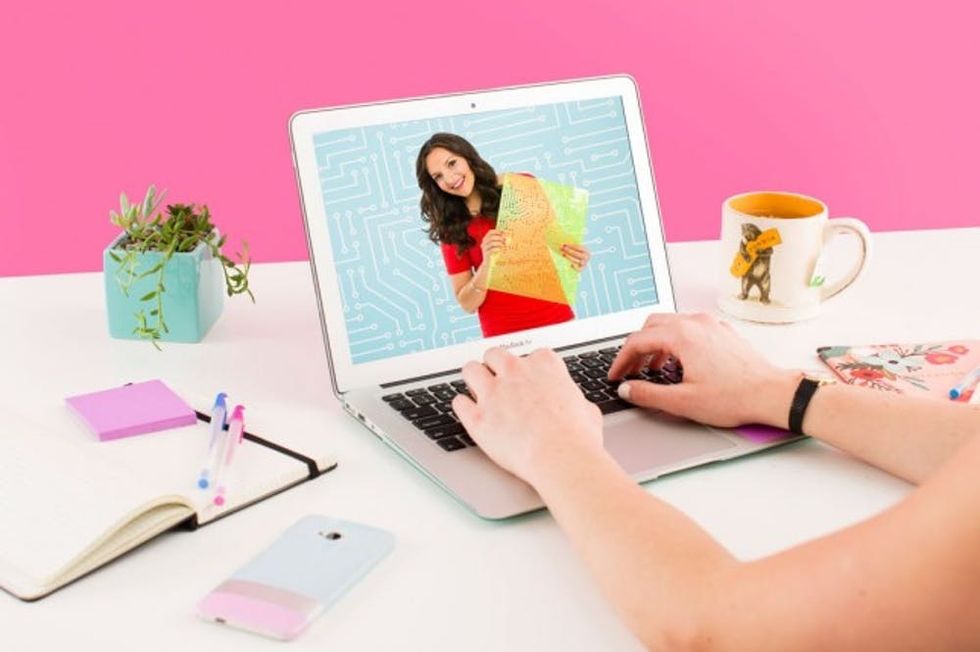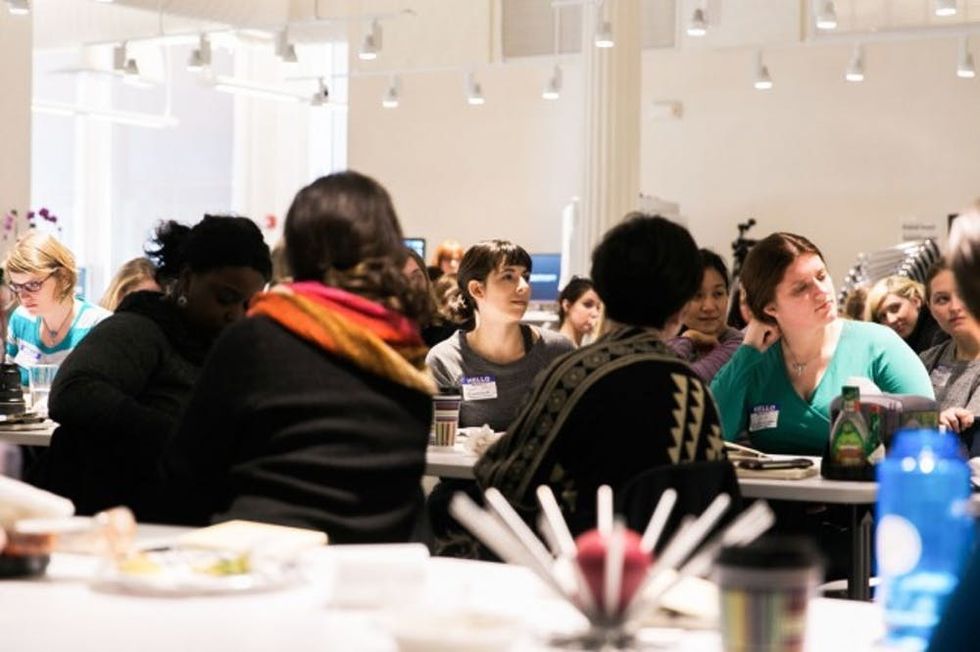 We've also teamed up with Girl Develop It to gift you $100 toward a coding or tech class as well. The Girl Develop It classes are in person, and available in 50 cities across the country — so it should be no prob to find one close to you! How awesome is that? To redeem this class, simply register here ASAP using the code GDI4Moms. (Note: The Girl Develop It class offer is only available to the first 150 customers who redeem their gift code. So, don't delay!!)
It's all about bringing out Mom's inner tinkerer, maker and engineer. These classes are meant to serve as stepping stones for women to invent world-changing products. We're in a new era of building, and what it means to make is constantly being redefined. It's up to us to learn these skills to change the world.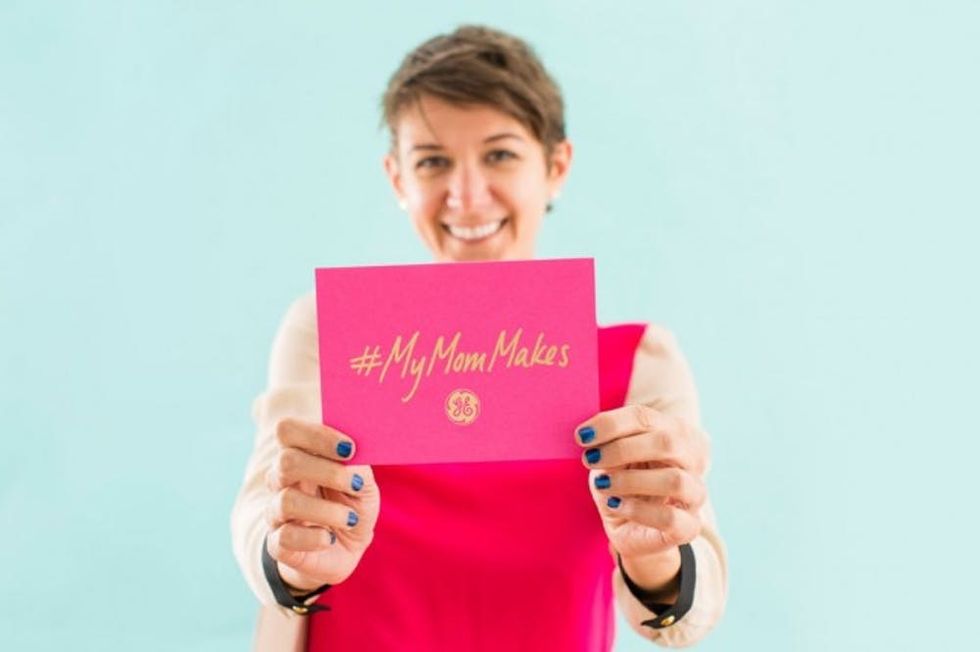 We want to hear from you, too! Use hashtag #MyMomMakes on Twitter, Facebook and Instagram and tag @britandco and @generalelectric to share your stories.
This post is a collaboration with GE.
(Research source regarding the Invenia™ ABUS:Assessing Improvement in Detection of Breast Cancer with Three-dimensional Automated Breast US in Women with Dense Breast Tissue: The SomoInsight Study. Rachel F. Brem, MD, László Tabár, MD, Stephen W. Duffy, MSc, Marc F. Inciardi, MD, Jessica A. Guingrich, MD, Beverly E. Hashimoto, MD, Marla R. Lander, MD, Robert L. Lapidus, MD, Mary Kay Peterson, MD, Jocelyn A. Rapelyea, MD, Susan Roux, MD, Kathy J. Schilling, MD, Biren A. Shah, MD, Jessica Torrente, MD, Ralph T. Wynn, MD, Dave P. Miller, MS Radiology 2015, 274:3 663-673")
Anjelika Temple
As Chief Creative Officer and Founding Partner at Brit + Co, Anjelika Temple brings her voracious consumption of all things creative and colorful to DIY projects, geeky gadgetry finds and more. When she's not DIY-ing her heart out, you'll find her throwing dinner parties with friends or adventuring with her husband David, their daughter Anokhi, and their silly dog Turkey.