It's Magic! Control Lights, Appliances & More… From Your Phone
Jan 28, 2013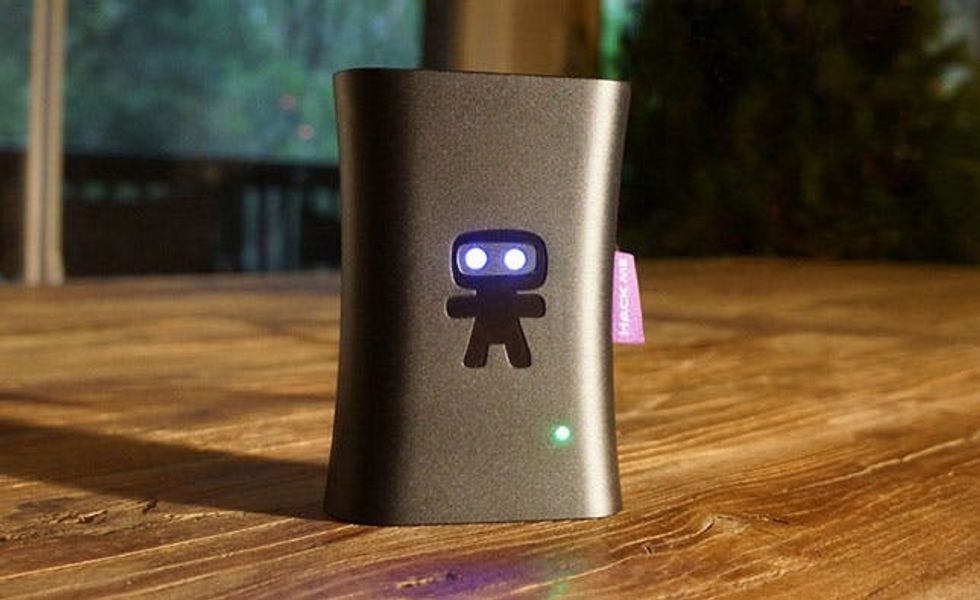 ---
If you're an avid Brit + Co follower, then you know that we clearly love home automation. From smartphone controlled baby monitors to personalized lighting, it's becoming easier and more affordable to automate nearly everything inside your house.
Our newest find in the field? Ninja Blocks, or miniature sensors that can alert you via text message or email when they detect motion or temperature changes inside your home. Stick the motion sensors on your doors and windows to be instantly notified when one turns open. Use the temperature sensor to monitor your thermostat (a la Nest), or stick one in your fridge to make sure your food and drinks are properly cooled. You can even get a text message when someone rings the doorbell and you aren't home! Pretty cool stuff, if I do say so myself.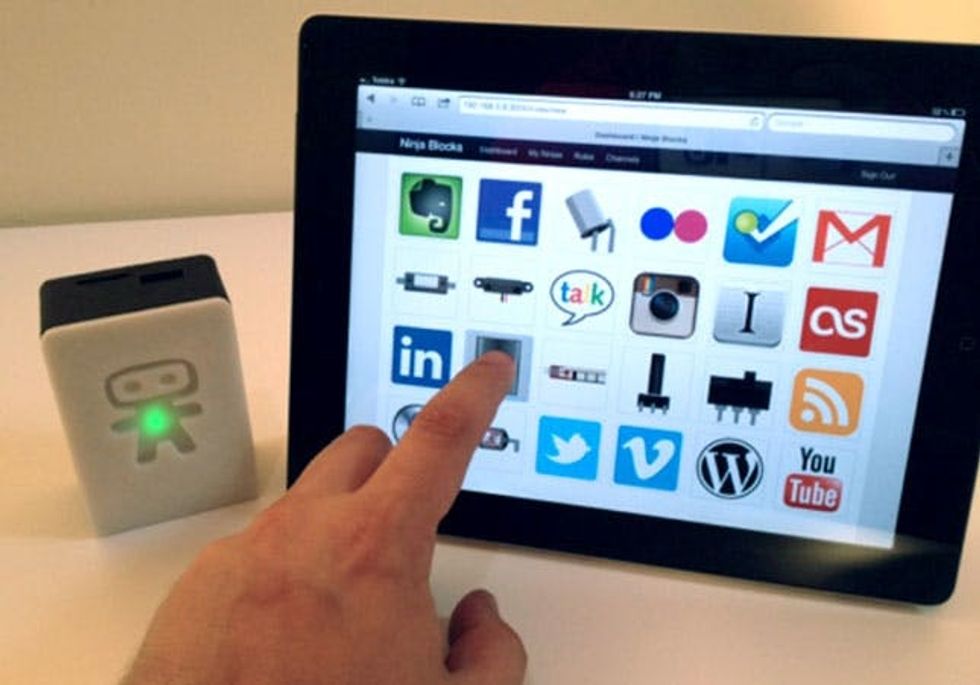 The company also sells special electrical sockets that let you turn on and off all of your lights and appliances while you're away from your home — just use the included smartphone app. No smartphone? You can also use the remote control that comes with the set.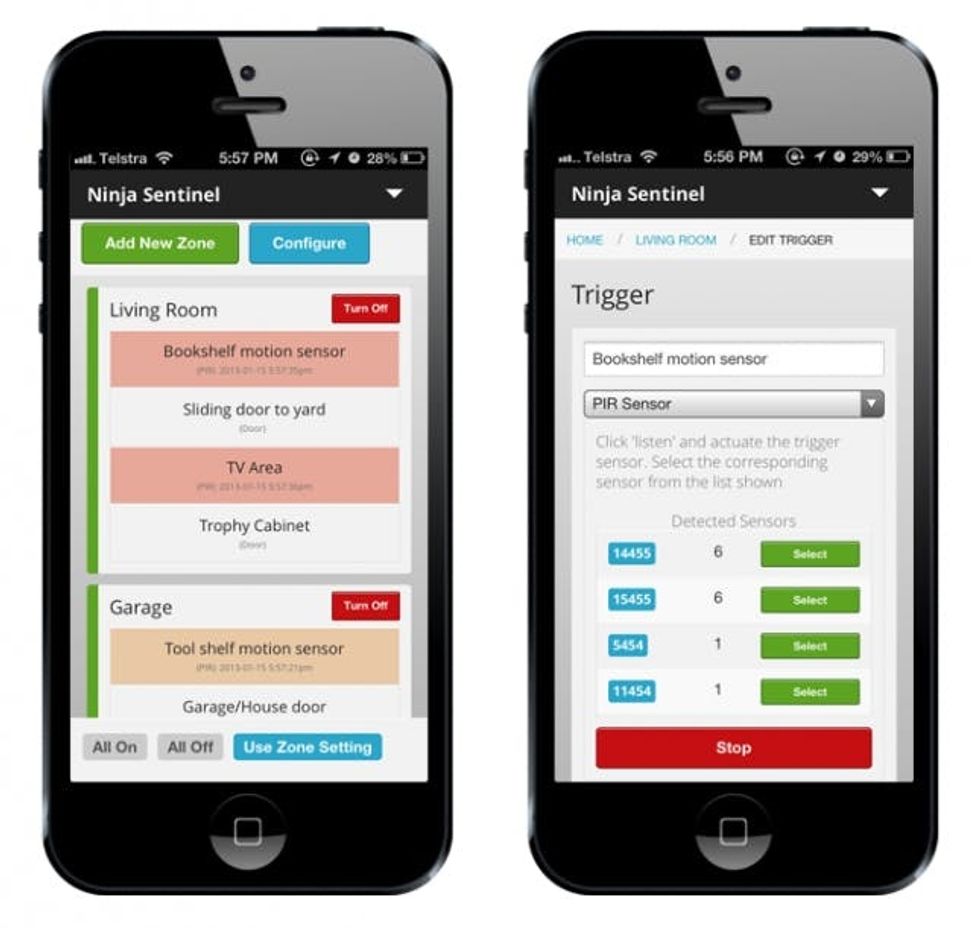 The security controls might be some of the best features. Within a few minutes, you can set up a full security system that will text message you whenever motion is detected in your home. The system can also save images to your Dropbox to get a better picture of the intruder. This can also be a great way to monitor other people who may come into your home like maids, and is a fantastic way to make sure your kids are coming home at the proper time while you're away.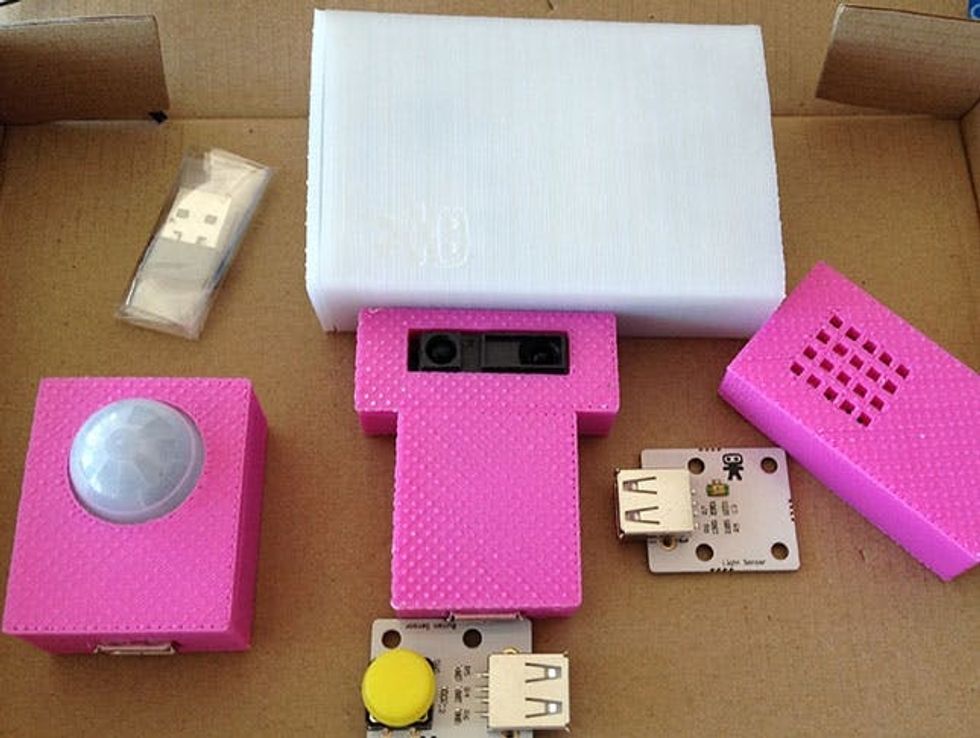 But wait, it gets geekier. If you're feeling extra inspired, the Ninja Breakout Kit gives you the ability to program your own sensors so that you can get alerts for whatever you please. Want to know as soon as your laundry enters the "cool" drying cycle? What about knowing every time your dog drinks water? All of this is possible with a bit of engineering geekery and hackery.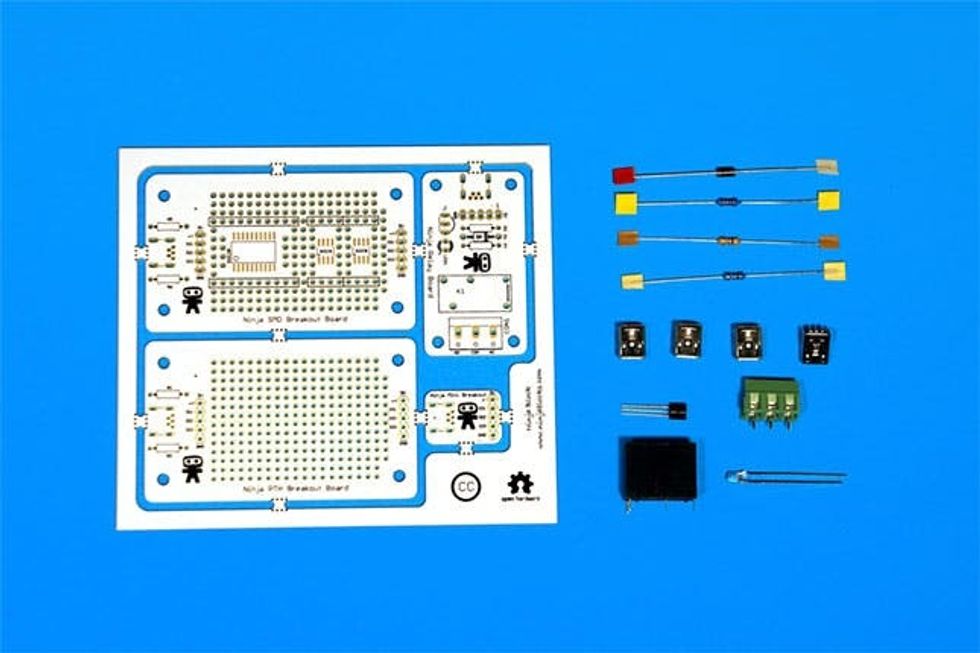 At $199 for the system, we definitely think it's worth a try. Not only can you be away from your home for long periods of time without worrying, the convenience that the app offers is a great investment in the long run. Time to get your Ninja on!
Brit Morin
Hi, I'm Brit, the founder and CEO of Brit + Co. I'm a young mom of two, tech nerd and design-inclined lady who has a zillion hobbies and curious about... just about everything! My mission from the beginning has been to unlock women's creativity and courage to try new things so that they can find the path to their true passions.
Tech