These No-Bake Granola Bars Are the Perfect After-School (or Work!) Snack
Aug 13, 2015
Going back to school can be tough after weeks of sunshine, playing games with friends and watching endless re-runs of Phineas and Ferb. Give your kids' energy levels a boost with these flavor-packed granola bars — no baking required. They're quick, nutritious and taste amazing with a little drizzle of melted white chocolate. Check out the recipe below!
---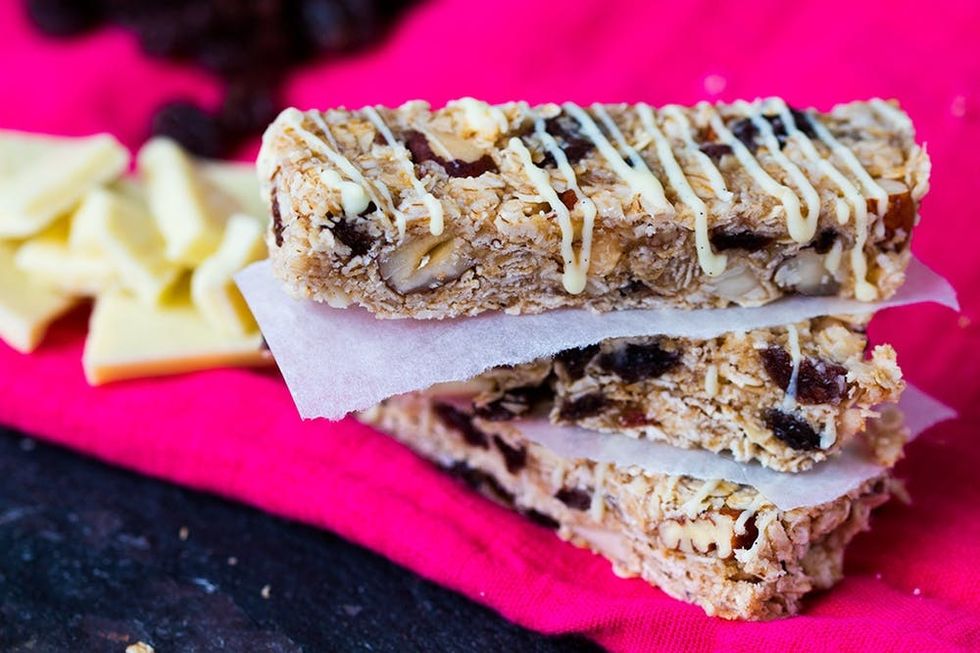 Ingredients:
Makes 12 granola bars
– 2 cups quick cook oats (use gluten-free if desired)
– 2/3 cup raisins
– 2/3 cup mixed nuts
– pinch of salt
– ¼ cup coconut oil
– ¼ cup honey
– ¼ cup brown sugar
– 2 drops almond extract (or vanilla extract)
– 2.5 ounces white chocolate, chopped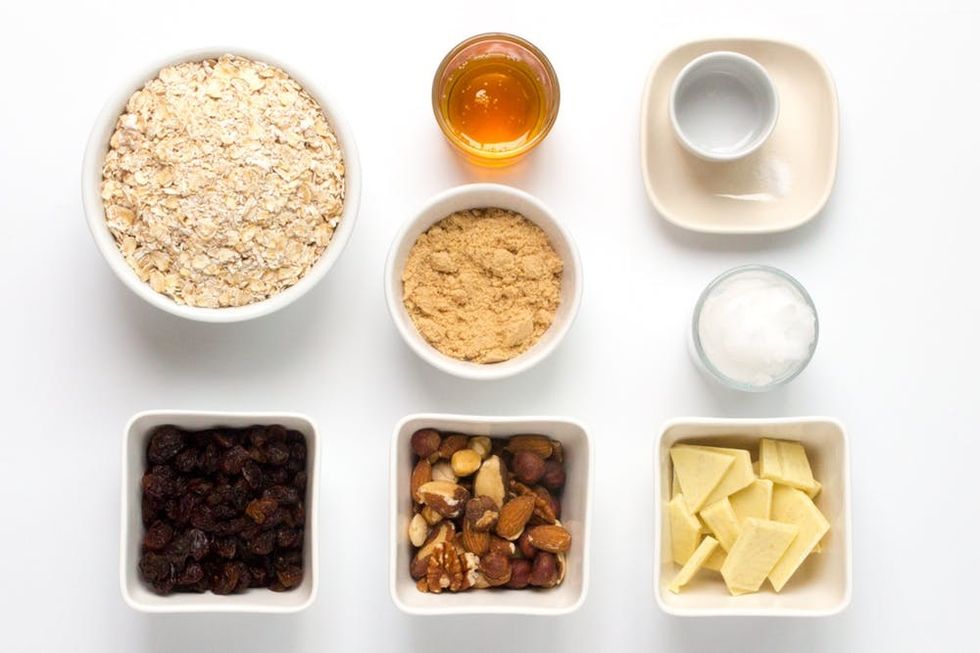 Instructions: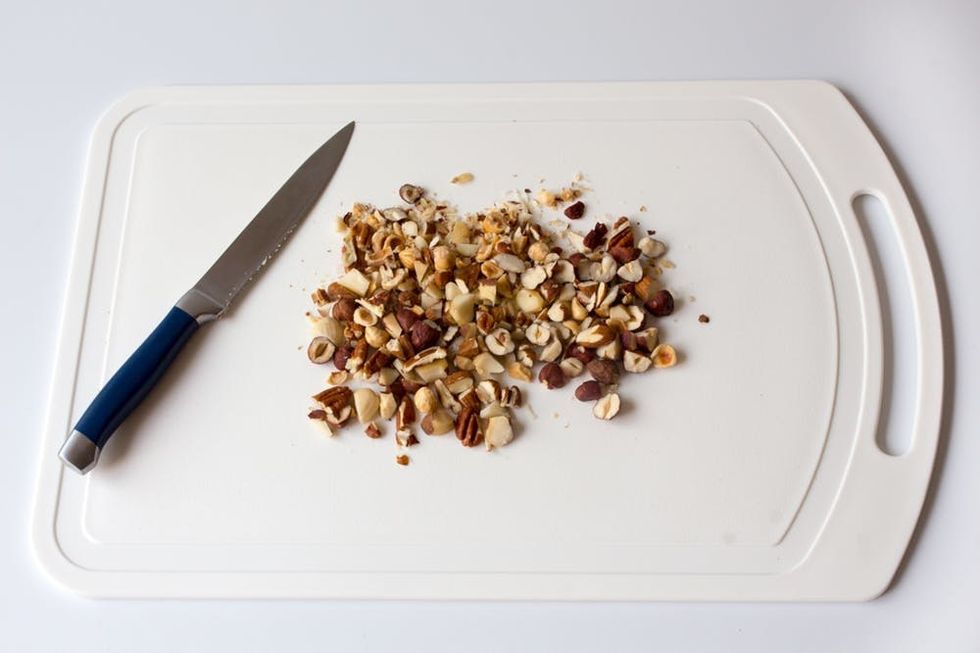 Chop the nuts into small chunks.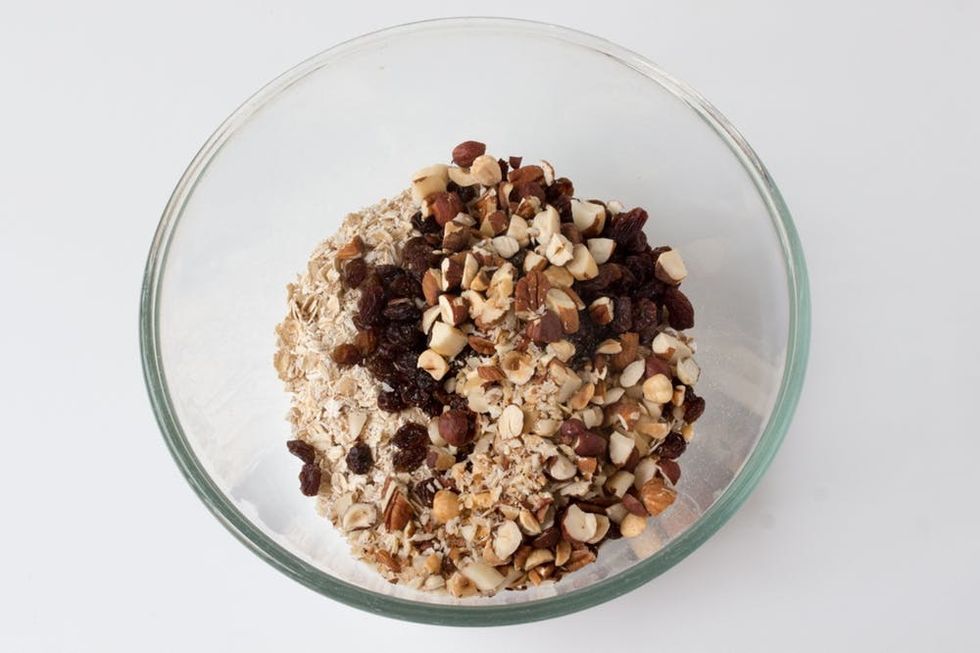 Place the oats, raisins, nuts and salt in a large bowl and mix together.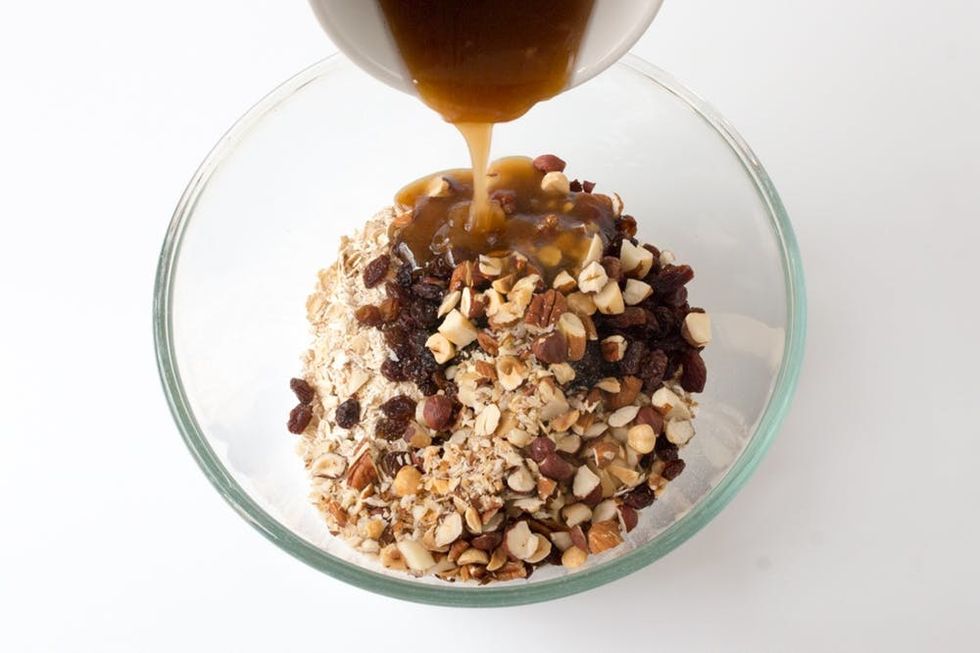 Place the coconut oil, honey and brown sugar in a bowl and microwave in bursts until the coconut oil has melted and the sugar is starting to dissolve.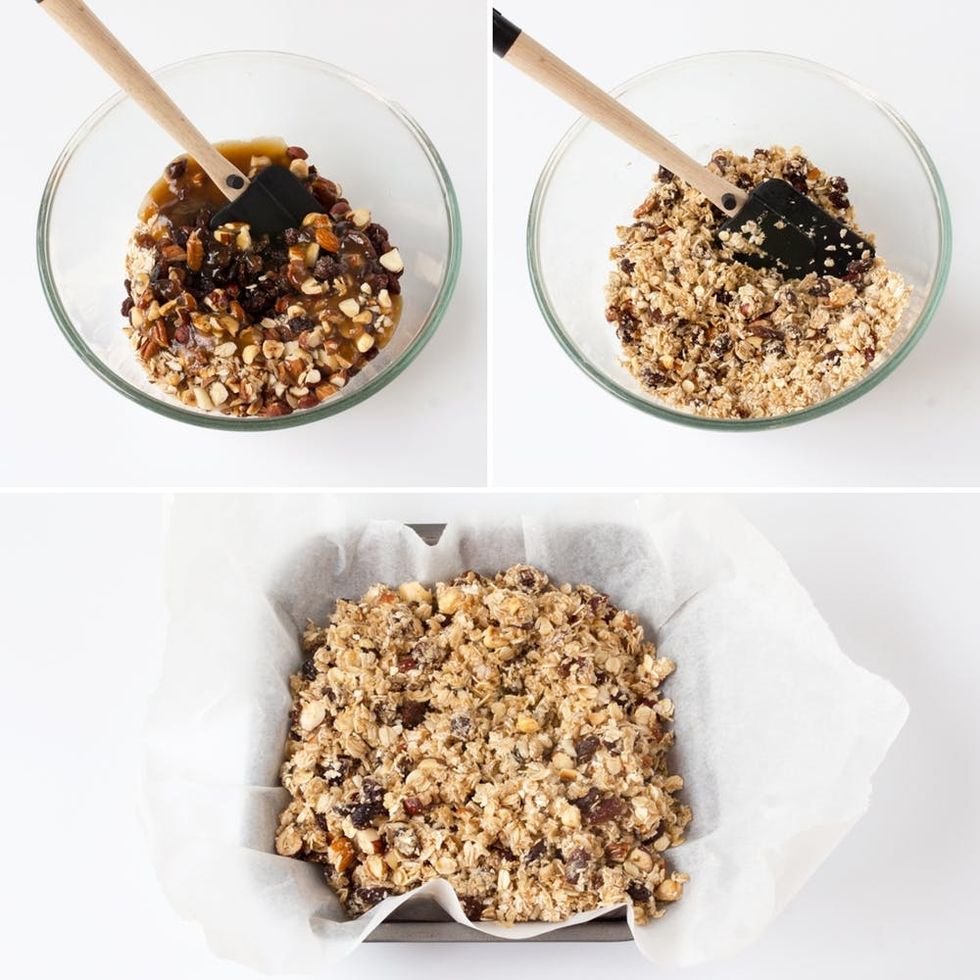 Mix together until well combined, then spoon the mixture into a 20×20-centimeter baking tin that has been lined with parchment paper.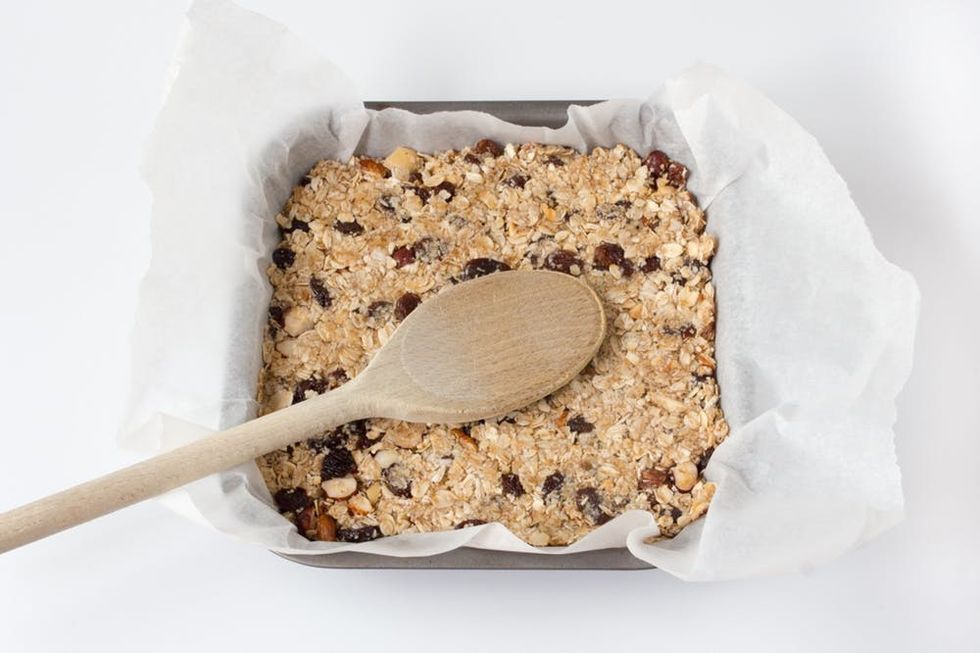 Press down the mixture as much as you can using a spoon.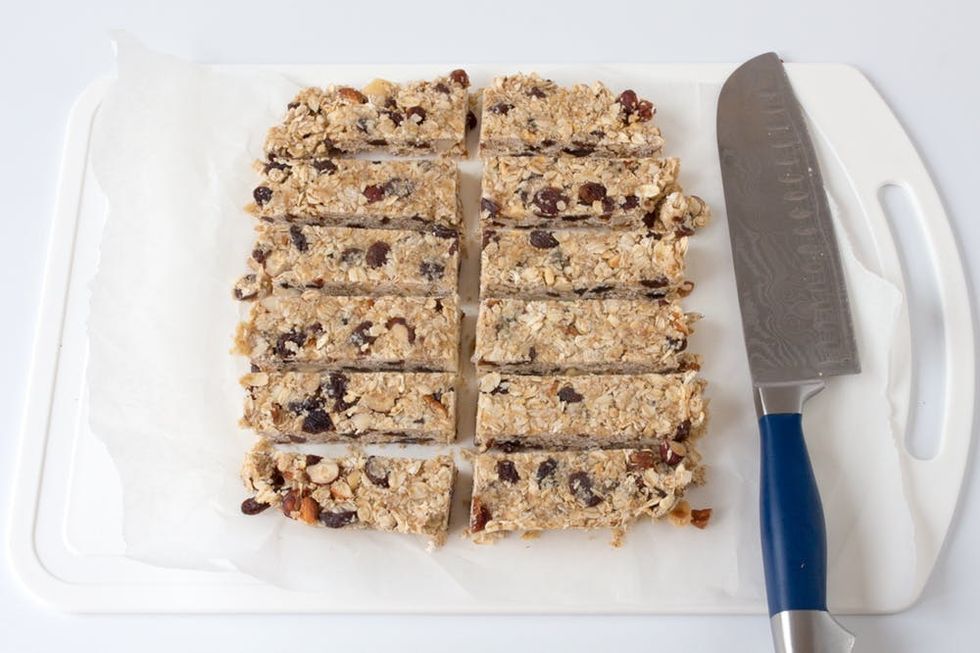 Place in the fridge for an hour to firm up, then remove from the tin and cut into 12 slices.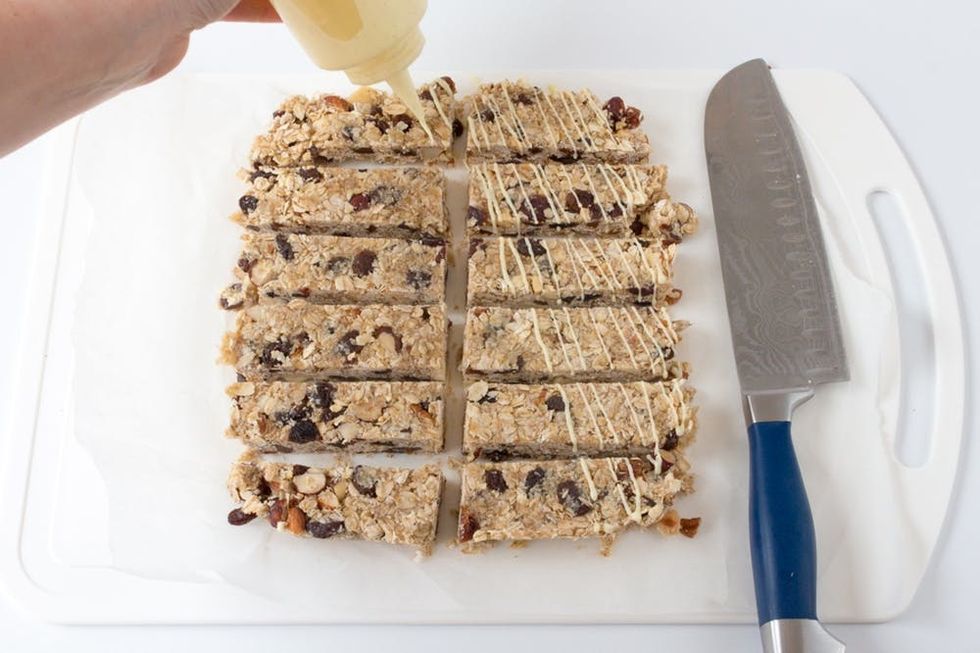 Place the chopped chocolate in a small bowl and microwave in 30-second bursts until melted. Stir in between each burst. Pipe or drizzle the chocolate on top of the granola bars, and place back in the fridge to set.
Once set, serve straight away, or wrap and store in the fridge or at room temperature until you're ready to eat them (they'll be a little firmer if served straight from the fridge).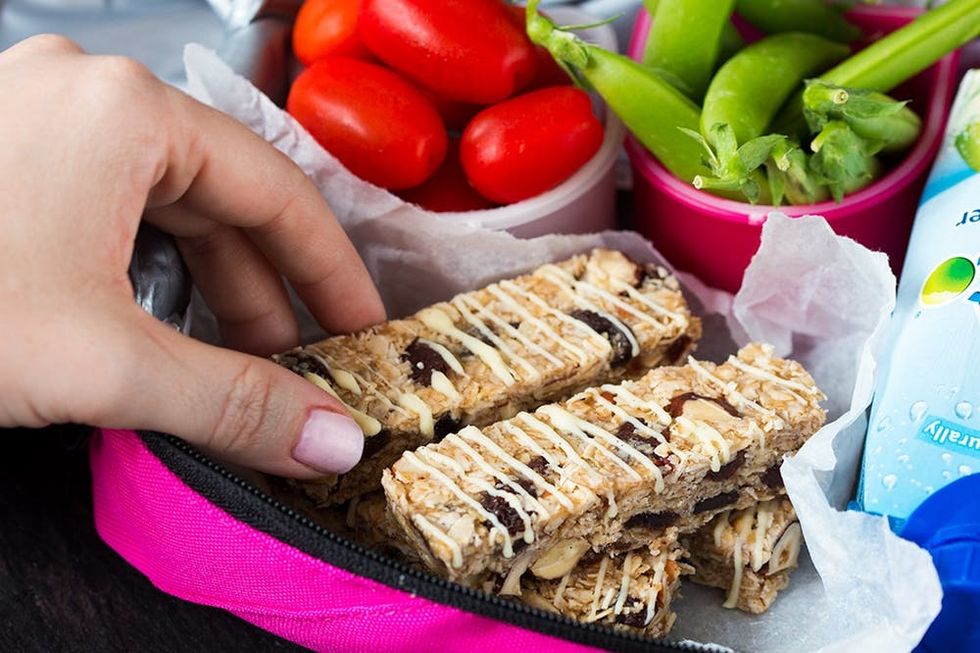 If you think these look good, just wait until you try them :)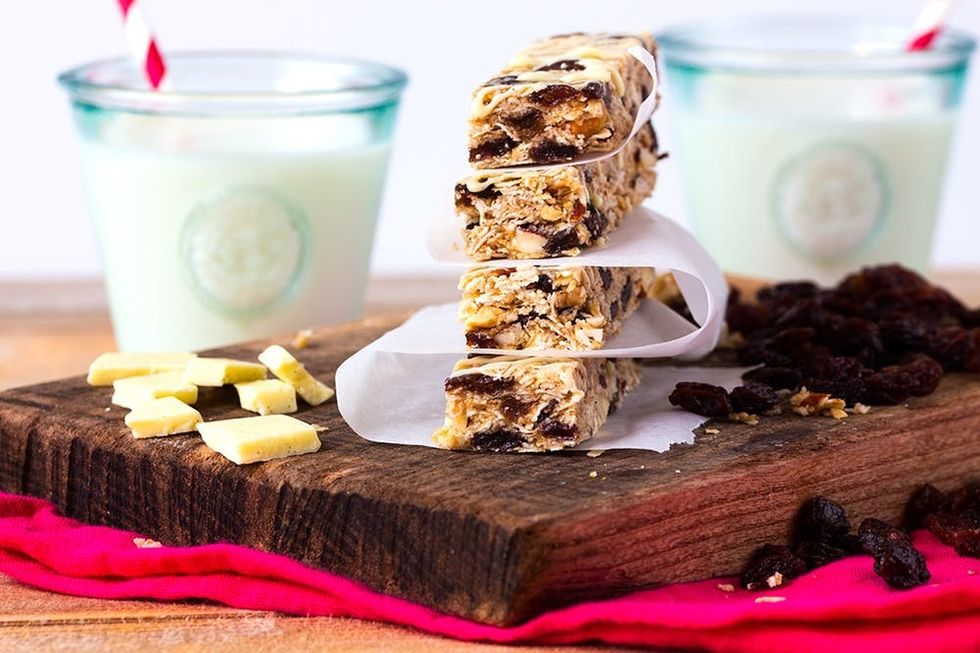 What's your favorite on-the-go snack? Let us know in the comments below!
Nicky Corbishley
Nicky lives in Cheshire in the UK with her husband Chris and their two children Gracey and Lewis. She spends her days creating, photographing and writing recipes for her blog
Kitchen Sanctuary
.