17 Outdoor Game Ideas to DIY This Summer
Mar 17, 2019
It's a fact — game time is just way more fun in the summertime. And there's nothing like putting your own personal spin on the classics to bring your party games up a notch. So assemble your crew, get your materials ready (don't forget a refreshing cocktail or two), and scroll down for *all* the DIY games to enjoy out in the sunshine.
---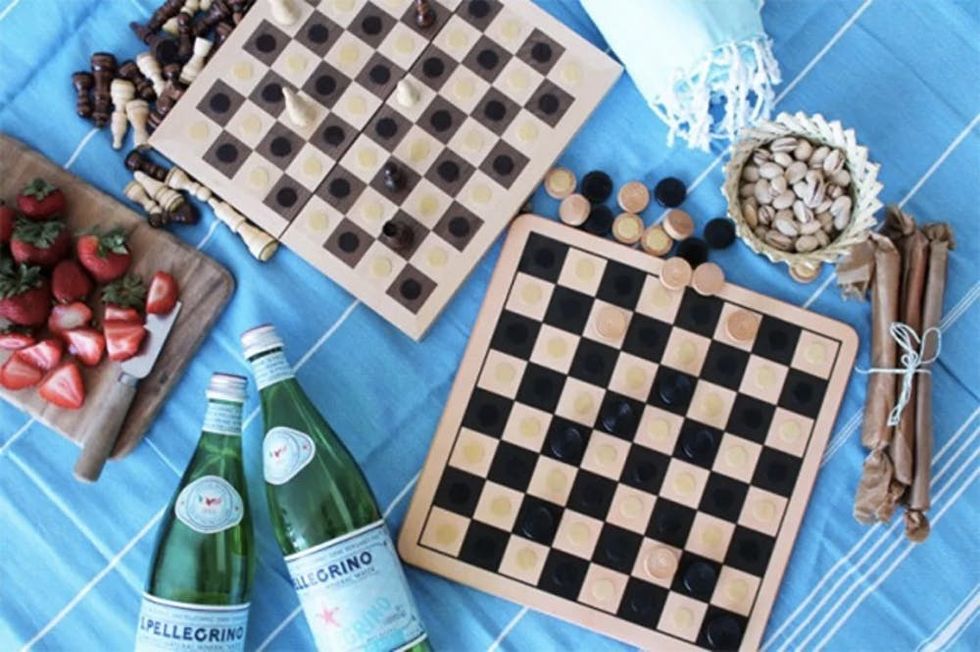 1. Travel Checkerboard: Heading on a road trip this summer? Follow our tutorial to turn lovely wooden checkers and chess sets into full-size travel games with VELCRO so you don't lose a single piece en route! (via Brit + Co.)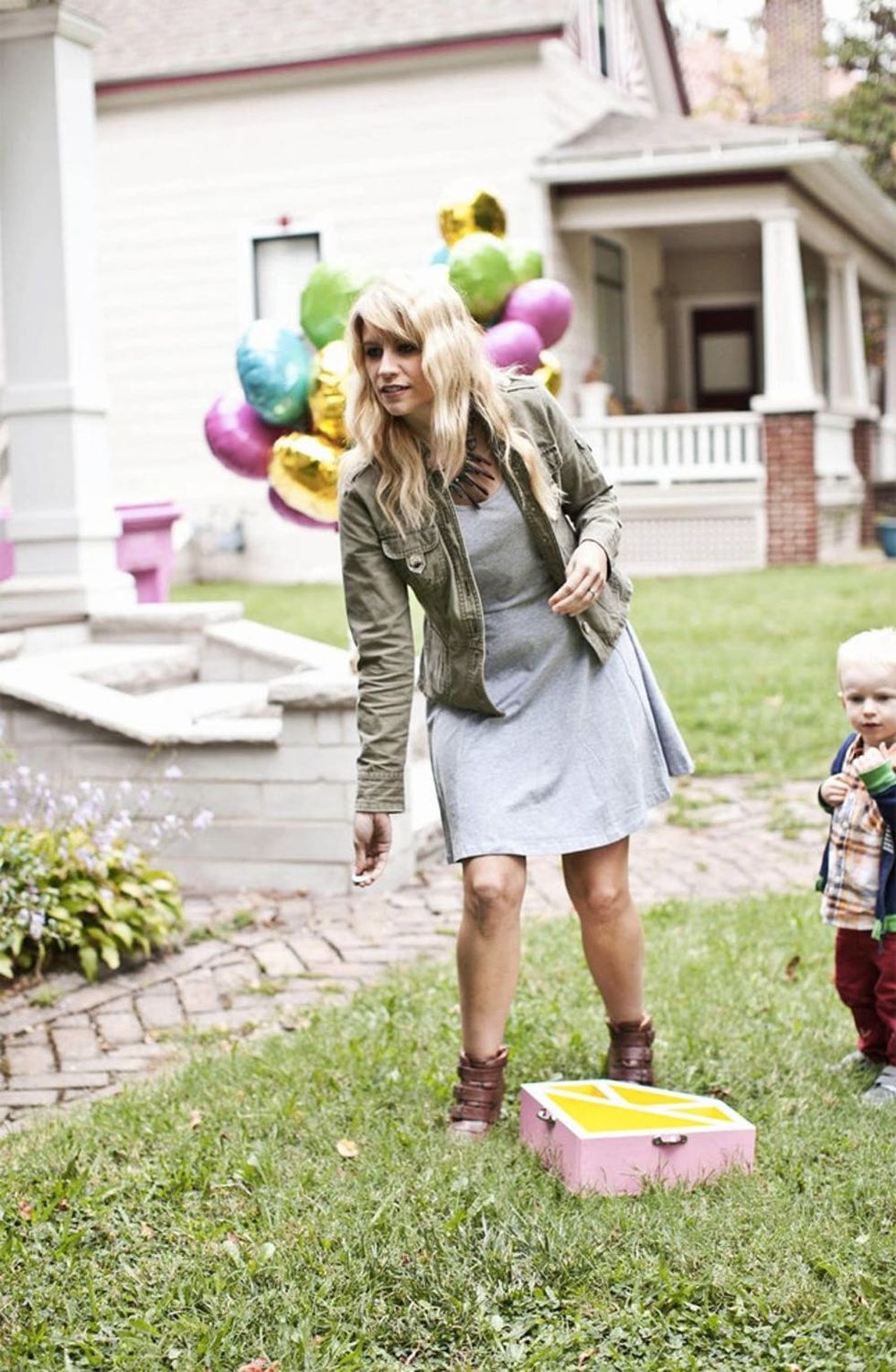 2. Diamond Washer Game: This colorful take on the classic is definitely one that you'll keep around for warm weather gaming. (via A Beautiful Mess)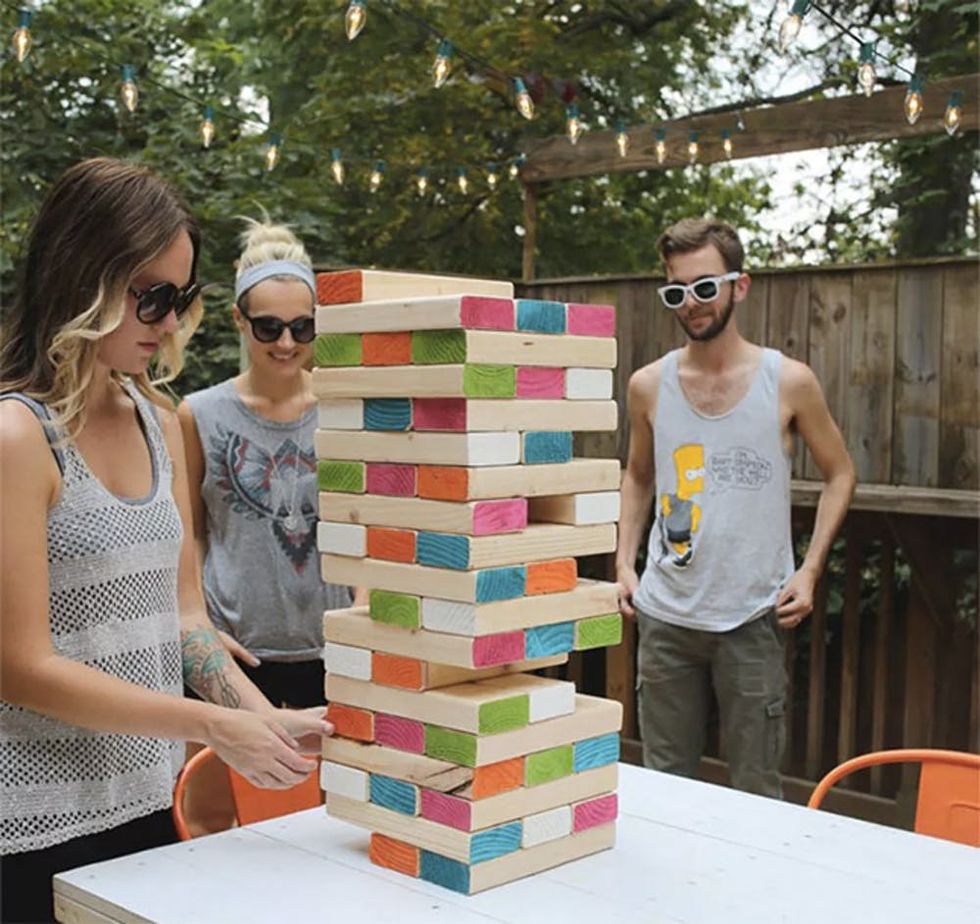 3. Giant Colorblocked Jenga: This inexpensive project could make an A+ gift to a family or friend who loves outdoor games. Bring it to your next barbecue or picnic. (via A Beautiful Mess)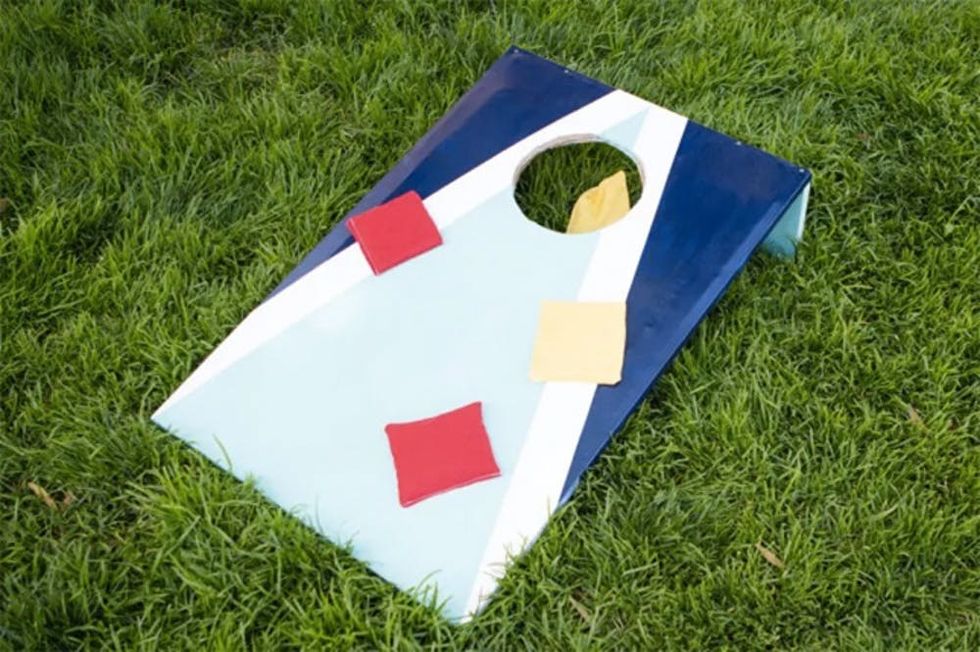 4. DIY Cornhole Set: Building your own cornhole set is easier than you'd think — we made ours with an old canvas for our dear ol' dad for Father's Day. (via Brit + Co.)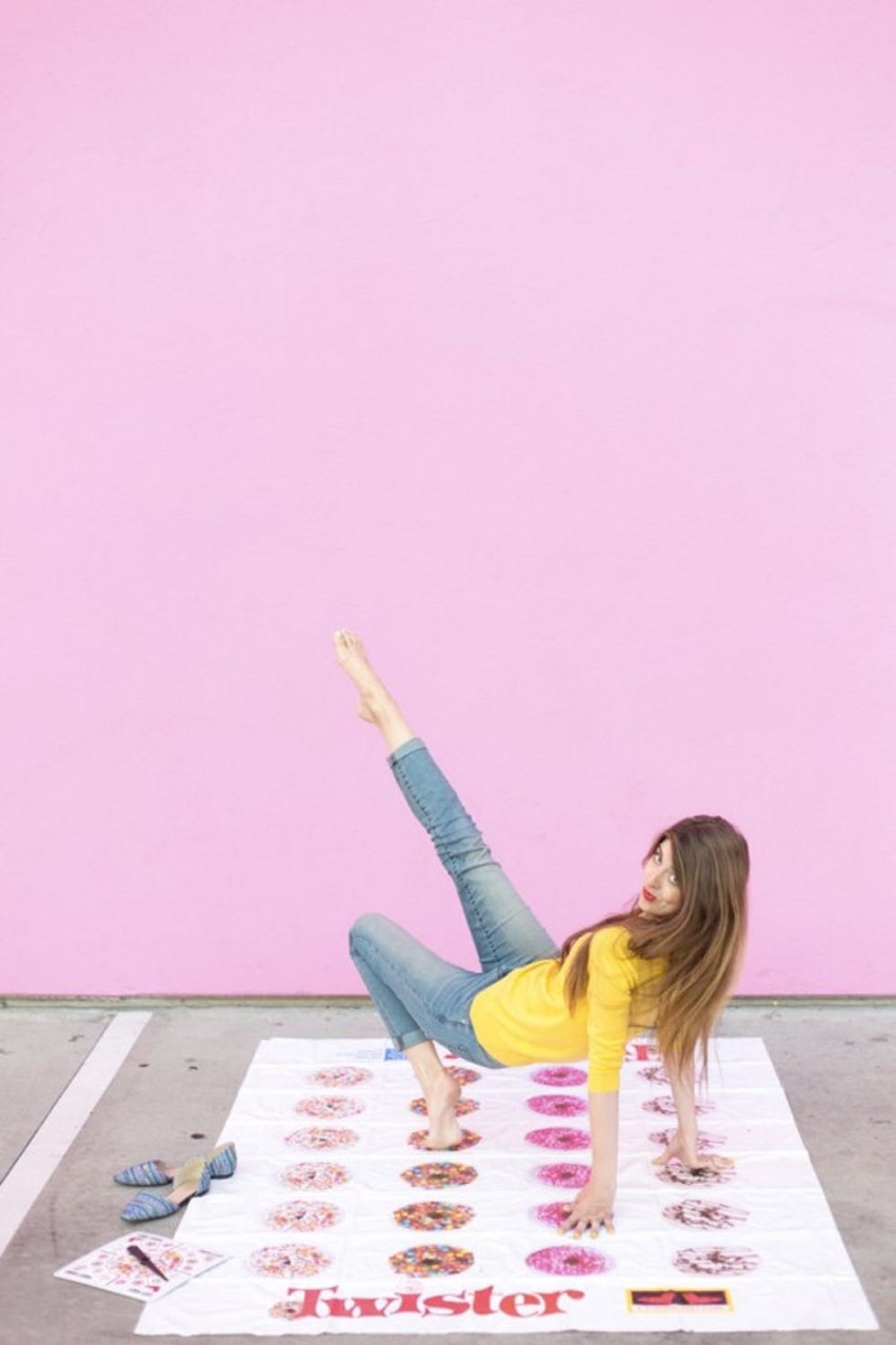 5. DIY Donut Twister: We live for throwback games, so we're really feeling this sugary-sweet version of the classic. Careful though, donut get tangled up! (via Studio DIY)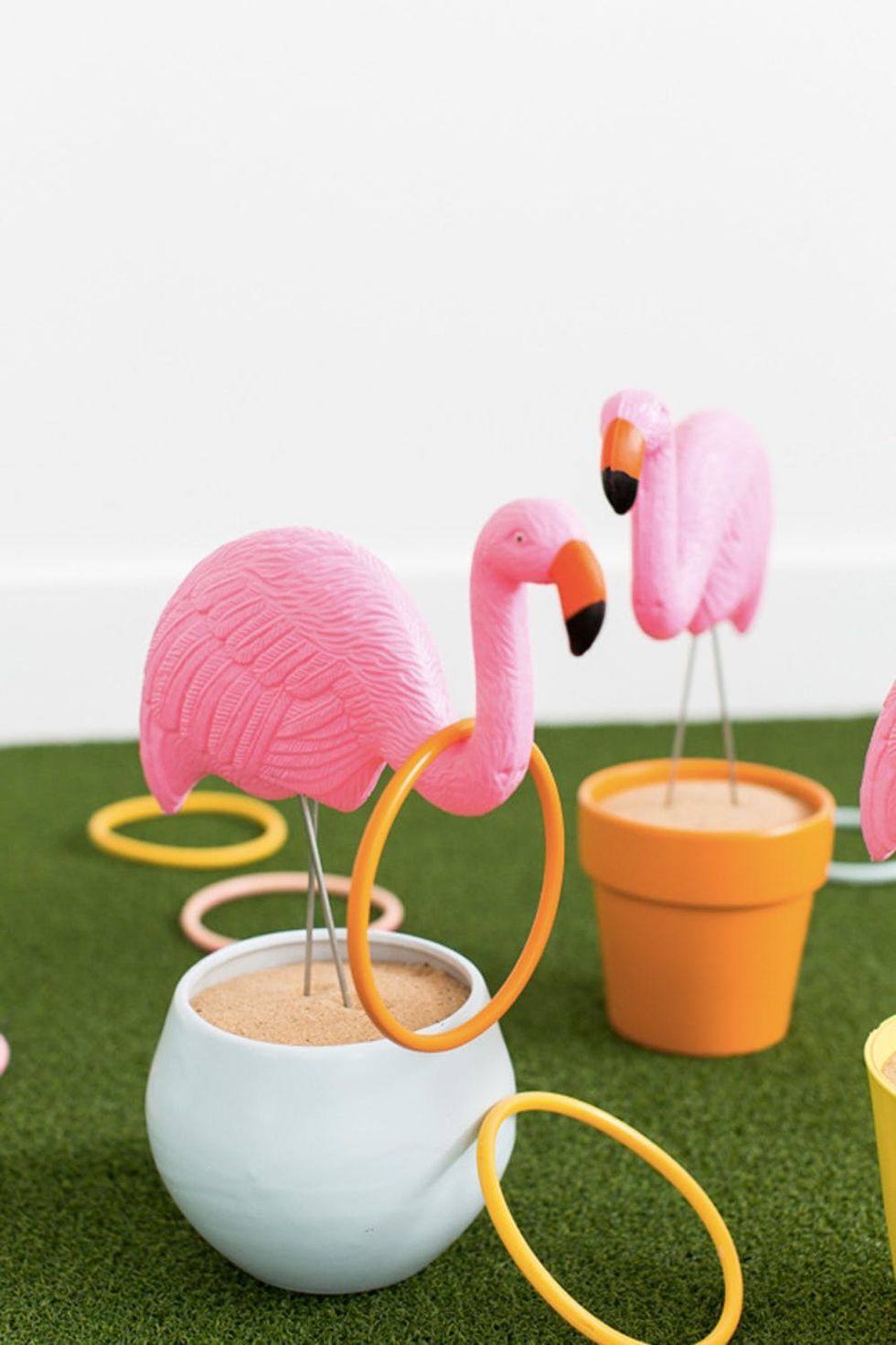 6. DIY Flamingo Ring Toss Game: Transform your lawn ornaments into a legit party game with just a few DIY supplies. (via Sugar & Cloth)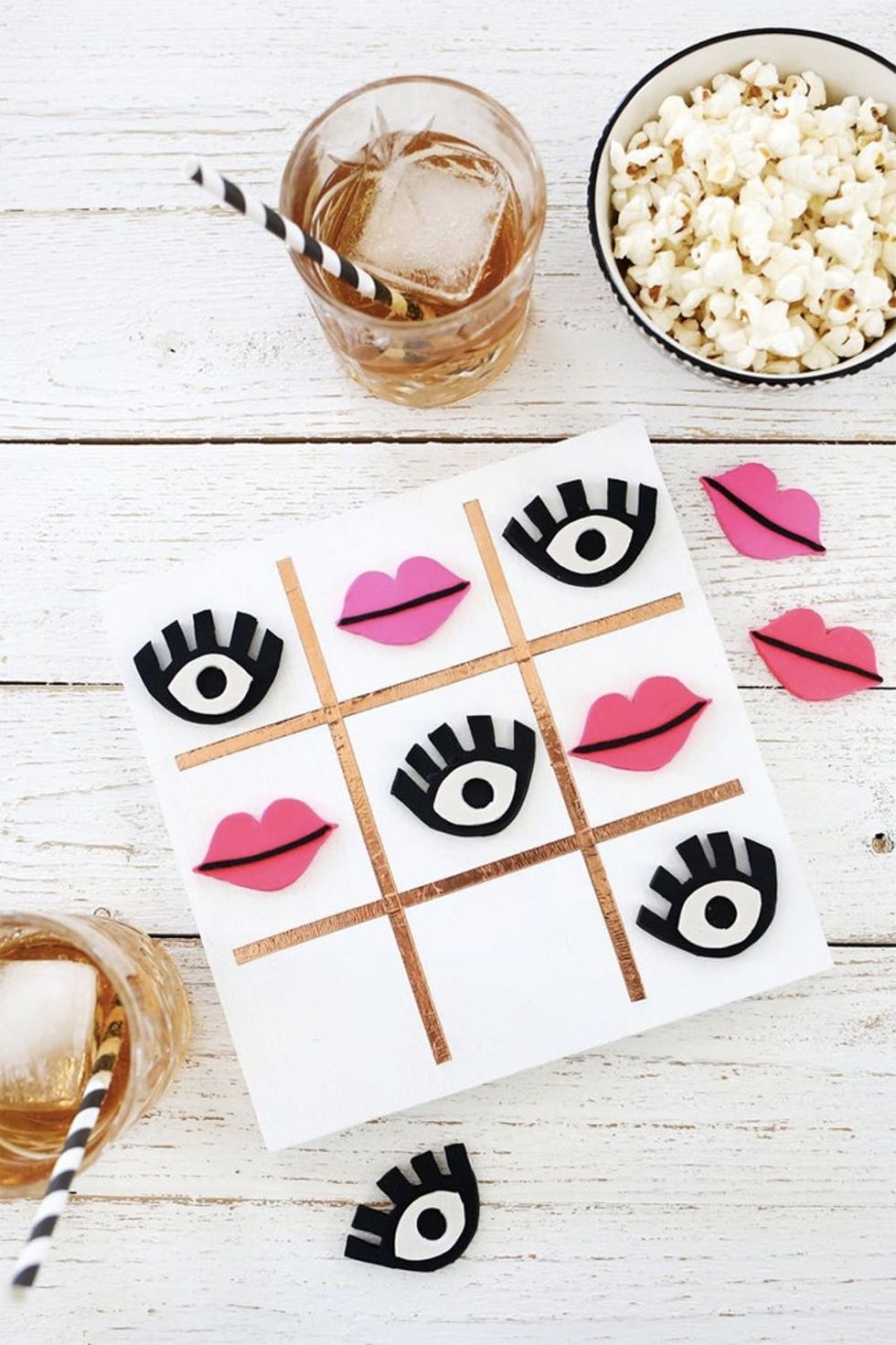 7. Tabletop Tic-Tac-Toe DIY: This trendy design doesn't require a ton of artistic flair *and* you can easily pack it up and take it anywhere you go. (via A Beautiful Mess)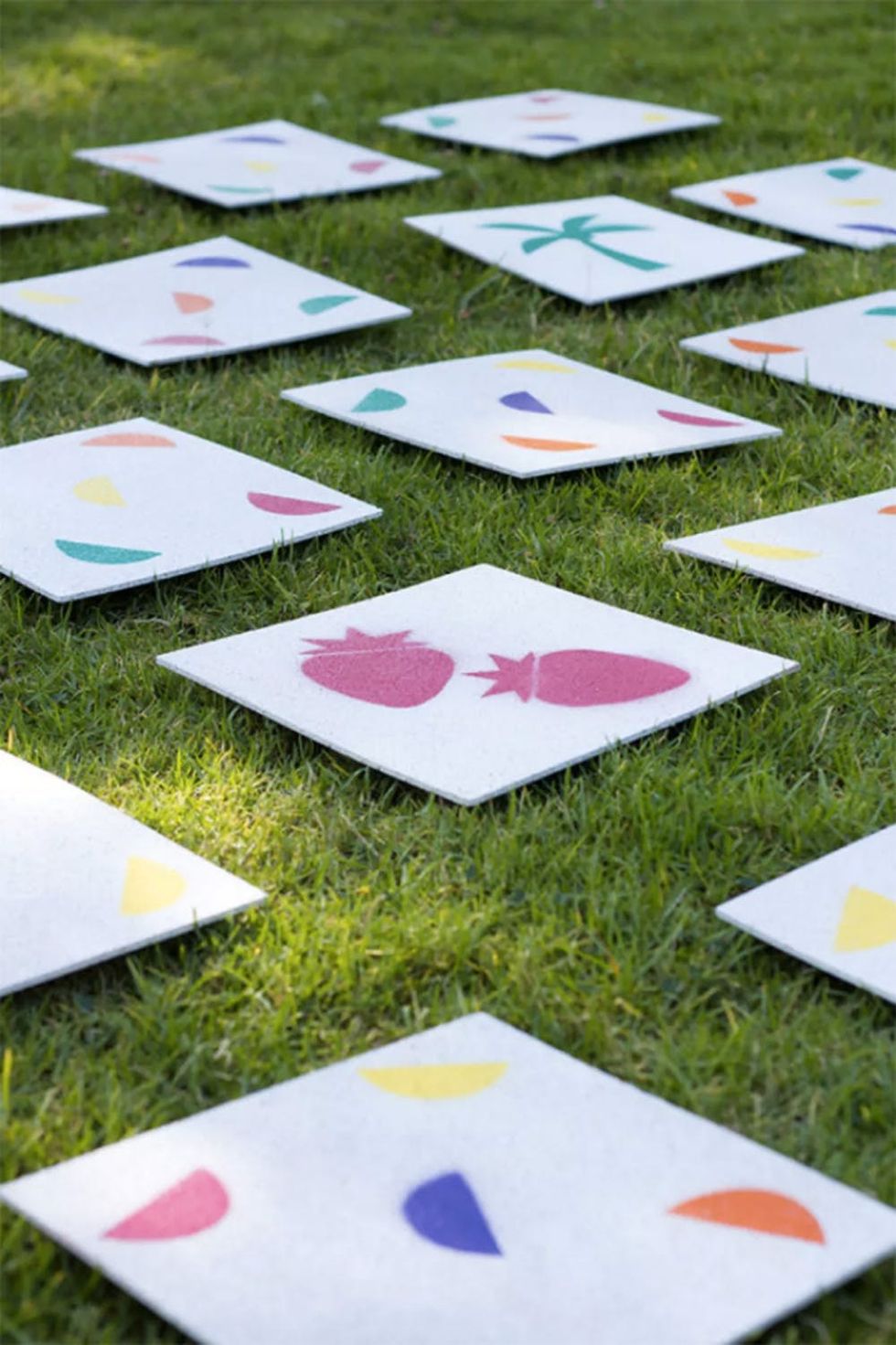 8. DIY Lawn Matching Game: This game is great for the backyard, picnics, even beach trips, and it's made with cork tiles, so it's totally reusable. The tutorial includes printables, making it your easiest project of the entire season. (via Studio DIY)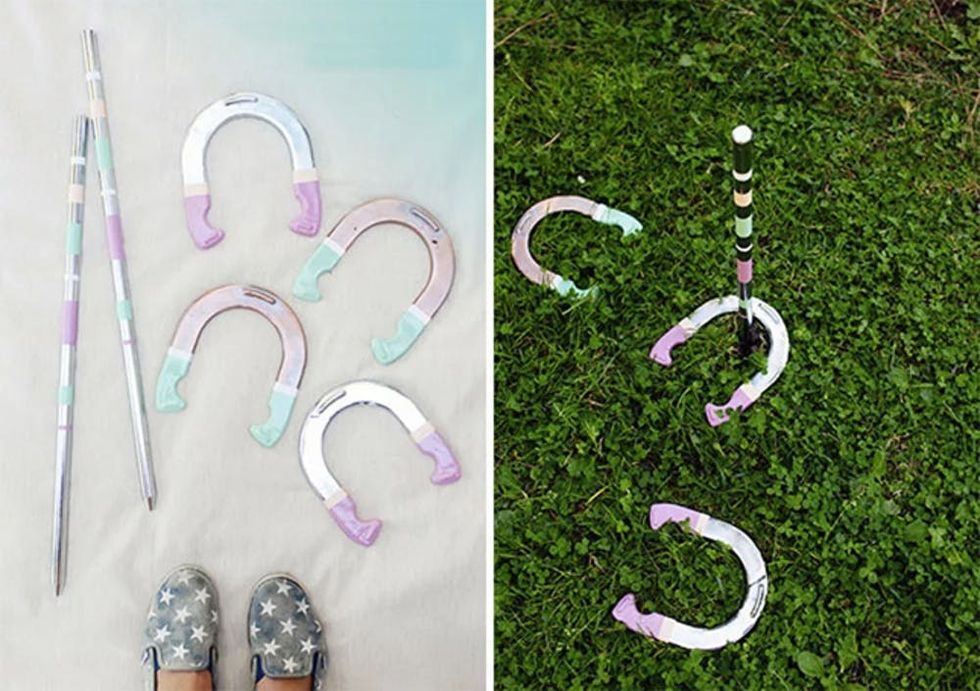 9. Pastel Horseshoes: Update classic yard games like horseshoes or croquet with color blocks of pastel spray paint for some fun in the sun! (via Design Love Fest)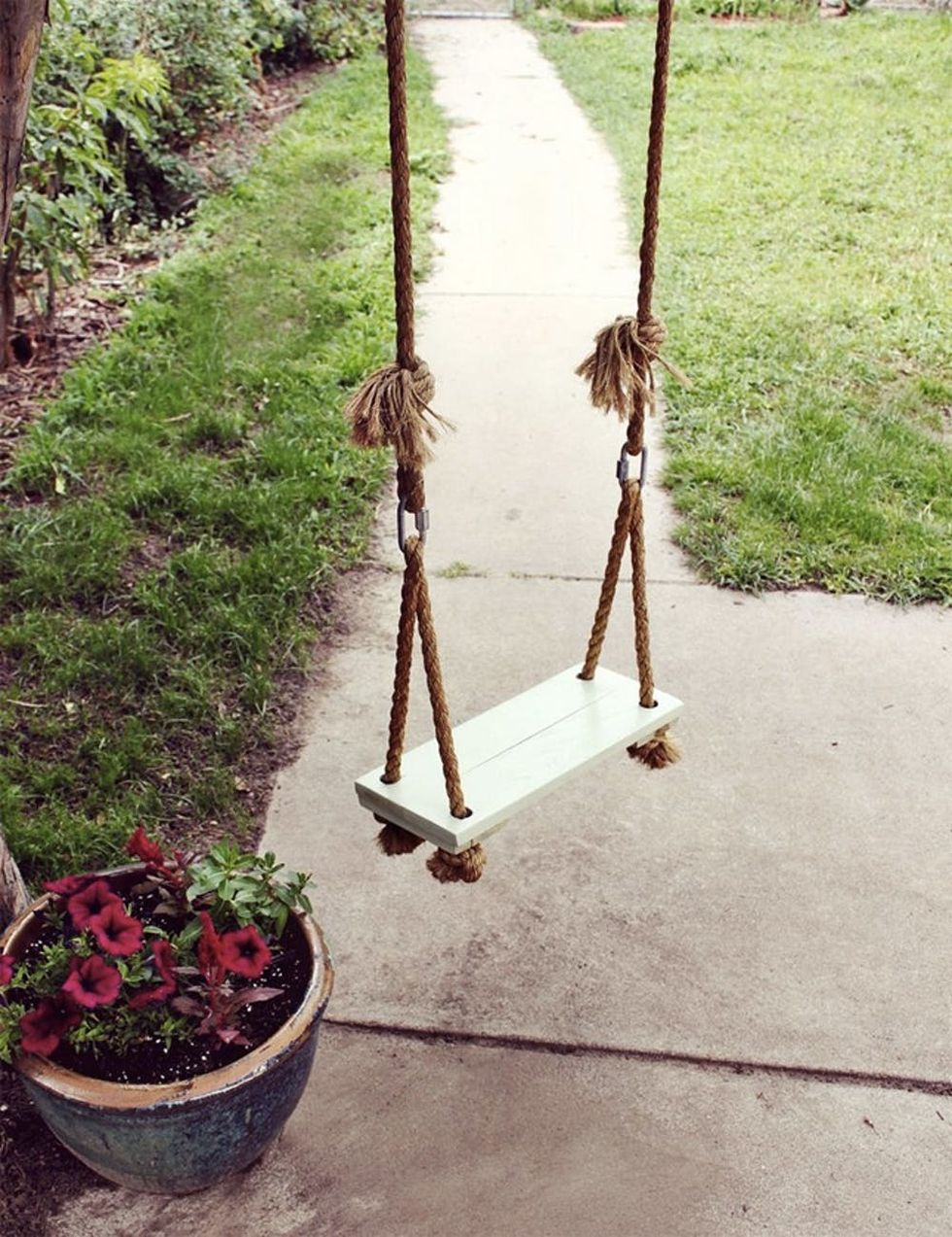 10. Make a Tree Swing: Nothing brings back more summer memories than a wooden swing hanging under a tree. If you have little ones or are a kid at heart, don't spend another day without this summer essential. (via A Beautiful Mess)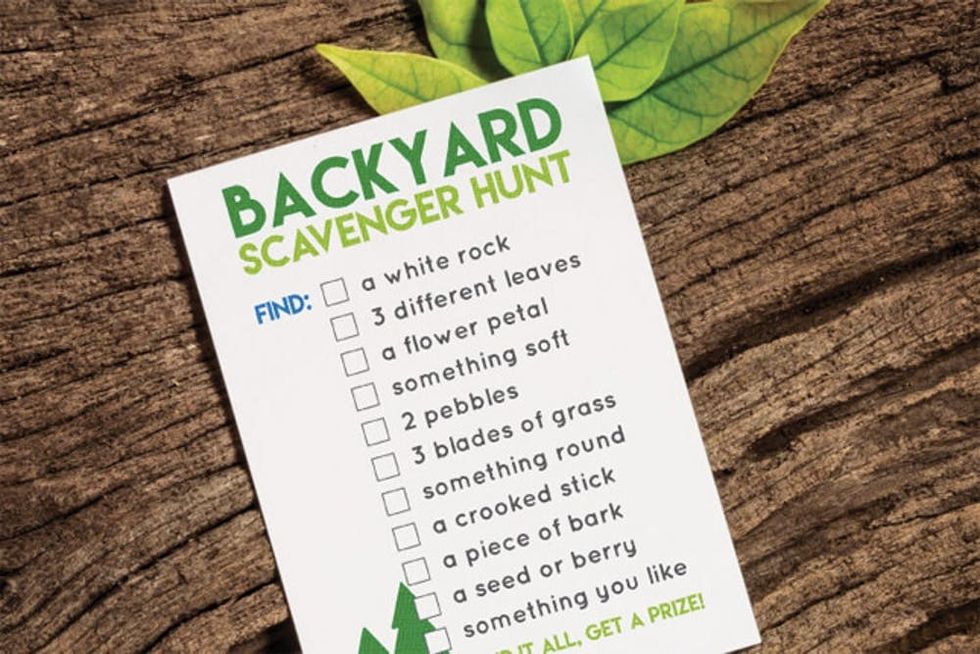 11. Printable Back Yard Scavenger Hunt: All you need is a printer and Mother Nature to get your game on. (via Hey, Let's Make Stuff)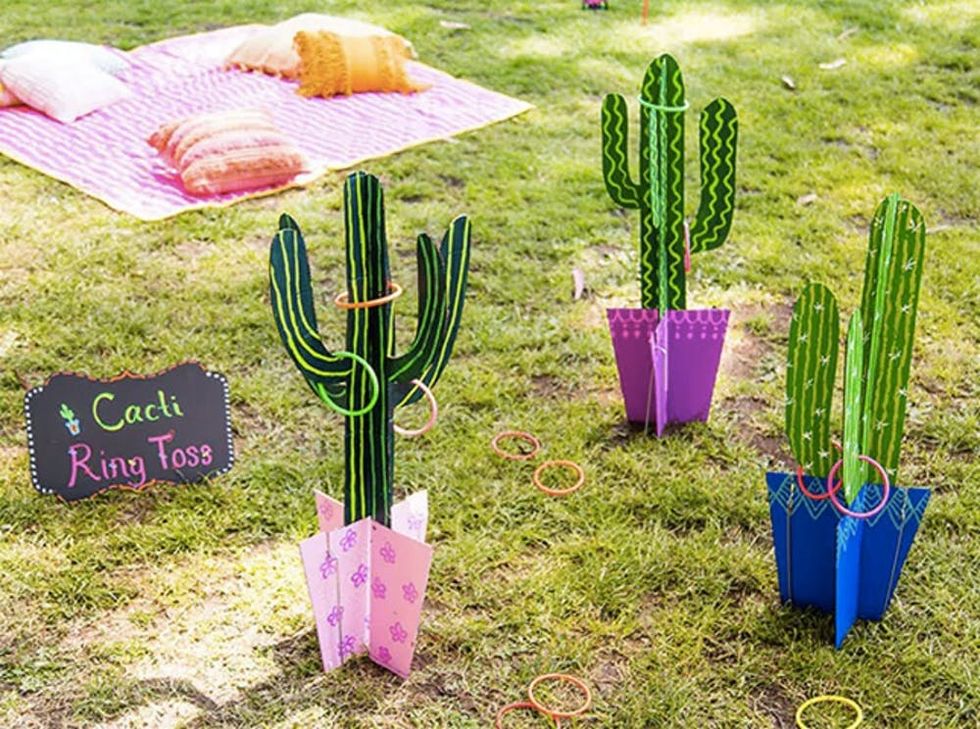 12. DIY Cactus Ring Toss: Ring toss just got a very trendy upgrade. If you'd rather spend your budget on tasty snacks and cocktails, you'll love that this yard game is made out of nothing more than cardboard boxes and paint. Bonus: You can use these adorable cacti as home decor later. (via Brit + Co)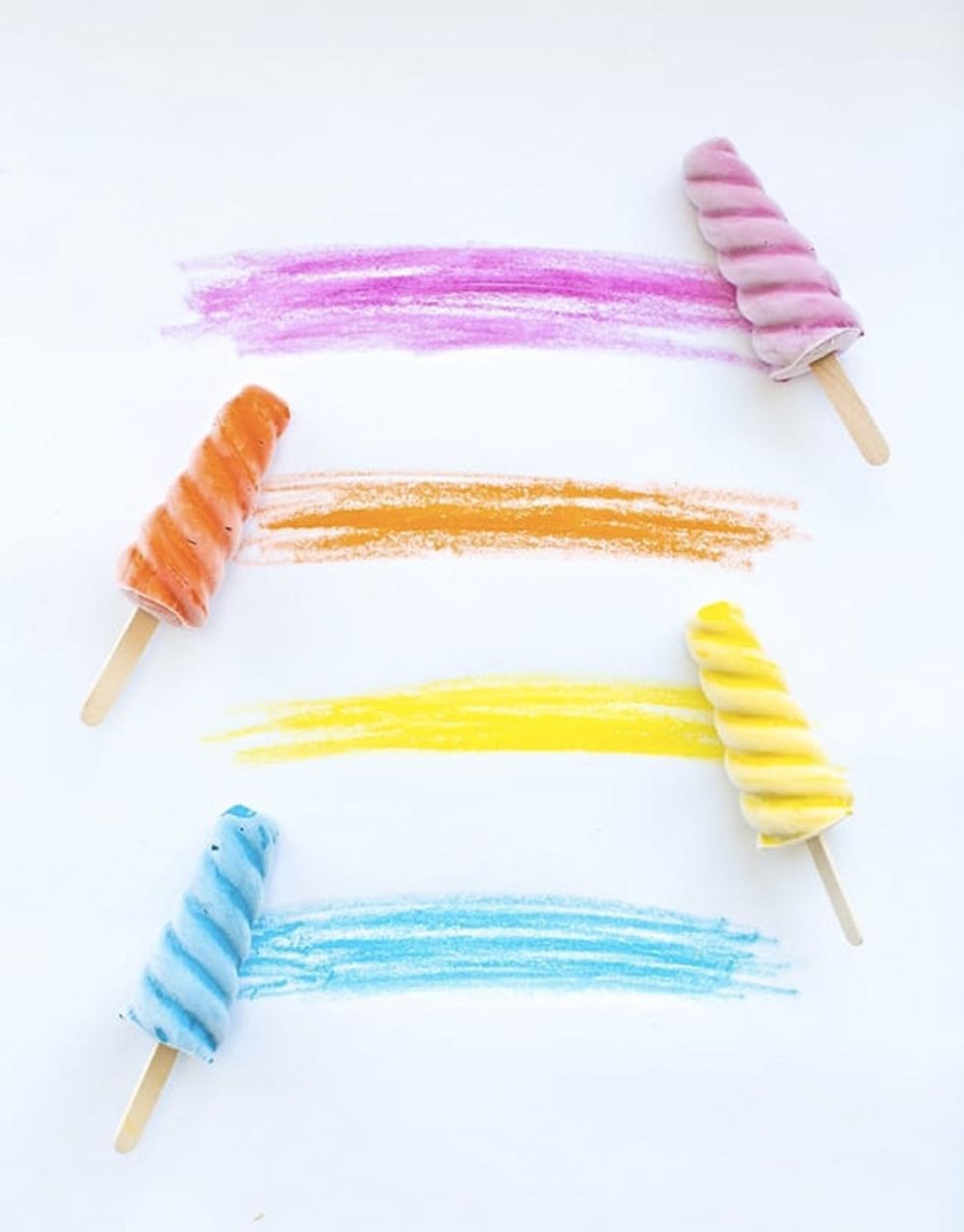 13. DIY Freezer Chalk Pops: Give some adults sidewalk chalk and watch their inner child emerge. (via Hello, Wonderful)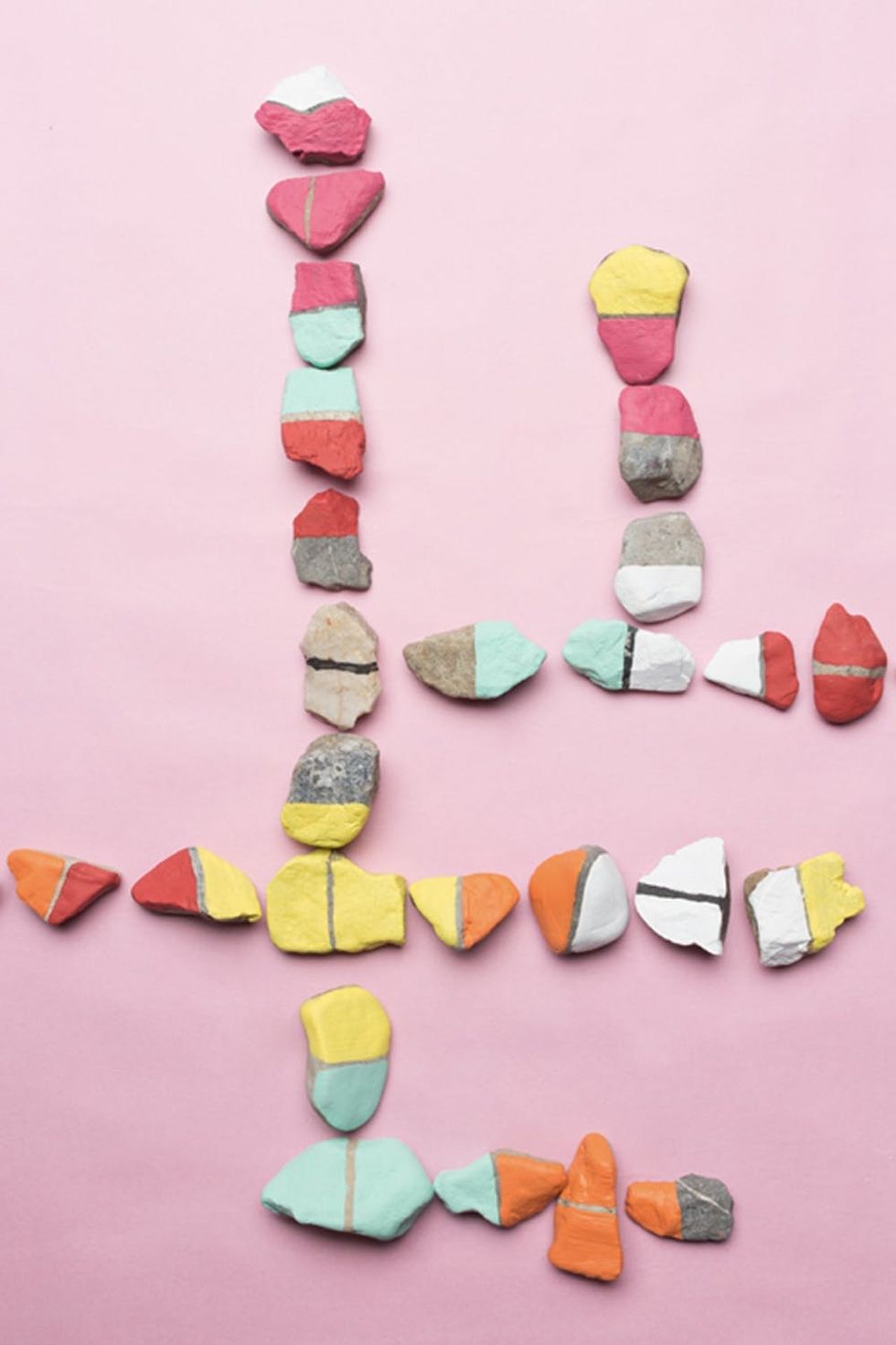 14. Painted Rocks Dominoes DIY: We're loving this rustic-but-pretty version of dominoes. (via The House That Lars Built)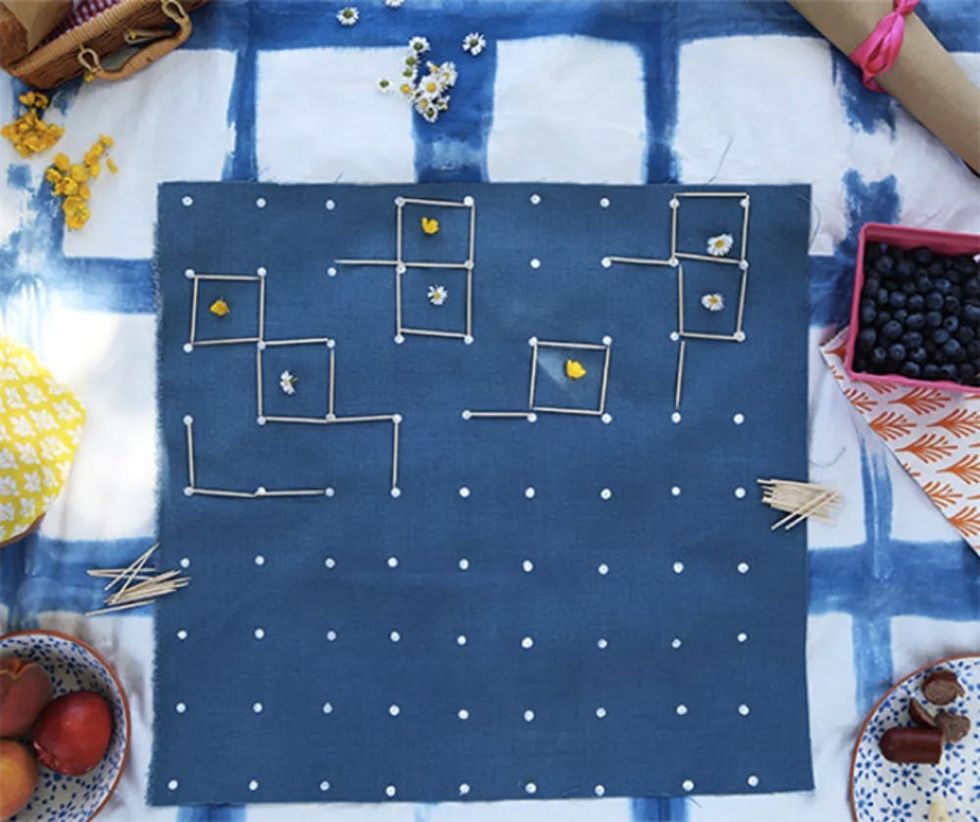 15. DIY Cloth Picnic Games: We love the idea of a game board that you can fold up and tuck into your picnic basket for any summer adventure! And if you don't yet know how to play Squares, you can learn that in here too. (via Say Yes)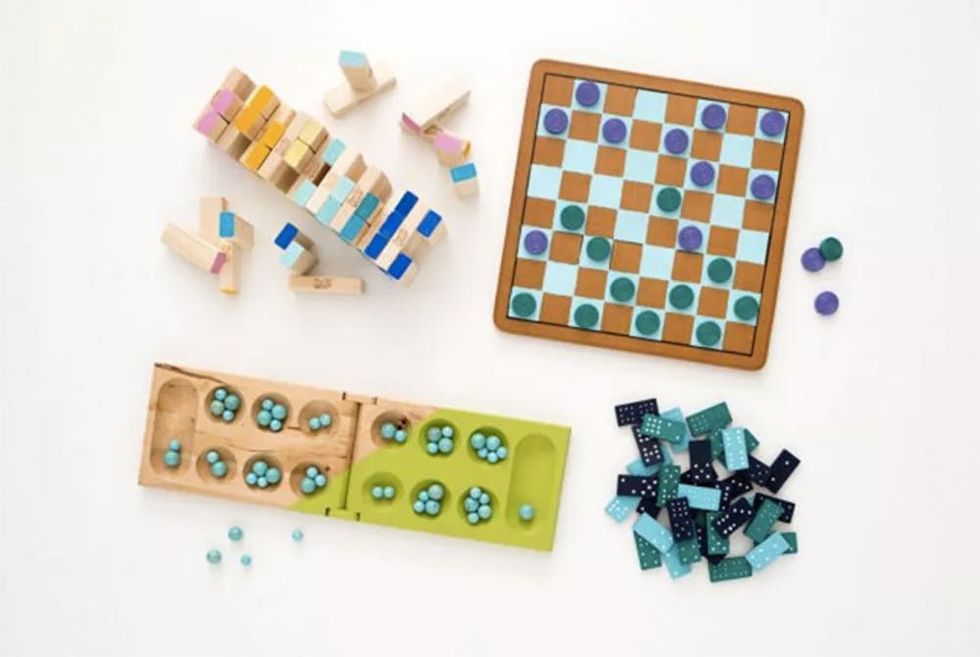 16. DIY Color Block Games: Make sure there's a game station for all ages and interests. While the rest of the crew is battling it out in cornhole game, set up a couple of these rad color-dipped board games to keep everyone else entertained. (via Brit + Co)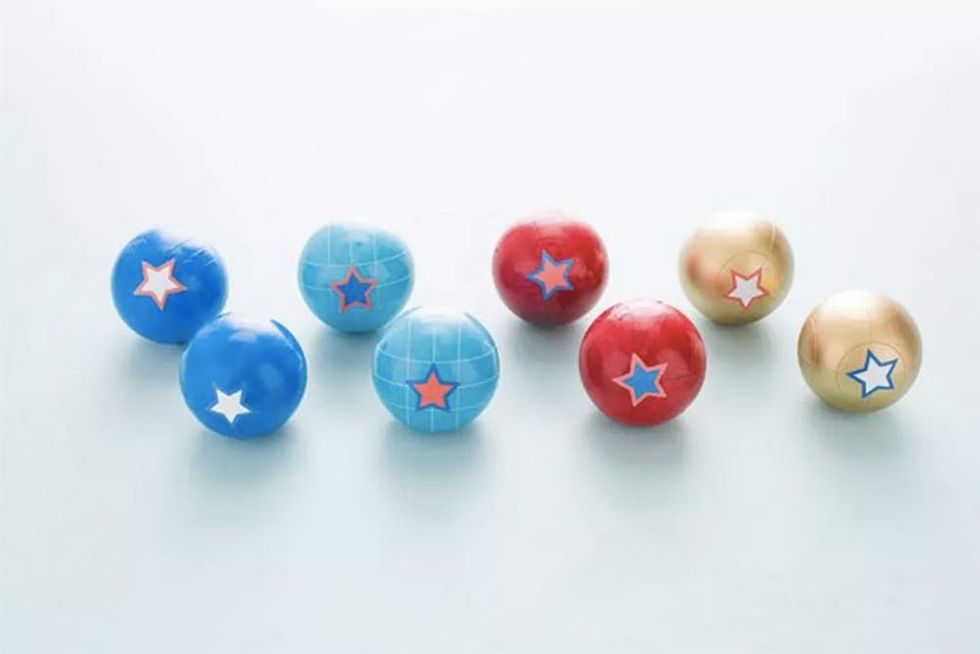 17. DIY Bocce Balls: When it comes time to bust out the bocce balls, make sure your color scheme is on point and in full patriotic form. Spruce up an old set of balls with a starry makeover and a fresh coat of paint. (via Brit + Co)
RELATED: 10 DIY Games That'll Keep Your Kids Happy Outside
(Additional reporting by Kate Thorn)
Allison Wheeler
Allison Collins lives in Denton, Texas with her husband and two dogs. She is a honky tonk connoisseur, Bruce Springsteen enthusiast, and proud member of the West Texas Cloud Appreciation Society.
Party