11 Retro-Inspired Gifts That'll Give You Nostalgic Feels
Nov 27, 2018
Ah, the good ol' days. Nostalgia, even when it's for a time we didn't experience ourselves, is a powerful force. So if you're all about that 8-bit life or longing for the days of malt shops and sockhops, don't worry: Retro and vintage will never go away. (And frankly, we wouldn't have it any other way.) So, next time you're feeling a little nostalgic, reach for one of these groovy gifts to soothe your sentimental soul.
---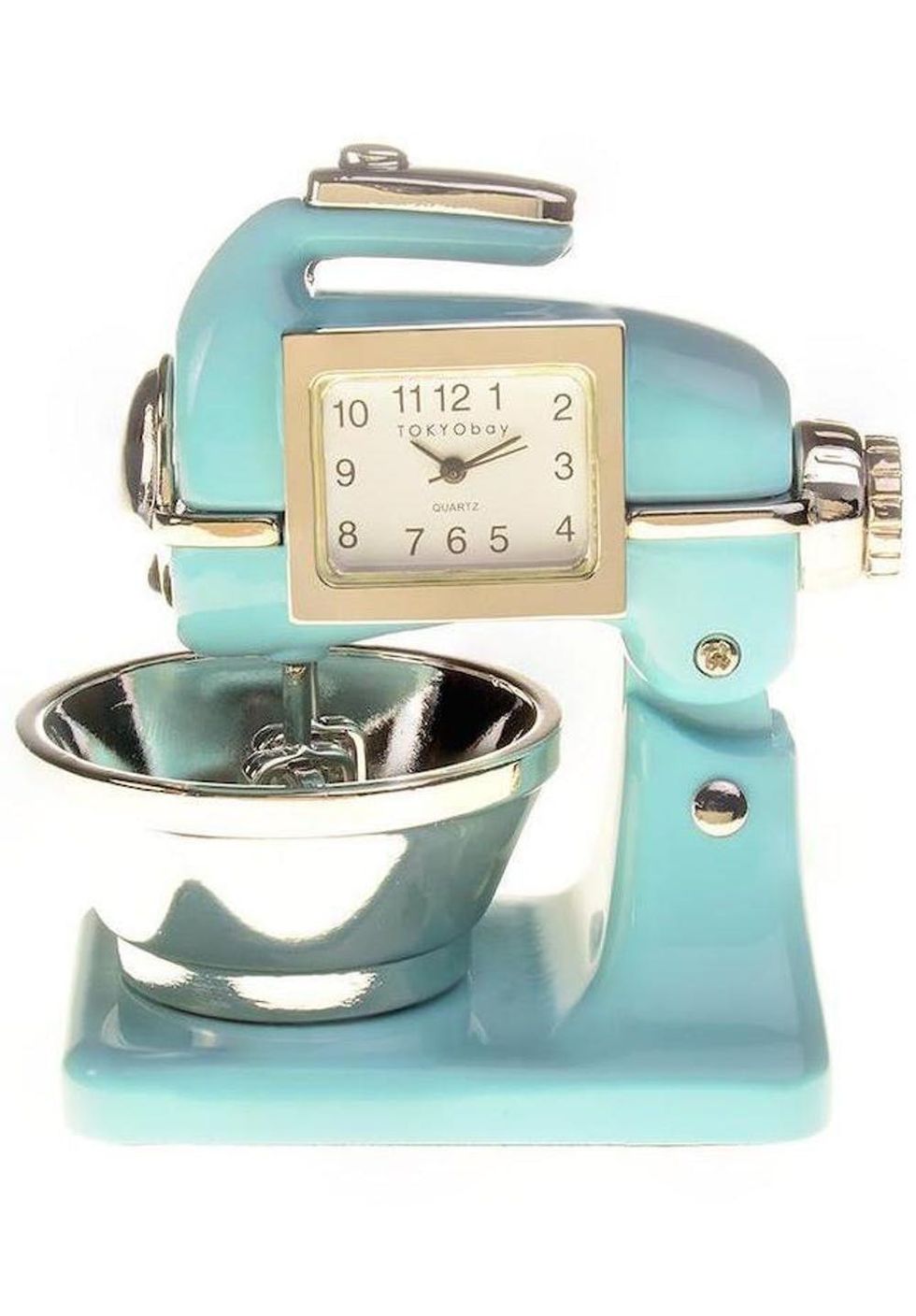 1. Always Fits Light Blue Retro Clock Mixer ($40): This ting timepiece may not beat eggs, but it's especially useful for timing them. Use this clock and never again lose track of time or risk burning the roast!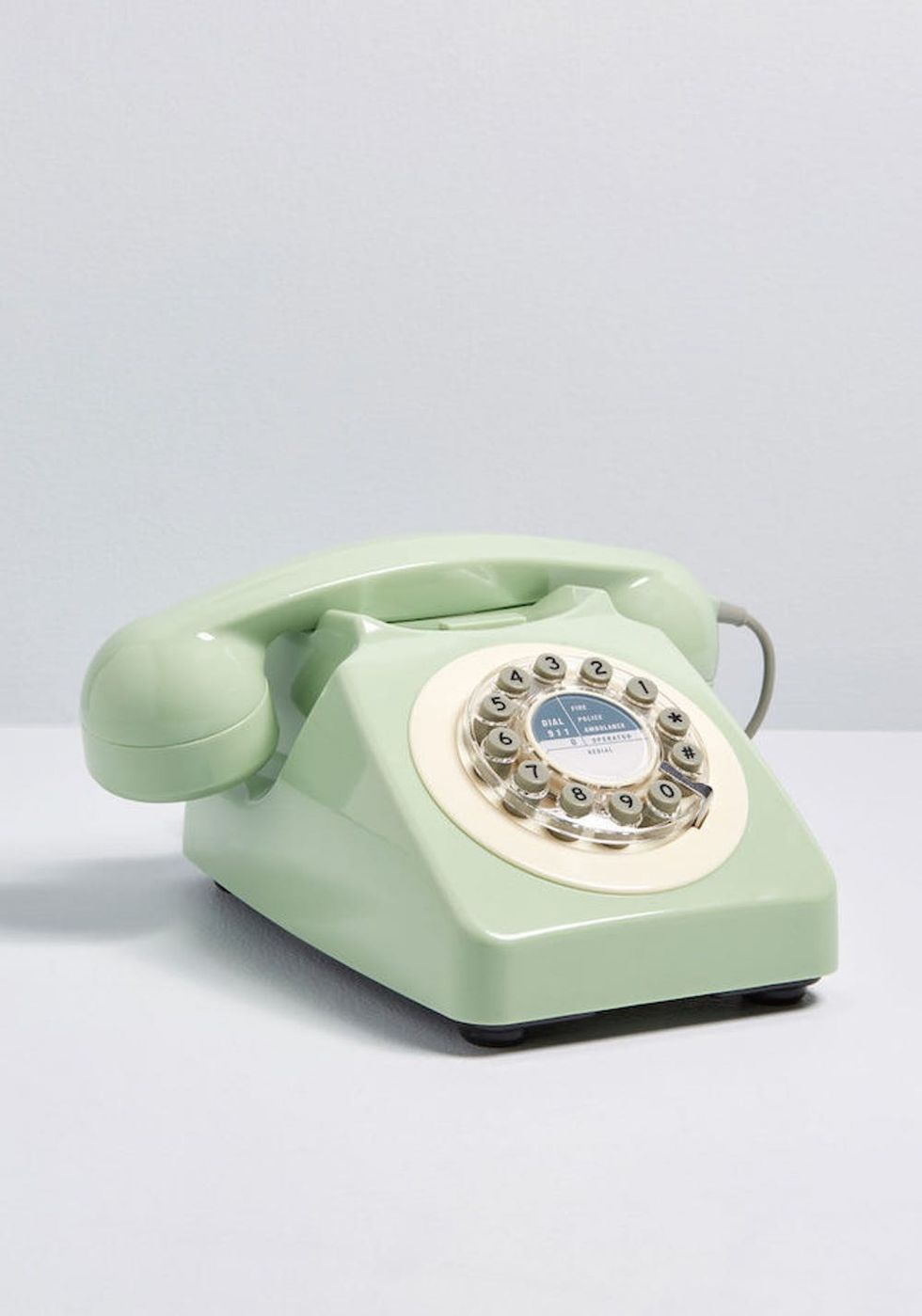 2. Wild & Wolf Ring True Desk Phone ($70): Whether or not you still have a landline, this retro phone makes an excellent addition to your home office. The mint green color is peak vintage, but the easy-to-use push buttons are a welcome modern upgrade. (No one wants to go back to the time-consuming rotary phone!)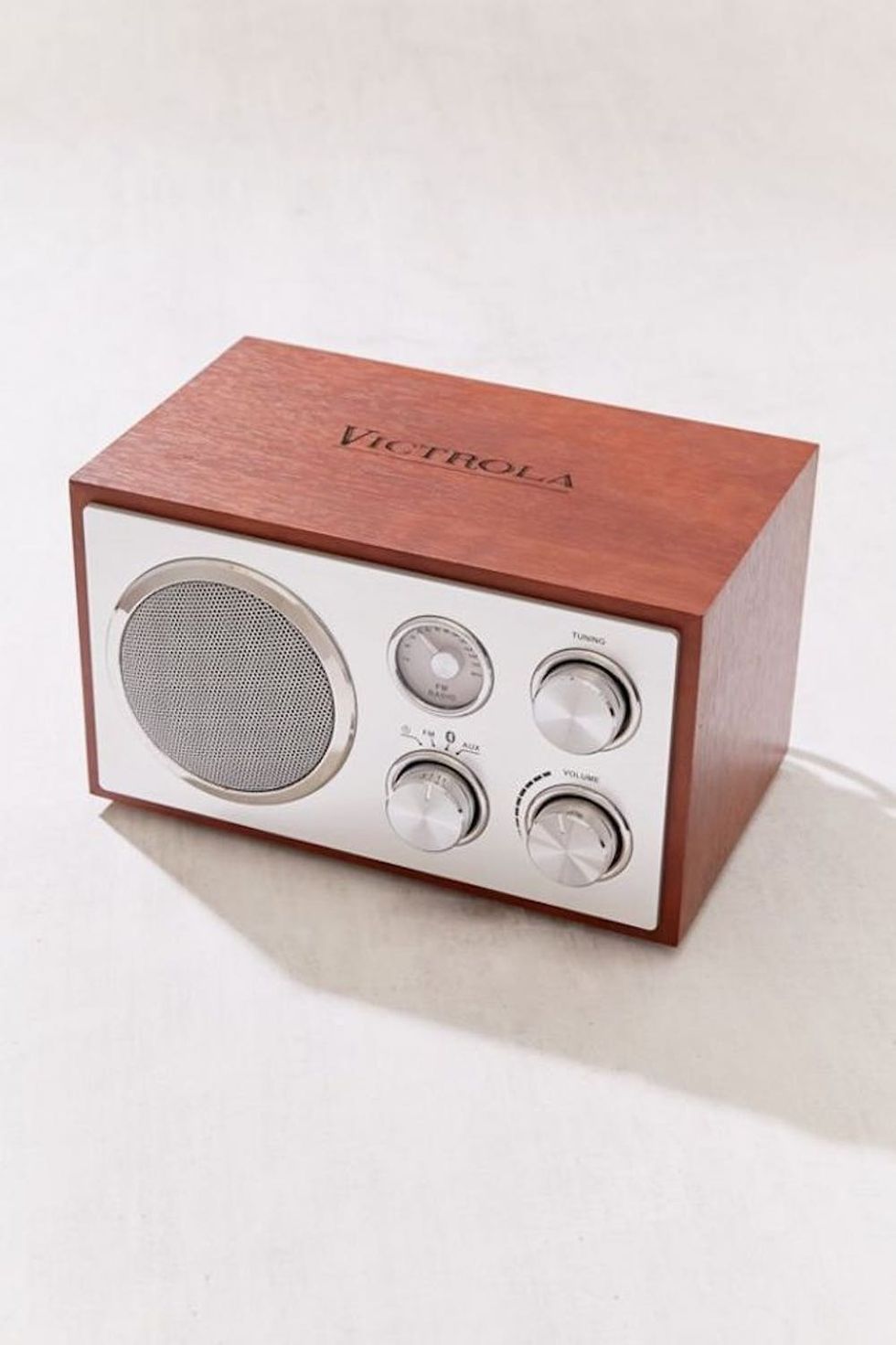 3. Urban Outfitters Retro Bluetooth Speaker ($50): This speaker may look like it came from your grandpa's den, but it's actually outfitted with the latest technology. Sync up your phone to this Bluetooth-enabled beauty, and you and your friends can do the foxtrot until dawn.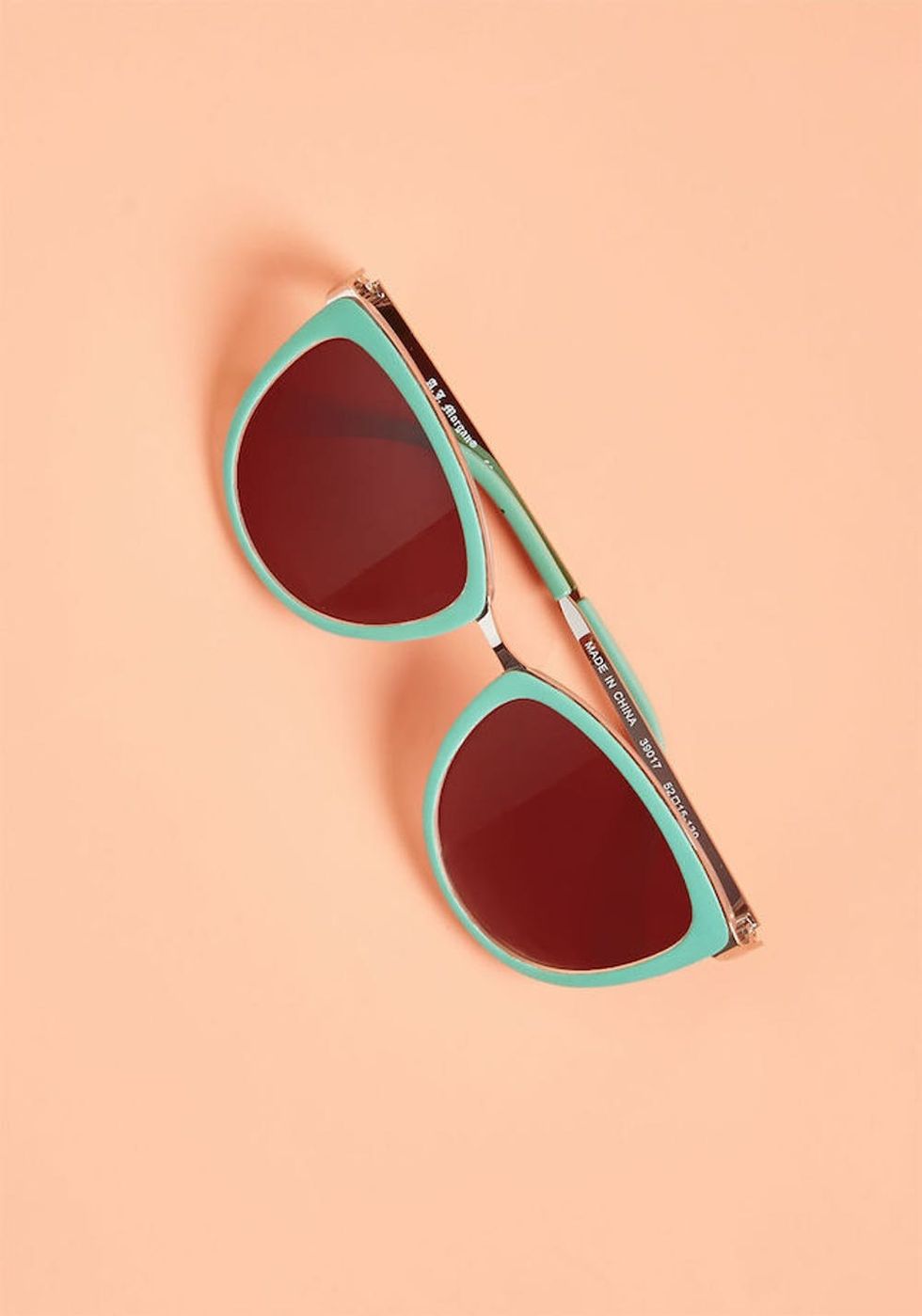 4. Winners and Cruisers Sunglasses ($19): Imagine cruising down Route 66 wearing these retro-chic beauties. Stay glamorous and protected from the rays by slipping on these cat-eye stunners that will make you feel like a movie star.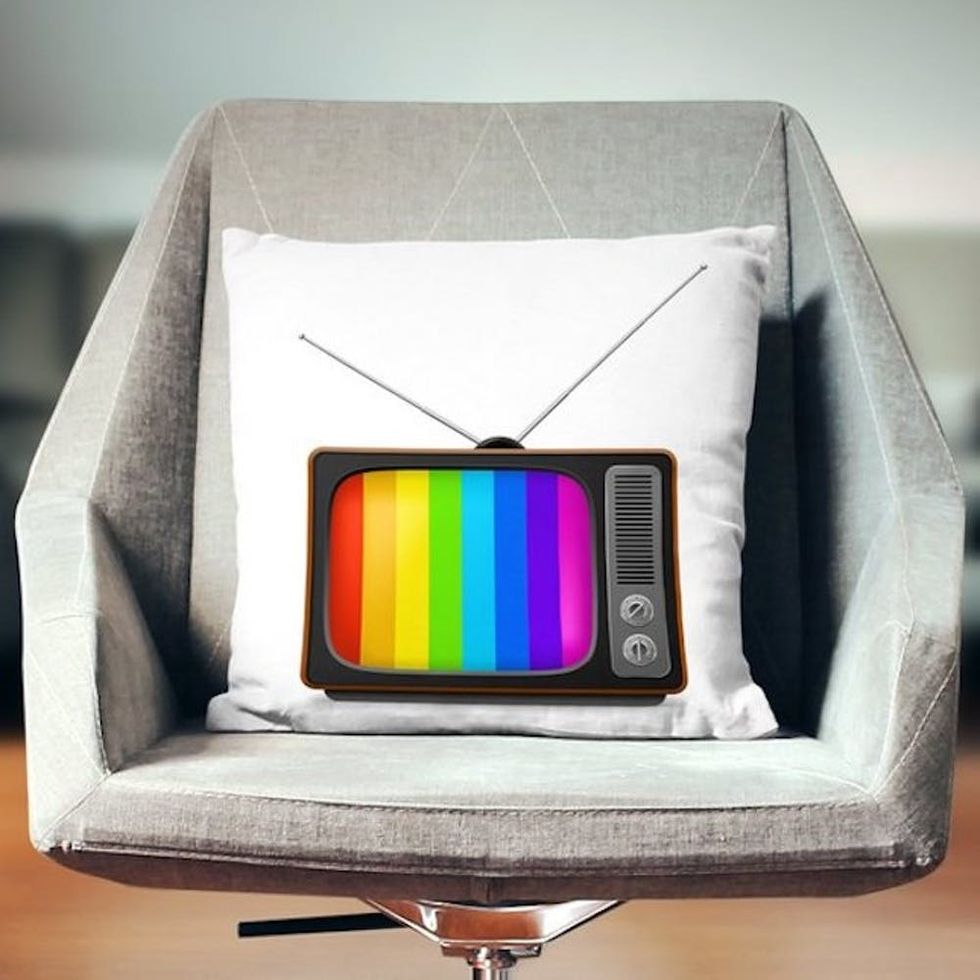 5. W. Francis Design Retro Pillow ($22+): You may love your state-of-the-art flatscreen now, but a little piece of you has a soft spot for that old wooden TV set that you grew up with, right? Now you can remember your happy childhood days watching Saturday morning cartoons without downgrading your entertainment center.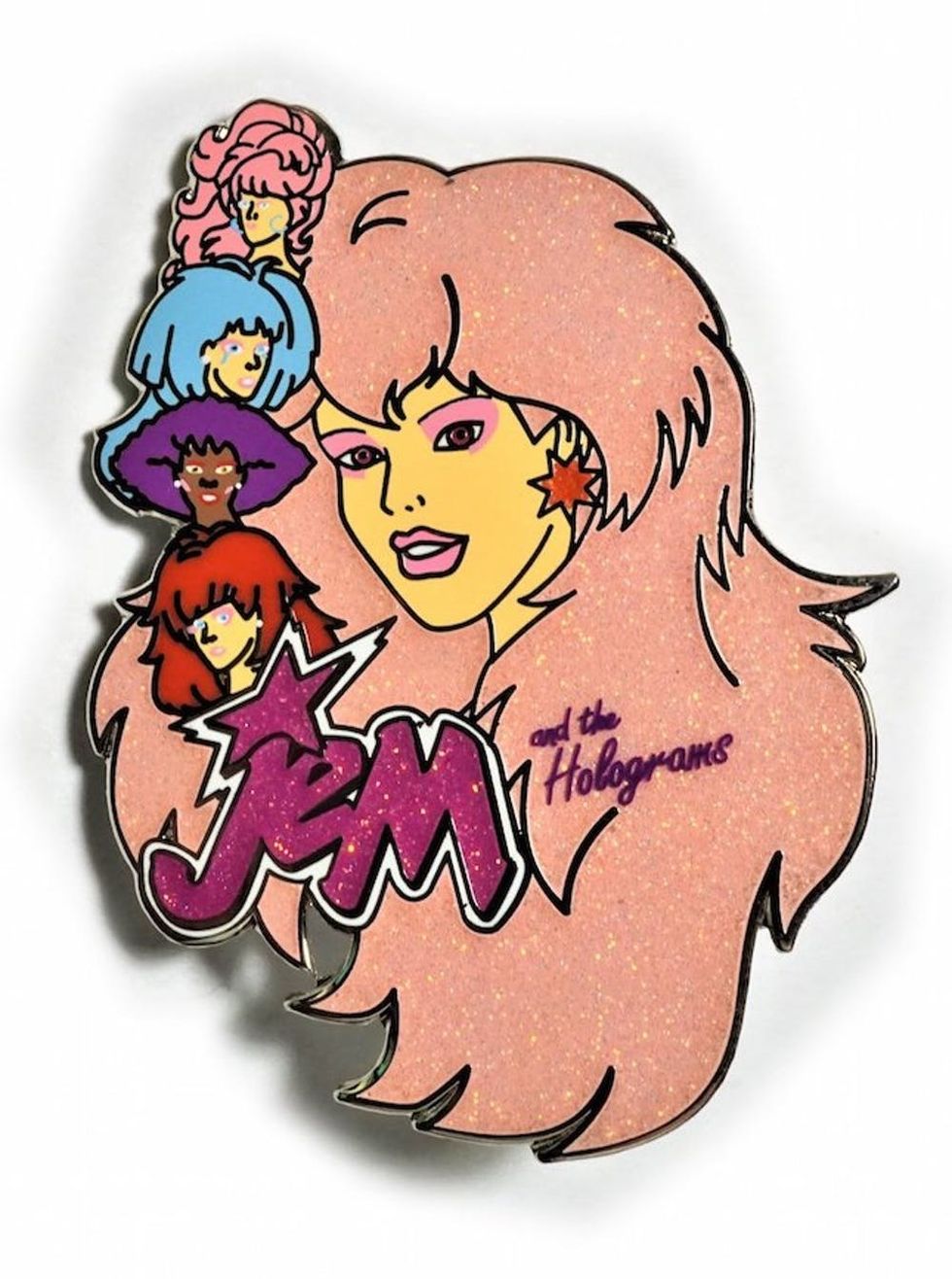 6. Always Fits Jem and the Holograms Retro Enamel Pin ($12): What's the best way to look truly, truly, truly outrageous? With Jem, of course! '80s babies absolutely need this glittery pin on their backpack or denim jacket.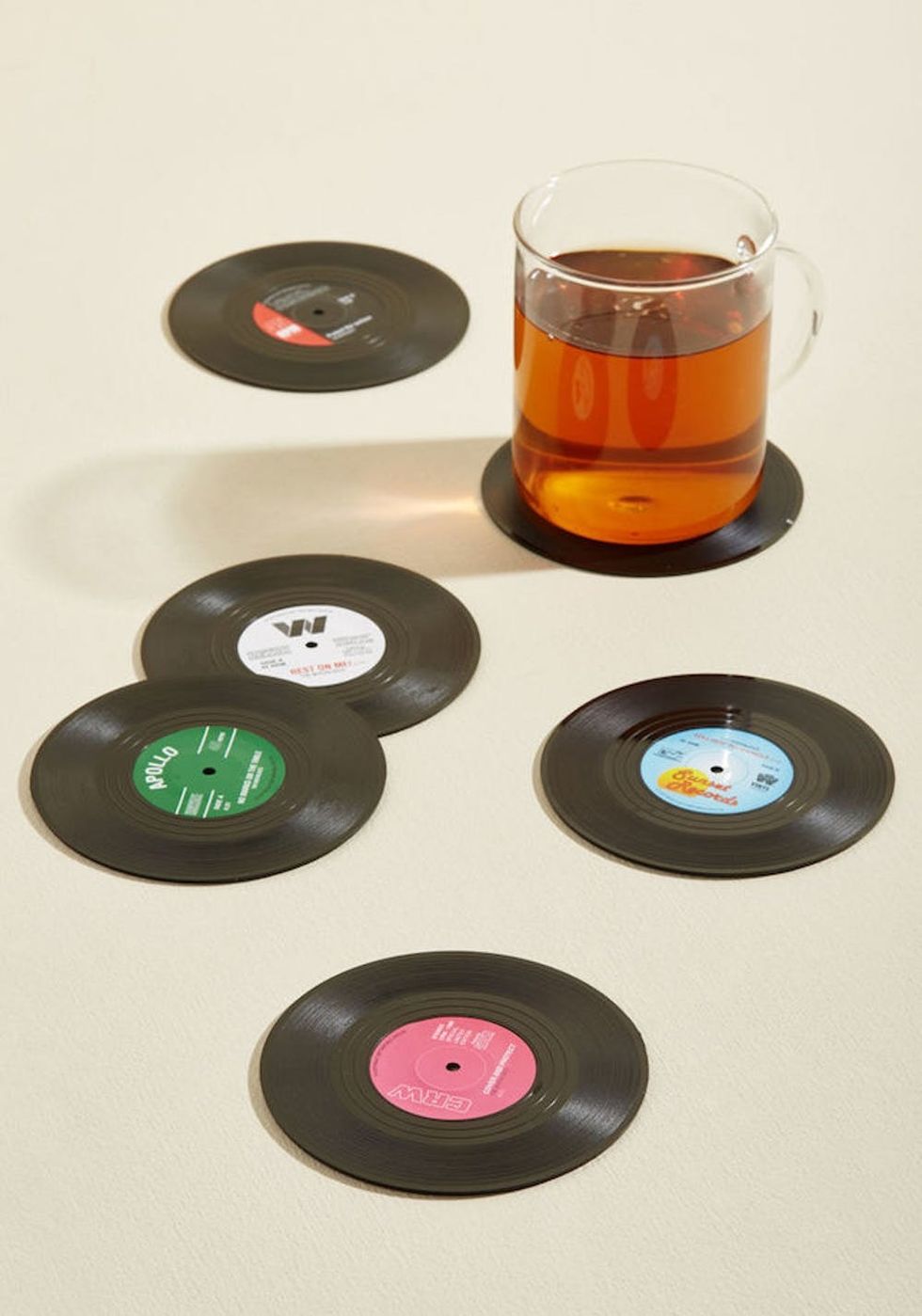 7. Have the Vinyl Say Coaster Set ($19): If you'd prefer to play your records instead of decorating with them, try out these tiny replicas that will keep your coffee table ring-free — and your discs free from scratches.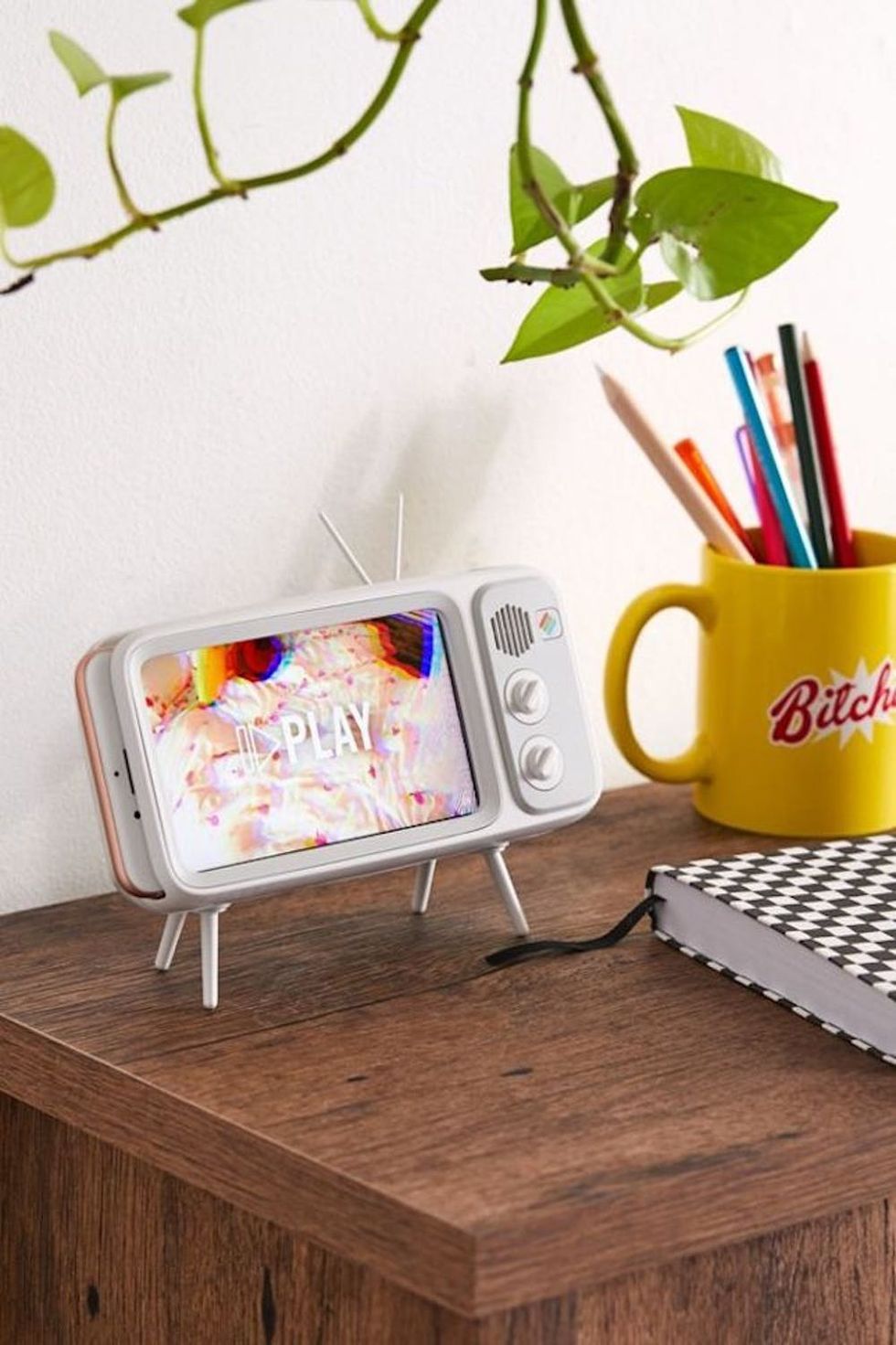 8. Retroduck Retro TV White iPhone Dock ($50): This iPhone dock takes its design inspiration from a vintage television, so you can watch your favorite YouTuber the same way you used to watch regular TV as a kid.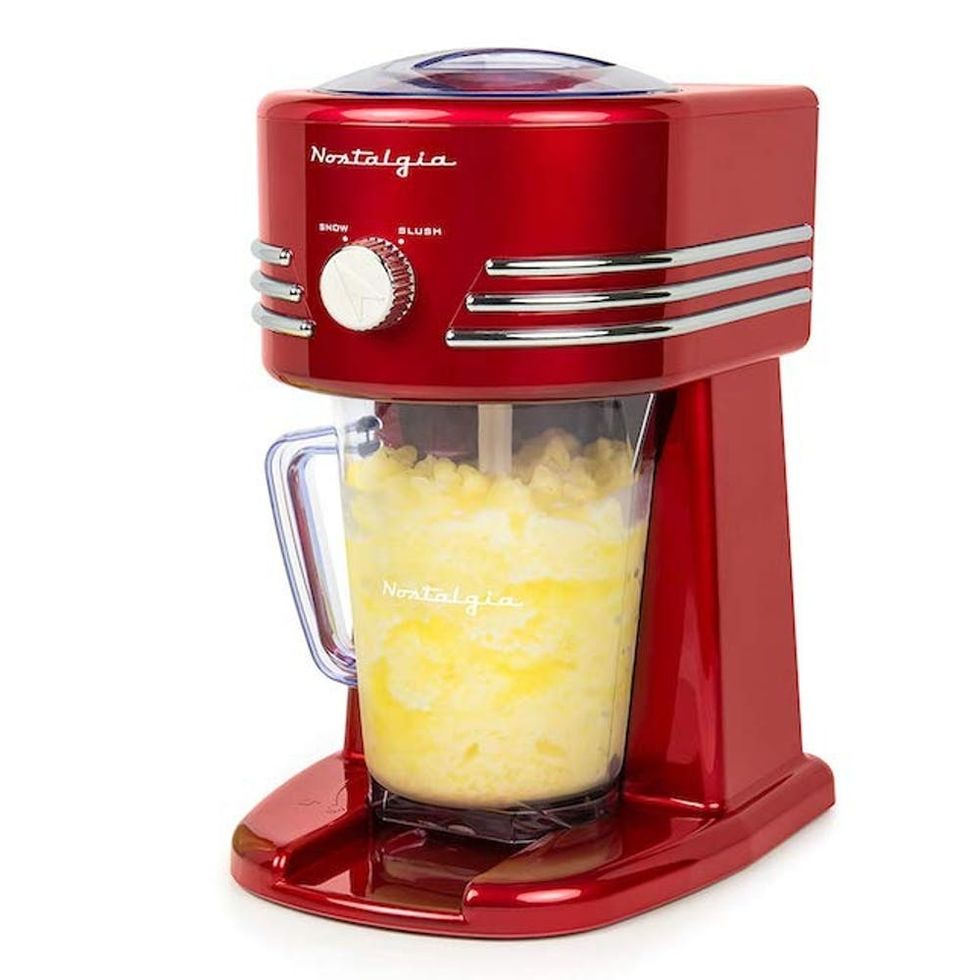 9. Nostalgia Frozen Beverage Station ($35): Every day is a good day for a party when you have frozen margaritas, daiquiris, or even snow cones. Wow your friends at your next neighborhood BBQ with this clever contraption that makes drink orders in a snap.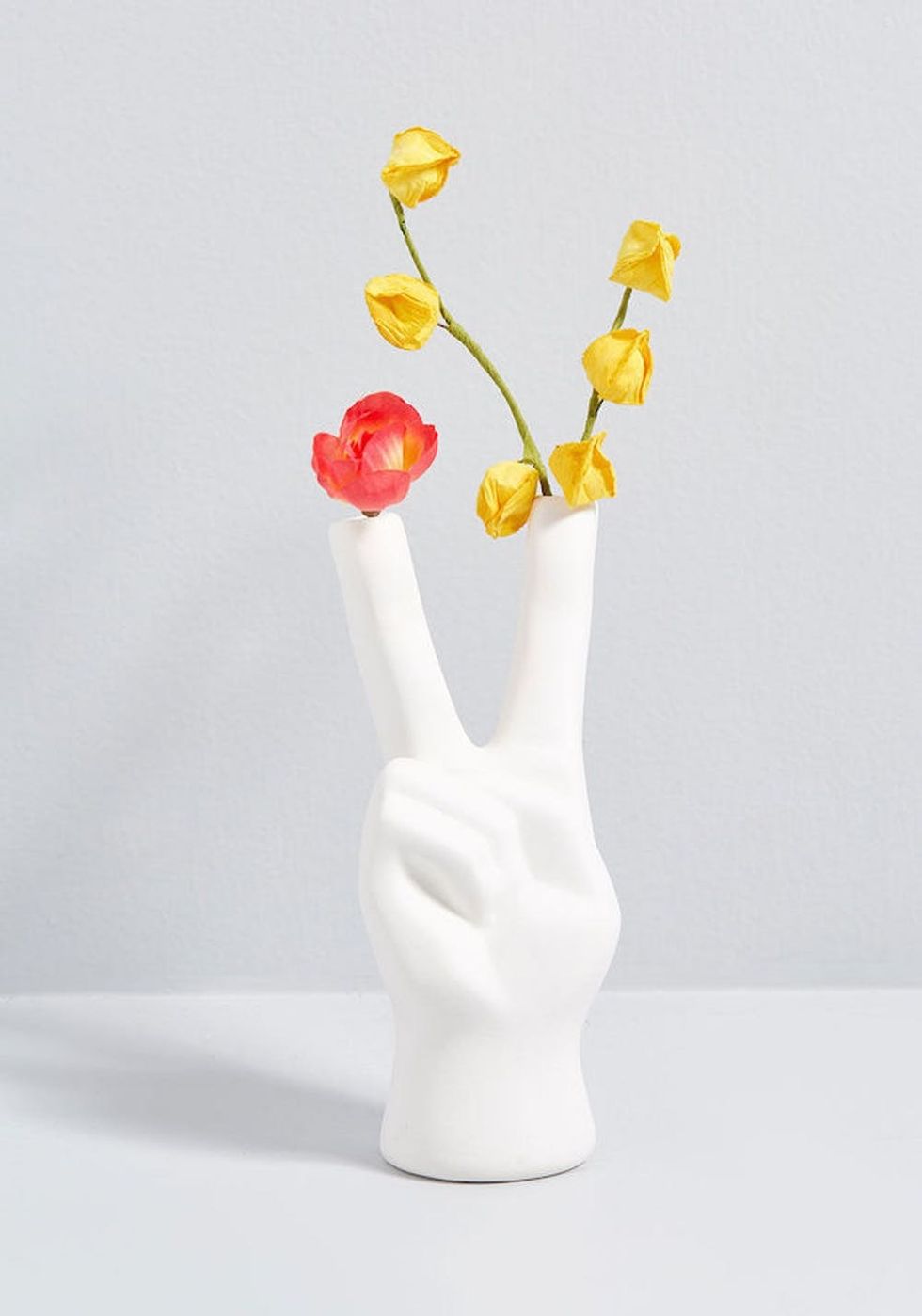 10. Horticultural Harmony Peace Sign Planter ($15): Pay tribute to the age of flower power with this unique vase shaped like a peace sign. Keep your most beloved blooms at your vase's fingertips.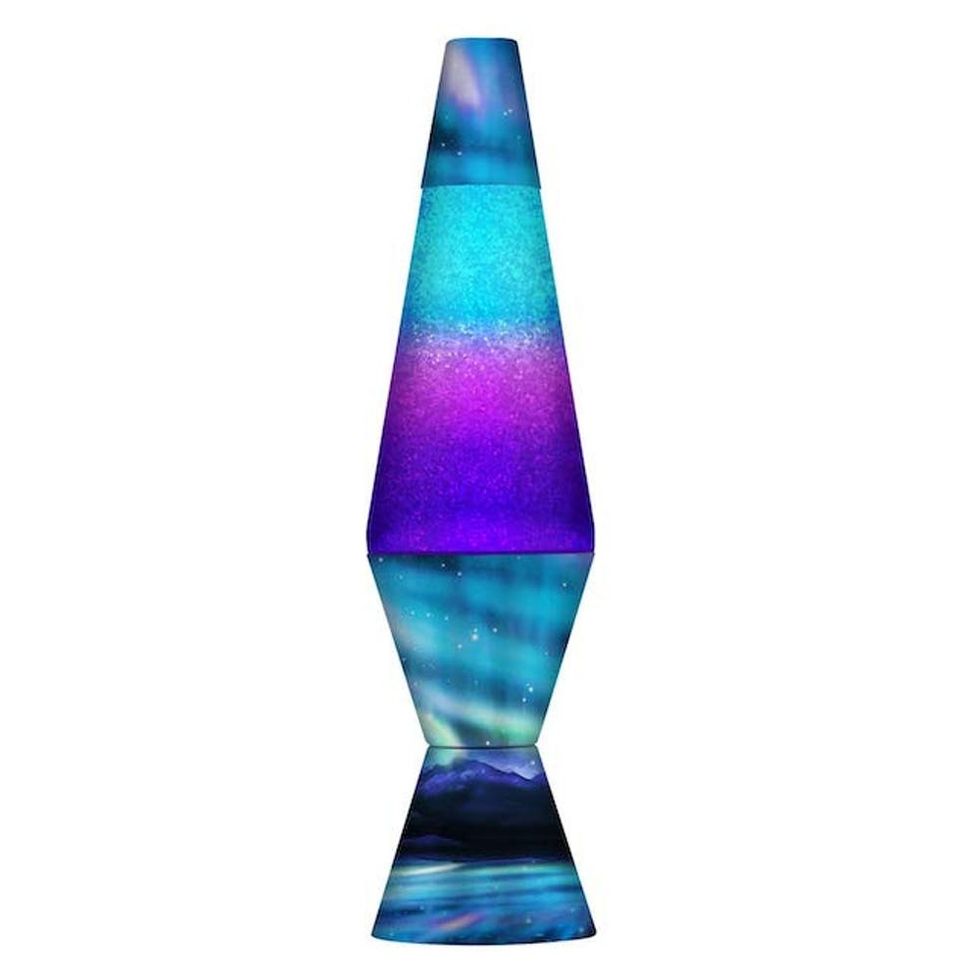 11. Schylling Lava Lamp with Tri-Colored Globe ($14+): The ultimate retro home needs the ultimate retro lighting. Set the mood with a mesmerizing lava lamp, just like the one you had as a teen.
Do you have any recommendations for nostalgic gifts? Share them with us on Twitter @BritandCo!
Brit + Co may at times use affiliate links to promote products sold by others, but always offers genuine editorial recommendations.