All That Glitters is Gold: The 10 Best NYE Photo Backdrops
Dec 25, 2013
Oh New Year's Eve. The night of sparkly cocktail dresses, confetti poppers everywhere, and thousands upon thousands of photos, most of which you probably shouldn't share. But, if you're throwing a New Year's Eve party this year, you best make yourself a serious photo backdrop. It's a no-fail way to make sure you get a shot of everyone at your party, and it's hilarious to see a series of photos evolve (or… devolve) over the course of the night. Here are 10 awesome photo backdrop ideas, perfect for New Year's Eve.
---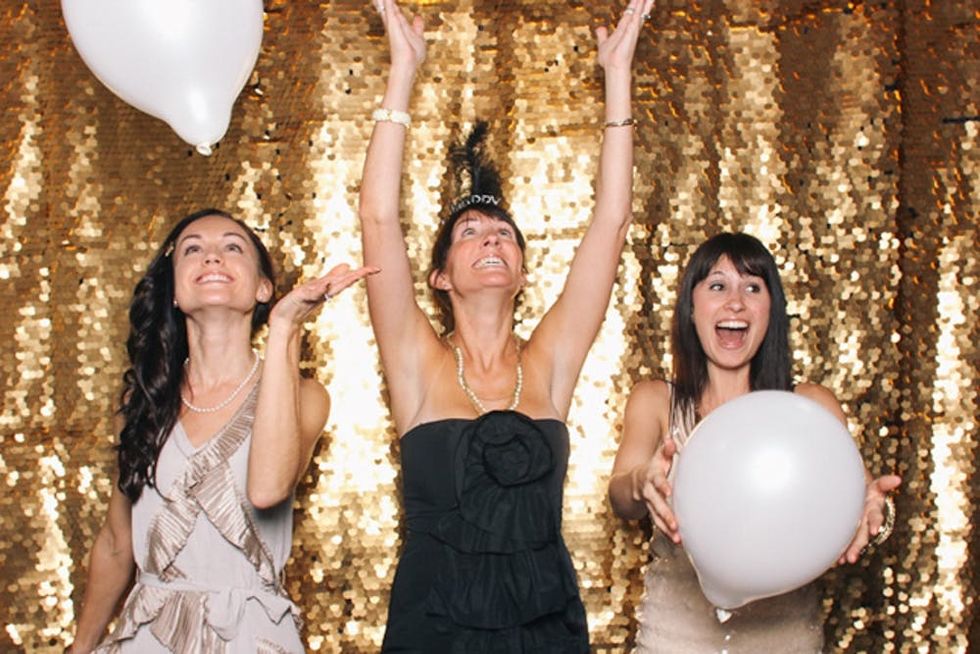 1. Glittery Gold "Bubbles": First of all, let's pop some bubbly! This backdrop would be a pretty intense one to make from scratch, but you can probably find some sequined fabric to create a similar effect. (via Mikaela Ruth)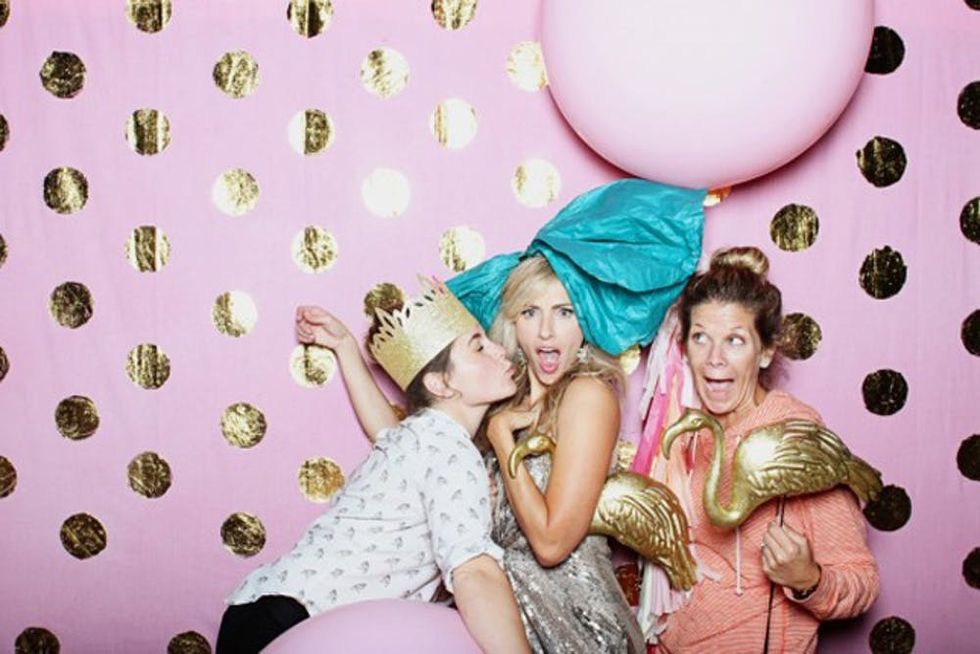 2. Gold Foil Polka Dots: We're not crazy fans of pink around here but this is AMAZING. This is seriously one of the best (and simplest!) backdrops we've ever seen. To create your own, simply cut out gold foil or contact paper circles, stick 'em up a piece of pink fabric, and you're almost done. (via The Glitter Guide)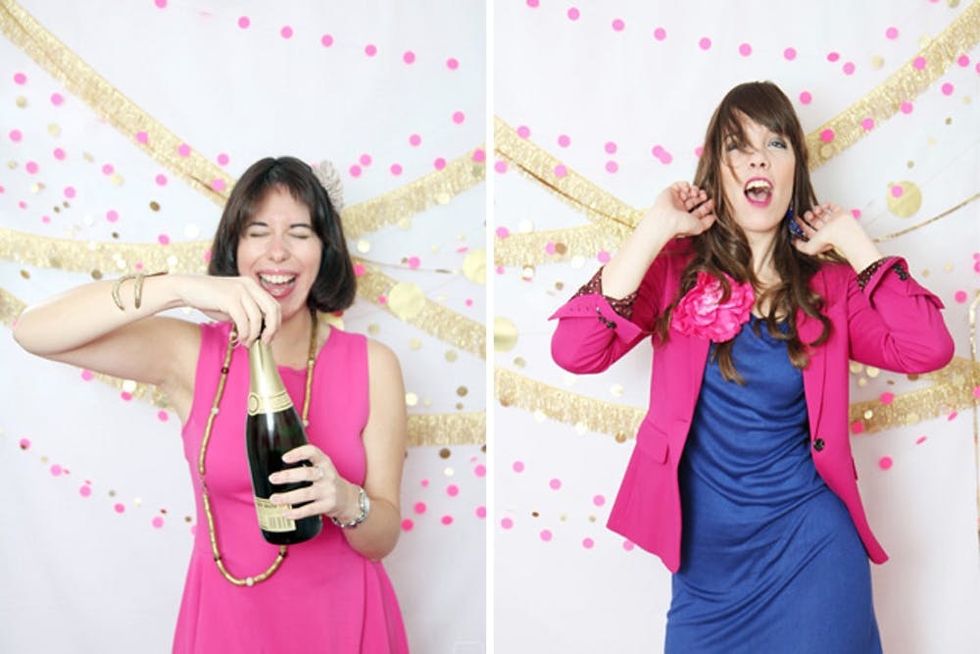 3. Gold + Pink Dot Garland: Speaking of polka dots, if you have a nice clean white wall, all you really need is a couple of garlands to create an instant photo studio. (via Nice Party)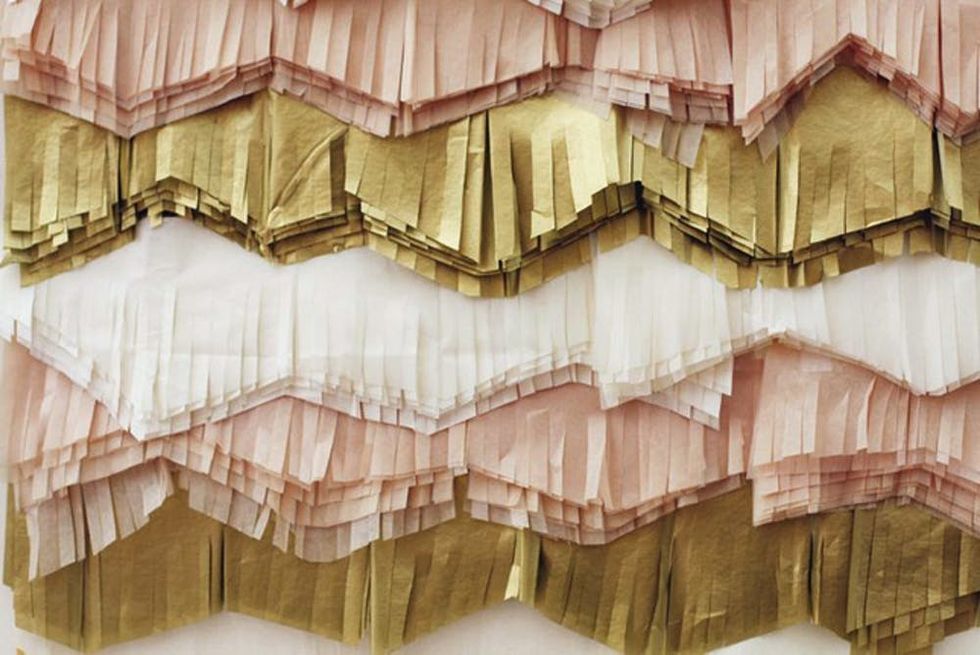 4. Blush, Gold, and White Chevron Fringe: We're loving the sumptuous-looking layers in this tissue paper creation. (via A Beautiful Mess)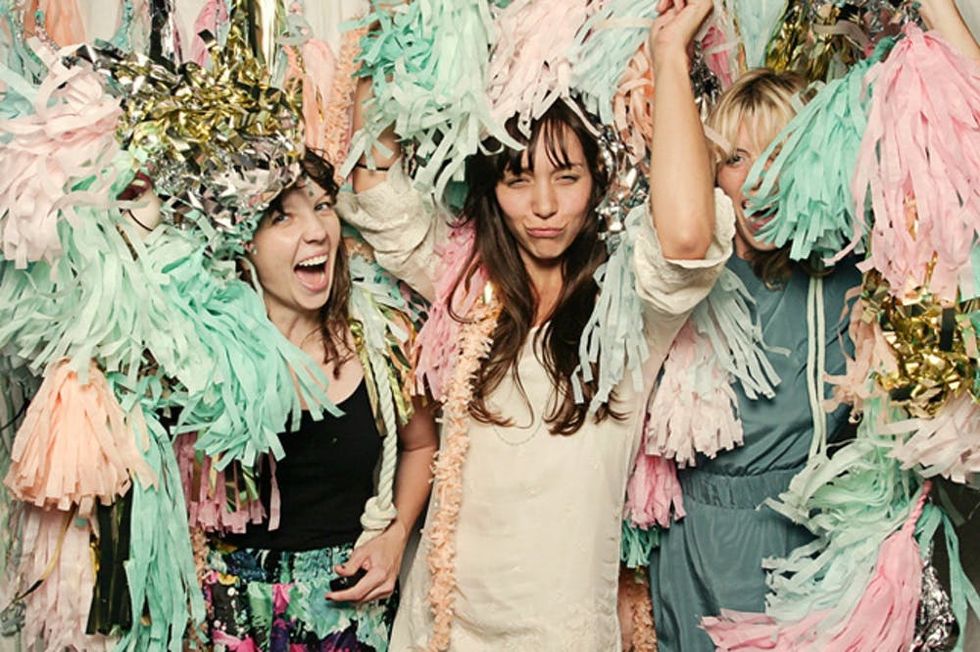 5. Paper Tassels Backdrop: Now that looks like a party! Tissue paper pom poms, fringe, and boom! Feel free to drop the mic ;) (via Smilebooth)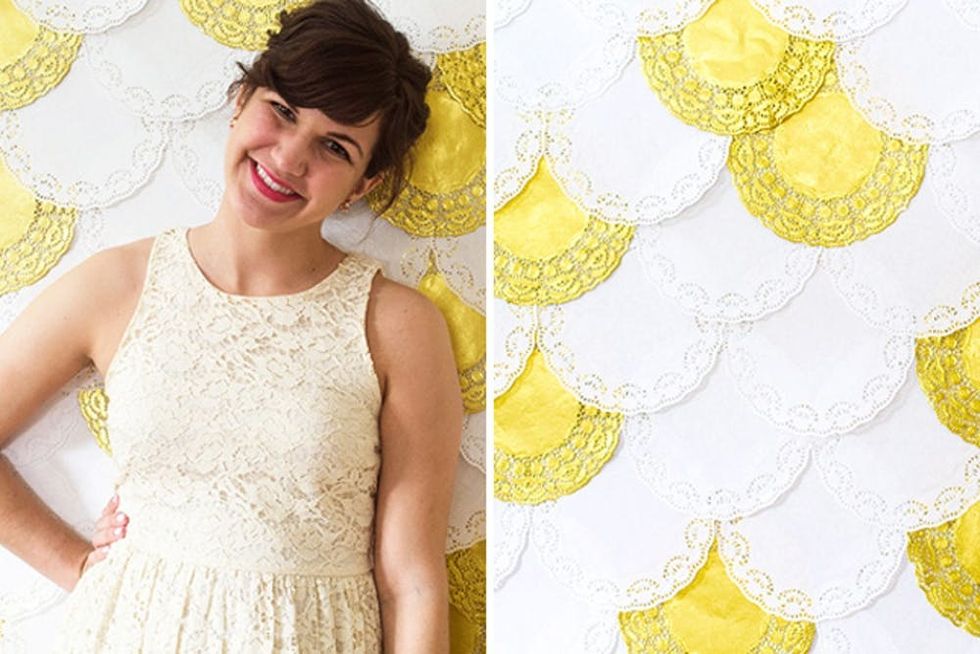 6. Vintage-Inspired Doily Backdrop: For a daytime affair, go for these whimsical doilies — try to find colorful ones to add a pop here and there amongst the white ones. (via Confetti Pop)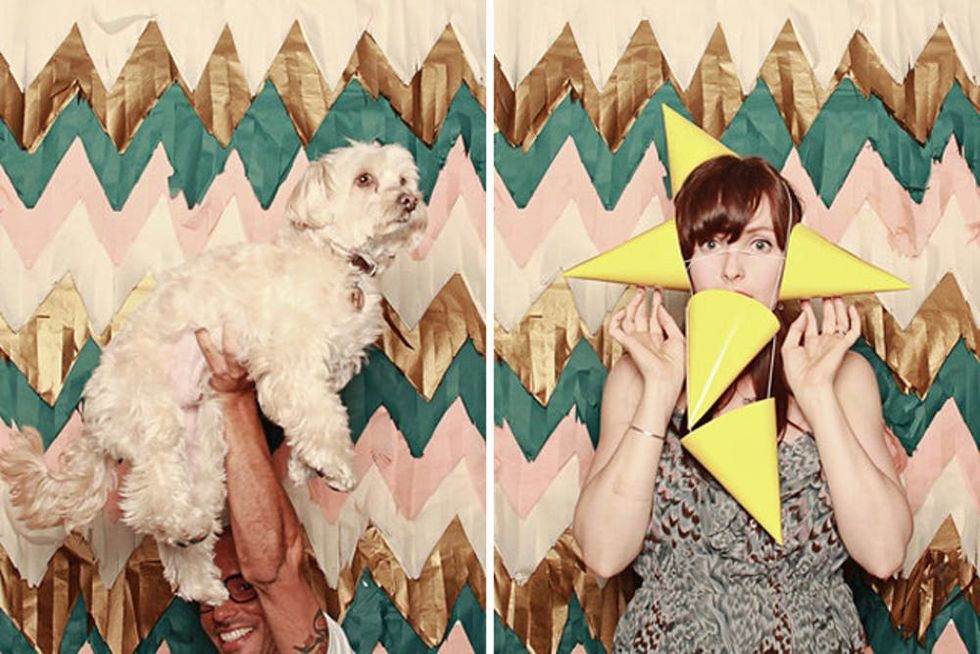 7. Layered Chevron Backdrop: You had us at layered chevron. But seriously, how cute is that pooch? (via Smilebooth)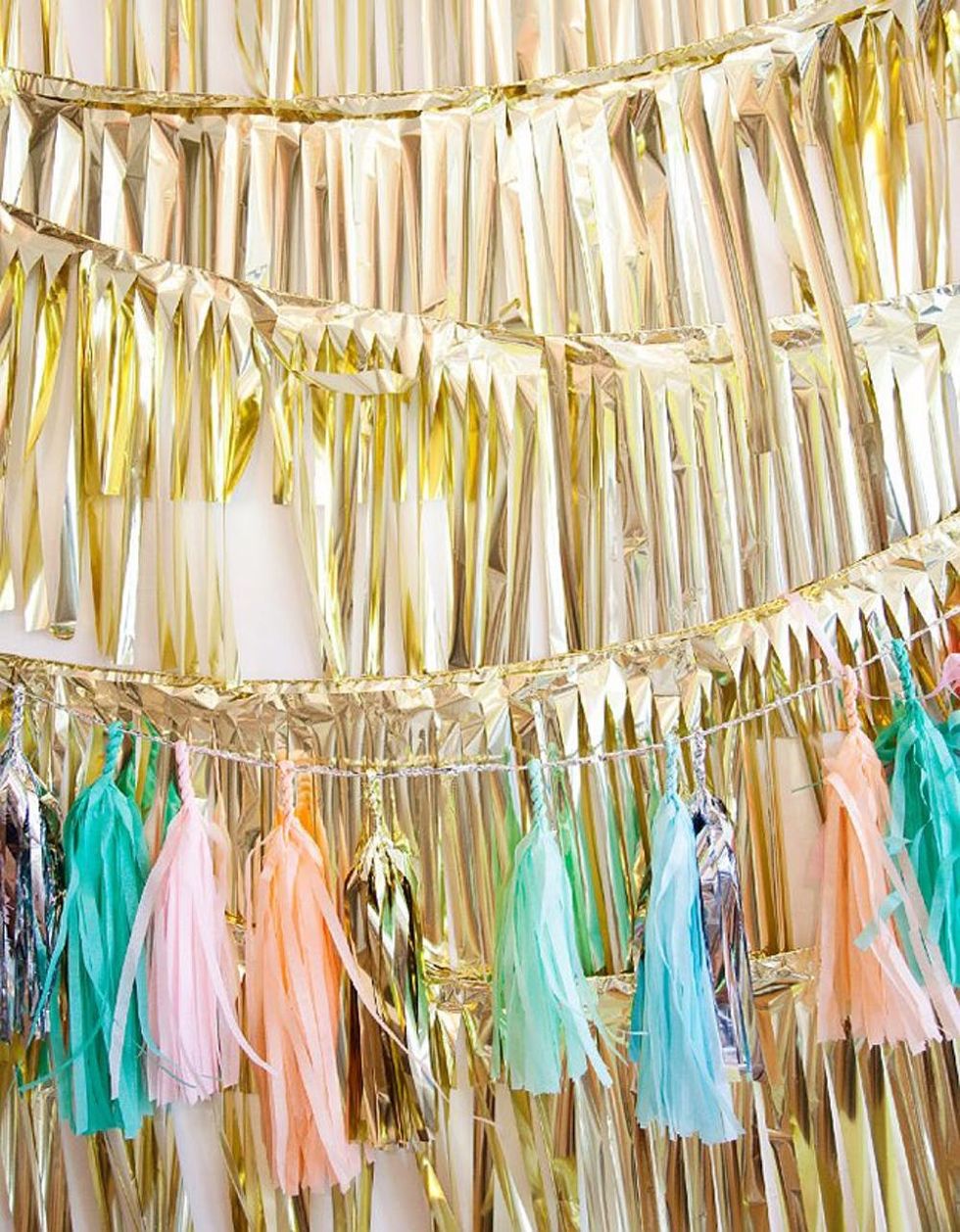 8. Confetti System Metallic Fringe: Dear Confetti System, We love everything you do. Please keep on making beautiful things and sharing them with the world. Love, Brit + Co. (via The Selby)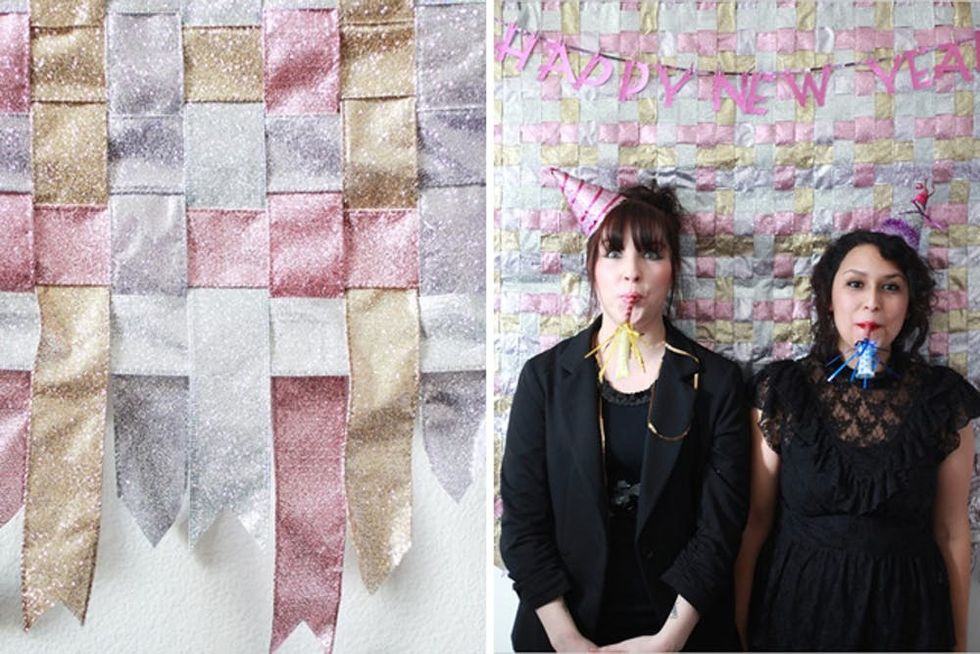 9. Ribbon Backdrop: Tap into your inner weaver and turn a whole bunch of spools of ribbon into a beautifully textured scene. (via Wedding Chicks)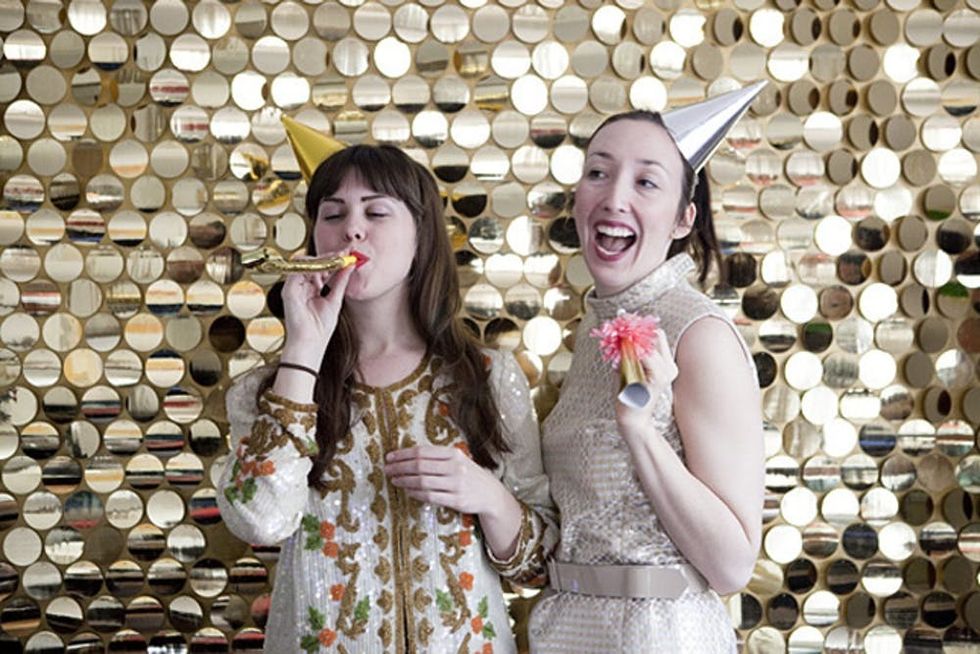 10. Gold Sequin Backdrop: The folks at Oh Happy Day definitely know how to throw a party, and this idea for a New Year's bash is right up our alley. (via Oh Happy Day)
Which of these backdrop ideas is your favorite? Ever set up your own DIY photo booth? Talk to us in the comments below.
Anjelika Temple
As Chief Creative Officer and Founding Partner at Brit + Co, Anjelika Temple brings her voracious consumption of all things creative and colorful to DIY projects, geeky gadgetry finds and more. When she's not DIY-ing her heart out, you'll find her throwing dinner parties with friends or adventuring with her husband David, their daughter Anokhi, and their silly dog Turkey.