9 Styling Hacks Fashion Week Has Already Gifted Us
Feb 15, 2017
New York Fashion Week is always a treasure trove of style inspo. Every season, industry insiders take to the streets and give us new ways to think about putting our looks together. And the best part? There's no shopping required — except in your closet. It's all in the styling details. Scroll on for nine ways NYFW 2017 is giving us life (and a wardrobe refresh) this season.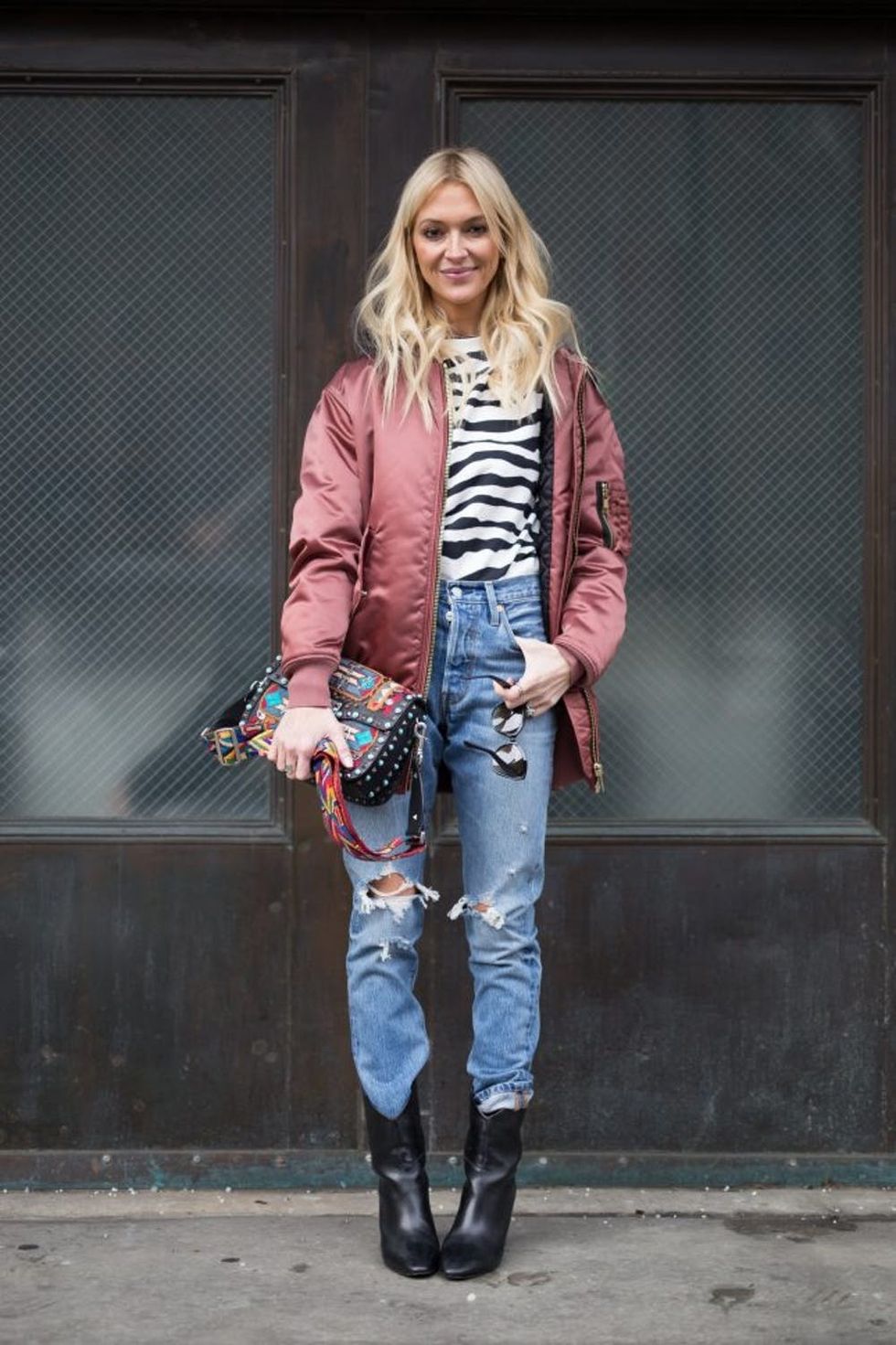 ---
1. Don't be afraid to mix vibes. Who says you have to be just one kind of chick? If you're a little bit sporty but also a little bit rockabilly, go ahead and pair a bomber with Western boots and a saddle bag! Just keep the palette limited if you want to avoid looking too out-there. (Photo via Matthew Sperzel/Getty)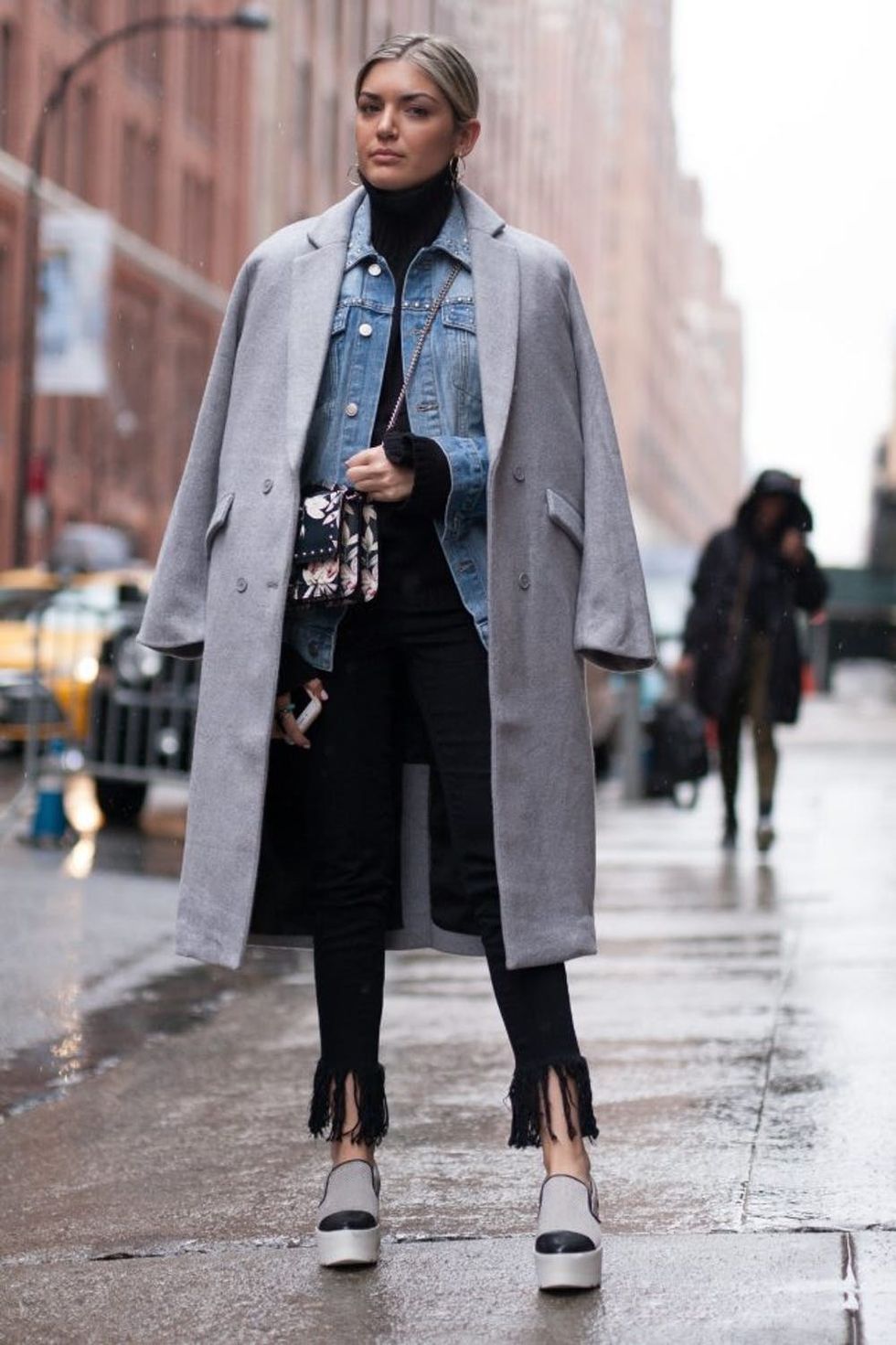 2.Use your denim jacket as a layering piece. Instead of letting it sit idly by in the closet for the winter, wear your spring jean jacket over a thinner shirt (as if it were a blazer). Then, throw your cold-weather coat on top of that. (Photo via Matthew Sperzel/Getty)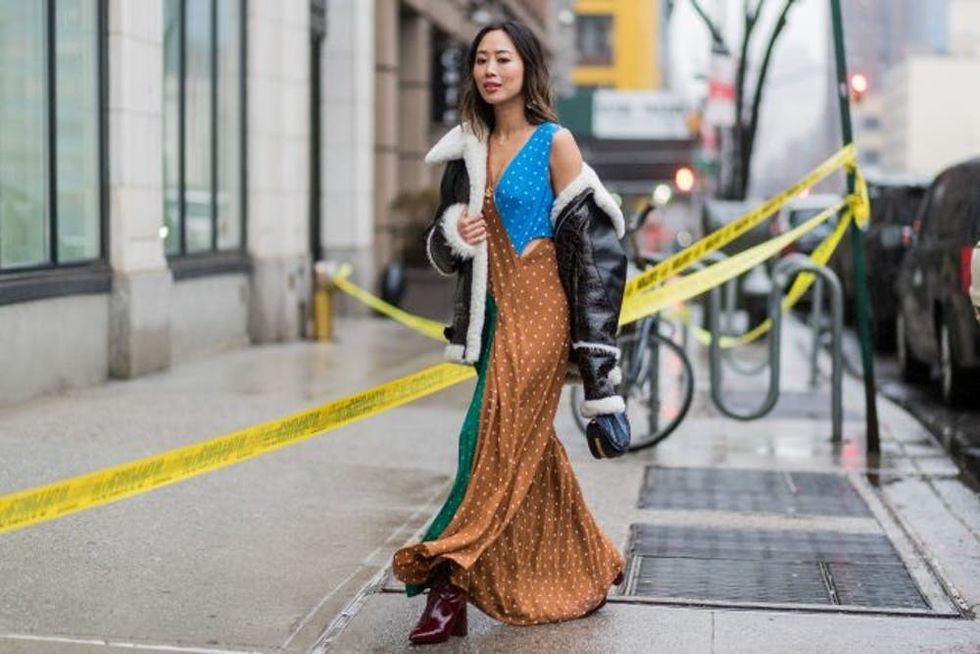 3. Mix pieces from different seasons. Your silky maxi doesn't have to be strictly summer-wear. Add a shearling jacket over it with rich boots for a textural mash-up. (Photo via Christian Vierig/Getty)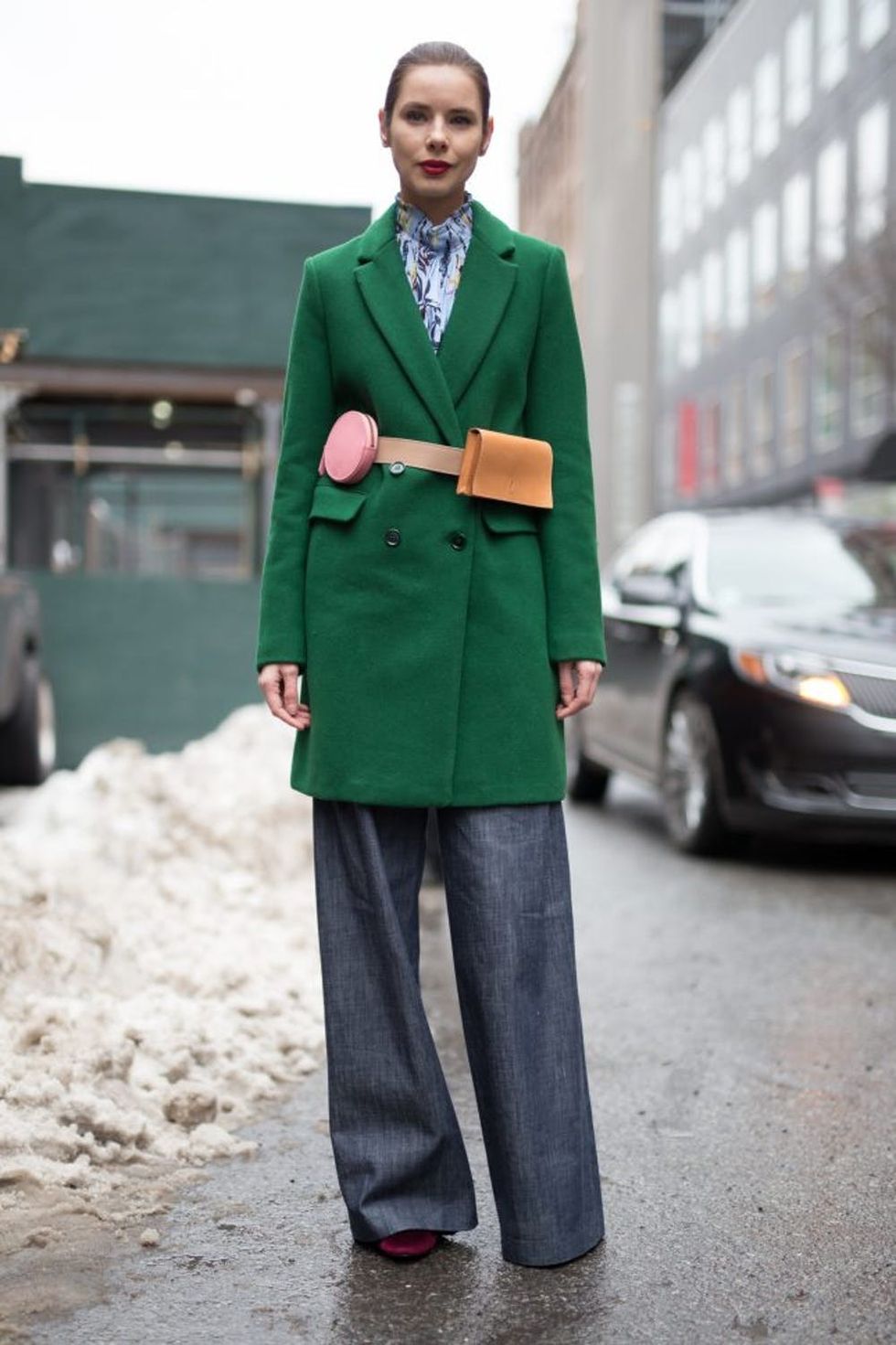 4. Wear your belt bag over your coat. Aside from adding a little waist cinching to a menswear style coat, you get the added bonus of going hands-free. Double win. (Photo via Matthew Sperzel/Getty)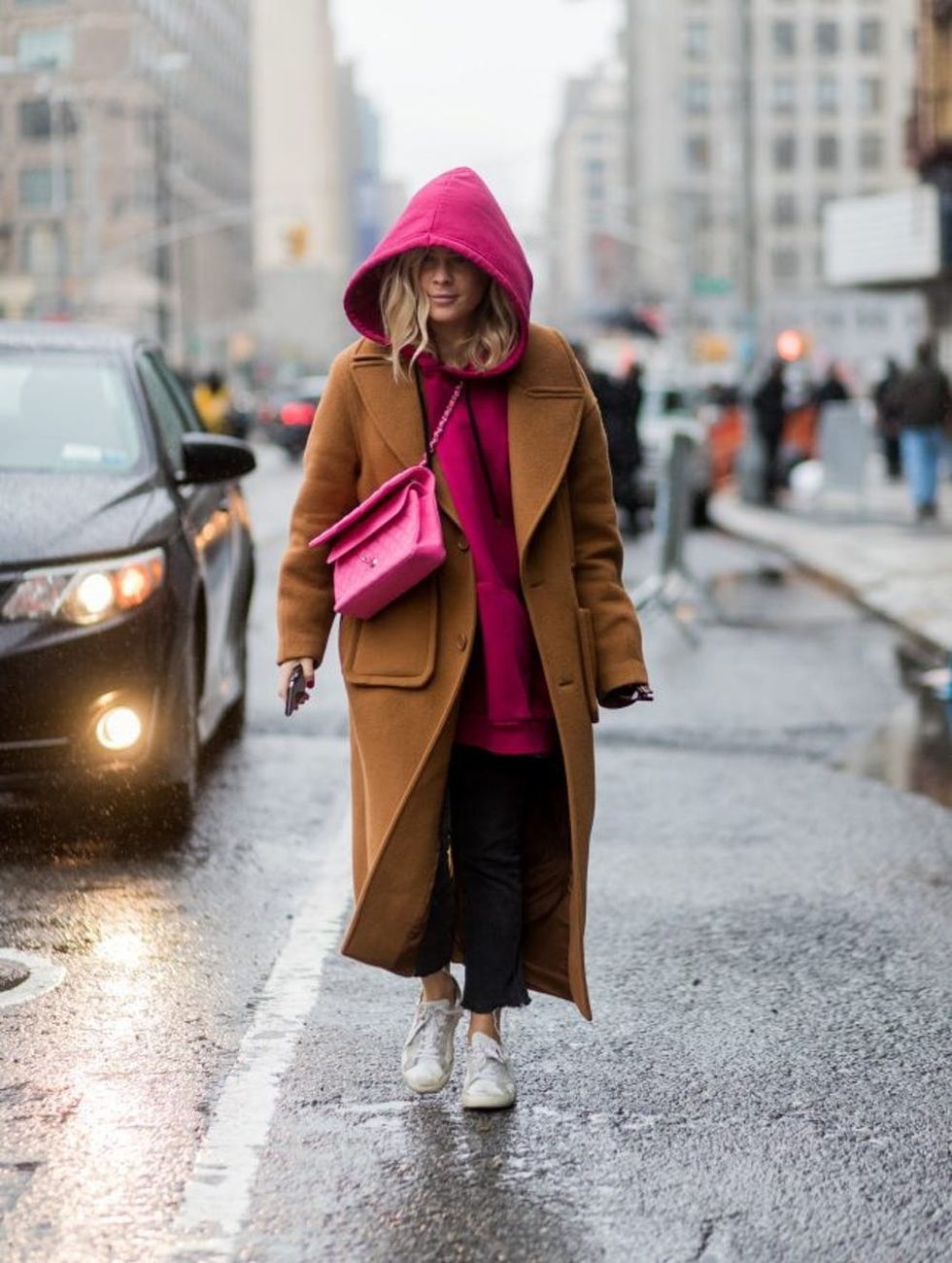 5. Match your sweatshirt to your bag. The sweatshirt is officially a styling MVP these days. To make sure yours looks intentional and not like you rolled out of bed, try it in a bold hue and add a matching bag. (Photo via Christian Vierig/Getty)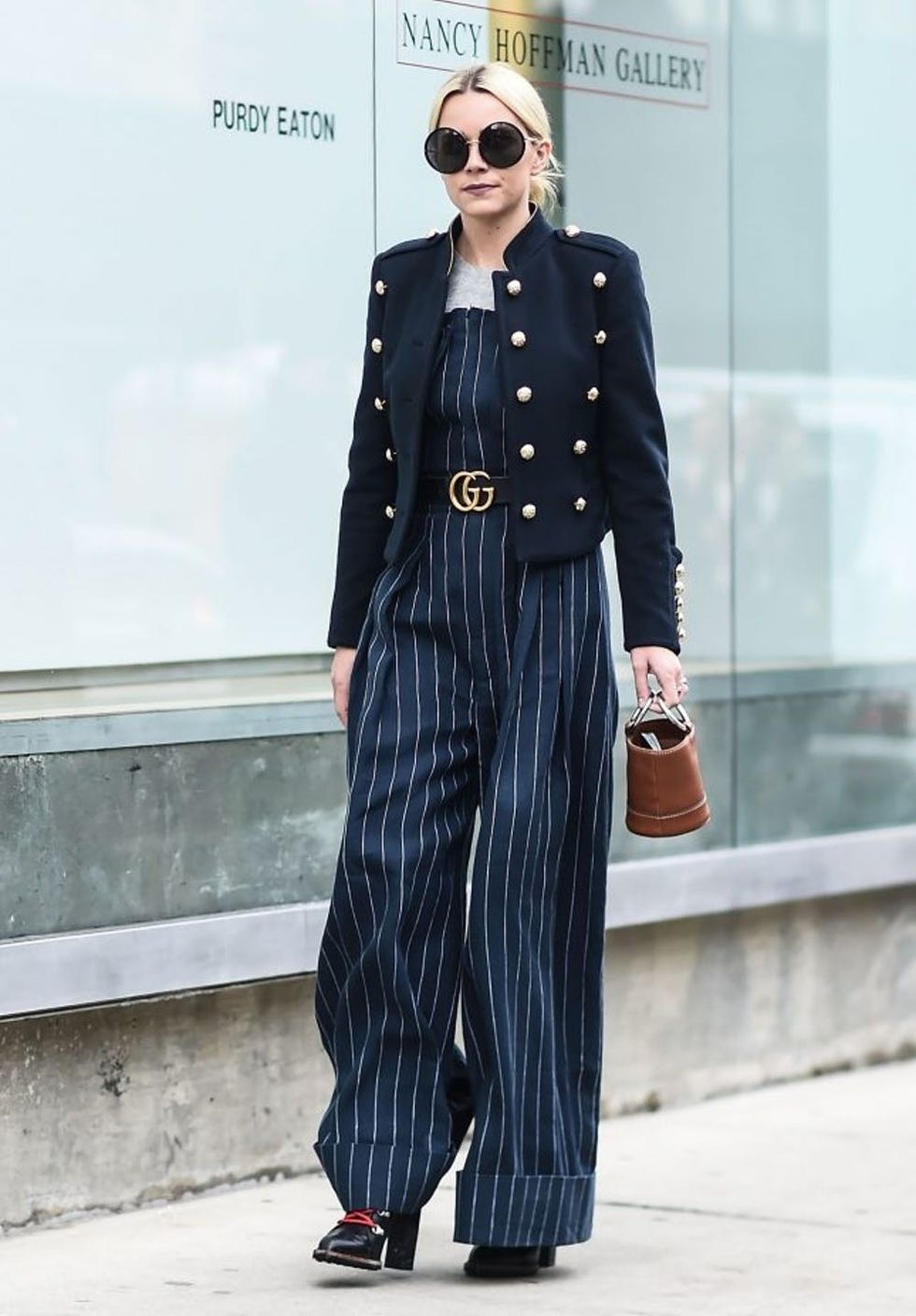 6. Wear a jacket over your jumpsuit. Your favorite onesie gets new life when you add layers. With a tee underneath and a cropped military jacket and belt on top, you've just scored a whole new outfit. (Photo via Daniel Zuchnik/Getty)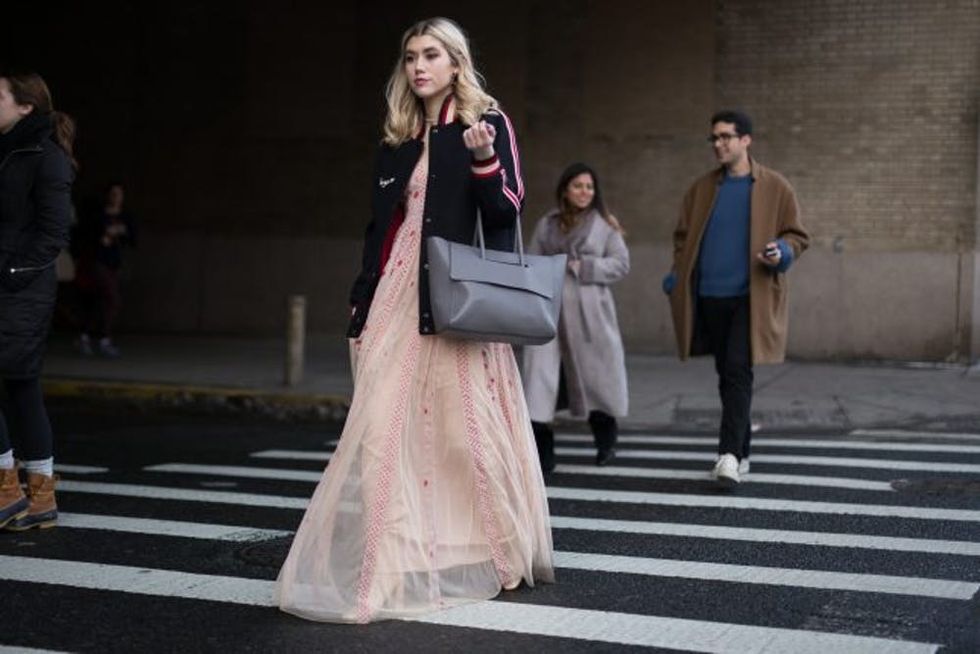 7. Take your special occasion wear out for the day. A super feminine gown all of a sudden looks casual when you throw a sporty bomber over it. Because who doesn't want to wear their party clothes as much as possible? (Photo via Matthew Sperzel/Getty)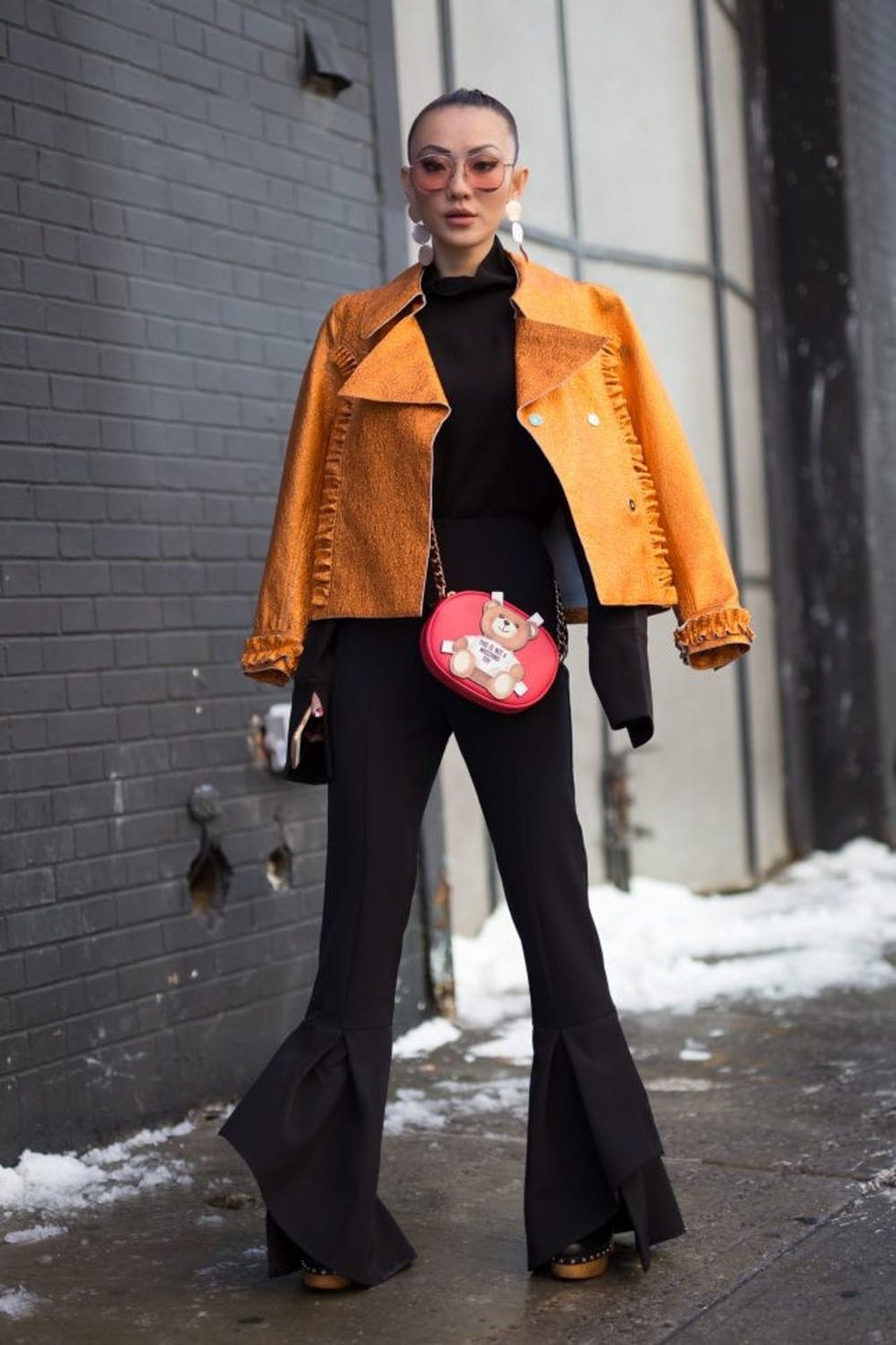 8. A pop of color(s) never hurt anybody. Head-to-toe black always looks chic, of course. But the quickest way to go from classic to fantastic is always an electric hit of color. Bonus points if your POC is metallic (and your bag has a teddy bear on it). (Photo via Matthew Sperzel/Getty)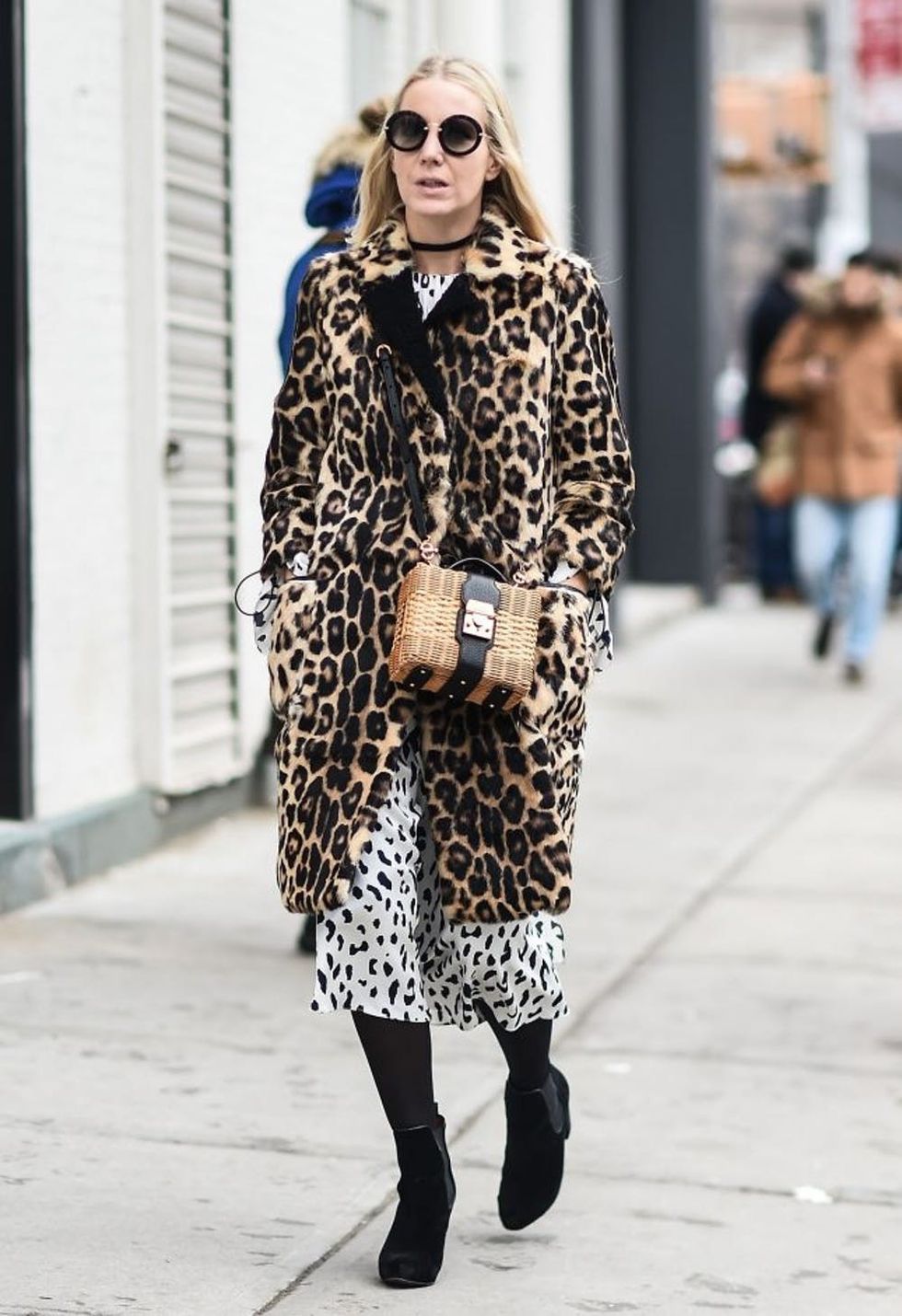 9. Mix your animal prints. This animal print is basically a neutral, meaning it goes with anything. Try the classic version paired with its snowy cousin for a wild update. (Photo via Daniel Zuchnik/Getty)
Follow us on Pinterest for more street style inspo!
Trends and Inspo
More From Trends and Inspo
Still haven't taken up that new creative skills you swore you'd learn this year? Or ready to take your design skills to the next level? Let's say so long to the weirdest year ever by checking those big learn-something-new goals off our perpetual to-do lists.
We've teamed up with Clorox to give you the gift of unlimited creativity now through the end of the year. Once you sign up, you can take as many of our 120+ classes as you want for FREE for one whole month!
Here's how it works:

Head to brit.co/learn and sign up for the "All Access Pass."
Use the code "CLOROXCARES" at checkout to redeem your free month of classes.
You will be automagically signed up for Clorox's email list once you redeem your free all access pass. (It's the #1 Choice for Disinfection!)
Your pass lasts one month from when you checkout. This means you have unlimited access to all the classes during that month.
This offer is valid now through December 27, 2020.
Browse our catalog to find the right class for you, tell a friend and take the class together over Zoom, or organize a 'cocktails + crafts' night with a friend in your bubble so you can learn something new together.
What are you waiting for? Time to start learning all the things!

Thanks to Clorox for making this happen! When it counts, trust Clorox.
Lifestyle