Make This DIY Pantone Advent Calendar in Under 5 Minutes
Dec 03, 2013
We know, we know. Technically, advent calendars kicked off their advent-ing on Sunday December 1st but… better late than never, eh? Especially when combining Pantone with one of our favorite holiday traditions. As long as you've got the right supplies, this advent calendar literally takes 5 minutes to make. And it will totally get you like ten billion points in the design department.
---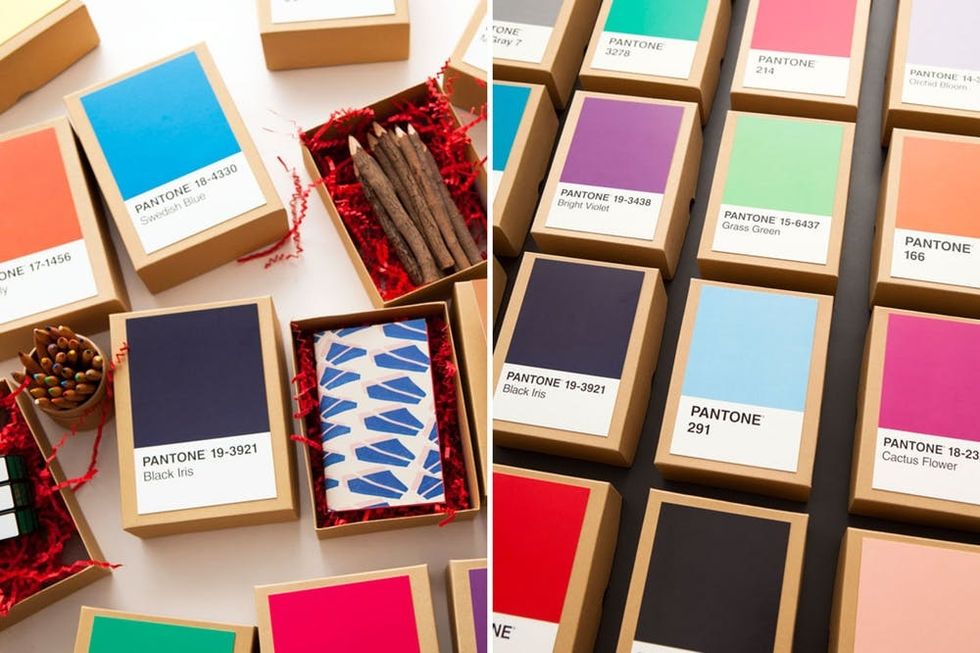 – crinkle paper
– 25 awesome gifts to put in each box!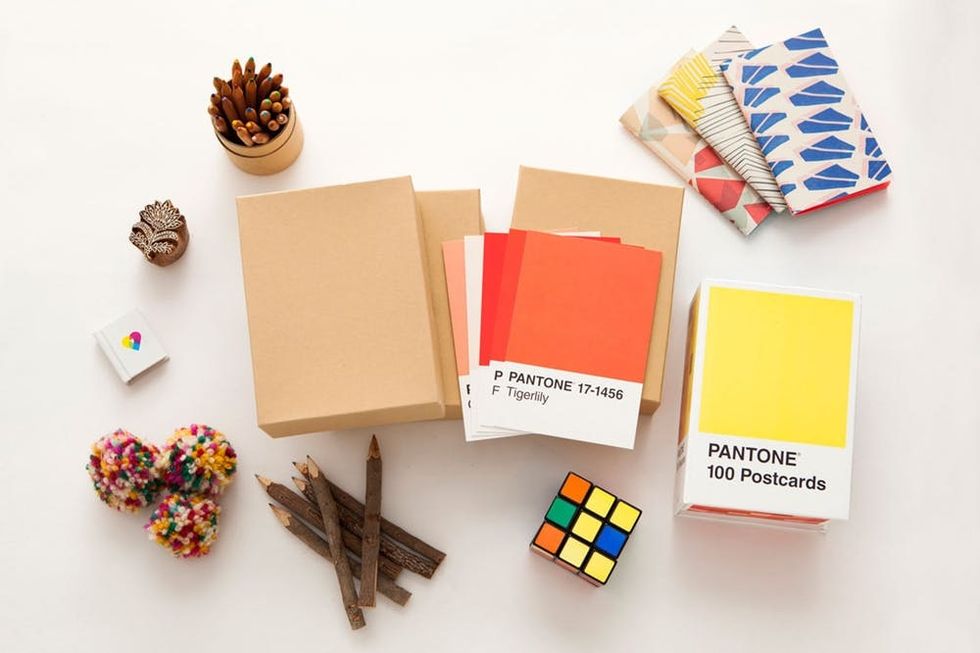 You know when you make a to do list and include a couple things you've already done, just so you can check 'em off? That's kind of the same deal with making an advent calendar a few days late. You get triple the gifts on day one. Win!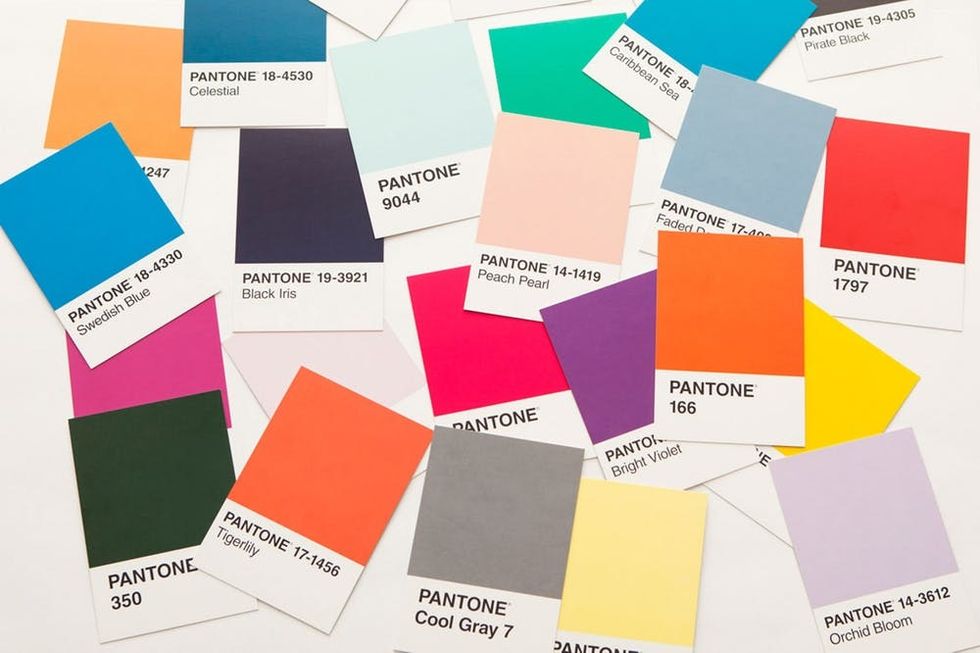 First thing's first. You've gotta pick your Pantone postcards. Pick 25 at random, or go with a color theme. We went for bright, bold colors — surprise, surprise ;)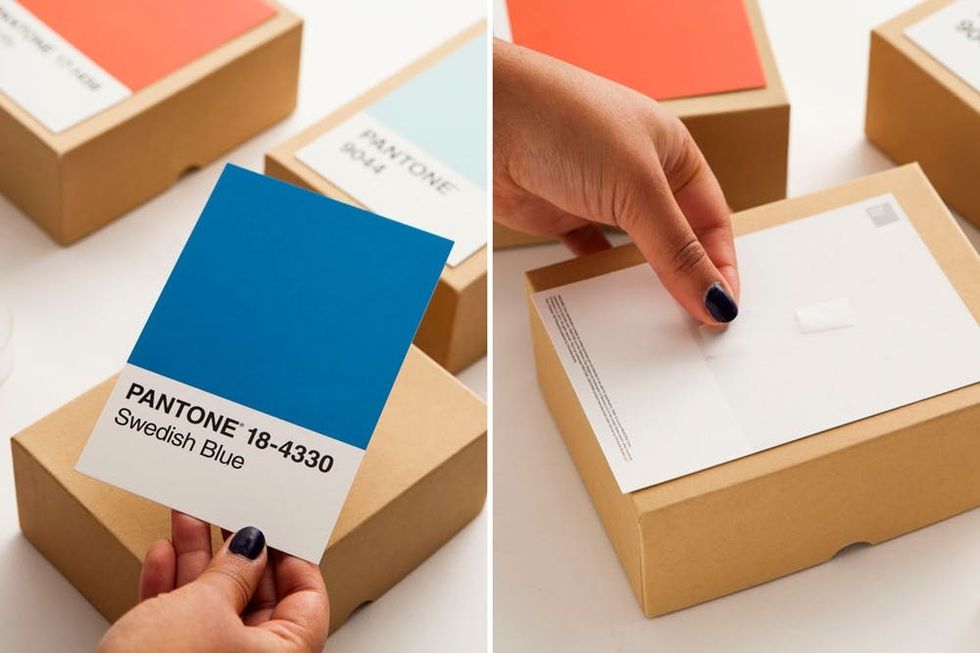 Take a card and tape it right onto the top of your gift box. That's IT!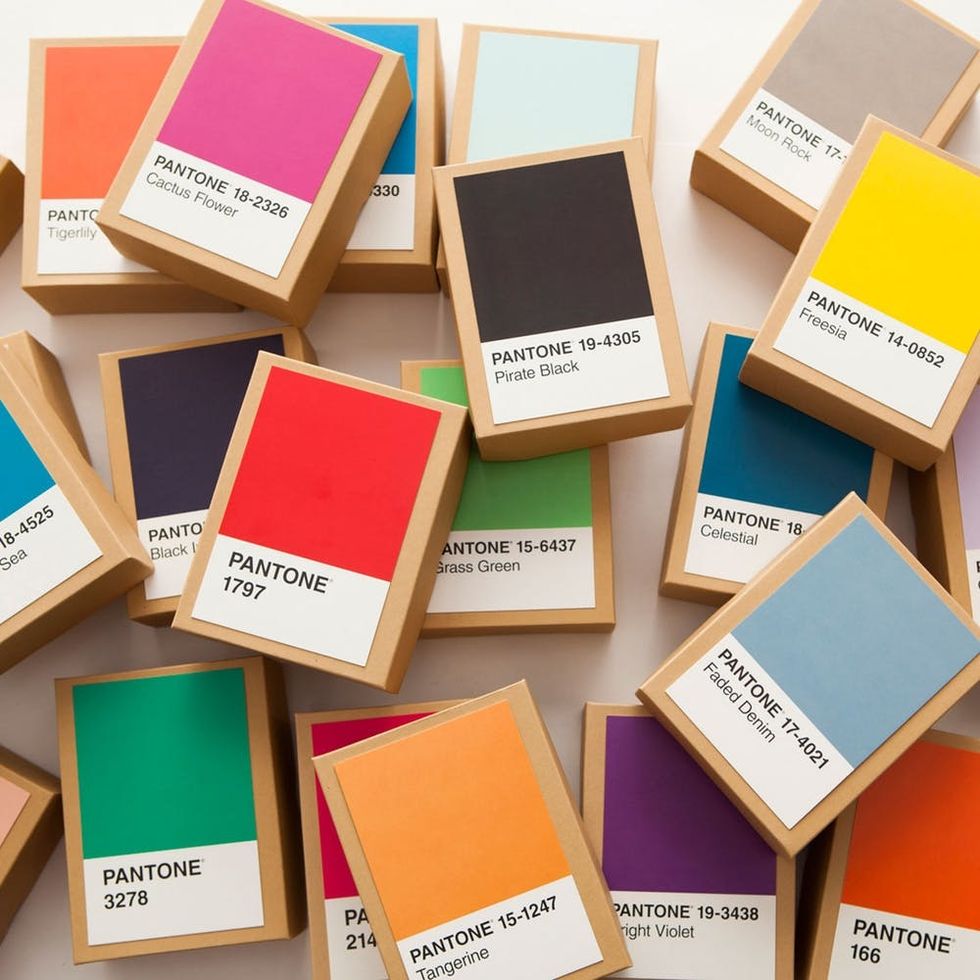 Now you've got a whole bunch of boxes. Time to fill them.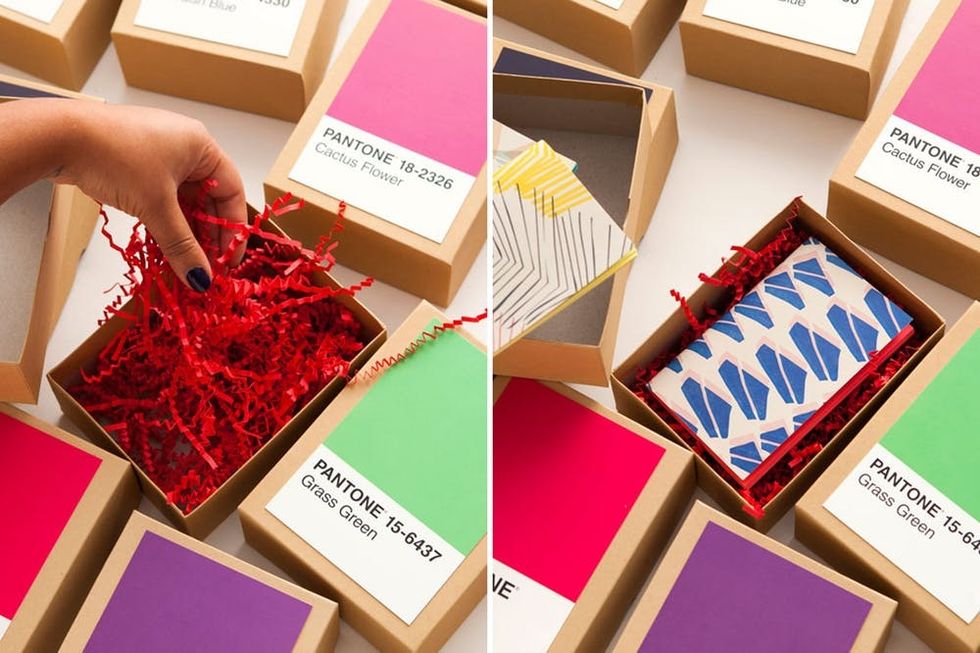 Put a little crinkle paper here, a handmade journal there…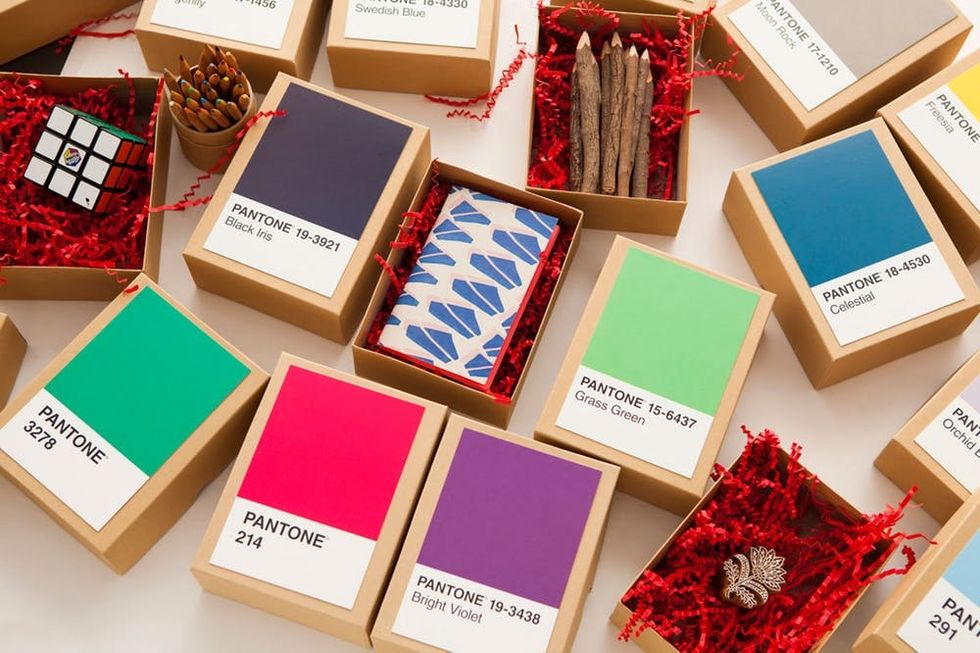 A Rubik's cube, rustic branch pencils, and a hand-carved stamp, and… Voila!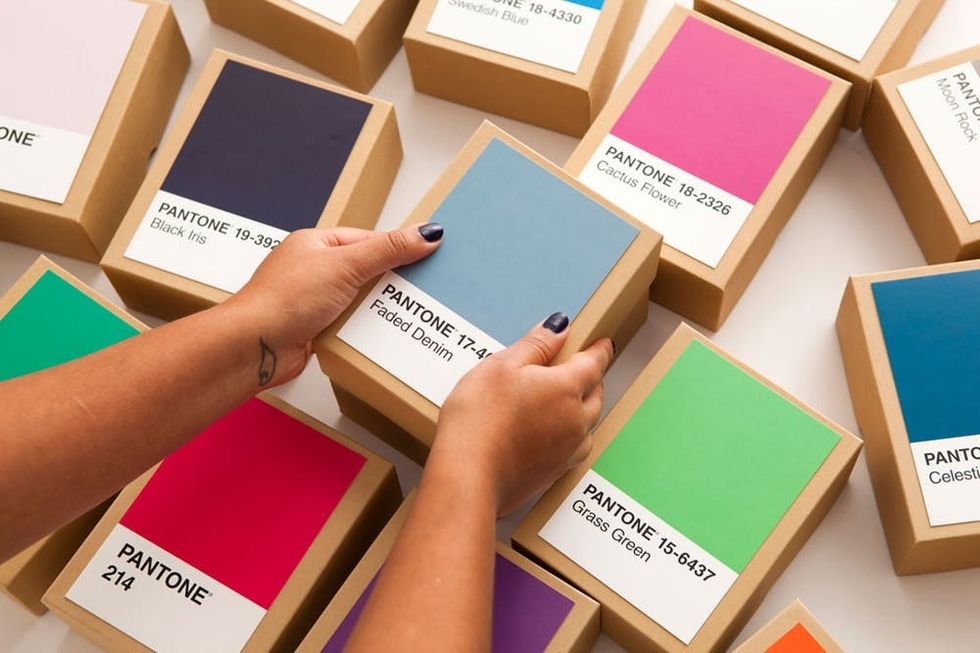 Top those boxes and get ready to either hang them up or display on a table.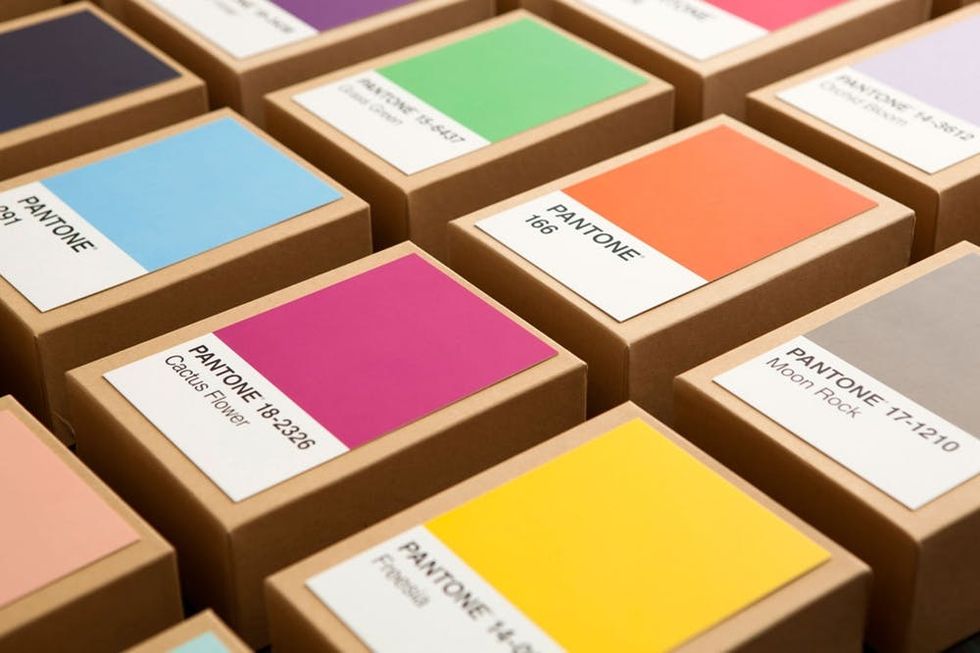 To hang these, we recommend getting a big piece of black foam board and using mounting tape to mount each box to the board. Just make sure you leave any paperweight-like gifts under the tree or in a stocking — you don't want these boxes falling down.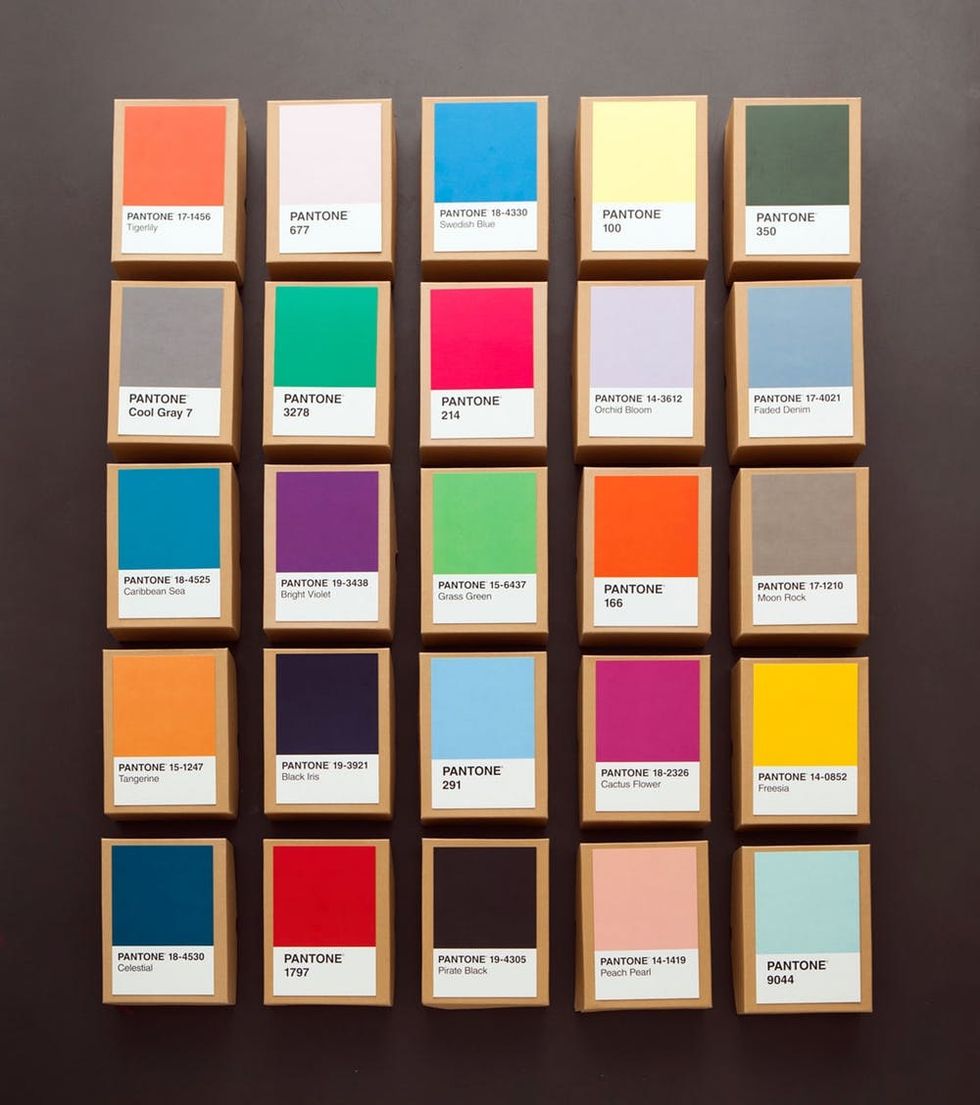 You can also simply display them on an entry table or the like, if you've got surfaces to spare.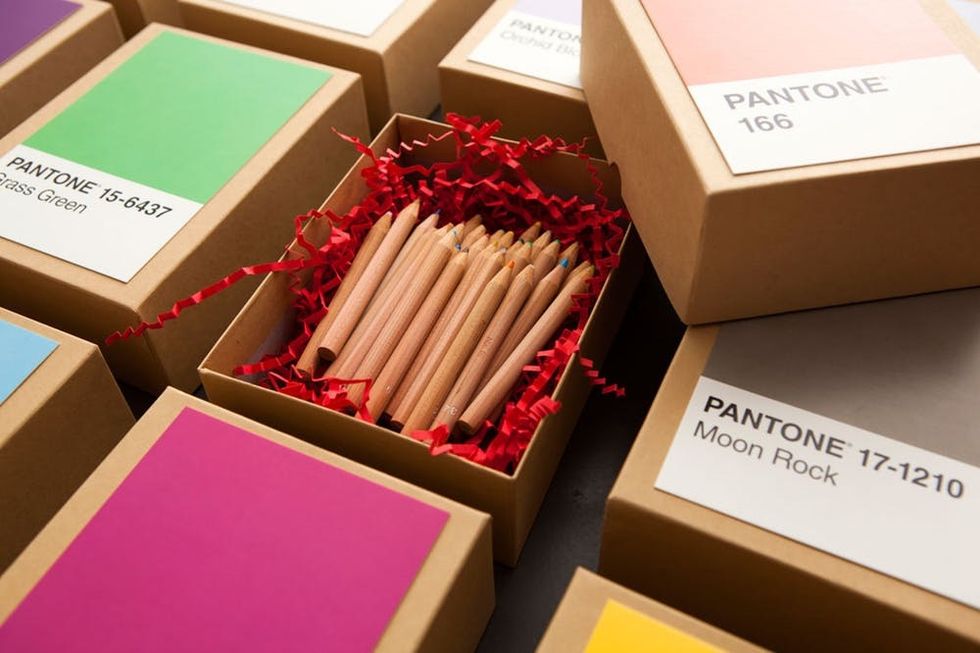 A whole bunch of mini MUJI colored pencils? Don't mind if I do!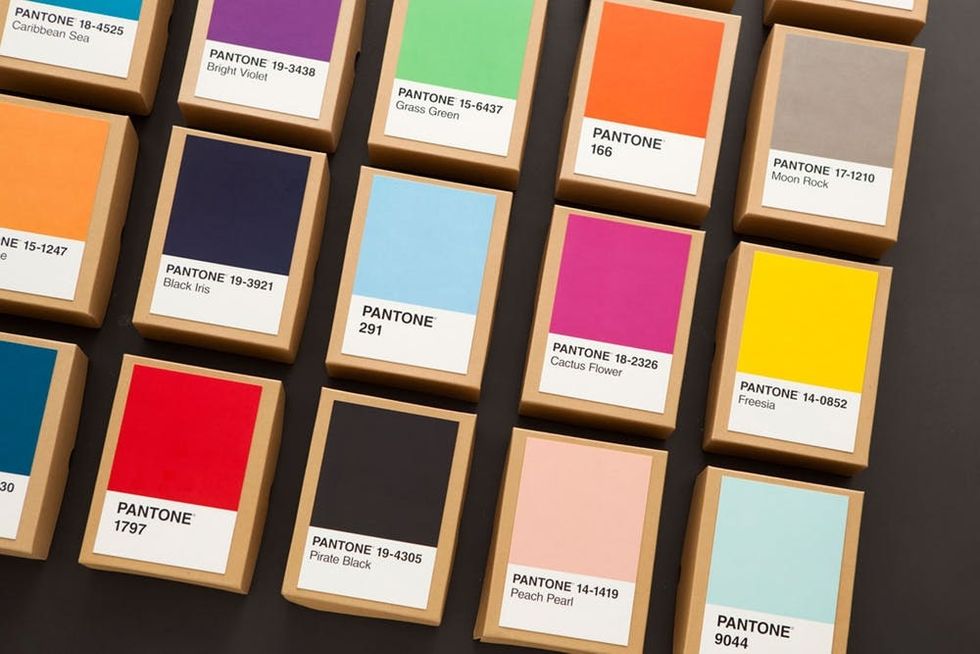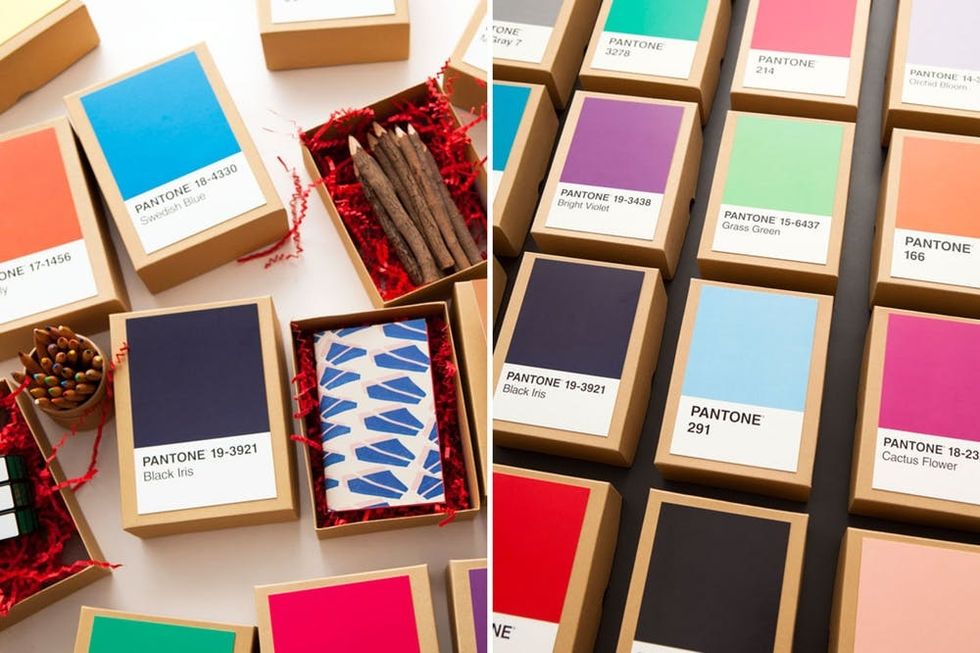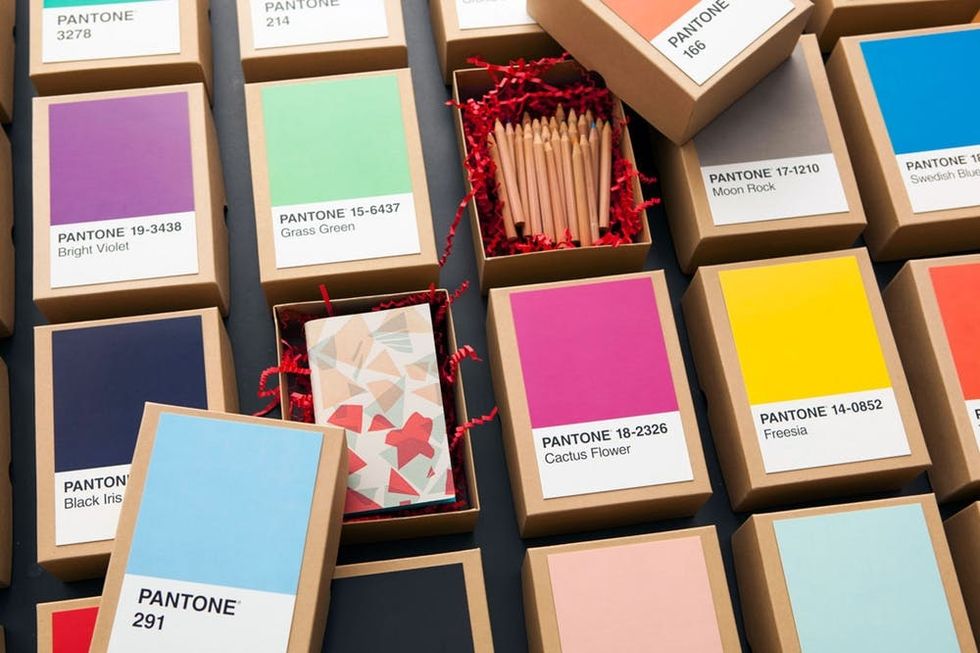 What cool advent calendars have you seen or made in the past? Do you have one on display this year? Talk to us in the comments below.
Anjelika Temple
As Chief Creative Officer and Founding Partner at Brit + Co, Anjelika Temple brings her voracious consumption of all things creative and colorful to DIY projects, geeky gadgetry finds and more. When she's not DIY-ing her heart out, you'll find her throwing dinner parties with friends or adventuring with her husband David, their daughter Anokhi, and their silly dog Turkey.