Peanut Butter and Jelly for Breakfast
Feb 28, 2012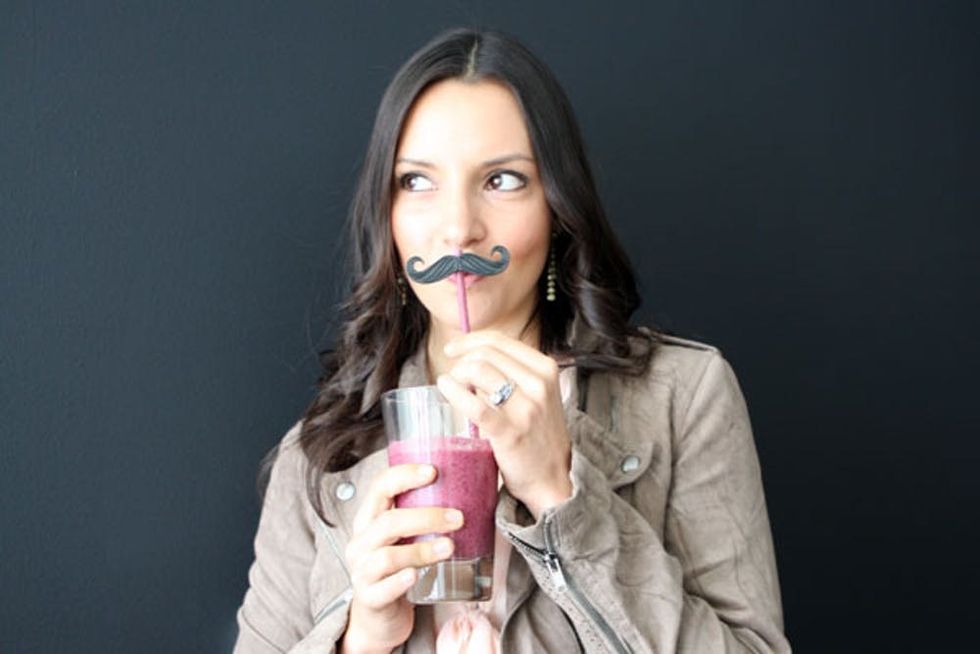 Peanut, peanut butter and jelly! PB&J is pretty much the sweetest sandwich around and is sure to make you feel like a kid again. But, we're grown-ups now (see 'stache straw for proof) and often have to eat breakfast on the go. Enter the PB&J Vegan Breakfast Smoothie!
---
Ingredients (for 2 smoothies):
– 1 cup frozen blueberries
– 1 cup frozen raspberries
– 1/2 banana
– 1/4 cup organic crunchy peanut butter
– 2/3 cup orange juice
– 6-8 ice cubes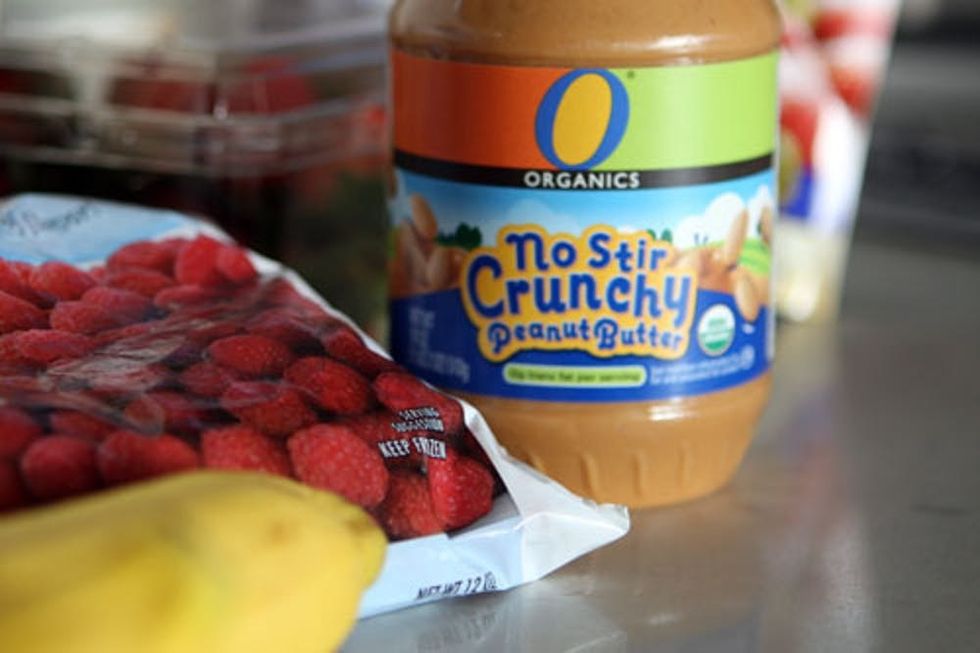 The best part about making smoothies is definitely the how-to. Put all of your ingredients in a blender, blend, and serve!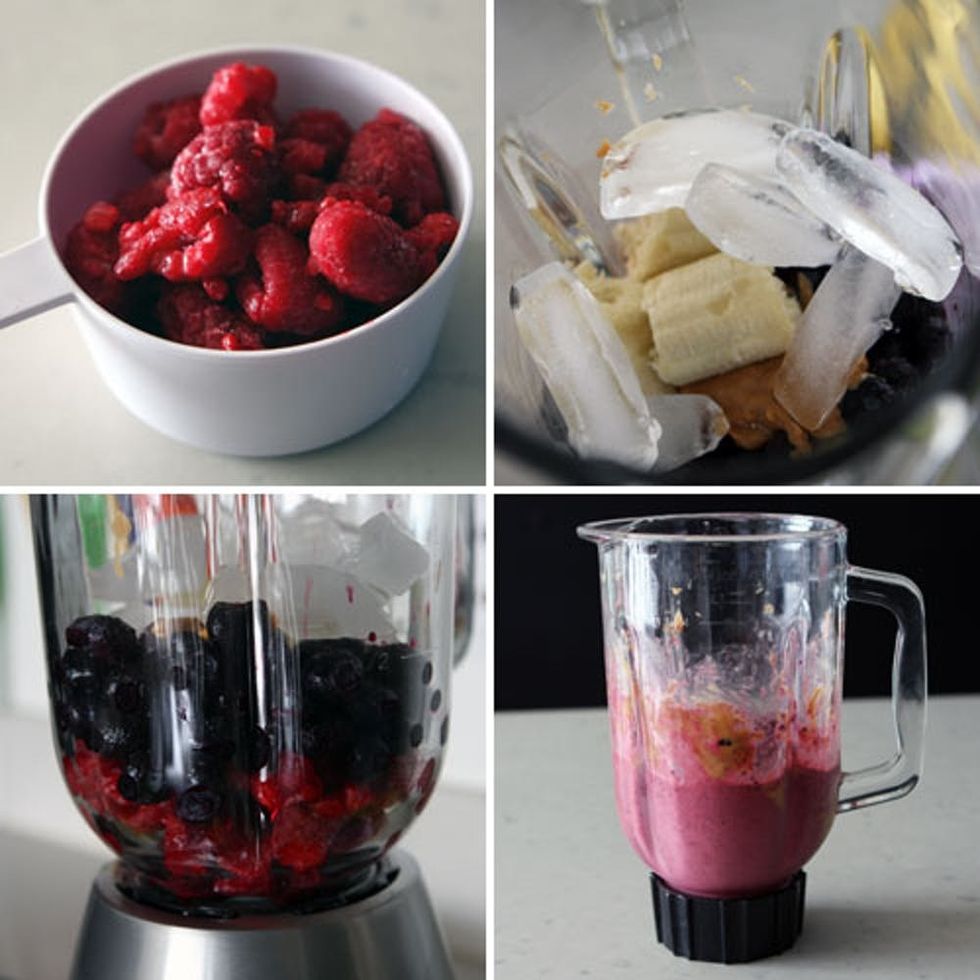 We recommend garnishing with a slice of banana, a few crushed peanuts, or even a Girl Scout Peanut Butter Cookie.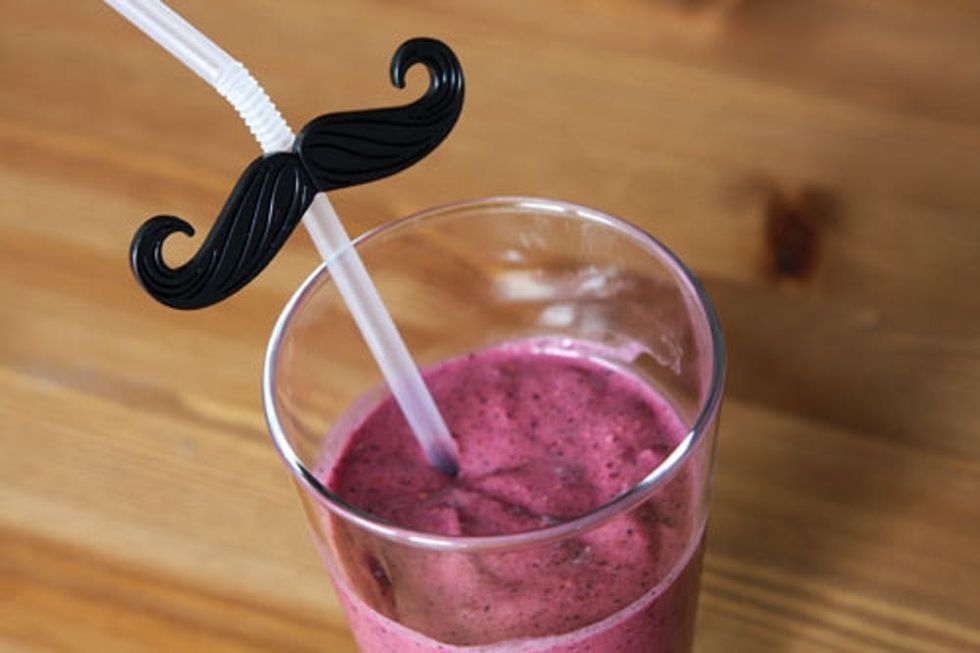 Oh, and always serve with a mustache straw. :)
How do you grow up your favorite childhood treats? Got any nutty smoothie recipes we should know about? Leave us a note in the comments below or say hi on Twitter.
Anjelika Temple
As Chief Creative Officer and Founding Partner at Brit + Co, Anjelika Temple brings her voracious consumption of all things creative and colorful to DIY projects, geeky gadgetry finds and more. When she's not DIY-ing her heart out, you'll find her throwing dinner parties with friends or adventuring with her husband David, their daughter Anokhi, and their silly dog Turkey.
DIY Recipes