How to Personalize Wine Glasses for Mom This Mother's Day
Apr 28, 2015
Let's face it: Moms love nothing more than photos of their children and wine. Bundle those two together with personalized photo wine glasses. Now, these glasses won't last for years and years, but they're the perfect special touch for an afternoon Mother's Day aperitivo. We recommend curating a story with your set of four glasses. Maybe it's photos from your last family vacation, photos of you and your Mom throughout the years or pictures of her favorite things. A little FYI – to preserve this glasses, we suggest sticking to hand washing only.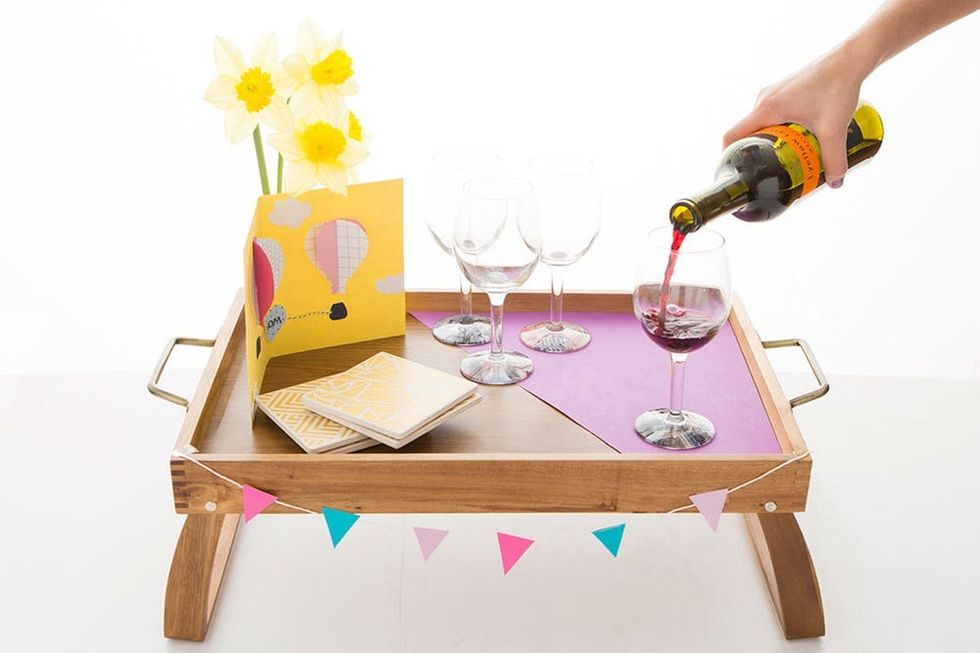 ---
Materials: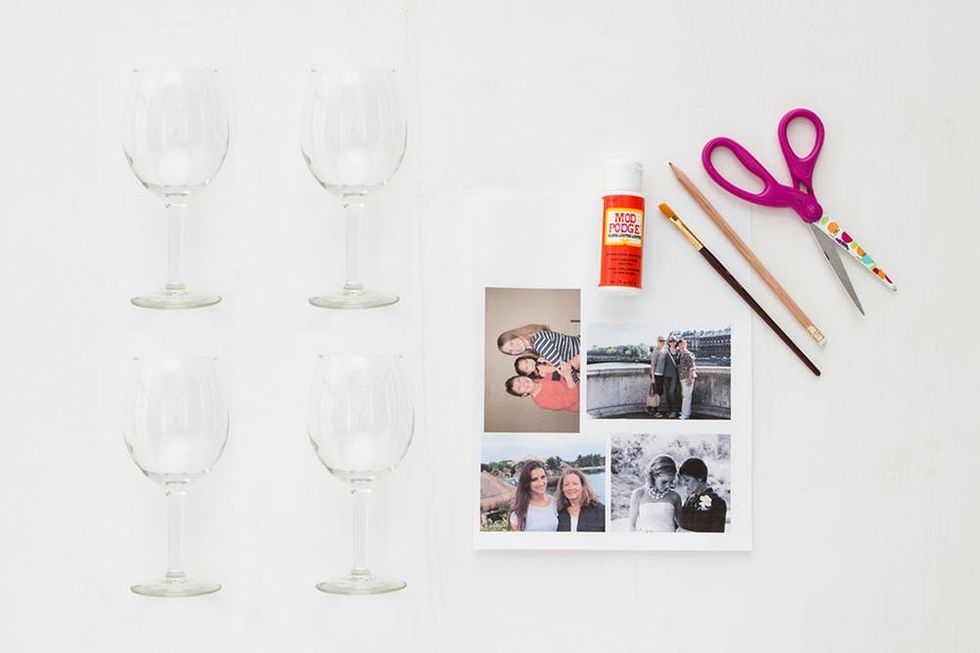 Instructions:
1. Print out your photos on printer paper and trace the bottom of the glass around each photo.
2. Apply Mod Podge to the bottom of the glass and press the photo into the slight curve.
3. Trim the excess paper off the sides and cover in another layer of Mod Podge. Wait for it to dry before using.
What are your Mother's Day plans this year? Are you planning on giving your mom a DIY gift? Let us know in the comments below.