Meet the Maker: Randi Zuckerberg of Dot Complicated
Nov 13, 2013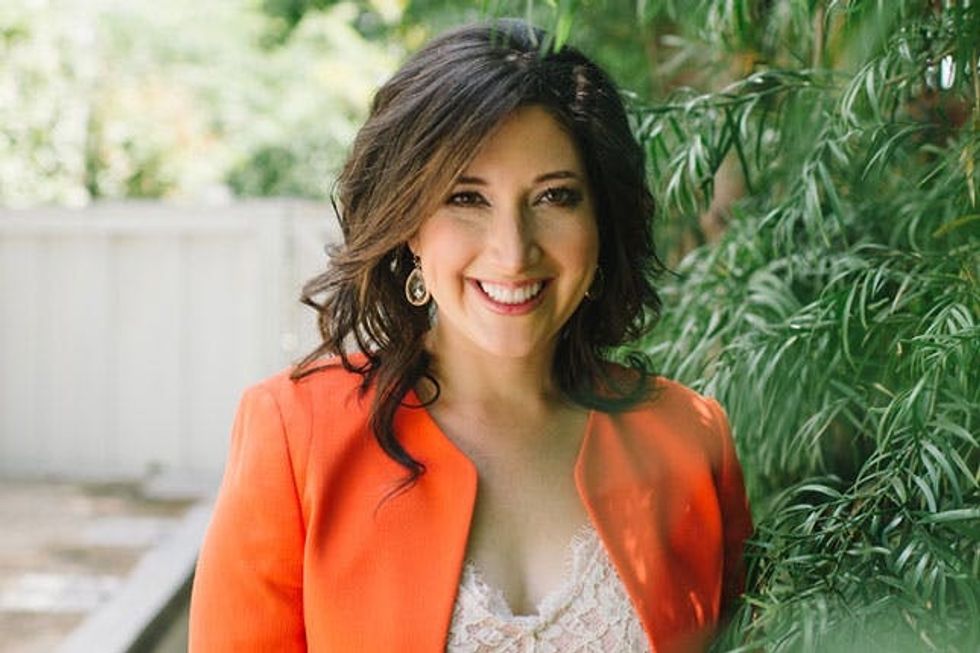 ---
It's official. We've found someone who might love polka dots more than we do here at Brit HQ (and we really love polka dots). Meet Randi Zuckerberg, the CEO and founder of Zuckerberg Media, as well as the editor-in-chief of Dot Complicated, a modern lifestyle community. As if that wasn't enough, she also recently published two books, Dot Complicated and Dot. And here's the kicker: She wore polka dots EVERY day for over 100 days to promote her publications. We're impressed. We've also snagged three signed copies of Dot Complicated for all of you. You can enter for chance to win a copy below. Now, read on for Randi's story!
<br/>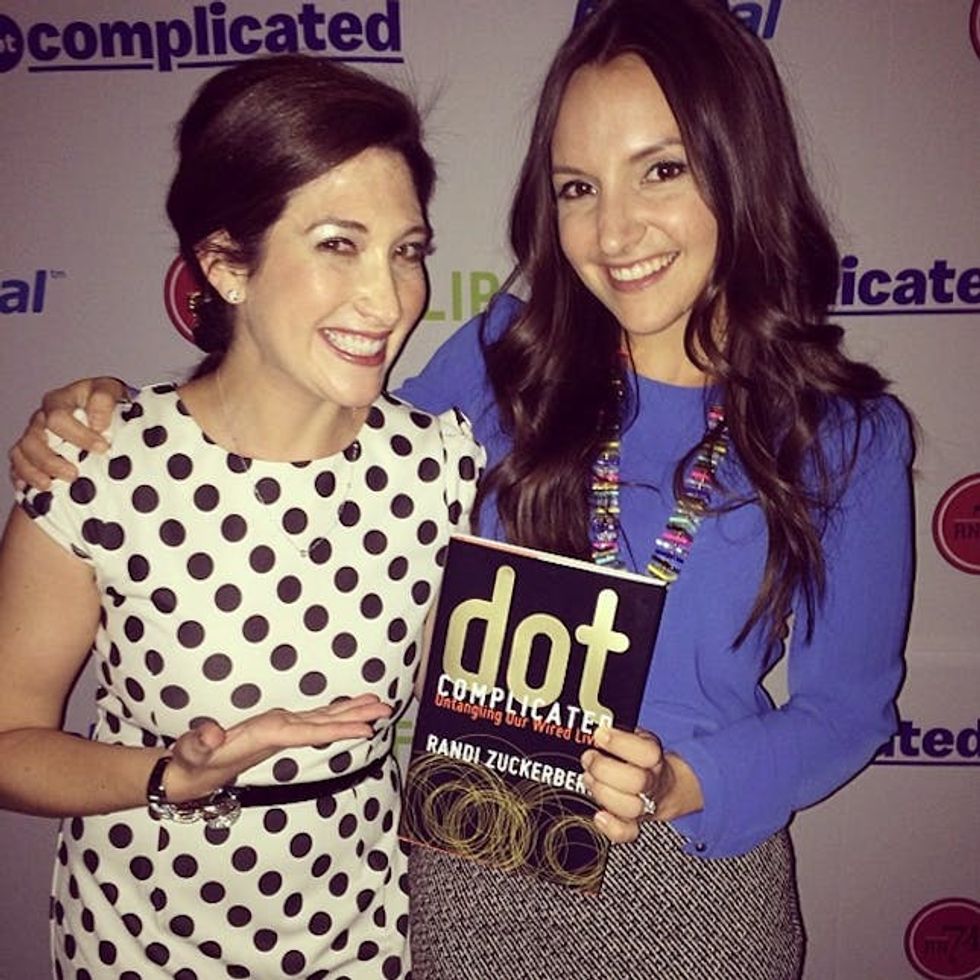 Yes! I am STILL wearing polka dots almost every day out on my book tour. I've found lots of dresses, tops and scarves with polka dots, as well as a few killer pairs of heels. I'm wearing polka dots because of my new books! Last week, I published two books: Dot Complicated and Dot. Dot Complicated is the story of my own complicated journey with technology. It focuses on how tech is changing all aspects of our lives in this digital age, and helps sort through the clutter to help readers determine how to navigate their own digital lives. Think LinkedIn etiquette, online dating advice, and stories of tweets gone wrong. I also dive into my own anecdotes and insights from the early years at Facebook.
<br/>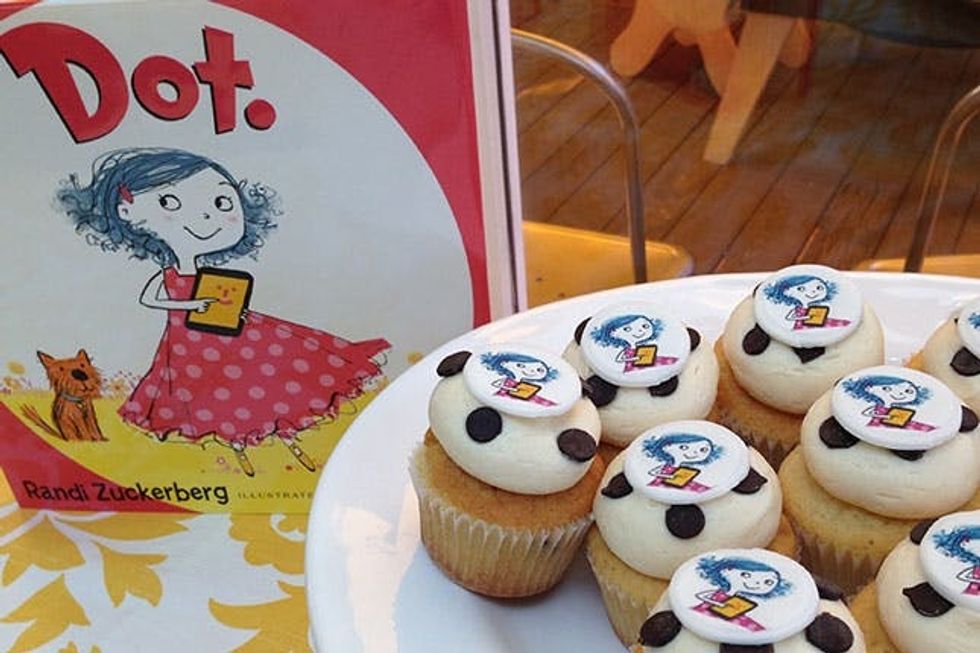 Last year, I was on a speaking tour, talking to executives and brand managers all over the world about trends in tech and social media marketing. But when I got to the Q&A section after each speech, all the questions were about personal digital dilemmas. Parents asked me when they should first buy their child a cell phone or what they could do to get their own phone un-glued from their hand. I realized that all around the world, people are all grappling with the same issues of how much of themselves to reveal online.
<br/>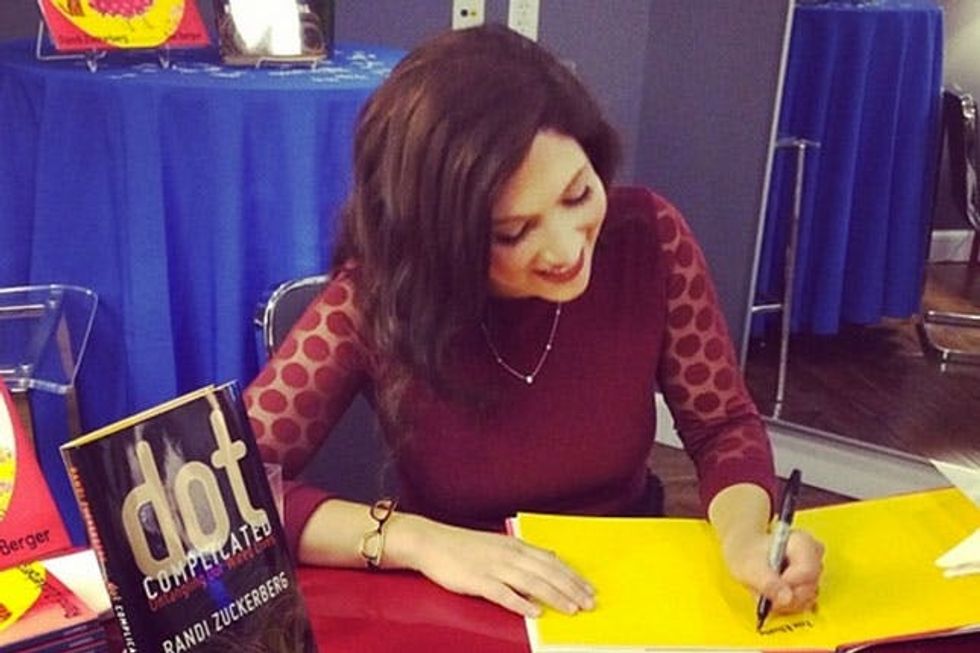 Your craft doesn't have to be your profession. I think that today's workforce is increasingly made up of "entre-ployees": employees who are pursuing their side passions and who have dreams of creating their own companies someday. As for me, I think of the written word as my craft. Anyone can be a maker – just pick something you love and go for it!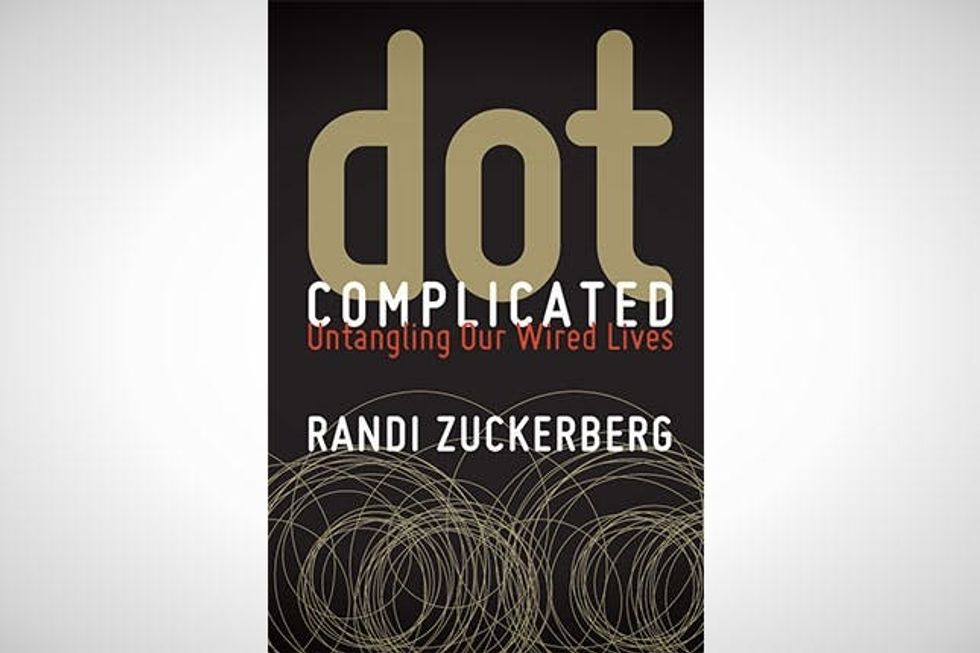 What does the making or writing process look like for you?
I find that I can focus on my writing best late at night, after my son is in bed. The process? Minimal brainstorming and outlining, then a word-vomit of all the thoughts and stories I can recall, followed by lots and lots of revisions and editing. Of course, Dot Complicated would be nowhere without my husband and trusted friends and family, who tirelessly read my revisions and provided invaluable feedback.
What are you proudest of with the release of these two books?
Brit Morin
Hi, I'm Brit, the founder and CEO of Brit + Co. I'm a young mom of two, tech nerd and design-inclined lady who has a zillion hobbies and curious about... just about everything! My mission from the beginning has been to unlock women's creativity and courage to try new things so that they can find the path to their true passions.
Brit's Blog
Still haven't taken up that new creative skills you swore you'd learn this year? Or ready to take your design skills to the next level? Let's say so long to the weirdest year ever by checking those big learn-something-new goals off our perpetual to-do lists.
We've teamed up with Clorox to give you the gift of unlimited creativity now through the end of the year. Once you sign up, you can take as many of our 120+ classes as you want for FREE for one whole month!
Here's how it works:

Head to brit.co/learn and sign up for the "All Access Pass."
Use the code "CLOROXCARES" at checkout to redeem your free month of classes.
You will be automagically signed up for Clorox's email list once you redeem your free all access pass. (It's the #1 Choice for Disinfection!)
Your pass lasts one month from when you checkout. This means you have unlimited access to all the classes during that month.
This offer is valid now through December 27, 2020.
Browse our catalog to find the right class for you, tell a friend and take the class together over Zoom, or organize a 'cocktails + crafts' night with a friend in your bubble so you can learn something new together.
What are you waiting for? Time to start learning all the things!

Thanks to Clorox for making this happen! When it counts, trust Clorox.
Lifestyle