See the Crazy New Hair Colors Rihanna and Ellie Goulding Debuted This Weekend
Oct 26, 2015
Crazy-colored hair is becoming increasingly "normal" as more and more bright 'dos continue to pop up. Whether it's PSL-inspired, galaxy-colored hair or rainbow hair — or even fire hair — the name of the game these days seems to be seeing just how shockingly bright one can get their hair to look. To that, two songstresses recently said, "Challenge accepted."
Rihanna and Ellie Goulding are now part of the brightly-colored hair squad! You weren't that surprised, though, were you? Rihanna, known for her experimental style, debuted ocean-blue-hued locks over the weekend at the We Can Survive concert while Ellie Goulding, also known for her bold style, rocked her freshly-dyed orange hair at the EMAs.
---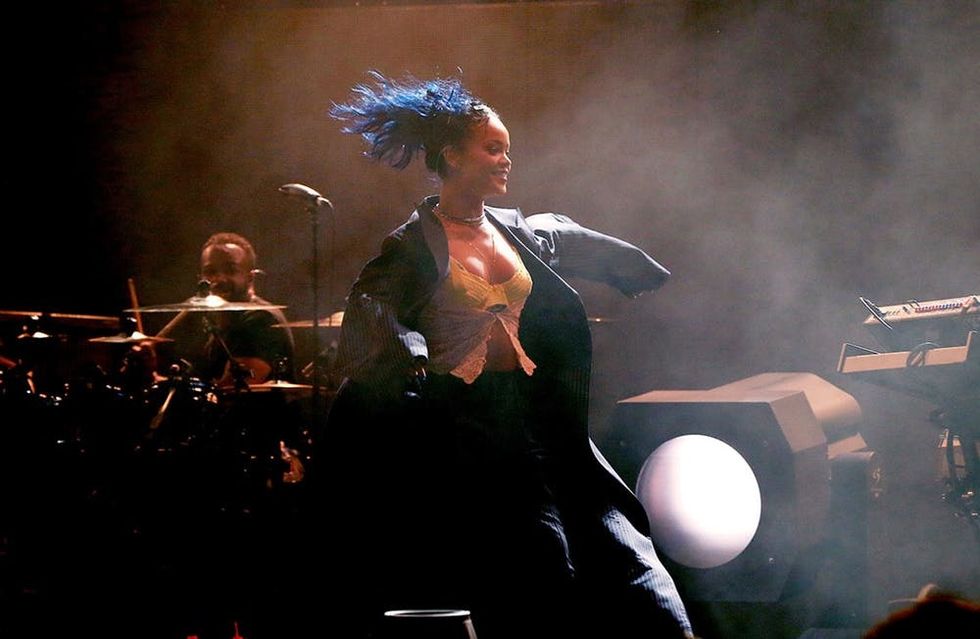 Rihanna's Ocean Blue Hair
RiRi stepped out on stage confidently rocking her fresh, blue hair. The singer opted for a deep shade of royal blue and it looks amazing on her. We love how it's a purple-y blue instead of a lighter shade, which is more common in rainbow hair. She threw it up in a loose, casual ponytail for the concert she played on Saturday night, while the rest of her outfit was a business-y pinstripe suit. It was an interesting combo that she totally pulled off. Let's be real: What can't RiRi pull off?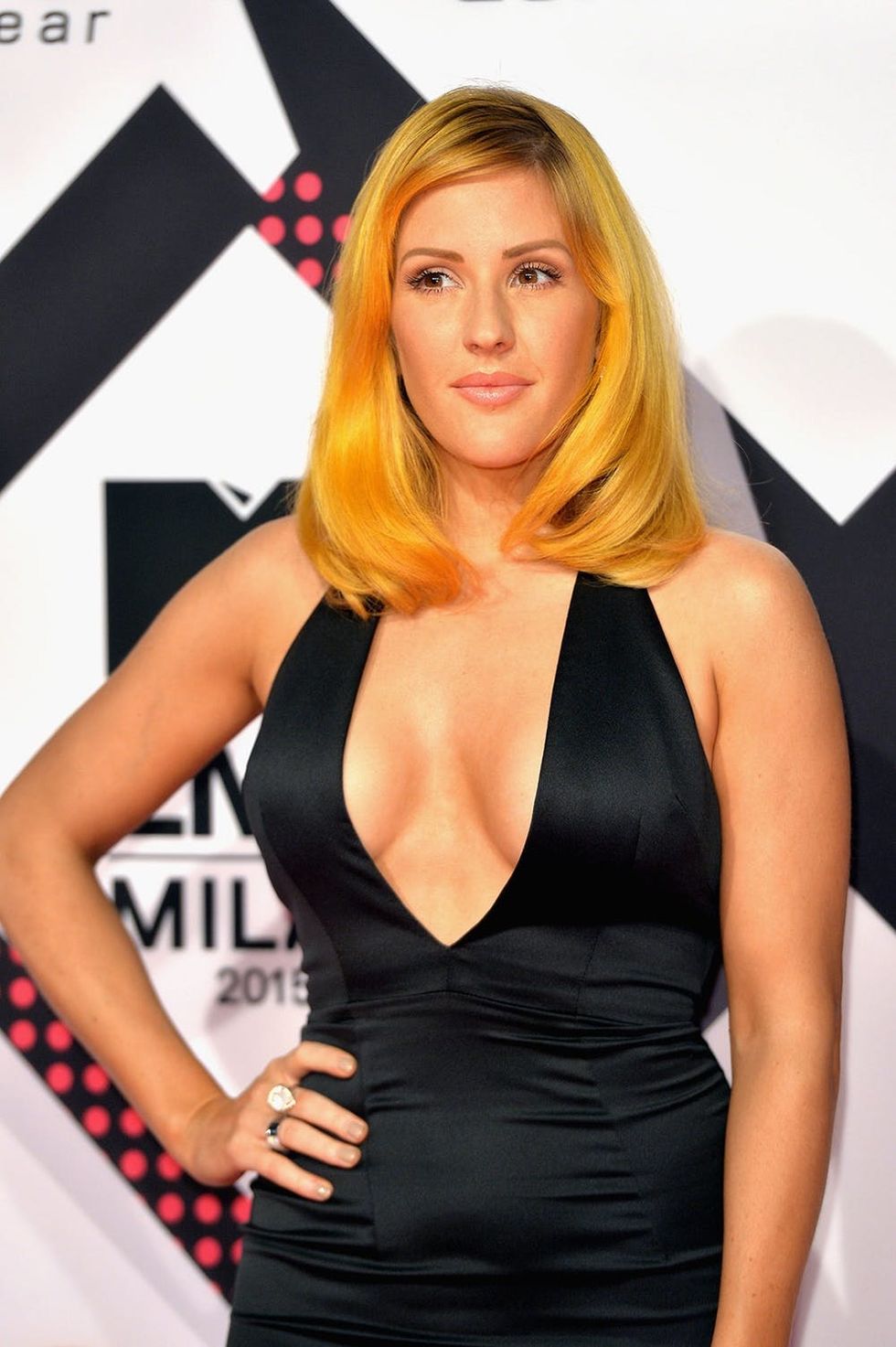 Ellie's Fire-y Orange Hair
Ellie's hair took center stage on the EMA's red carpet this weekend. Her simple, classy black dress and minimalist heels made her orange hair shine while the casual style kept her look balanced. The deep side part allowed the layers in her haircut to be highlighted while her makeup didn't distract from her overall look. While the orange is a lot punchier than her typical blonde 'do, it is a good way to spice things up around Halloween. Go Ellie, go!
Are you a fan of these ladies' new 'dos? Share your thoughts in the comment section below.
(Featured photo via Christopher Polk/Getty; photos via Christopher Polk/Anthony Harvey/Getty)
Beth Wischnia
You can typically find this Texan writing, trying on a new lipstick, gabbing with her identical twin sister or volunteering at the local animal shelter. She finds inspiration from rosé, beauty products, Tex-Mex and cats.