The Ultimate Sephora Holiday Gift Guide for EVERYONE on Your List
Nov 11, 2016
The holidays are here! And we're gearing up to find the perfect gifts for everyone on our lists. This season, we're all about giving the gift of beauty. Step one: Identify all the different peeps on your holiday shopping list. Step two: Shower them with gifts that will make them feel beautiful, pampered and glamorous. After all, beauty is for everyone!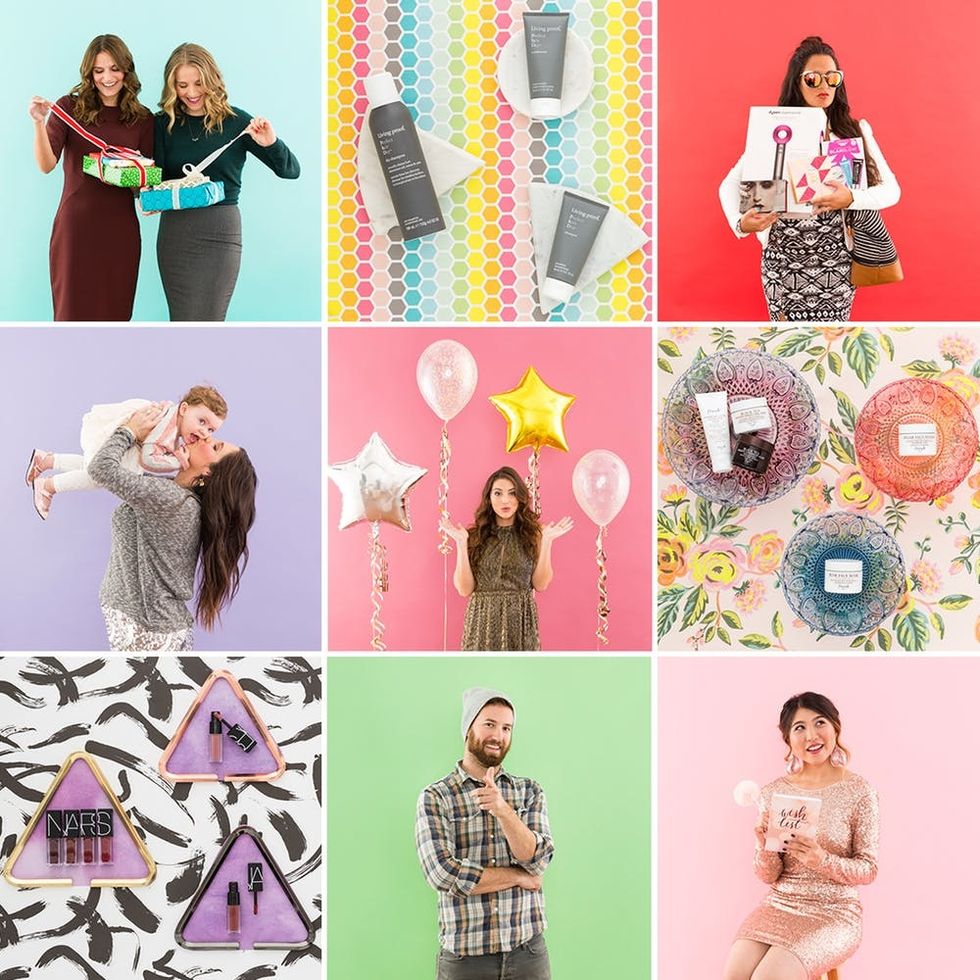 ---
We've teamed up with Sephora to share 23 of the best holiday gifts for everyone you know — from boss babes to your main man and work wife, we've got you covered. Now, let's beauty together ;)
FOR THE PARTY PLANNER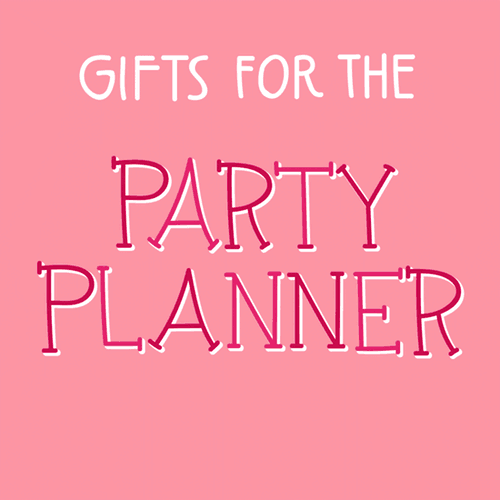 You know the type. She's the hostess who can't help but turn every occasion into a beautifully styled party. Even a girls' night in ends up being a totally pin-worthy affair! For this gal, give her the same attention she gives every detail of her parties — a scintillating scent, wintry eyeshadows, a whole lotta lip gloss and a skincare set to keep her glowing from head to toe.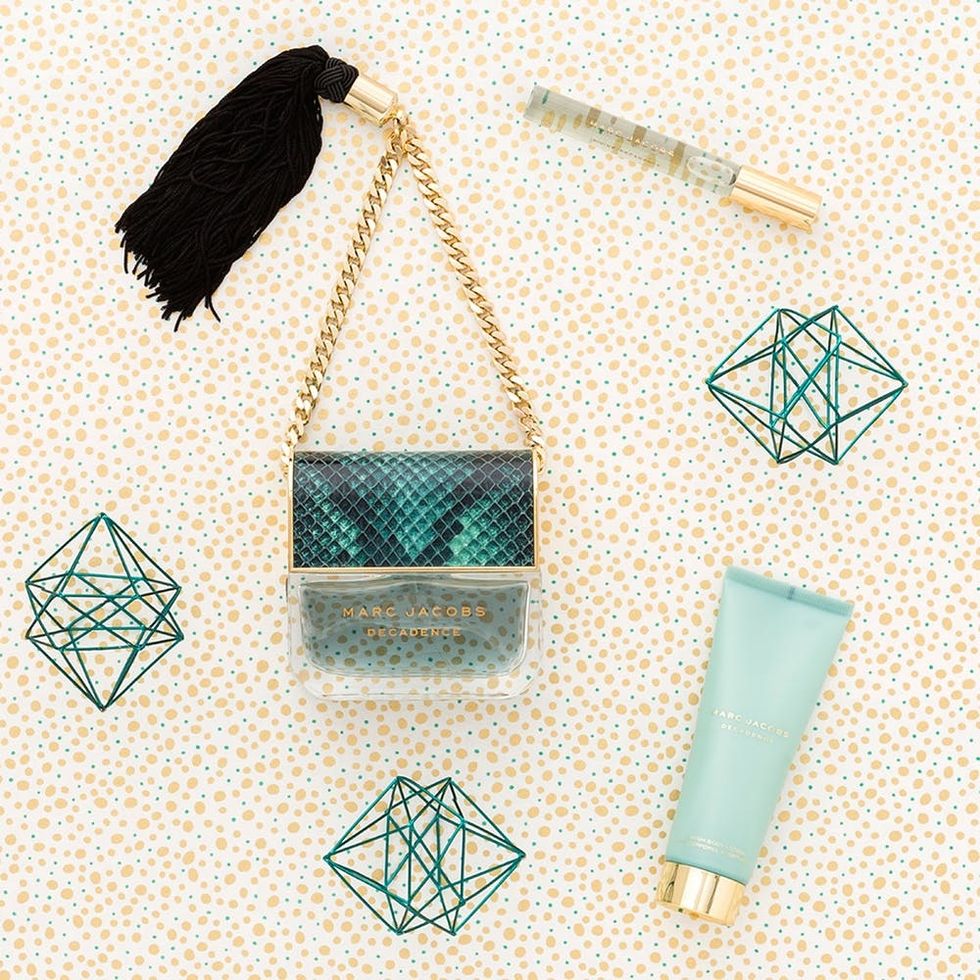 1. Marc Jacobs Divine Decadence Set: Equal parts glamour and nature, Marc Jacobs' Divine Decadence combines a sensual woody vibe with a touch of floral brightness. The result? Just the right amount of fragrance to intrigue, without overpowering the room (or distracting from all the amazing food you made!).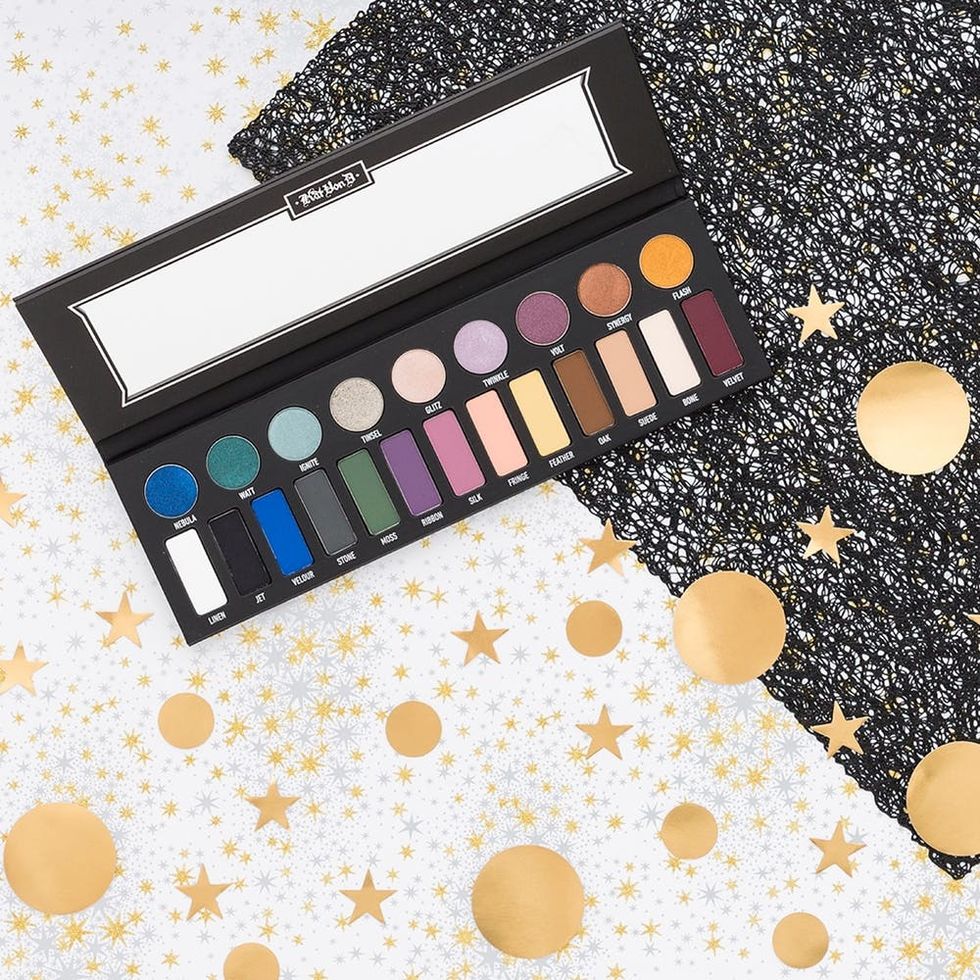 2. KVD MetalMatte Eyeshadow Palette: This is NOT your average shadow palette! This palette is packed to the brim with 13 rich mattes and nine complementary metallic shades. And here's a fun fact: the logo on the outside of the palette was created by Kat Von D herself and reads "Metal" one way, then flips to read "Matte" the other way. WINNING.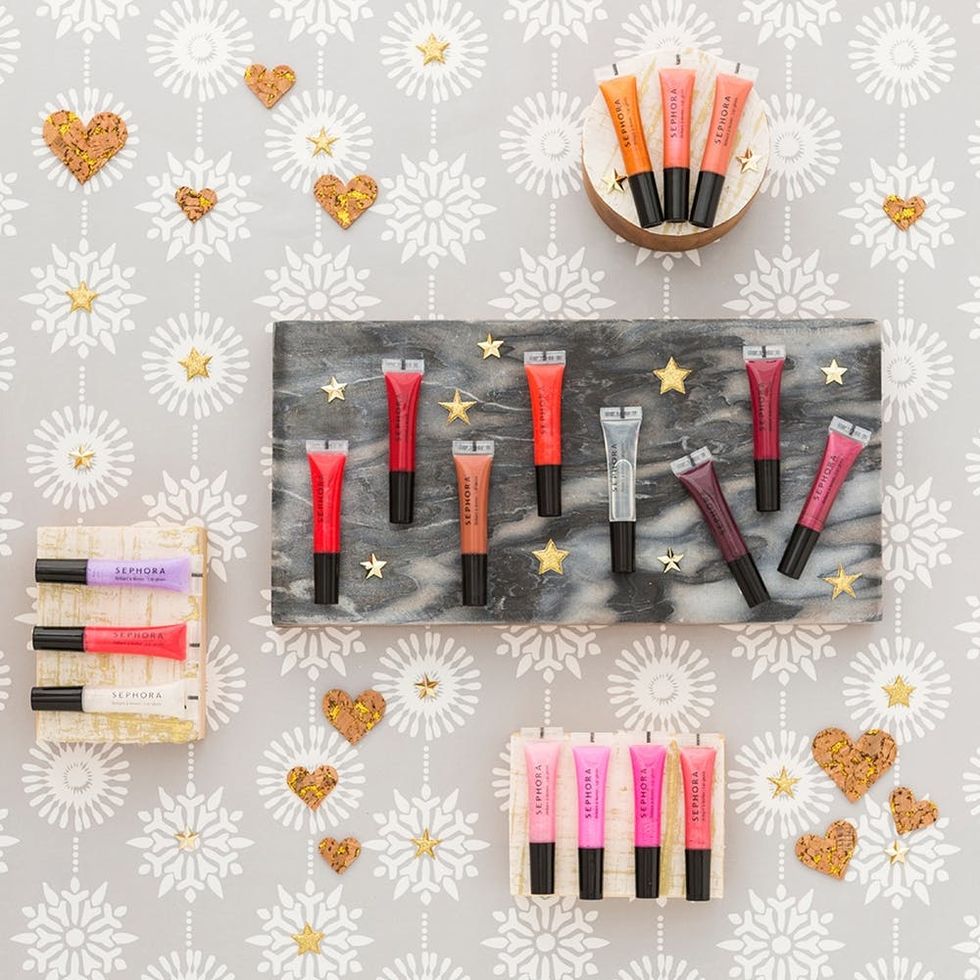 3. Sephora Collection Kissin' Up Lip Gloss Set: It's like the salad bar of lip gloss sets — 18 shades in total, ranging from sheer to full coverage. Mix and match shades to find the perfect color for you, or layer on your faves to create a richer hue.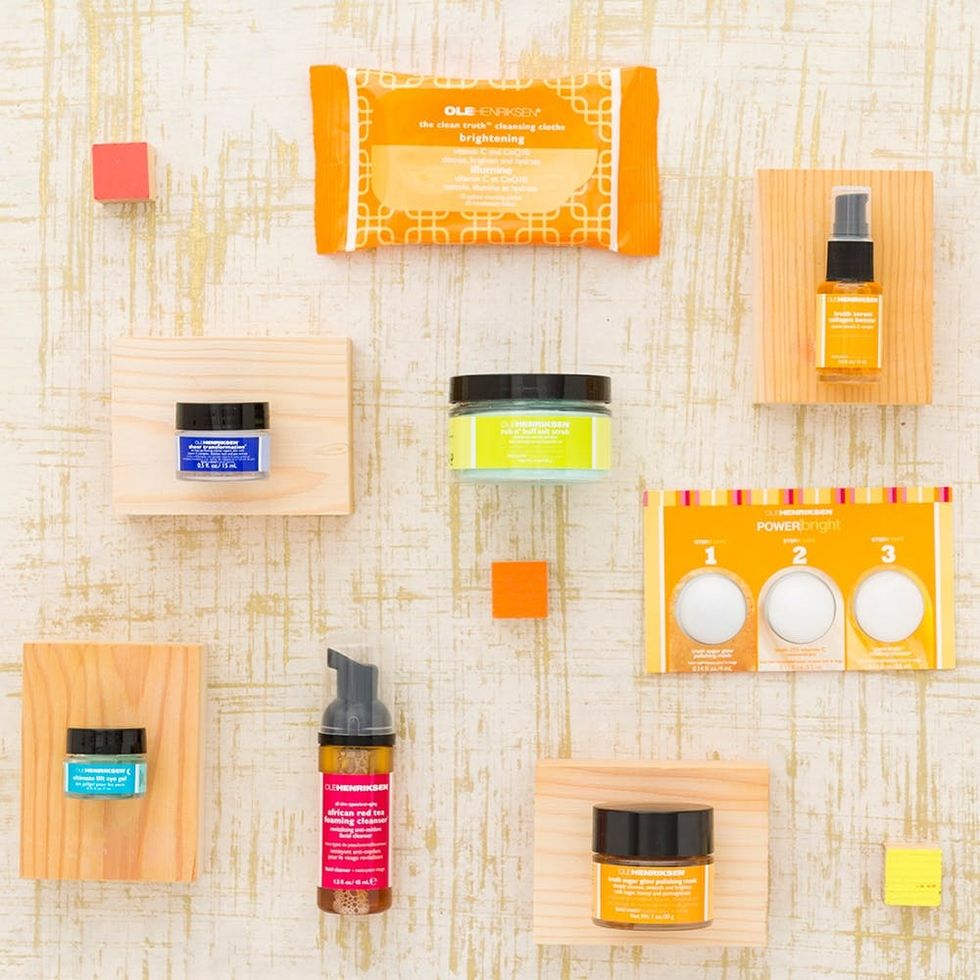 4. Ole Henriksen Love It All – Blockbuster Skincare Set: Of course, it's not all about adding metallic shadows and glosses to that gorgeous visage; you've gotta start that glow from the ground up. This blockbuster skincare set, available only during the holidays, features eight skincare essentials including cleansing cloths, red tea foaming cleanser, anti-aging booster, eye gel, a polishing mask, salt scrub and a brand new innovation called POWER BRIGHT. Yes please!
FOR THE BOSS BABE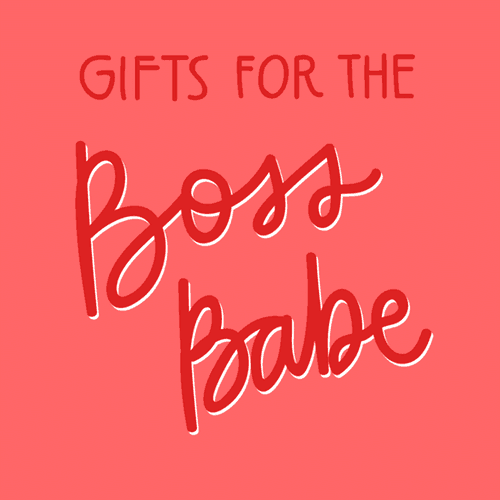 For the jetsetting boss babe, we've lined up a few gifts that are perfect whether you're on the go or in the middle of a morning filled with multi-tasking. For us, being a boss doesn't equal boring black separates and sensible flats — you can still have fun with your sense of style while commanding a room. All of these goodies fit snugly inside a weekender bag along with your overnight essentials and a laptop. (Bonus, the boss babe you see above is also rocking a baby bump!)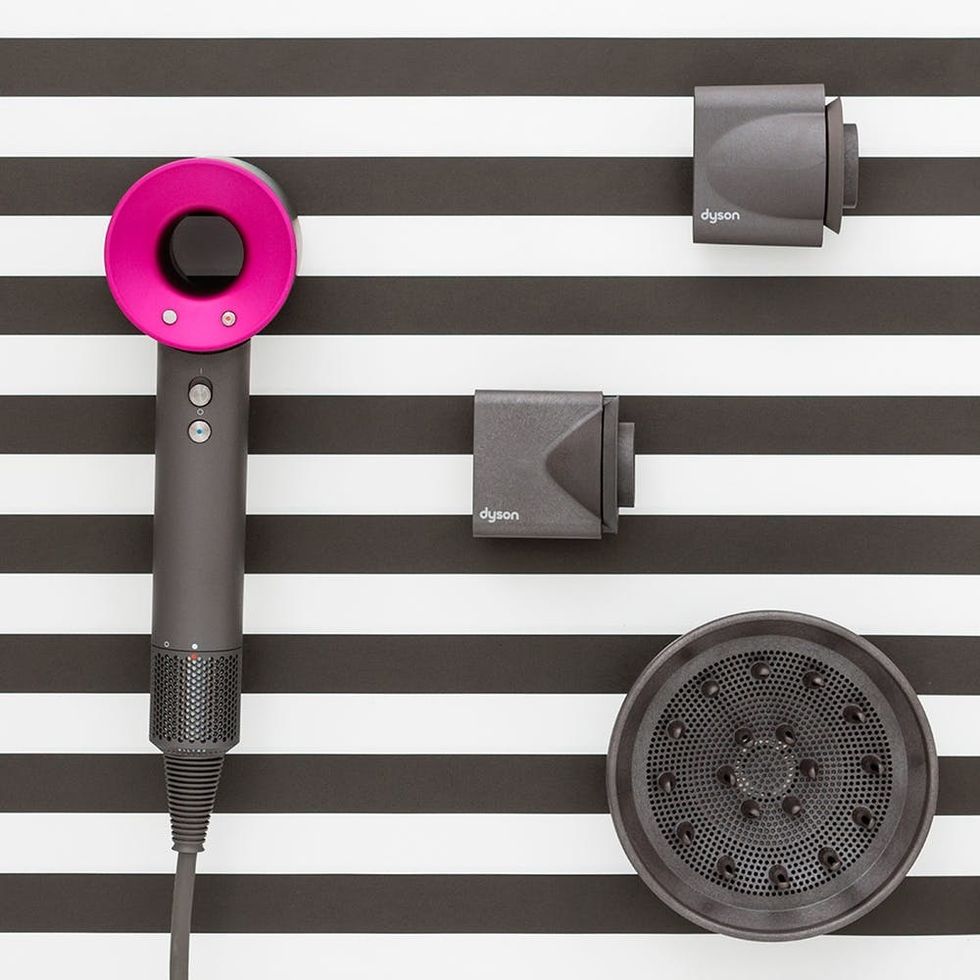 5. Dyson Supersonic Hair Dryer: A good hair dryer is hard to find, especially if you like to wear your hair in a number of different ways. Now you may know Dyson for vacuum cleaners and extremely powerful hand dryers, so you can only imagine what they might cook up in the world of hair dryers. This futuristic gadget boasts intelligent heat control tech designed to protect hair's natural shine, rather than dull it.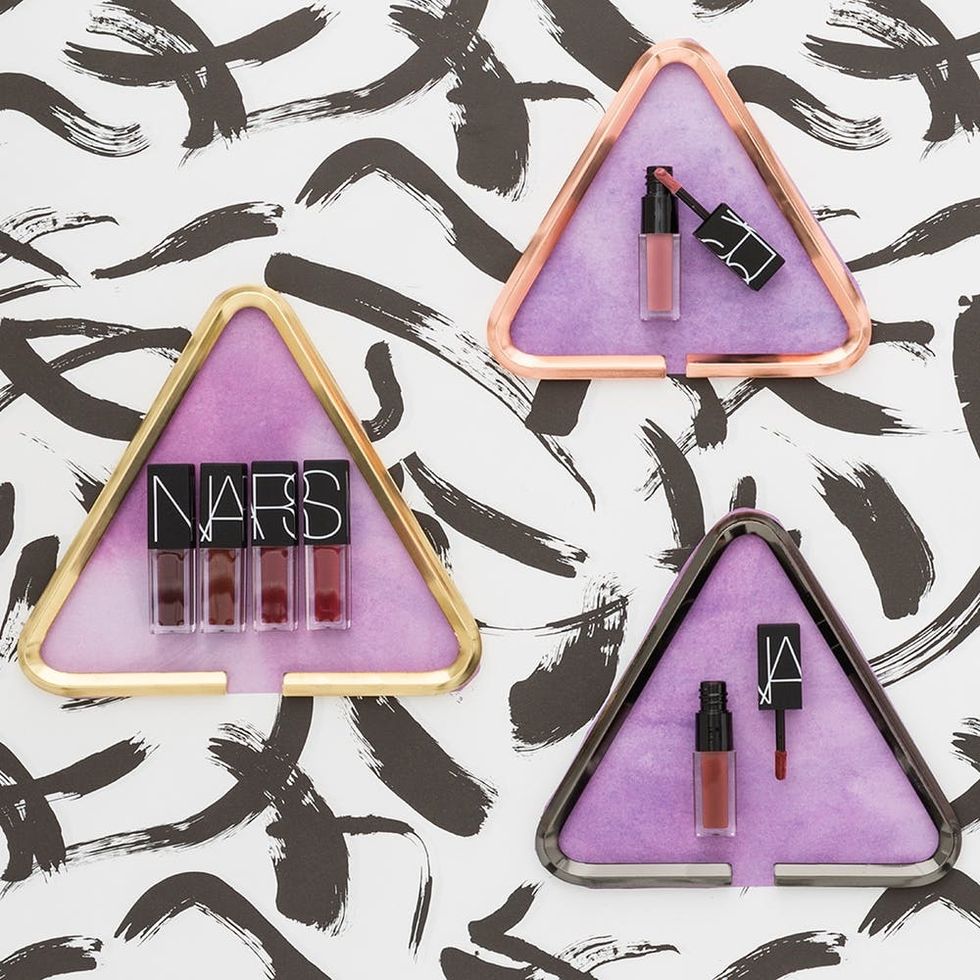 6. NARS Mind Game Velvet Lip Glide Set: The boss babe likes to change things up, but in a more subtle fashion, so mini makeup is an easy win. Six semi-matte mini lipsticks that last all dang day? Sign us up.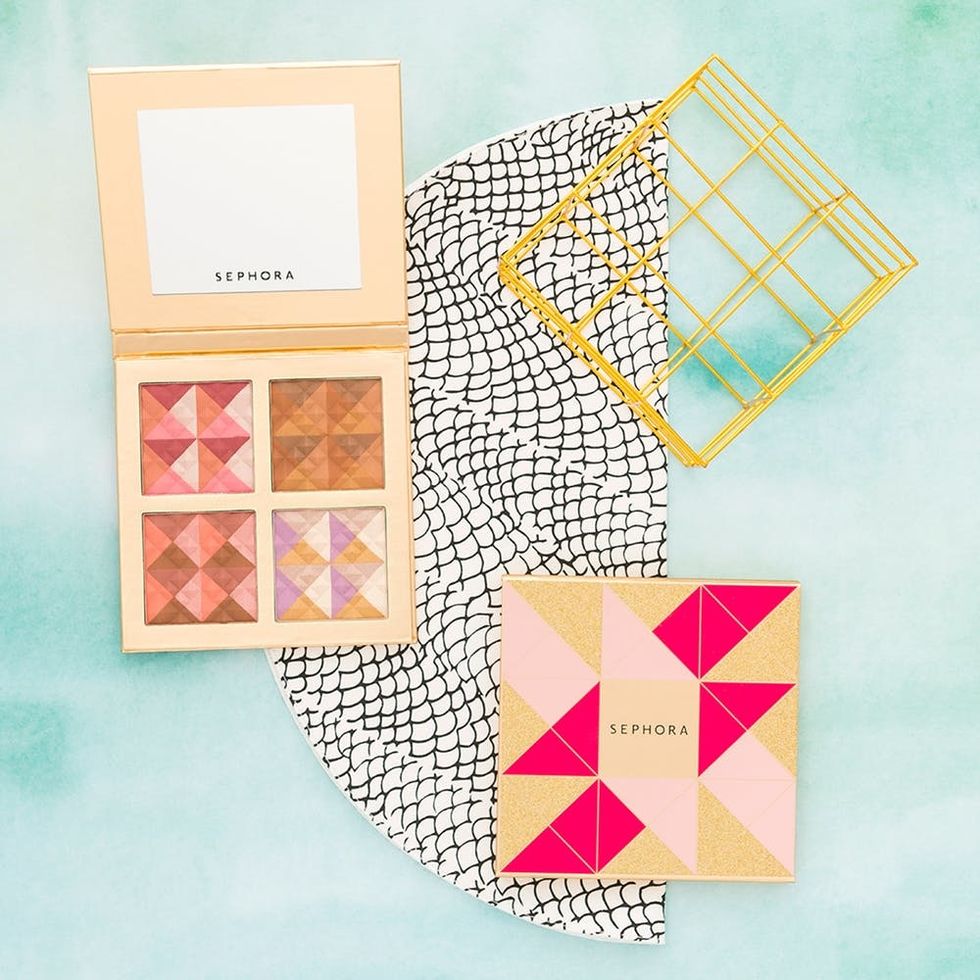 7. Sephora Collection Blush, Bronzed, and Ready to Glow! Face Palette: This palette has everything you need to create a warm, rosy, glowing complexion without carting around four different products. Its got a bronzer, two blush shades and a highlighting shade to add radiance. Plus, it has a stand-up mirror, so it's easy to apply no matter where your day has taken you.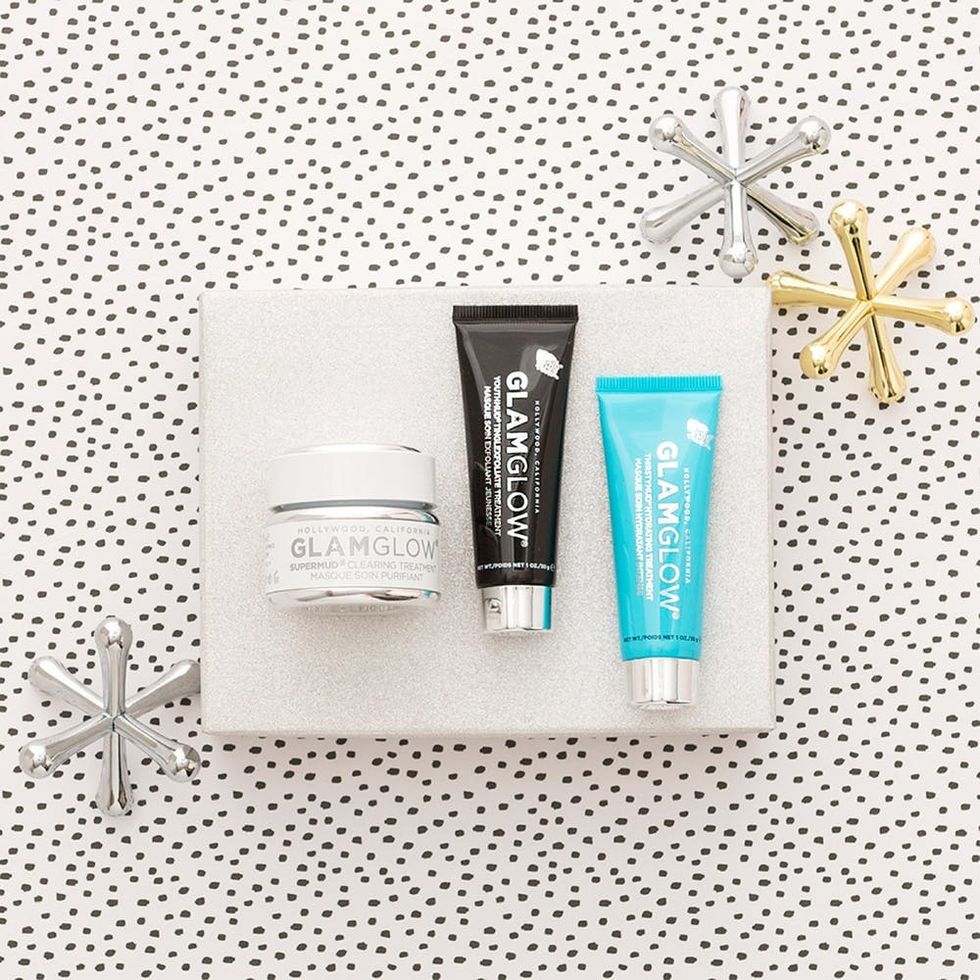 8. GLAMGLOW Gift Sexy SUPERMUD Set: Doesn't Supermud kind of sound like a superhero? Well, not to take the analogy too far — but this trio of face masks will leave your skin in tip top, superwoman-worthy shape. Designed to smooth, brighten, soften and hydrate, these will get you through all the seasons. And when you're traveling, these are great to keep on hand as you never know what type of air you'll encounter.
FOR YOUR MAIN MAN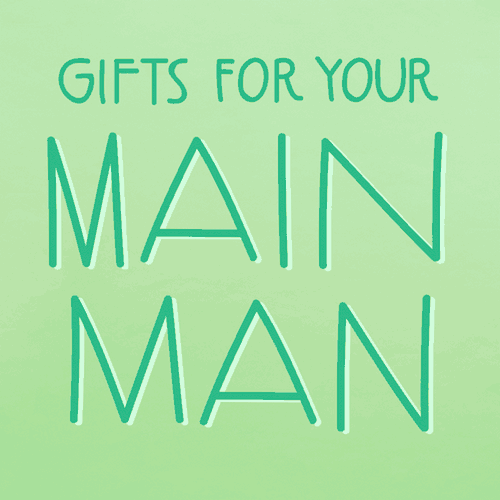 Whether the main man in your life is your significant other, your best friend or even your dear ol' dad, they could all use a TLC in the style department. We've drummed up three such gifts that even the manliest of men won't be able to resist. You'll be surrounded by dapper dudes in no time.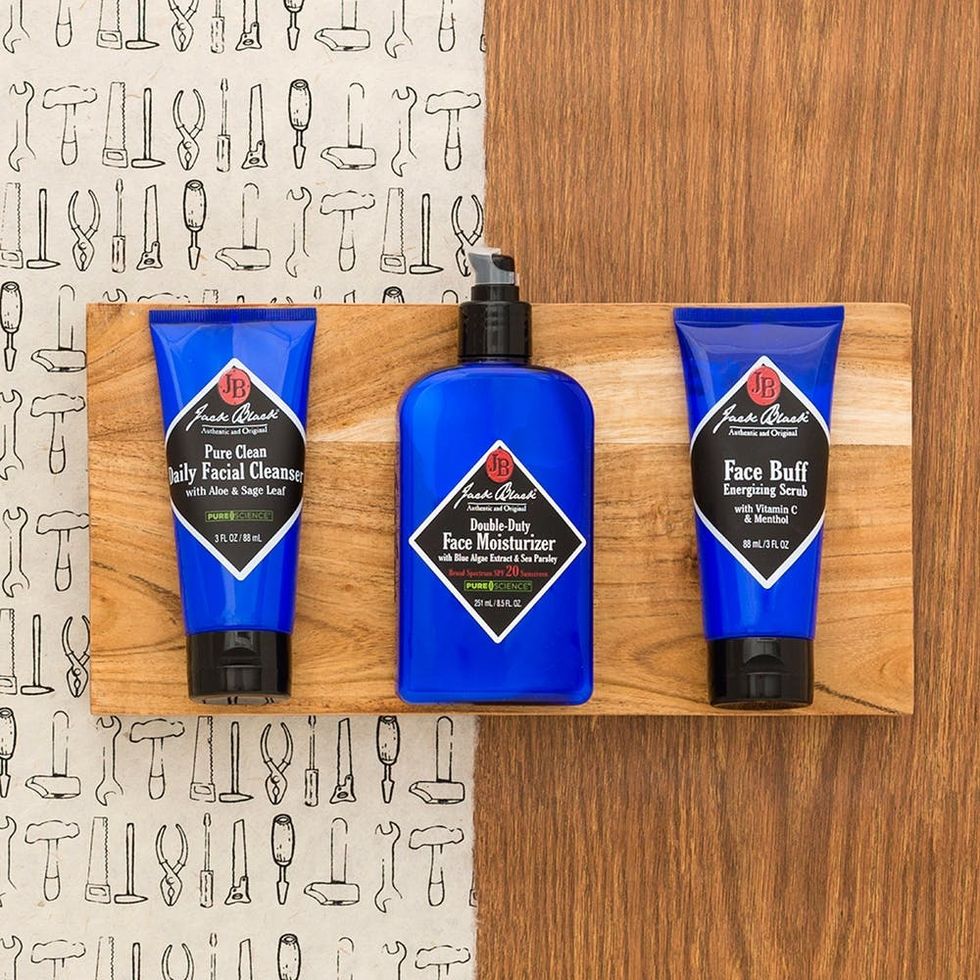 9. Jack Black The Power Pack: Described as a Jack-of-all trades skincare set, this collection of products is all about healthy, hydrated and youthful-looking skin that will make him feel like a million bucks. Start off the routine with pure clean daily facial cleanser that removes deep-down dirt and oil for clear, smooth and, most importantly, shave-ready skin. Then move on to the face moisturizer that doubles as sunscreen. Finally, for those days when he needs a little extra somethin' somethin', the face buff energizing scrub will help smooth and clear congested pores. If your giftee is your boo, you won't be able to help nuzzling his glowing visage on the reg.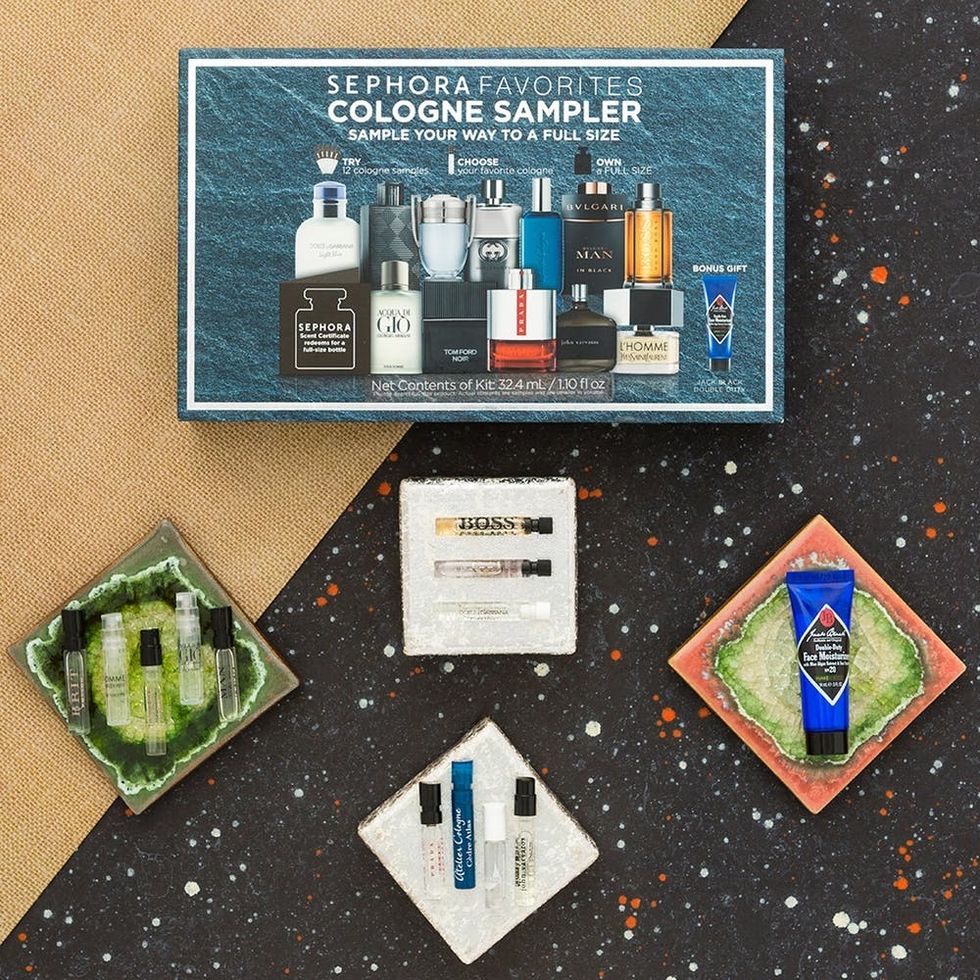 10. Sephora Favorites Cologne Sampler: Because it's really difficult to choose a scent, no matter if you're a dude or a dame, gift him a sampler of 15 different colognes. Have him try on a different one each day so that you can both weigh in on your faves. Bonus: This gift set comes with a coupon to redeem one full-size bottle of his favorite at no additional cost!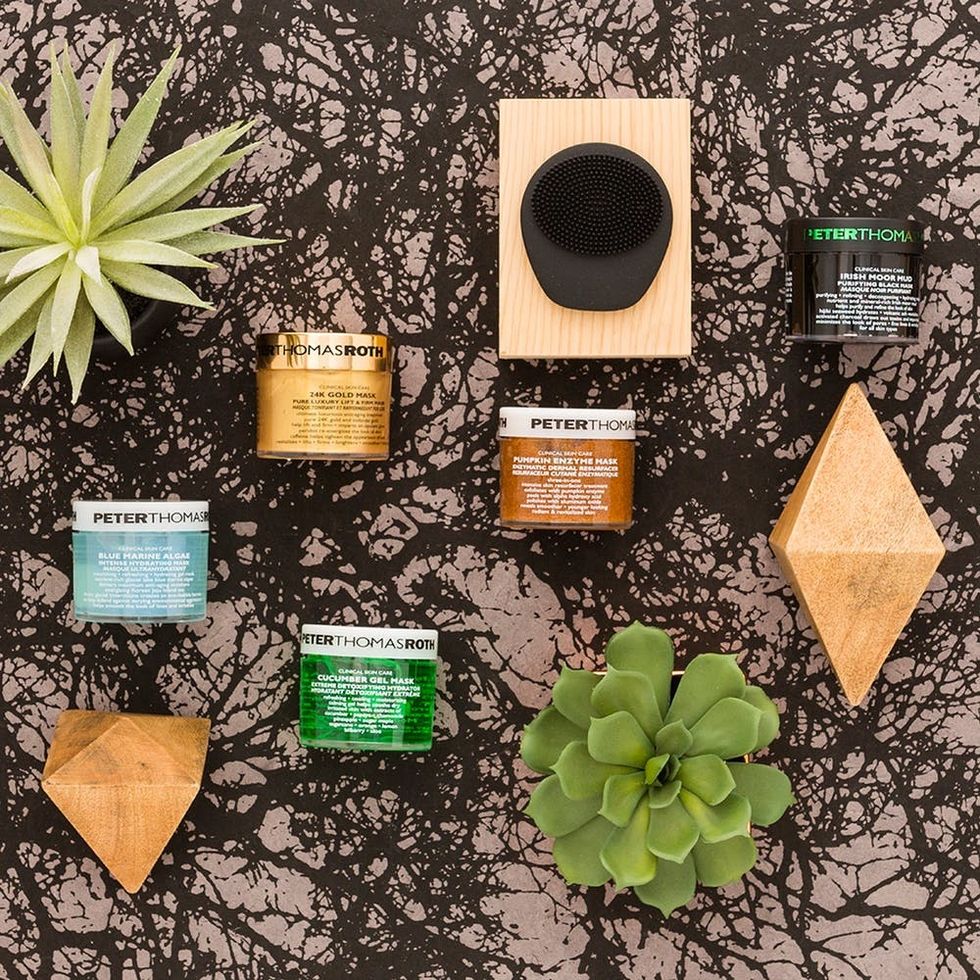 11. Peter Thomas Roth Mask-A-Holic 5-Piece Kit: For the beauty-ready bro who's down to take it to the next level, we've got a five-piece set of multitasking masks, including one that includes 24K gold. That's some Bond 'ish right there!
FOR YOUR FAVE GIRLY GIRL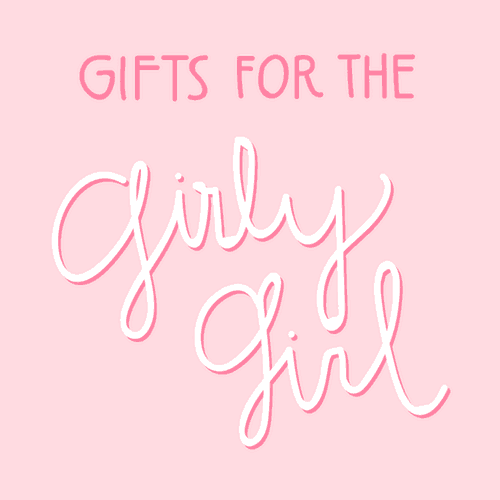 She loves all things pink, rose gold and glitzy, and she's hands down the person you turn to when you need to girl out. It's likely she doesn't need a ton of new items when it comes to her makeup routine, but we've got a few choice picks that will definitely make her smile.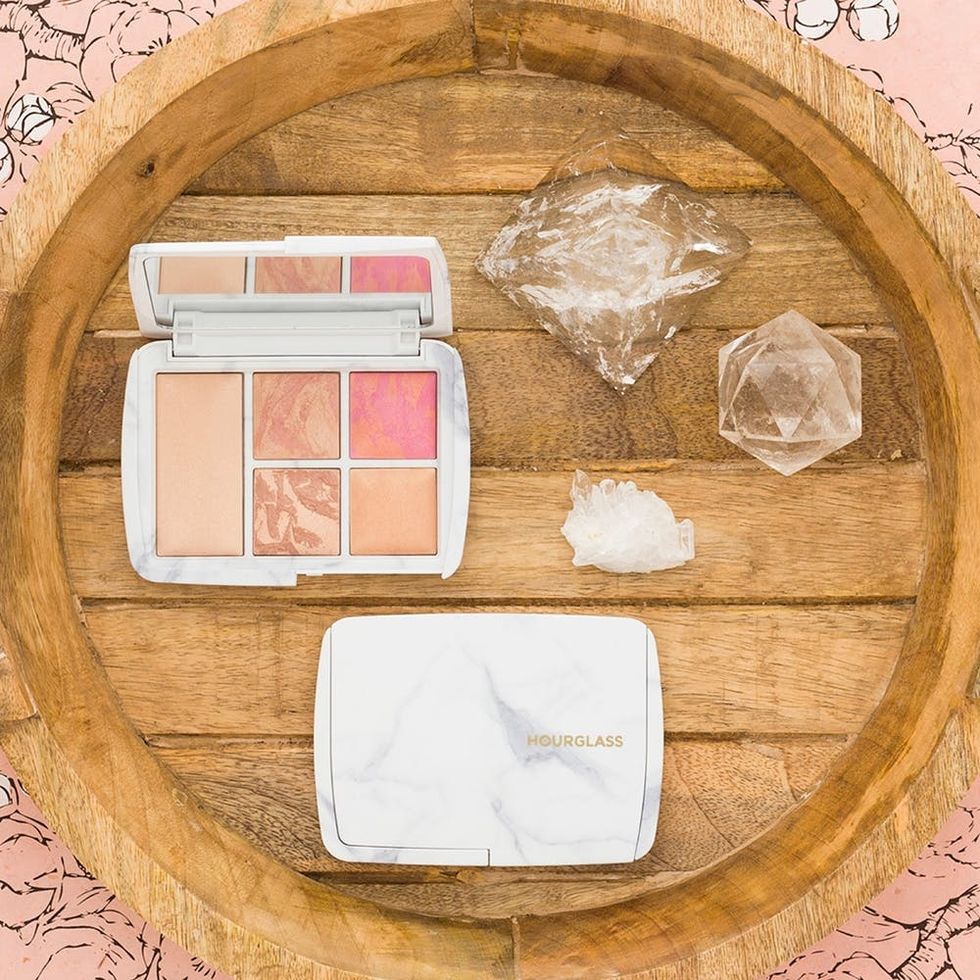 12. Hourglass Ambient Lighting Edit – Surreal Light: Inspired by and formulated with Photoluminescent Technology, this set of universally flattering shades is designed to finish, brighten, contour and highlight skin in just one compact. Rather than mask your face, this palette sets out to smooth, even and enhance, resulting in a healthy-looking, lit-from-within holiday glow.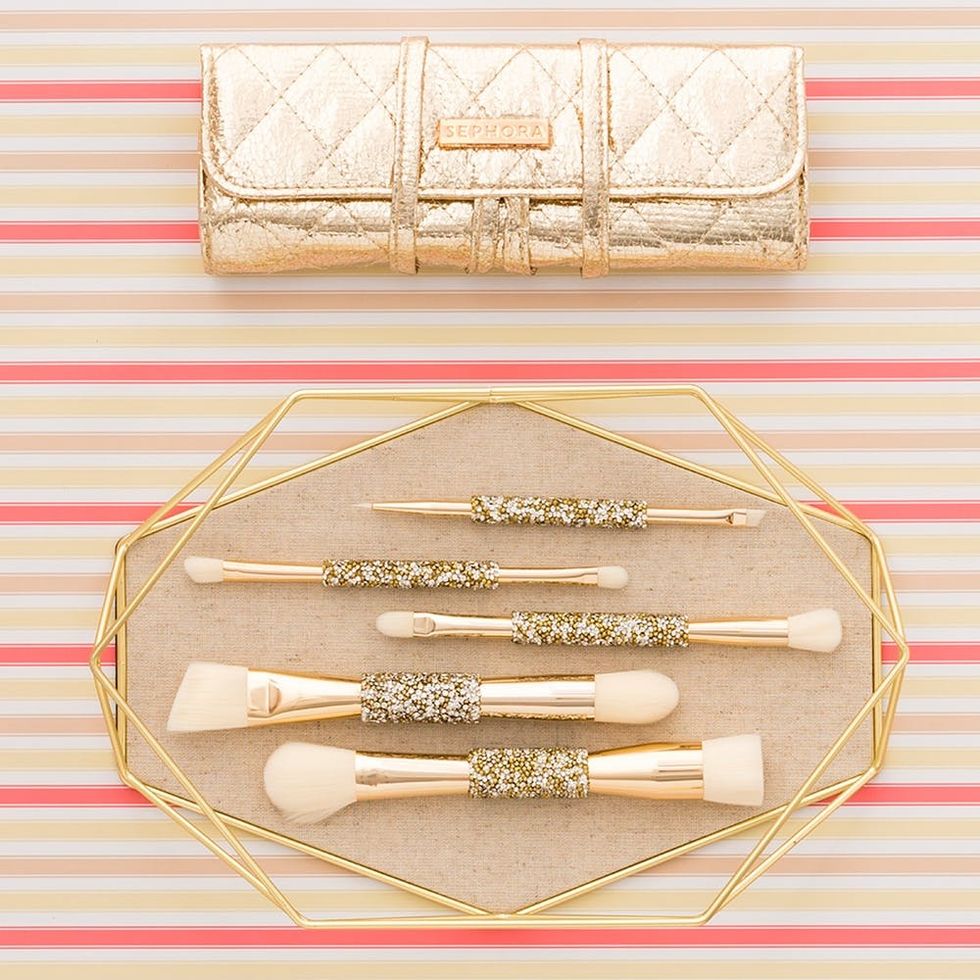 13. Sephora Collection Double Time Double Ended Brush Set: Your gal will like these brushes so much, she may never want to put them away. We love the metallic vibe and the fact that every single brush is a two-in-one!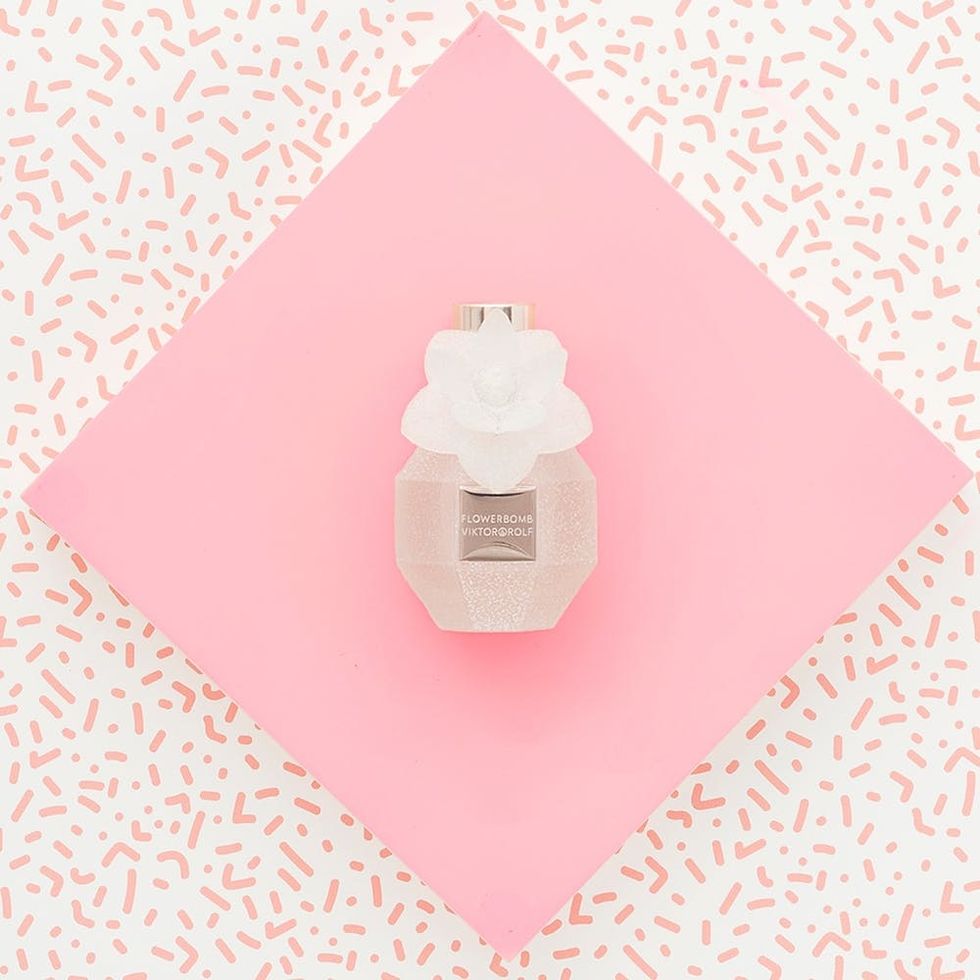 14. Viktor & Rolf Flowerbomb White Crystal Edition: What's that we said about girling out? With a name like Flowerbomb, you better believe that this fragrance came to play. It's a straight-up floral explosion that includes magically evocative notes designed to awaken your deepest senses.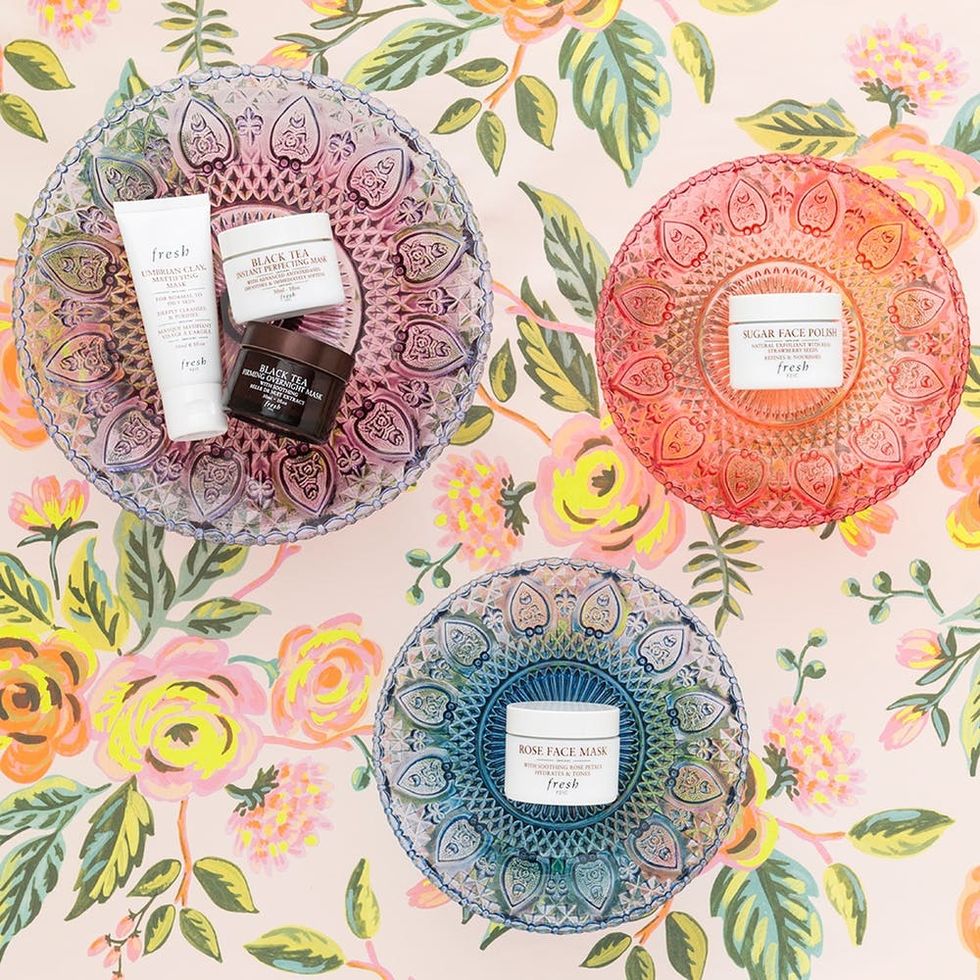 15. Fresh Mini Mask Spa: And for the at-home spa day, gift her a set of five travel-size masks that each address specific skin concerns to achieve a balanced, flawless look. Formulated without the potentially harmful elements found in parabens, sulfates and phthalates, these masks will rejuvenate your skin, particularly in cold, dry winter months.
FOR THE BUSY MOM IN YOUR LIFE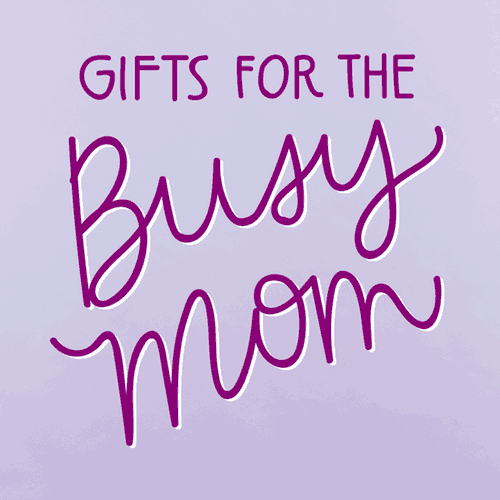 Chances are, you know a mom who could use a little extra love (and time!) when it comes to her morning routine. Gone are the days of losing track of time while finding the perfect shade lipstick — you've gotta get your kids ready for the day, as well as yourself! For her, we've curated a mix of practical and pretty.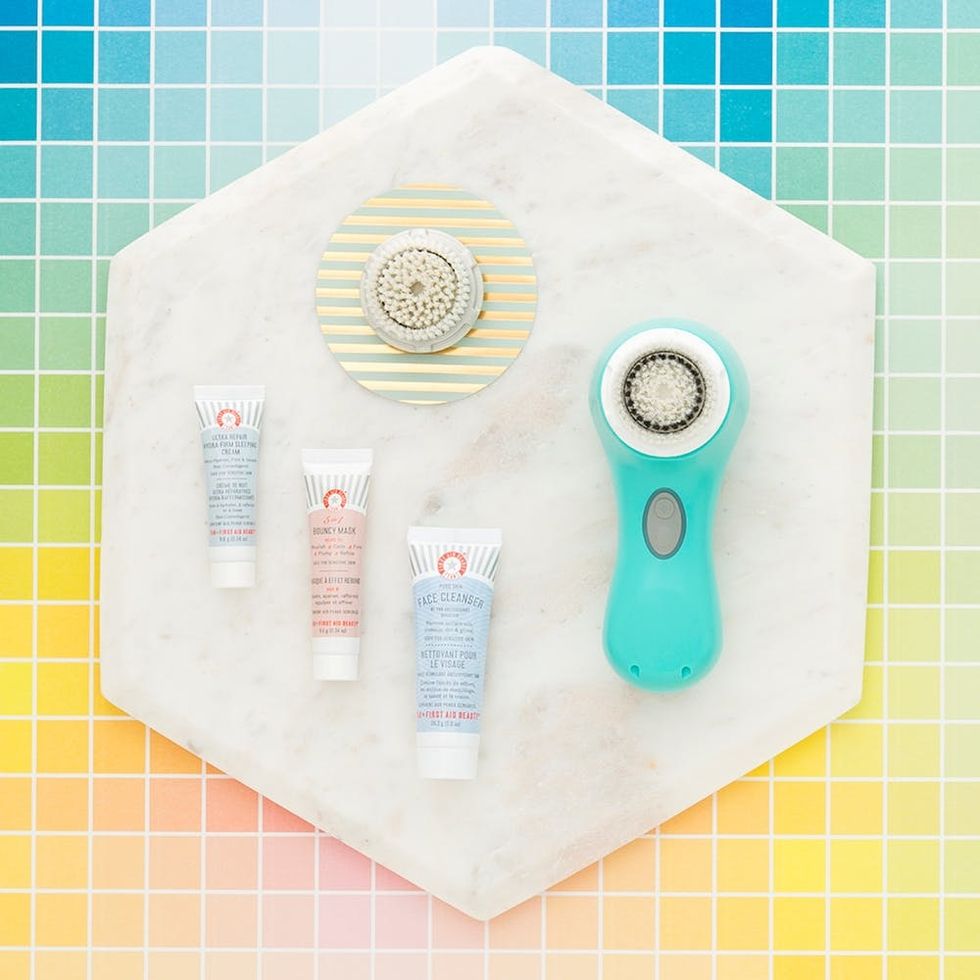 16. Clarisonic Mia 2 Sea Breeze First Aid Beauty Set: First up for mama bird, it's time to think beyond the washcloth. This combo of the crazy powerful (but still somehow soothing) Clarisonic and First Aid Beauty is just what the doctor ordered. Start off your day feeling bright and breezy, even if you don't have time to take a shower ;)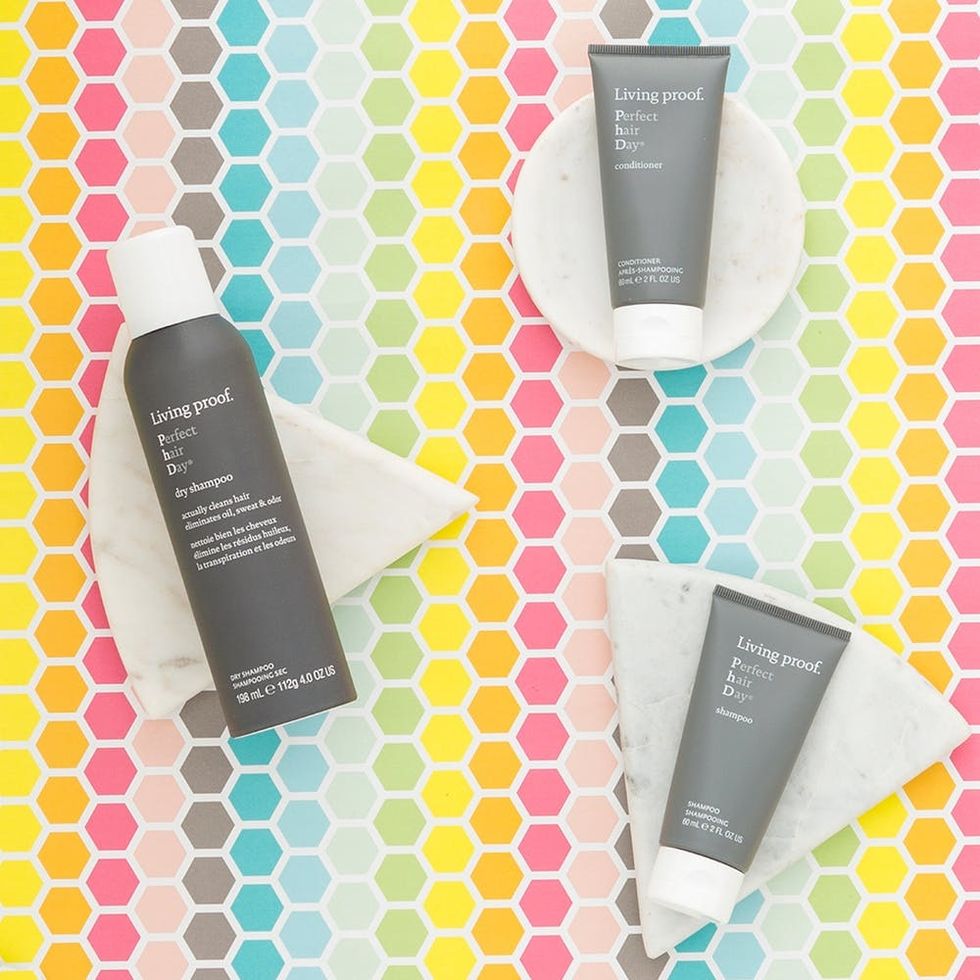 17. Living Proof Perfect Hair Day Dry Shampoo: Dry shampoo is a busy mom's best friend. Living Proof's Perfect Hair Day contains fast-absorbing powders that soak up oil, sweat and odor for ultra-clean hair, plus a very subtle time-release fragrance that maintains a light, clean scent all day long. Unlike other dry shampoos, this bottle of powdery goodness is great for all hair types and colors, with little-to-no residue left behind.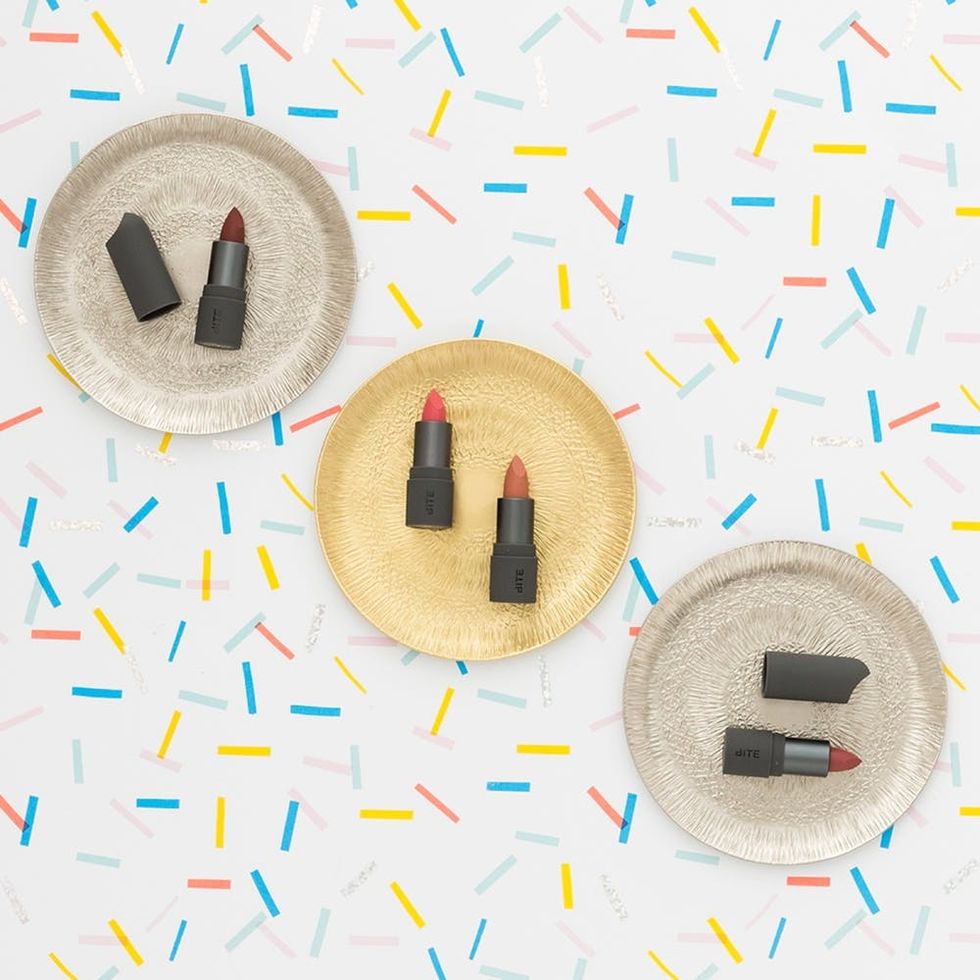 18. Bite Beauty The Perfect Bite Set: Now that your face and hair are sparkling, add a little color to your lips with this set of four classic shades. This set is the perfect product for the mom who needs long-lasting lipstick that also doubles in hydrating her lips with nutrients, vitamins and omega oils.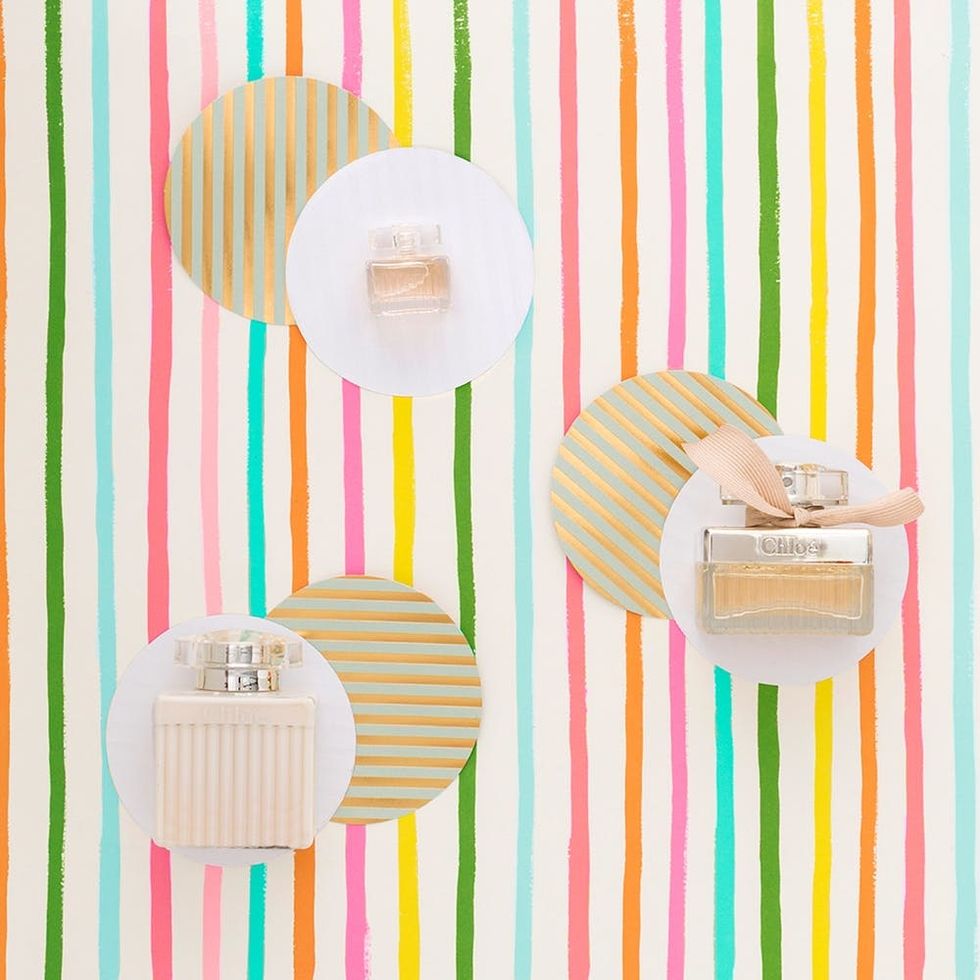 19. Chloe Signature Gift Set: Top off your morning with a spritz of smooth florals, and you're good to go. Created with the vision of capturing the spirit of all women, and not just one singular woman, this set of Chloé fragrances is chic, comfortable and will become a daily go-to — which means one less decision for Mom to make in the morning.
FOR YOUR WORK WIFE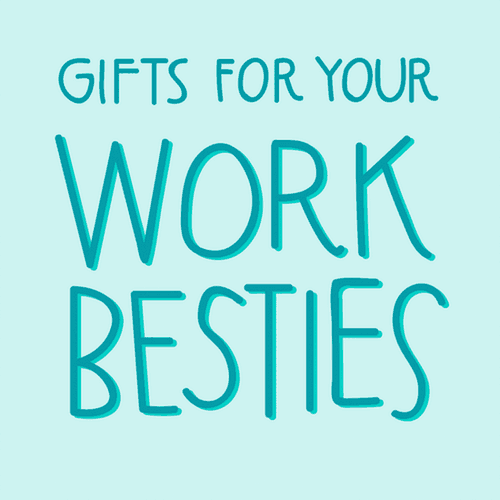 Finally, your work wife. We've all got that BFF at the office, whose friendship extends way beyond the water cooler. Show your love for your sister from another mister with a little bit of beauty!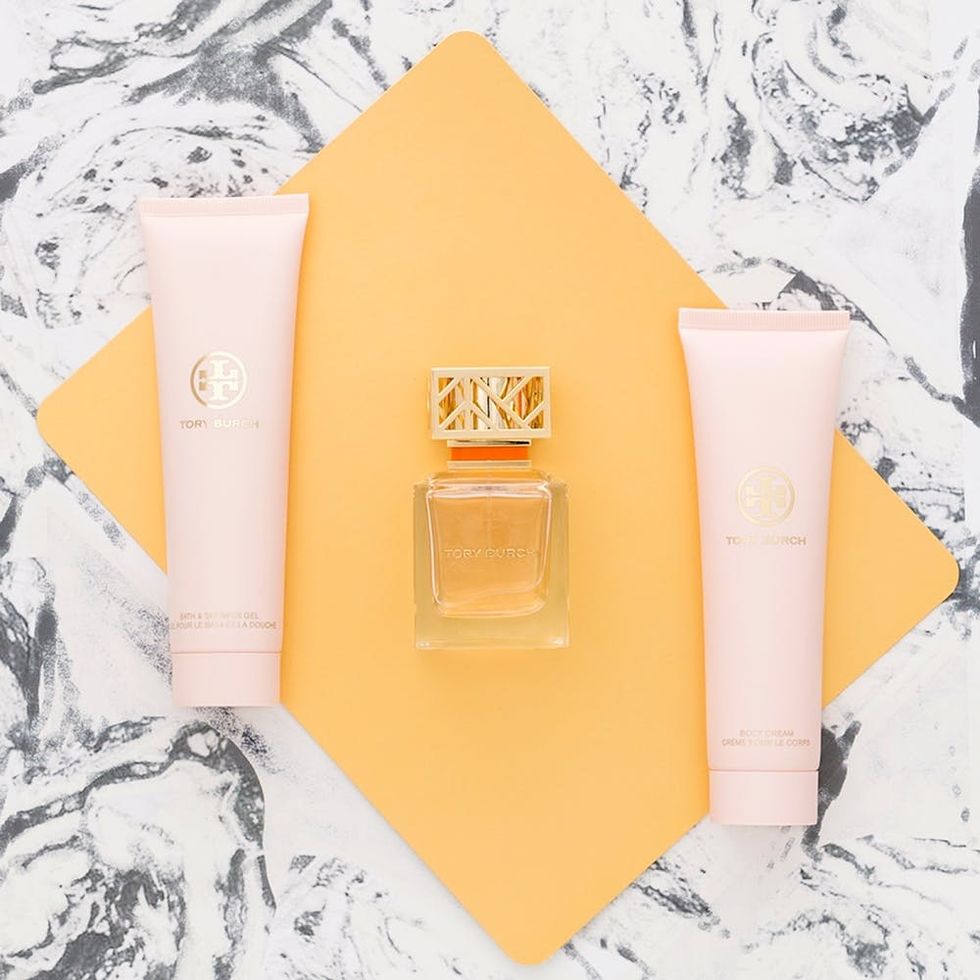 20. Tory Burch Gift Set: Wait what? Tory Burch now makes beauty products? Yep, the rumors are true, and this fragrance is her first foray into what we're guessing will be a whole line of top-notch goodies. Combining feminine and tomboy, we love the crisp citrus notes and earthy vetiver in this trio of gifts.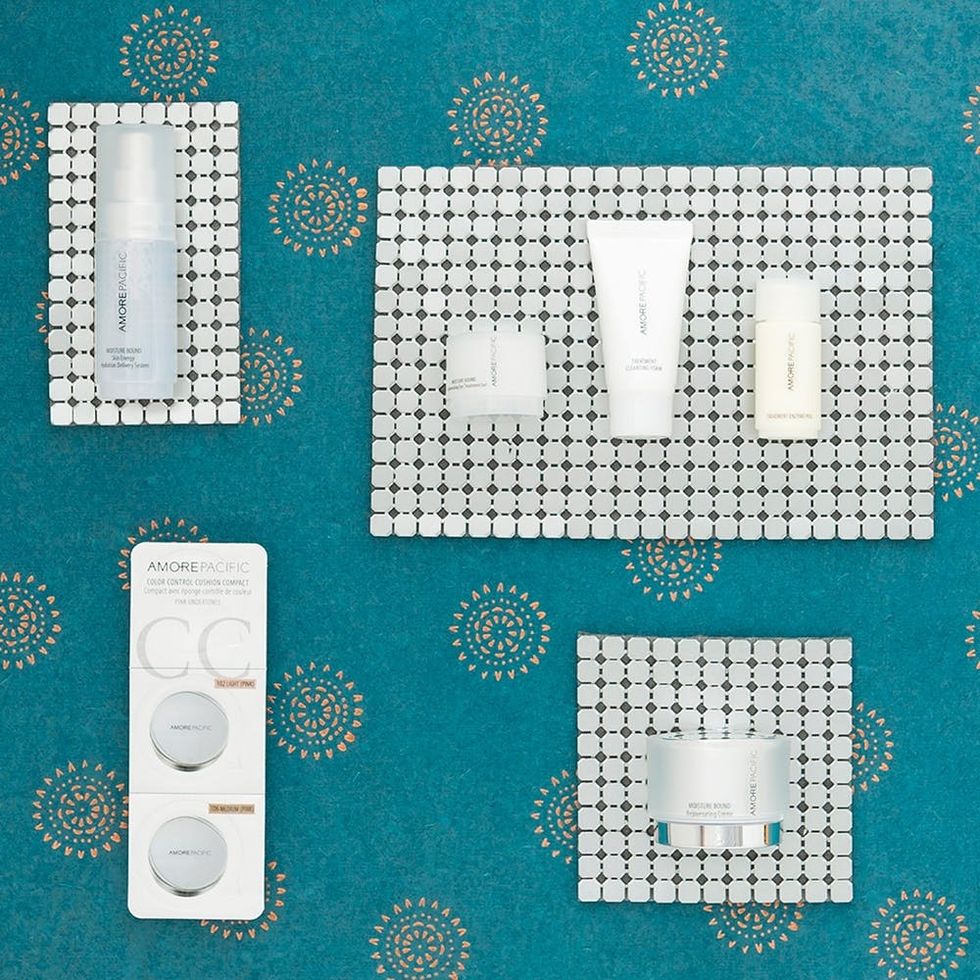 21. AmorePacific Essentials Collection: Not sure where to begin in the land of next-level face care? Then this collection by AmorePacific is a great place to start. It's got everything — cleansing foam, enzyme peel, rejuvenating cream, eye treatment gel and a color control cushion compact!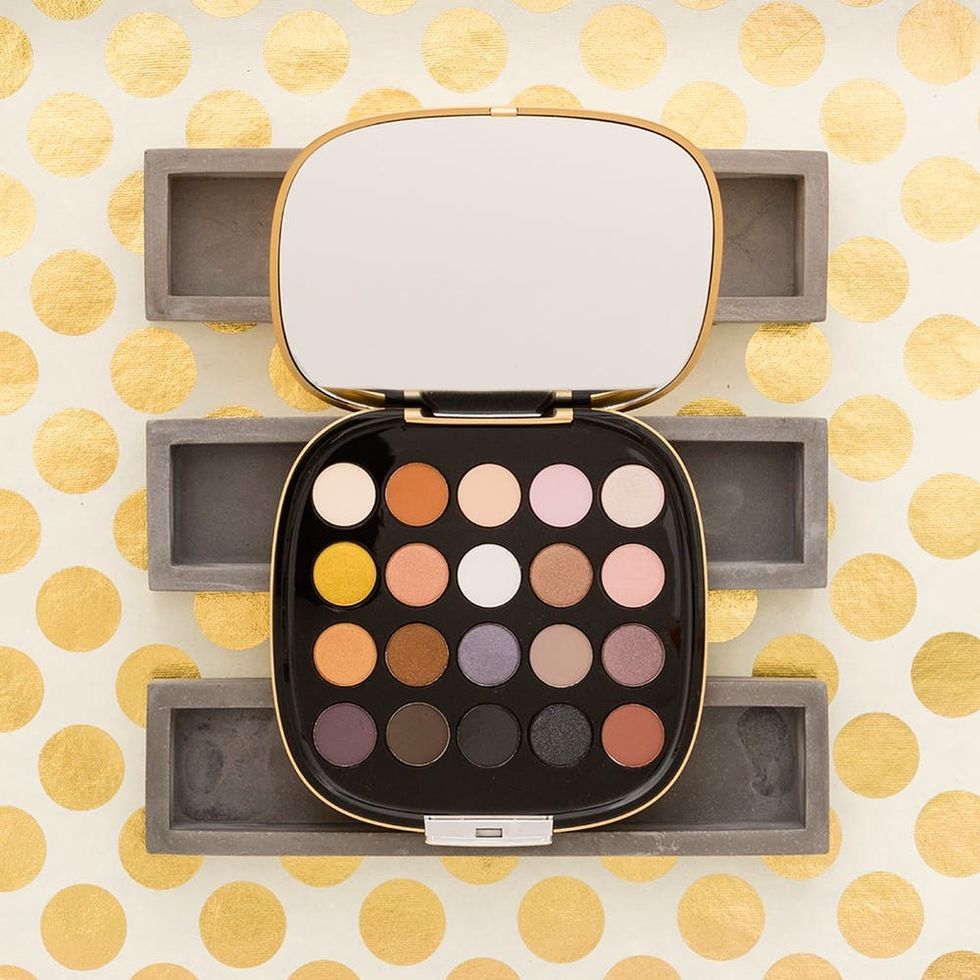 22. Marc Jacobs Beauty About Last Night Style Eye Con No 20 Eyeshadow Palette: For the woman who likes to glam it up from time to time, this set of richly hued shadows will make her swoon. Curated by makeup artist Diane Kendal, this palette is described as "the complete eye wardrobe," including the goods for creating a modern smokey eye, red-carpet glamour, a casual daytime look and everything in between.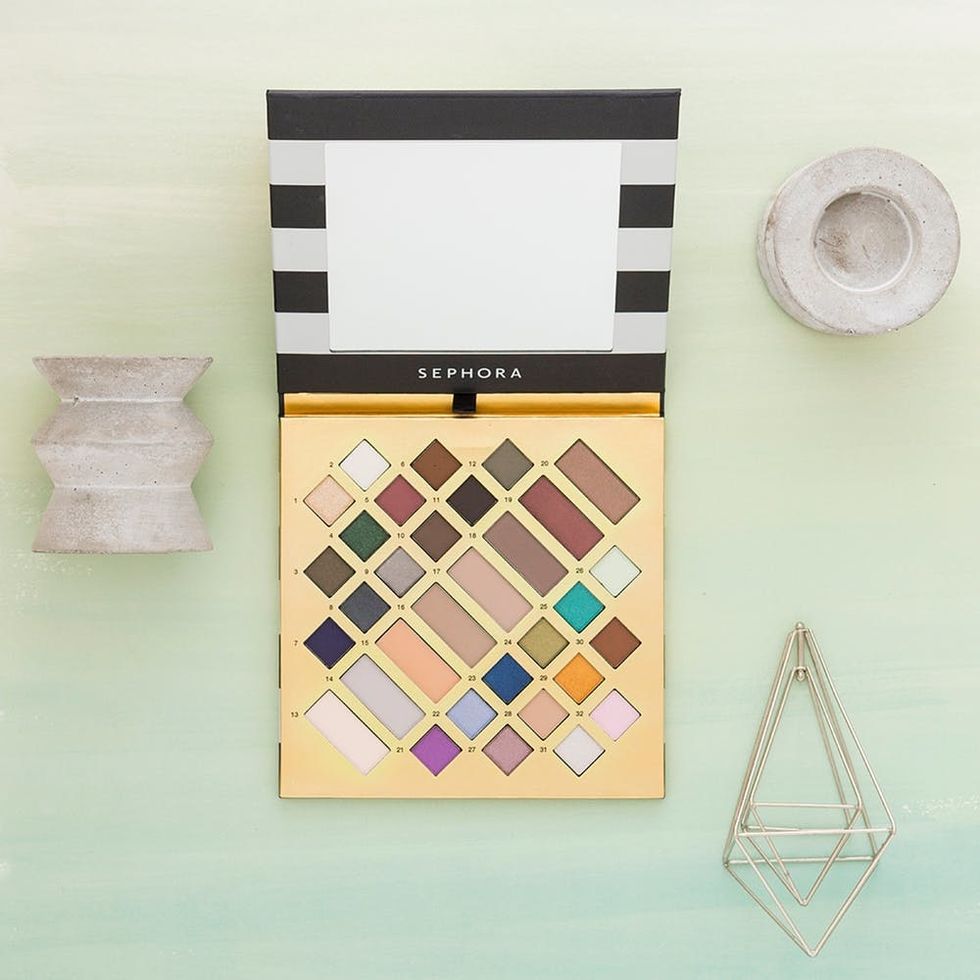 23. Sephora Collection More Than Meets the Eye Eyeshadow Palette: For a different type of palette, we've got our sights set on Sephora's More Than Meets the Eye collection. This 32-shade palette is ideal for the dabbler, who's still trying to figure out what color combinations really make her eyes pop. It also includes an array of matte, shimmer and glitter finishes.
What's on your holiday gift list? Share your fave beauty gifts and gift sets on Instagram and Twitter using #SephoraHoliday and #BeautyTogether. 'Tis the season!
This post is a collaboration with Sephora.
Author: Anjelika Temple
 Styling and Art Direction: Misty Spinney
 Photography: Brittany Griffin
Misty Spinney
Misty Spinney is a hair stylist, makeup artist, and fashion stylist with a strong background in design and deep passion for creativity.
Beauty Products