How Serena Williams' Fiance Alexis Ohanian Is Using Reddit to Prepare for Fatherhood
Jun 21, 2017
With an expected due date in September, Serena Williams and her fiancé are getting pretty close to parenthood. We can only imagine all of the cute outfits and accoutrements they're buying for the baby, and everything else the couple is doing to prepare for the birth of their little one. Talking with TODAY Parents, Ohanian shared that he's been using Reddit to prepare for the birth of his first kid.
This isn't exactly a surprise — after all, he did cofound the web forum. "My favorite [tip] is to sleep with a blanket for like a month before the due date so you get your dad scent all over it," Ohanian explained to TODAY. "Then wrap the baby in it once it shows up, so they're not just immediately bonding with mom, but also getting a bit of dad."
---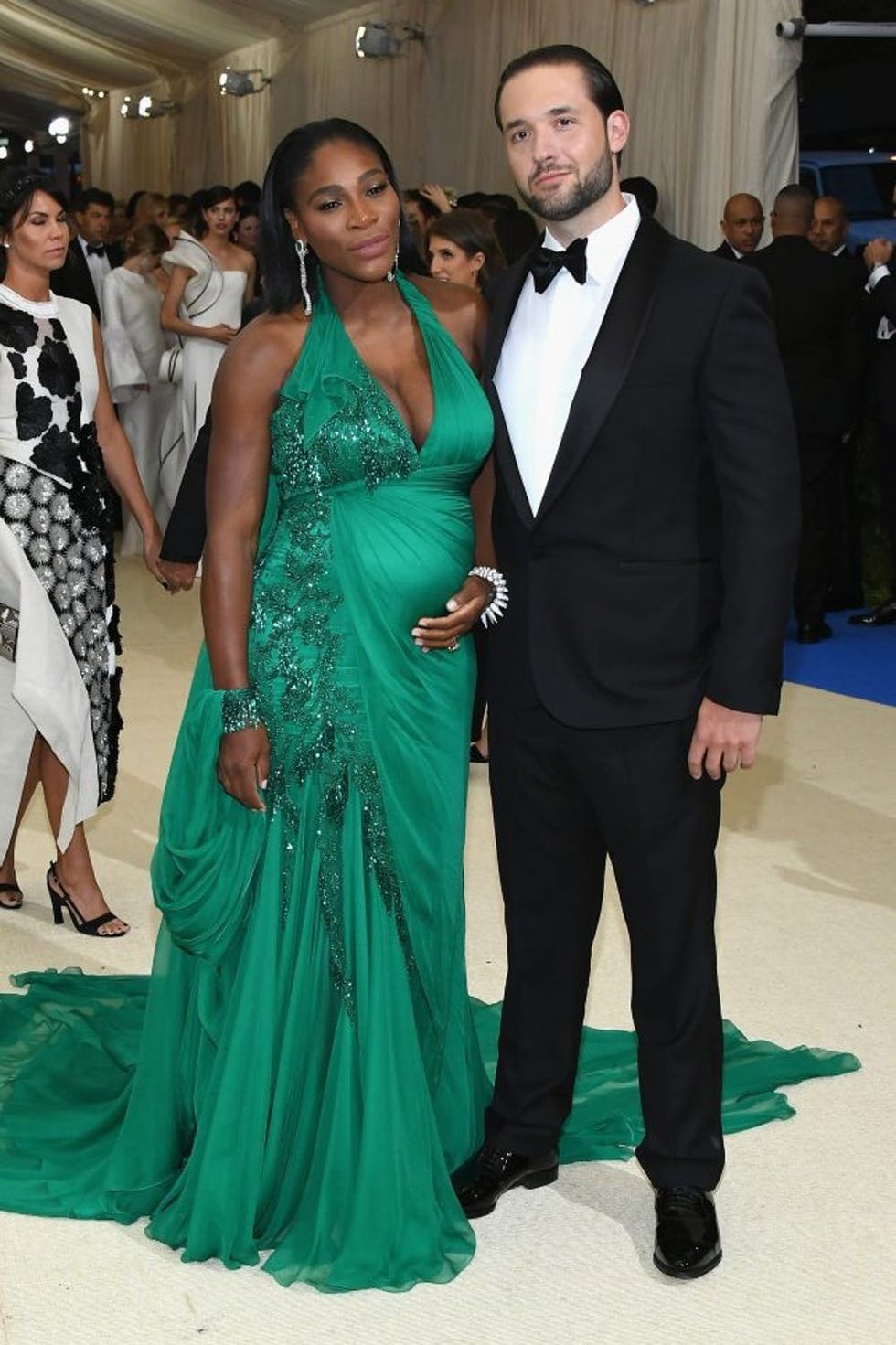 Ohanian's puppy Chip is important to him (the dog has his own Instagram!), so he searched for tips to help the baby adapt to his canine brother too. "Same goes for pets, except the opposite. Introduce them to the child using a blanket that's been wrapped around the baby."
He also looked into the most practical kind of clothing. "Apparently snaps on baby PJs are nonsense," Ohanian says. "Zippers are far more practical, despite not making that satisfying snap noise when you get baby dressed."
The Reddit cofounder admits, though, that he's weary of being too dependent on the 'net. "Humans who have been far less equipped than us have been successfully parenting for thousands of years, so I'm trying not to overthink it, but it's easy in today's connected world to get overwhelmed."
Do you have any tips for parents-to-be? Let us know @BritandCo!
(h/t Today; photo by Mark Kolbe + Dia Dipasupil/Getty)
Rachel Davies
Rachel Davies is a writer, curator, and editor. Apart from writing, Rachel loves to read, take Greyhound buses, and drag her friends to museums every weekend. You can find Rachel over on Twitter @rachelcomplains.
Celebrity News