20 Must-Have Target Essentials for Your Spring Party
Mar 28, 2017
When you've waited *all* winter long for warmer weather, there's no better way to celebrate than by throwing a spring soiree. And as if you needed an excuse to make another Target run, the retailer has mastered the art of throwing a good ole' affordable gathering without sacrificing style or quality. From a classic set of string lights to a scalloped cake tray and bright — and unbreakable — serveware, Target has everything you need to set the stage for a super-chic event. We've rounded up 20 of our fave items below to get you on your way to hosting the ultimate spring gathering, without breaking the bank.
---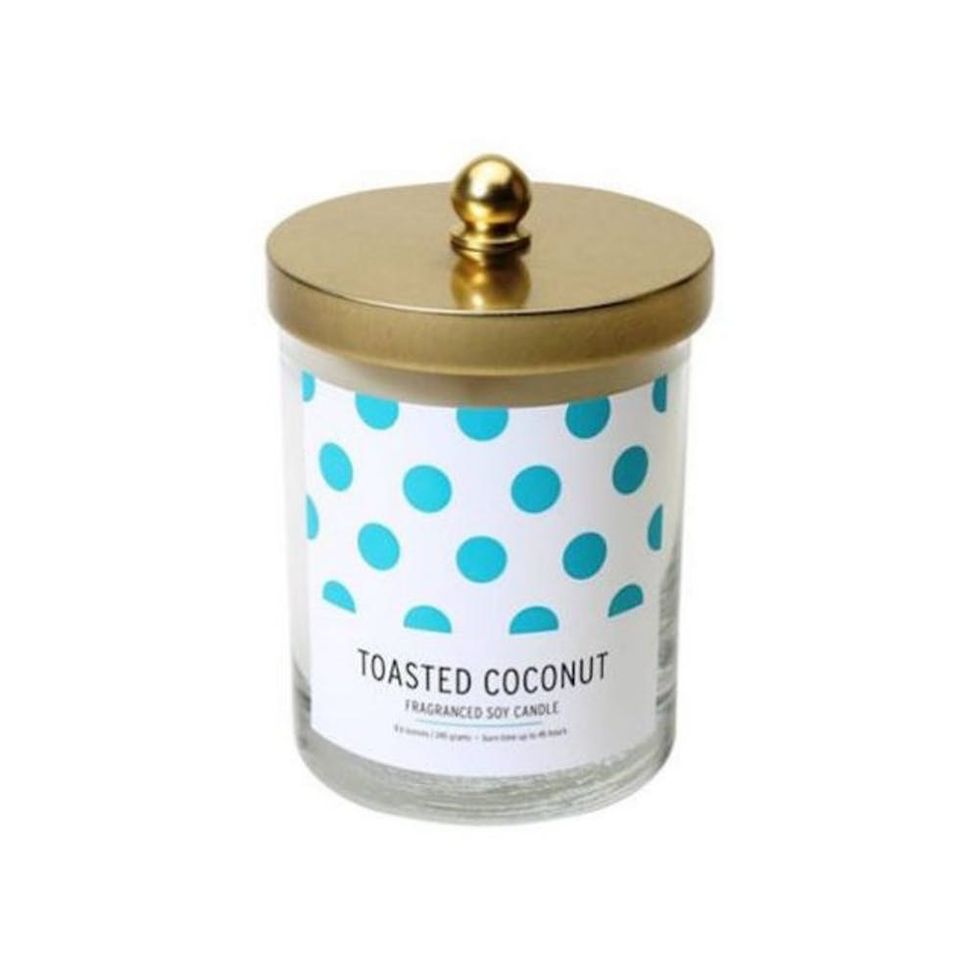 1. SOHO Brights Lidded Glass Toasted Coconut Candle ($11): Hint to the warmer days ahead with this tropical-scented candle. Not only will it have you thinking of beaches and bottomless daiquiris, but it'll make those parties that extend late into the evening that much better.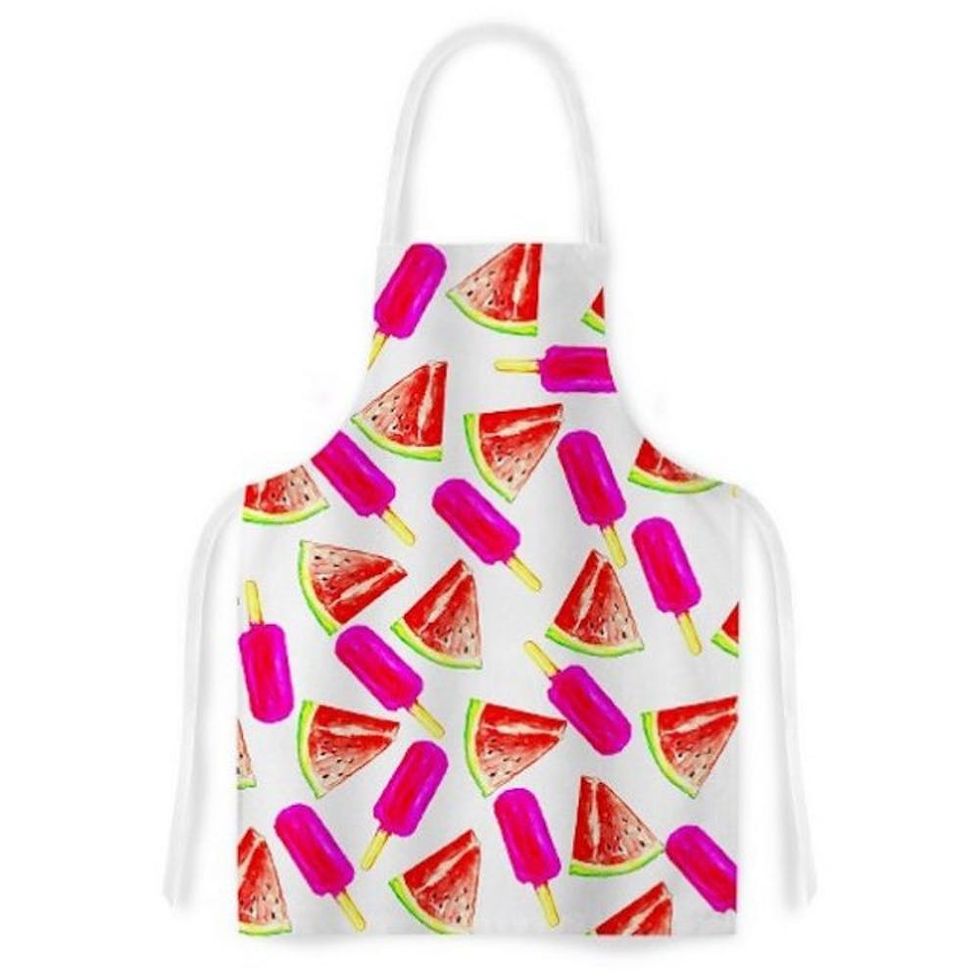 2. Kess Inhouse "Strawberry & Watermelon" Cooking Apron ($28): Showcase your grilling skills with a popsicle and watermelon apron. While its practical enough to wear burger flippin', it's also cute enough to keep on long after the grill goes off.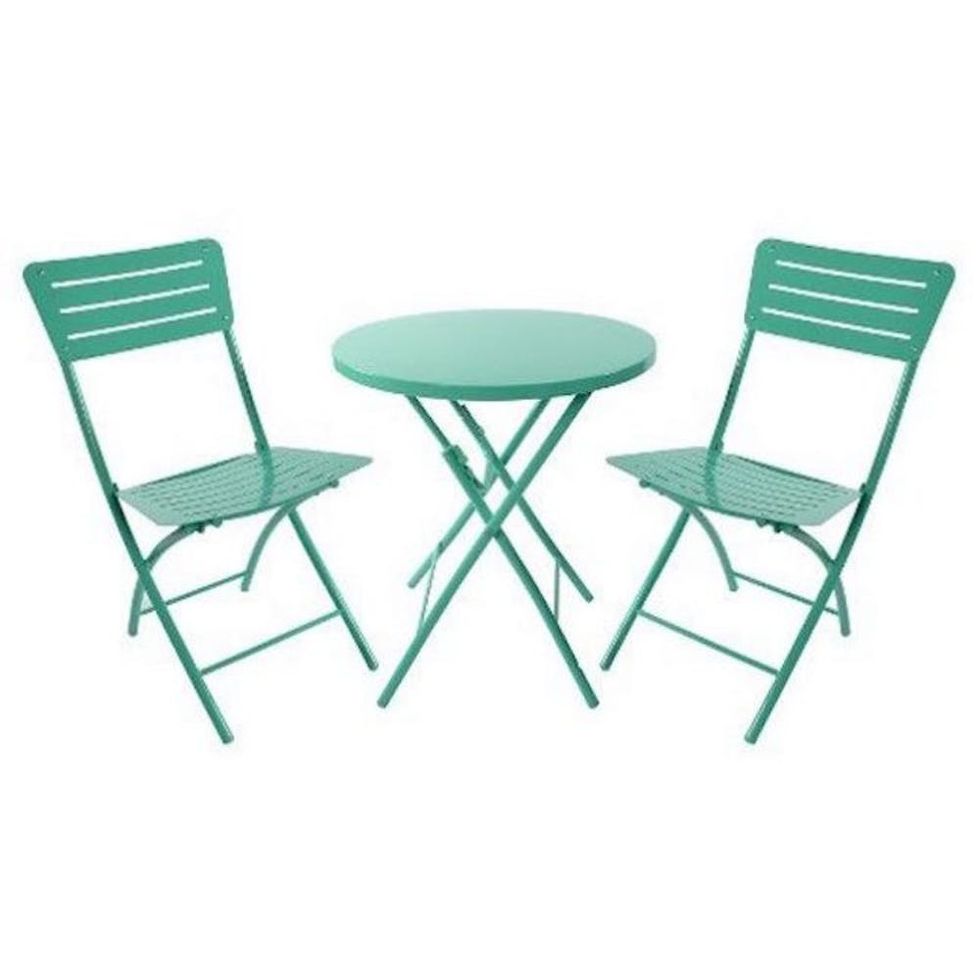 3. Room Essentials Turquoise Metal Folding Patio Table ($45): Add this adorable turquoise table set as extra seating for your guests. Or use it cross-functionally as an app or mimosa bar.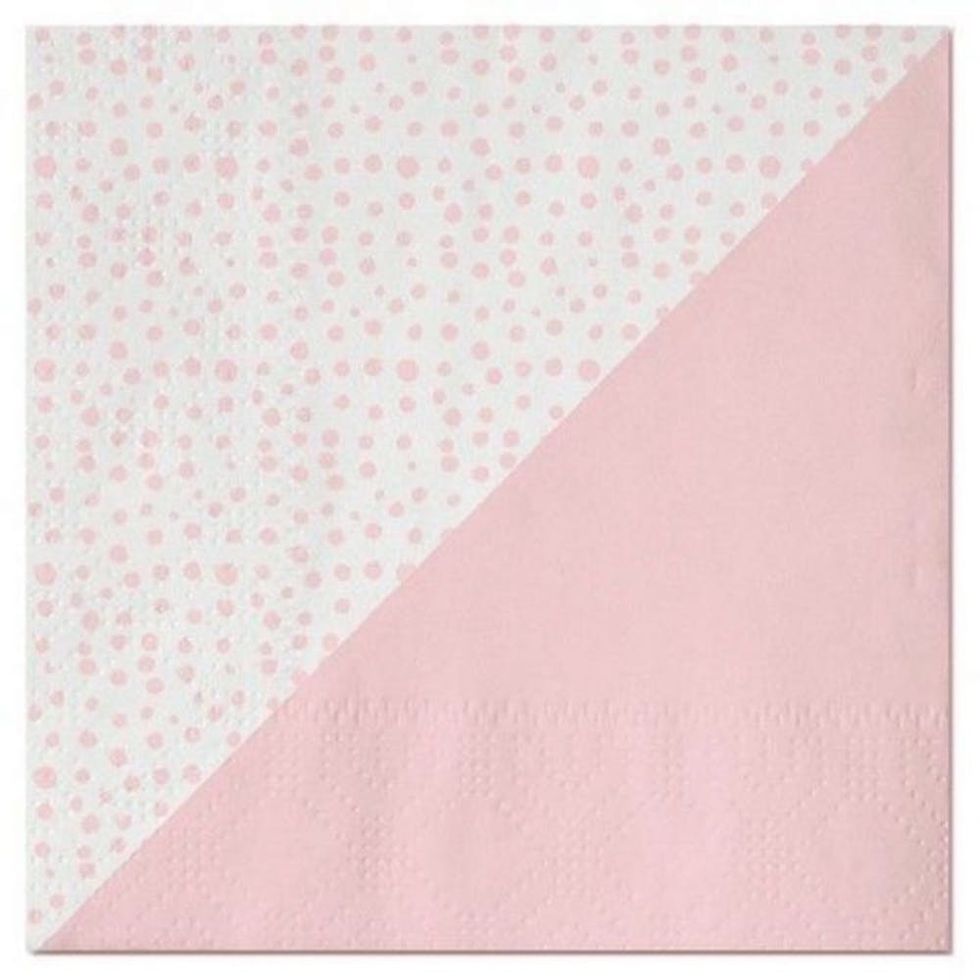 4. Cheeky 40ct Pink Lunch Napkins ($3): If you're a fan of no-hassle entertaining, these cute disposable napkins are for you.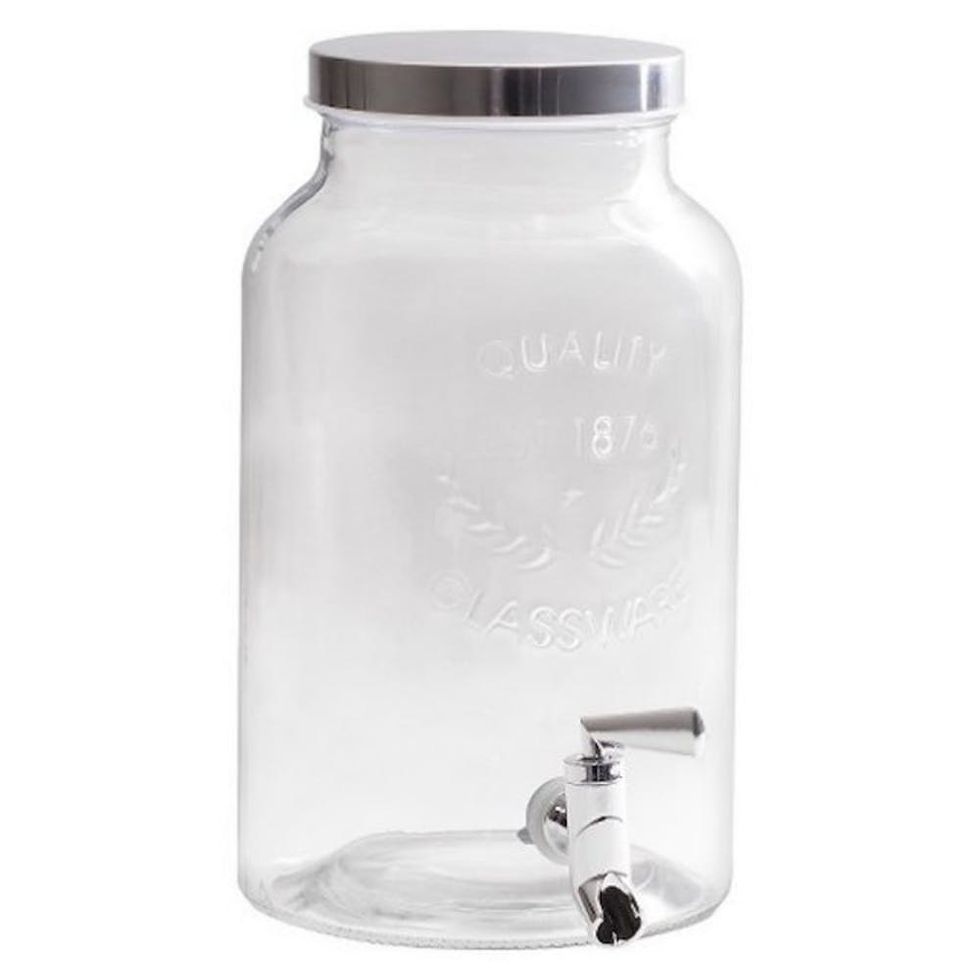 5. Threshold Vintage Glass Beverage Dispenser ($25): The vintage design and easy-pour spout make this charming beverage dispenser a great option to house your signature sangria or tangy lemonade.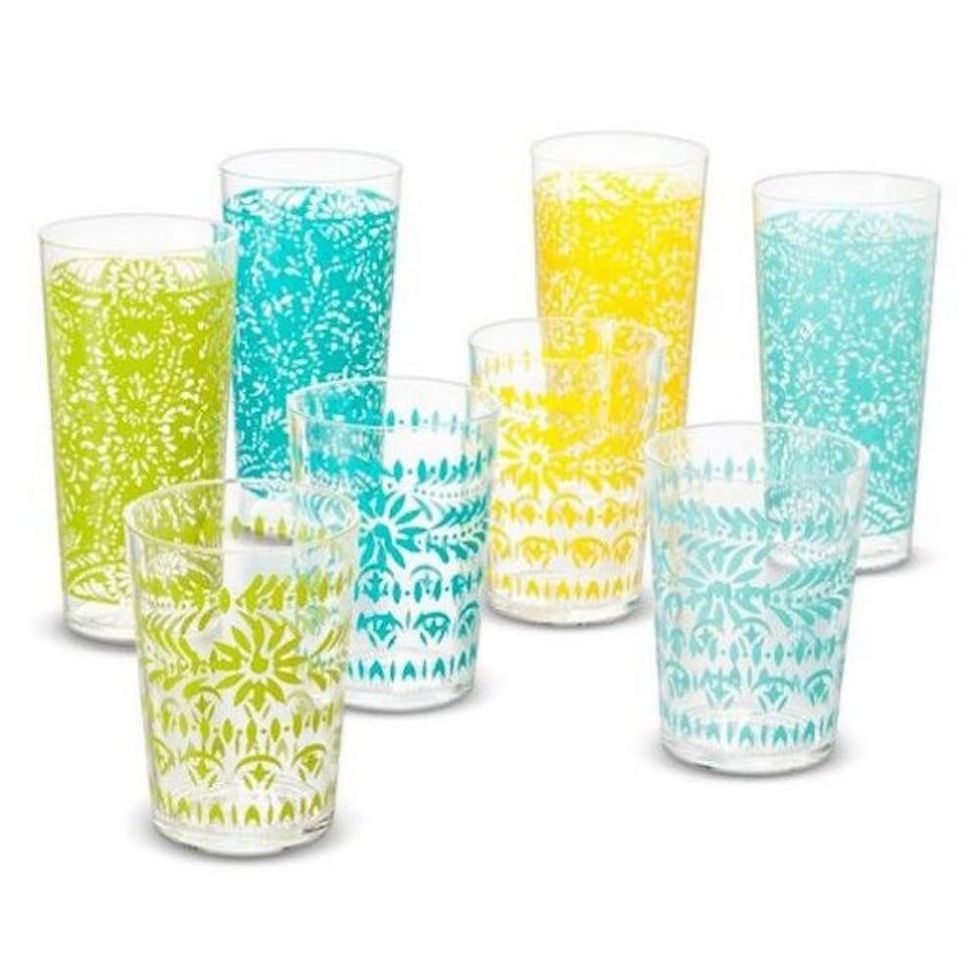 6. Marika Floral Assorted Size Plastic Tumbler Set ($26): Speaking of drinks, this tumbler set is perfectly suited for enjoying your fave cocktails on the patio. The bright colors and pattern add a fun touch, while the durability is enough to hold up through all the unexpected events of the day.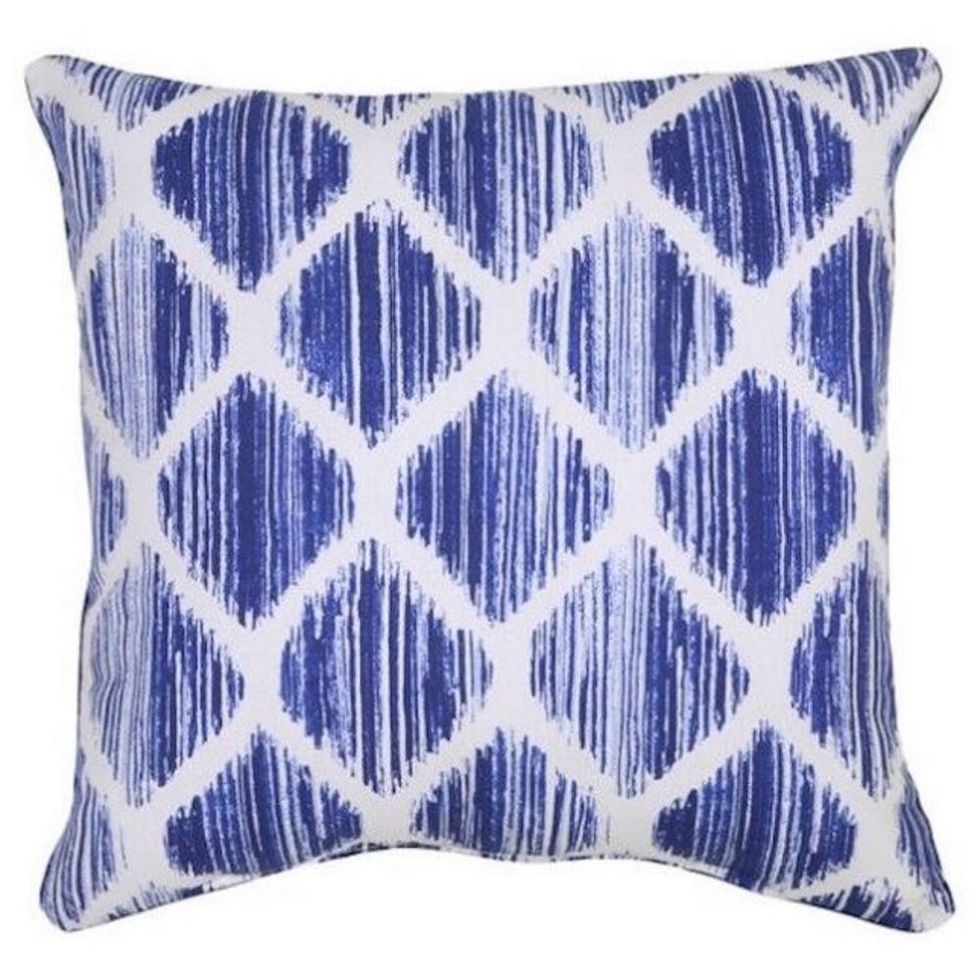 7. Threshold Brushed Diamond Blue Throw Pillow ($15): Spruce up your outdoor furniture with lively throw pillows. They're completely weather-proof, so they'll look just as vibrant as the day you bought them, no matter how long the party lasts.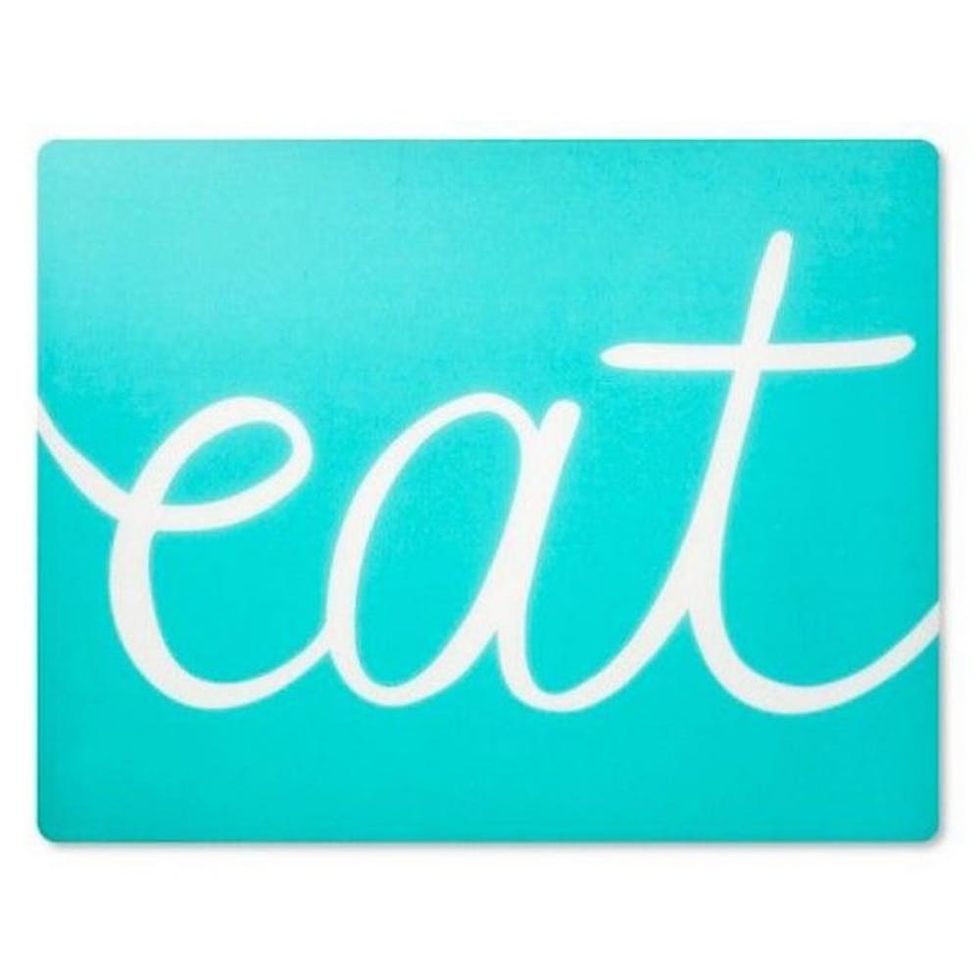 8. Room Essentials Blue Letters Placemat ($2): Since this mat is made from a polyester material, it'll make it easy to wipe away spills from those messy — but delish — meals.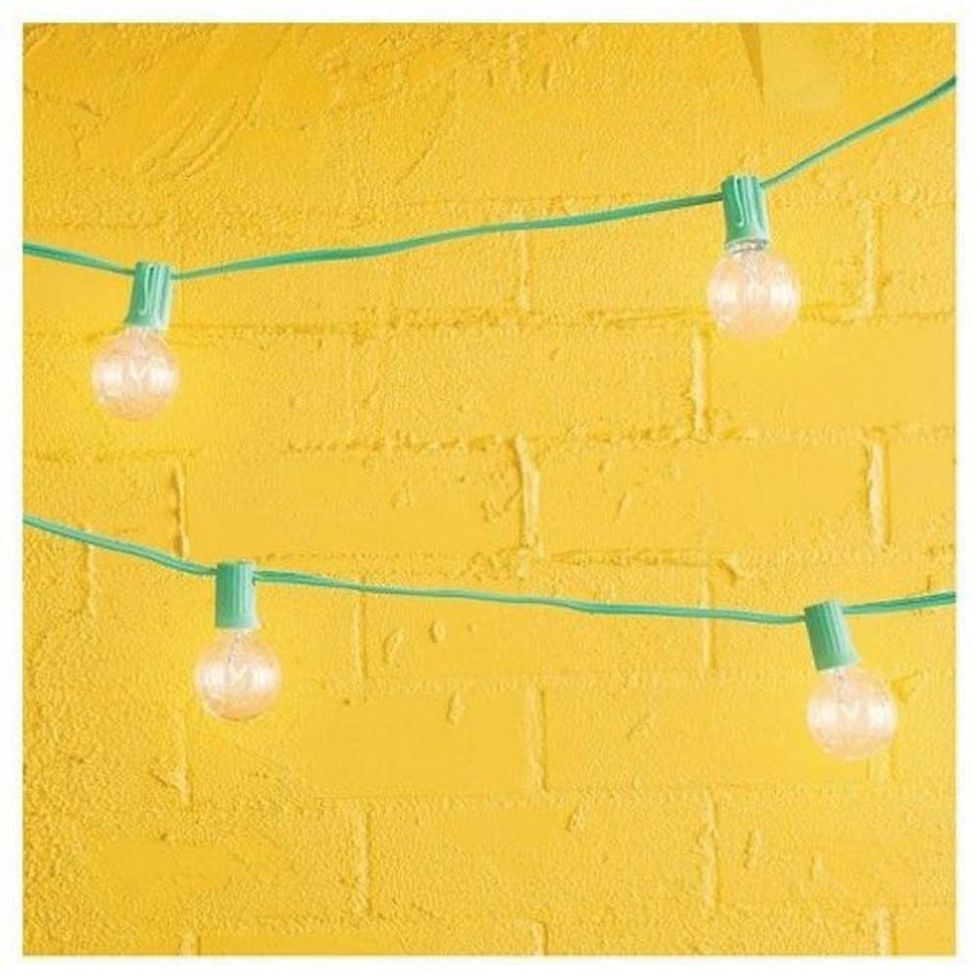 9. Room Essentials Turquoise String Clear Globe String Lights ($11): Light up the night with the most charming of backyard decorations. A string of classic globe lights is practical for late-night gatherings, but their extra pop of color also makes them appealing for the earlier hours of the day.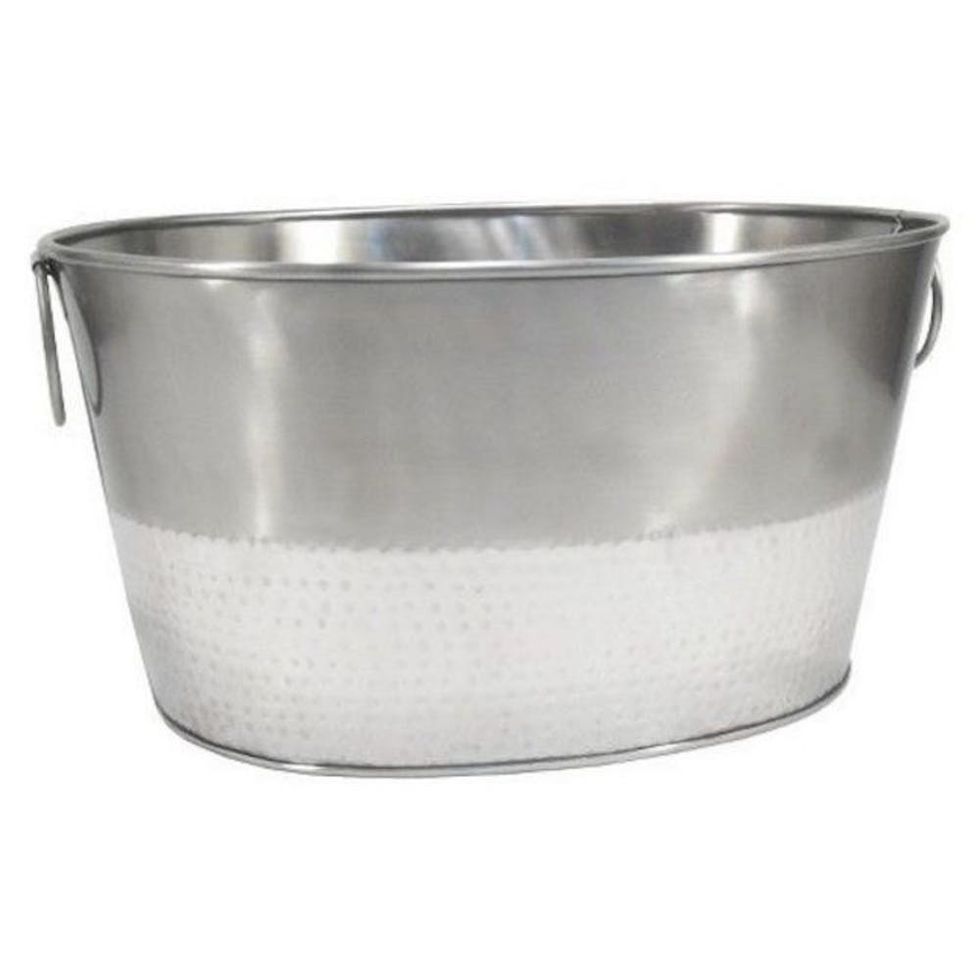 10. Threshold Hammered Metal Oval Beverage Tub ($25): Serve up your guest's pick of choice in this tub that adds both elegance *and* functionality to the occasion.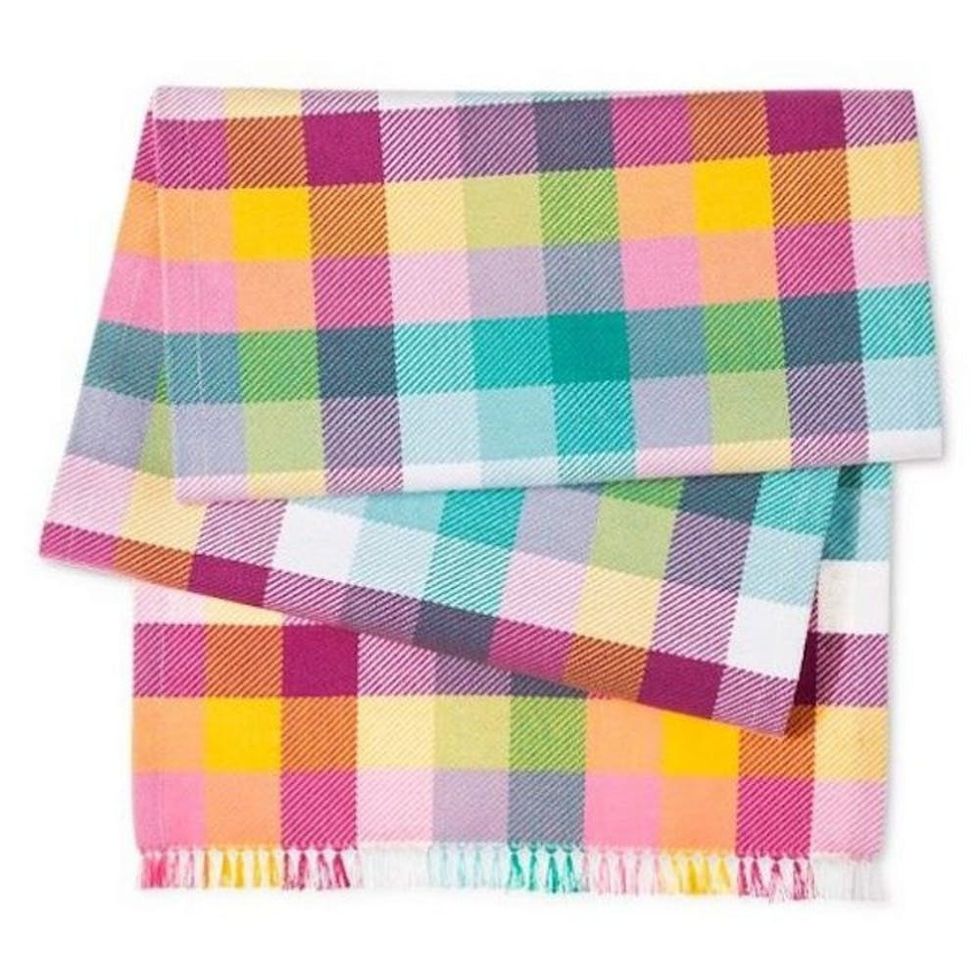 11. Threshold White Woven Kitchen Textiles Table Runner ($13): This colorful table runner will liven up your table in a way that's just *so* spring.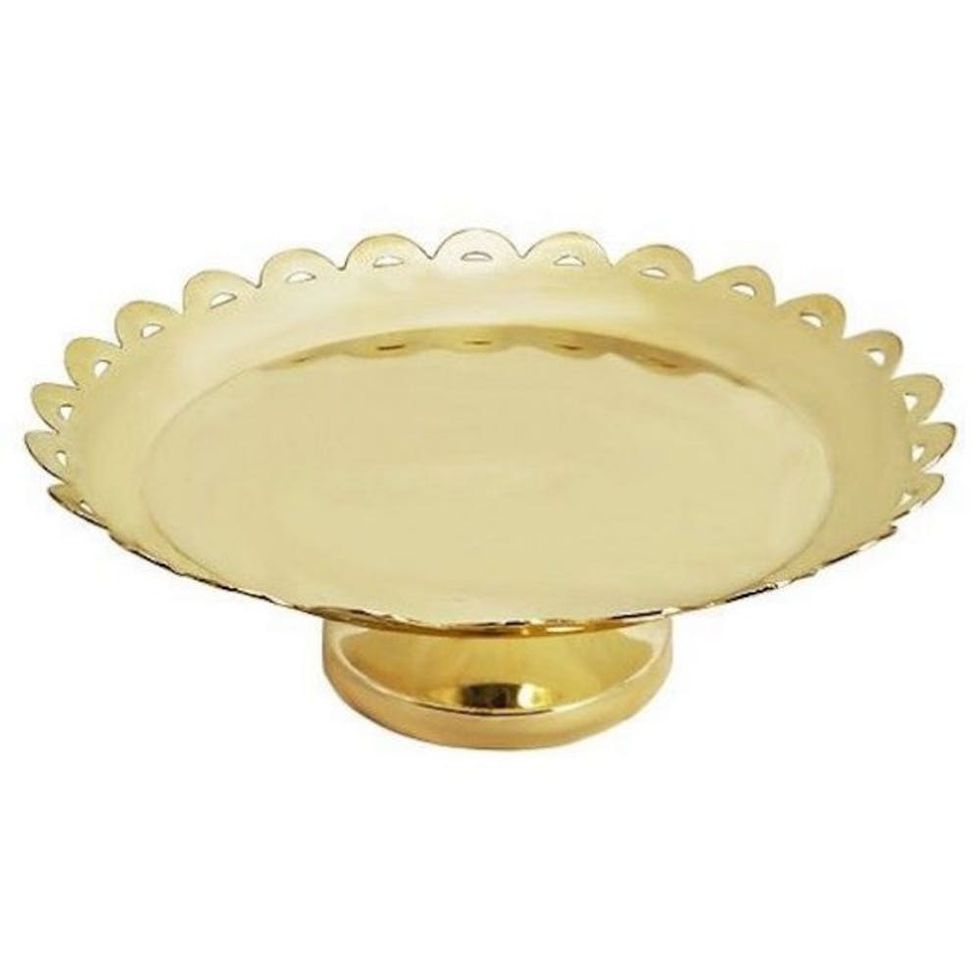 12. Spritz Gold Small Cake or Cupcake Stand ($12): Before cutting the cake, show it off on this shiny gold stand. With its pretty scalloped detailing and glossy chrome, the dessert itself will be left with some serious competition.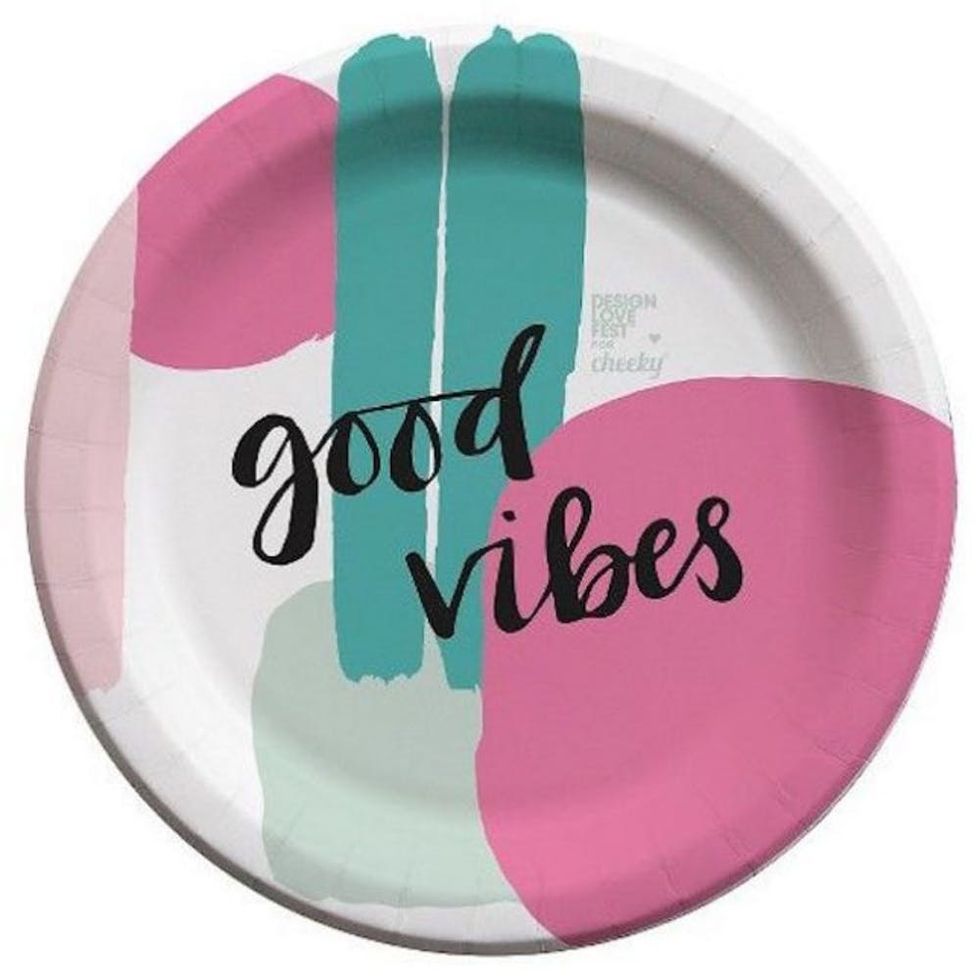 13. designlovefest for Cheeky Good Vibes Paper Plates ($4): We're def feeling the good vibes thanks to this no-mess dishware. The bright brushstrokes of color and the fun script are sure to serve up a dose of delight to all hungry guests.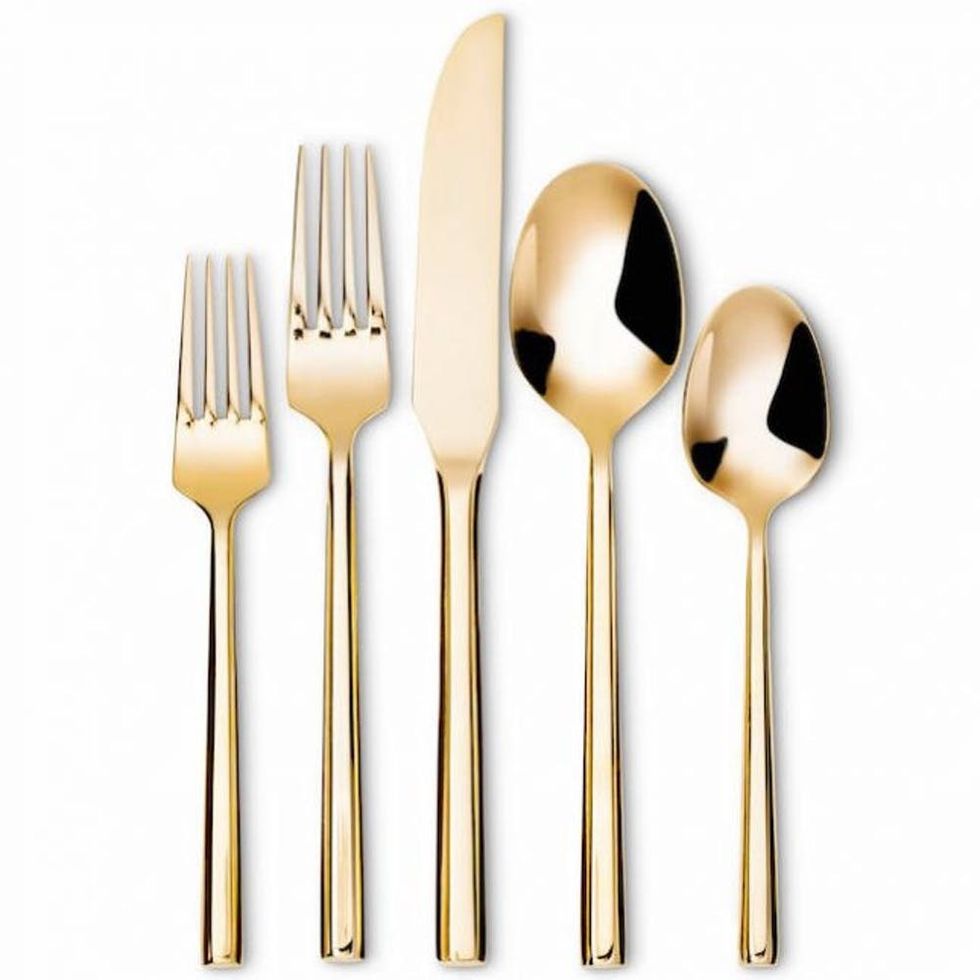 14. Threshold Izon Flatware Set Gold ($20, five pieces): Get ready to impress your guests with this flatware set that looks oh-so chic in any place setting. Pair with other gold accents for the ultimate tablescape.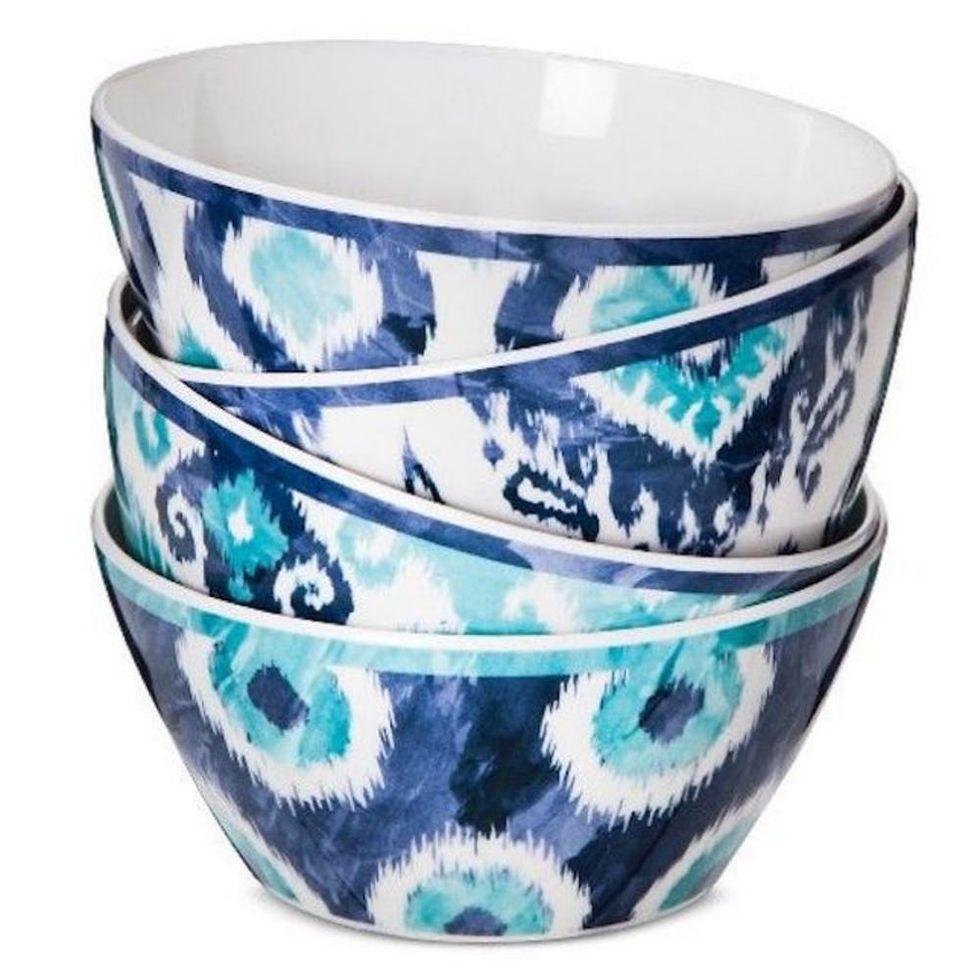 15. Ikat Print Melamine Cereal Bowl ($13): Dish out your meals in style with these bold, patterned melamine bowls.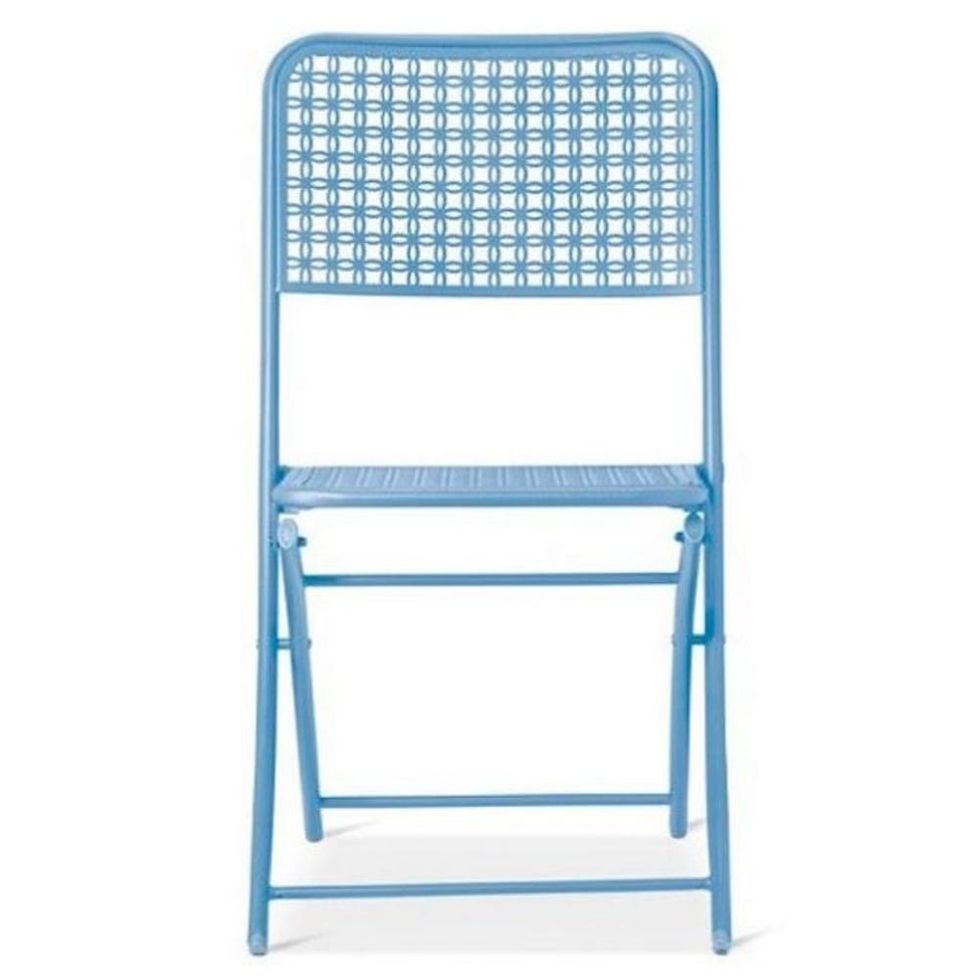 16. Room Essentials Metal Punch Bistro Chair ($32): Extra seating doesn't have to sacrifice style, and thanks to this blue-hued bistro chair, you can have both!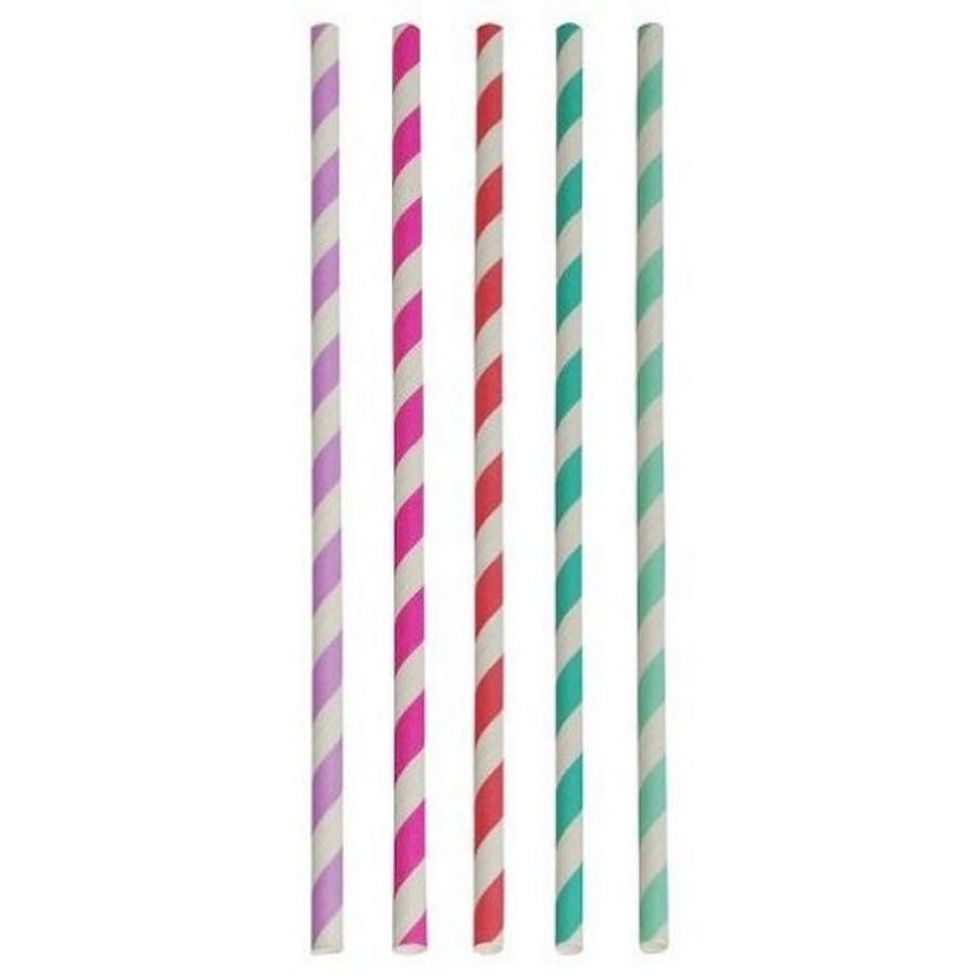 17. Spritz Paper Straws ($3): Spruce up your drinks with these colorful straws. They'll make those blended drinks all the more enjoyable and extra Insta-worthy too!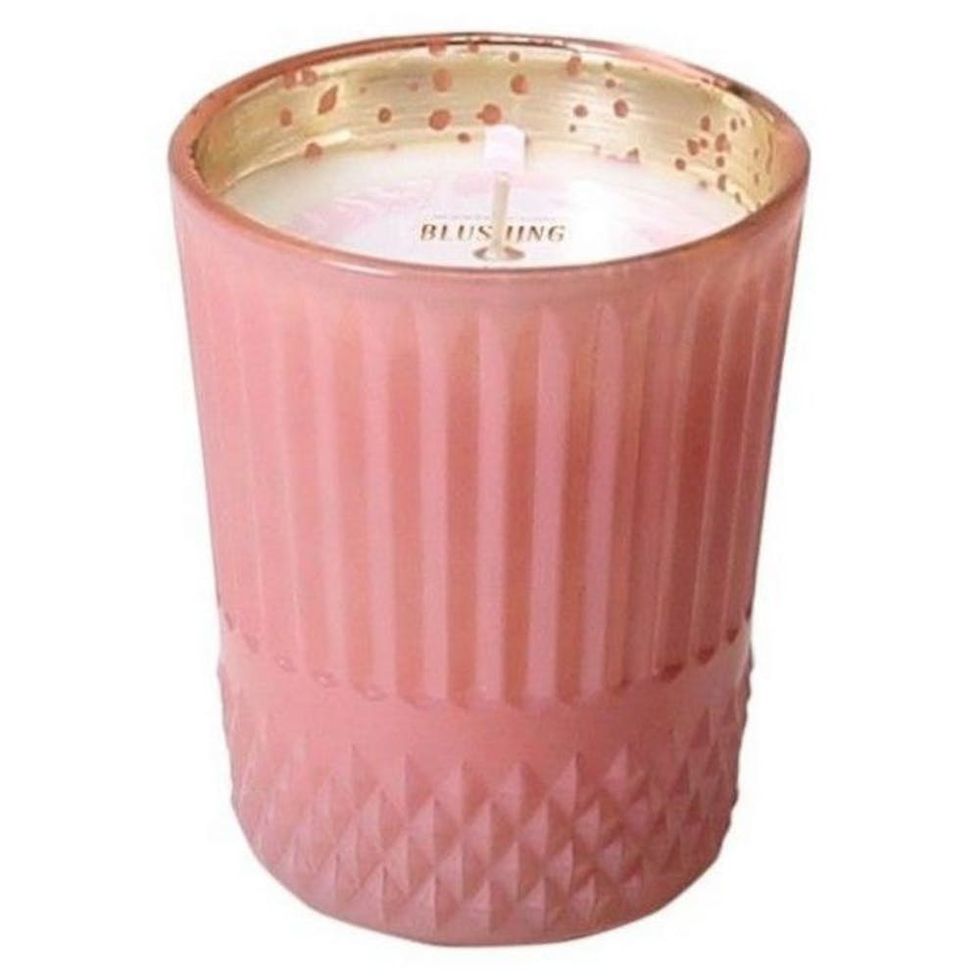 18. Blushing Apricot Container Candle ($8): Place this woodsy-scented blush candle on your tabletop for a more intimate entertaining ambiance. The best part? Once the candle wears out, you can repurpose the cup as a pretty vessel for all those freshly grown florals to come.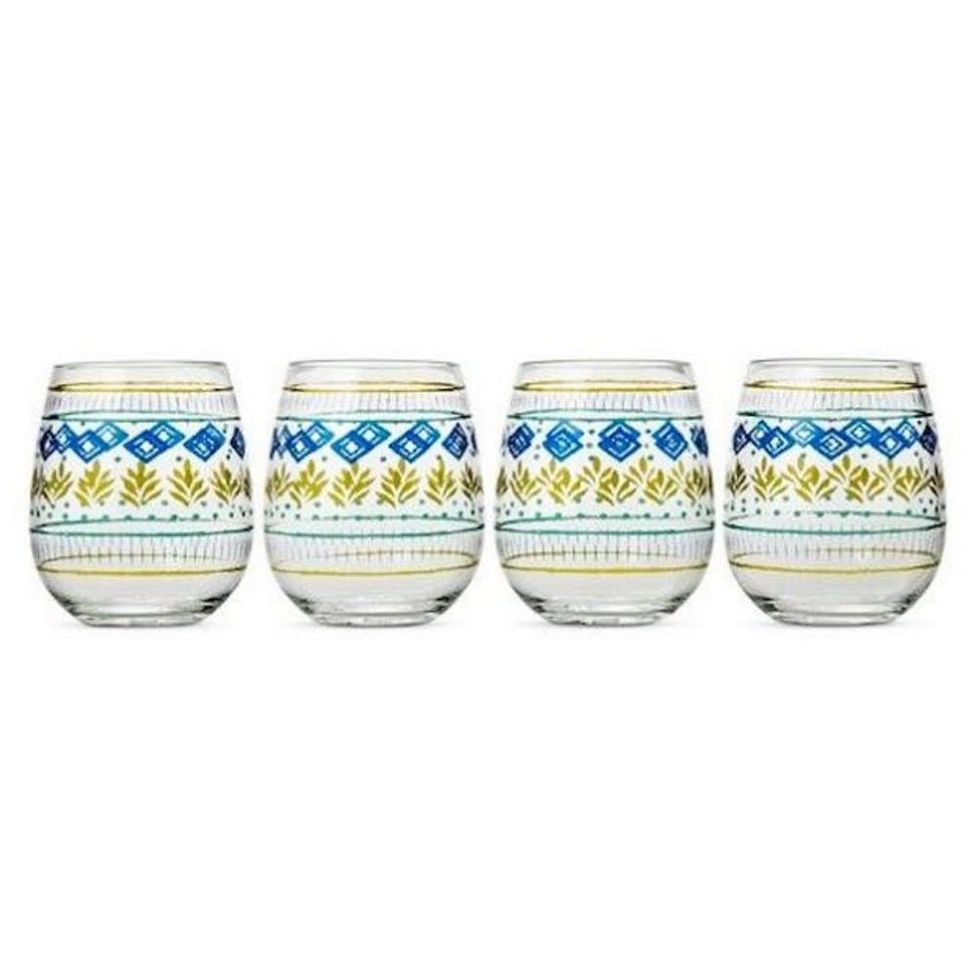 19. Acrylic Stemless 14oz Medallion Wine Glass ($10): When it's wine-o-clock somewhere, serve up your favorite vino outdoors in these festive, printed glasses. They aren't breakable, so you and your guests can sip away without worries of any unwanted casualties.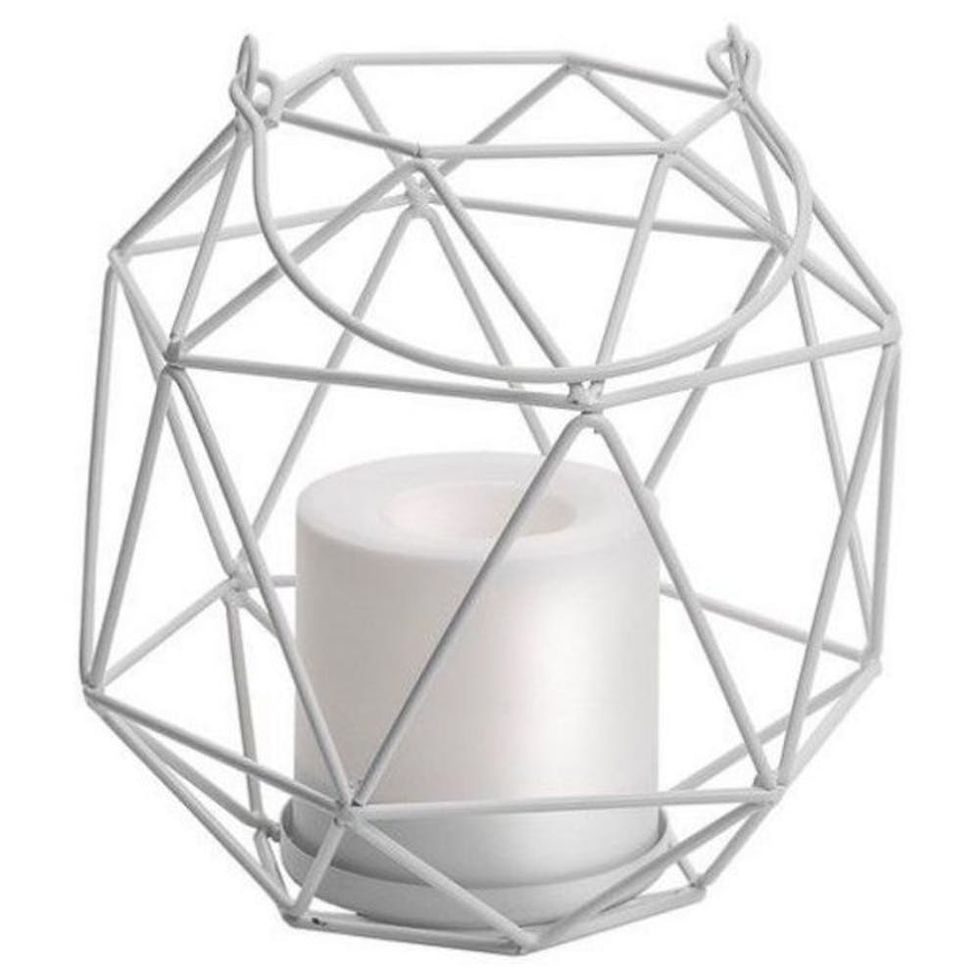 20. Threshold 6-Inch Battery Operated Metal Lantern ($10): Enjoy your late-night convos next to this battery-operated candle.
Looking for more spring party planning ideas? Check us out on Pinterest!
Brit + Co may at times use affiliate links to promote products sold by others, but always offers genuine editorial recommendations.
Sarah Schuh
Home Decor. Entertaining. Travel. Lifestyle. 'Grammer, dreamer, trip planner. Forever coming up with my next creative endeavor. Until then, I'm documenting everything I like on paper, er, the digital world.