With pumpkin spice mania in full force, many people often forget about pumpkin's other delicious relatives in the winter squash family. Spaghetti squash, butternut squash, kabocha squash and even acorn or delicata squashes are just as versatile as pumpkin. Their rich and creamy flavors lend themselves to any dish, sweet or savory. Winter squashes are also great sources of potassium, vitamin C and are low in fat. Whip up one (or more!) of these delicious recipes to stay extra healthy and happy this season.
---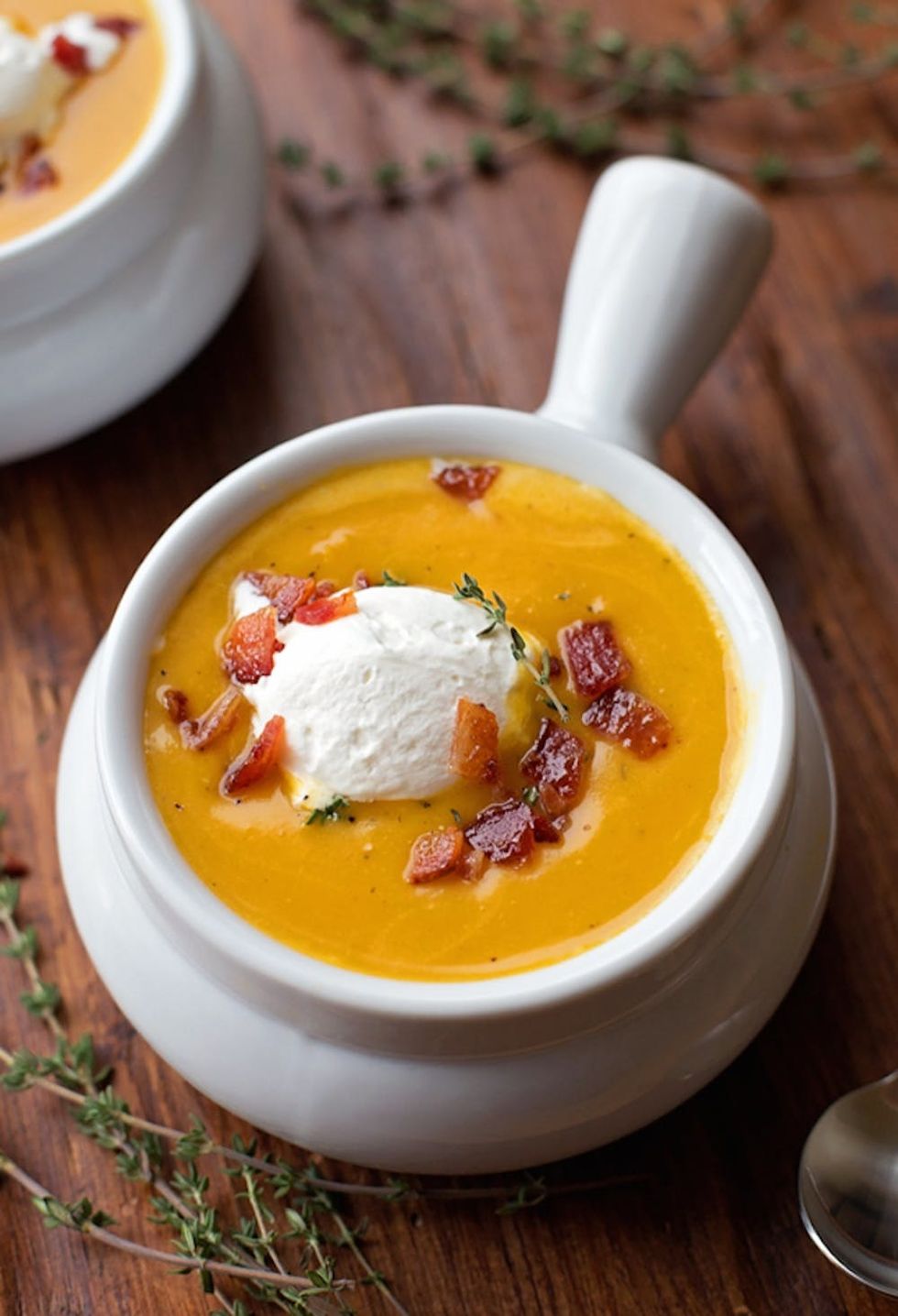 2. Roasted Butternut Squash Soup With Maple Candied Bacon: This silky, sweet, and salty soup is perfect for fall. It's warm, cozy and bursting with flavor. Make a big batch for lunches all week long. (via Life Made Simple)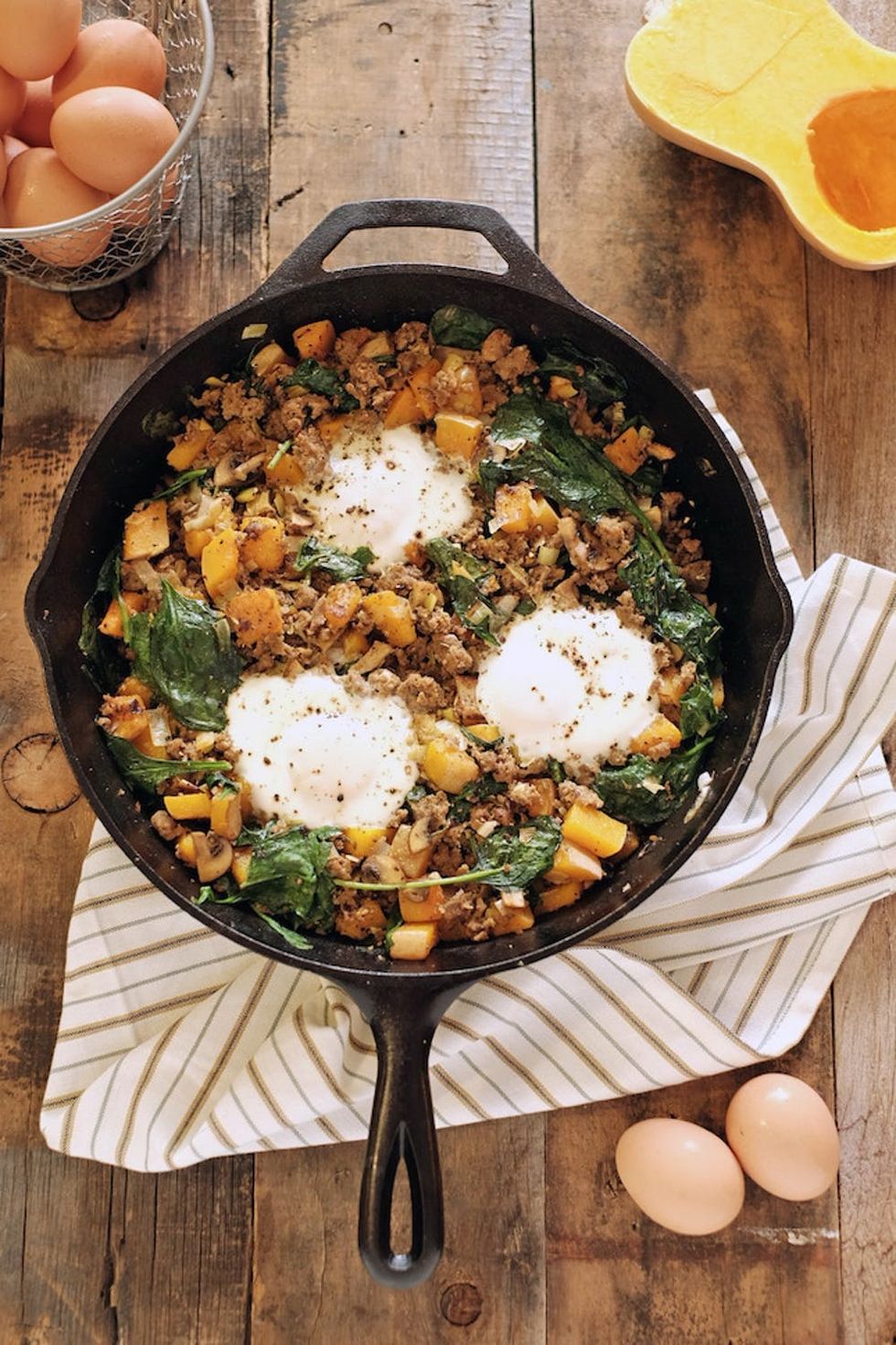 3. Paleo Breakfast Hash: Looking for a hearty breakfast that will fill you up for a great start to your day? Say hello to this paleo breakfast hash that is filling and flavorful (and a great way to use up leftover veggies). (via Real Simple Good)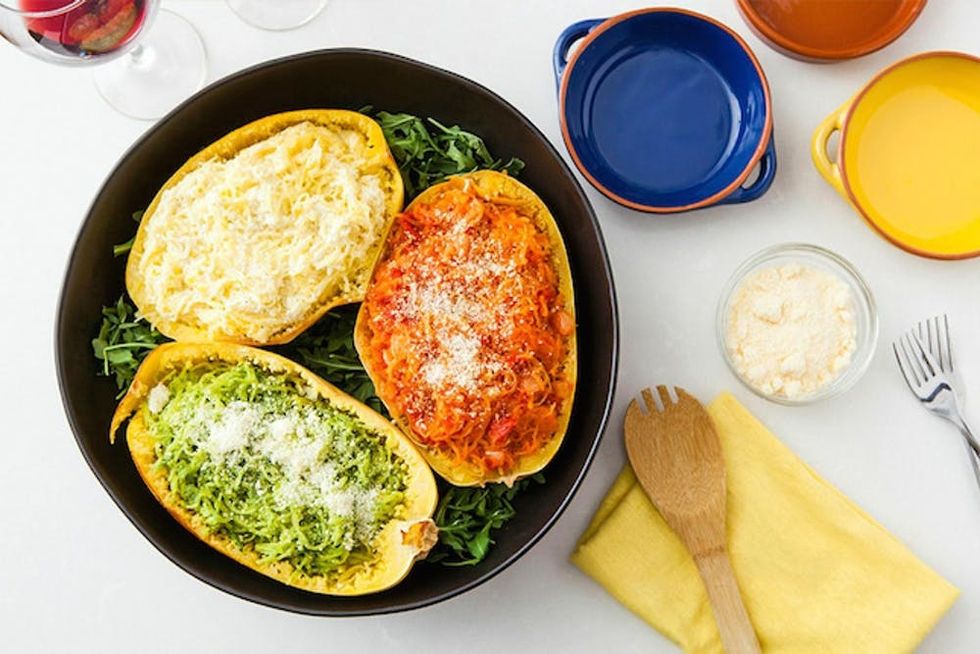 4. Spaghetti Squash "Pasta": There's no way this can't be delicious when tomato sauce and melty cheese is involved. If you're following a Paleo or gluten-free diet, this "pasta" is for you. (via Brit + Co)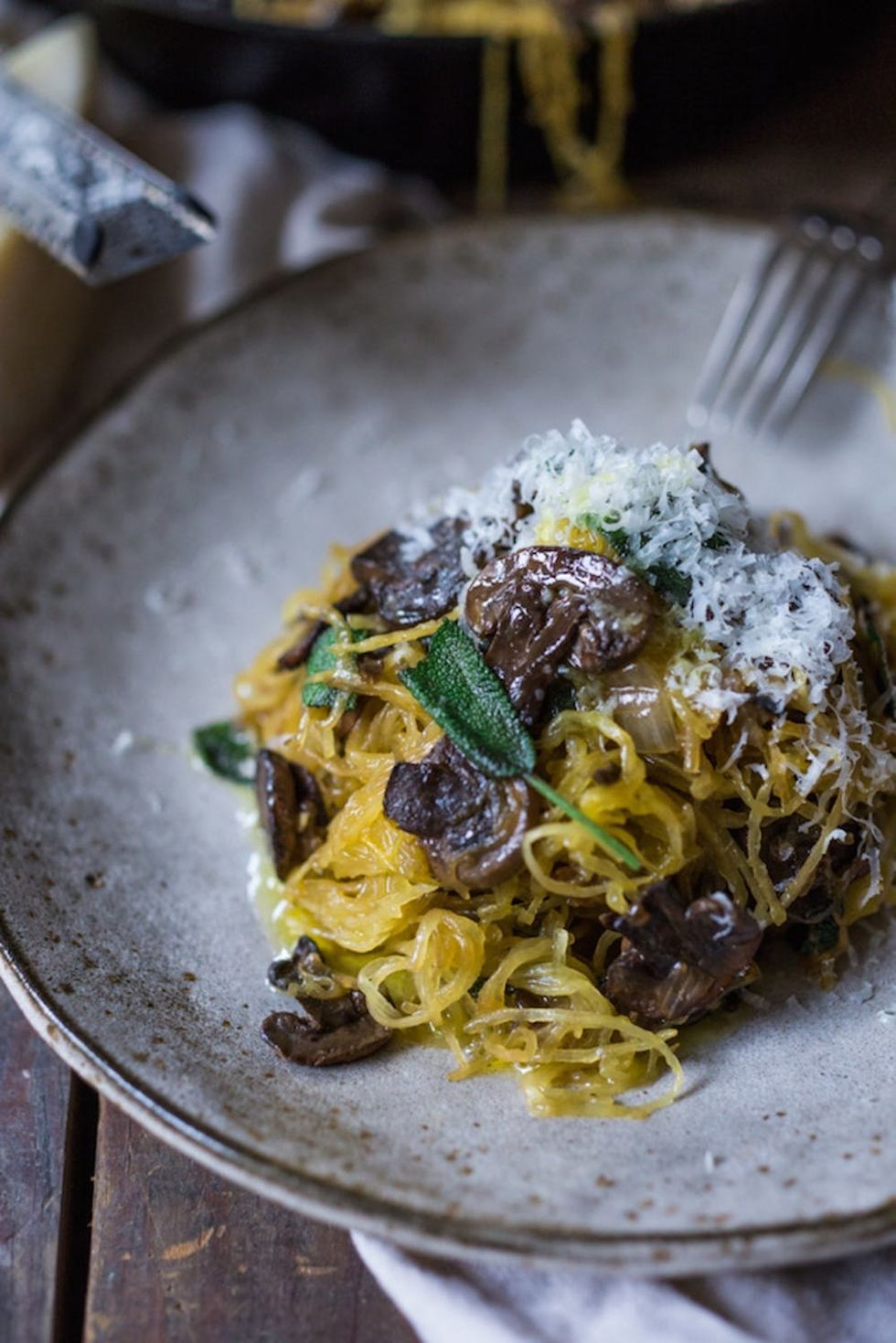 5. Roasted Spaghetti Squash With Mushrooms, Garlic and Sage: Here's a flavorful side dish or gluten-free main dish that is comforting and healthy. You can keep it vegan or add grated Romano cheese to make it extra decadent. (via Feasting at Home)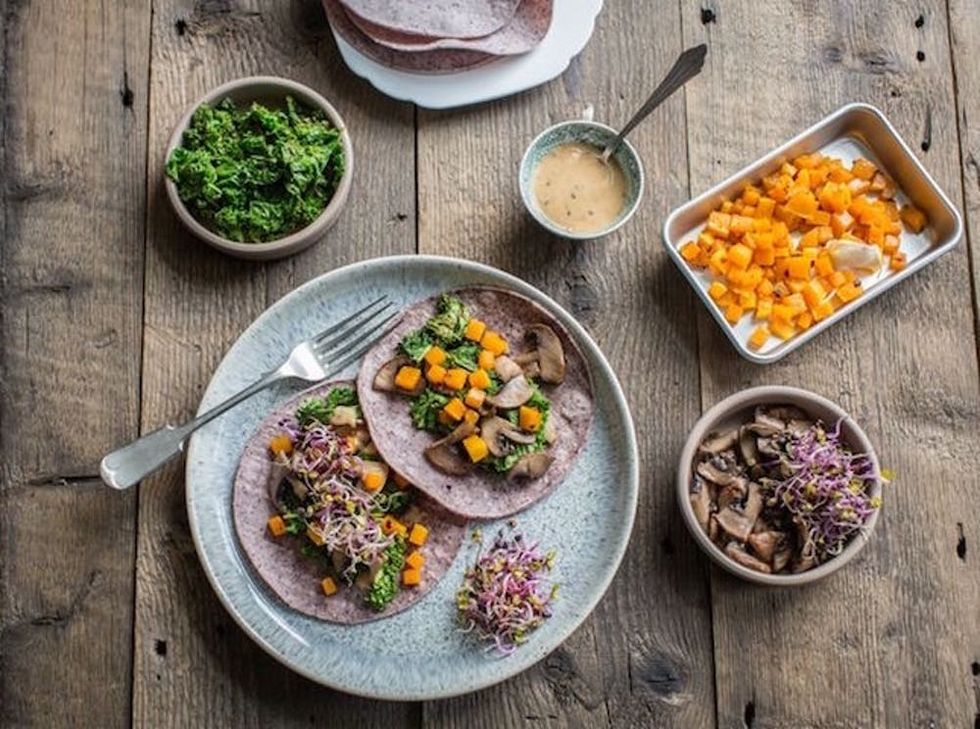 6. Autumn Veggie Tacos: Your Taco Tuesday just got a major upgrade. Roast up your favorite veggies (and butternut squash!) for a healthier take on the taco. (via Anne's Kitchen)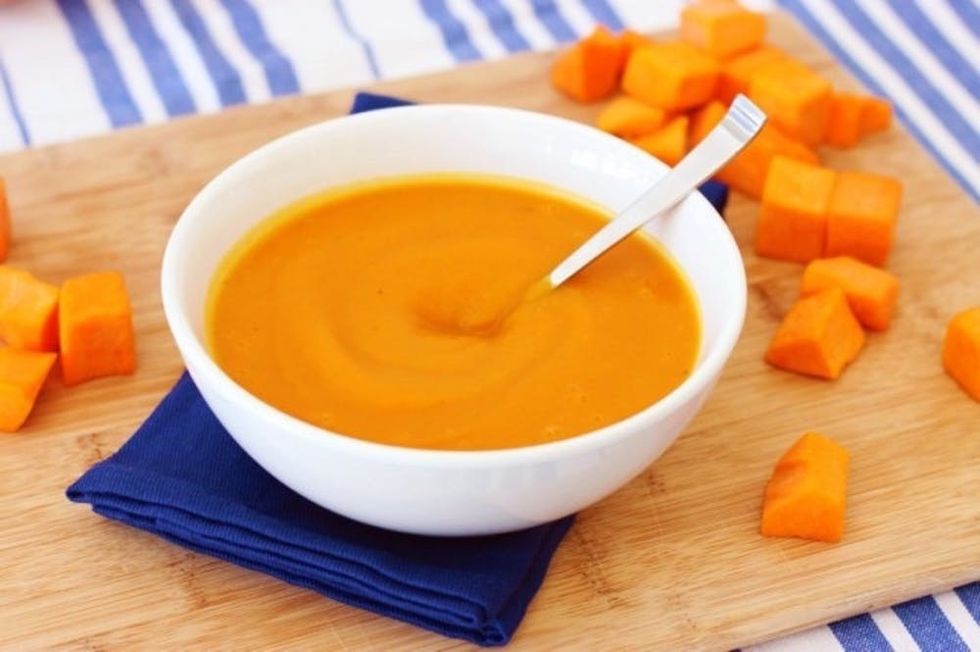 7. Ginger Butternut Squash Soup: With just five ingredients and 30 minutes, you'll have this healthy dinner on the table in no time. (via Brit + Co)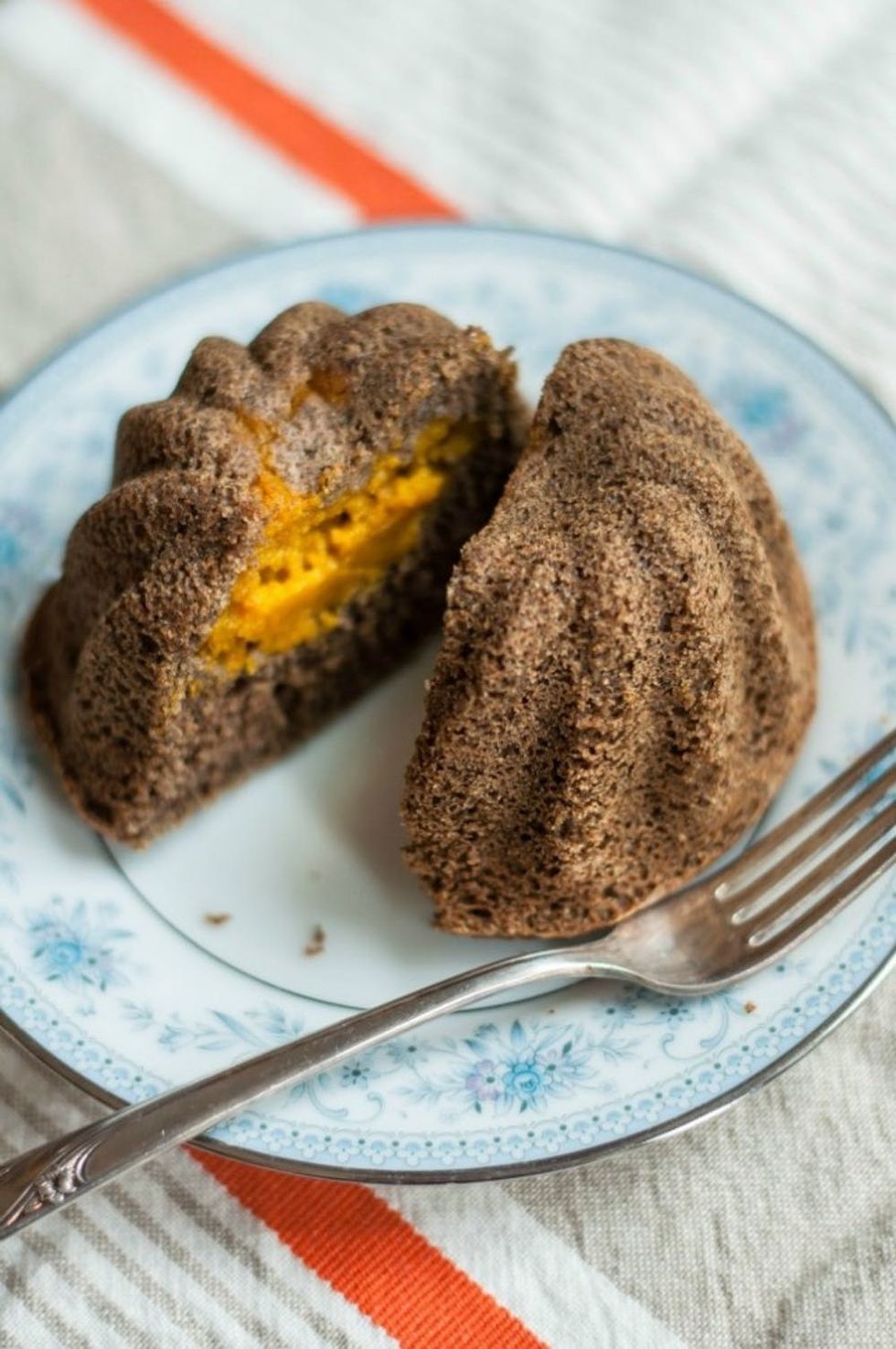 8. Mini Buttercup Squash Spice Cakes: Each bite has a spicy cake flavor and a rich delicious squash flavor. Seconds, please! (via The Scratch Artist)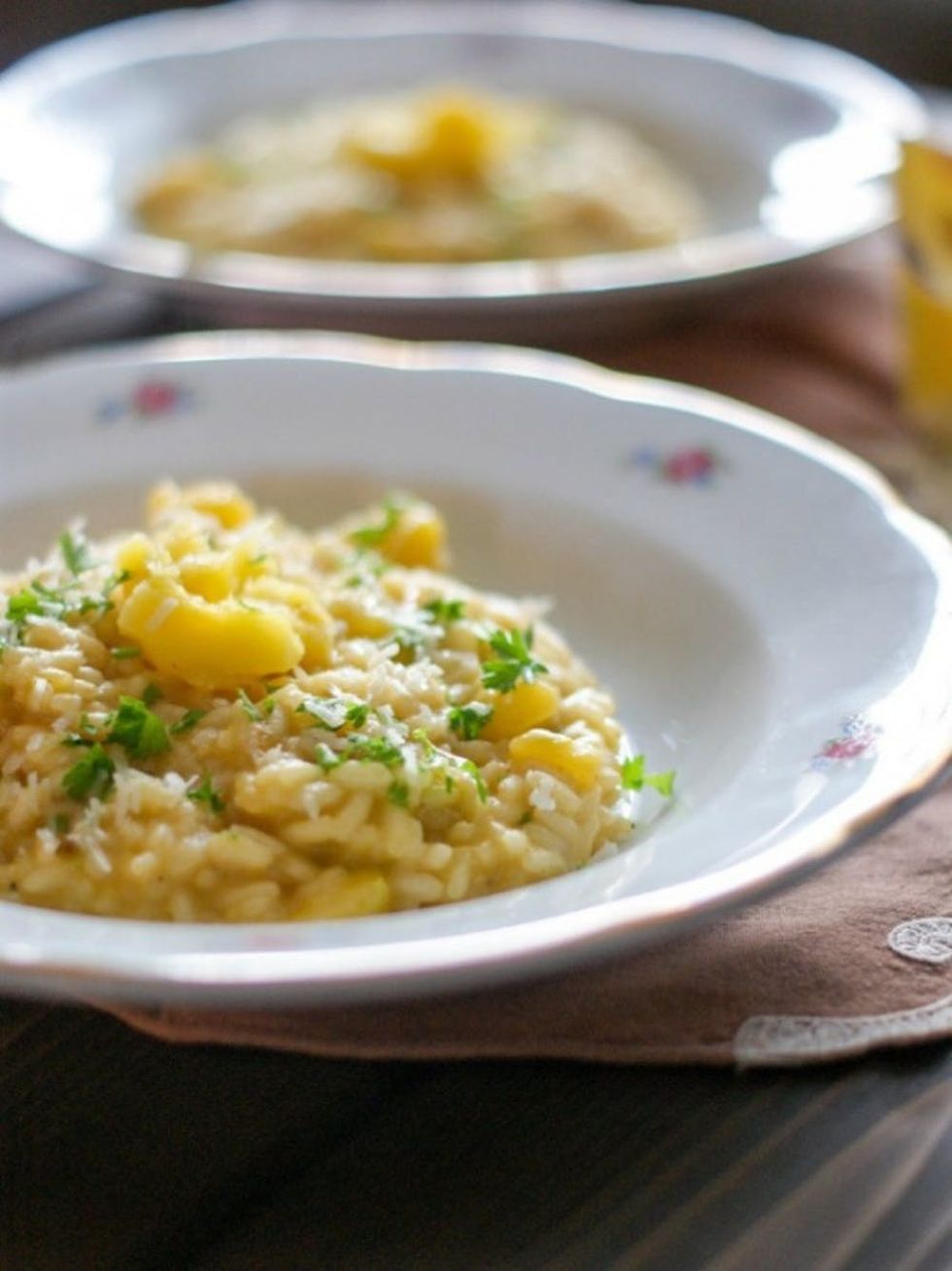 9. Delicata Squash Risotto: The flavor of the roasted delicata squash with hints of caramelized roasted garlic, herbs of oregano, basil, parsley and rosemary is absolutely heavenly. Of coarse a dusting of Parm on top sweetens the deal. (via Sugar Love Spices)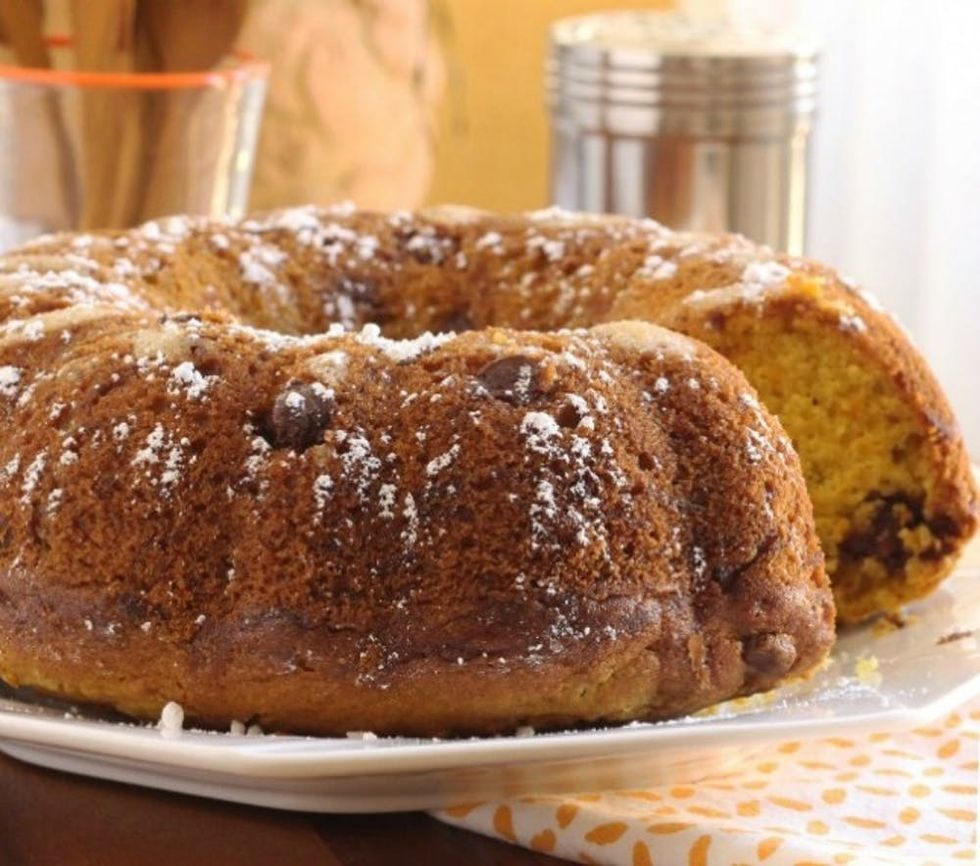 10. Kabocha Squash Chocolate Chip Cake: Easy to make, healthy and filled with the nutty flavor we love in squash, this cake checks off all the boxes for our fall dessert list. (via Made in Our Kitchen)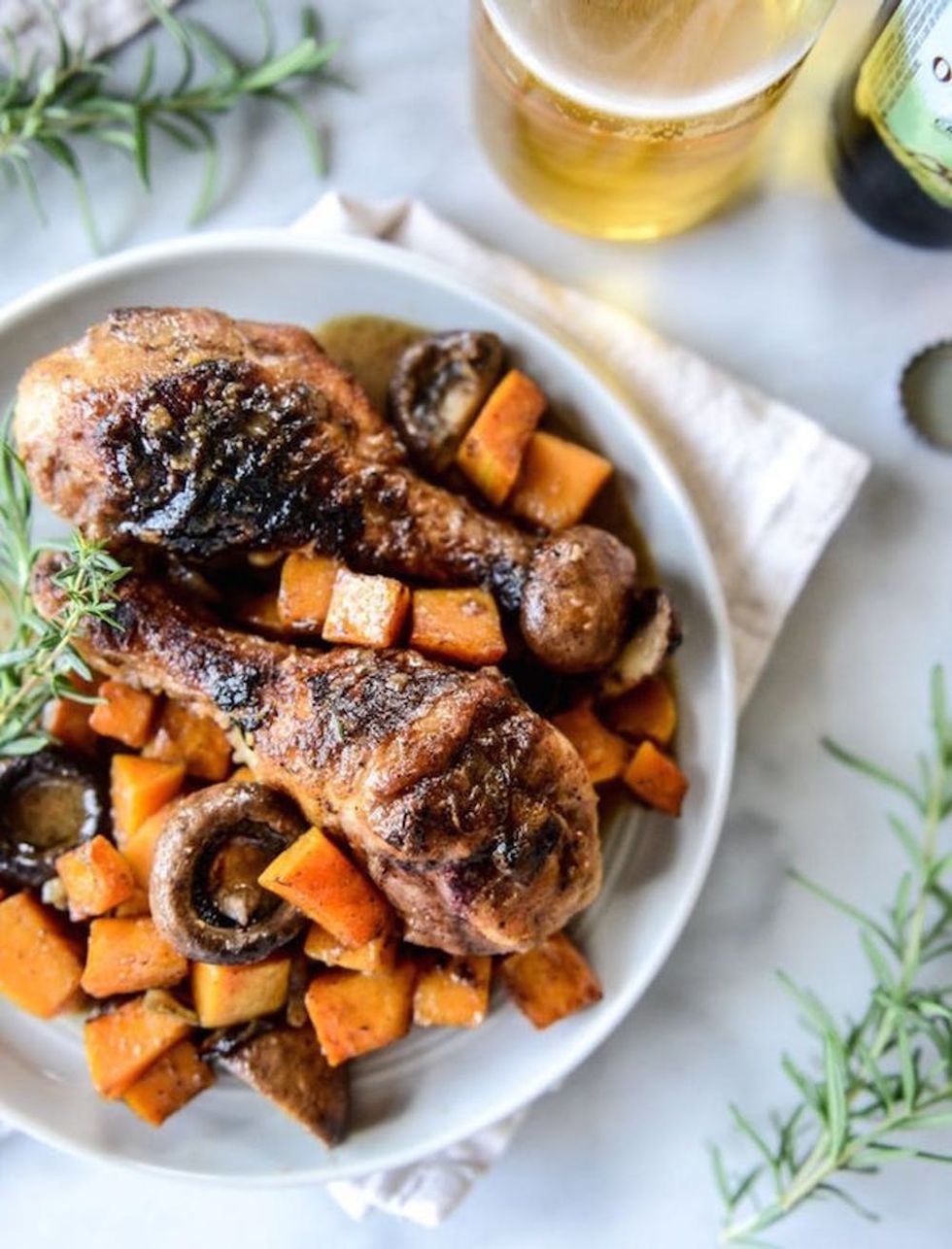 11. Cider Braised Chicken With Butternut Squash: If you're over pumpkin-flavored anything, you can still celebrate fall with apple cider. This hearty dish is offers the deliciousness you need for a date night after apple picking. (via How Sweet It Is)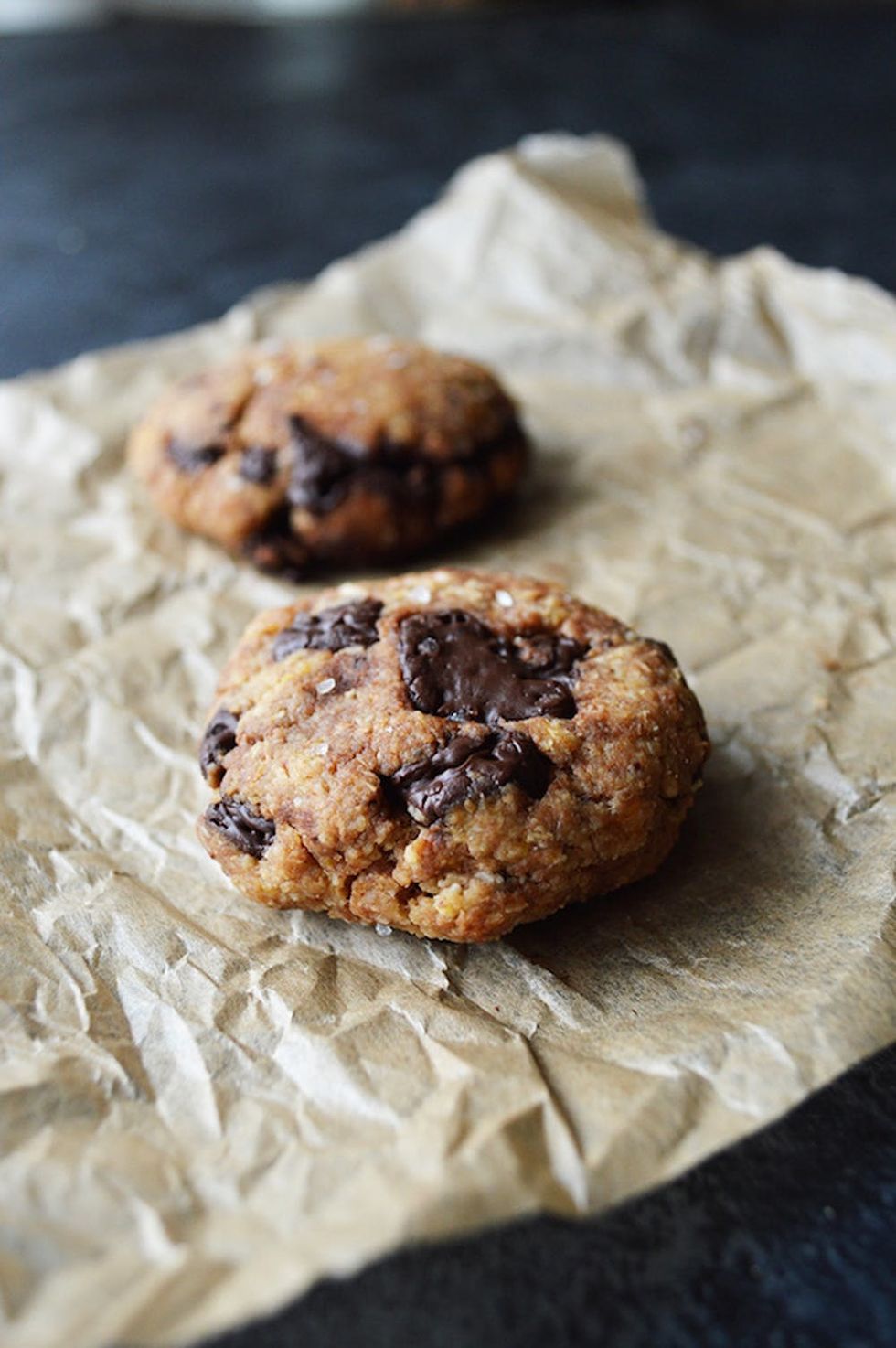 12. Butternut Squash Chocolate Chip Cookies: You've probably seen a 101 pumpkin chocolate chip cookie recipes this season, but how about one filled with squash? It's creamy and sweet enough that you won't need any added sugar. (via Edible Imagination)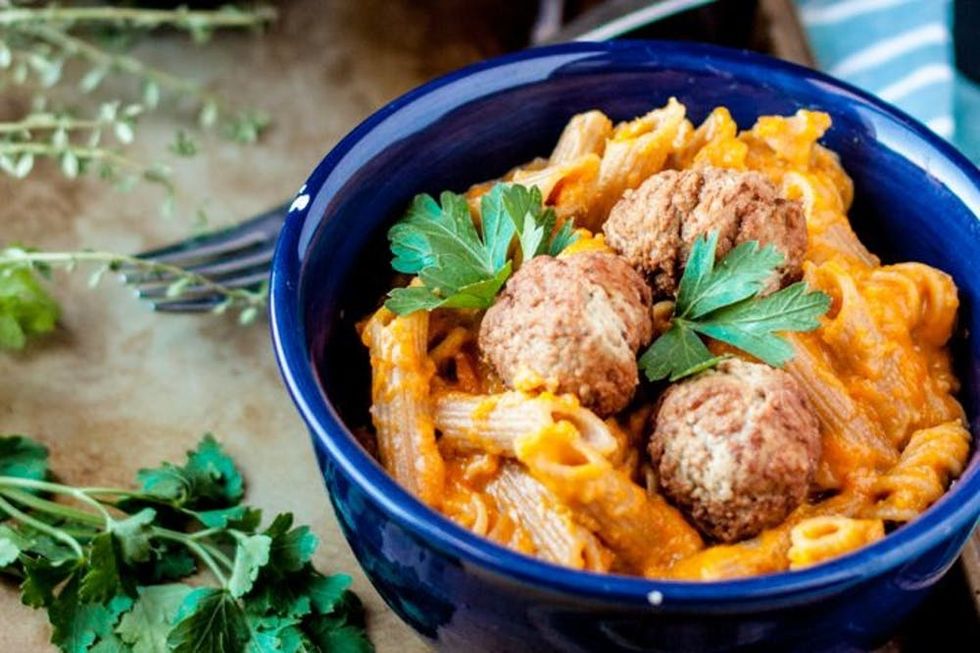 13. Butternut Squash Macaroni and Cheese: Roasted squash, sharp cheddar cheese and plenty of caramelized onions make this a lightened-up mac 'n' cheese shine. It's so good that you might have a hard time sharing. (via Eat First Worry Later)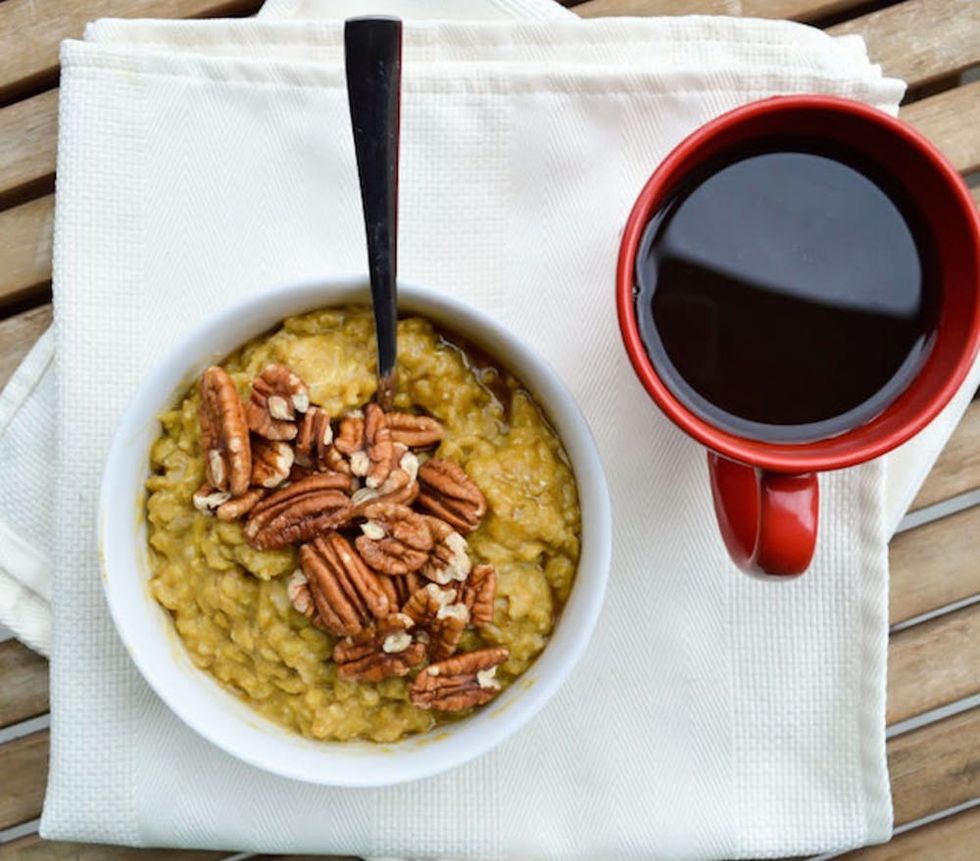 14. Kabocha Squash Maple Oatmeal: This oatmeal is a creamy, autumnal, delicately sweet and aromatic breakfast. It's full of nutrients such as vitamin A, vitamin C, manganese, fiber, potassium, magnesium and zinc to ward off colds and flus. (via This Runner's Recipes)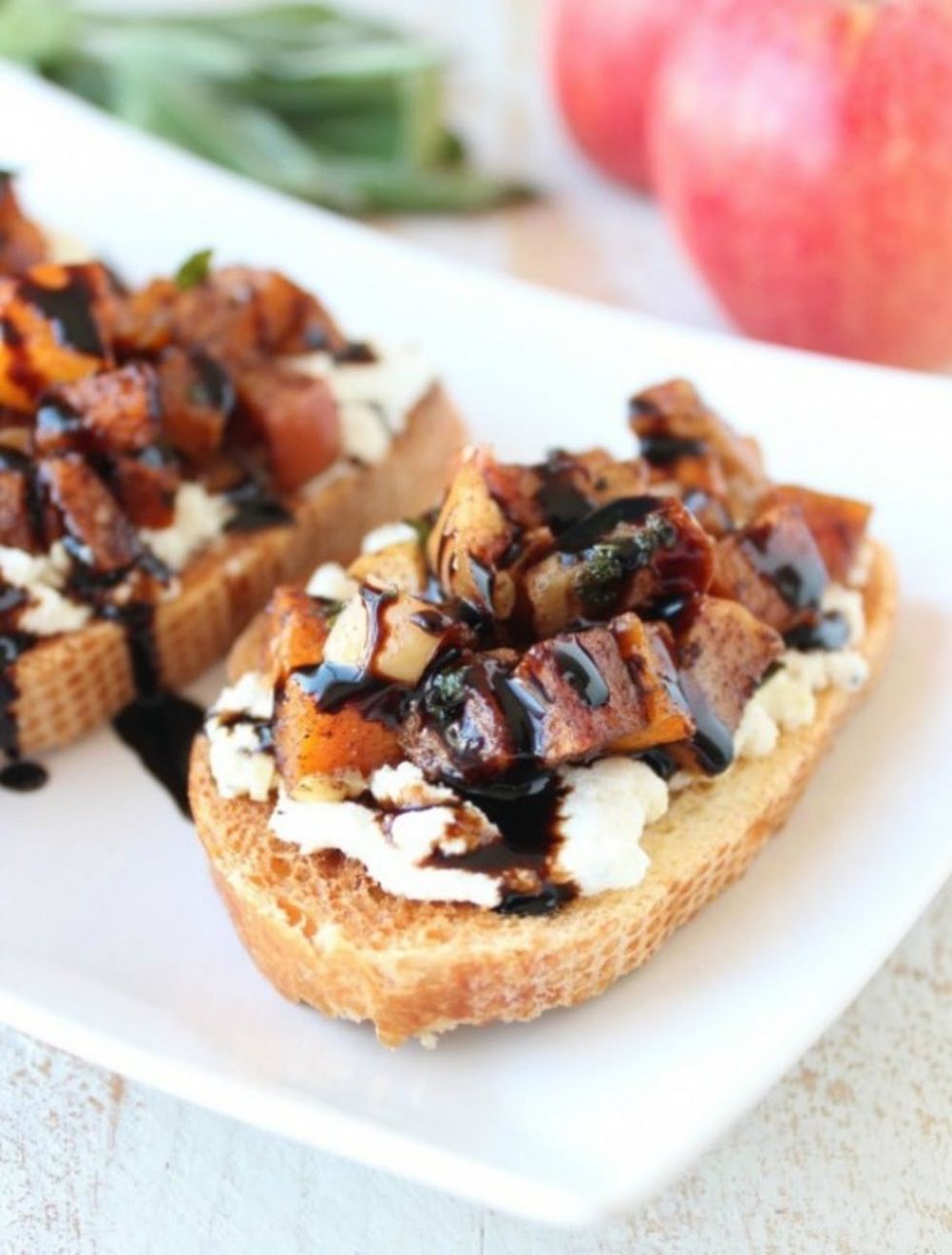 15. Butternut Squash Apple Bruschetta: Butternut squash and apples are roasted in fall spices for a delicious twist on bruschetta, making this vegetarian recipe a must-have on your Thanksgiving menu. (via Whitney Bond)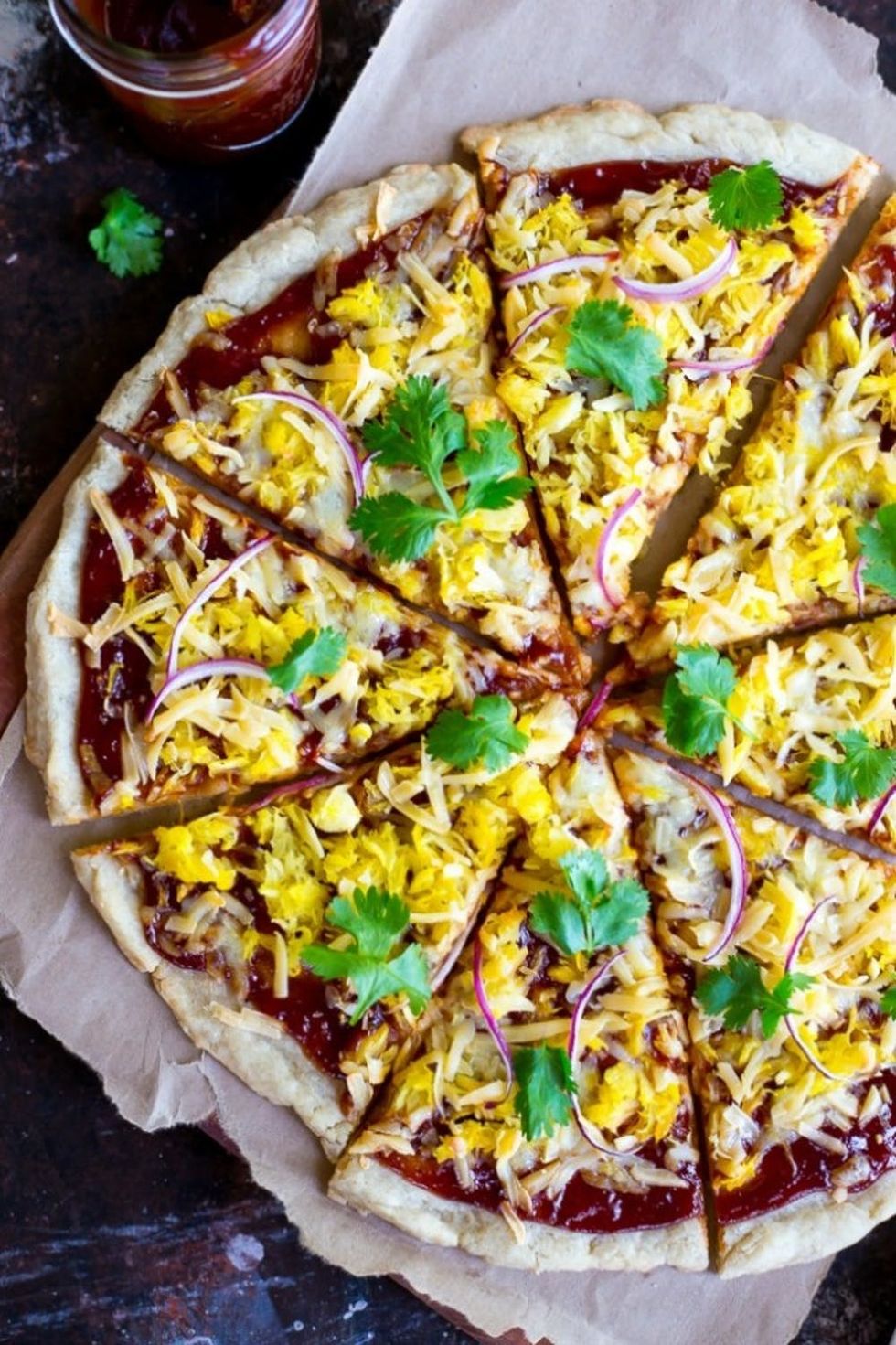 16. BBQ Spaghetti Squash Pizza: Once you have barbecue pizza, you won't want the traditional kind ever again. The addition of spaghetti squash makes it veggie heavy, which is *always* a good thing. (via She Likes Food)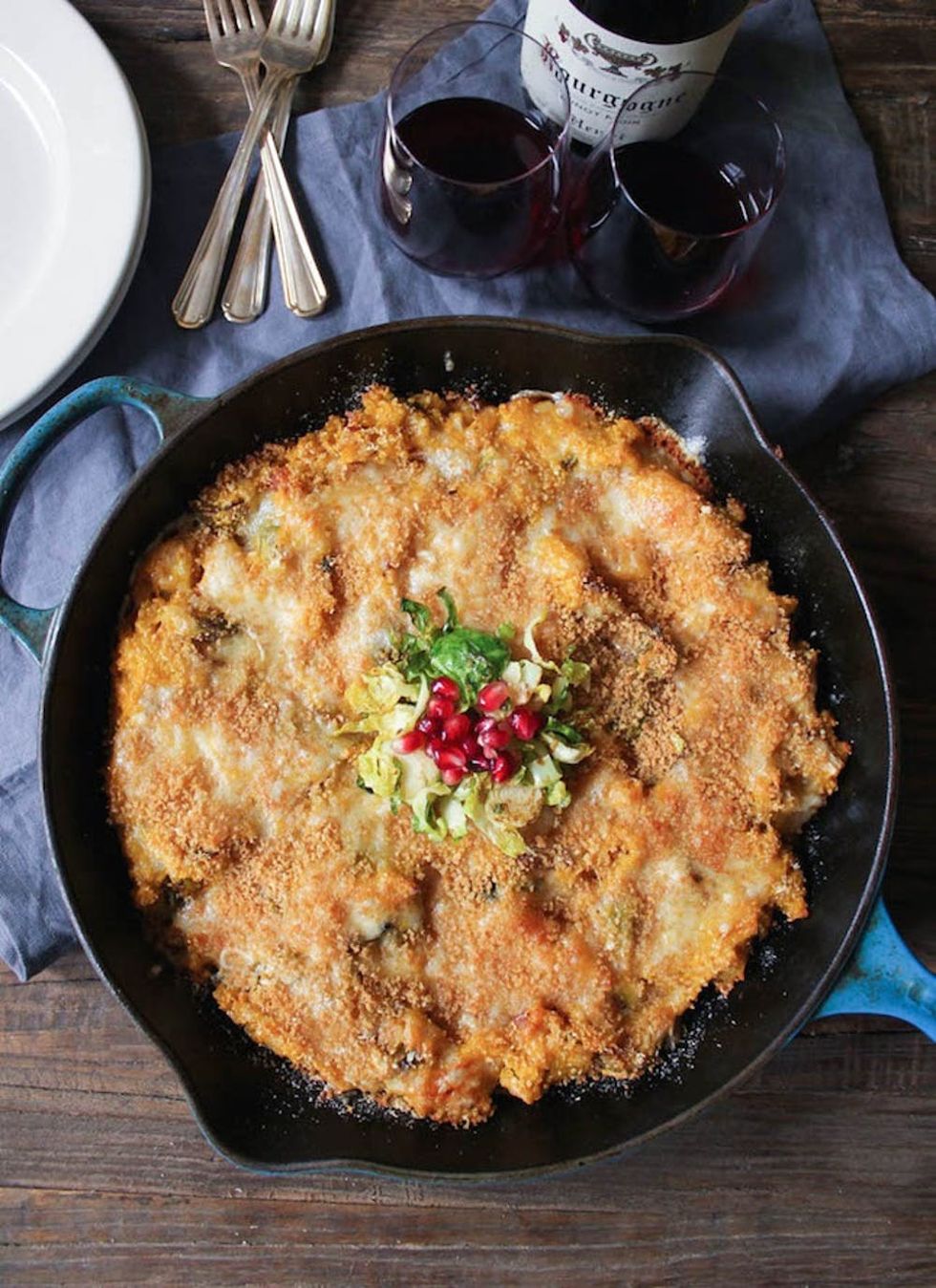 17. Kabocha Squash Quinoa Bake With Brussels Sprouts and Pancetta: A very satisfying meal on its own, this bake makes a pretty epic side dish for almost any meat or fish. (via Domesticate ME!)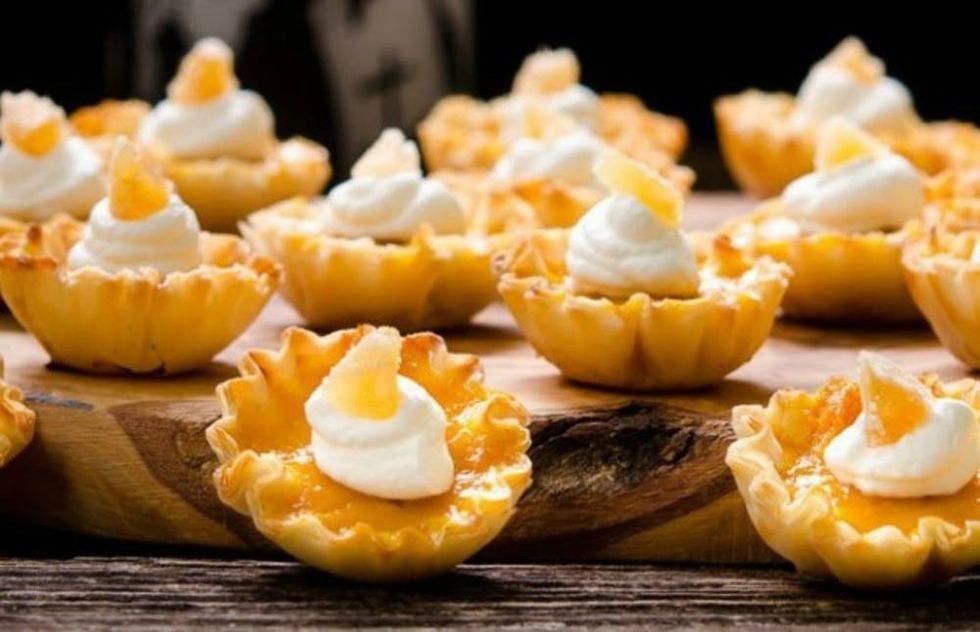 18. Buttercup Squash Pie Bites: Is there anything better than mini desserts? Your guests will be begging you for this recipe. (via Magnolia Days)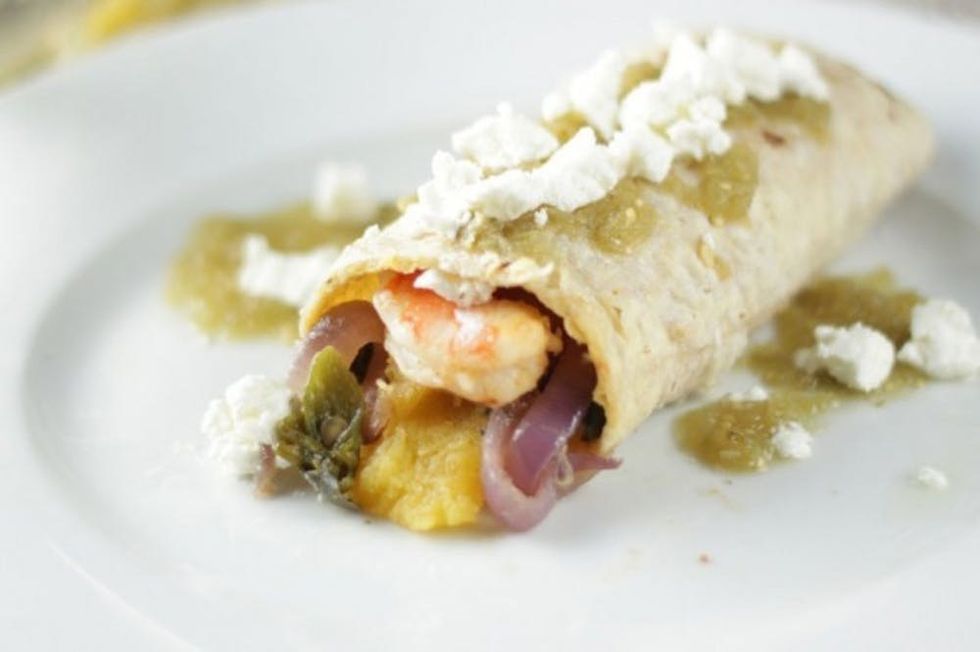 19. Autumn Enchiladas: Make-ahead dinners are the BEST dinners. Assemble these at the beginning of the week and pop 'em in the oven for 20 minutes whenever you get hungry. (via Brit + Co)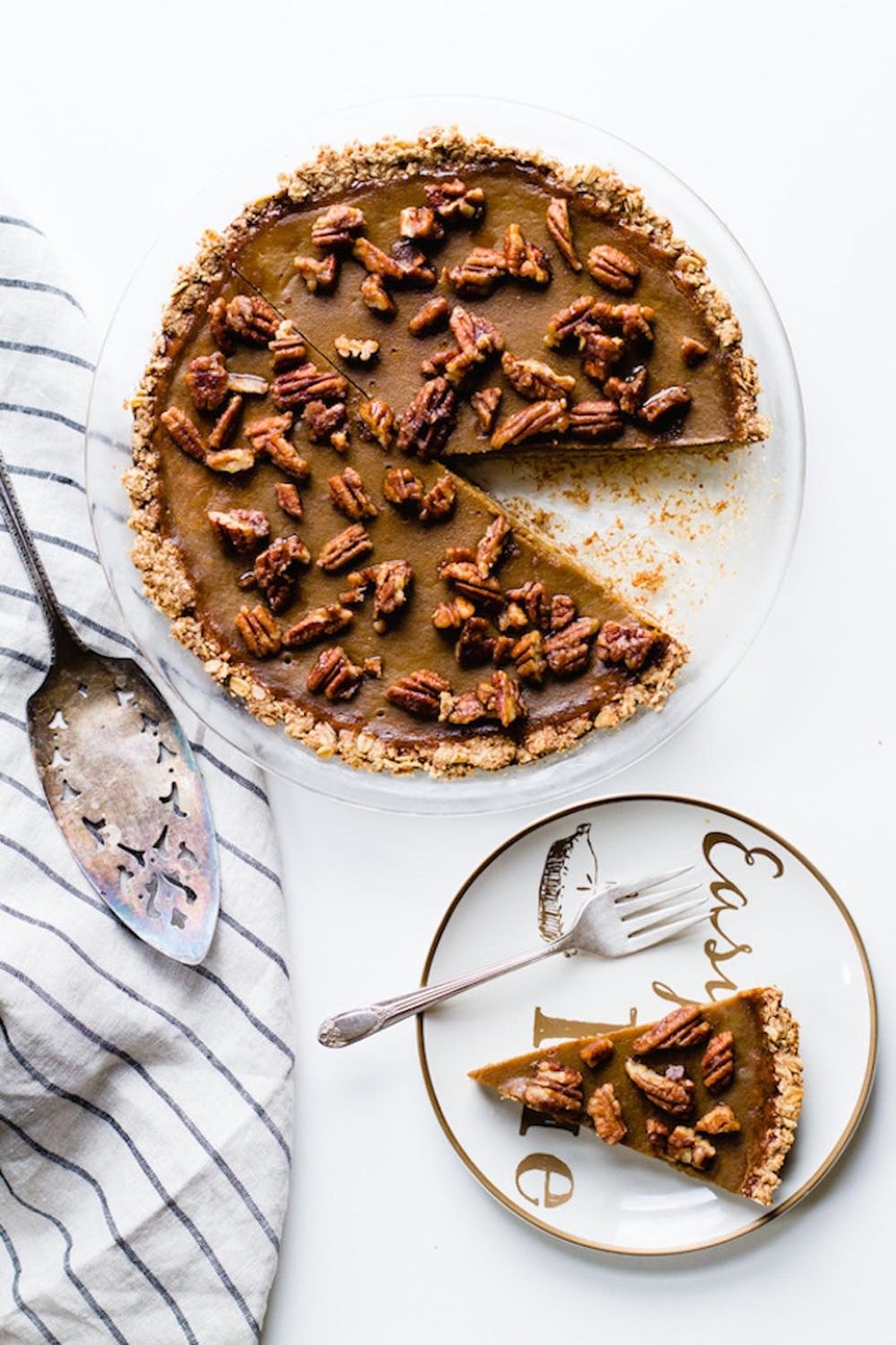 20. Winter Squash Pie With Candied Pecans: Trade pumpkin for roasted squash puree (check Whole Foods) for this gluten-free, dairy-free pecan-ish pumpkin pie. (via Heartbeet Kitchen)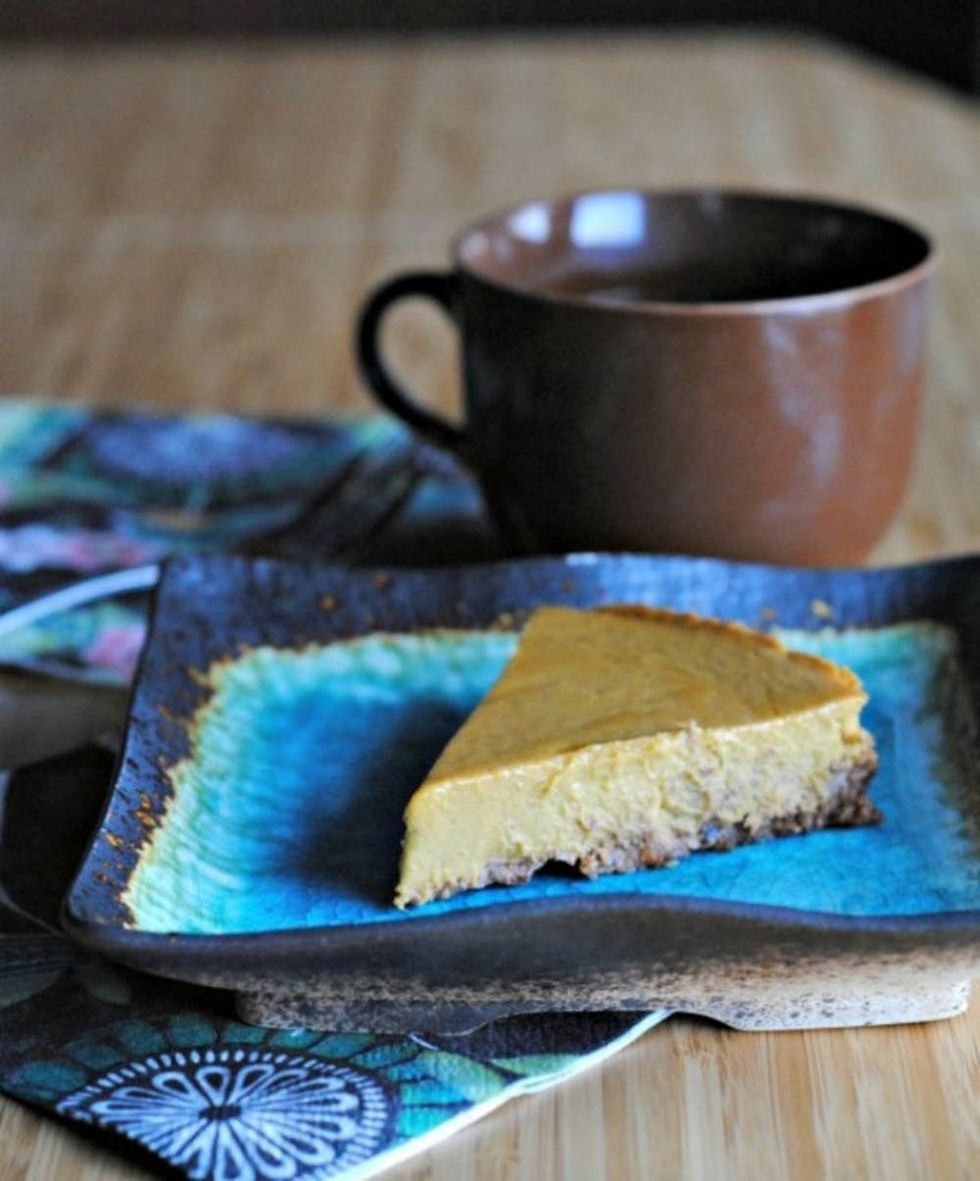 21. Kabocha Squash Cheesecake: See ya later pumpkin cheesecake, there's a new squash dessert in town. After one bite of this, you won't go back to the traditional recipe. (via The Blenderist)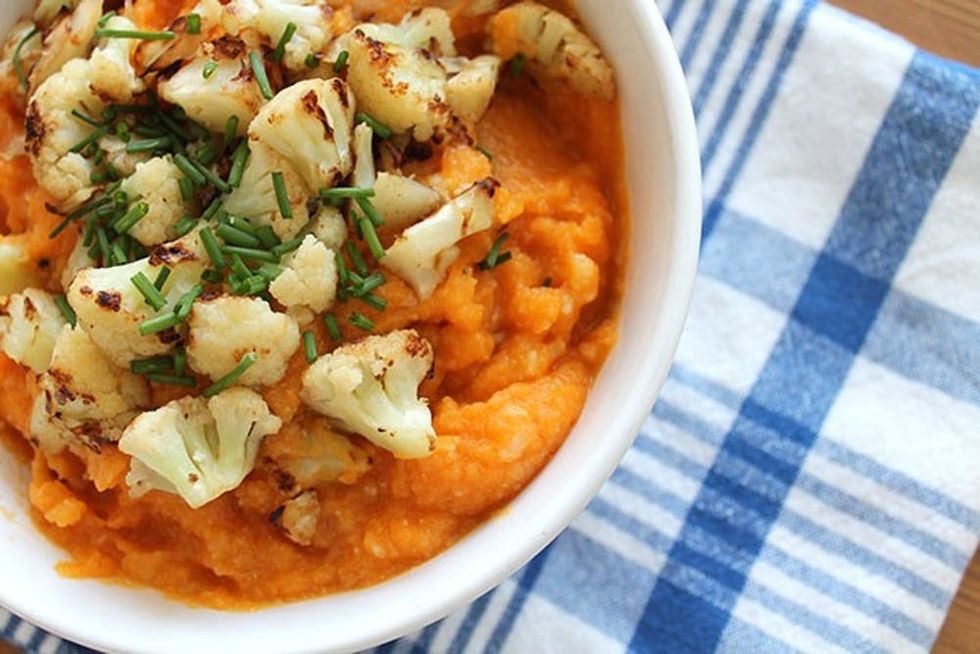 22. Creamy Butternut + Cauliflower Mash: This is *the* vegan side dish of the season. You won't even notice the absence of dairy or butter here. (via Brit + Co)
What's your favorite way to eat winter squash? Let us know below in the comments.