15 Ways to Bring the State Fair to Your Backyard
Jul 14, 2013
Any time bright colors, indulgent food, and fun games are involved, we'll be there. We're Shauna and Maddy of Confetti Pop, and we're already plotting our path through the Minnesota State Fair midway to make sure we don't miss a moment of the excitement. But, if you're like us, you can't hardly wait.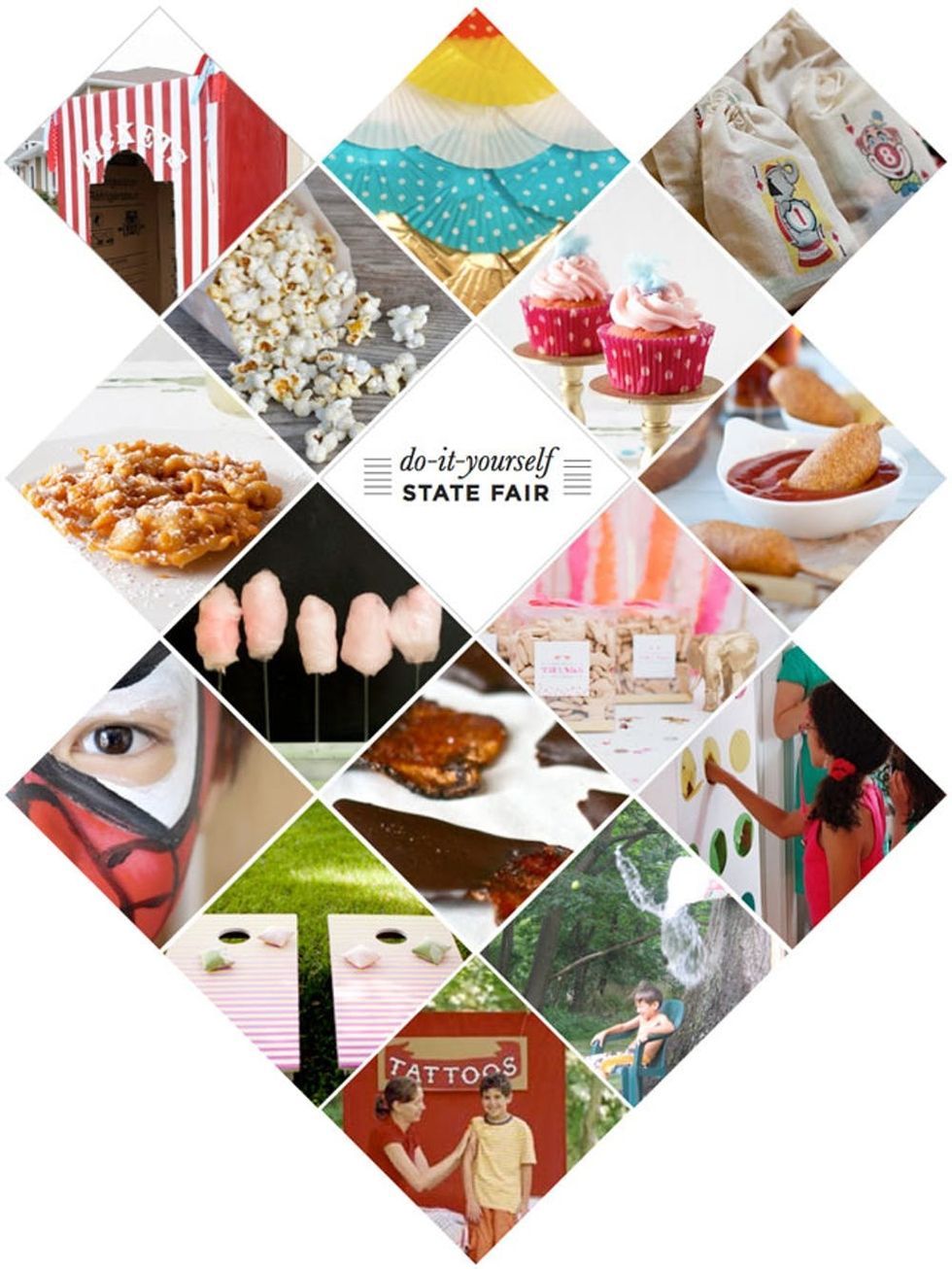 ---
We've rounded up fifteen fun, festive fair-worthy crafts for you to whip up your own carnival-style party.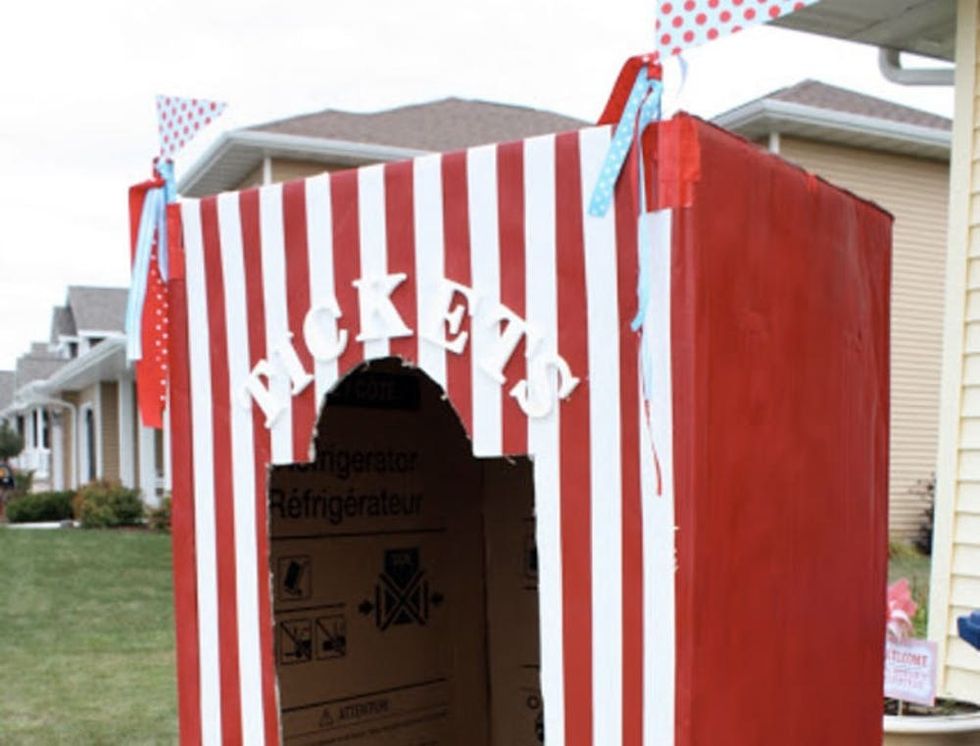 1. Ticket Booth: Greet guests and dole out tickets for games and prizes from this fun, striped booth. (via Buckets of Grace)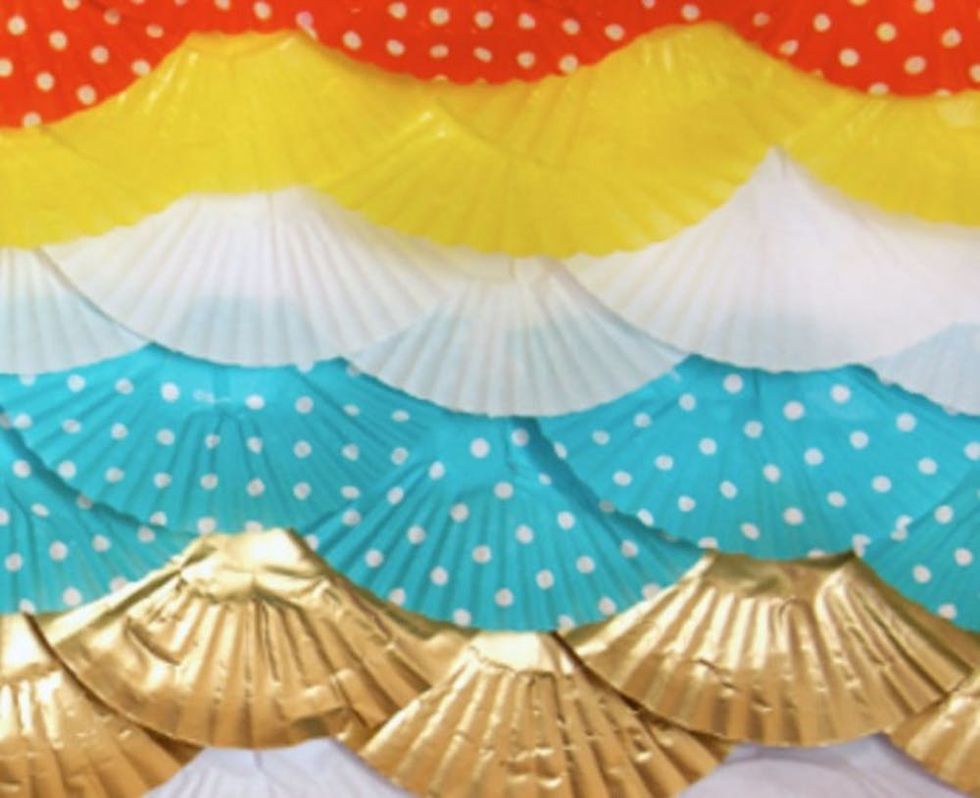 2. Cupcake Liner Backdrop: A wall of bright, patterned cupcake liners is the perfect backdrop to match the vibrant palette of the fair. (via Confetti Pop)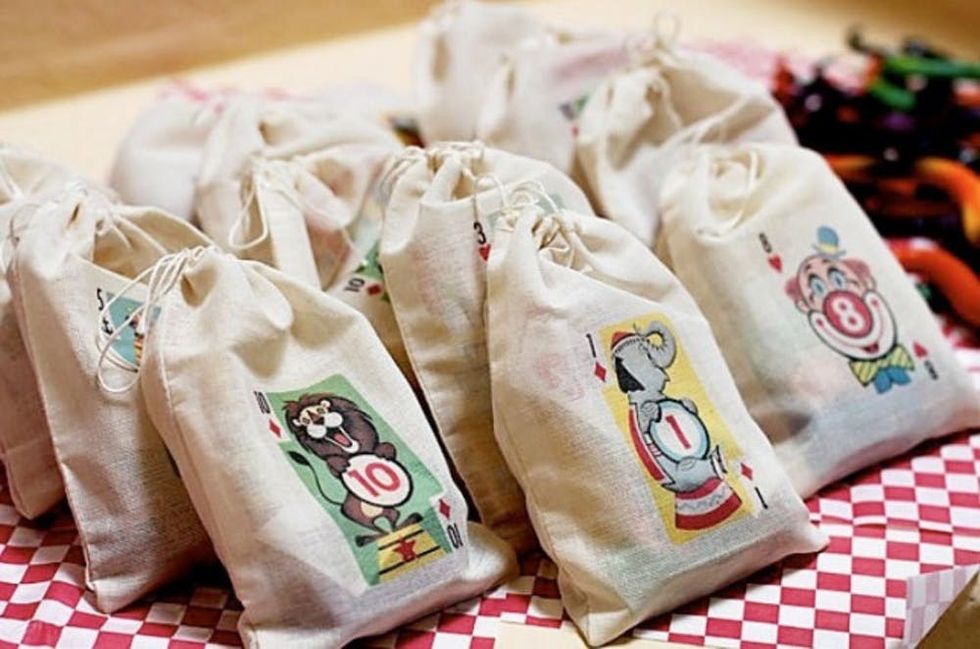 3. Playing Card Favor Bags: A deck of cards keeps the fun going well after the party ends, and these favor bags make it easy to take the festivities on the road. (via Lil Blue Boo)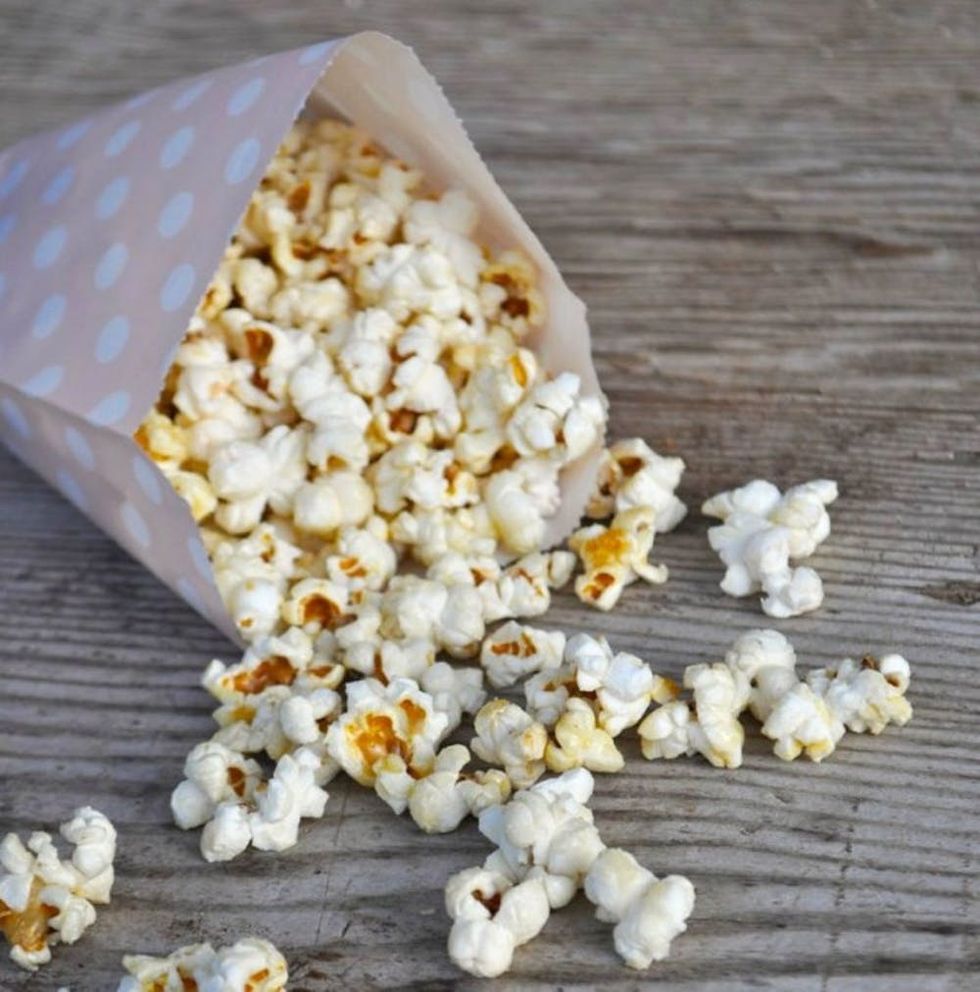 4. Kettle Corn: Salt and sweet?!? What more could you ask for from this state fair staple? (via Make Life Lovely)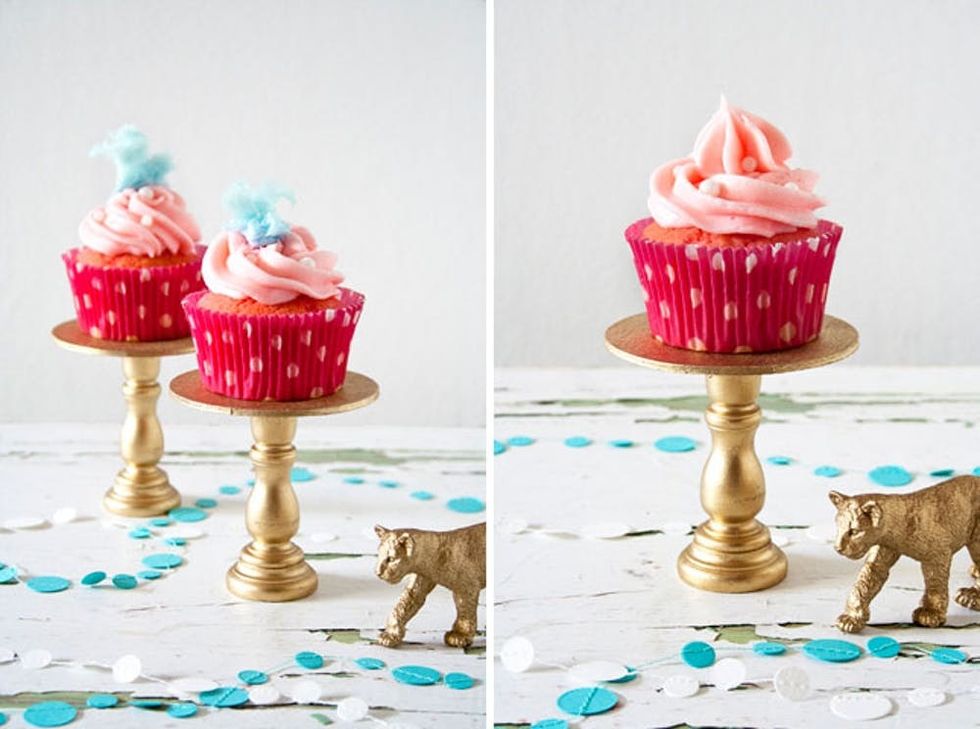 5. Cotton Candy Cupcakes: State fairs are notorious for reinventing sweets. Make these cotton candy-topped cupcakes to wow your little fairgoers. (via Somewhere Splendid)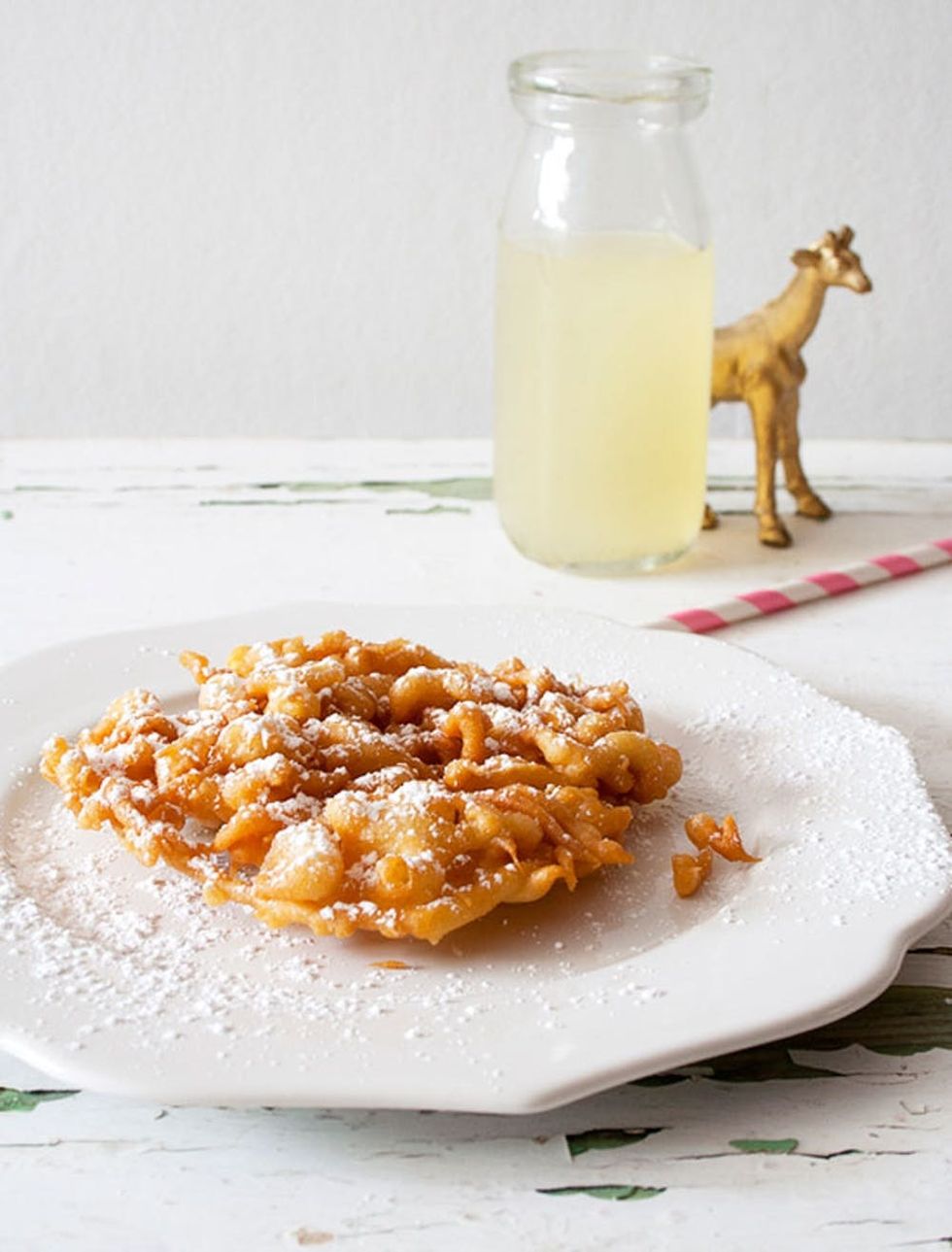 6. Mini Funnel Cakes: These little funnel cakes are small enough for a kid, but delicious enough to pack a delicious, adult-sized wallop. (via Sweet Tooth)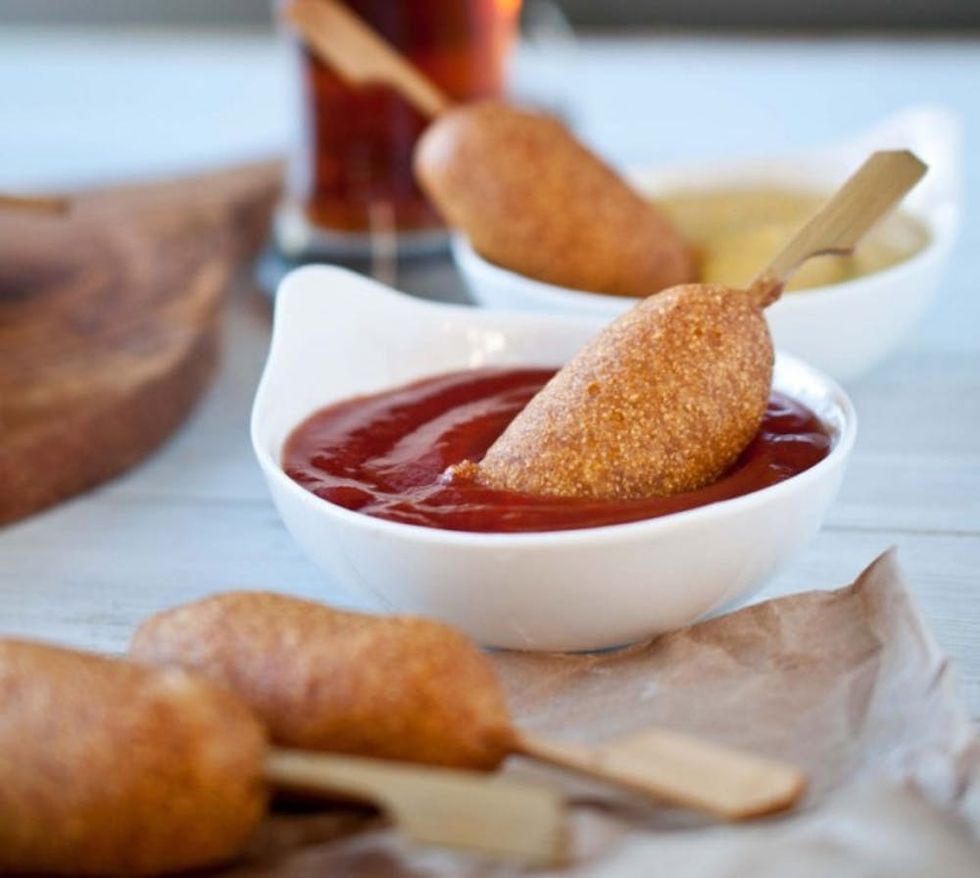 7. Beer-Battered Mini Corn Dogs: Just when you thought corn dogs couldn't get any better, this recipe includes a how-to for chipotle ketchup! (via The Beeroness)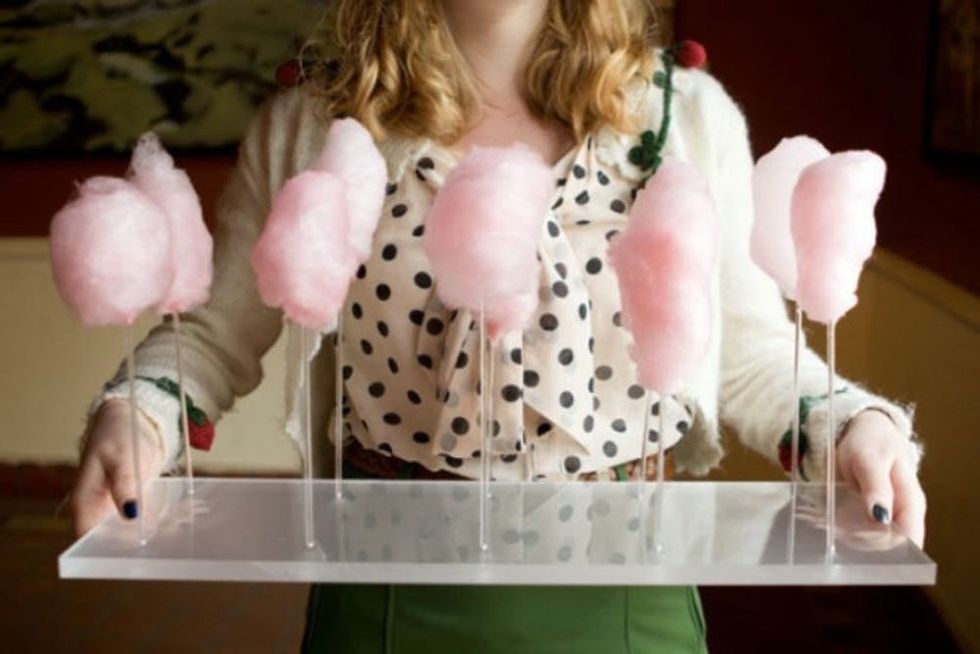 8. Cotton Candy Tray: Whether you're spinning your own cotton candy or buying it pre-made, these little tray makes displaying that sugar-y goodness a breeze. (via Oh Happy Day)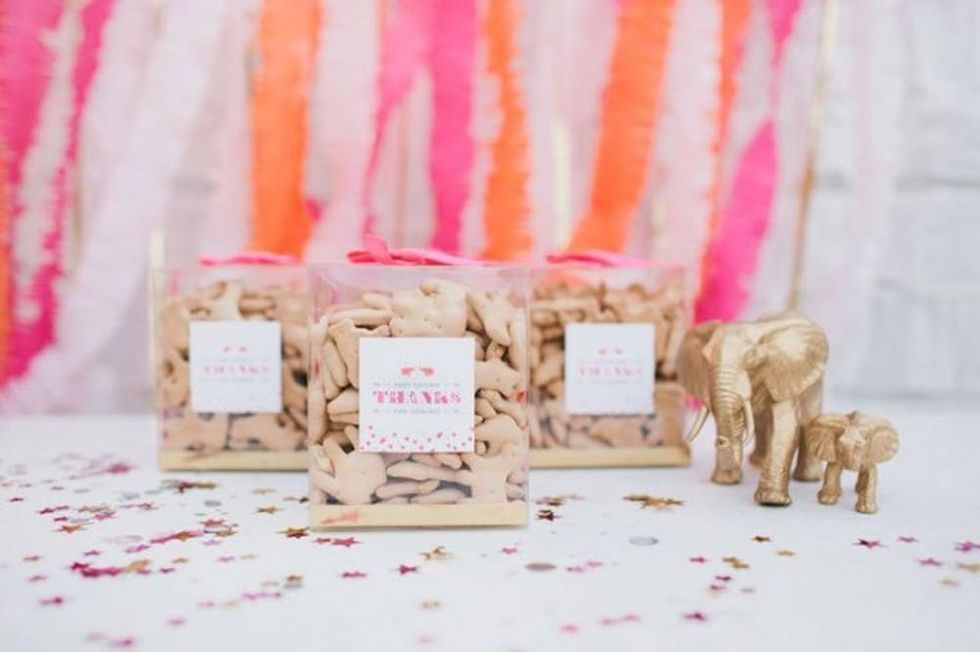 9. Animal Cracker Favors: Re-package a stable full of animal crackers into clear boxes adorned with ribbon and a gift tag for a no-stress favor. (via Confetti Pop)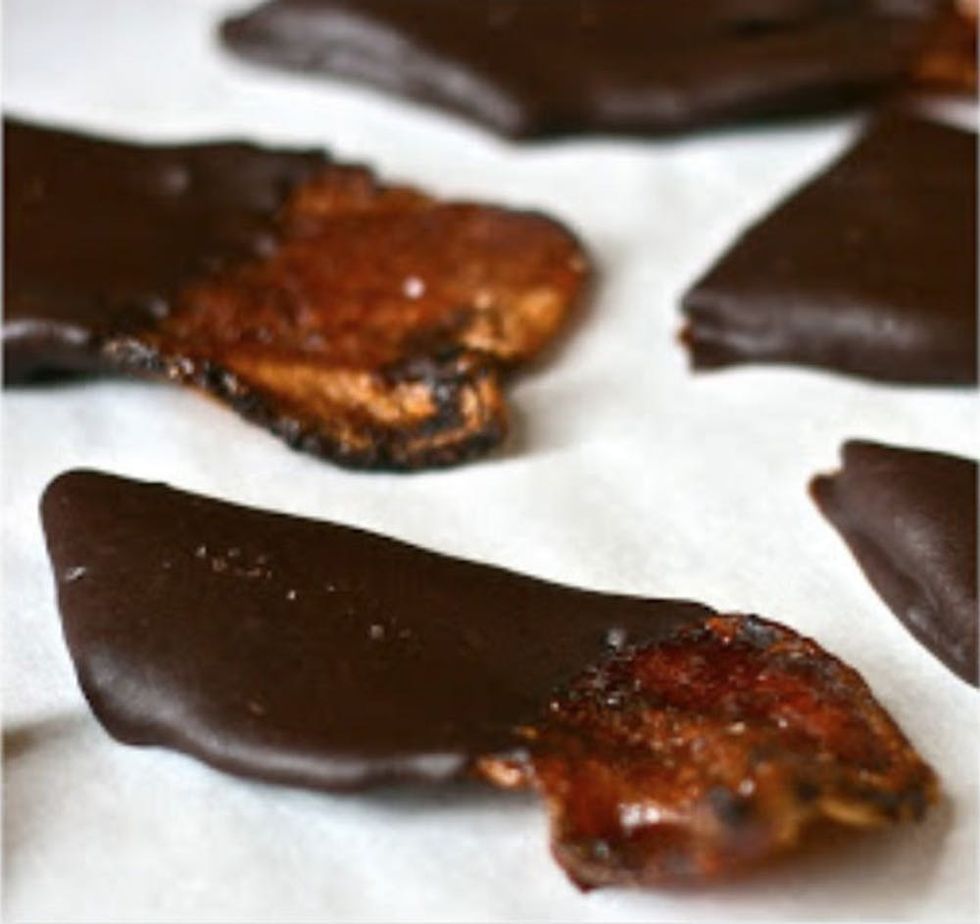 10. Chocolate Bacon Candy: Salty bacon and sweet chocolate are a heavenly combination in this fair food recipe. (via E is for Eat)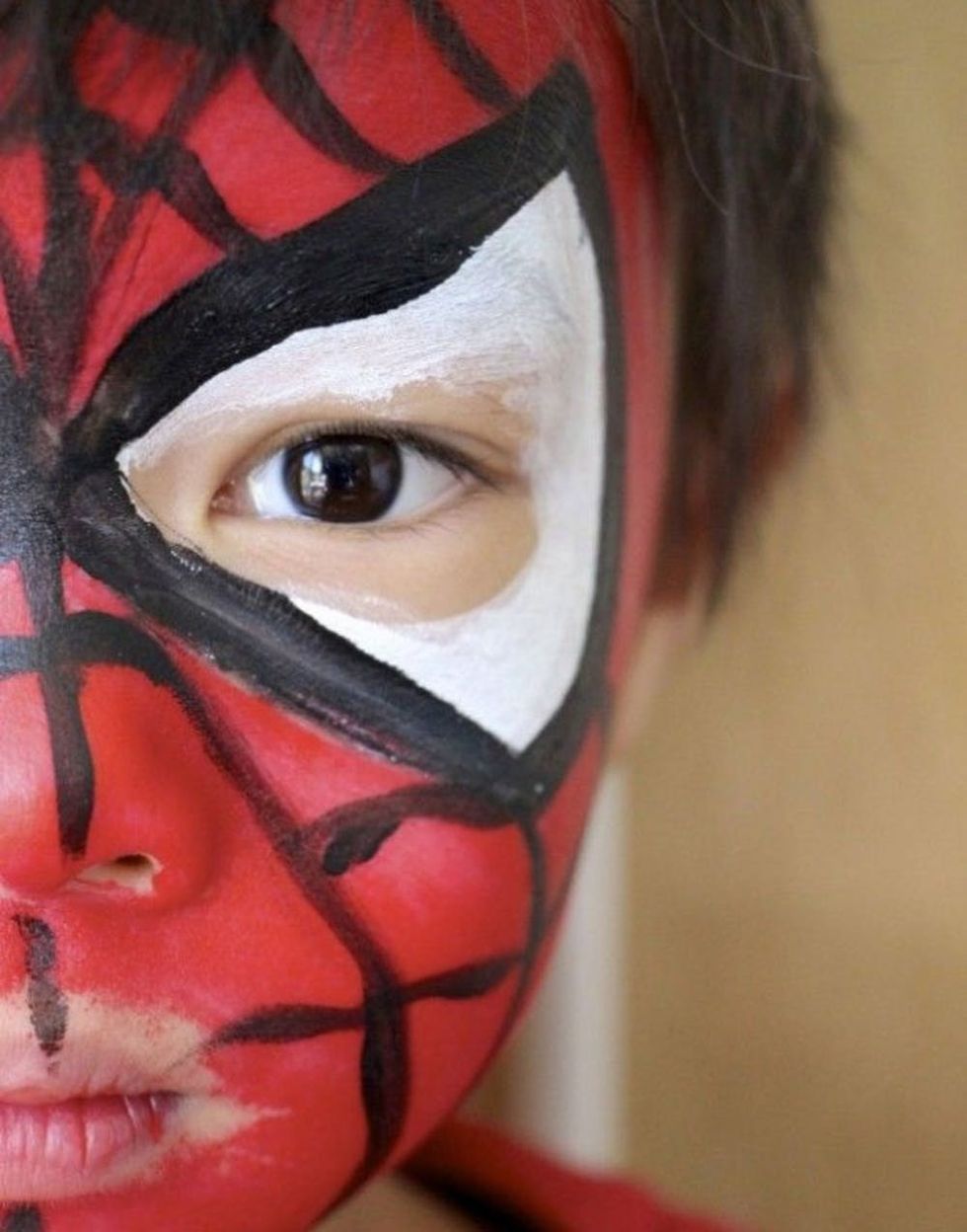 11. Face Painting Kit: Set up a simple face painting booth with this on-the-go kit. (via Lessons Learnt Journal)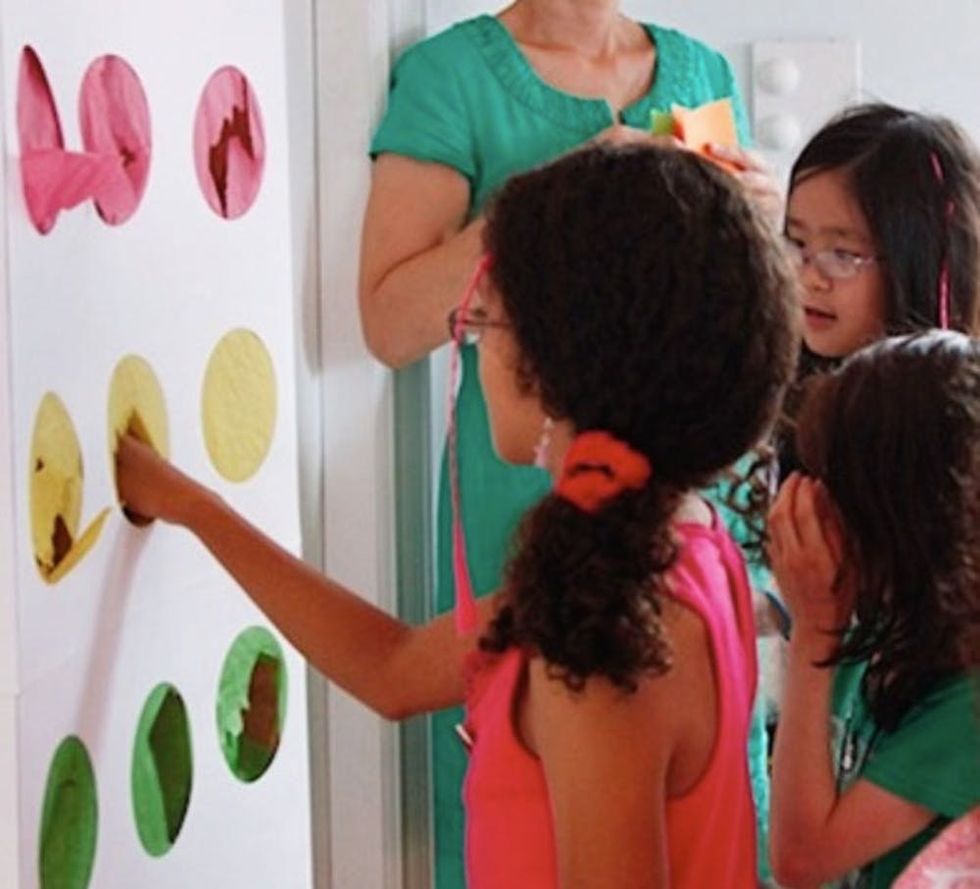 12. Punch Game: Answer correctly, get a prize! Let kids punch their way to presents during a fun trivia game. (via Celebrate the Big and Small)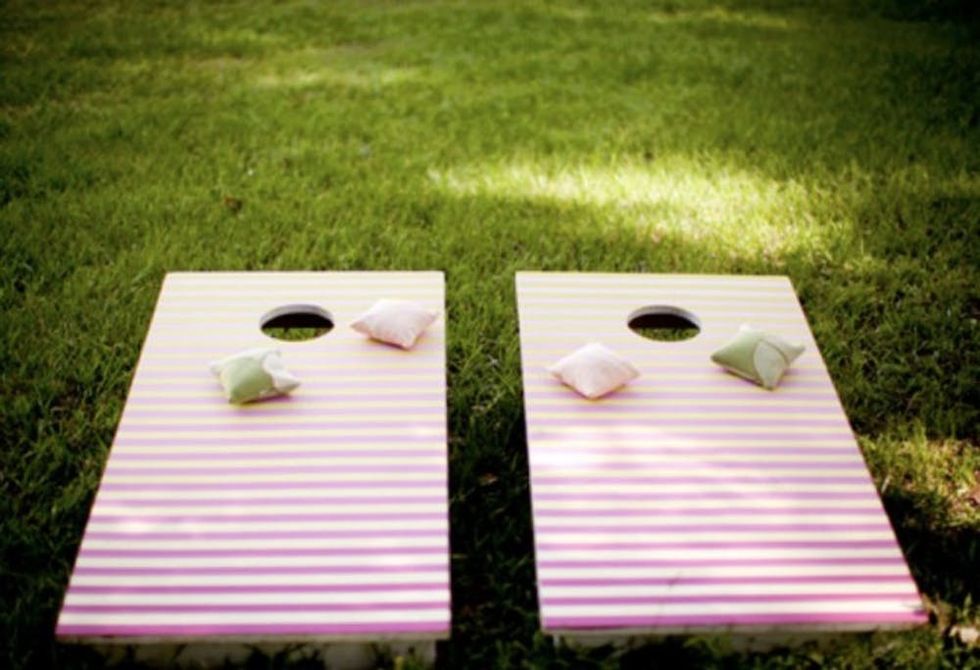 13. Bean Bag Toss: Test your hand-eye coordination in style with this striped, ombre bean bag toss board. (via Design Sponge)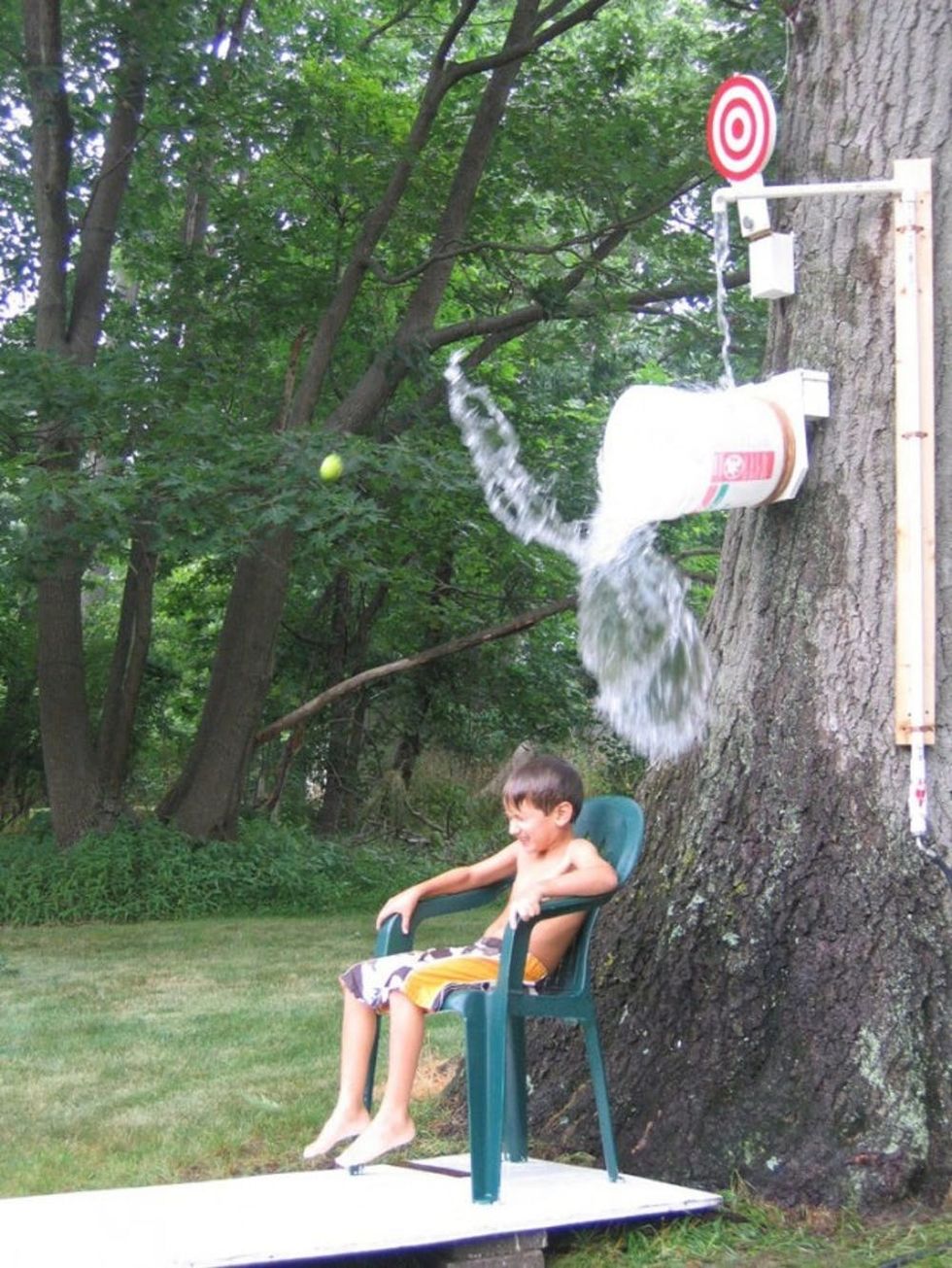 14. Dunk Booth: Don't waste a ton of water filling up an entire tank. Drench your guests with this dunk booth, instead. (via The Happy Housewife)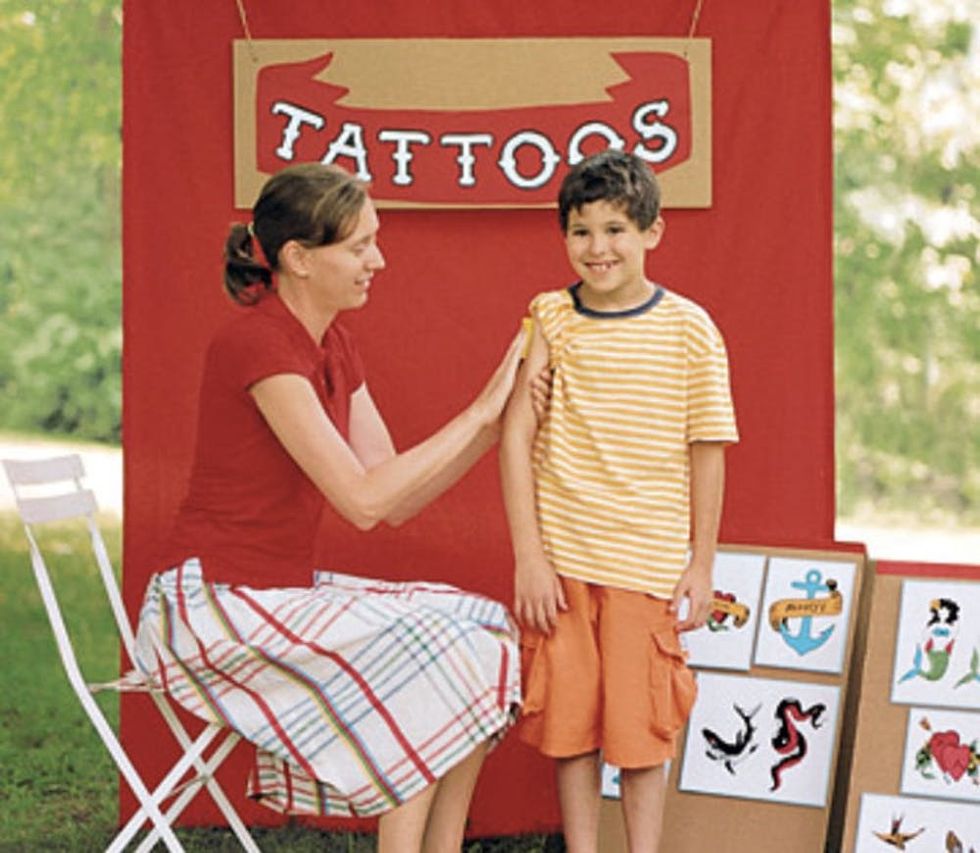 15. Temporary Tattoos: Everyone loves a tattoo! Check out these free designs to create your own. (via Martha Stewart)
What's your favorite part of state fair season? Tell us in the comments below.
Confetti Pop
Shauna Younge and Maddy Hague are the founders and editors of
Confetti Pop
, a celebration-centric DIY site that marries design and do-ability. They also run
The Style Lab
, a photo styling e-course.