How to Find the Best Accessory for Your Personality
Mar 22, 2017
NEWS ALERT! The Brit + Co DIY Kit Collection is *finally* here and we can't wait for you to get your hands on it. Whether you're a maker, a super busy mom, a hobby enthusiast or just looking for a new pastime, all of these kits were made with you in mind. They're all about customization and creating something unique to you.
Don't know what DIY kit to scoop up first? We gotchu. We found the best DIY Kits for five B+C gals' personalities, ranging from the cozy casual to effortlessly stylish (and DIY rookie to pro!). Scroll on!
---
Psst! All of these kits are now available at nearly all Target stores and on Target.com. Shop 'em now before they disappear!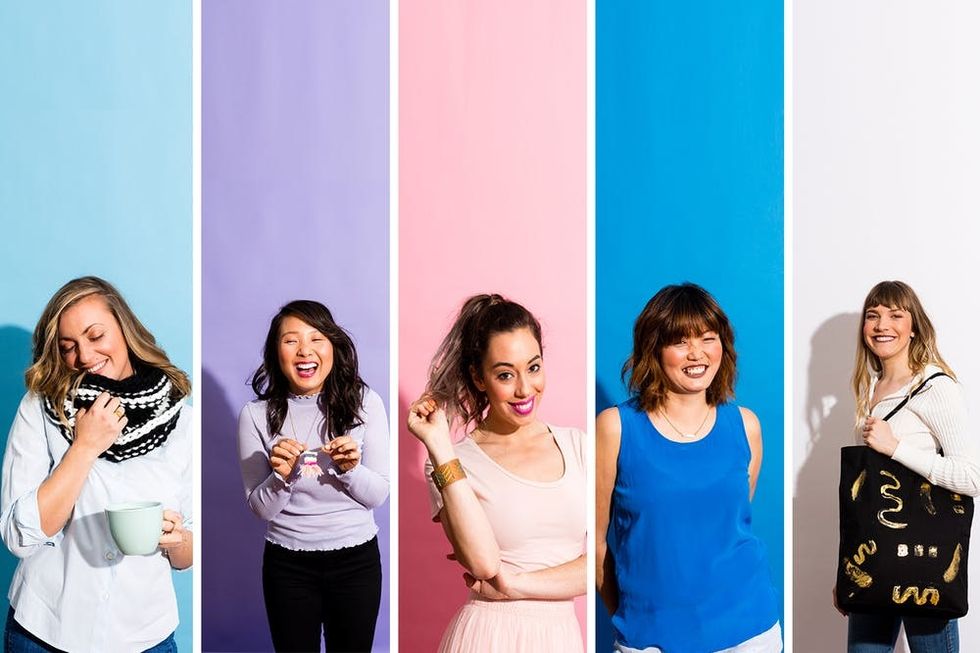 CHEEKY, CLEVER + CREATIVE? TRY THE METAL STAMP A NECKLACE KIT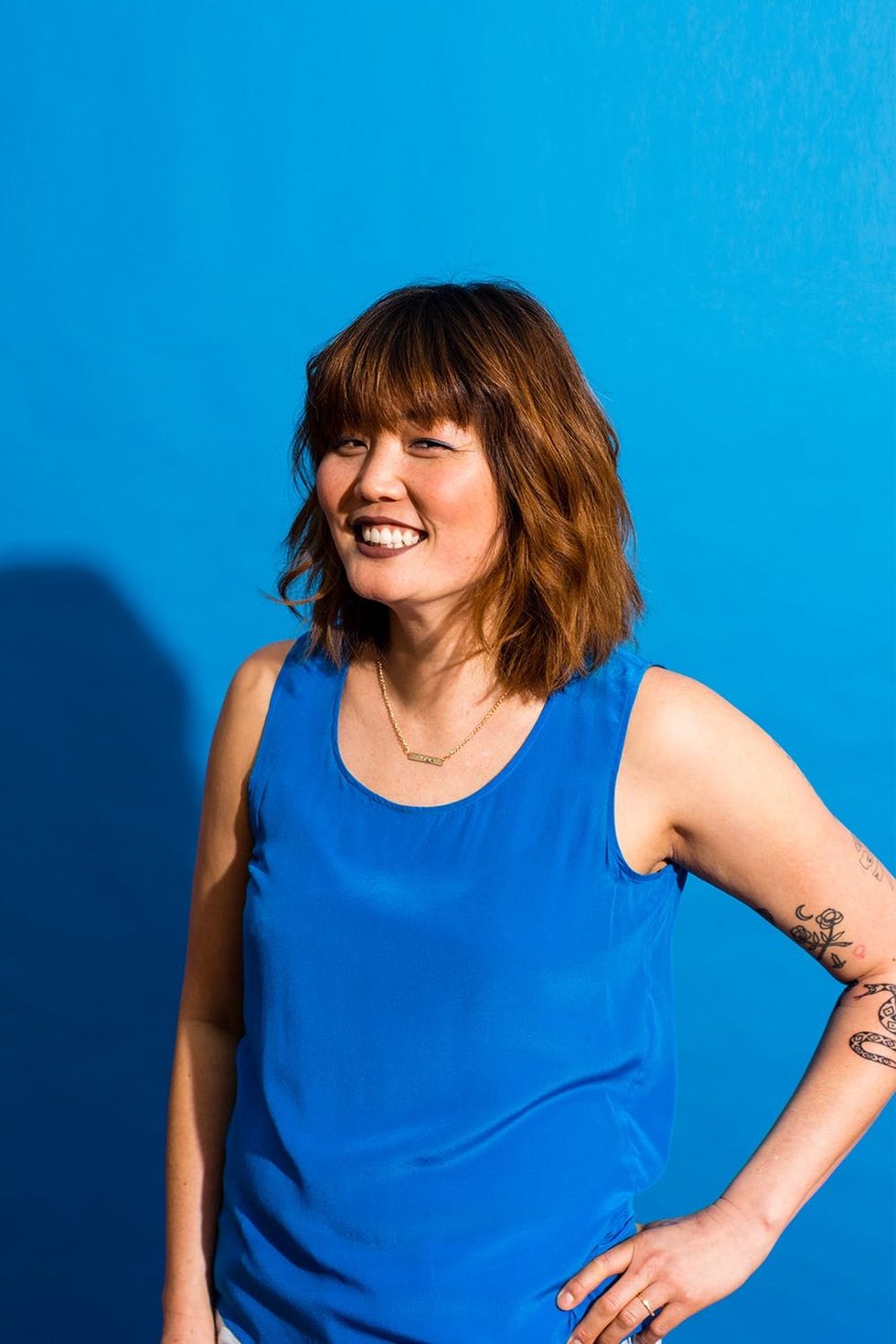 Meet Lindsay, B+C Creative Content Producer with what can best be described as a sassy minimalist aesthetic. When she's not tattooing herself on Brit + Co Facebook Live, she's designing custom enamel pins. Clearly, she's one to express herself visually :)
We're prescribing her the Metal Stamp a Necklace Kit. This jewelry kit — with a full alphabet of letter stamps included — allows you to proudly wear whatever message your heart desires. Our cheeky gal Lindsay chose to pay homage to her favorite food group, TACOS!
COZY + CASUAL? TRY THE KNIT A SCARF KIT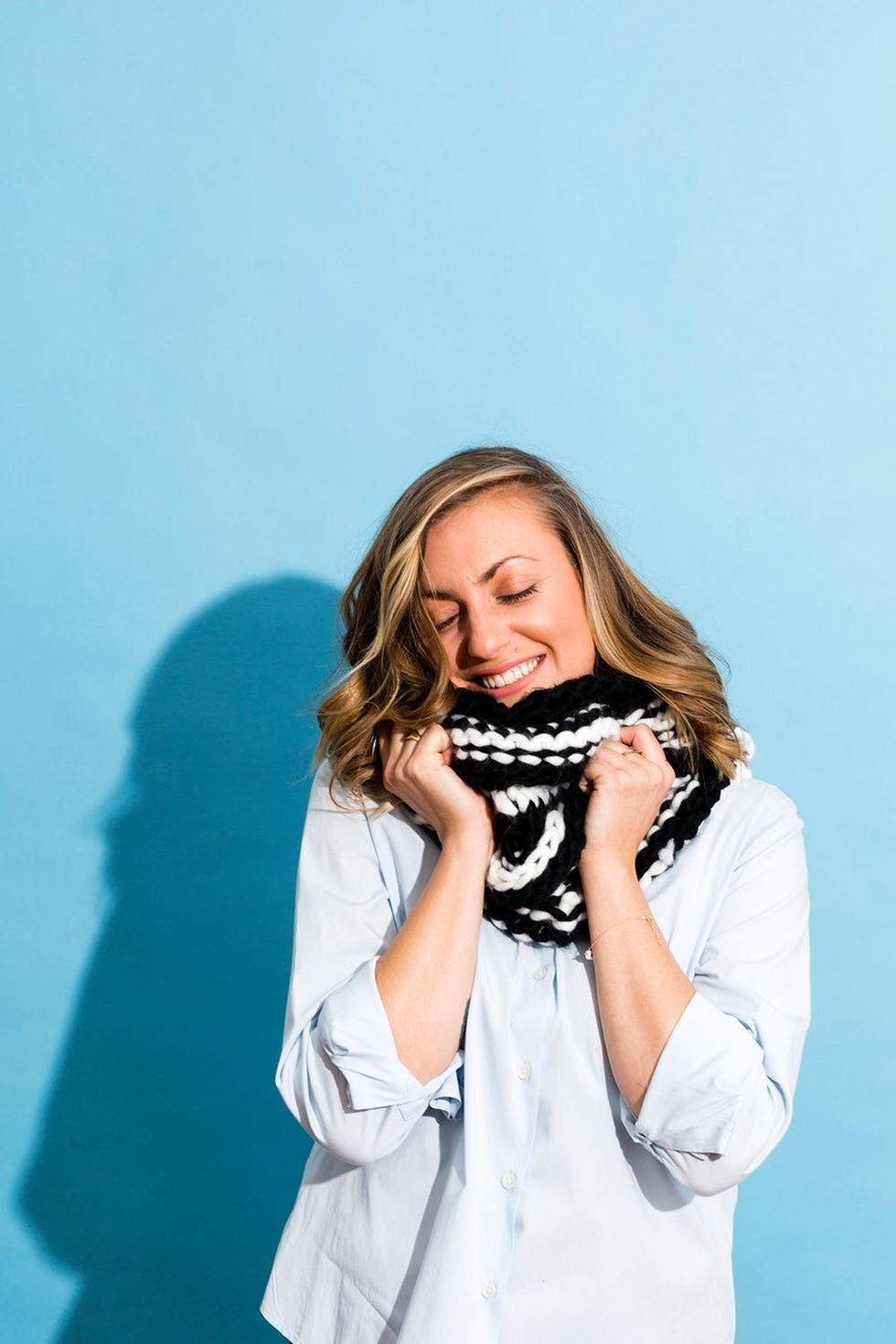 Meet ANOTHER Lindsey! She's a B+C Editorial Assistant who's all about that hygge lifestyle in every environment — work, happy hour, *and* home. Cozy = happy, you know?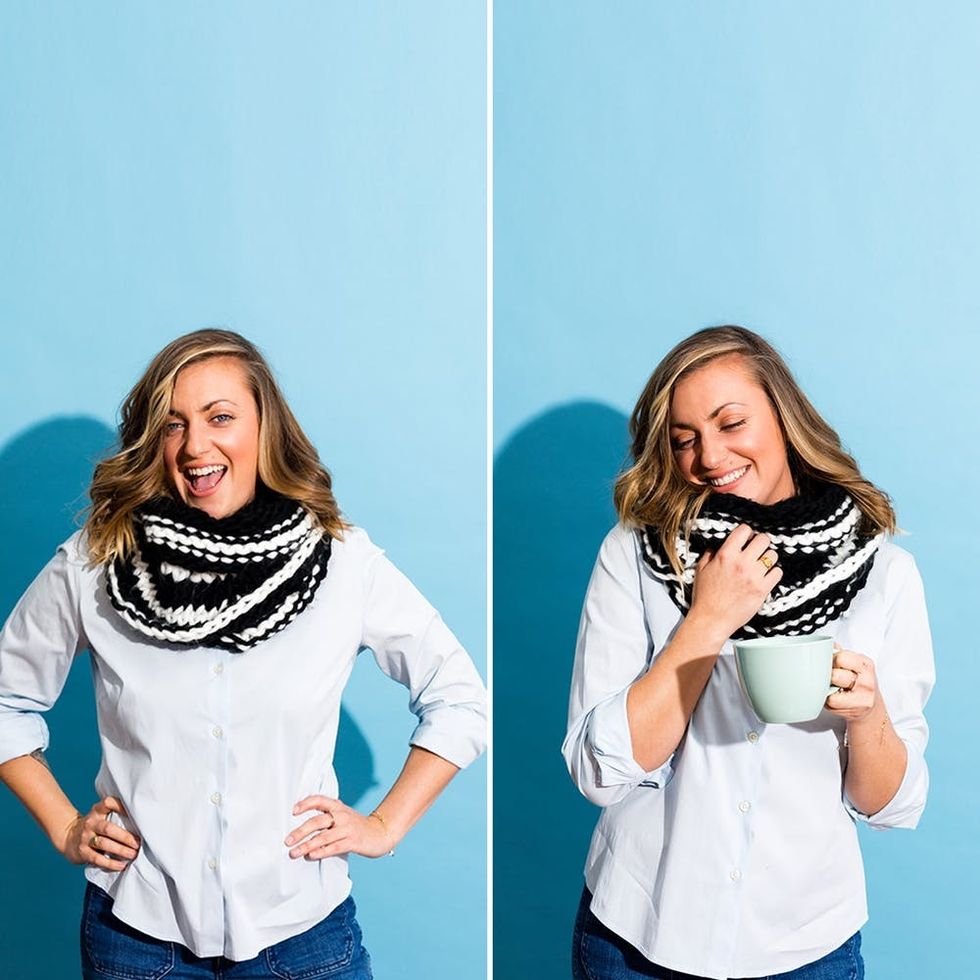 If you, like Lindsey, are the type that loves to be snuggled up and comfy no matter the occasion, you best try the Knit A Scarf Kit. Make all the casual chicas out there proud by stepping up your comfort level while upping your style game.
EFFORTLESSLY STYLISH + UNIQUE: EMBROIDERED LEATHER CUFF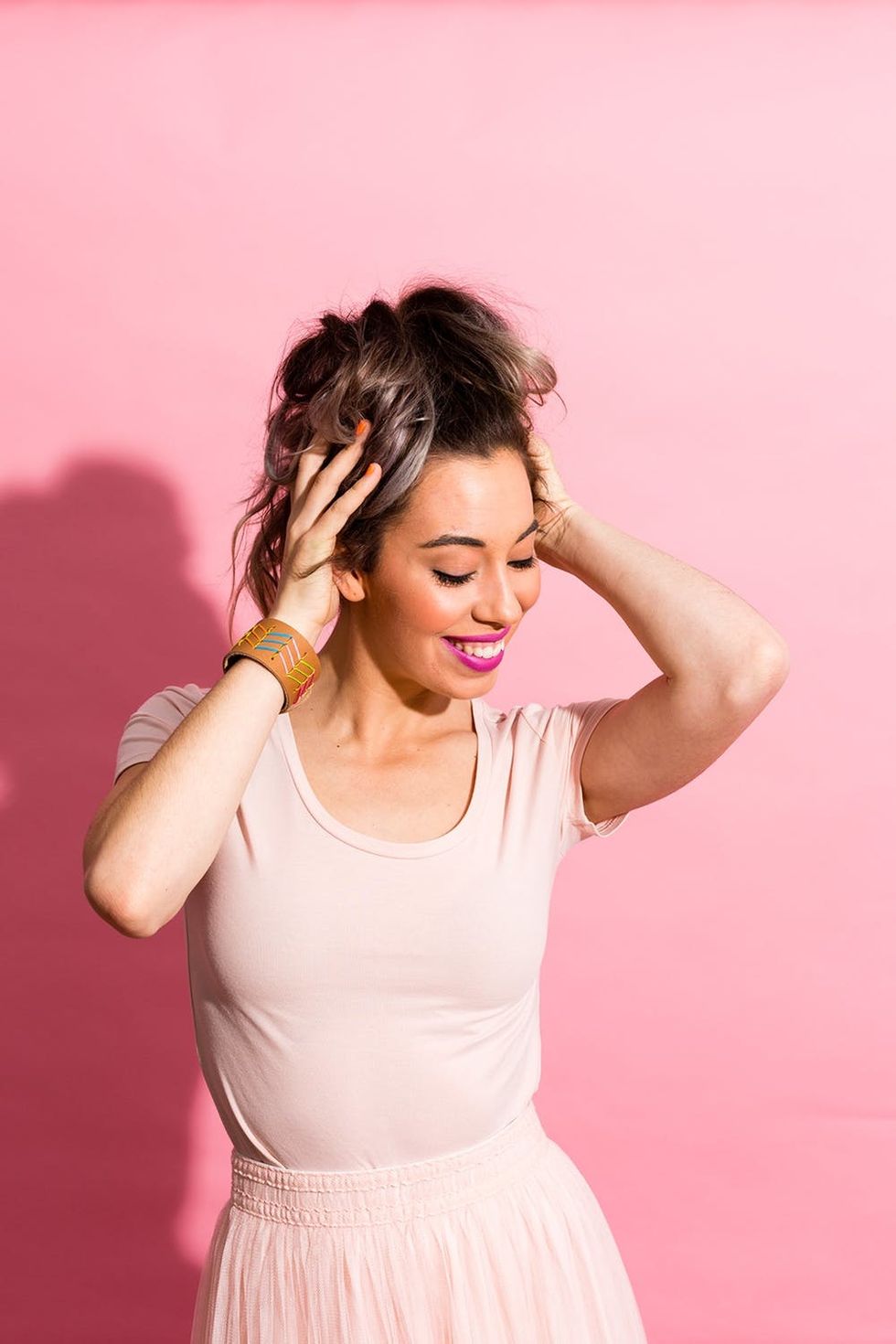 You know the type of person that rolls out of bed looking like a million bucks? We know them, we love them, some of us might even be them :) That's the case for Miss Kelly, our pro DIY Editor.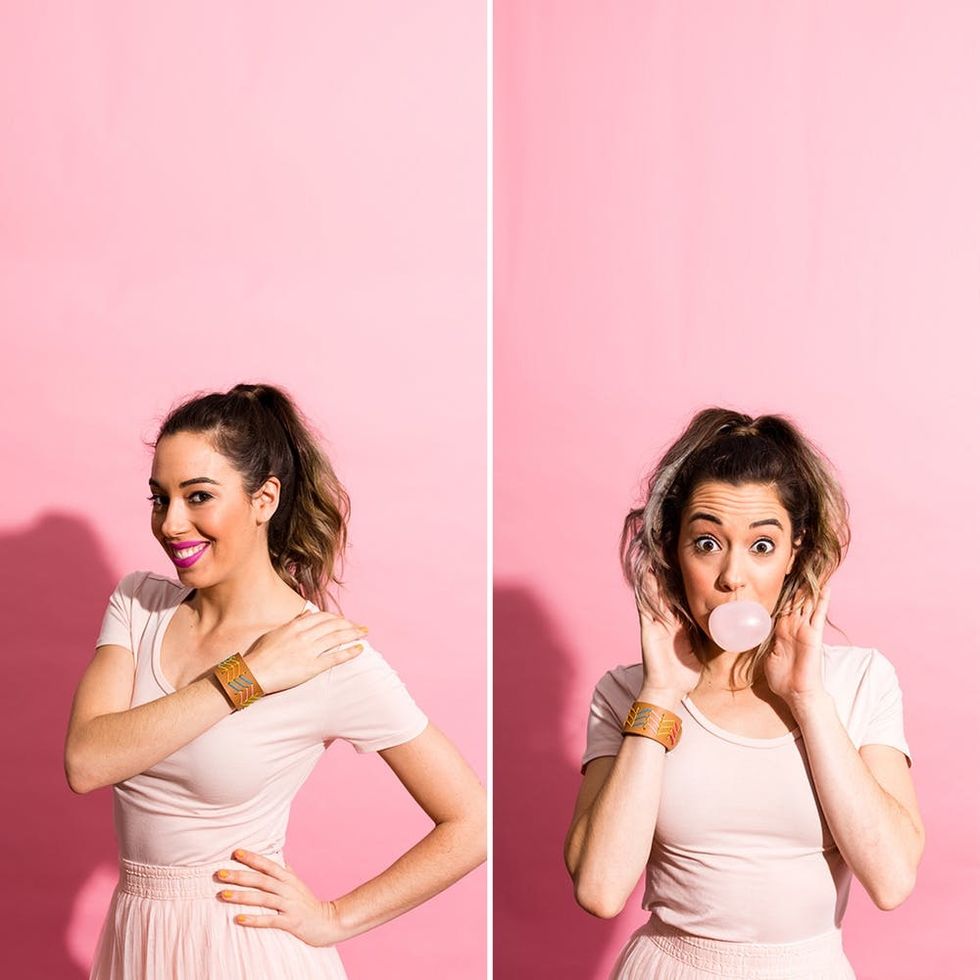 The Embroider a Leather Cuff Kit is the ultimate accessory for the effortlessly stylish cats out there like Kelly. It's the perfect statement piece of jewelry to bring a simple outfit to the next level, while letting your personality shine through. We also love its tasteful nod to the old school friendship bracelet we all used to rock as a kid.
TRENDSETTER EXTRAORDINAIRE? TRY THE WEAVE A NECKLACE KIT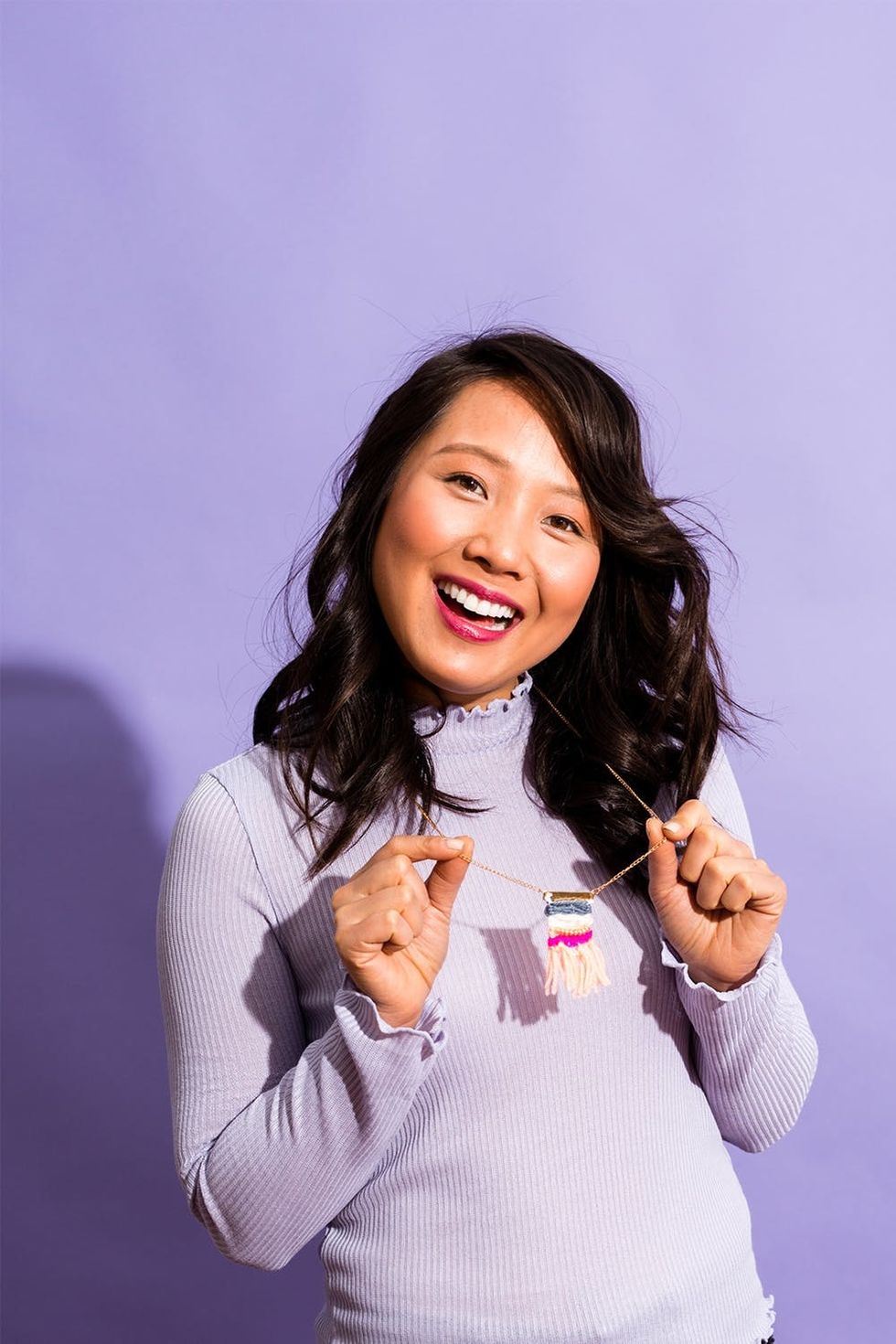 This here is Anita, Brit + Co's Creative Project Manager. She's basically the gal who's tried *and* DIY'd all the cool new stuff before we've even heard about it.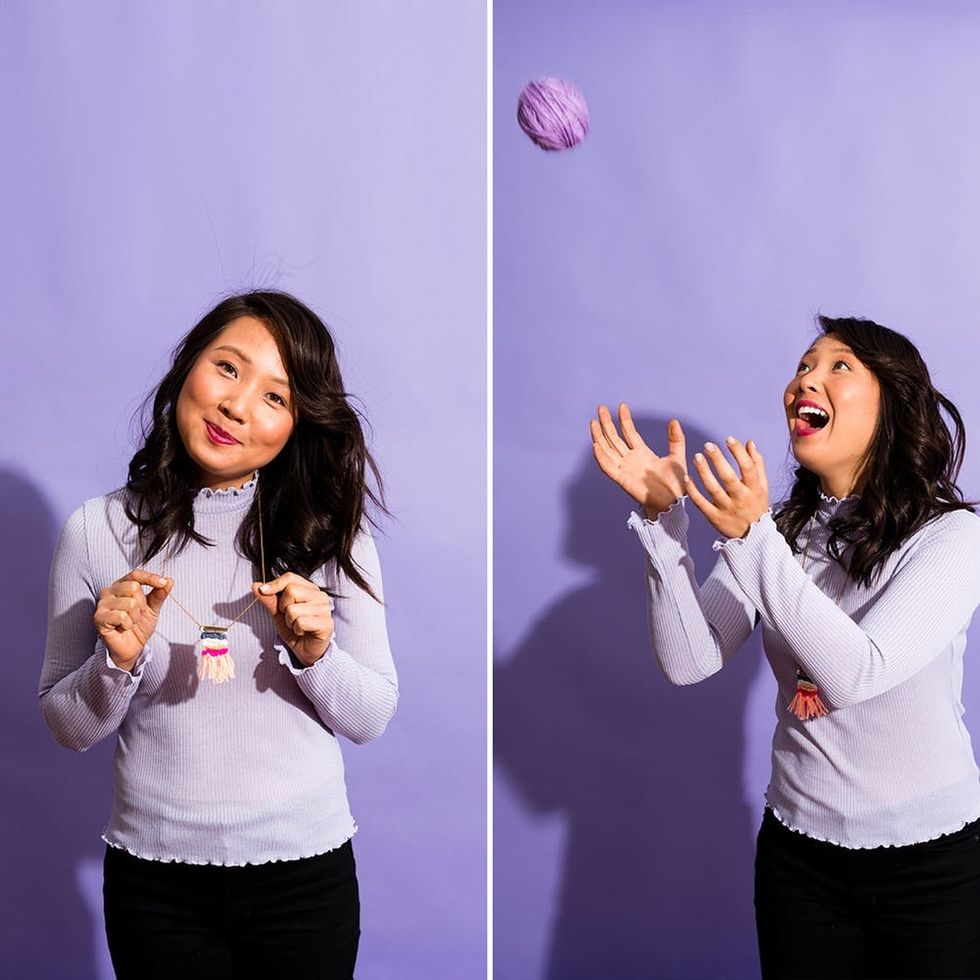 She flocked to the Weave a Necklace Kit, which looks like a tiny adorable wall weaving… as a necklace! Wearing this woven necklace is like letting your creative flag fly high. It's like the little DIY lovechild of personal accessories and home decor, you know?
BUSY-BODY? TRY THE GOLD FOIL TOTE KIT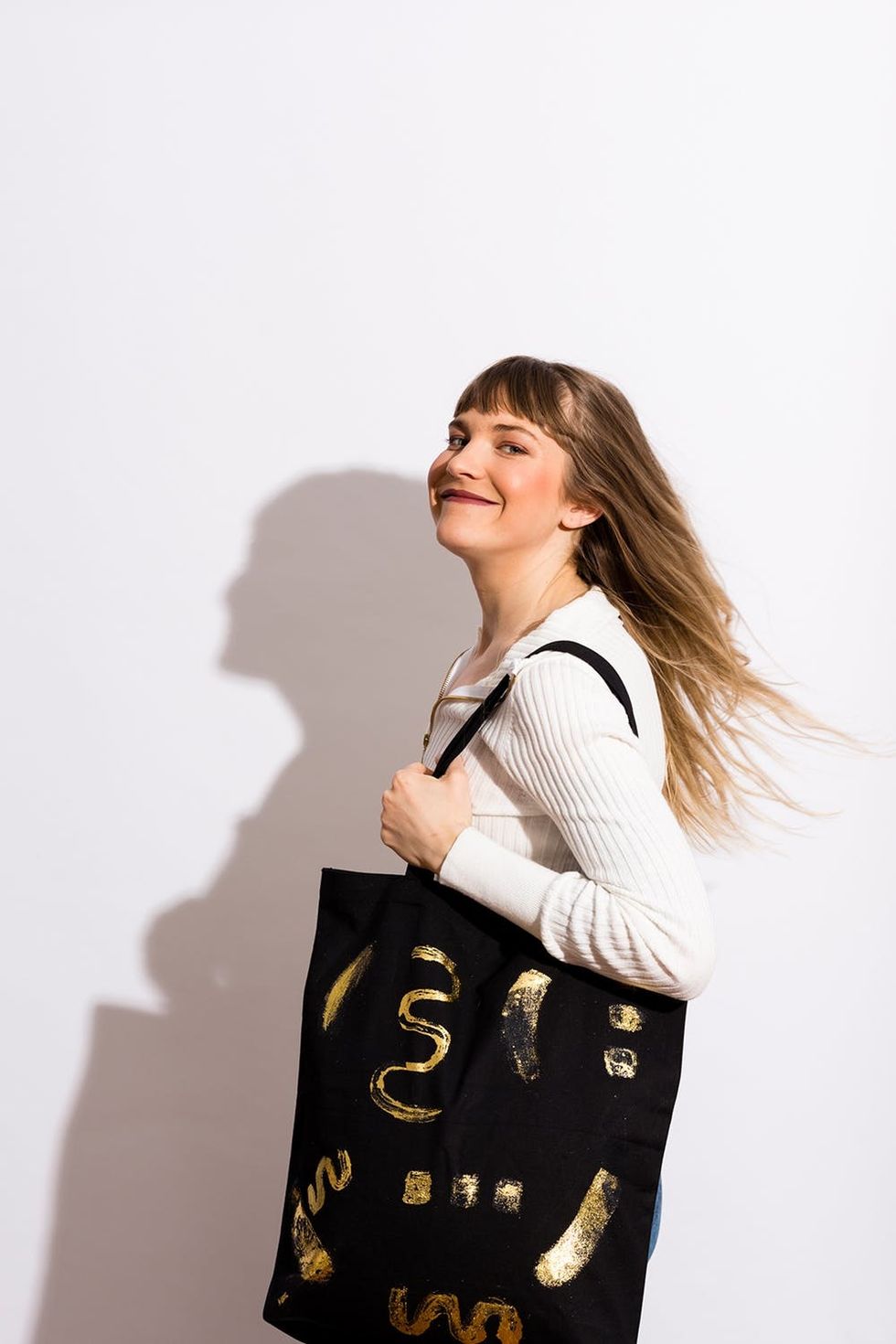 Say hi to Cassidy, our Production Assistant! It seems like her calendar is *constantly* full, and she's always up to something new, unique and Instagram-worthy. For the movers and shakers out there that hop from one occasion to the next with gusto, The Gold Foil Tote Kit is *totes* about to become your go-to accessory. It gives you total creative freedom to design your tote while being super functional with plenty of space allowing you to jet in style.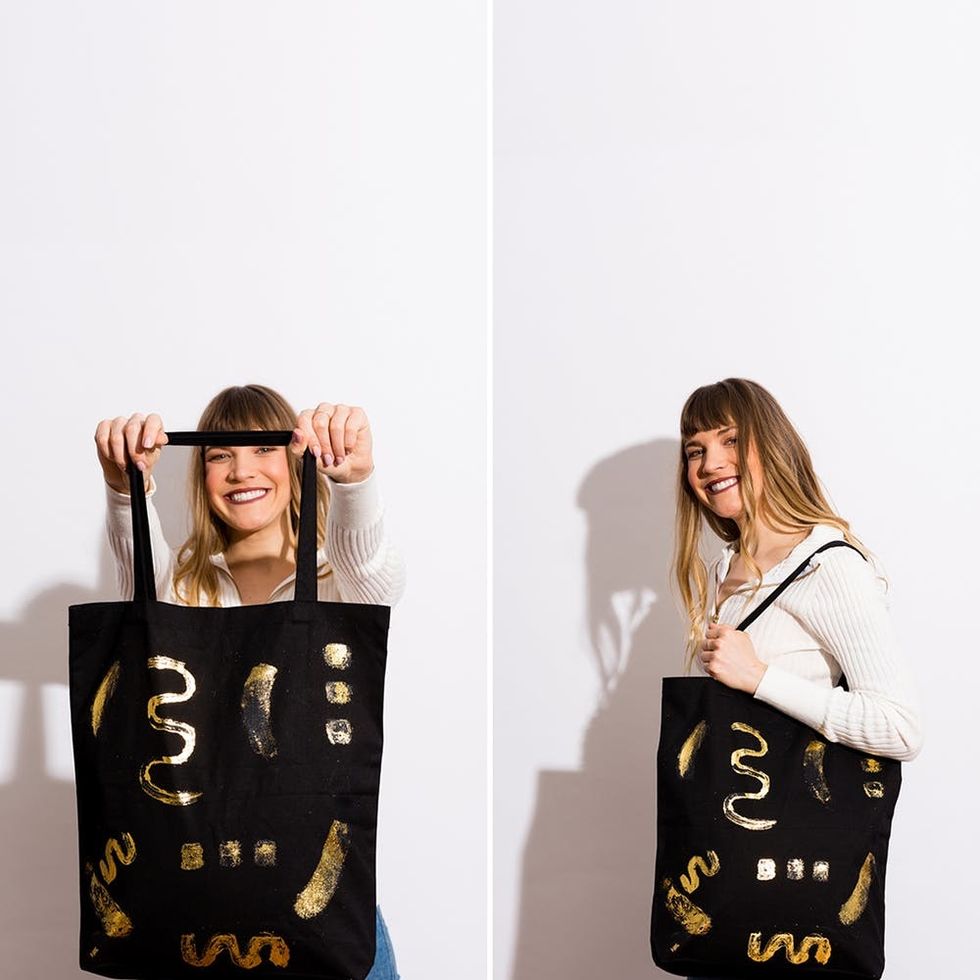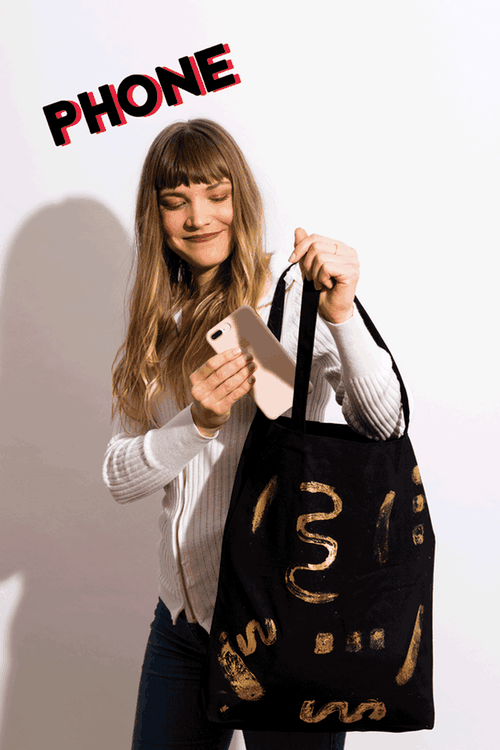 Phone, wallet, keys… Check!
There you have it! Five personalities, five wonderfully customized DIY Kits. Pick up your own Brit + Co DIY Kit at nearly all Target stores and on Target.com today!
Will you be picking up any Brit + Co Kits during your next Target run? Let us know on Twitter at @britandco AND share your fave items using the hashtag #BritxTarget across your social media channels!
Production + Styling: Cassidy Miller + Marianne Koo
Photography: Chris Andre
Cassidy Miller
Cassidy is a San Francisco-based creative taking each day one donut at a time.
Brit + Co Planners + DIY Kits