We Have the Perfect Birthday Gift for Your Taurus BFF
Apr 10, 2017
So: Your Taurus pal is likely an awesome friend. It's in their Taurus nature. We know you want to be just as good of a friend, and there's no time like a birthday (ahem, April 20 through May 20) to make sure you deliver, amiright? Given what we know about Taurus tendencies, we know JUST what birthday gift to get them: a DIY Kit from our brand new collection, available exclusively at Target!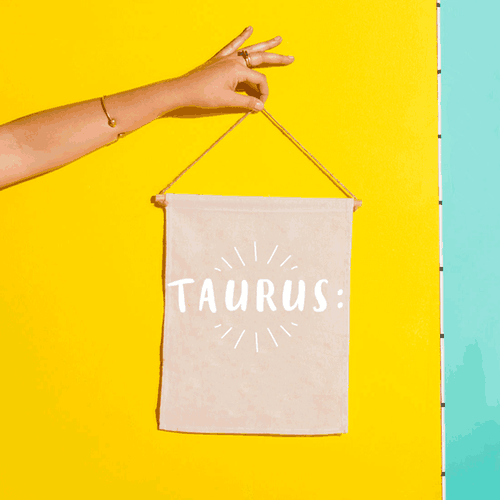 ---
The best gift to get an artistic *and* practical friend? A DIY kit that helps them make custom creative projects — with everything they could possibly need included in the kit. Taurus peeps love working with their hands and giving their own creative POV to whatever they're working on. What better stimulus for artistic expression than an adorable, sensible DIY kit?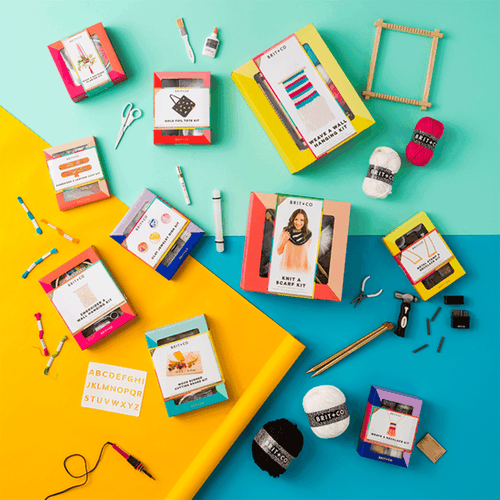 Our DIY Kit Collection has tons of different projects for you and your friends to try your hands at — like metal stamped jewelry, embroidered wall art and gold foil totes, to name a few :) There really is something for everyone — beginners and DIY experts alike!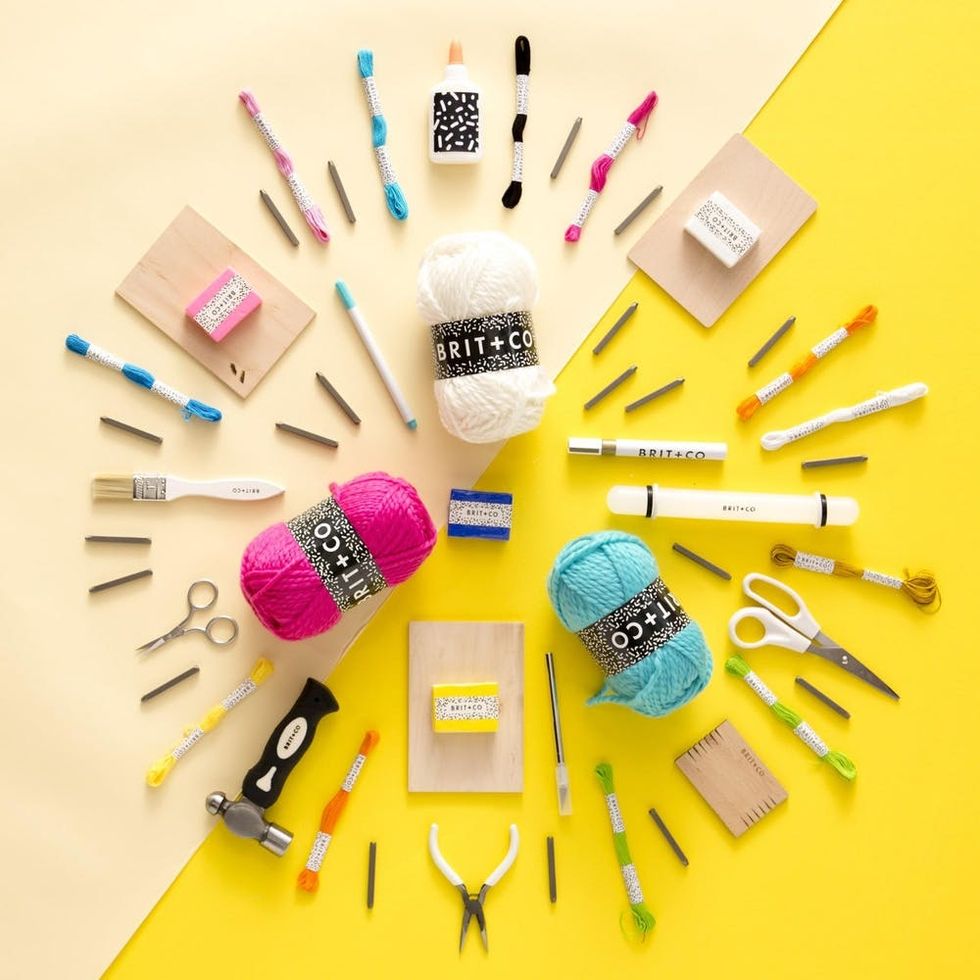 Need more convincing? Each of these kits were actually designed by a Taurus! Our very own Marianne Koo (who also rocked some rad Taurus makeup for our Zodiac Beauty series) is our resident kit designer and embodies *tons* of iconic Taurus qualities. If you don't take my word for it, you should take hers ;)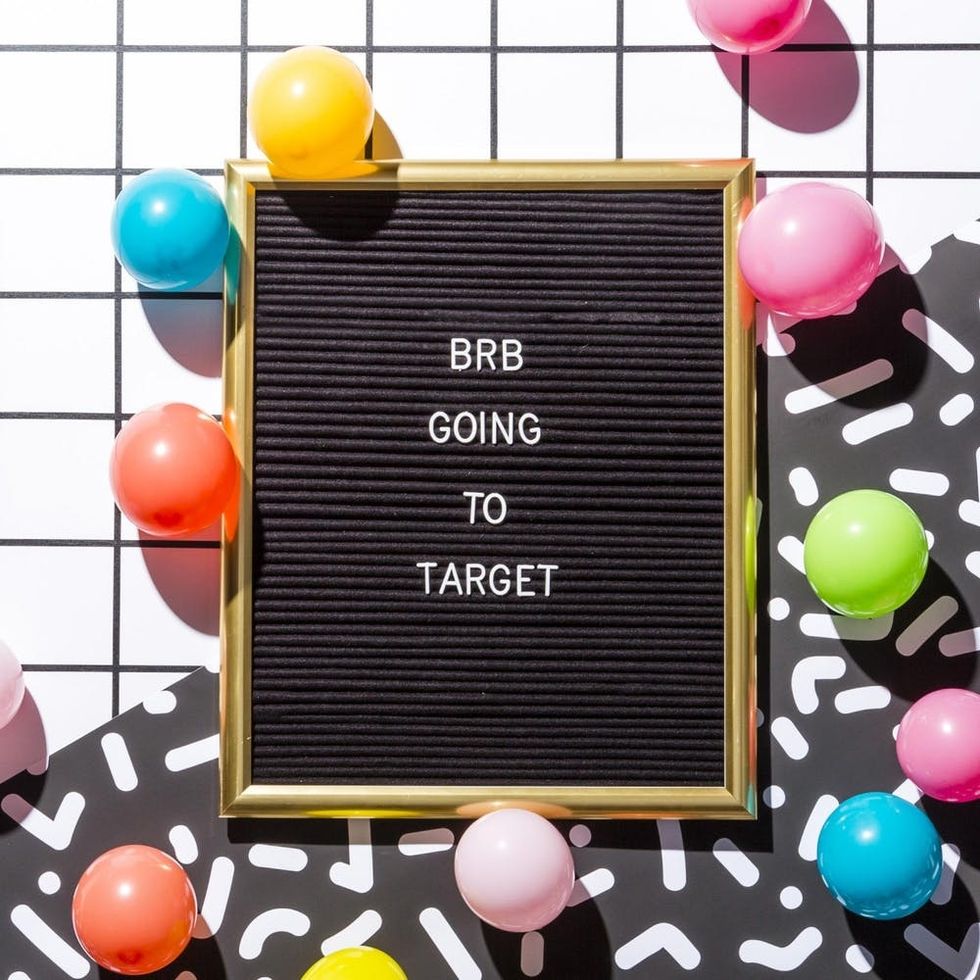 What are you waiting for? Pick up your Taurus pal's gift at Target or Target.com before they sell out!
Will you be picking up any Brit + Co Kits during your next Target run? Let us know on Twitter at @britandco AND share your fave items using the hashtag #BritxTarget across your social media channels!
Production + Styling: Marianne Koo
Photography: Chris Andre
Brit + Co Planners + DIY Kits
More From Brit + Co Planners + DIY Kits
Still haven't taken up that new creative skills you swore you'd learn this year? Or ready to take your design skills to the next level? Let's say so long to the weirdest year ever by checking those big learn-something-new goals off our perpetual to-do lists.
We've teamed up with Clorox to give you the gift of unlimited creativity now through the end of the year. Once you sign up, you can take as many of our 120+ classes as you want for FREE for one whole month!
Here's how it works:

Head to brit.co/learn and sign up for the "All Access Pass."
Use the code "CLOROXCARES" at checkout to redeem your free month of classes.
You will be automagically signed up for Clorox's email list once you redeem your free all access pass. (It's the #1 Choice for Disinfection!)
Your pass lasts one month from when you checkout. This means you have unlimited access to all the classes during that month.
This offer is valid now through December 27, 2020.
Browse our catalog to find the right class for you, tell a friend and take the class together over Zoom, or organize a 'cocktails + crafts' night with a friend in your bubble so you can learn something new together.
What are you waiting for? Time to start learning all the things!

Thanks to Clorox for making this happen! When it counts, trust Clorox.
Lifestyle