The Best New TOMS Shoes for Guys & Gals
Feb 01, 2012
If you've ever owned a pair of TOMS shoes, you will probably agree that there is no more comfortable shoe on the planet. Couple that with the fact that you are actually doing social good when purchasing a pair (with every pair purchased, TOMS gives one free pair to a child in need), there's really no reason not to fill your closet with these gems.
---
Just in time for your shoe shopping spree, TOMS has just launched a new line of their coveted kicks. Ladies, get excited for the most comfortable ballet flats you will ever put on your feet! (Who ever thought that ballet flats could get even more comfy?) Not only are they delightful to wear, but they are really cute, too. Here are a few of our favorite styles, all under $80.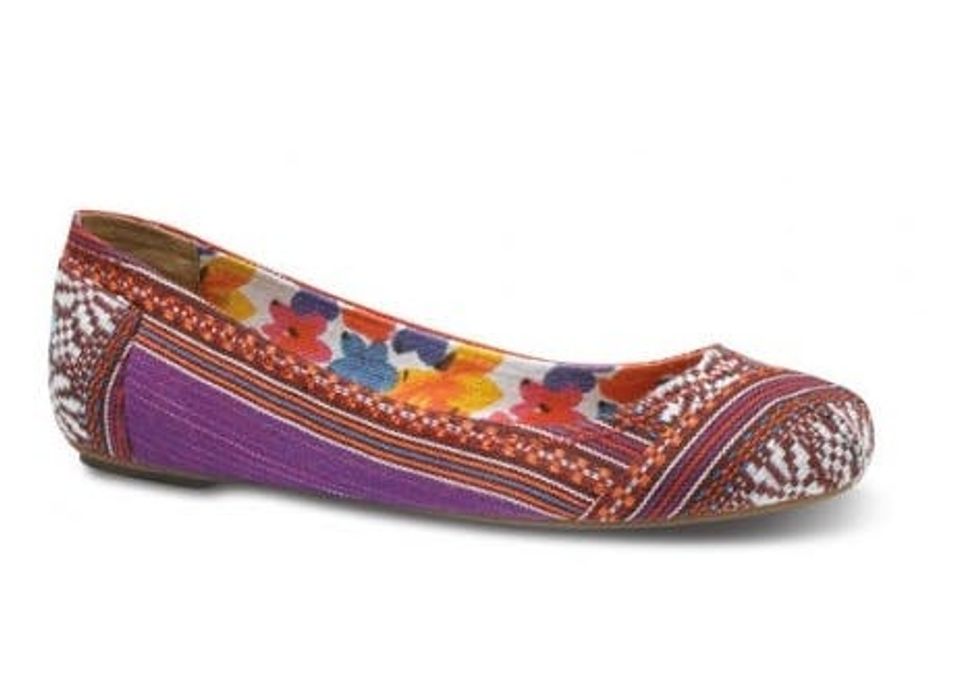 We are also loving these cozy Grey Wool Fleck Fleece Botas ($89), perfect for the remaining months of winter.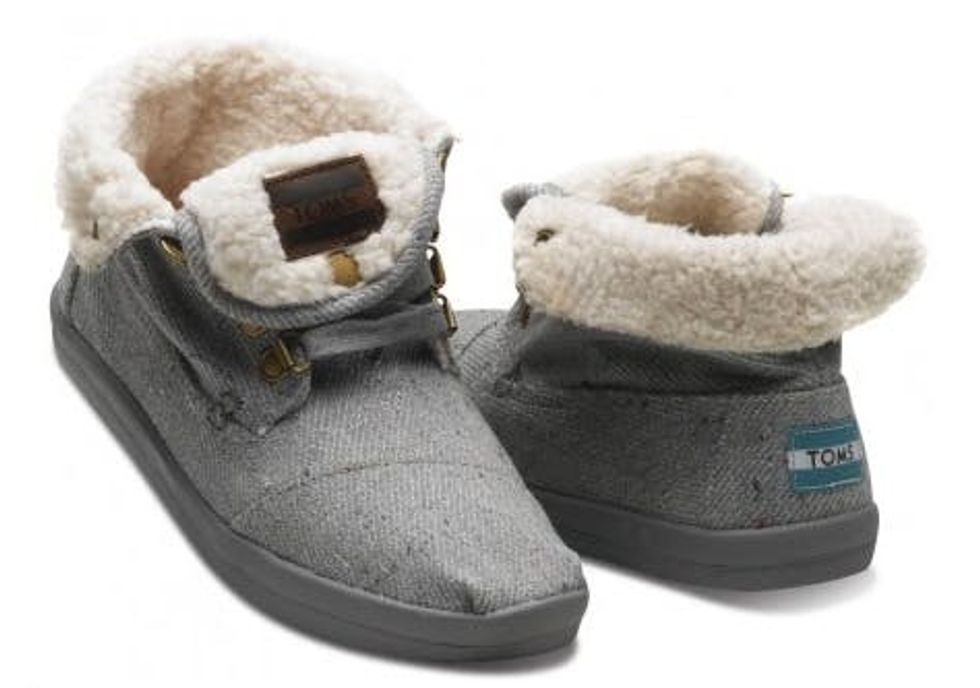 And, let's be honest: what girl doesn't love a pair of glittery shoes? TOMS has an entire line of glitter shoes made in their classic shape. We think these would be a fabulous gift for Valentine's Day (Give your Valentine a hint by sending him this link — or, heck, just go ahead and buy them for yourself. Hey, your feet need to know they are loved, too.)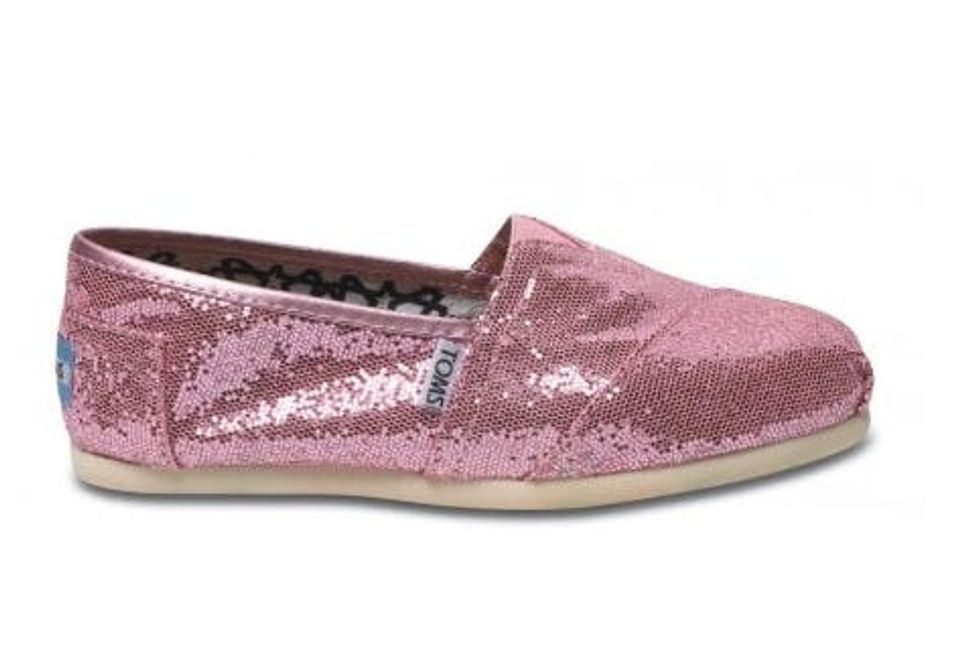 Chocolate Olive Wool Bota's
($85) and for a chic look perfect for
the Modern Gentleman
, these
Brown Waxed Twill Cordones
($69).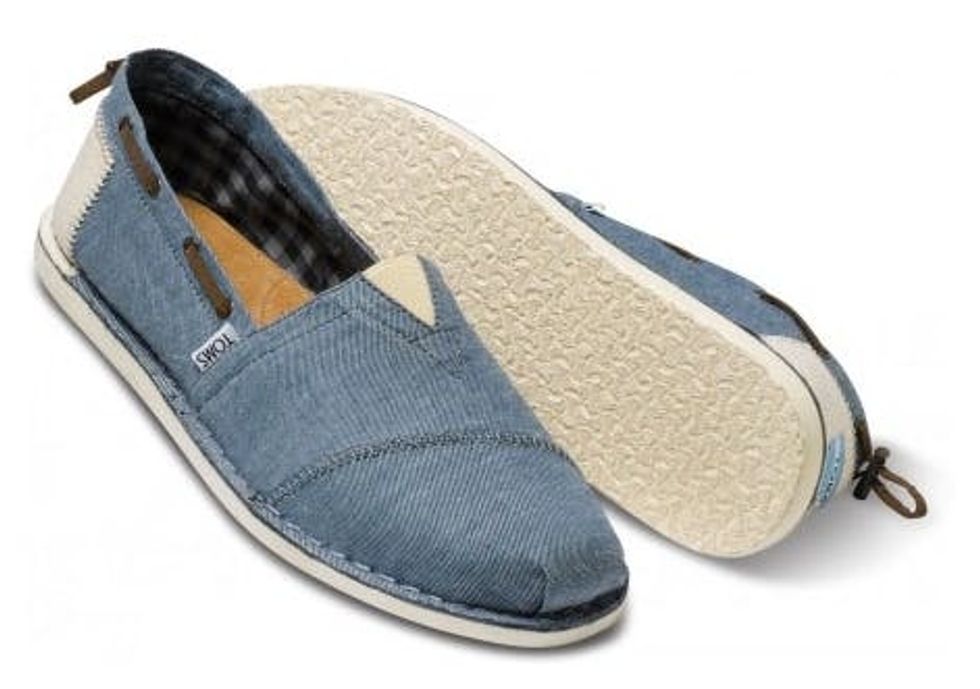 Get shopping! Take our word for it, your feet (and a needy child) will thank you. Do you own a pair of TOMS? Let us know how you like them in the comments below.
Brit Morin
Hi, I'm Brit, the founder and CEO of Brit + Co. I'm a young mom of two, tech nerd and design-inclined lady who has a zillion hobbies and curious about... just about everything! My mission from the beginning has been to unlock women's creativity and courage to try new things so that they can find the path to their true passions.
Fashion
Still haven't taken up that new creative skills you swore you'd learn this year? Or ready to take your design skills to the next level? Let's say so long to the weirdest year ever by checking those big learn-something-new goals off our perpetual to-do lists.
We've teamed up with Clorox to give you the gift of unlimited creativity now through the end of the year. Once you sign up, you can take as many of our 120+ classes as you want for FREE for one whole month!
Here's how it works:

Head to brit.co/learn and sign up for the "All Access Pass."
Use the code "CLOROXCARES" at checkout to redeem your free month of classes.
You will be automagically signed up for Clorox's email list once you redeem your free all access pass. (It's the #1 Choice for Disinfection!)
Your pass lasts one month from when you checkout. This means you have unlimited access to all the classes during that month.
This offer is valid now through December 27, 2020.
Browse our catalog to find the right class for you, tell a friend and take the class together over Zoom, or organize a 'cocktails + crafts' night with a friend in your bubble so you can learn something new together.
What are you waiting for? Time to start learning all the things!

Thanks to Clorox for making this happen! When it counts, trust Clorox.
Lifestyle