The One Product That Instantly Got Rid of My Razor Burn
Jul 12, 2017
It's summertime, AKA time to have your razors at the ready if you want to rock short shorts and barely there bikinis all season long. But by now, we're all well aware that with every shave comes the opportunity for dreaded ingrown hairs and unwanted razor burn. Not only does razor burn leave you with unsightly little red dots (eek!), but it can also be quite itchy and sore (ouch!). No bueno.
After having this issue a few too many times, I got irritated (literally) and decided to set out on the search for something that would quickly get rid of my razor burn without aggravating my sensitive skin. Enter The Buff Customized Beauty Oil ($38), just in time for my warm-weather hair removal needs.
---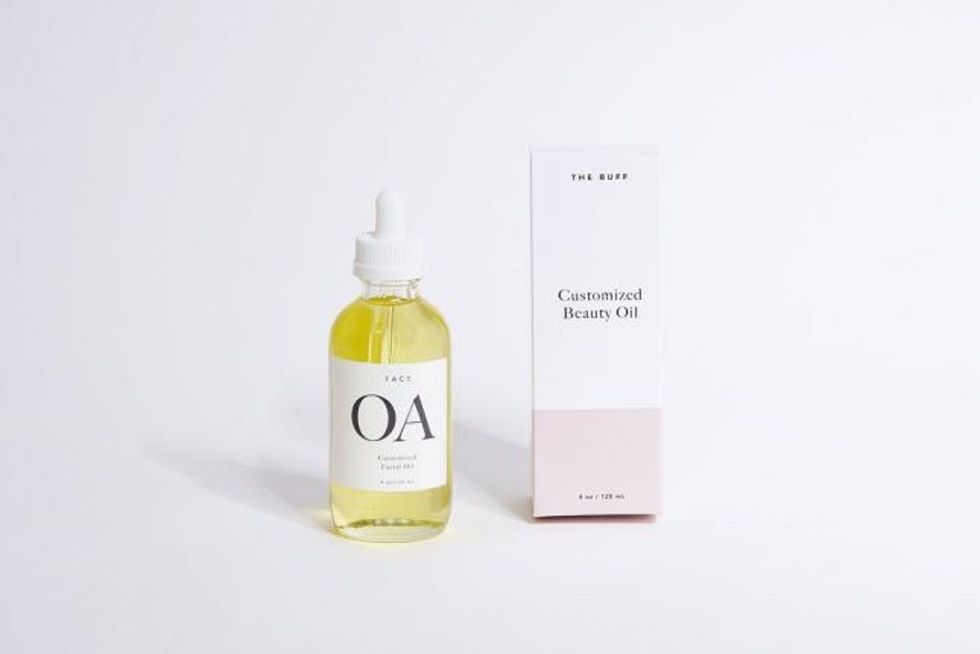 Founder Jasmine Garnsworthy started The Buff after dealing with a chronic acne outbreak that lasted her months because the harsh products she was using only intensified her symptoms. After that experience, she decided to take matters into her own hands and bring a more natural approach to curing common skin issues.
Before bed, I slathered oil on my razor burn thinking that it would just help with the dryness and ease the raw blemishes — but much to my surprise, when I woke up in the morning, those tiny, troublesome bumps were completely gone.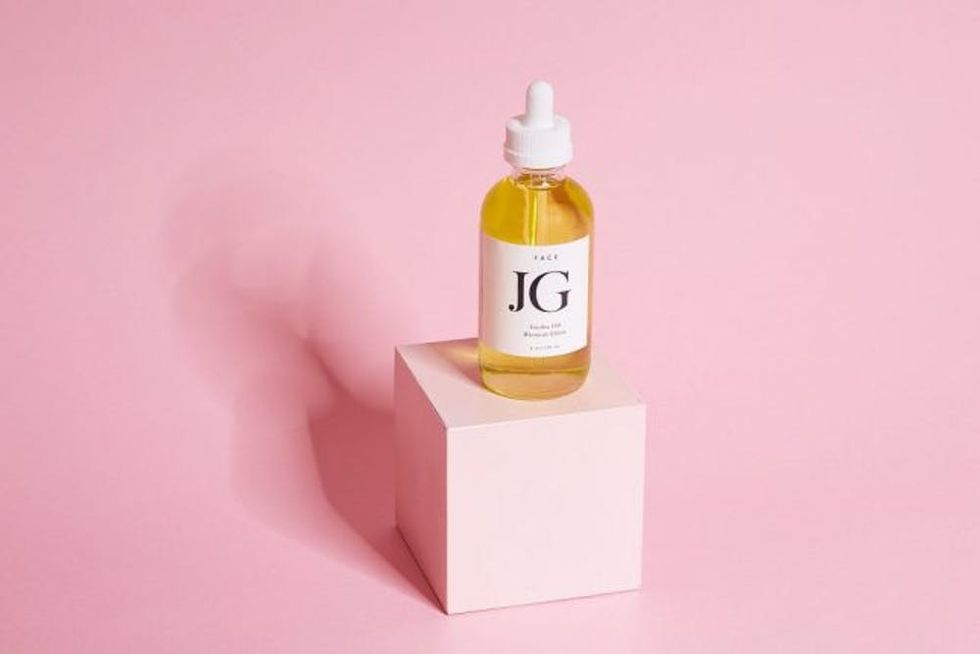 "When dealing with sensitive or afflicted skin, it's best to focus on ultra-nourishing and vitamin E-rich carrier oils such as jojoba, argan, maracuja, and chia seed oil," says Garnsworthy. "Small amounts of soothing essential oils like geranium or chamomile can also help with the redness and irritation." She notes that geranium essential oil is beneficial because it calms inflammation and features antiseptic properties that can heal razor burn without infection.
These beautiful, 100 percent cold-pressed, unrefined oils are unconventional remedies for many other skin issues beyond acne and razor burn. The Buff oils double as a leave-in hair treatment that results in a better shave (to stop razor bumps before they even begin), a cleanser and conditioner for makeup brushes, a cuticle cream, and even a makeup remover! What can't these miracle drops do?
Tweet us your favorite natural beauty remedies @BritandCo!
Kristen Bousquet
Kristen is a Massachusetts based beauty & fashion writer. Chances are if you see her, she'll be covered in makeup swatches, raving about her new favorite face mask and wearing a band tee. She also has an unhealthy obsession with her two Boston Terriers and anything buffalo chicken.
Beauty Products
More From Beauty Products
Still haven't taken up that new creative skills you swore you'd learn this year? Or ready to take your design skills to the next level? Let's say so long to the weirdest year ever by checking those big learn-something-new goals off our perpetual to-do lists.
We've teamed up with Clorox to give you the gift of unlimited creativity now through the end of the year. Once you sign up, you can take as many of our 120+ classes as you want for FREE for one whole month!
Here's how it works:

Head to brit.co/learn and sign up for the "All Access Pass."
Use the code "CLOROXCARES" at checkout to redeem your free month of classes.
You will be automagically signed up for Clorox's email list once you redeem your free all access pass. (It's the #1 Choice for Disinfection!)
Your pass lasts one month from when you checkout. This means you have unlimited access to all the classes during that month.
This offer is valid now through December 27, 2020.
Browse our catalog to find the right class for you, tell a friend and take the class together over Zoom, or organize a 'cocktails + crafts' night with a friend in your bubble so you can learn something new together.
What are you waiting for? Time to start learning all the things!

Thanks to Clorox for making this happen! When it counts, trust Clorox.
Lifestyle