Tuesday's Tech of the Week, Volume 8
Feb 28, 2012
Tuesdays equal tech at Brit, and here's our latest installment. This week's roundup of some of our favorite tech tidbits from around the web includes some useful and well-designed iOS apps, one of the coolest fireplaces you'll see, and a hilarious, guy-focused website with a familiar purpose. Read on for this week's picks.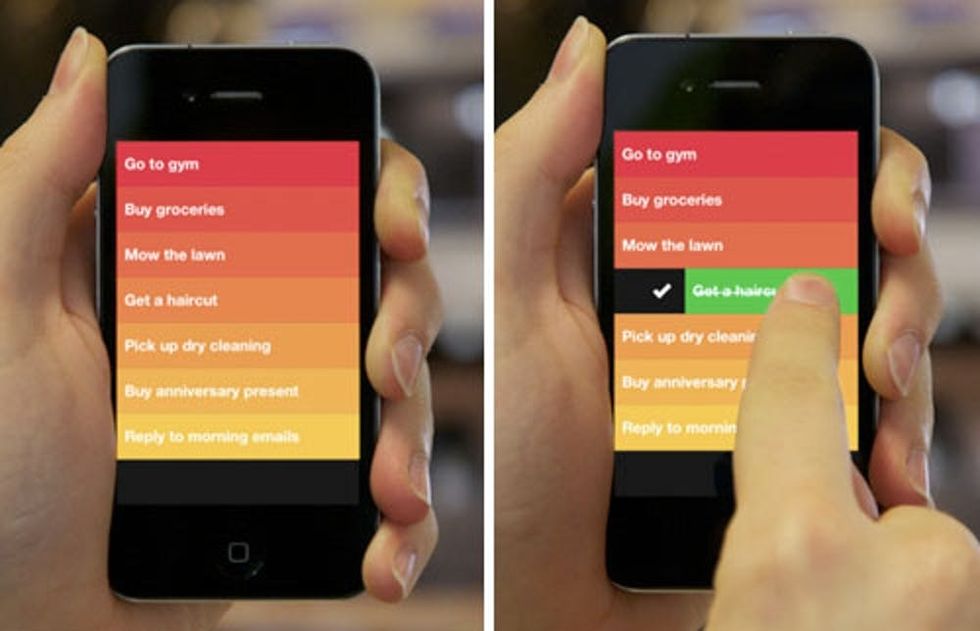 ---
1. Clear for iPhone: In a complex and crazy world, a bit of simplicity and order is always welcomed. Clear, a new, simple, clean list app for the iPhone makes it easy to keep track of your to-do list, your shopping list, even your life-goals list. A color-coded heat map assigns different list items priority, and a simple UI (swipe to cross out, pinch to make changes) keeps your list up-to-date and useful.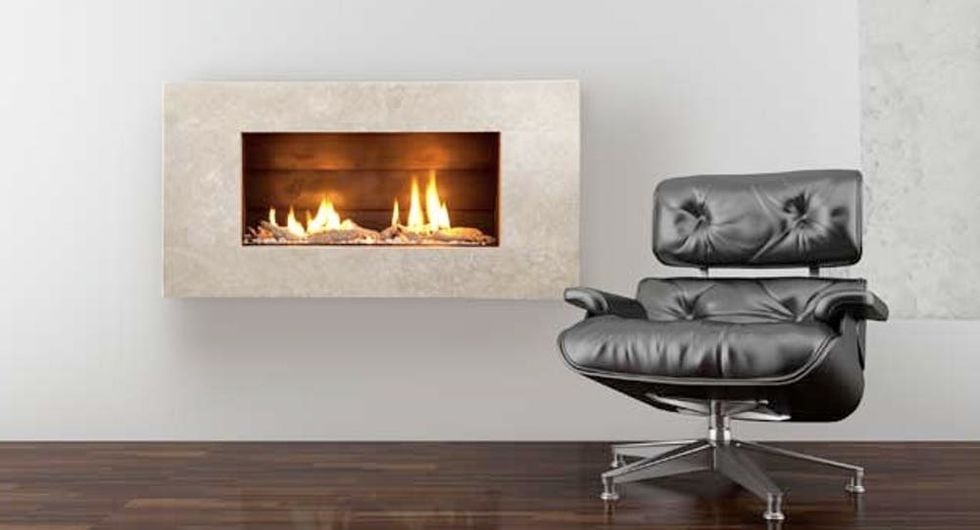 2. Escea Indoor Gas Fireplace: First, fireplaces were functional: they heat the home and often served as a food preparation method. Then, they were decorative, too (see: Christmas stockings and other mantlepieces). With the new ST900 gas fireplace, they've become efficient, using 1/3 less energy than a similar gas fireplace, and can fit just about anywhere; this model's slim profile makes it easy to fit into even the most modern home. These fireplaces come in a range of colors and styles and require a natural gas line and direct ventilation.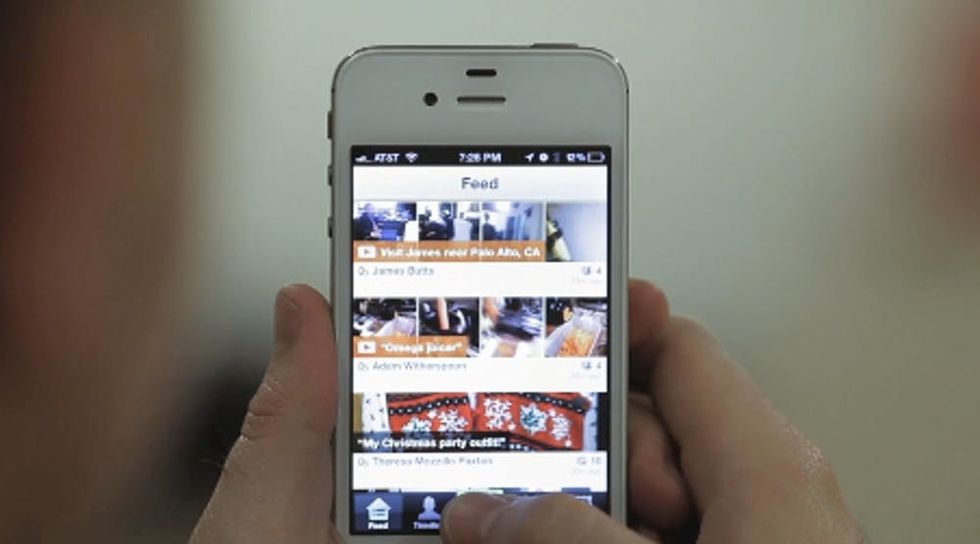 3. Color for iPhone: Color (the app, not the run) has managed to reinvent itself, and is now a fast and easy way to share your current experience with friends and family anywhere. The app allows you to broadcast 30-second live video clips from your iPhone, and up to 5,000 people can tune in via your own landing page on color.com, the Facebook news feed, or by using Color on their iPhone (a bonus: friends with the app willl receive a notification before you begin your broadcast). Movies don't include sound or editing — what you see is what you get. You can add a caption to your video once you're done filming, and it'll automatically save to your phone for future viewing.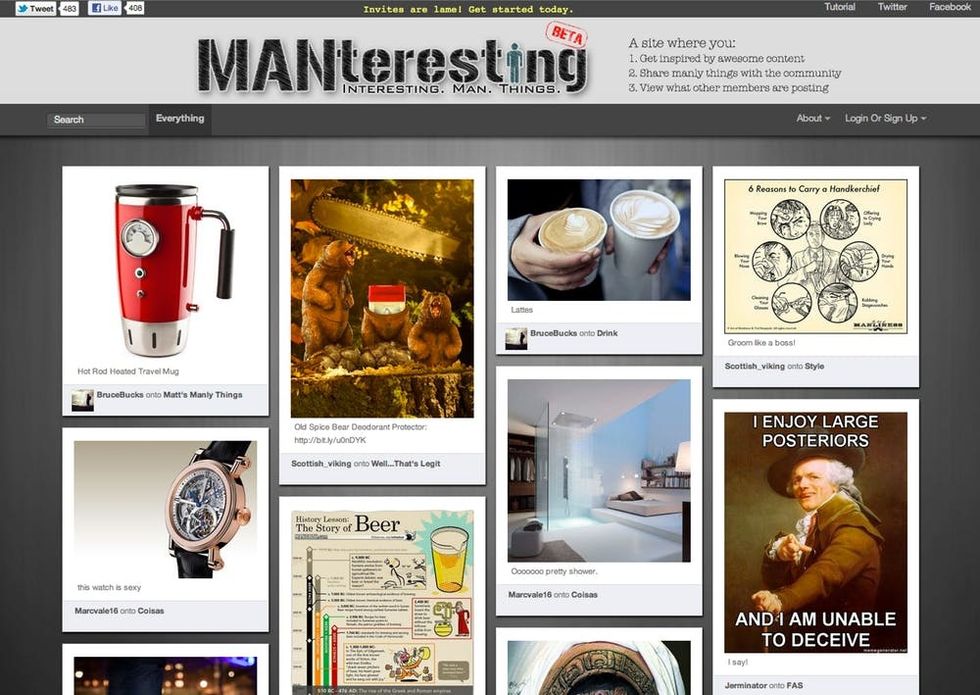 4. Manteresting: Move over Pinterest, there's a new guy in town. Manteresting is all about "Interesting. Man. Things." The site provides a forum (with a manly dark gray background, of course) to bookmark interesting products, images, and other web content that appeals to guys. Instead of "pinning," you "nail" images. Instead of "boards," users create "workbenches." The concept isn't original, but the graphics and colors are decidedly more masculine than others, creating a potentially appealing alternative for manly men looking for a visually-pleasing bookmark site.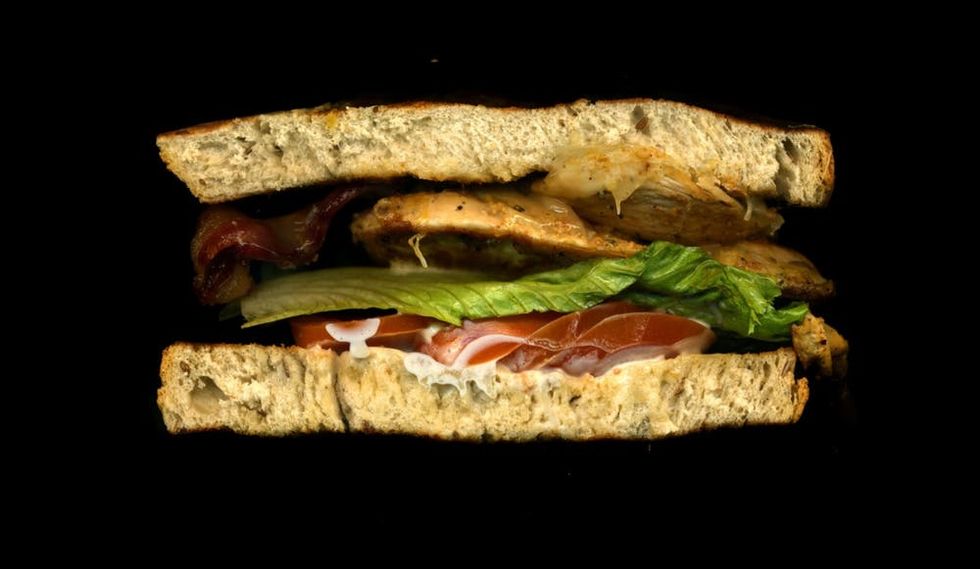 5. Scanwiches: Who doesn't love a good does of delicious-looking food photography? Who doesn't love a sandwich? We certainly can't resist either (as evidenced by this week's recipe round-up of 12 recipes inspired by sandwiches). Here's an interesting twist: the Scanwiches project, a collection of sandwich images cleverly cross-sectioned and scanned instead of traditionally photographed. The result is a neatly-stacked and delicious looking image of sandwich ingredients arranged as they would look on your plate. Included sandwiches hail from popular restaurants like Katz's Deli in New York to inspired creations from any kitchen.
Anything awesome on your tech radar this week? Let us know below, or find us on Twitter.
Tech