Would You Try Hollywood's Hottest New Haircut?
Mar 04, 2015
Ladies with shaved hair is nothing new. Often referred to as the "Skrillex" haircut after the musician who rocks a similar style, the look we're used to seeing usually involves half a head of shaved hair along one side. But as the red carpet season came and went, we unexpectedly saw a new version of shaved hair emerge. Rather than a full-blown side shave, leading ladies like Rosamund Pike opted to keep the hair long on top with a shaved look underneath — AKA, the undercut.
While the look has been popular in the men's department for a while, it's only recently beginning to make its way over to the ladies' side. These superstar strands just might inspire you to try the edgy new trend.
---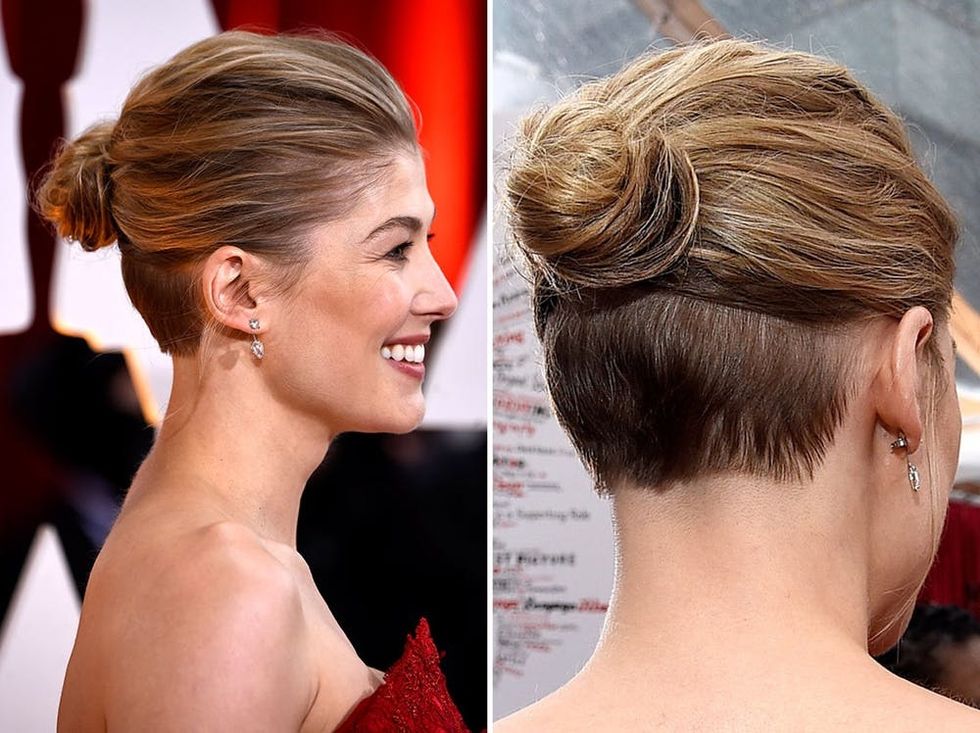 Rosamund Pike: Definitely the most subtle undercut, Rosamund's style is pretty much undetectable from the front or when her hair is left down. If you want to try the look out but don't want anything too crazy, this is the perfect place to start. (Photos via Kevork Djansezian/Frazer Harrison)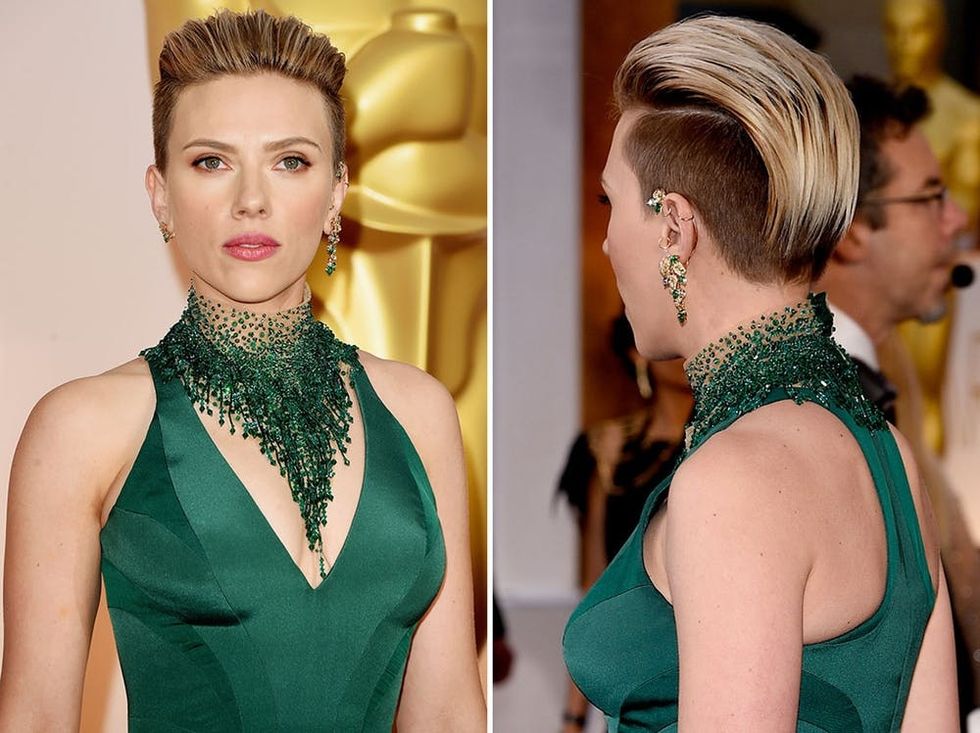 Scarlett Johansson: On the opposite end of the spectrum lies the much-discussed new 'do that Scarlett Johansson debuted at this year's Academy Awards. There is definitely no hiding this one. Only opt for this option if you're really ready to commit. (Photos via Jason Merritt/Getty)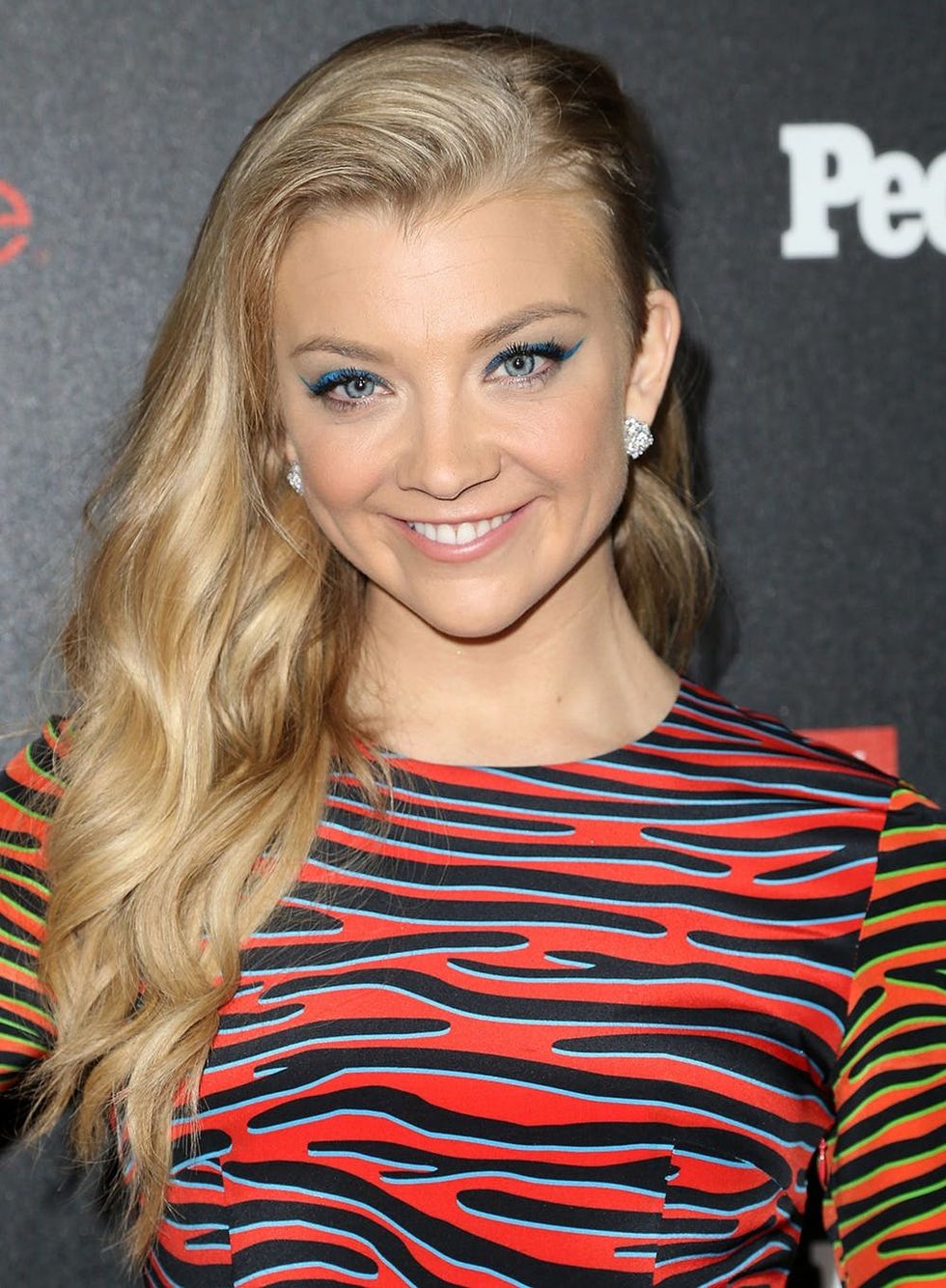 Natalie Dormer: Slightly ahead of the curve, the Game of Thrones and Hunger Games actress showed off a totally half-shaven head during award season last year. A year later she's still sporting the style (because you know, hair takes awhile to grow back), but these days she's rocking a slightly less dramatic version of the 'do, which can be totally hidden when she lets her hair down. (Photo via Frederick M. Brown/Getty)
Are you a fan of the undercut? Which version do you like best? Share with us in the comments below.
Cortney Clift
Cortney is the senior writer and special projects editor at Brit + Co. She typically covers topics related to women's issues, politics, and lifestyle. When she's not buried behind her computer you'll find her exploring New York City or planning her next big adventure.