9 Tips for a Vintage Dinner Party With a Modern Twist
Nov 14, 2016
'Tis the season… for holiday parties! From Friendsgiving to Christmas to New Year's and everything in between, it's time to let the festivities begin. As your social calendar fills up, you may find yourself in the hosting spotlight. So, why not look to the past to throw a dinner party for now. We've partnered with Vintage Charm™ Inspired by Pyrex® to provide nine tips on how to put a modern twist on some retro traditions.
What to Drink
---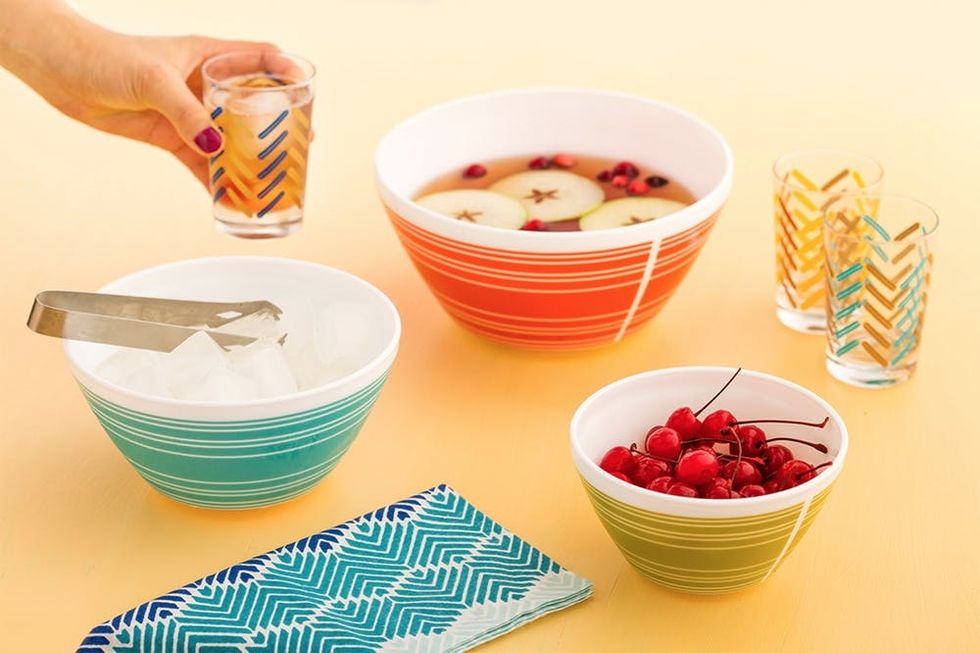 1. Craft a Punchbowl Bar: Make a large, party-size serving of an old-school cocktail. You can put a twist on the whiskey-based Manhattan by adding some seasonal fruit juice and garnishes to pump up the serving size, but keep alcohol content to a minimum. The Vintage Charm™ Inspired by Pyrex® Memory Lane 3-pc Mixing Bowl Set is perfectly on point for your retro party and is great for displaying garnishes, ice and punch.
2. Bling Out a Bar Cart: For those of you who like a stiffer drink, make sure you have a bar cart on hand for a shaken martini or scotch on the rocks. Make your bar one of the best on the block with a mix of glass decanters, blinged-out, gold barware and your newly etched glasses. Provide mixers, vermouth and bitters so your guests can craft a cocktail of their very own.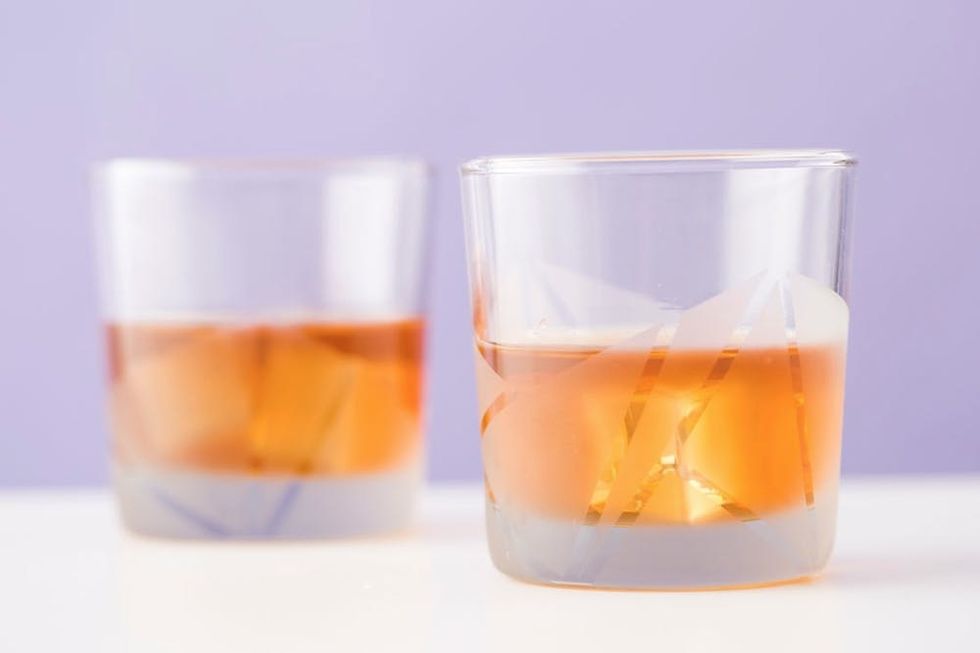 3. DIY a Custom Set of Etched Glasses: Kick those cocktails up a notch with some DIY-etched designs. Rather than scouring the thrift store for a perfectly matched set of cocktail glasses, you can make your own! Add a custom monogram for all of your guests or embellish them with some modern, geometric designs. With six easy steps, you'll definitely be the toast of the town.
What to Eat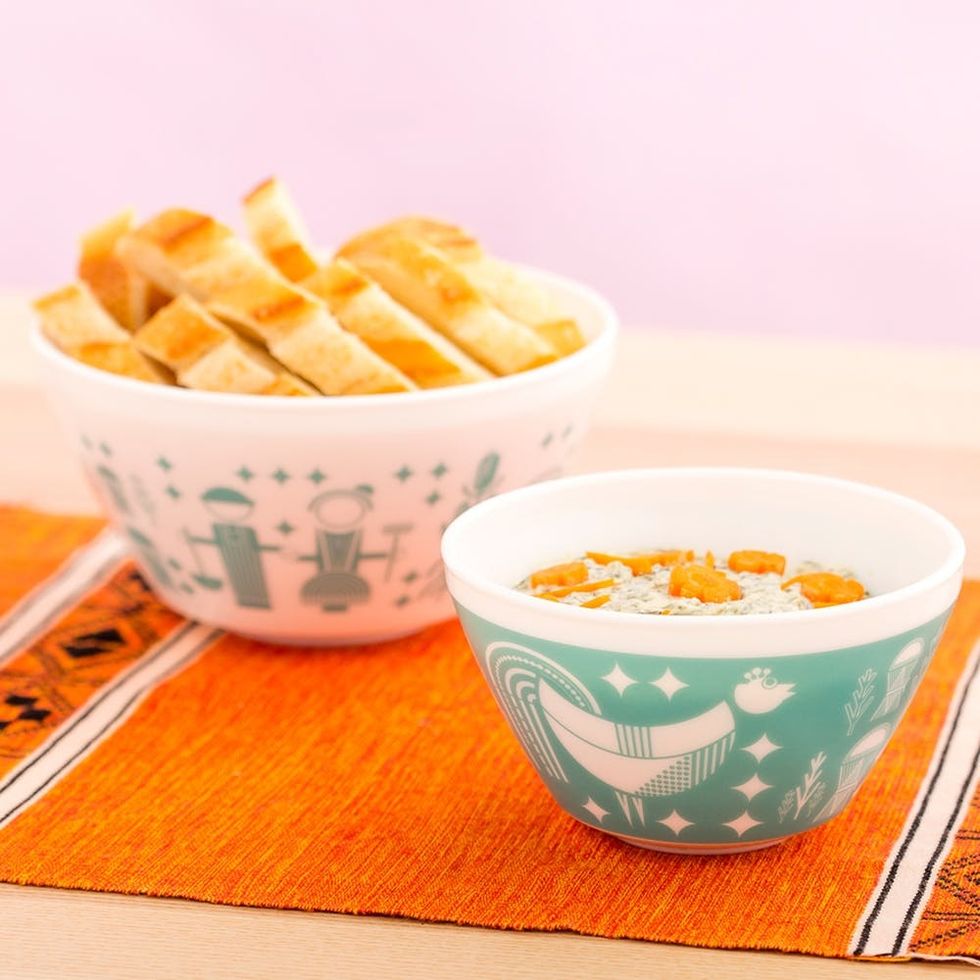 4. Set Out Some Cream Cheese-BasedAppetizers: From cheese balls to dessert salads, the fifties and sixties were definitely an interesting culinary time. Pay homage to these traditions, but take it to the present day with some spinach and artichoke dip. As long as there's cream cheese AND sour cream, you're good to go. Be sure to pay attention to the details and snag some of these amazing Rise 'N Shine Vintage Charm™ bowls. The details are so adorable and vintagely on point. The best part is that they're incredibly affordable and come in multiple different patterns, making me want to have a set for myself and all of my friends. Add these to your holiday shopping list ASAP— they're great for your mom, aunt, sister and bestie, and even make great hostess gifts.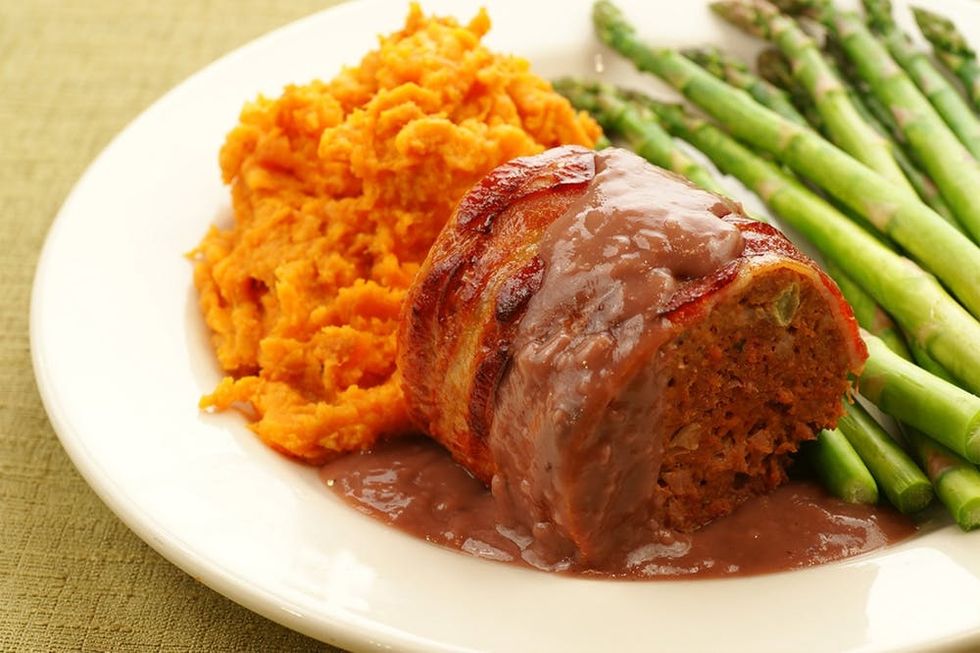 5. Elevate Your Meat and Potatoes: Take your meat and potatoes to a new level with a bacon-wrapped meatloaf and mashed sweet potatoes. A dinner like this combines some throwback favorites into one, while updating it for a modern palate. (Photo via Getty)
6. Don't Forget About Dessert With Pineapple Upside Down Donuts: Make sure you provide a well-rounded dinner and don't forget about including a sweet end to your perfect meal. Put a twist on the traditional upside-down cake with donuts, instead of slices.
What to Wear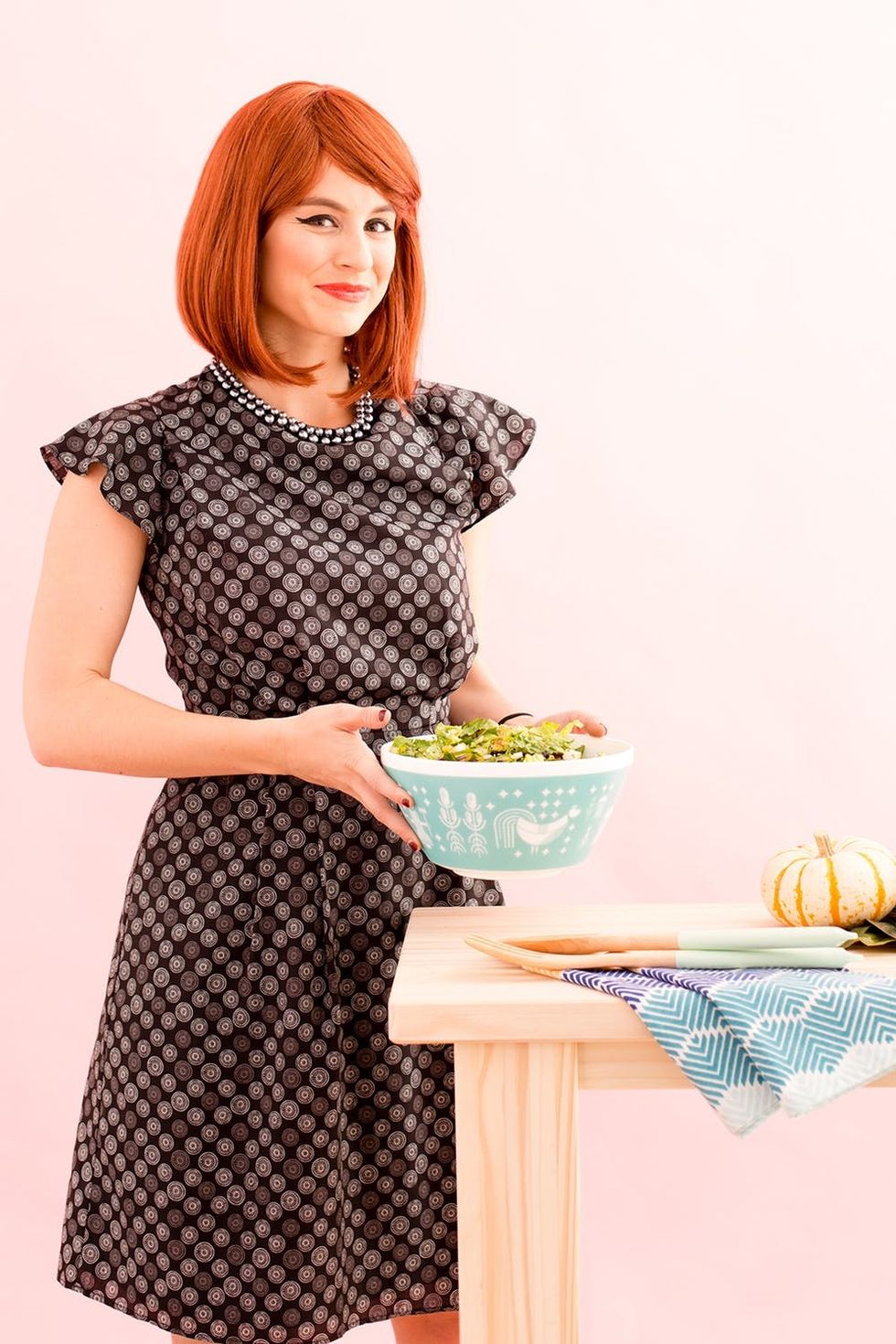 7. Get Your Hair Did: If you have the time, go all out with a twisted updo. All you need is a ton of curls, pins and plenty of time. You'll be looking so classy, your guests won't know what hit them. No time to do your own 'do? Don a retro-styled wig instead!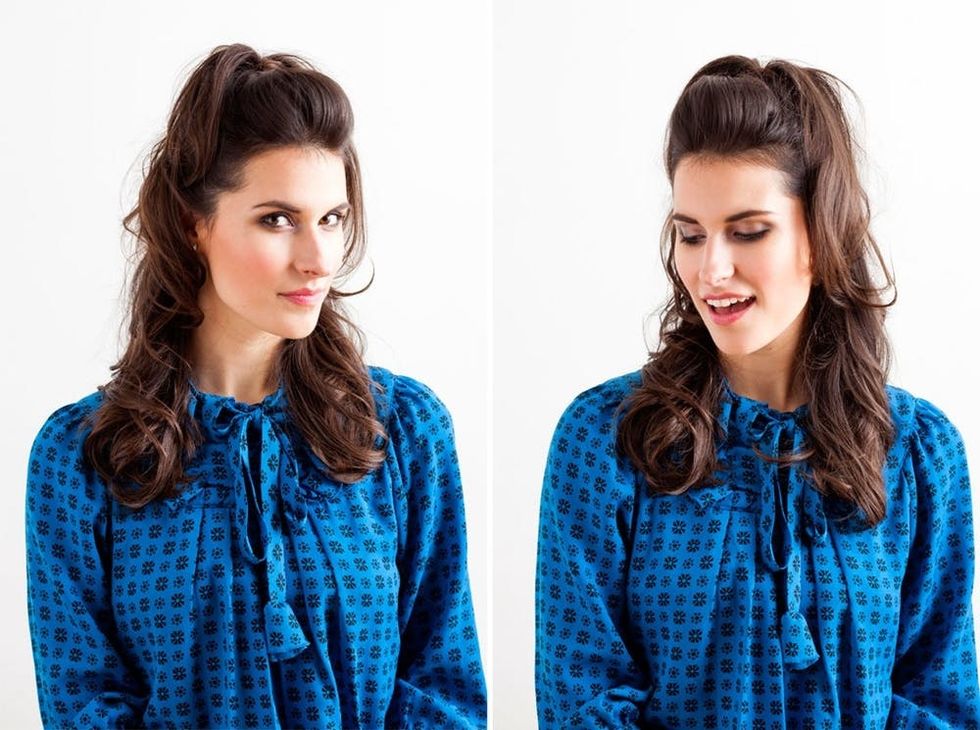 8. Prepare Your Smoldering Looks: Cat eyes and cherry red lipstick are a defining look of the mid-century, but why not mix it up with some smoldering smokey eyes, heavy contouring and just-bitten, berry-stained lips? Need more inspiration? Get more tips here.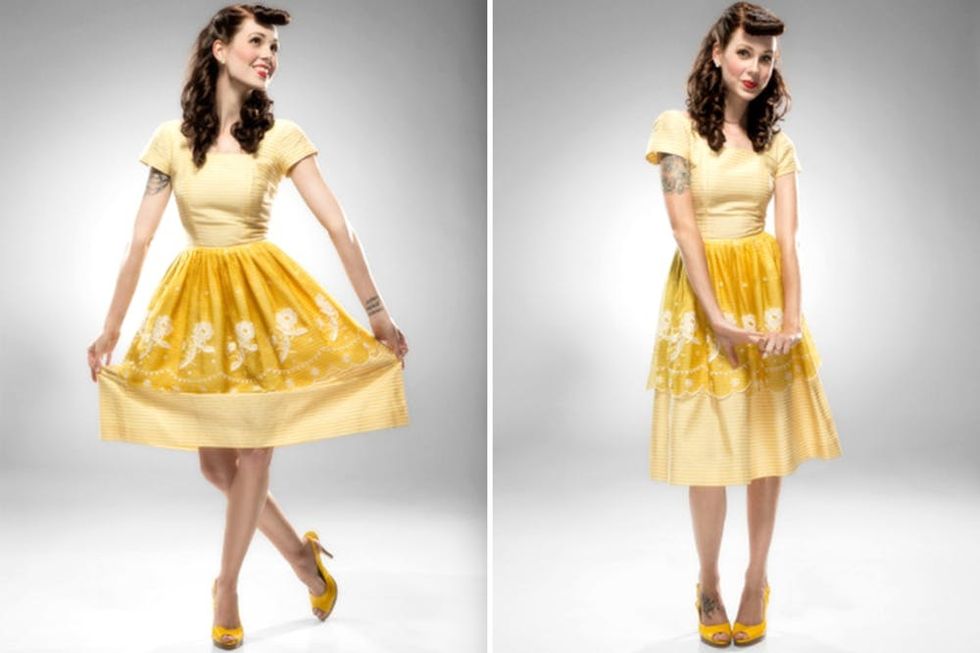 9. Dress to Impress: When picking your outfit for the night, it's always fun to check out your local secondhand store for that perfect retro piece. But you don't always have to hit up the vintage store. Try pairing a cap-sleeved fitted shirt with an A-line skirt. (Photo via Getty)
Now that we've taken some of the guesswork out of your holiday party planning, time to get started on your guest list.
For more holiday hosting inspiration, check out our Pinterest page.
Lindsay Saito
As a Creative Content Producer at Brit + Co, Lindsay is a mover and shaker—cooking, crafting and creating—all day, every day. While away from the office, you can find her adventuring, looking for magical moments and eating tacos.
Food Adulting