22 Wonderful Ways to Rock Watercolor
Aug 07, 2013
And when we say "rock watercolor," we mean in your home as well as on your person. Painterly watercolor-style patterns have been popping up everywhere we look, so it's only natural that we round a few of our favorite examples up for you to check out. From hot shoulder-less dresses to playful DIY postcards, here are 22 ways to hop on board the watercolor train.

---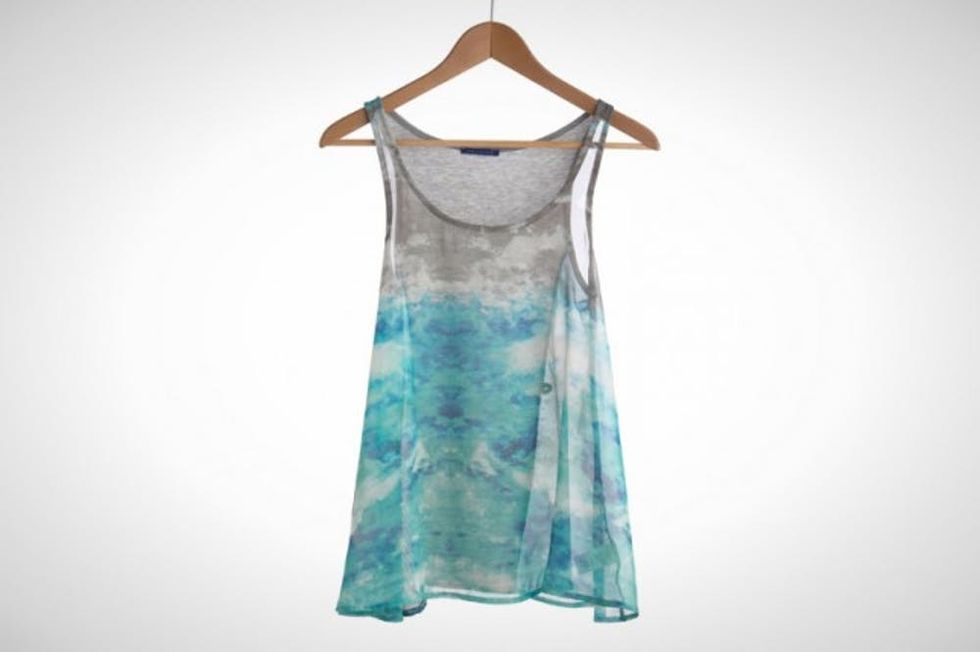 1. Seashore Top ($28): Perhaps this is what a modern day Sally would wear to sell her seashells by the seashore?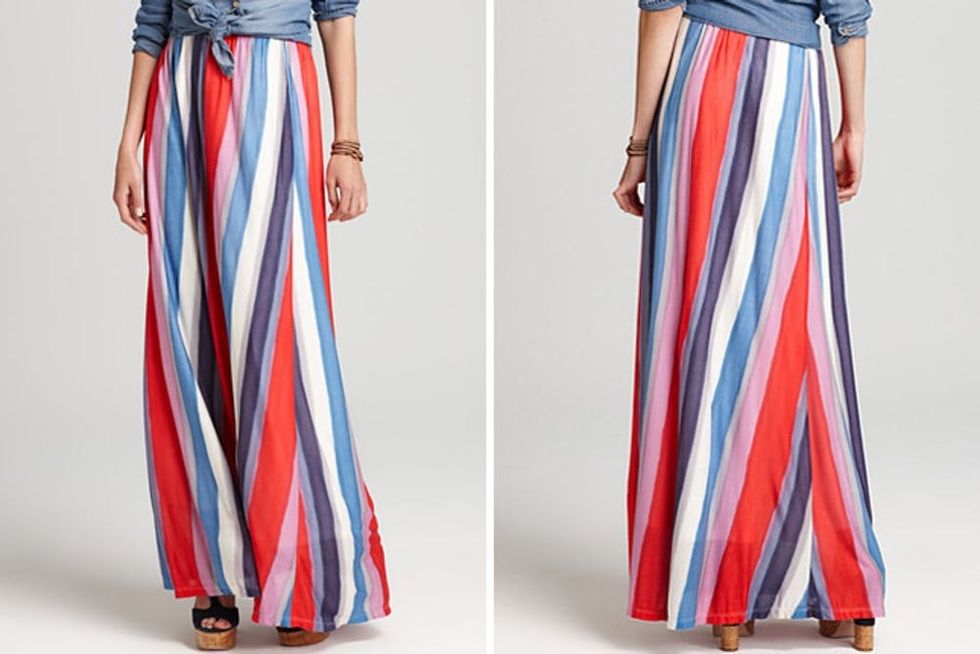 2. Watercolor Stripe Maxi ($138): These sheer stripes bring to mind nautical style, but with a little bit of romance. Add this to your list of maxi skirt awesomeness.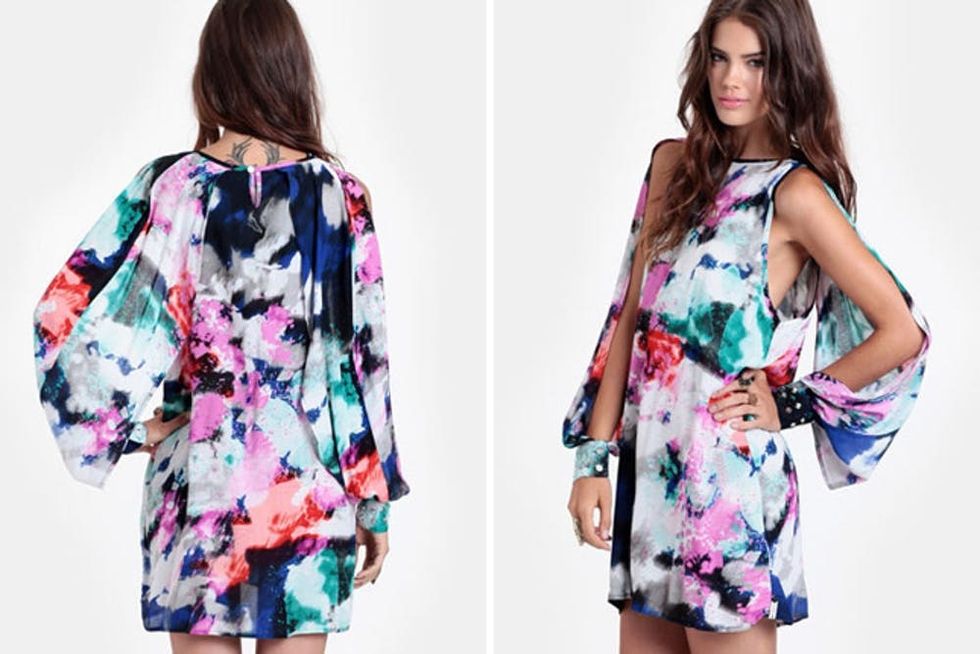 3. Poison Dress ($104): Cue Bell Biv Devoe, 'cause that girl is poisonnnn. I mean, how could we not reference such an iconic early '90s track?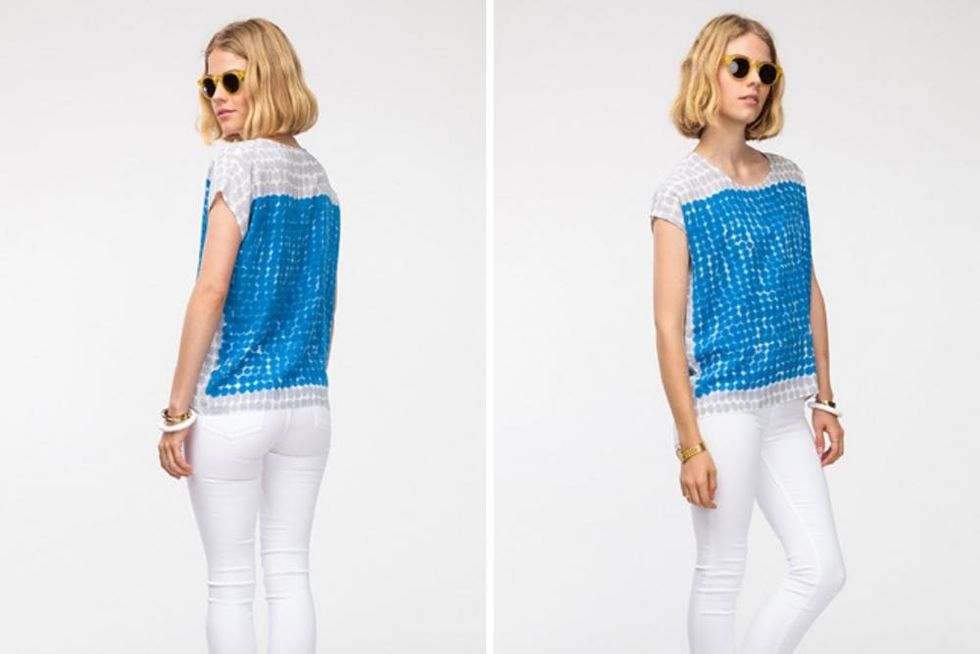 4. Scale I Tee ($155): This cool number is a seriously modern take on mermaid or fish scales, and we love the pairing with white skinnies.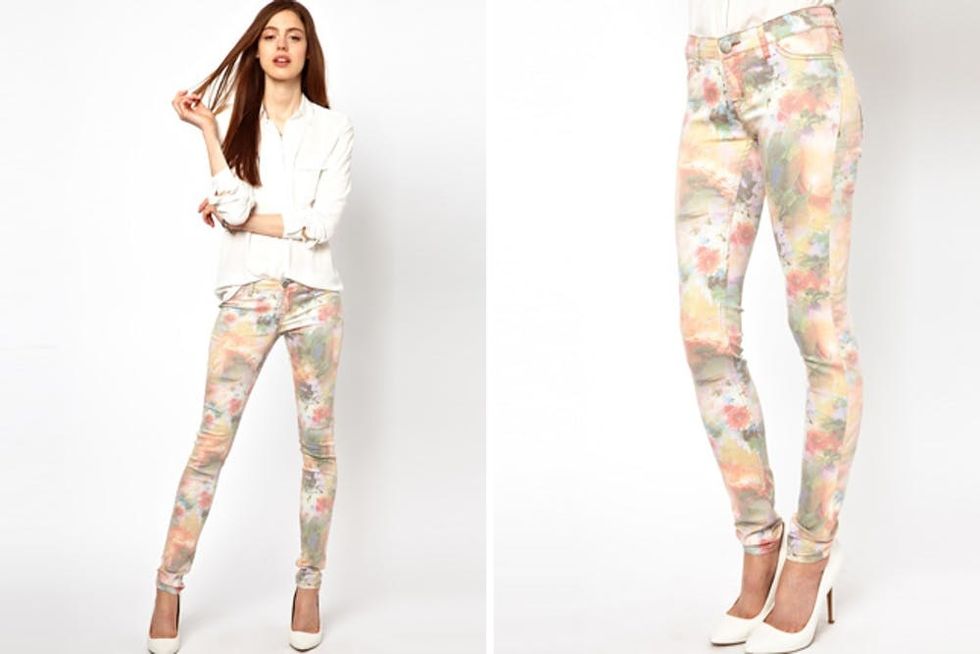 5. Painted Flower Skinny Jeans ($60): Speaking of skinny jeans, what do you think of these floral ones? Awesome floral pattern or too much?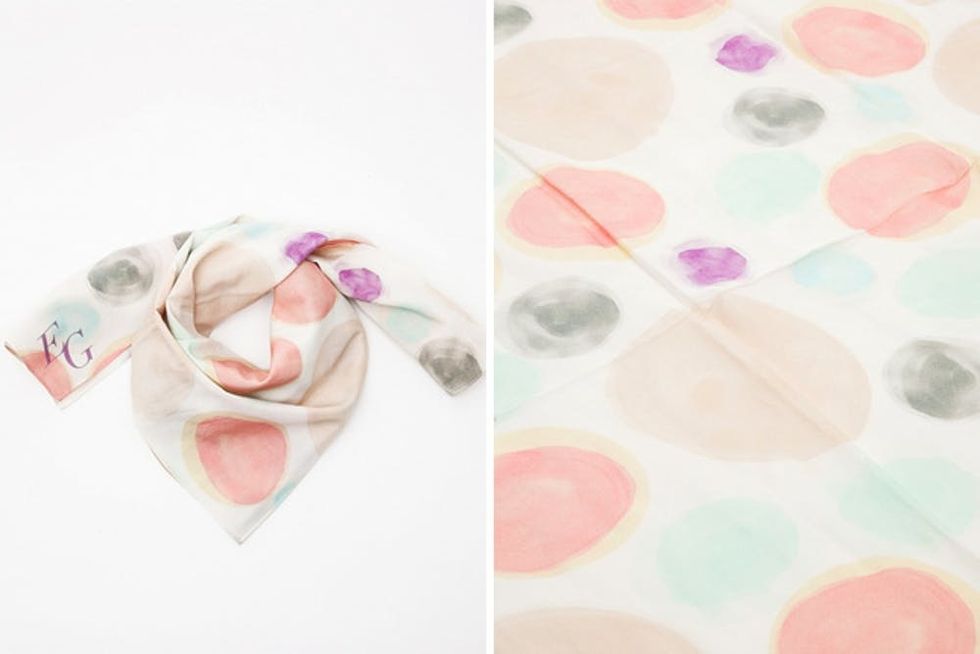 7. Sherbet Scarf ($75): These watercolor polka dots scream summer scarf to us, and we love the idea of turning it into a necklace or head scarf for those hot August nights.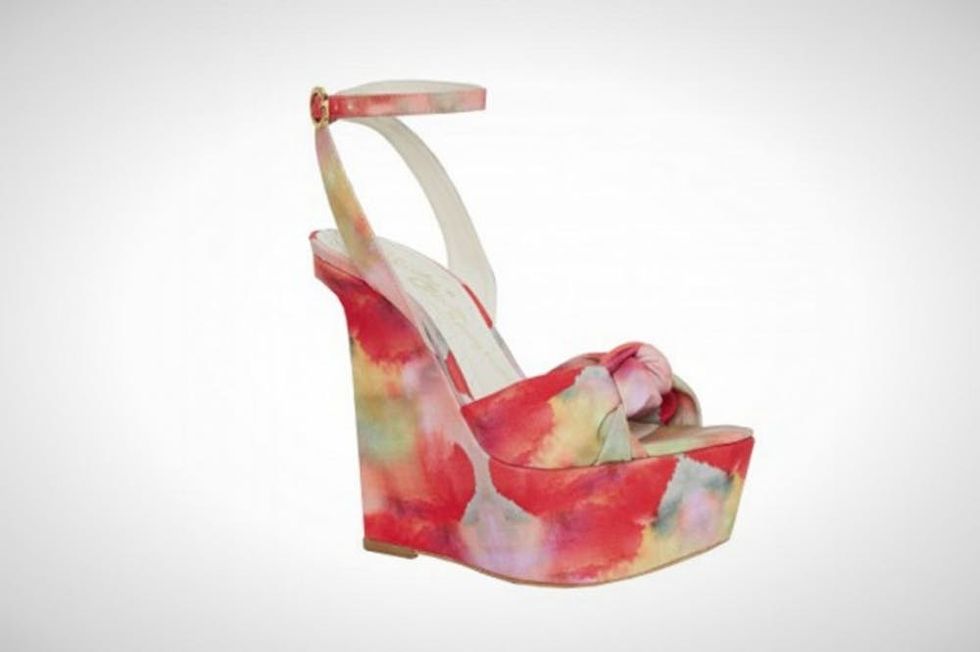 8. Ilise Watercolor Printed Faille Wedge ($130): When in summer wedding style doubt, you can always turn to the wedge. This vibrant option would look great with just about any colorful dress.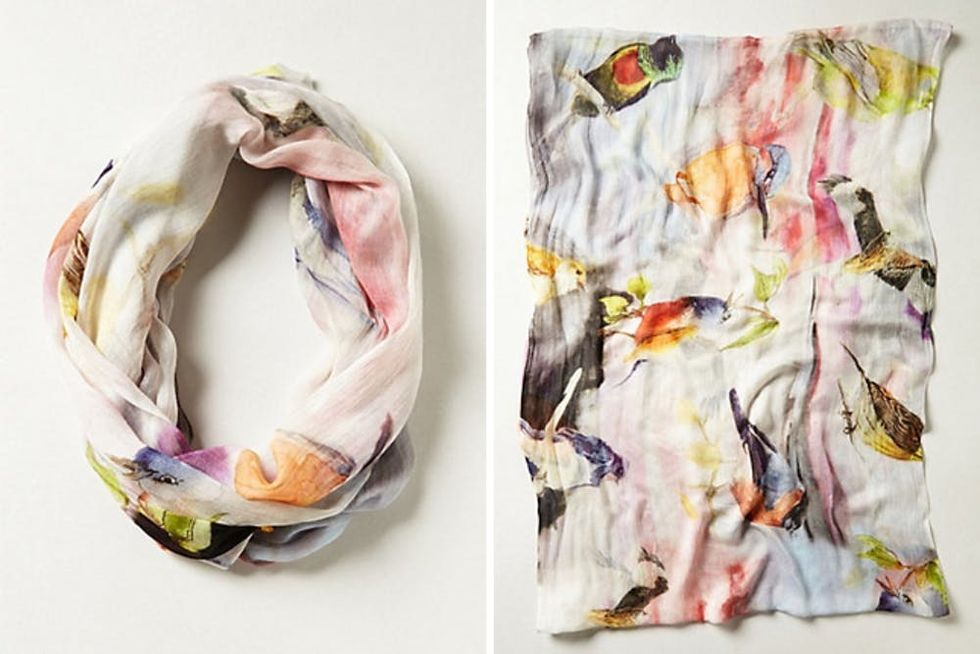 9. Avian Watercolor Infinity Scarf ($30): Um… put a bird on it? We love when scarves have secret prints when unrolled.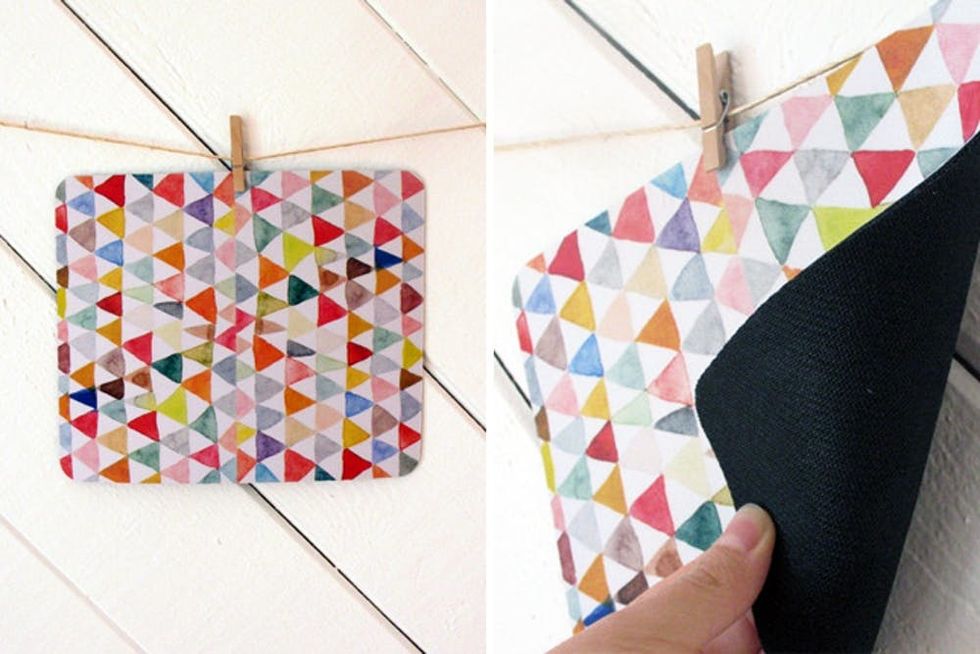 10. Watercolor Triangles Mousepad ($12): See? Mousepads can be stylish. We dig the sort of wonky triangle print seen above.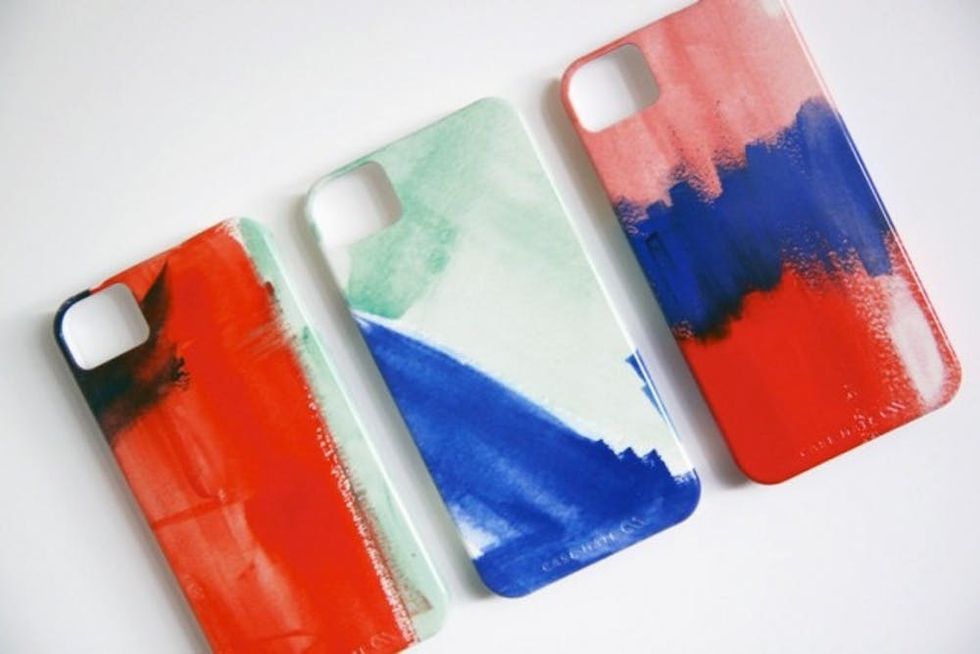 11. Smartphone Case ($40): And, obviously, your smartphone needs to get in on this action. These are sort of like Rothko paintings in hyper-color, don't you think?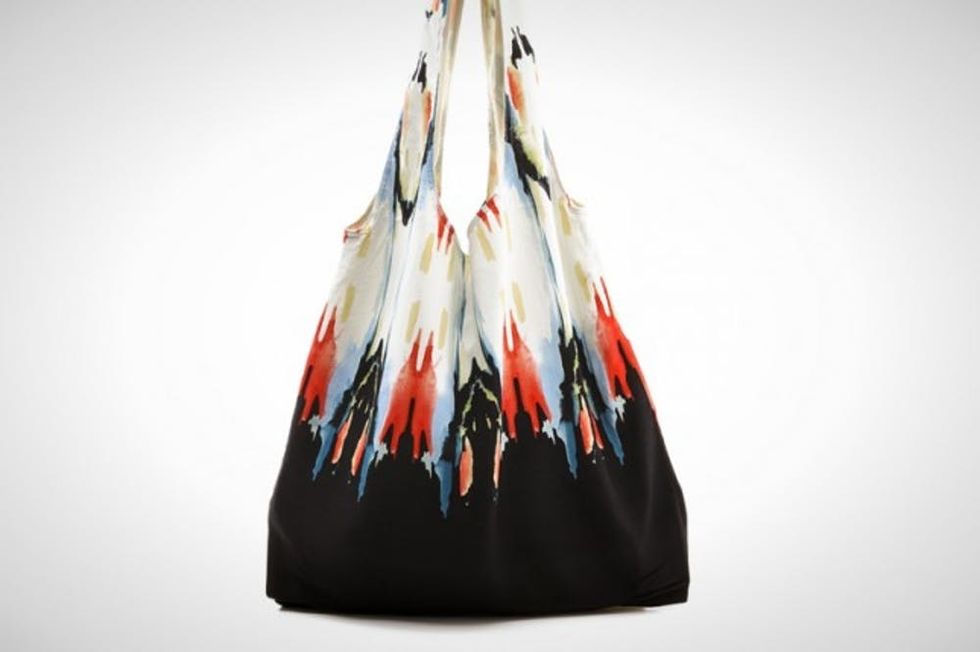 12. Twelth St. Tote ($68): This beautiful Cynthia Vincent tote is definitely a grocery tote fit for a fashionista. If it's big enough to double as a weekender, we're totally on board.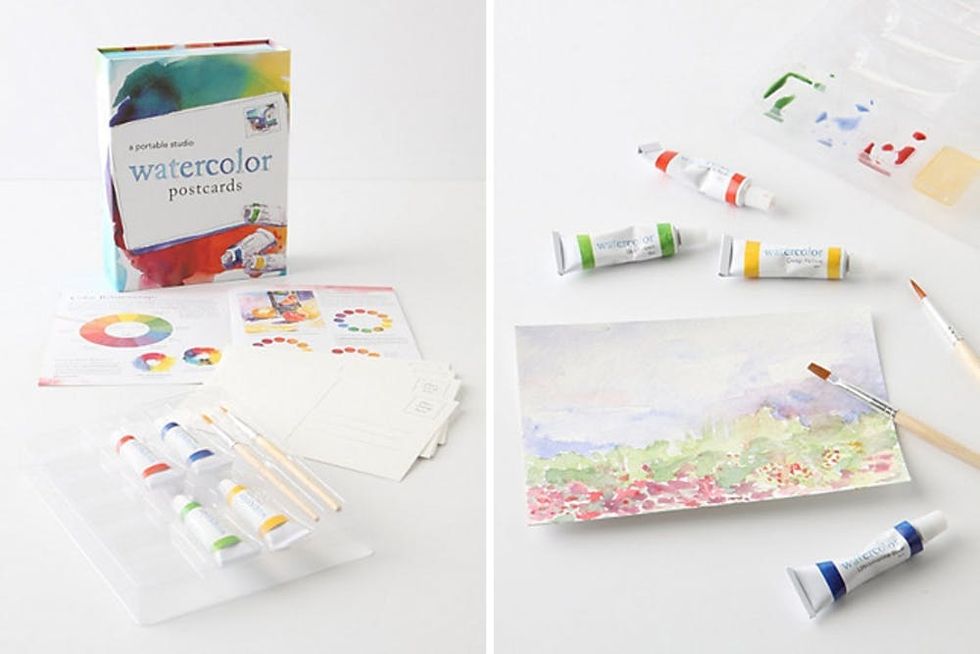 13. Watercolor Postcards ($20): A DIY watercolor kit? Don't mind if we do! This kit's got everything you need to make a bunch of unique postcards, including tips on mixing colors.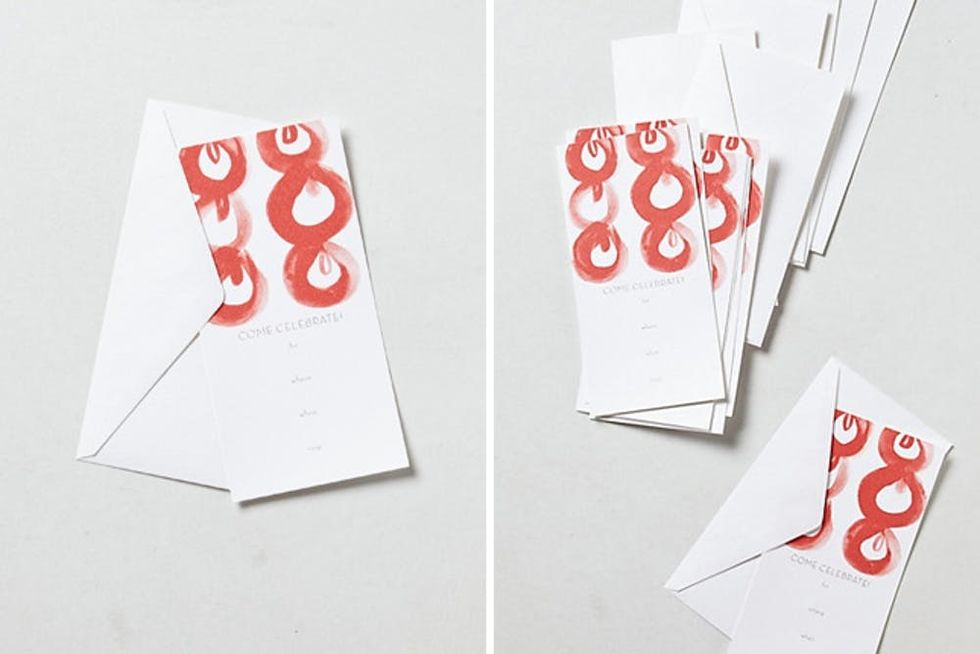 14. Watercolor Party Invites ($18): These invites work for just about any occasion, and you could easily customize them a little bit more with your own watercolor handiwork.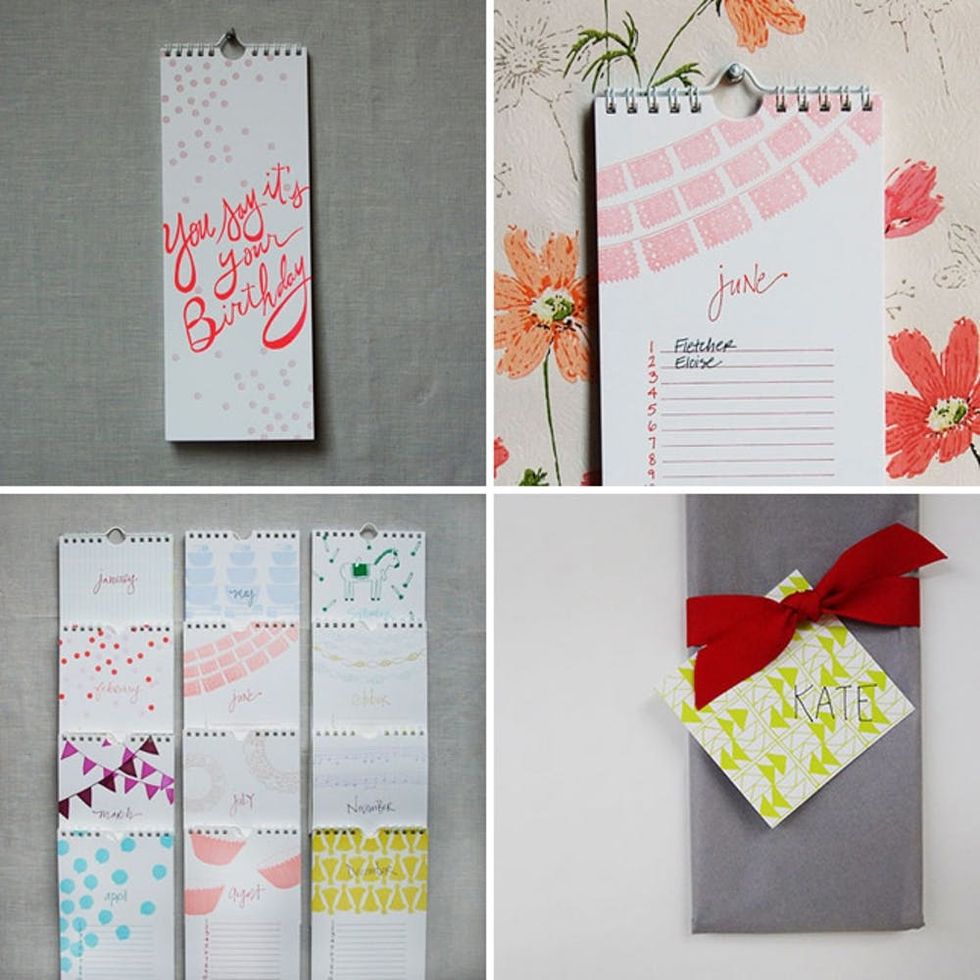 15. Birthday Calendar ($30): We know that Facebook is probably your go-to when it comes to remembering friends' birthdays, but we love the look of this birthday calendar as functional wall art.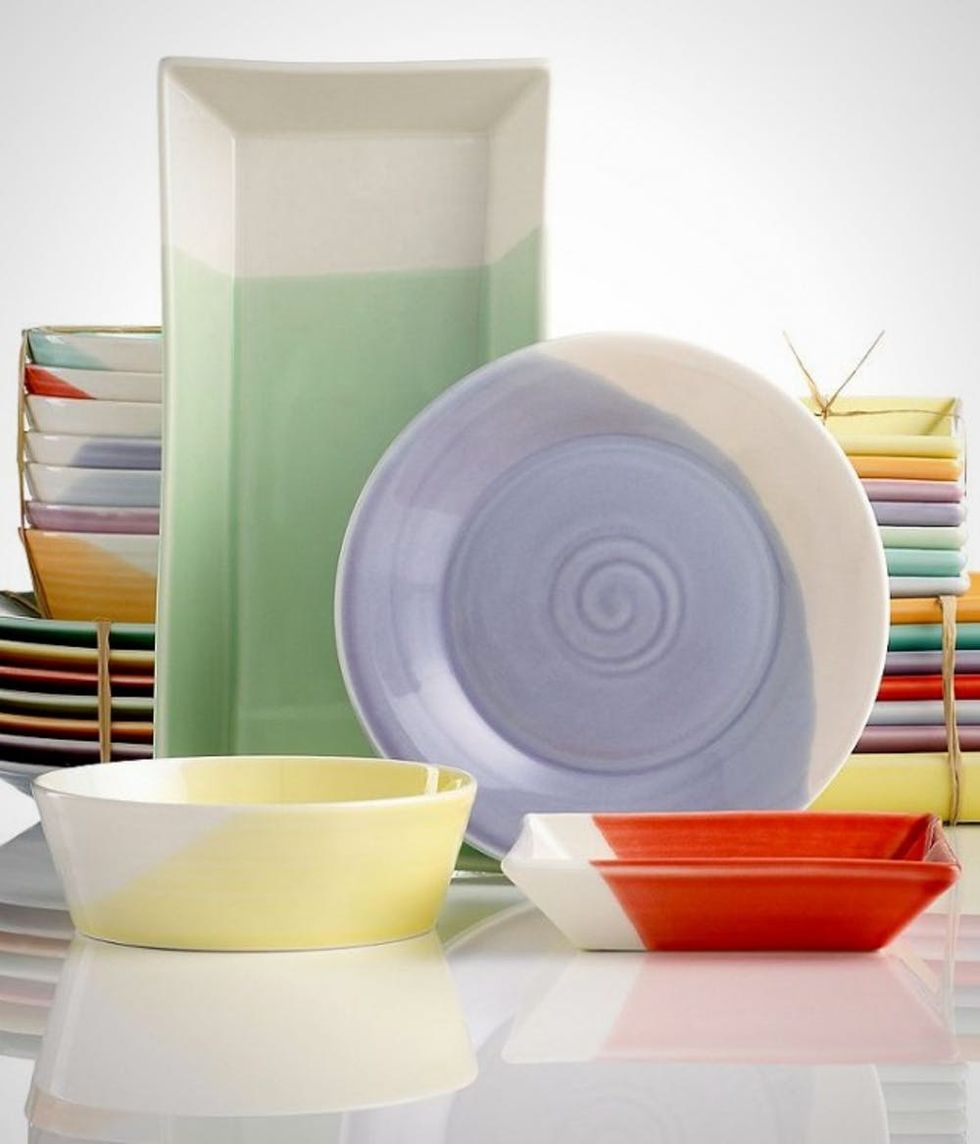 16. Royal Doulton Dinnerware ($30 and up): Color block your dinnerware! This cool set of dishes is sort of like a sheer take on the color block trend – each dish looks like it was dipped in a watery paint wash.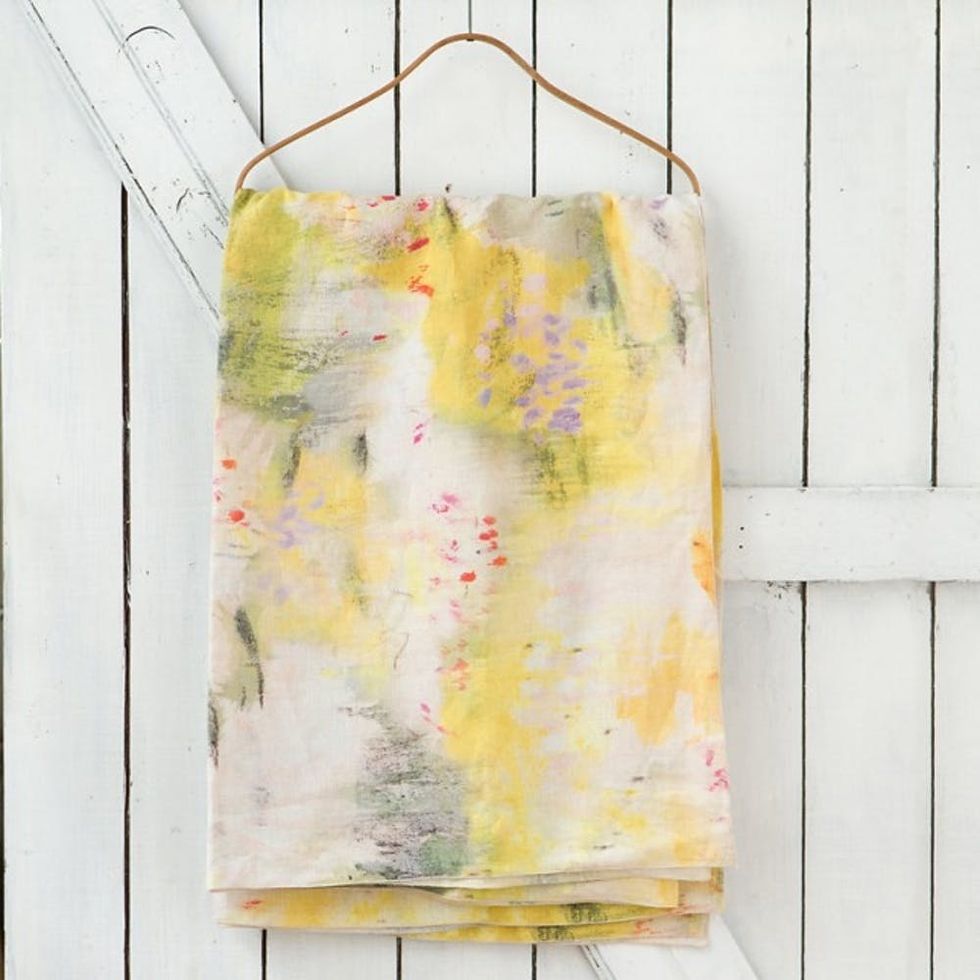 17. Impressionist Tablecloth ($298): Don't you kind of want to wear this tablecloth? The soft yellows and pops of purple and pink are perfect for summer.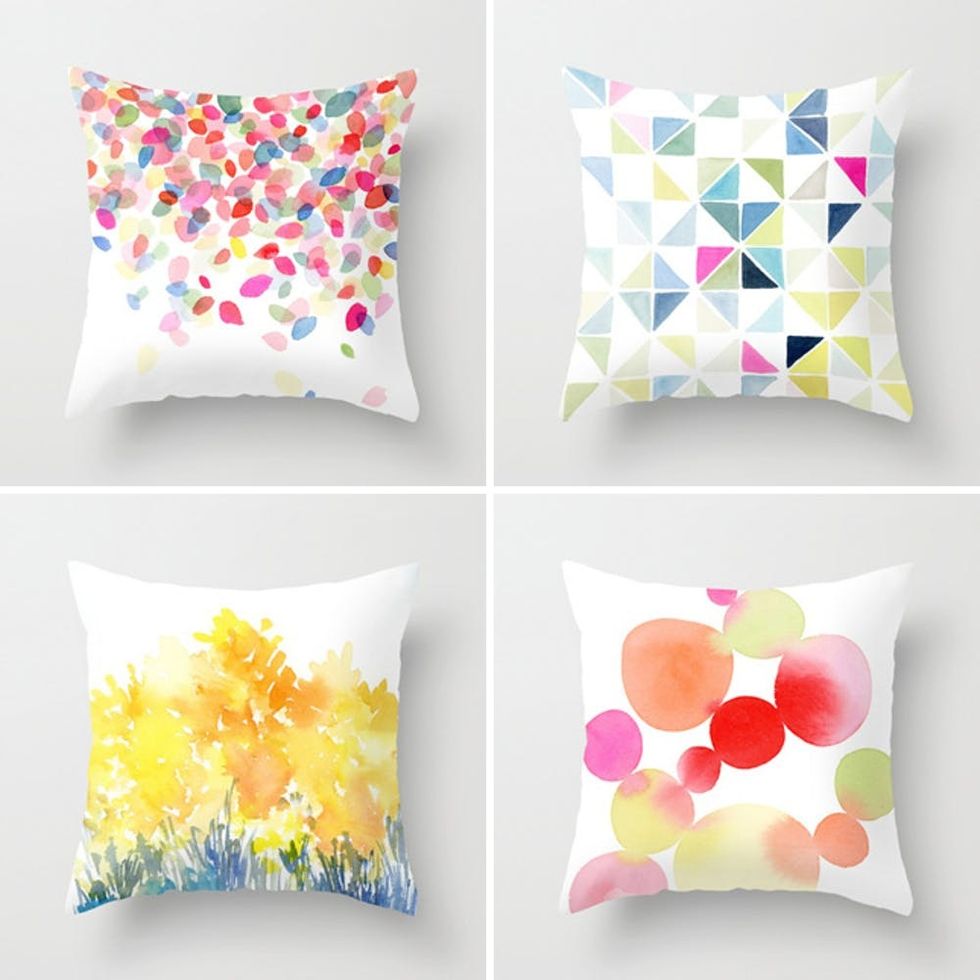 18. Watercolor Pillow Covers ($20): These would make a great set together or as accent pieces in a room that's already decorated. We wonder if you could do a little DIY take on these by watering down fabric paint.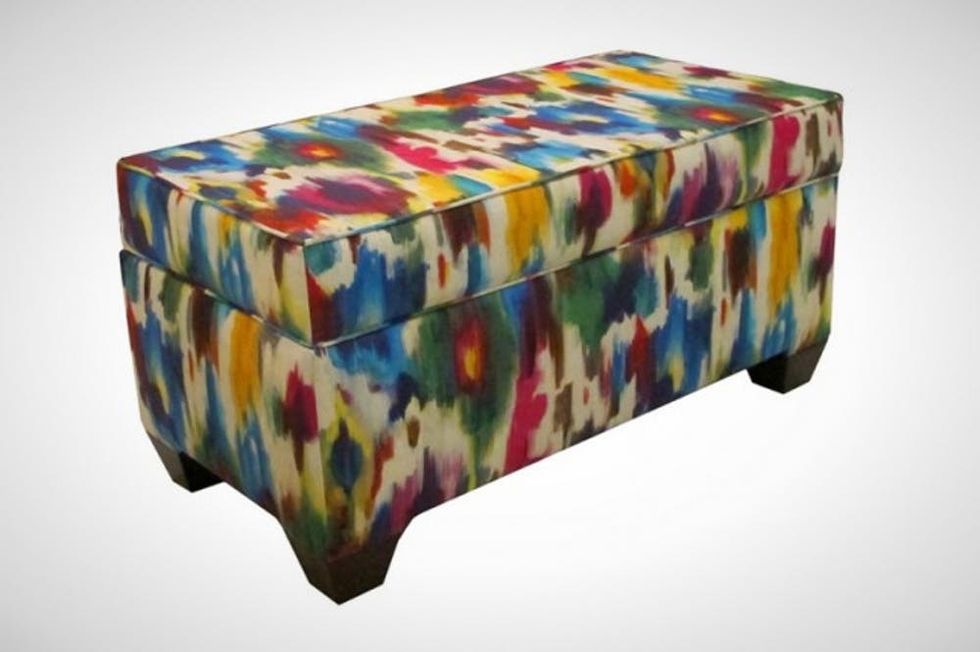 19. Watercolor Storage Bench ($349): Now those are some bold hues! This storage bench would make a great statement piece in a neutral room, and can stow away all your blankets and extra pillows for guests.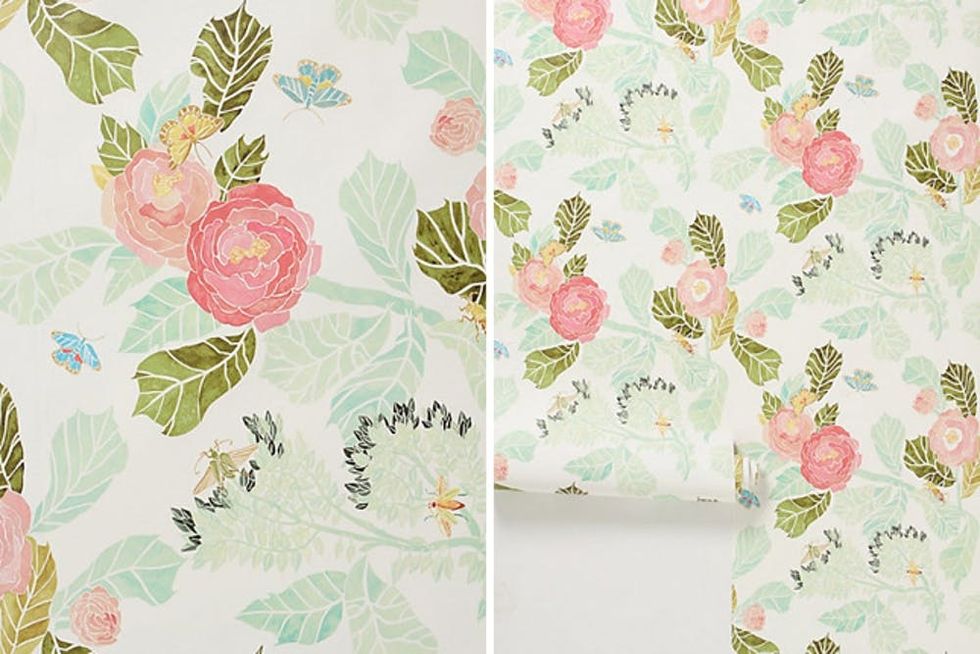 20. Watercolor Peony Wallpaper ($148): Of course Anthropologie has watercolor wallpaper. This would be awesome for an accent wall in a bathroom.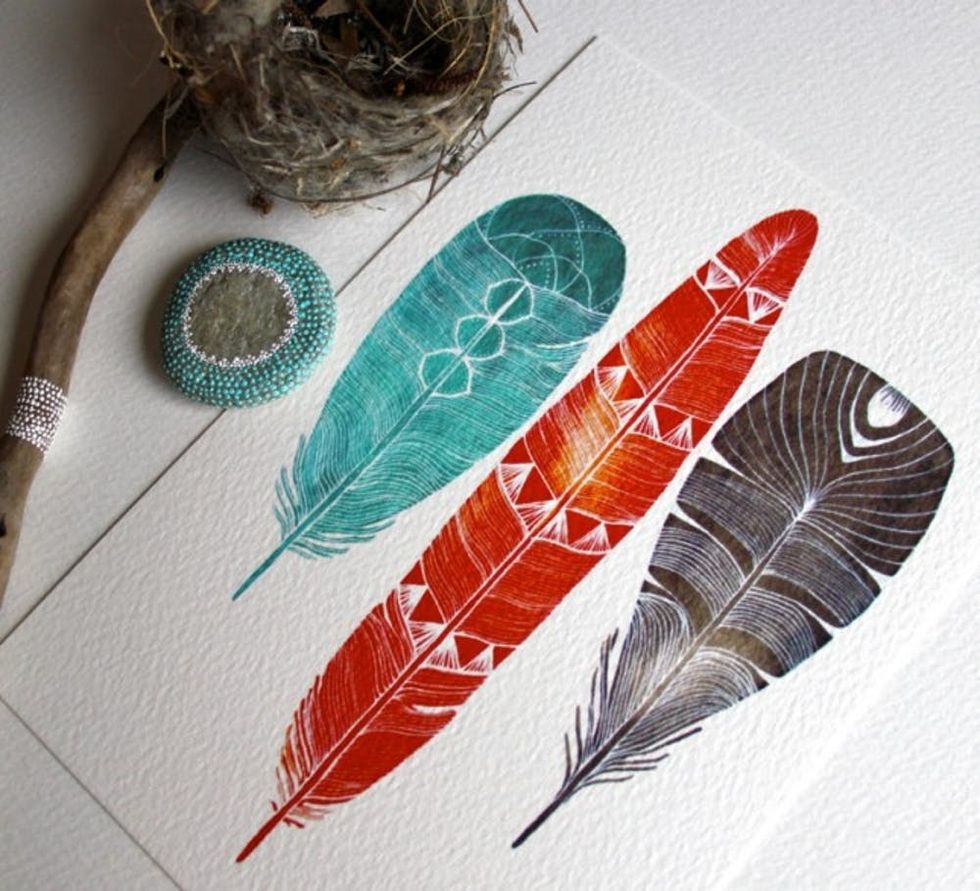 21. Watercolor Feathers ($40): We'll sneak one piece of wall art in here for a more traditional take on watercolor. We're digging the graphic lines and patterns on these feathers.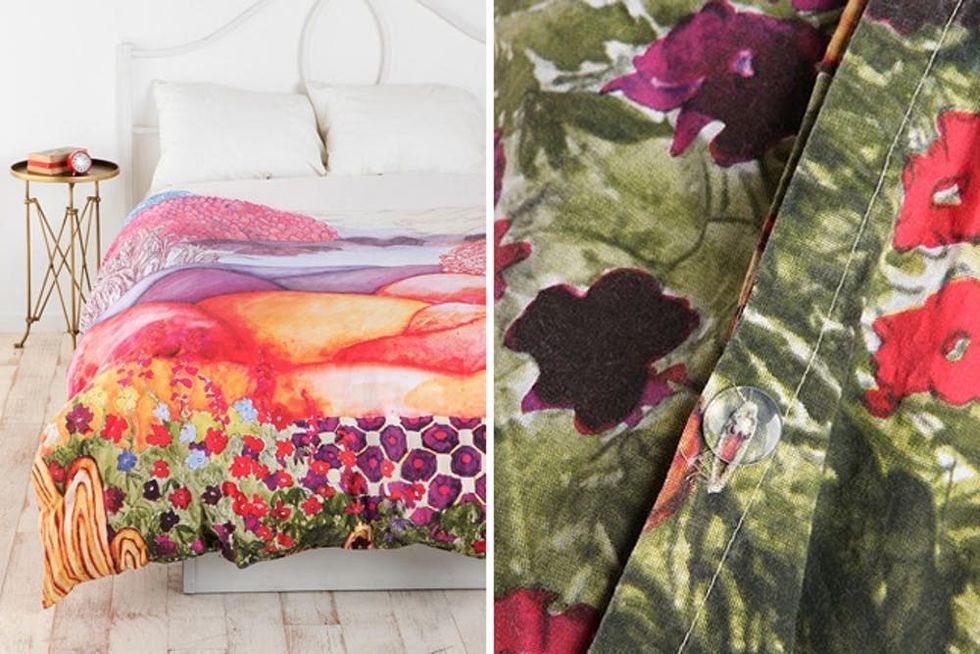 22. Painted Hills Duvet Cover ($79-$89): Last, tuck yourself into this secret garden. It's a bold choice for a duvet cover, but could easily bring a mismatched room right together.
What do you think of the watercolor pattern trend? Talk to us in the comments below.
Anjelika Temple
As Chief Creative Officer and Founding Partner at Brit + Co, Anjelika Temple brings her voracious consumption of all things creative and colorful to DIY projects, geeky gadgetry finds and more. When she's not DIY-ing her heart out, you'll find her throwing dinner parties with friends or adventuring with her husband David, their daughter Anokhi, and their silly dog Turkey.