Watermelon Jelly Margaritas to Sweeten Any Galentine's Day Party
Feb 02, 2019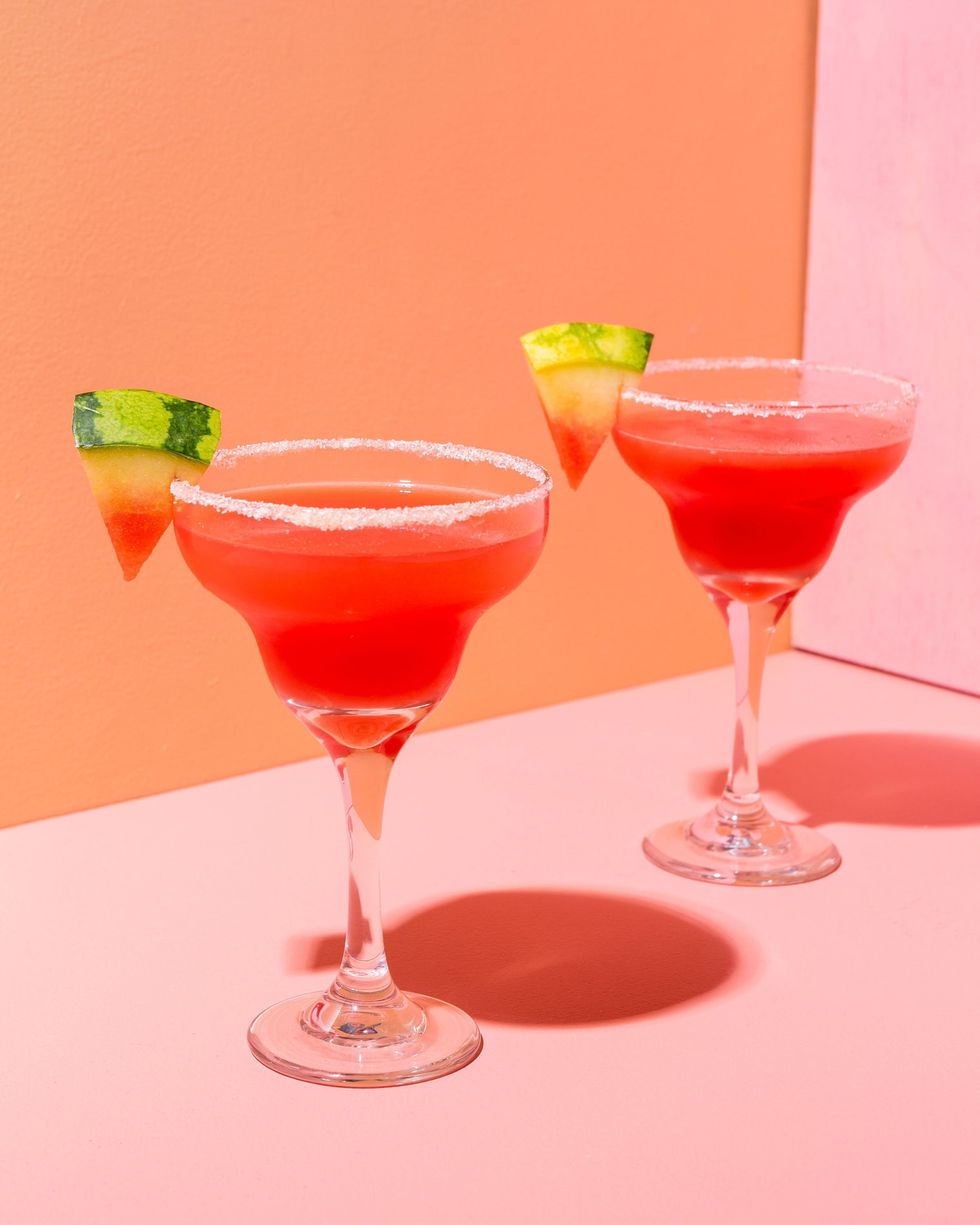 Ingredients
2 cups blanco tequila
1 cup lime juice, freshly squeezed
1/2 cup orange liqueur like Cointreau
4 cups watermelon juice
1/4 cup watermelon jelly, or more as needed for sweetness
1 small watermelon
pink Himalayan salt, for rimming glasses
ice
Directions
Blend the cocktail. In a large blender, combine tequila, lime juice, orange liqueur, watermelon juice, and jelly. Blend together until watermelon jelly dissolves.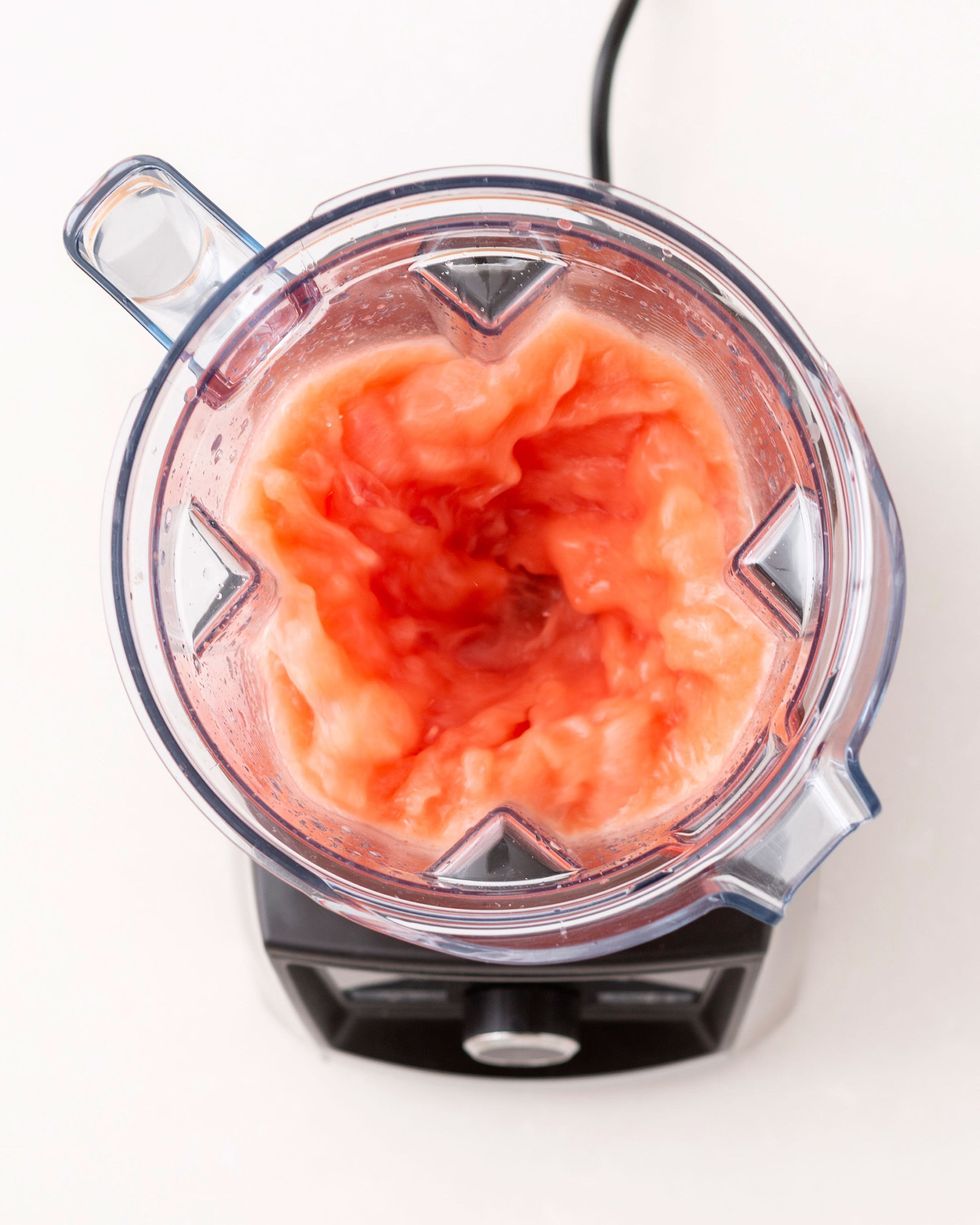 Make the garnish. Cut watermelon into 1 1/2-inch slices, then slice tiny watermelon wedges that have a 1 1/2-inch-wide base. Knick the white part of the watermelon (perpendicular to the green base). This will help you secure the piece of watermelon to the side of the glasses.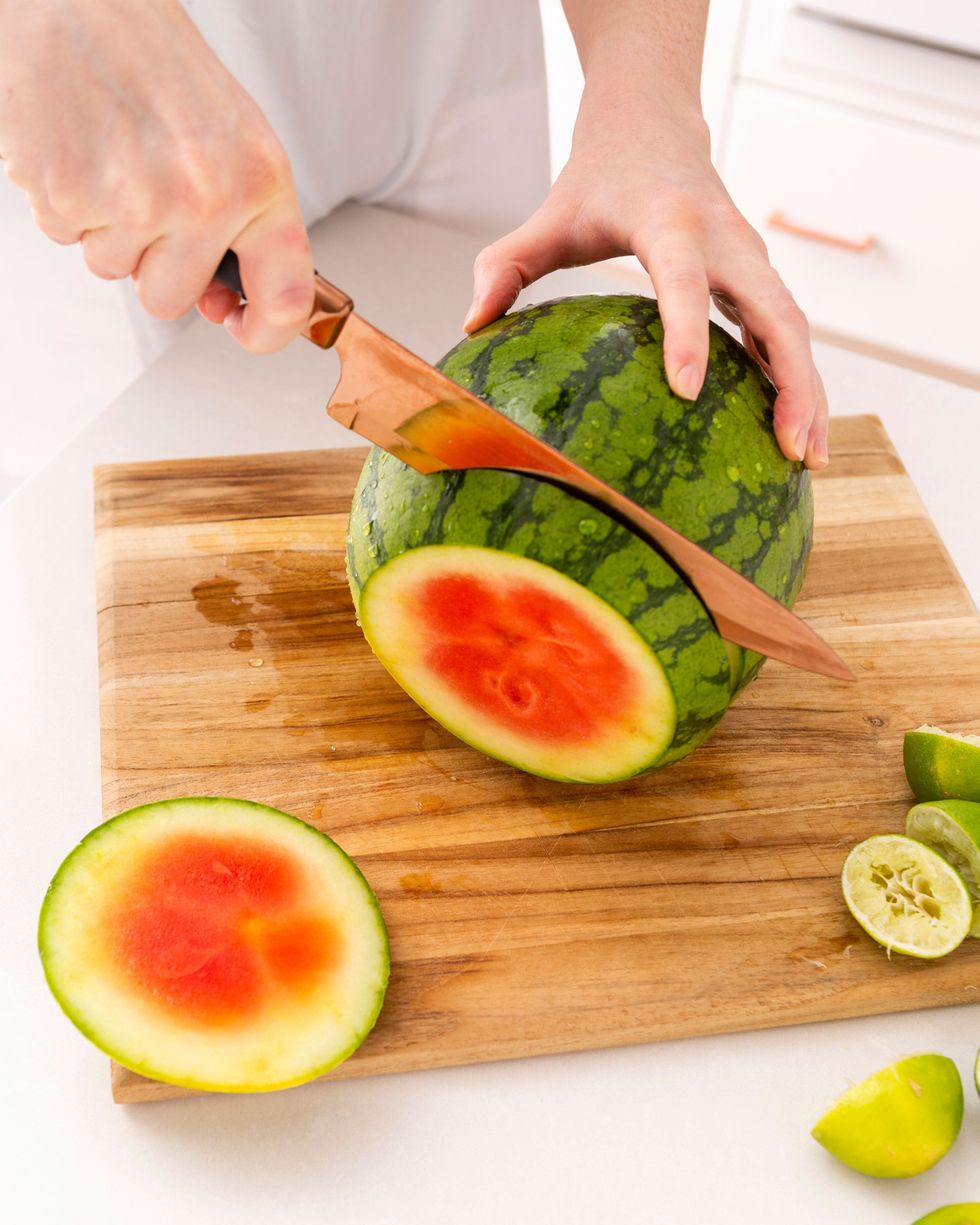 Prep the salt-rimmed glasses. Use leftover lime wedges to wet the rims of the glasses before dipping into a plate of salt. Attach watermelon wedges to sides of glasses.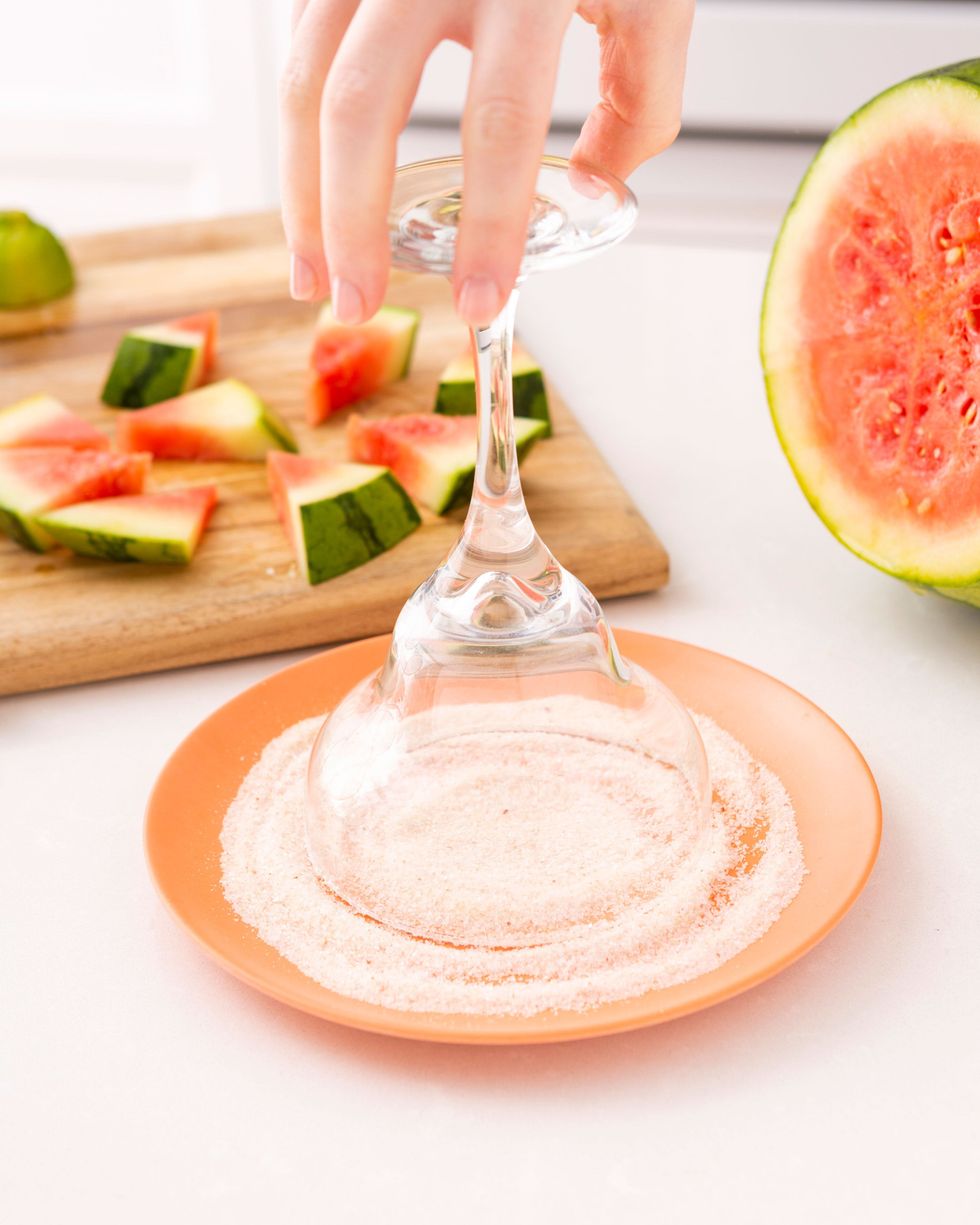 Shake and serve the cocktail. Fill a cocktail shaker with ice, and add 1/2 cup of cocktail. Shake until well-chilled. Strain into a salt-rimmed glass. Alternatively, pour cocktail into an ice-filled pitcher and serve immediately.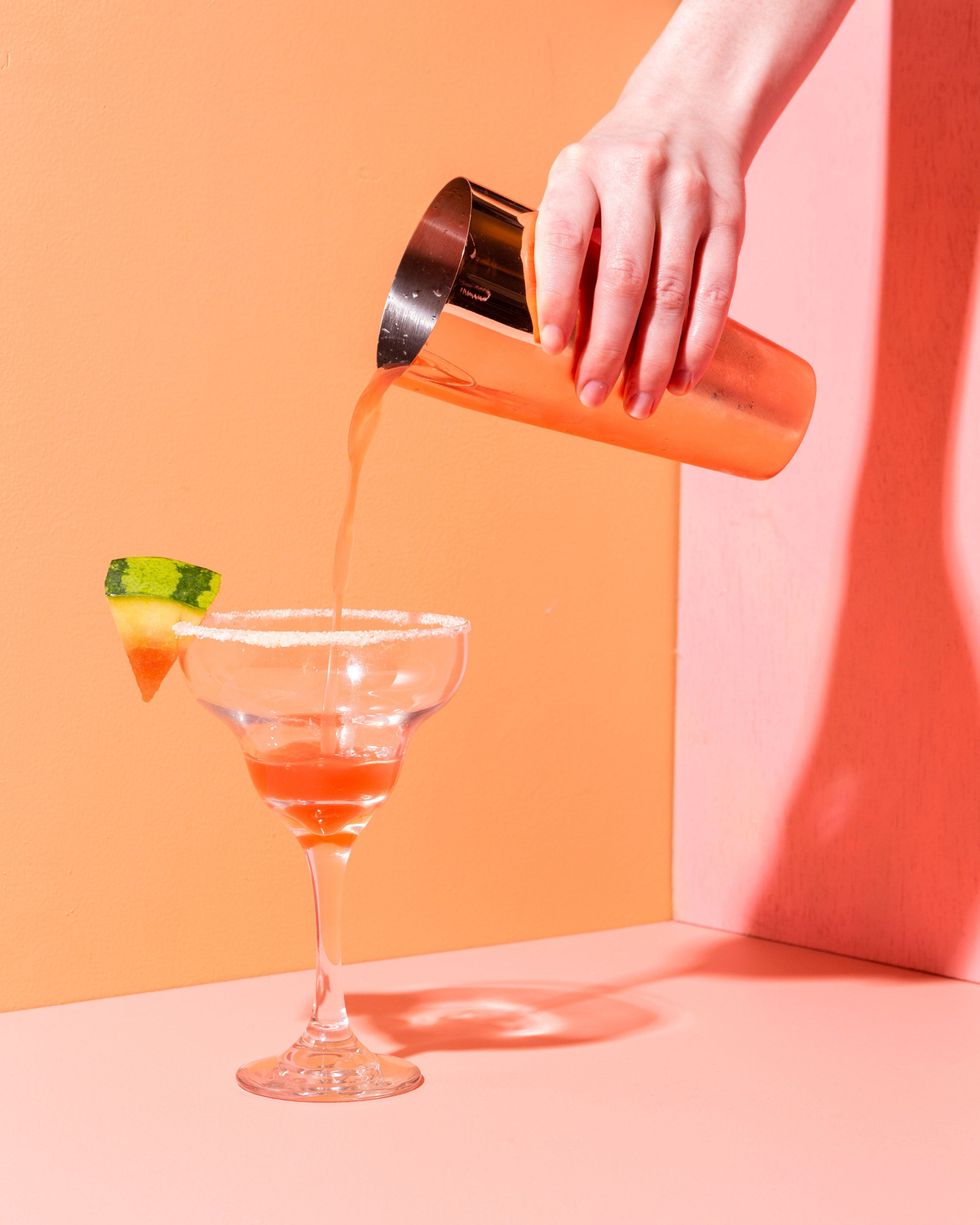 Anna Monette Roberts
As Brit + Co's Food Editor, Anna Monette Roberts has an insatiable appetite for developing tasty dishes. When she's not dreaming about her next meal, she's . . . well, probably cooking up her creations. Her favorite foods include chewy chocolate chip cookies, Rosé Champagne, and gooey French cheeses — in no particular order.
DIY Recipes