This Wedding Photographer Had a Picture-Perfect Proposal Made for Instagram
Feb 21, 2016
Whether you pop the question on a sailboat under the Golden Gate Bridge like an Elle King proposal or in front of the Eiffel Tower in Paris (like that adorable ABC reporter's engagement), you might envision proposals to be grand, romantic gestures. But there's also something about intimate, private proposals that can have you bawling your eyes out. That's what wedding photographer Alyssa Marie and her beau Collin Long thought. It doesn't hurt that this couple's sweet engagement story includes a romantic tent getaway in the comfort of their living room.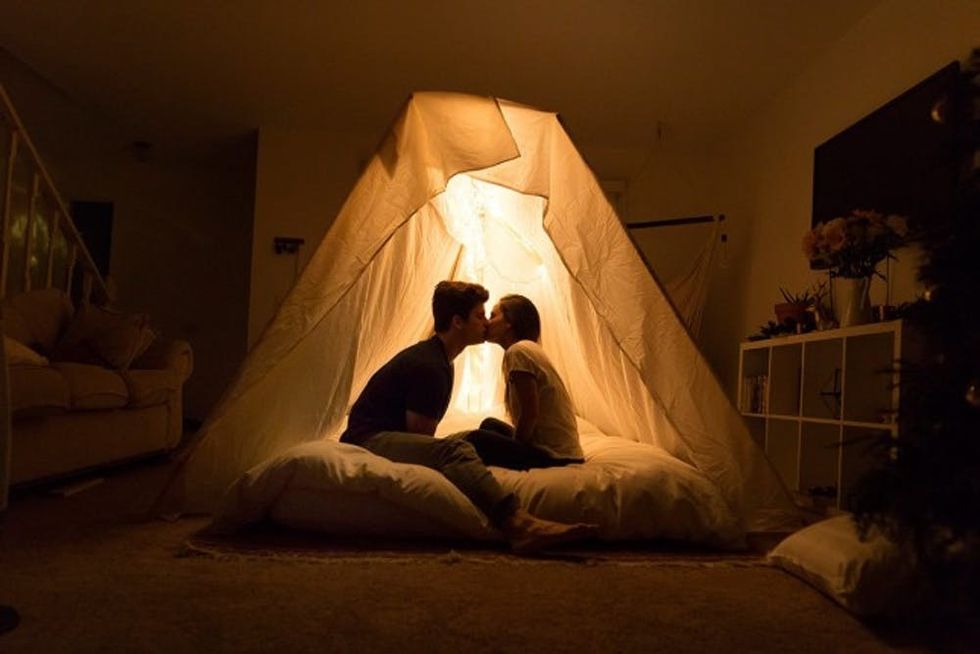 ---
While Alyssa and Collin met as teenagers, it wasn't until a fateful summer day they spent together at the beach that they became inseparable. After a happy five years together, the two lost track of time and forgot when their January 8 anniversary rolled around. Since it was too late for last-minute plans or reservations, Collin suggested he make dinner for them after work. After having met some clients for the day, Alyssa came home to a sweet surprise waiting for her in the living room.
Smack dab in the middle of the living room was the cutest tent dinner setup she had ever seen, complete with a bouquet of flowers and twinkle lights.
As if it couldn't get any cuter, Colin and Alyssa ended up swapping out the coffee table after dinner for an air mattress to sleep under the tent the whole night. They stayed up playing board games and talking. As it was getting late, Collin quietly said, "Hold on, I need to go get something." He came back but before he could start talking, Alyssa realized what was happening and began to cry.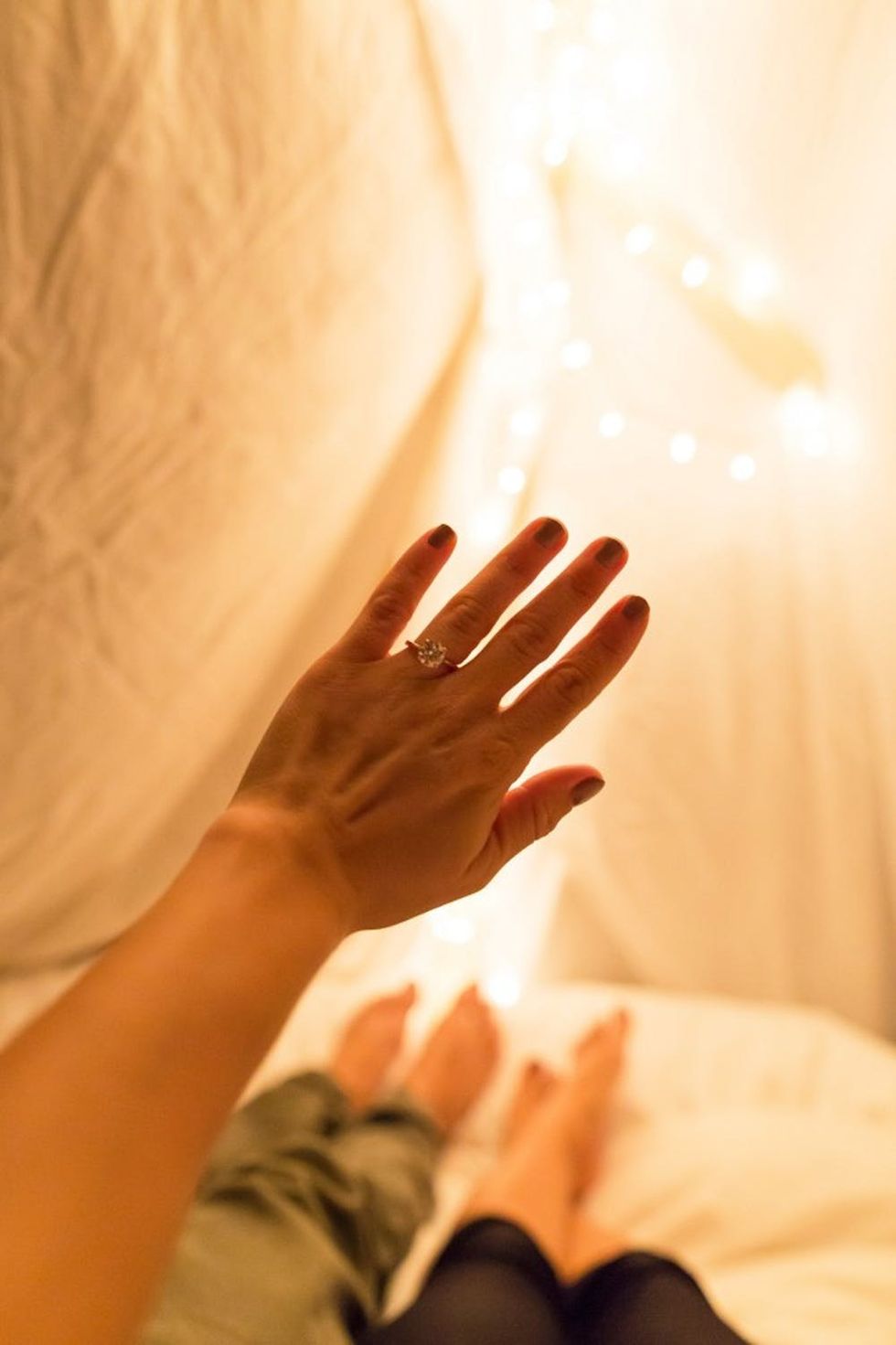 After a sweet exchange of words, Alyssa said yes. She described feeling as if "[she] was the happiest girl in the world and [would] never forget that feeling." Though the proposal was unplanned, it was "intimate, private and could not have been more perfect," says Alyssa. As a wedding photographer, Alyssa always envisioned a picture-perfect proposal and that was exactly what she got.
Though the final date is yet to be set, the two hope for a spring or summer wedding shared with their closest family and friends. Congrats to the happy couple!
What's the most romantic proposal you've heard about? Share with us on Twitter @BritandCo!
(Photos via Alyssa Marie Photography)
Grace Lee
Grace is an LA-based freelance writer, documenting her everyday life via her Instagram. She's a fan of spontaneity, individual style, all things Harry Potter, cuddling with her two dogs, and exploring new places. More about Grace can be found on her blog,
Girl Meets World
.
Wedding Planning and Decor
More From Wedding Planning and Decor