Here's What to Do When You Make a Huge Mistake at Work
Nov 26, 2016
Okay, so you realize you effed something up BIG TIME at the office. Before you start hyperventilating, know that it happens to everyone at some point in their career, and it's no reason to question your abilities or think about quitting your job. Seriously, you are not alone. It might feel like the end of the world if you screw something up at your dream job, but trust us, it's not, and you absolutely can bounce back from it. We chatted with Valerie Streif, Senior Advisor with Mentat, a career advising firm, to find out the best way to deal with your boss, make yourself feel better and own the situation before it owns you.
---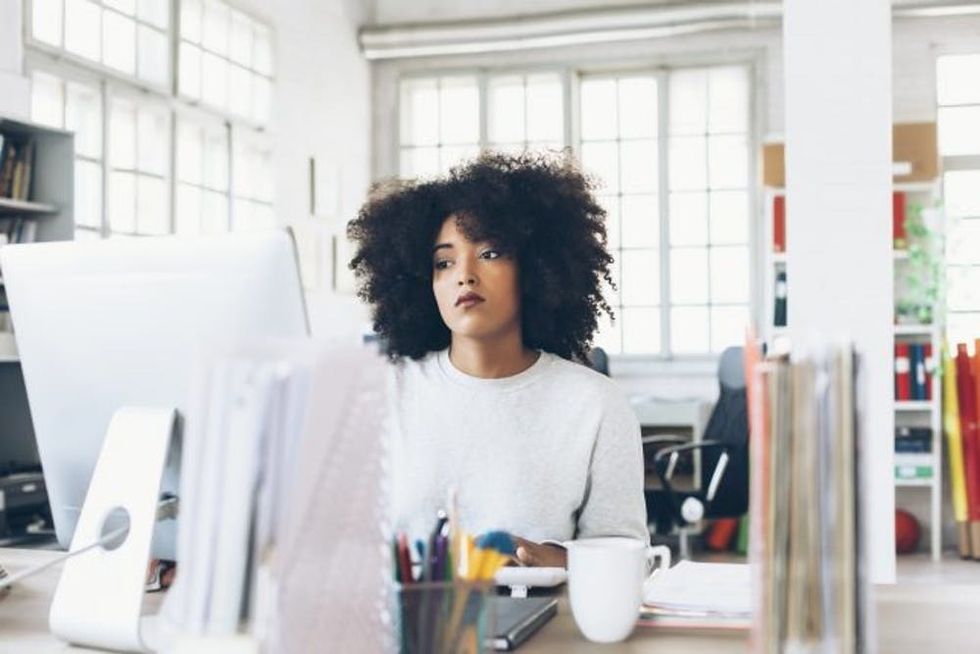 1. 'Fess up. So yeah, you have to tell your boss or manager what happened. It's not going to feel good, but it's important to be honest. Plus, it might be a relief to get it off your chest once all is said and done. "Own the mistake and fix it, but not quietly," suggests Valerie. "Being verbal and expressing that you're very aware that you messed up can be incredibly difficult, as it compounds the humiliation and embarrassment, but it is truly the better way to deal with major screw-ups." If you feel like it's appropriate, you can even try to make light of the situation — after apologizing and explaining how you'll fix it, of course. "Make a joke of the mistake if you can, but don't overdo it so that YOU become the joke," she says. "If you can show that you're a human, you recognize where you went wrong and you're informing everyone concerned that you're fixing it, you can recover much faster."
Julia Malacoff
Julia is a writer, editor and proud life-long vegetarian based in Brooklyn, NY. An avid traveler, meditation enthusiast and exercise junkie, she stays active in every new locale she visits.
Work