When Life Gives You Lemons, Make Lemon Ice Balls!
Jun 22, 2012
When we made our devilishly delicious Kombucha Punch a few weeks ago, we found ourselves with a whole lot of extra lemons. We spent a few days putting them in every glass of water we drank, in every salad we ate, and even tried squeezing a few into our hair and hanging out on the roof for a little natural highlight action.
---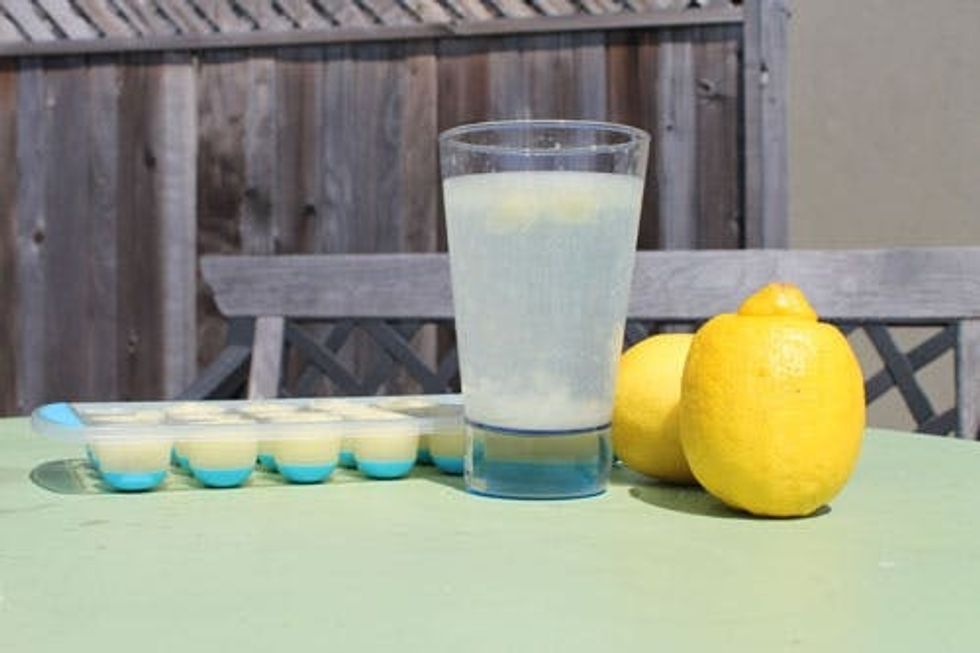 Magic Bullet
, and went to town. These ice cubes (er, balls?) are a perfect addition to a glass of ice cold water, a cup of tea, or a classic vodka tonic. Cheers!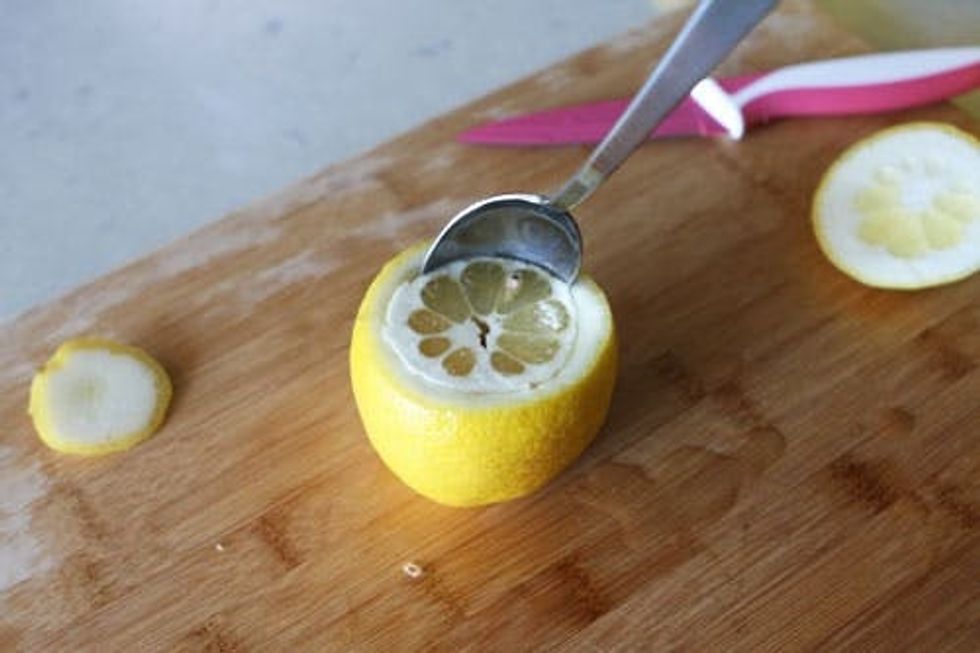 Materials:
– 6-12 lemons
– ice cube tray
– blender
Peel your lemons! If peeling is too much of a chore, use a spoon or ice cream scoop to scoop them out of the rind.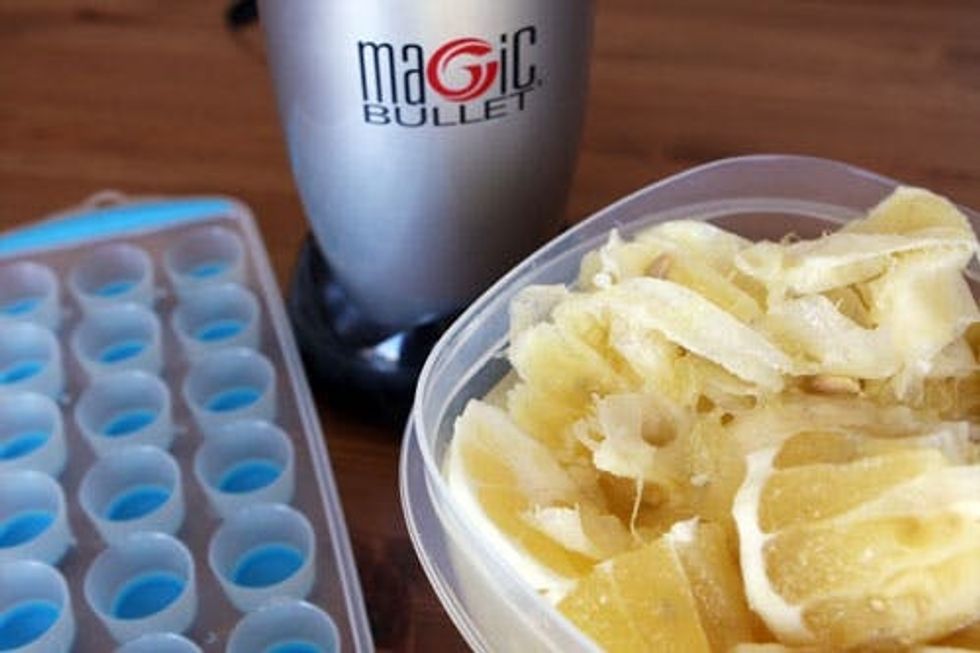 Get your tools together. For blending we used a Magic Bullet and for freezing we went with a sphere shaped ice cube tray. These aren't the fancy totally round spheres but they do the job. ;)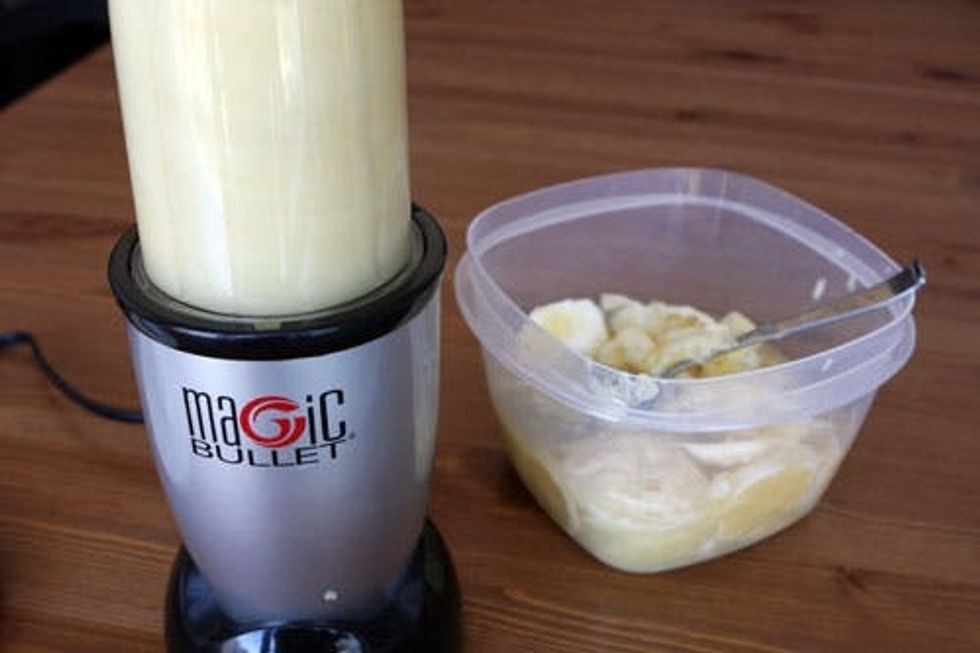 Blend!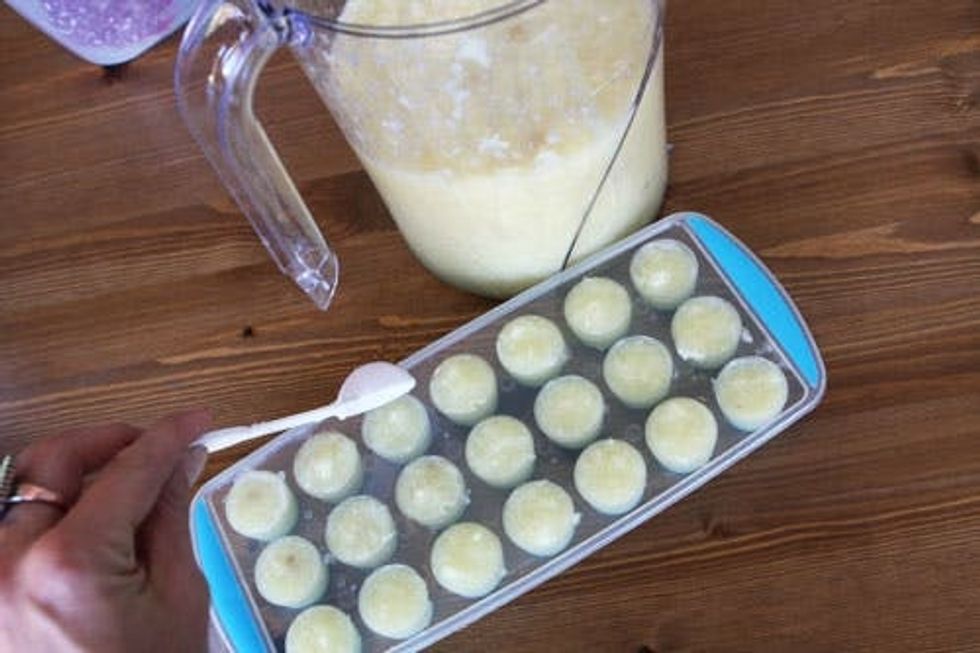 Scoop into your tray.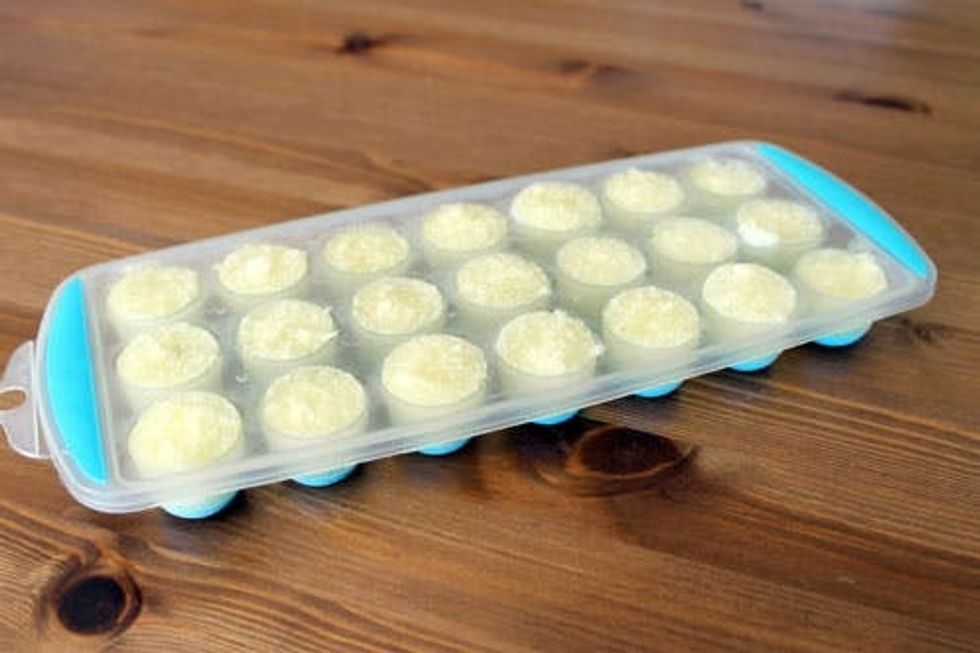 Freeze!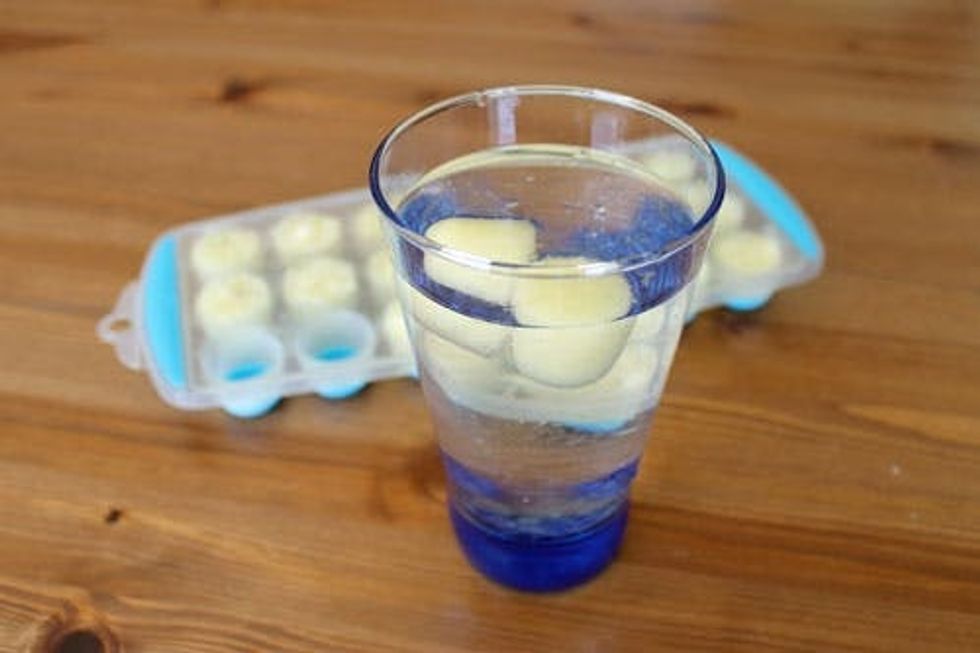 Now that they're frozen, you can pop them into any drink you like. Best of all, they won't water anything down, they'll just lemon it up!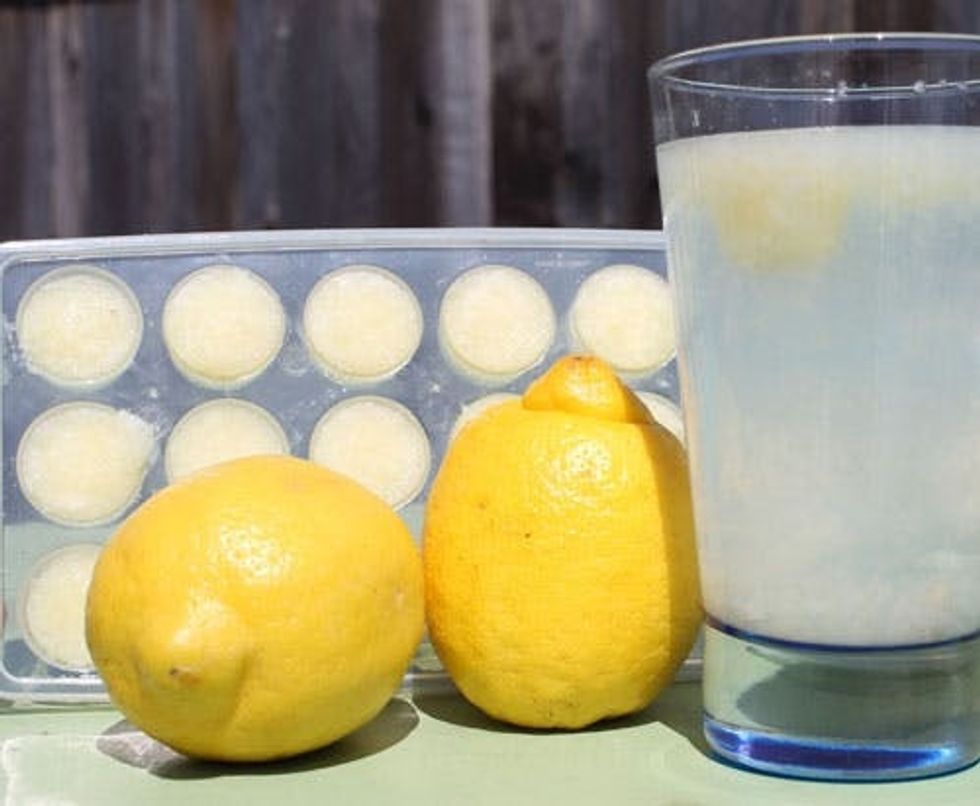 How do you keep your drinks cool and refreshing in the summer months? Leave us your tips and tricks in the comments below or find us on Twitter.
Misty Spinney
Misty Spinney is a hair stylist, makeup artist, and fashion stylist with a strong background in design and deep passion for creativity.
DIY Recipes
Still haven't taken up that new creative skills you swore you'd learn this year? Or ready to take your design skills to the next level? Let's say so long to the weirdest year ever by checking those big learn-something-new goals off our perpetual to-do lists.
We've teamed up with Clorox to give you the gift of unlimited creativity now through the end of the year. Once you sign up, you can take as many of our 120+ classes as you want for FREE for one whole month!
Here's how it works:

Head to brit.co/learn and sign up for the "All Access Pass."
Use the code "CLOROXCARES" at checkout to redeem your free month of classes.
You will be automagically signed up for Clorox's email list once you redeem your free all access pass. (It's the #1 Choice for Disinfection!)
Your pass lasts one month from when you checkout. This means you have unlimited access to all the classes during that month.
This offer is valid now through December 27, 2020.
Browse our catalog to find the right class for you, tell a friend and take the class together over Zoom, or organize a 'cocktails + crafts' night with a friend in your bubble so you can learn something new together.
What are you waiting for? Time to start learning all the things!

Thanks to Clorox for making this happen! When it counts, trust Clorox.
Lifestyle