How to Throw a Chic "All White" Party
Oct 15, 2012
Need a break from the black and orange Halloween scene? Why not try removing all the color and throwing an all white party? White parties have been a trend for years and years, especially in the summertime and in warmer climes. Most often, the only requirement is to wear white, but we think these parties could be taken to the next level if everything were white –including the desserts and decor. This type of theme party is perfect for a wedding, rehearsal dinner or bridal shower. Get inspired with the ideas below!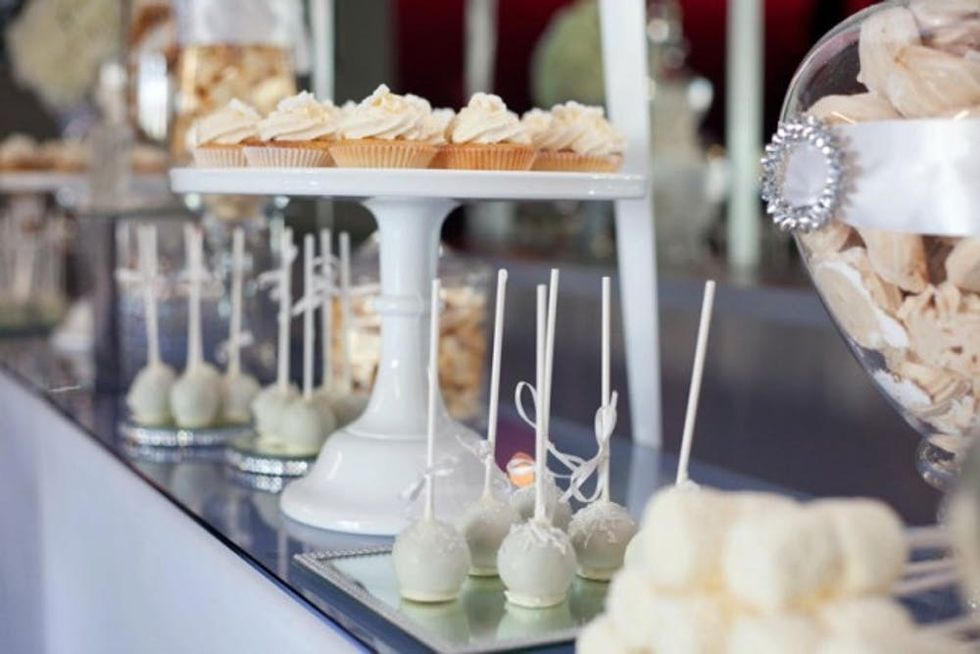 ---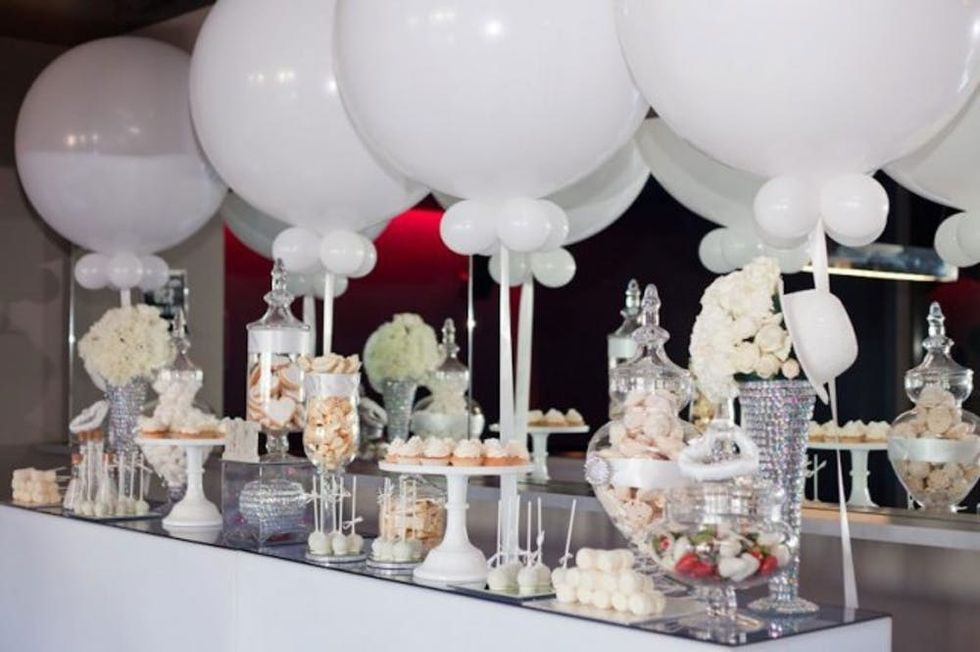 Of course the first thing to do is set the scene. The dessert scene, that is! Use gorgeous glassware with silver, white, and gray accents to create your "all white" aesthetic.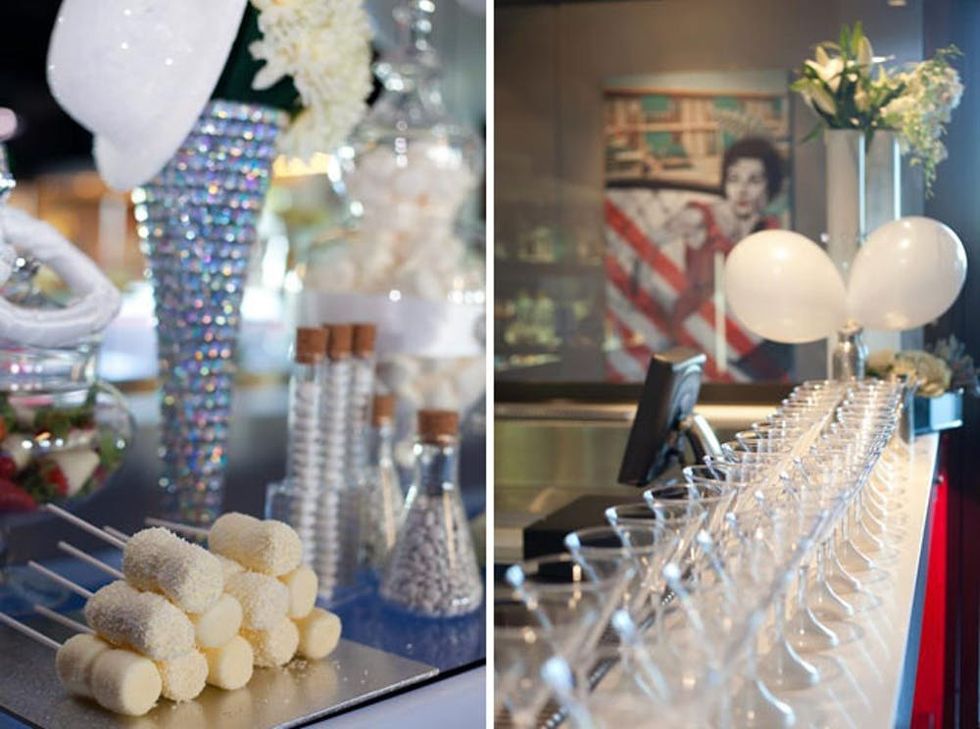 Marshmallow pops aren't just for kids' birthday parties. Dress them up with sprinkles, shredded coconut, and a mix of sea salt.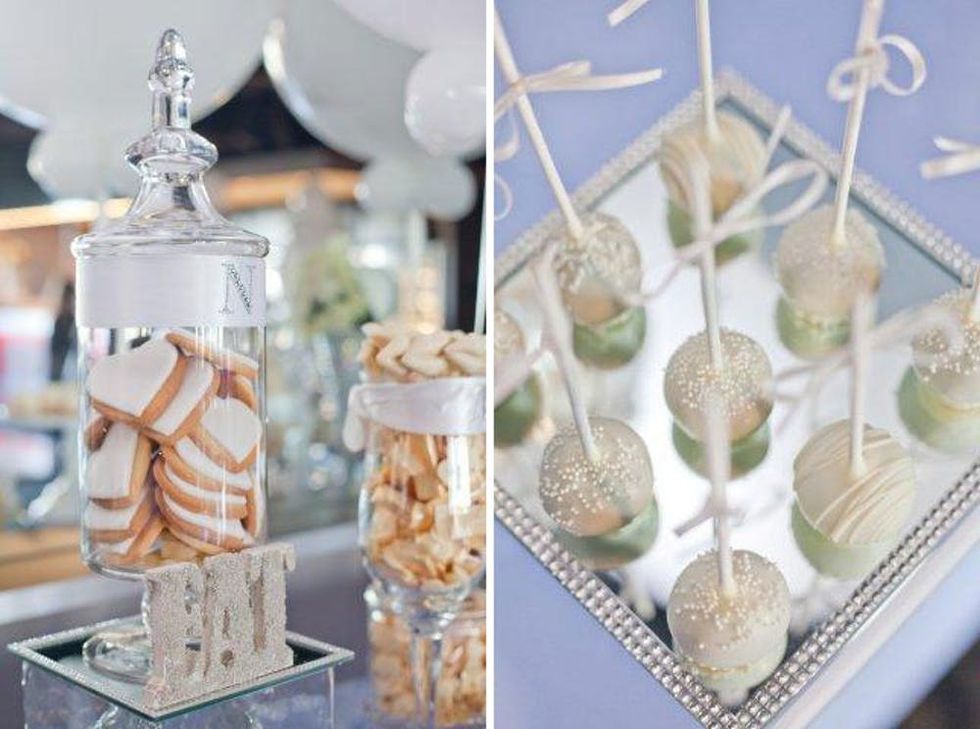 Try using mirrors as trays to create more depth throughout the room. This is a great party trick for any theme.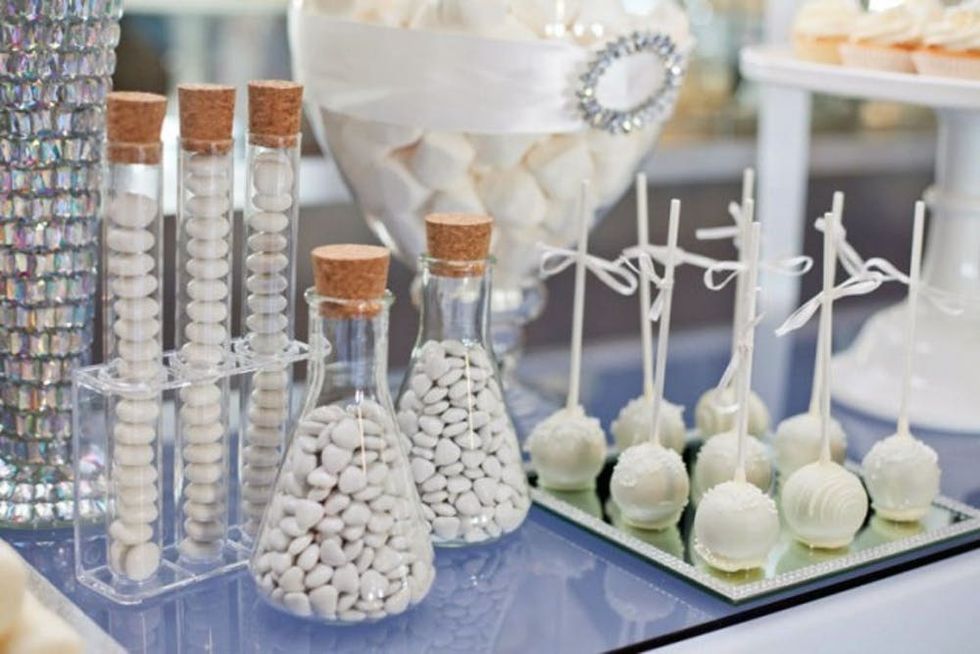 We love how they used chemistry-style cylinders and beakers for white candies! You can find similar ones on Amazon.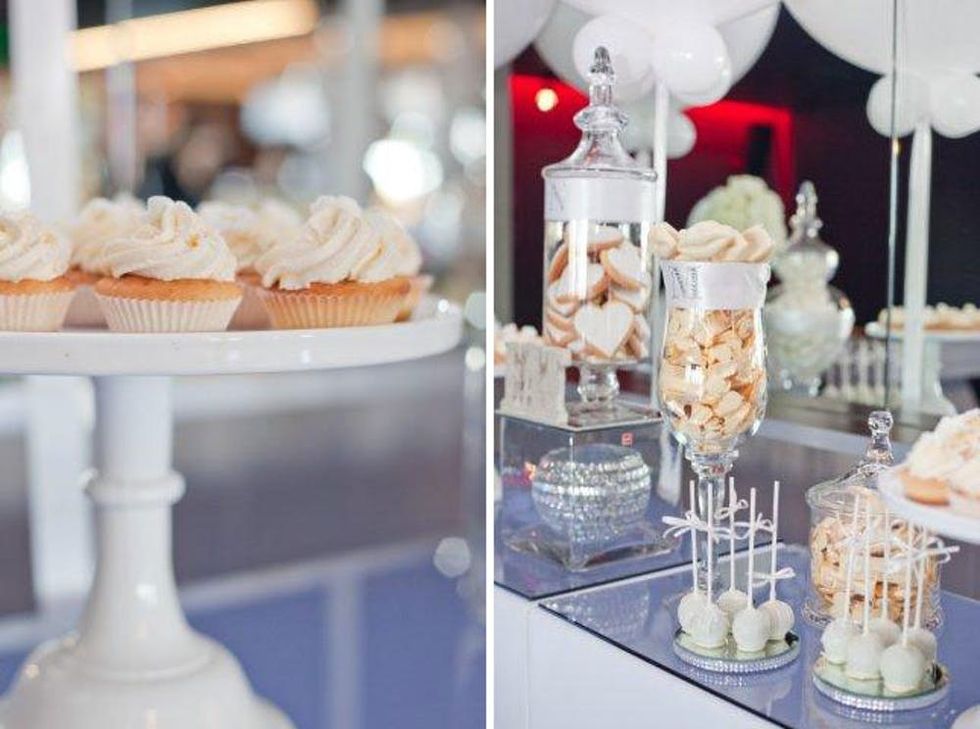 And you've gotta have your cake and cupcakes. Go for white cake with white frosting and you're all set. Need more sweets? We'd also recommend serving up scoops of vanilla ice cream with whipped cream topping… in a white bowl of course. ;)
Thanks to event stylist Yael Barkhan for sharing this inventive party theme idea with us. If you're an event planner, photographer, or just someone who loves to throw a well-themed party, we'd love to see your photos! Give us a shout over email or in the comments below. (Photography: Shannon Smith, Willowart Company Photography)
What themed parties have you thrown or attended recently? We'd love to see photos! Talk to us in the comments below.
Anjelika Temple
As Chief Creative Officer and Founding Partner at Brit + Co, Anjelika Temple brings her voracious consumption of all things creative and colorful to DIY projects, geeky gadgetry finds and more. When she's not DIY-ing her heart out, you'll find her throwing dinner parties with friends or adventuring with her husband David, their daughter Anokhi, and their silly dog Turkey.
Party