Zombies, Skeletons, and Cupcakes: Happy Friday the 13th!
Apr 13, 2012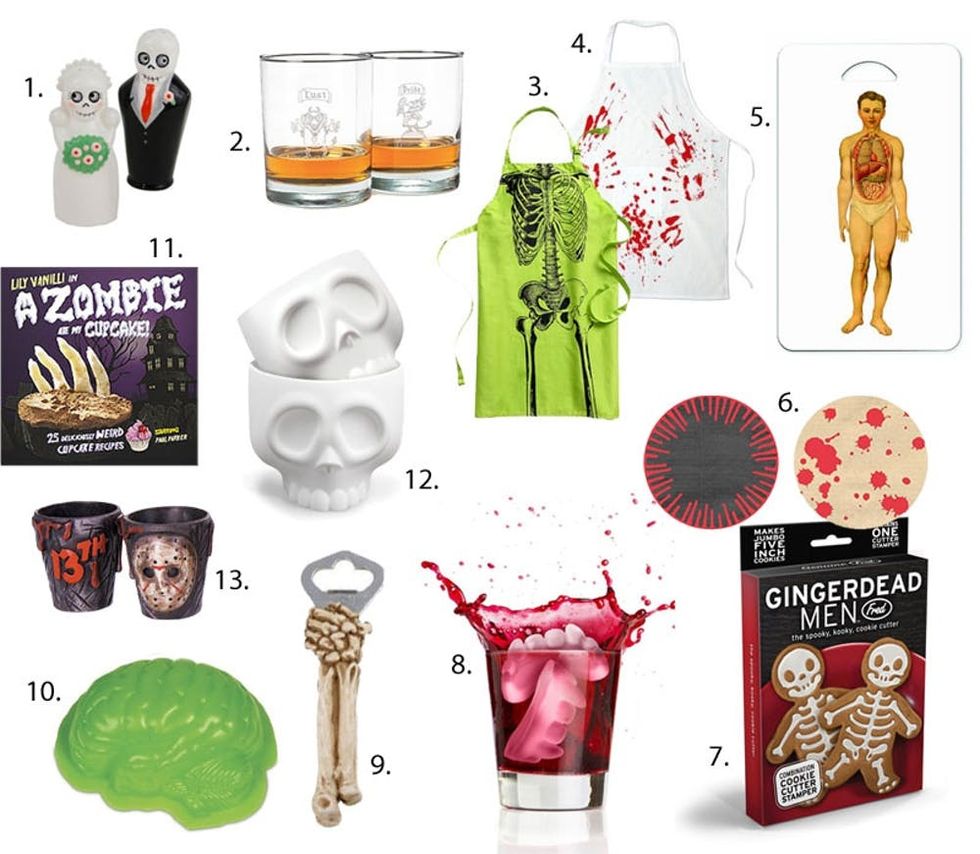 The best thing about an infamously unlucky day such as this is that it gives us reason to bust out some of our favorite spooky kitchen essentials that simply can't wait for Halloween. Naturally, we've rounded up a lucky 13. ;)
---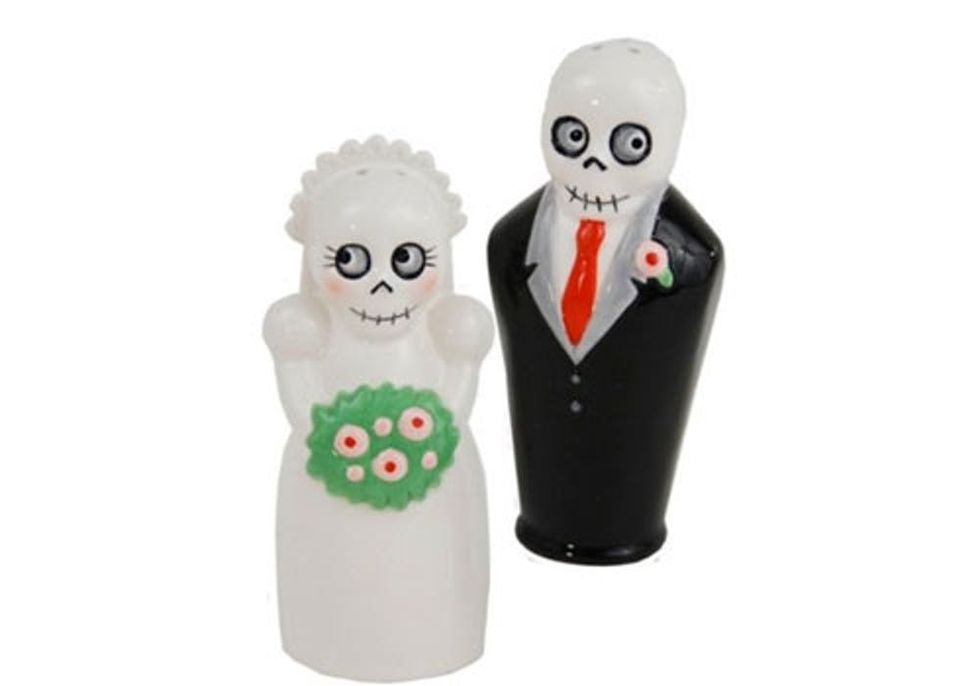 1. Newlydeads Bride and Groom Salt & Pepper Shakers ($15): You know we love weddings here at Brit, and the seasonings section is no exception, even if you look like the couple from Beetlejuice.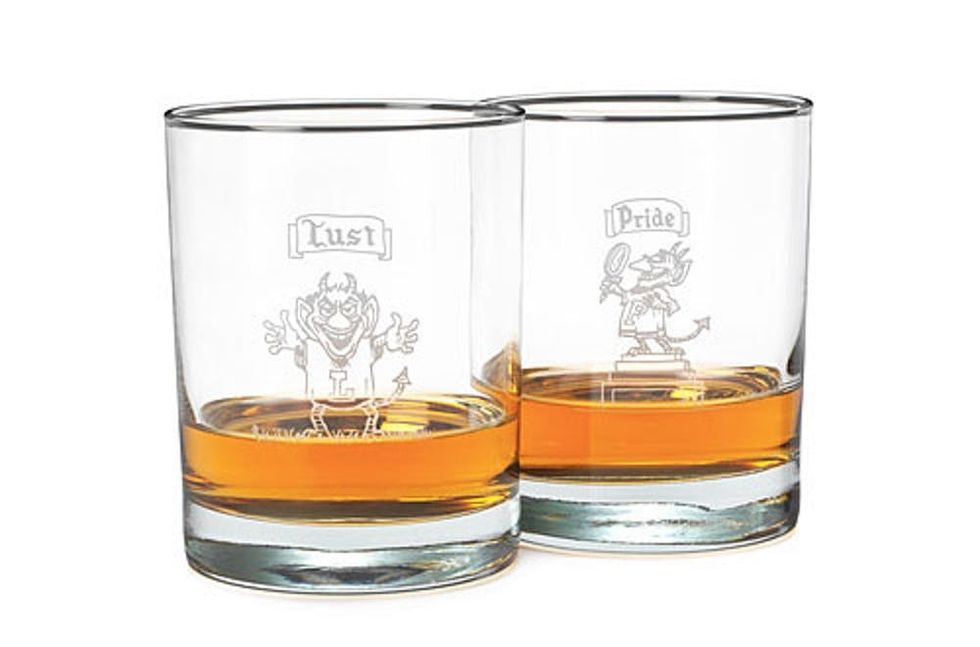 2. The 7 Deadly Sins Glasses – Set of 7 ($72): When it comes to boozing, all 7 deadly sins apply.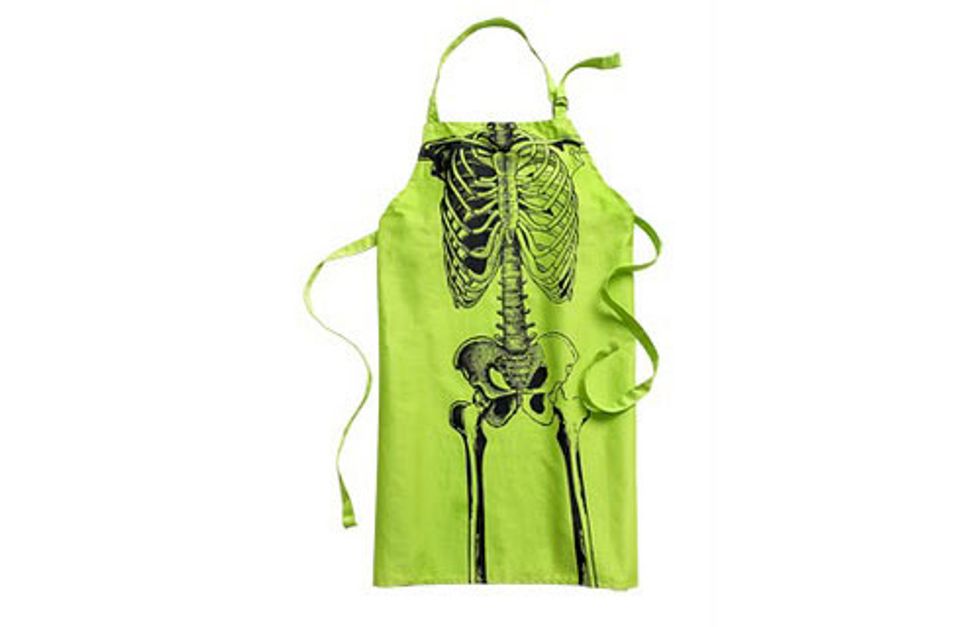 3. Skeleton Apron ($24): It's Donnie Darko meets Suzy Homemaker in one lime green bit of kitchen chic.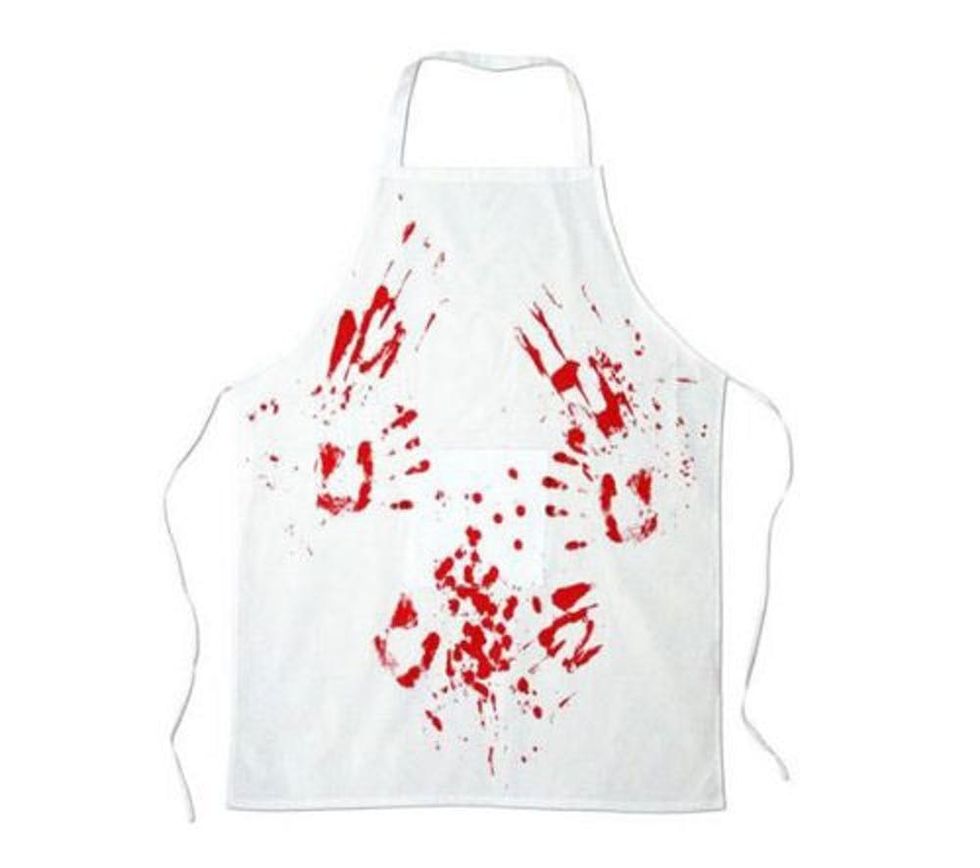 4. Butcher's Bloody Grilling Apron ($18): This is legitimately scary. If you're feeling butcher-y, DIY this one with a plain white apron and red paint.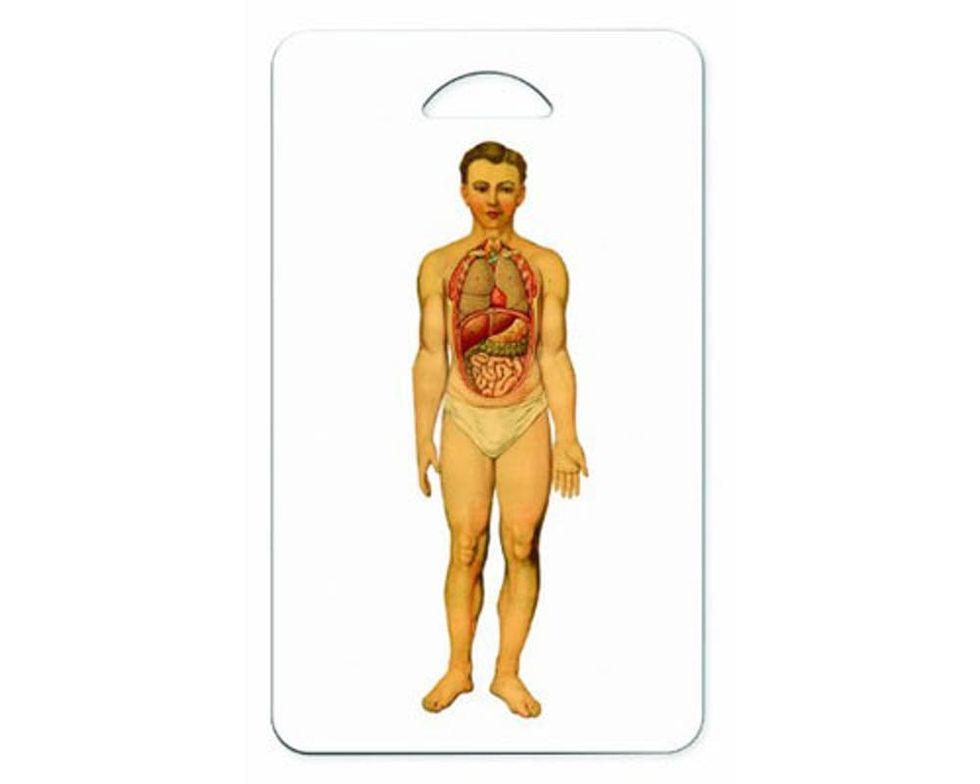 5. Husband Chopping Block ($16): How often does your hubby feel like he's on the chopping block? ;)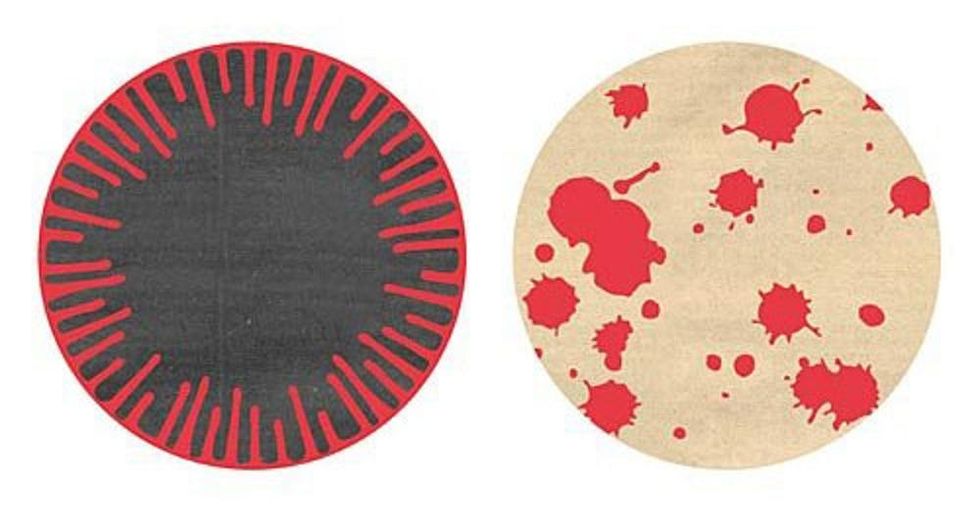 6. Vampire Cupcake Wrappers ($3): Nothing like imagining a blood-curdling scream to go along with your cupcake, is there? We'll be sporting these at the next (and last!) Twilight installment.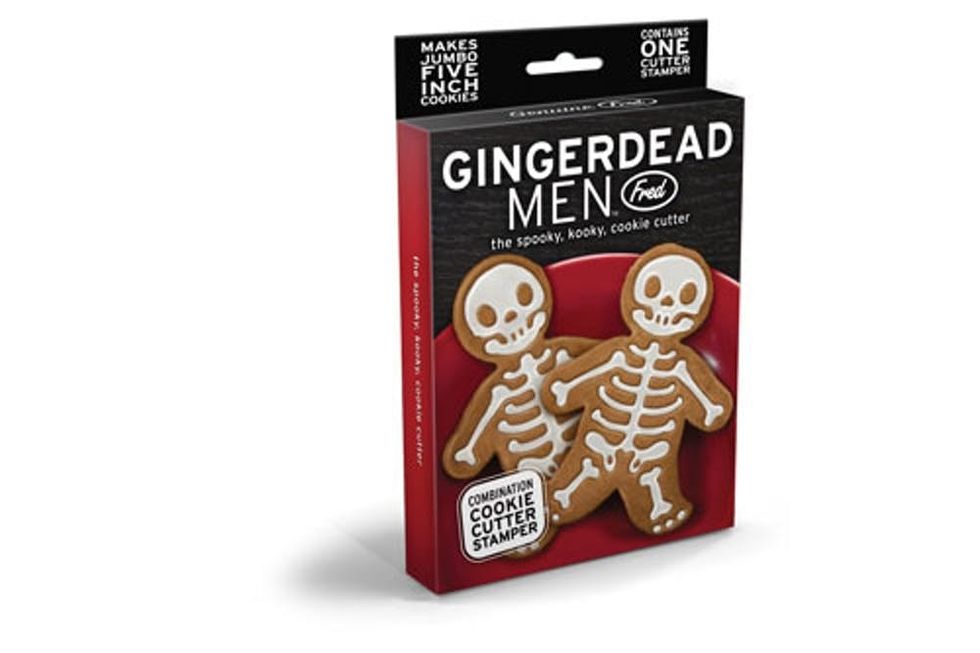 7. Gingerdead Man Cookie Cutter ($7): Dead cookie walking.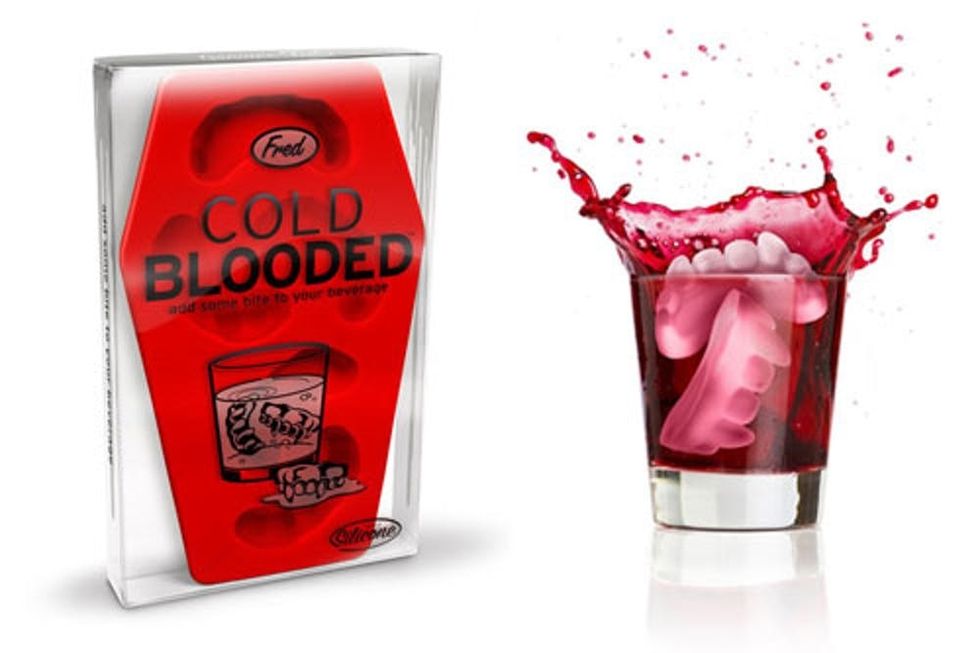 8. Cold Blooded Ice Cube Tray ($8): Creep your friends out next time you whip up a cranberry based punch by throwing a few toothy ice cubes in the mix.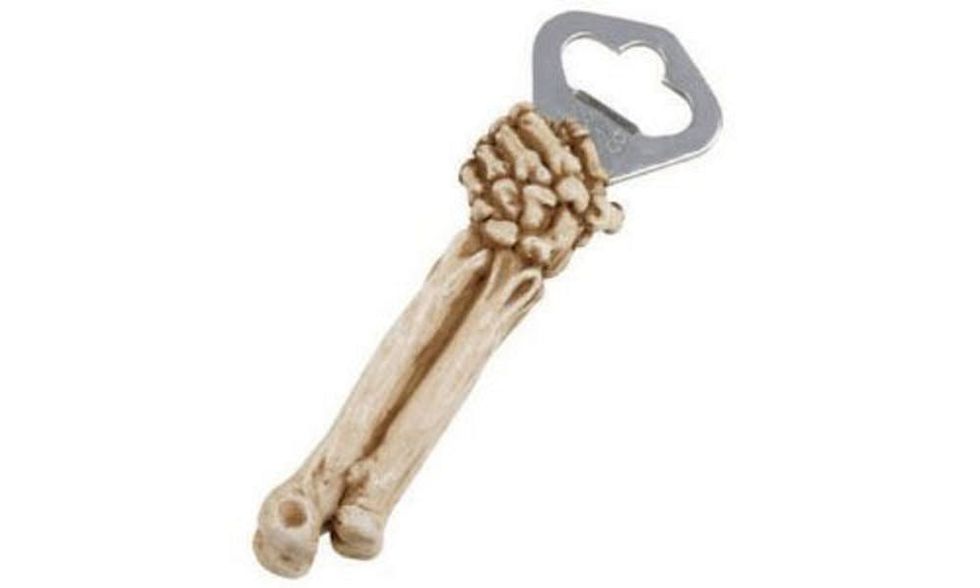 9. Bone Bottle Opener ($16): Sticks and stones may break my bones but beer will never hurt me. Right?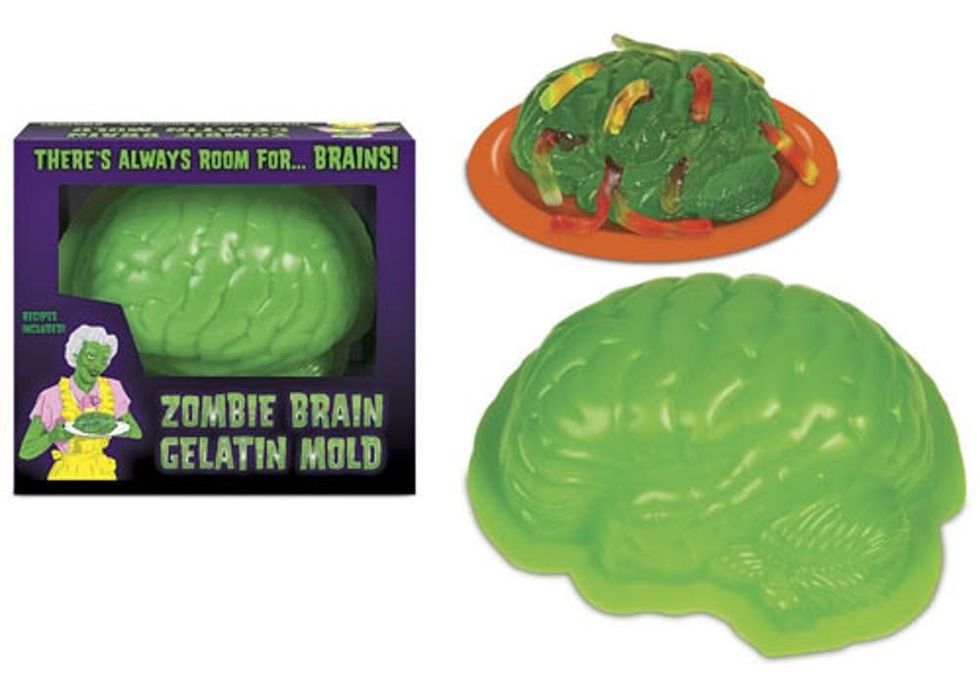 10. Zombie Brain Gelatin Mold ($7): "There's always room for… brains!"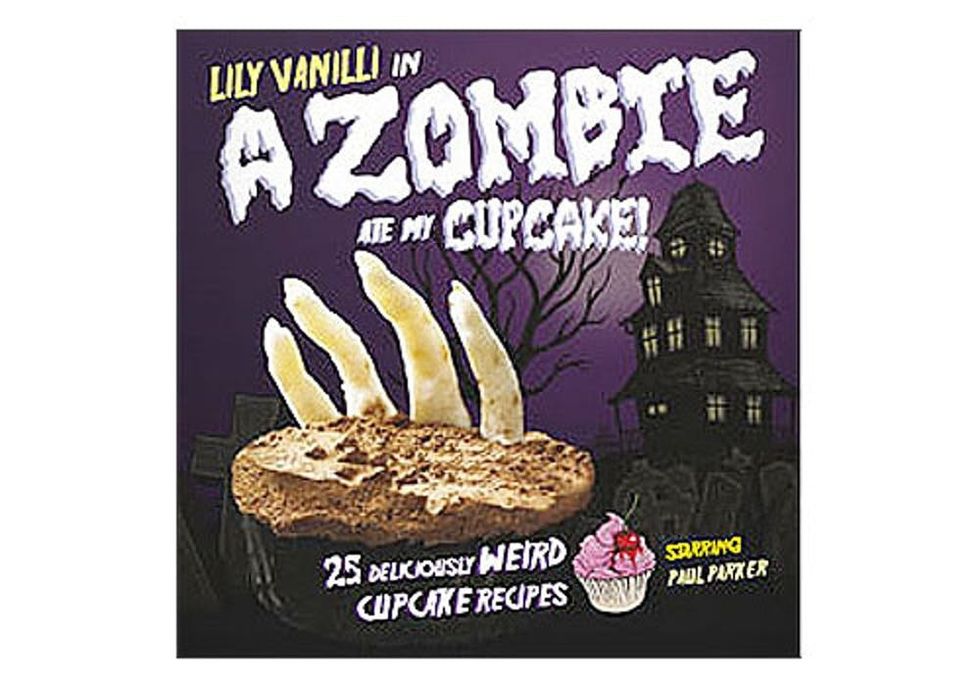 11. Zombie Cupcake Cookbook ($16): How many times have you exclaimed, "A Zombie Ate My Cupcake"? This playful collection of recipes includes 25 ways to creep out your guests by way of sugar. Care for a Marzipan Beetle, anyone?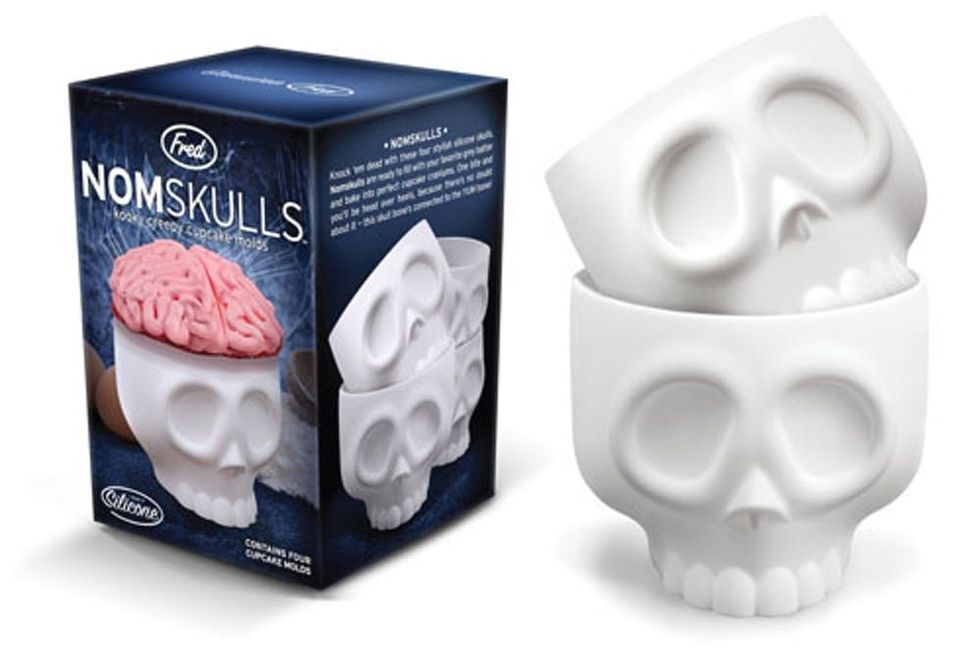 12. NomSkulls Cupcake Mold ($10): Have your brains, and eat them too. Get really heady and throw some Tie Dye frosting on these cakes. Yum.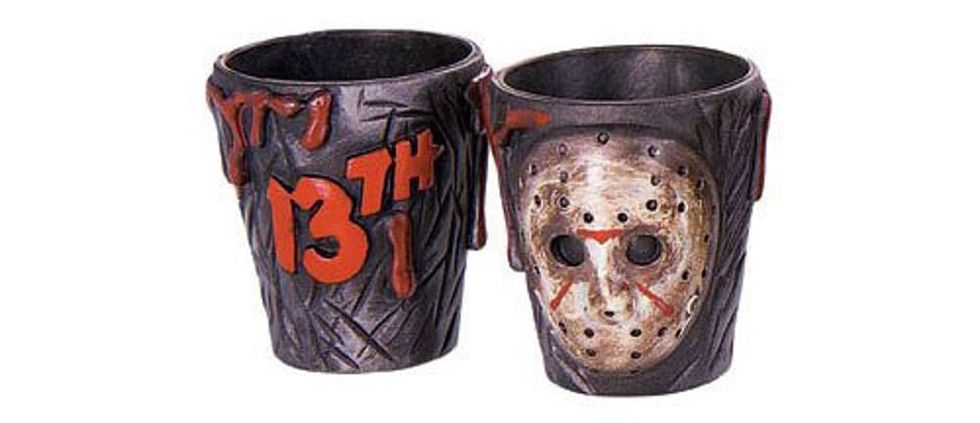 13. Friday the 13th Shot Glass ($5): And finally, a classic Friday the 13th shot glass featuring none other than Jason.
How do you channel your inner Jason, Freddy Krueger, or guy with the Scream Mask on Friday the 13th? Already planning your Halloween costume? Send spooky ideas our way on Twitter, or by leaving a note in the comments below.
Anjelika Temple
As Chief Creative Officer and Founding Partner at Brit + Co, Anjelika Temple brings her voracious consumption of all things creative and colorful to DIY projects, geeky gadgetry finds and more. When she's not DIY-ing her heart out, you'll find her throwing dinner parties with friends or adventuring with her husband David, their daughter Anokhi, and their silly dog Turkey.