12 Heart-Shaped Treats for Valentine's Day
Feb 04, 2013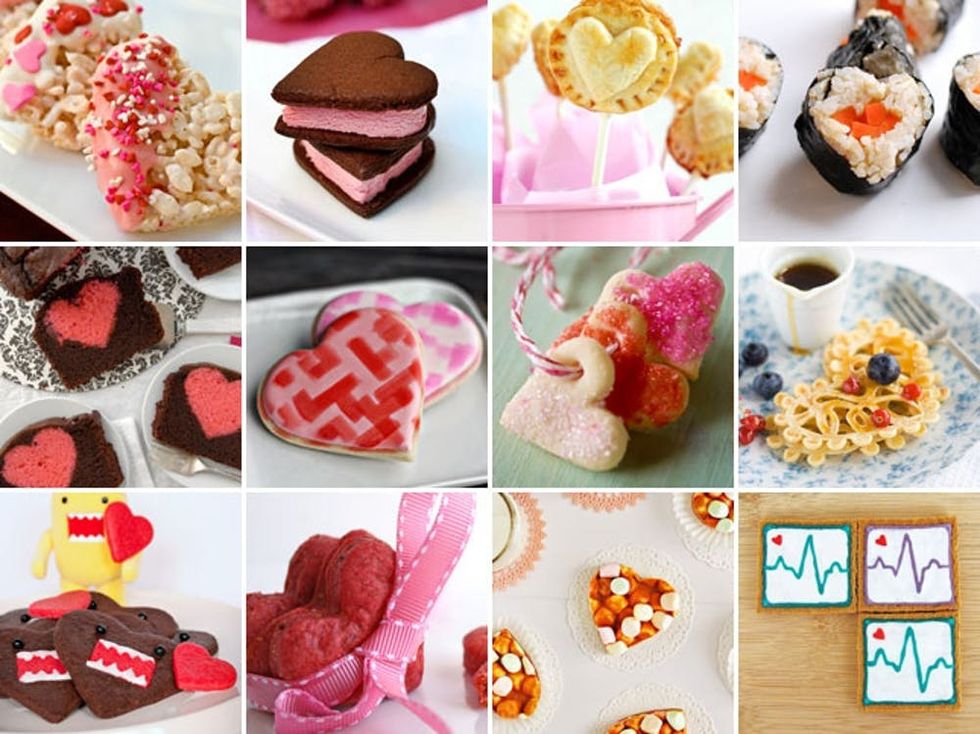 Recovering from Super Bowl Sunday this morning? Whether your night involved celebrating a win, drowning a loss, or simply enjoying a good game of football with your favorite bites and beers, we're betting this Monday is on the slightly cloudy side for you. So, to start off your week, feast your eyes on 12 love-ly treats for Valentine's Day.
---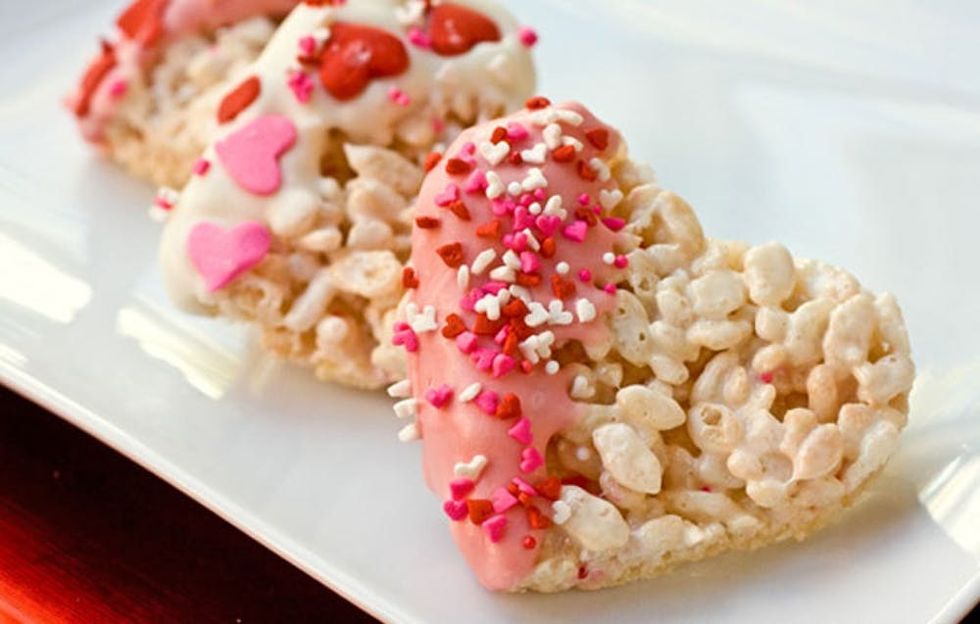 1. Valentine's Dipped Krispie Treats: Chocolate-covered rice krispie treats? Yes. (via Cooking on the Side)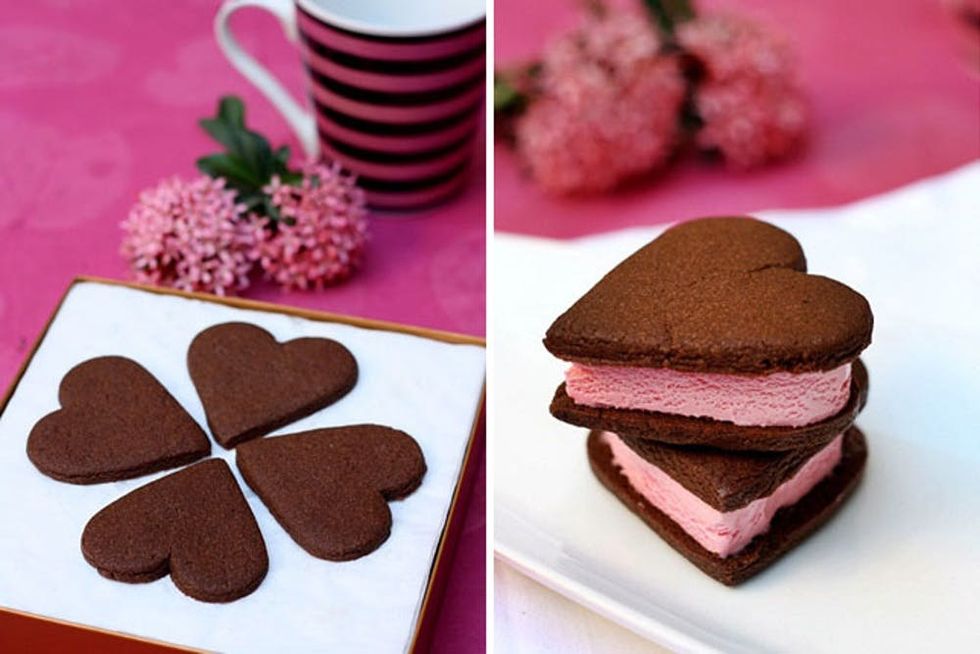 2. Ice Cream Sandwich: Bust out those heart-shaped cookie cutters and whip up a few ice cream sandwiches. (via 4th Sense Cooking)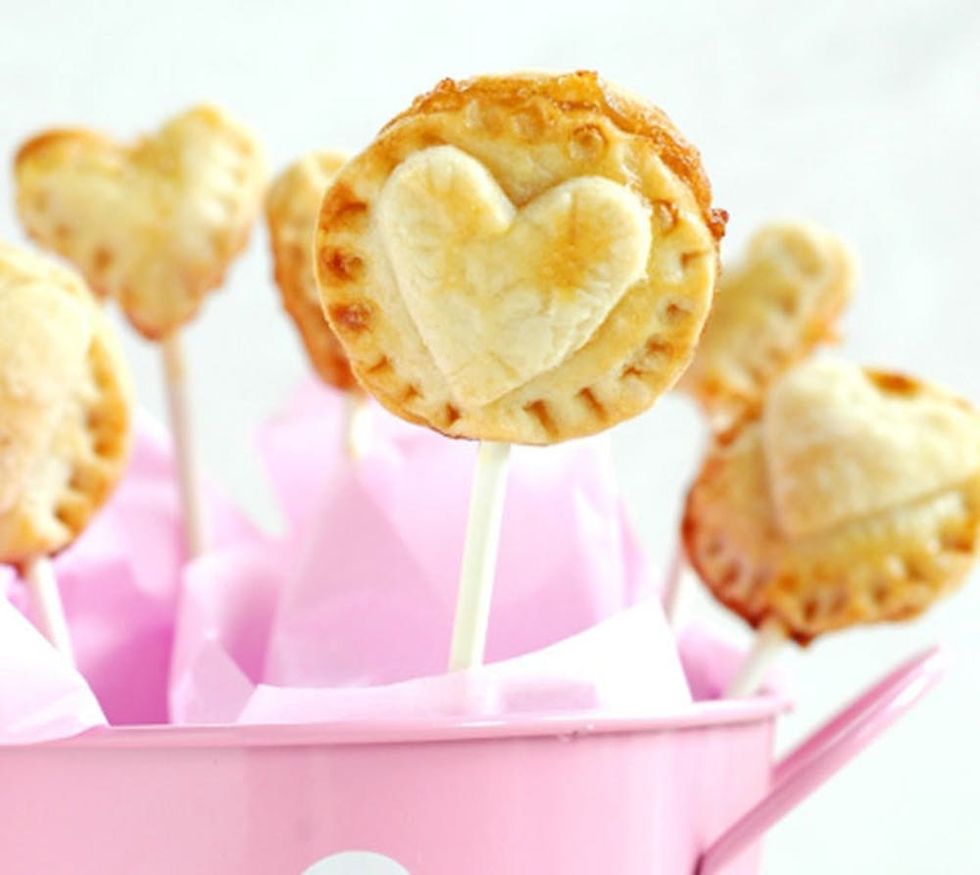 3. Heart Pie Pops: Gotta have your pie pops – fill with sweet, savory, or a mix of both. (via Crackers on the Couch)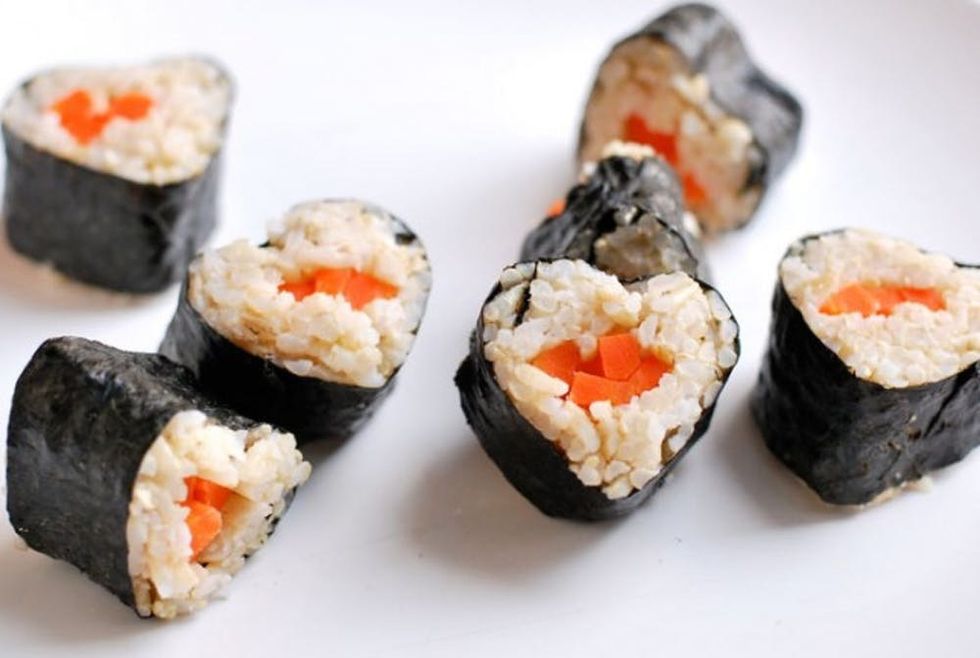 4. Heart-Shaped Sushi: Too cute! Maybe we should make heart-shaped sushi cupcakes? (via The Family Kitchen)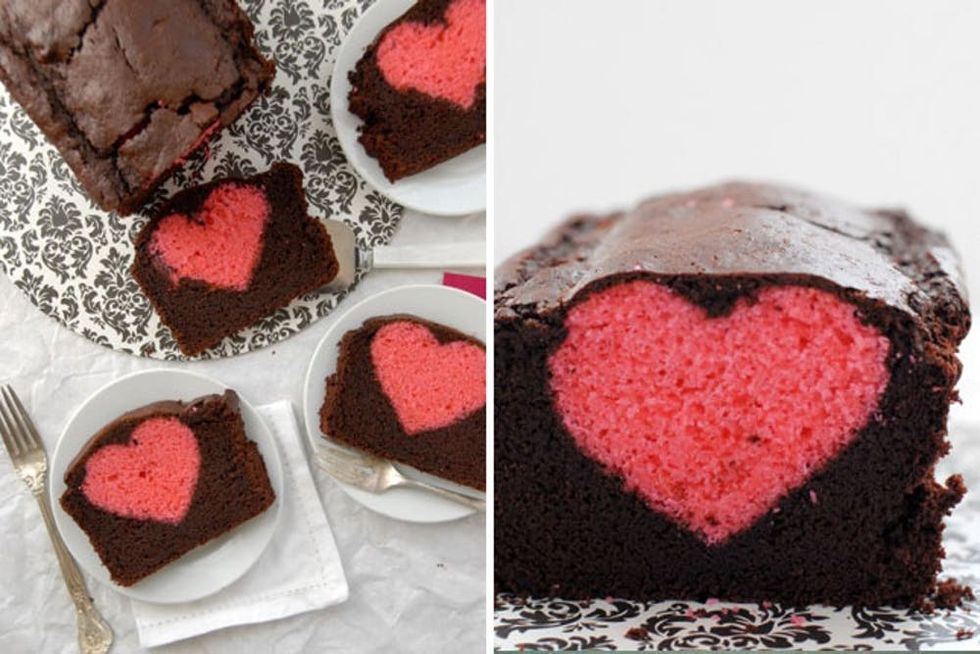 5. Hidden Heart Pound Cake: Love this bit of baking trickery. (via Boulder Locavore)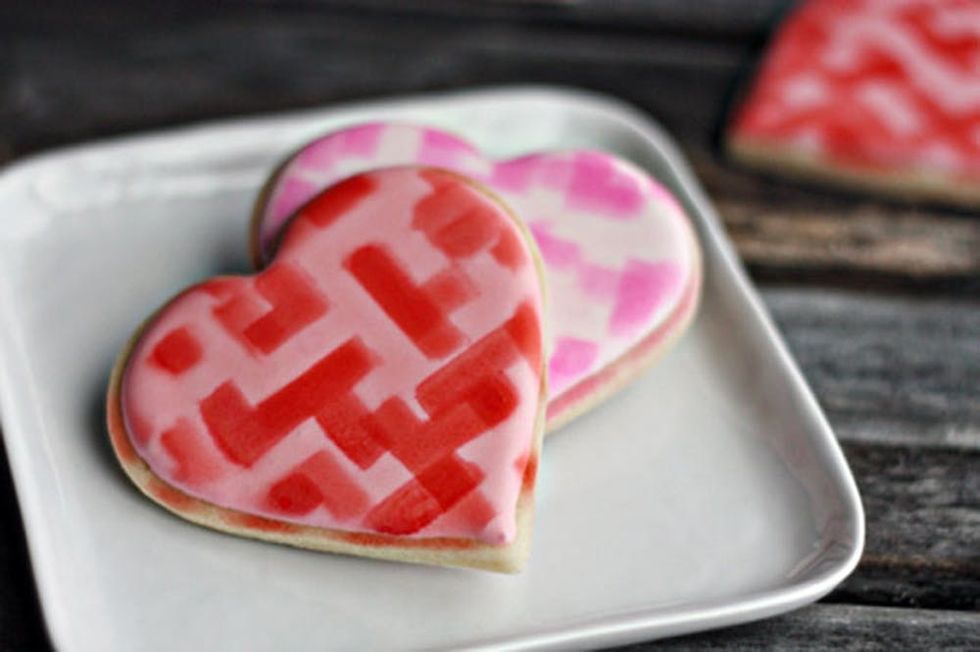 6. Pixel Heart Cookies: You know we love us a pixelated heart. (via Not Your Momma's Cookie)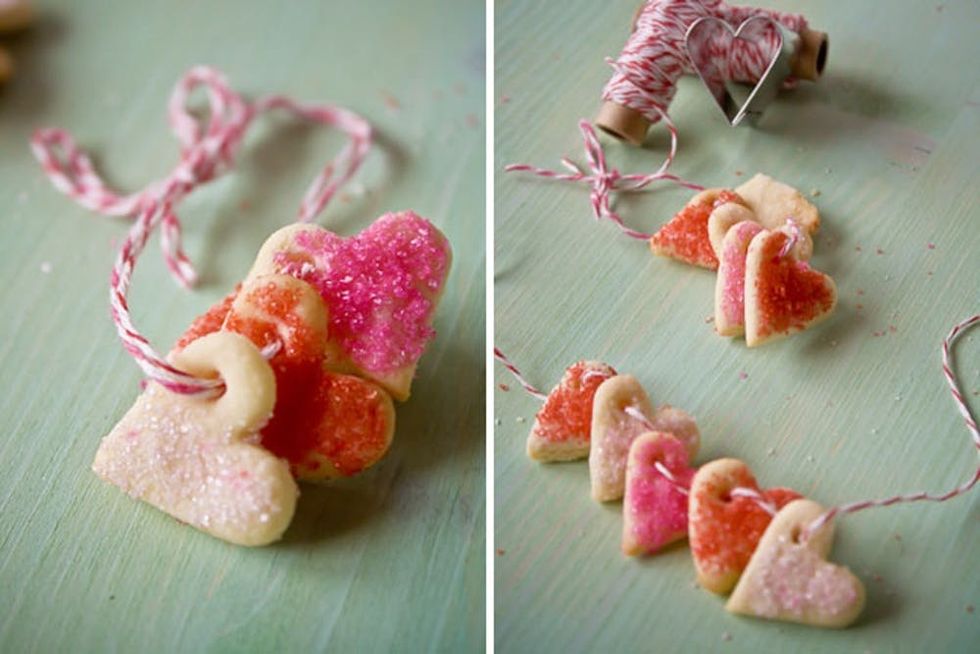 7. Sugar Cookie Bracelets: Such a cute favor to make for your kids… or for your coworkers. (via Food Plus Words)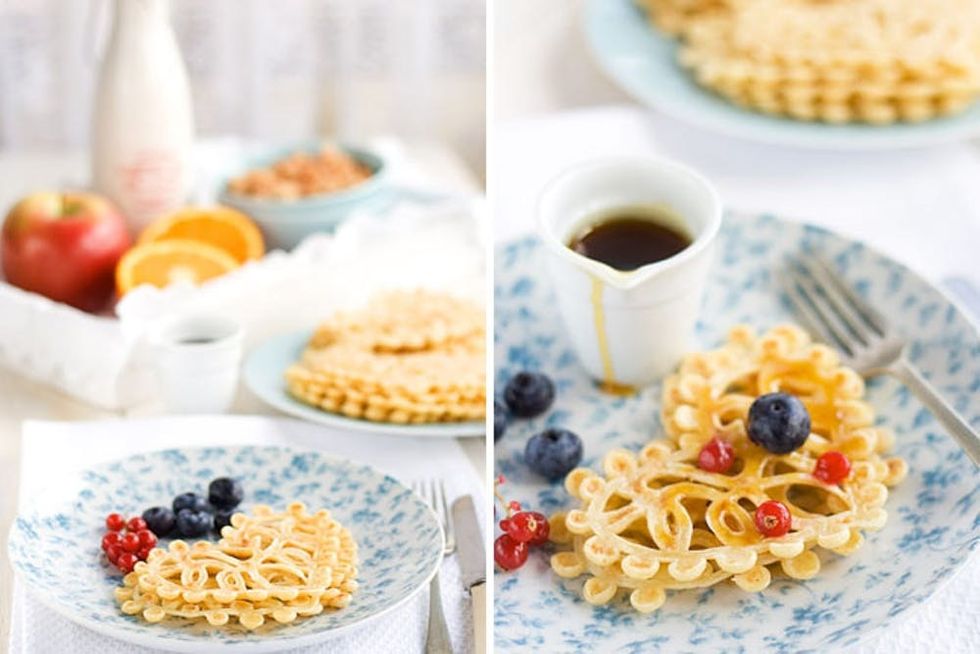 8. Doily Pancakes: How gorgeous are these? Simply fill an old ketchup or mustard bottle (or piping bag) with batter, and start doily-ing it up. (via Uno de Dos)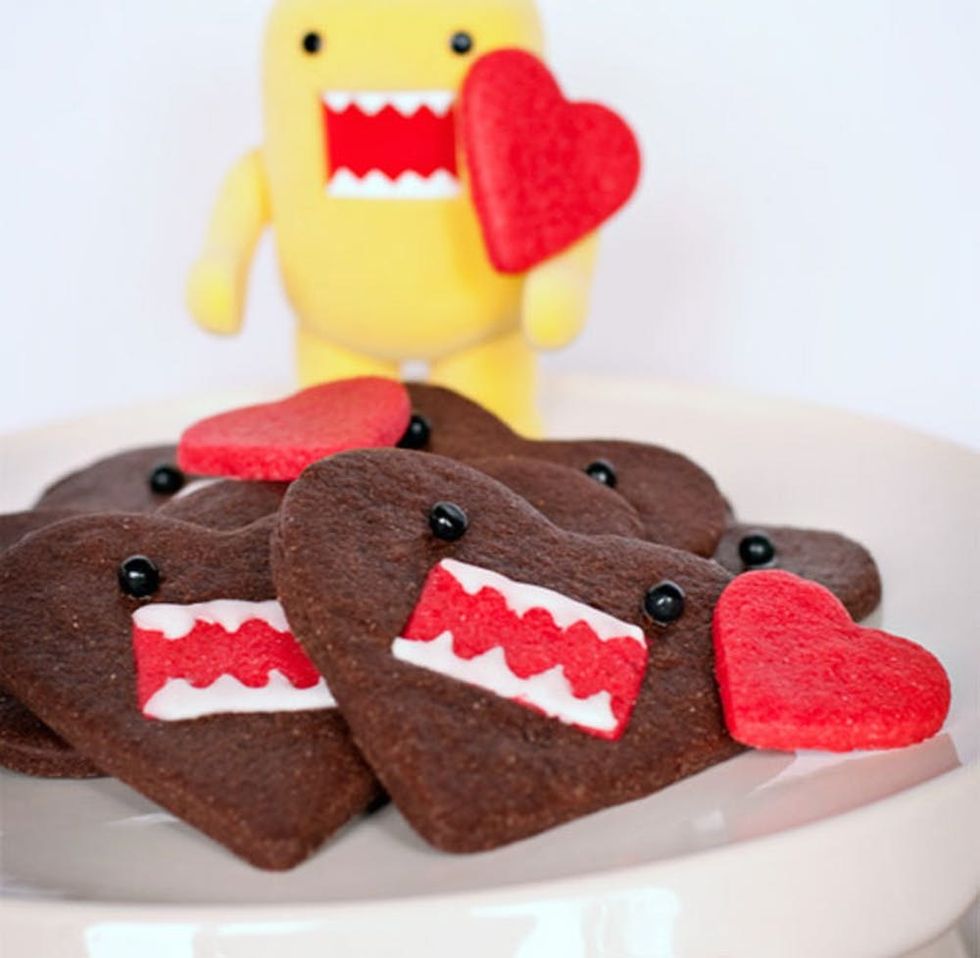 9. Chocolate Domo-Kun Heart Cookies: DOMO! Adorable. (via Alana Bread)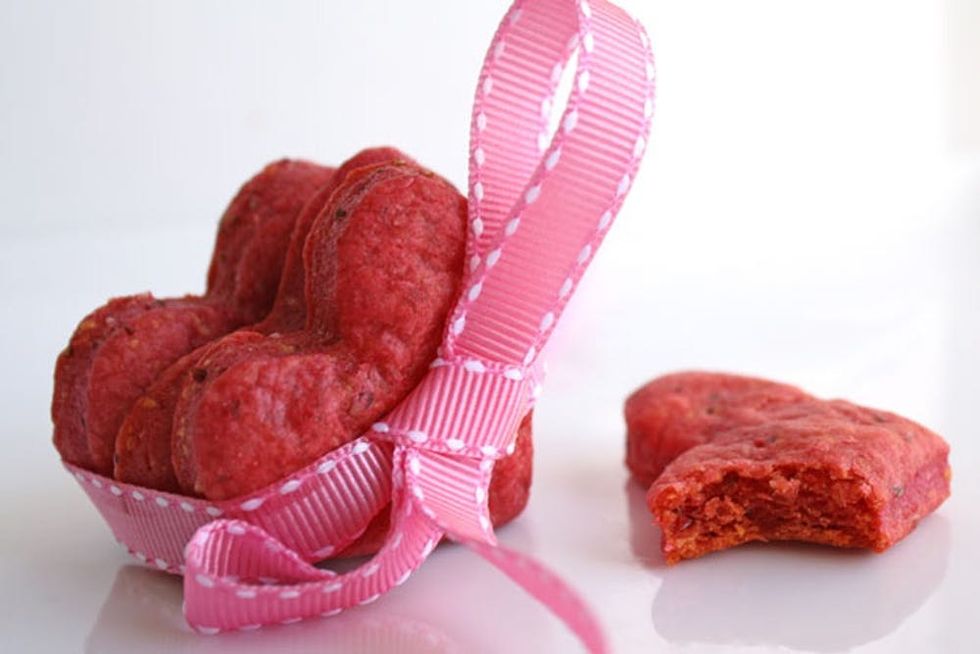 10. Beet Cheddar Crackers: We've got another savory in the mix – love the color the beets create. (via In Sock Monkey Slippers)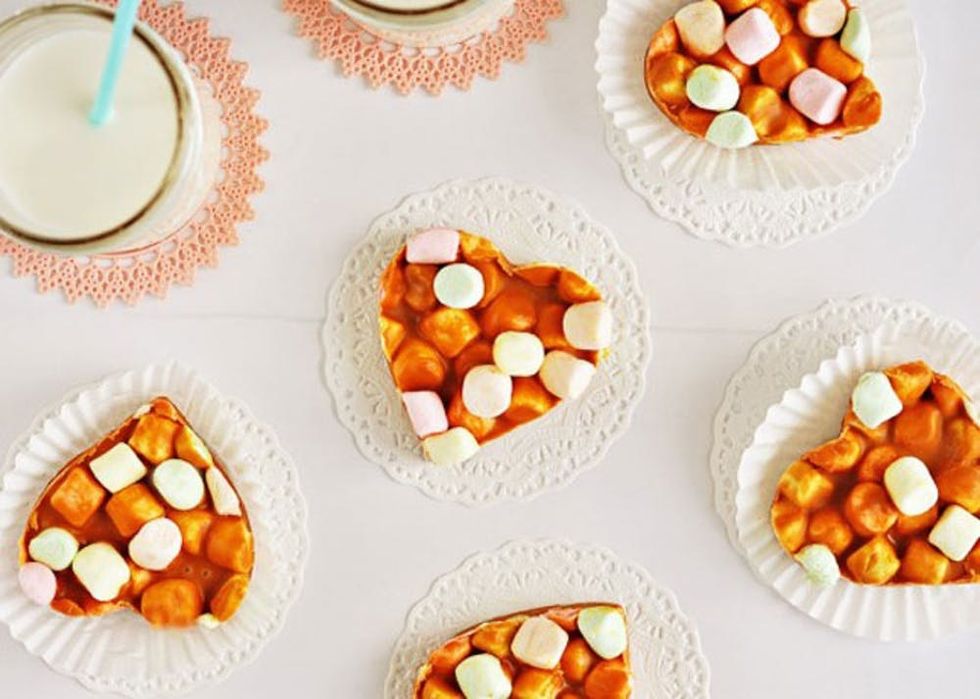 11. Butterscotch Peanut Butter Marshmallow Hearts: No bake and only 4 ingredients? Win. (via Sweetapolita)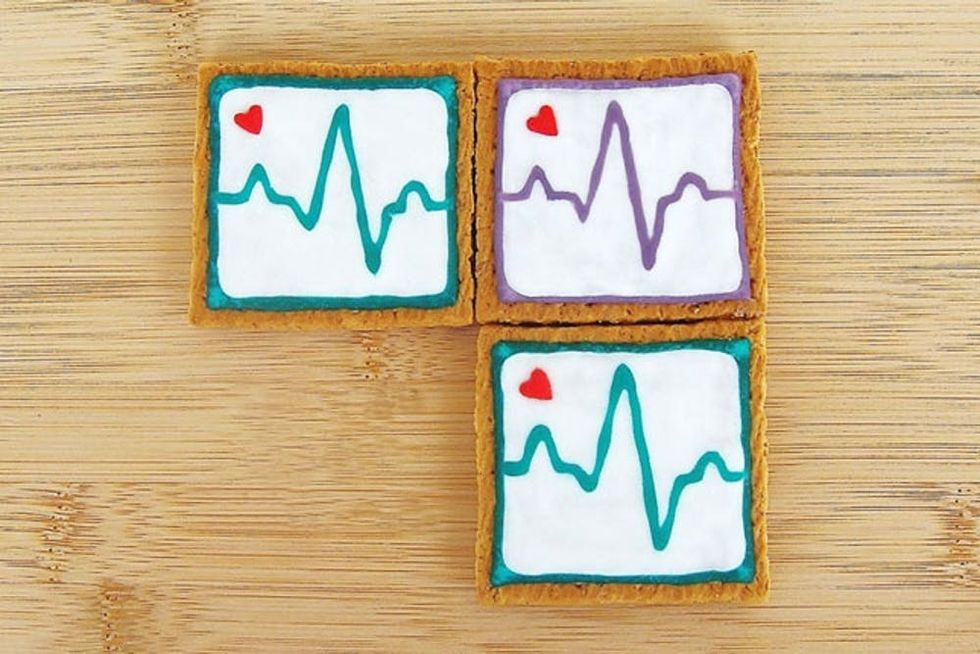 12. EKG Cookies: A different take on the heart-shaped theme ;) (via Cute Food for Kids)
What will you be cooking up this Valentine's Day? Talk to us in the comments below.
Anjelika Temple
As Chief Creative Officer and Founding Partner at Brit + Co, Anjelika Temple brings her voracious consumption of all things creative and colorful to DIY projects, geeky gadgetry finds and more. When she's not DIY-ing her heart out, you'll find her throwing dinner parties with friends or adventuring with her husband David, their daughter Anokhi, and their silly dog Turkey.